10 Best Neighborhoods in Sedona, AZ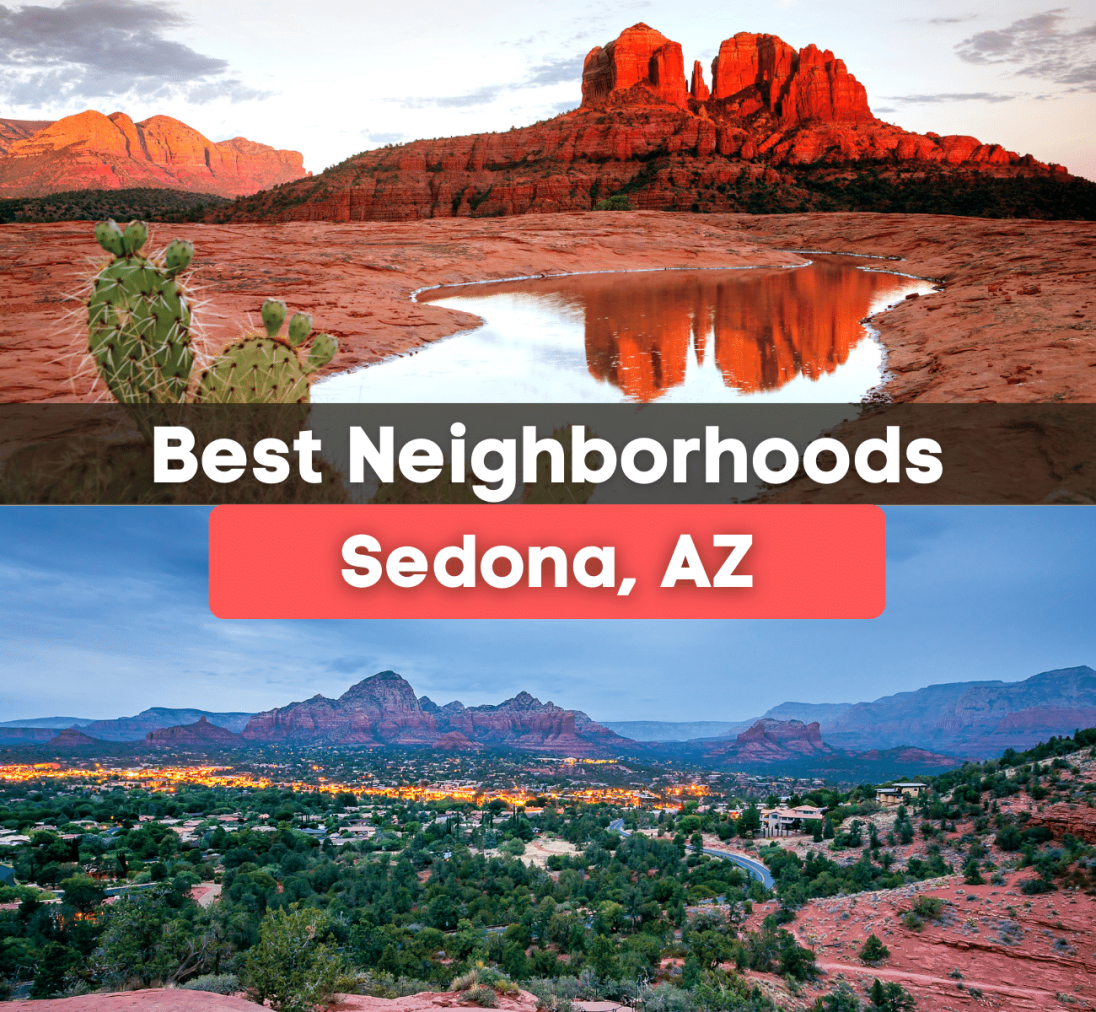 Best Places to Live in Sedona
If you decide to move to Sedona, AZ, consider living in one of these great Sedona neighborhoods!
Renowned as an excellent place to live for nature lovers due to its picturesque mountains and colorful red rock formations, the surreal Arizona city of Sedona is home to just over 10,000 people. Considered to be one of Arizona's most beautiful small towns, Sedona offers its residents a mixture of suburban and rural living in Yavapai County that attracts mostly active professionals and retirees to the area.
Rated as one of the top 20 retirement destinations in the United States, residents are met with a moderate climate, plenty of outdoor activities, and gorgeous views stretching for miles throughout the heart of the Arizona desert. While most locals tend to live in downtown Sedona and near The Village of Oak Creek, home to approximately 5,000 residents, many retirees and second home buyers can live in one of the many sought-after neighborhoods amongst the canyons and spectacular red rock hills.
With a reputation as a wealthy area and affluent spot home to thousands of millionaires and well-to-do individuals, finding the best neighborhood in Sedona that meets your lifestyle is made possible by enlisting the help of our reliable Real Estate Specialists here at Uphomes. From southwest-inspired new construction single-family homes in Sedona to condominiums for sale in Sedona, there is no shortage of property types and styles to choose from that all range in size and price.
So if you have decided to move to Sedona and want to find out what the best parts to live in Sedona are, then make sure to keep reading!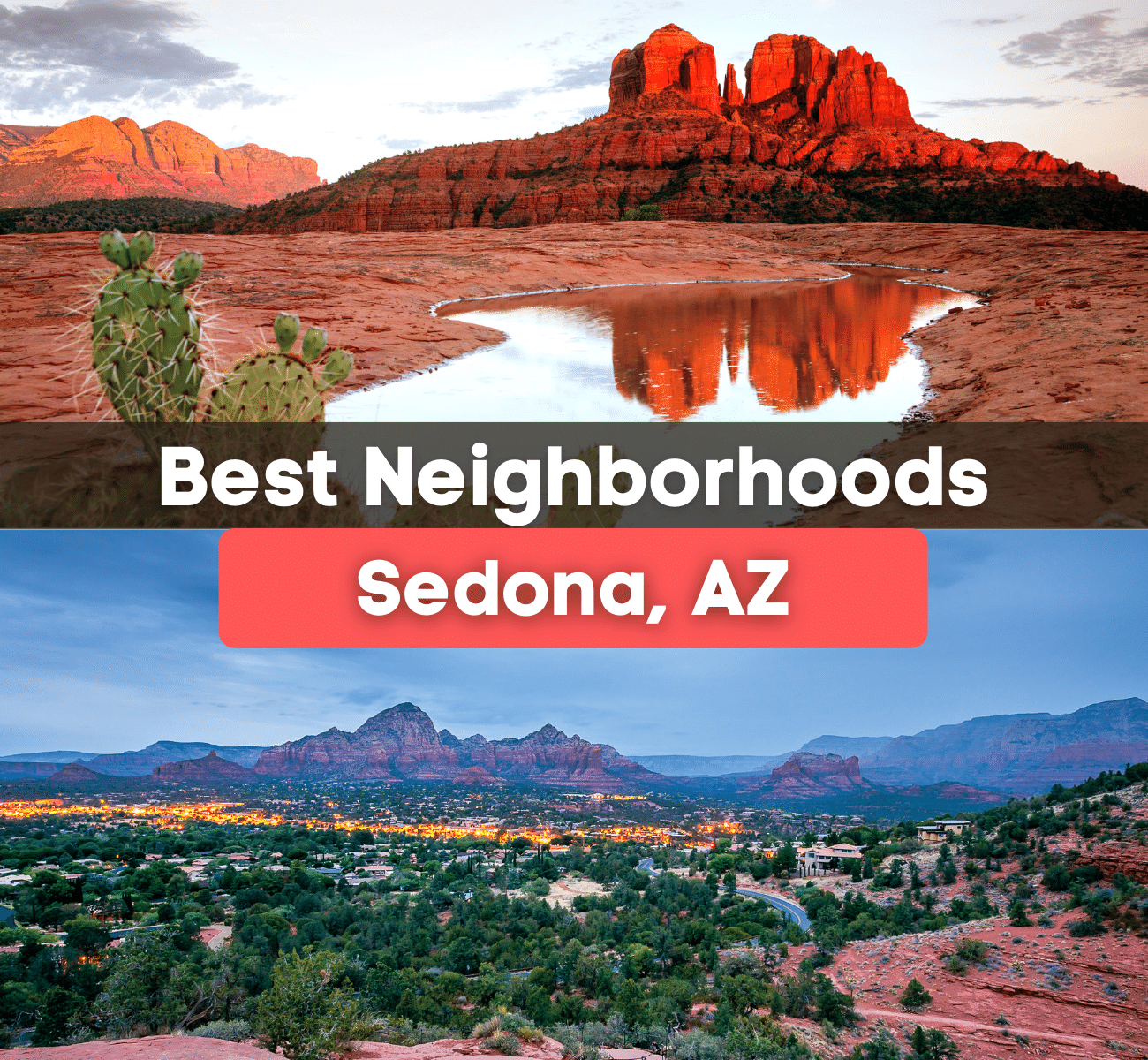 Here are the best places to live in Sedona, AZ!
West Sedona
The neighborhood of West Sedona is a vibrant residential area near the iconic Thunder Mountain or Capitol Butte red rock.
Great for visitors who want a home-away-from-home experience, West Sedona is full of cozy cafes, casual restaurants, trendy boutiques, thrift stores, and art centers that keep residents busy.
From its many hiking trails to its popular sunset viewing spots, living in West Sedona feels like an entirely different town than uptown and Tlaquepaque due to its easy-going atmosphere and lively entertainment district.
Local Favorites: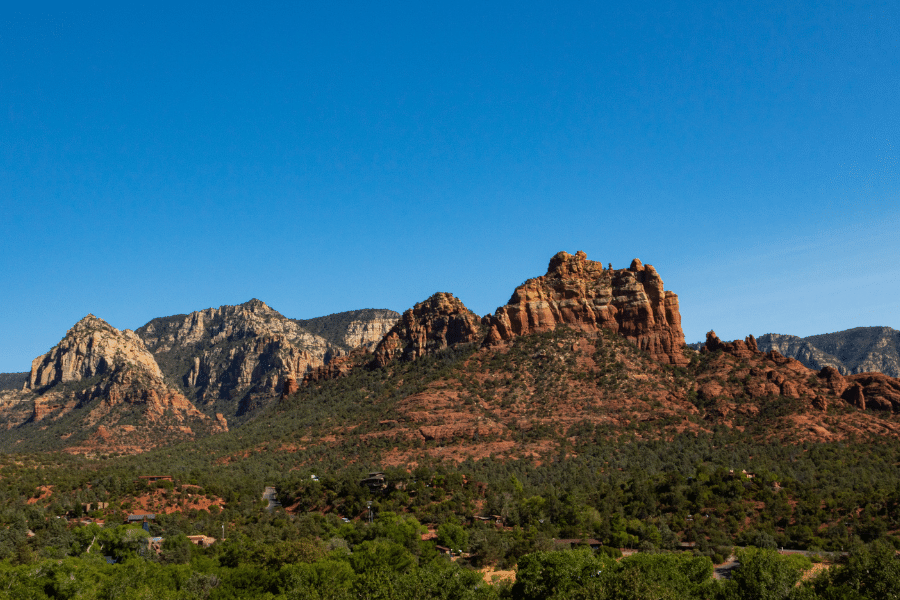 Tlaquepaque
Tlaquepaque means "the best of everything" and has been a top Sedona landmark since the 1970s. Recognized as a place where visitors return to again and again, Tlaquepaque is often referred to as the "art and soul of Sedona" for its fantastic collection of galleries, unique shops, and dining options.
Fashioned in a traditional Mexican village, this arts and shopping village is an unforgettable Sedona experience where visitors can enjoy what this artist community offers.
Home to over 50 specialty shops, there is no better place to find marvelous art treasures and specialty gifts just minutes from uptown.
Local Favorites:
Rimrock
Named after the geological beauty of the limestone rimrocks that can be found along the mesas and plateaus in the region, the community of Rimrock is the best place to be for individuals looking to get away from the hustle and bustle of everyday life.
Due to its lack of congested roads and crowded businesses, living in Rimrock is ideal for those who want to be close to nature without being completely separated from the rest of the civilization since it is located close to the heart of Sedona and a good drive away from the beautiful city of Flagstaff.
Local Favorites:
Uptown Sedona
Recognized as the best Sedona neighborhood to live in for shopping, Uptown Sedona is the very last stop before entering Oak Creek Canyon and is known as the Main Street District.
While Uptown Sedona may attract many tourists to the area due to its variety of shops, galleries, restaurants, and souvenir stores, it also offers some of the best views of the surrounding red rocks and is highly walkable.
Local Favorites:
Village of Oak Creek
Located only five miles south of Uptown Sedona, The Village of Oak Creek is a sought-after place to live since it has been named one of the "Most Tax Friendly Places for Retirees" by SmartAsset.
Providing its residents with a fantastic mix of restaurants, shops, and art galleries, it is no wonder that The Village of Oak Creek is one of the best places to live in Sedona.
Beloved for its laid-back feel, an abundance of outdoor attractions, and unparalleled scenic views, residents can be found hiking, mountain biking, and stargazing.
Local Favorites: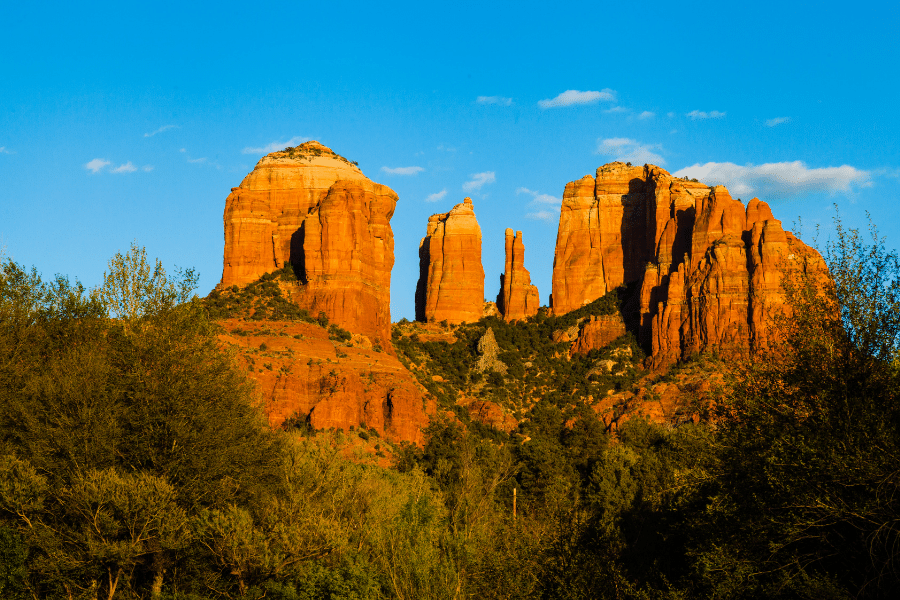 Cross Creek Ranch
The neighborhood of Cross Creek Ranch in Yavapai County is a luxurious gated community that borders Oak Creek, Red Rock State Park, and a National Forest.
Consisting of 84 homesites and offering a wide variety of home-style that come in different sizes and affordable prices, living in Cross Creek Ranch is ideal for retirees and professionals.
Local Favorites:
Canyon Mesa Country Club
The Canyon Mesa Country Club in Sedona is a gated golf community that offers its residents a tranquil way of life and breathtaking views.
Home to a unique executive golf course with well-maintained challenging greens that offers fun for all ages and skill levels, there is no better place to learn how to play in Sedona if you are a beginner.
Local Favorites:
Casa Contenta
Casa Contenta in Sedona is a gated custom home community located in West Sedona that is made up of 99 home sites near some of the city's best shopping, parks, and hiking trails.
With 75% of the communities land being natural open space and common area, living in Casa Contenta means that residents can take in magnificent views of the surrounding red rocks.
Local Favorites: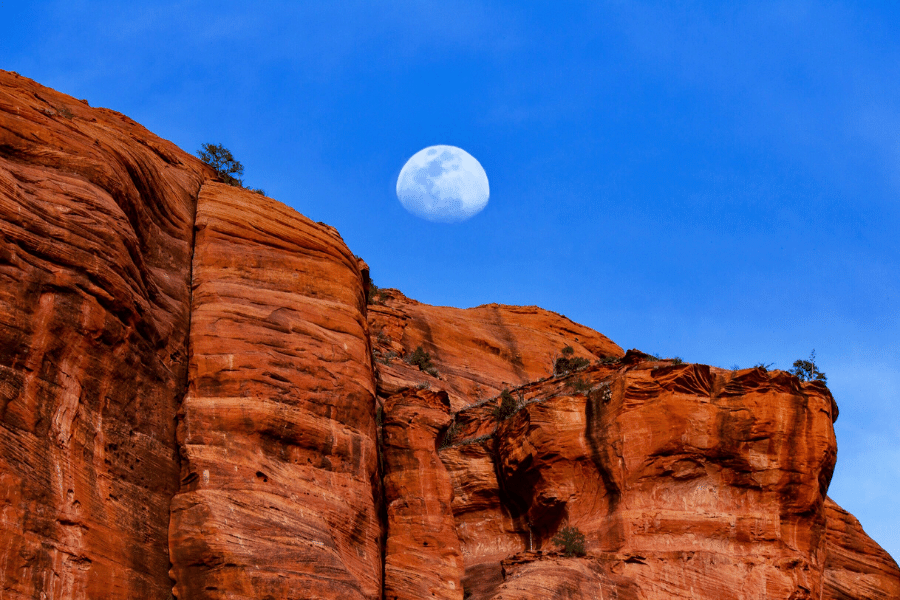 Les Springs
Located near the base of Airport Mesa, the neighborhood of Les Springs is a gated community in Sedona that offers panoramic views of the city that will make everyone jealous.
Full of gorgeous single-family homes, it is no surprise that Les Springs is consistently rated as a top place to live in Sedona.
Most properties in this area have about three bedrooms and three bathrooms and are priced upwards of one million dollars.
Local Favorites:
Red Rock Loop
Found near Upper Red Rock Loop Road, the Red Rock Loop area is surrounded by the stunning red rock vistas south of West State Route 89A along Oak Creek.
Known for its more rural and down-to-earth vibe, residents of Red Rock Loop will find an assortment of vacation homes, private estates, and horse properties for sale, all located within minutes of the heart of Sedona.
One of the best schools in the area for those moving with school-aged children is Red Rock Academy, which is part of the Sedona Oak Creek School District.
Local Favorites: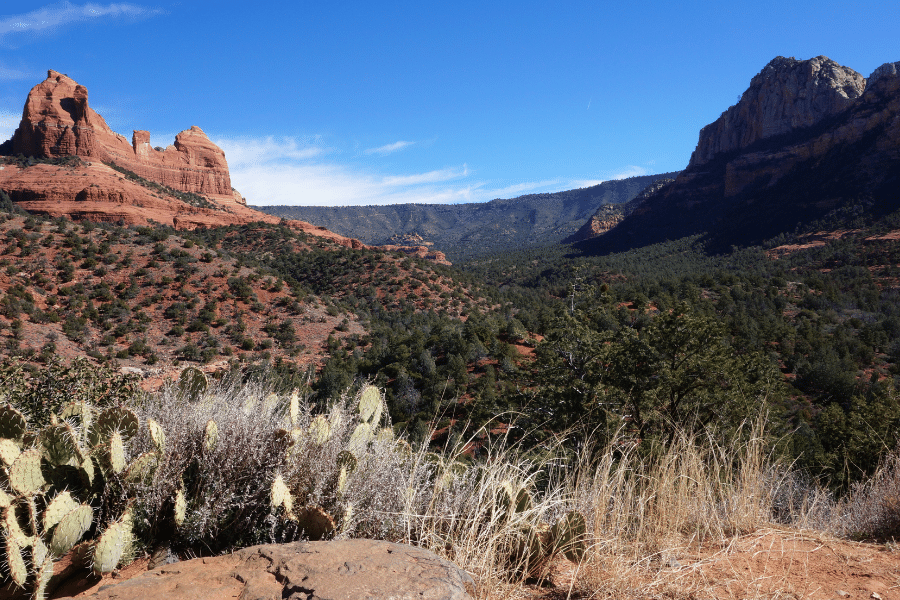 Best Places to Live in Sedona, AZ - Final Thoughts
Whether you are looking for a safe neighborhood near many beautiful areas to hike and explore or a lively neighborhood near popular shops, dining establishments, and entertainment options, there is no shortage of great places to live in Sedona.
Even though the cost of living in Sedona is 27% higher than the national average and the demand for housing is high, finding an area in Sedona that meets all of your expectations is easy once you contact us.
When you or anyone else you may know is interested in buying a home, make sure to reach out to us to kickstart your home-buying journey. We are here to help and are ready to answer any questions.
Suppose you would like more information about moving to Arizona. In that case, you can refer to our website to read our other local area guides that include convenient and up-to-date details about moving to Mesa and moving to Chandler.

Find your new home
Search real estate and homes for sale