6 Best Neighborhoods in San Jose, California: Best Places to Live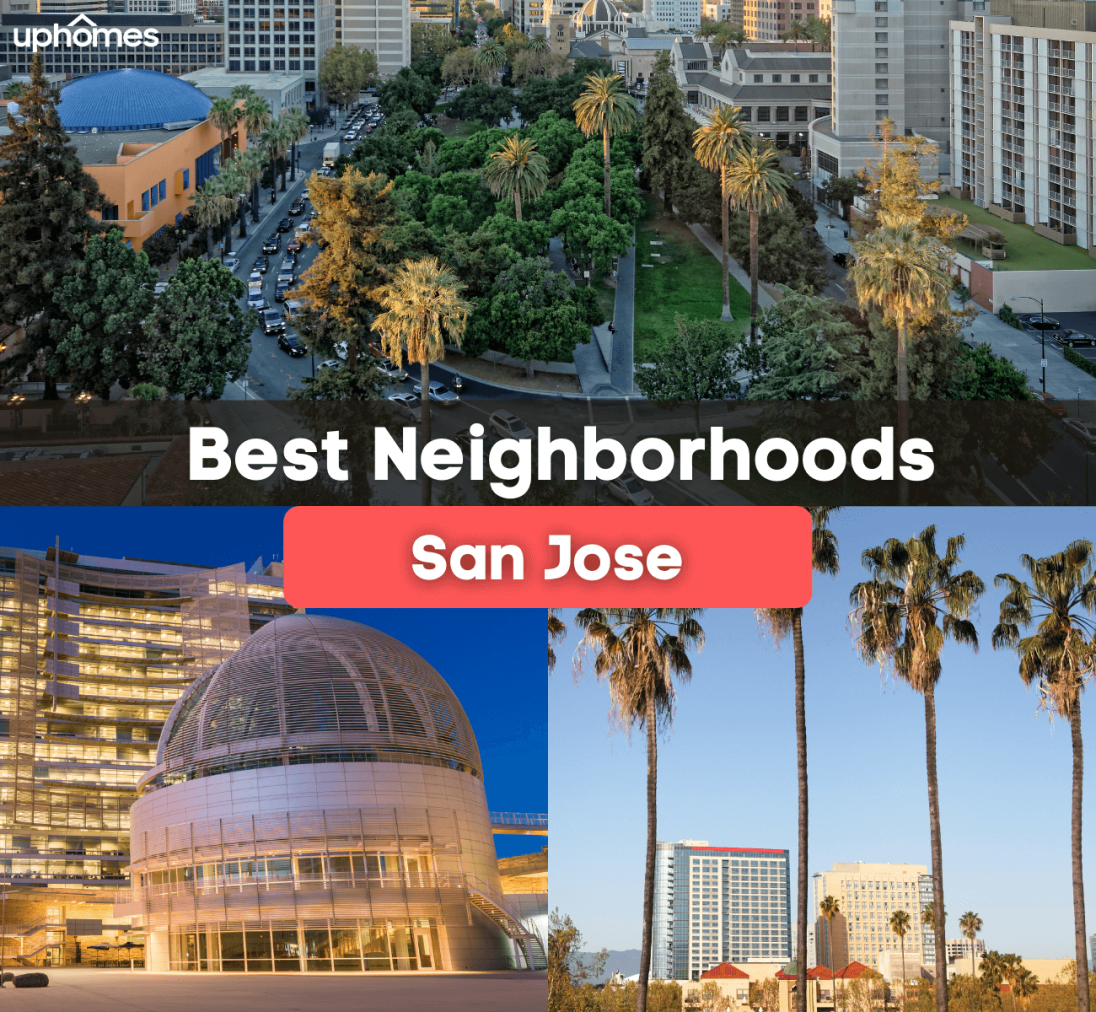 6 Best Neighborhoods in San Jose, California
Here are 6 of the best neighborhoods in San Jose with local information on the top places to live!
San Jose, California, is the heart of Silicon Valley and a bustling technological center in northern California. Full of millennials, techies, and entrepreneurs, if you want to start your own business or want to climb the company ladder then this is the place for you. Not only is San Jose one of the best places to live in California, but the city was also named one of the best places to start a family and raise children that will be healthy and successful.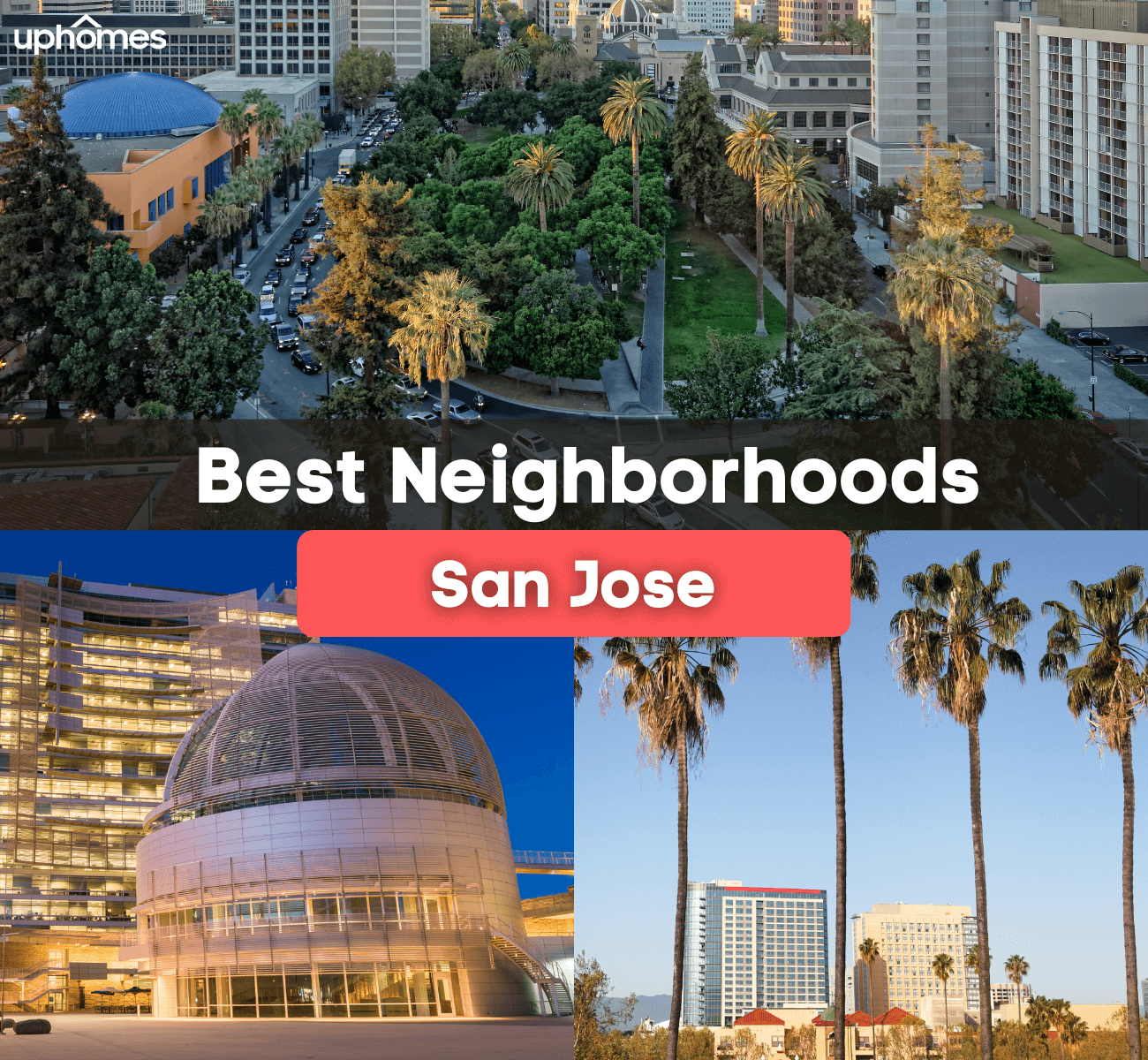 While San Jose may be one of the most expensive places to live in the United States, it is a great place to live, surrounded by beautiful suburban neighborhoods and a laid-back downtown. If you have always wanted to live in California and are considering amove to San Jose, then this neighborhood guide was created to help you find a place to live that is both safe and affordable. To find out about the best areas to live in San Jose while staying away from the wrong spots, here are the 6 Best Neighborhoods in San Jose, California!
Willow Glen
Described as both charming and cozy, this residential neighborhood just south of downtown is full of character. Perfect for commuters, if you are searching for a small-town feel in an urban setting, then this is the perfect neighborhood for you. At the top of our list, Willow Glen is most famous for its shopping district along Lincoln Avenue, which hosts many local boutiques, cute bookshops, and trendy eateries. There are even margarita bars that the locals love to visit for daily specials and happy hours. Surrounded by beautiful tree-lined streets, the homes in this area are restored and date back to the 1920s and the 1930s.
Have your pick of gorgeous Victorians, Craftsman Bungalows, and Spanish Stucco architectural styles. Great for young professionals and couples wanting to start a family, Willow Glen is anything but cookie-cutter and boring. Prized for its excellent safety rating and superb quality of life, there is a reason why this neighborhood was named "San Jose's Local Treasure." Check out the many neighborhood festivals, including its annual summer festival, Dancin' on the Avenue. Full of dancing, live local music, and amazing food, what better place to meet neighbors and become a part of this tight-knit community?
Check out the homes for sale in Willow Glen.
Local Favorites: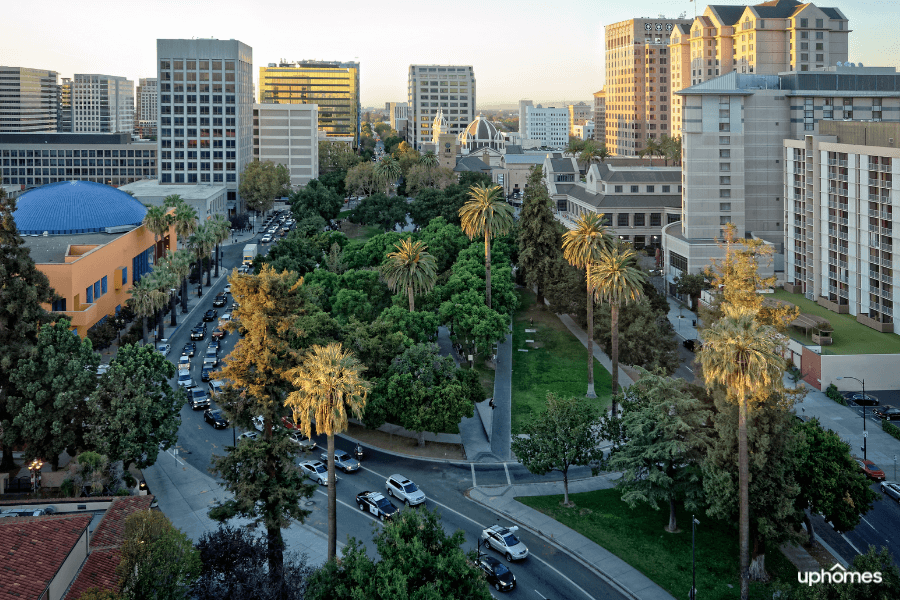 West San Jose
Only a quick fifteen-minute drive from downtown, living in West San Jose offers its residents the perfect balance of city life and spacious living. This sprawling residential neighborhood is best known for its high-end shopping malls, designer boutiques, five-star dining establishments, and multiple craft cocktail bars. Ideal for commuters, this quiet neighborhood is home to many diverse families and business professionals. The community is also adorned with walking paths and parks, making it easy to live an active lifestyle. If you are moving to the area with school-aged children, be happy to know that all West San Jose schools are highly rated. Not to mention, West San Jose is considered one of the city's safest neighborhoods. While there may be a variety of affordable home styles to choose from, the most predominant are ranch-style homes from the 1950s.
Local Favorites:
Japantown
Did you know that only three Japantowns are left in America, and San Jose is home to one of them? This historic cultural section of the city has been around since 1906 and is located north of Downtown San Jose. This part of the city was where Japanese immigrants first decided to settle when made it to the area, and the neighborhood has grown drastically over the years. Famous for its exquisite dining scene that serves authentic regional Japanese cuisine, the streets are lined with busy clothing shops, art galleries, and bars. Considered one of the best neighborhoods in San Jose, residents of all ages call the many high rises and townhouses home.
The neighborhood is perfect for start-up companies, aspiring entrepreneurs, and young professionals who can easily commute downtown. With an area this unique, there is always something to do and many things to learn in this part of town. Whether it be attending the farmers' market every Sunday throughout the year or hanging out with friends at the multiple neighborhood festivals, living in Japantown is never dull.
Local Favorites: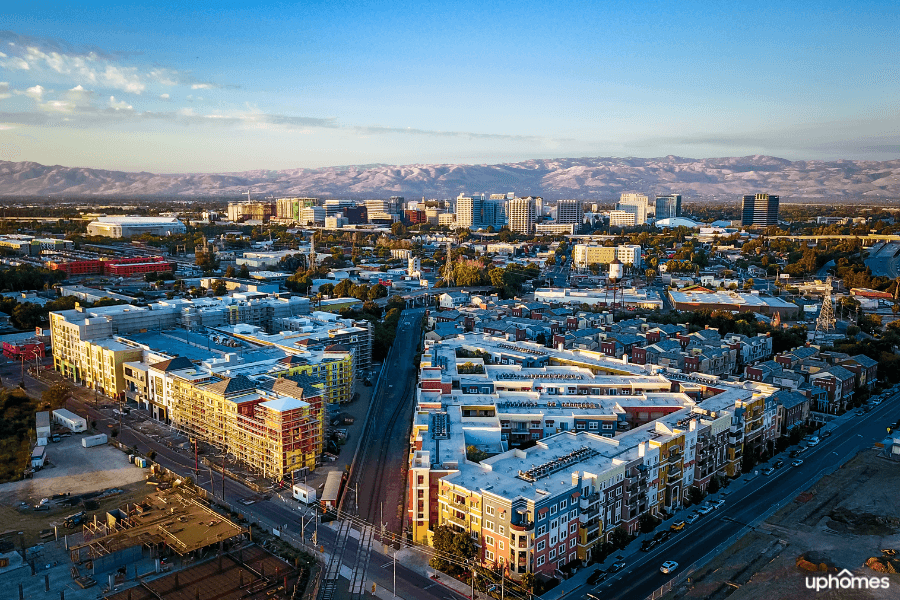 Campbell
With a current population of just over 71,000 people, the neighborhood of Campbell is one of the most sought-after places to live in San Jose and Santa Clara County. Considered a popular destination for young professionals, this suburban area is just a short distance from downtown and is excellent for commuters. There is always something to do with an abundance of restaurants, local boutiques, bars, and coffee shops.
There are also many parks and recreational areas so residents can spend the afternoons and weekends outdoors. Ranked as the sixth-best neighborhood in San Jose for raising a family, the public schools in Campbell are highly rated. There is even a Famers Market that is held every Sunday throughout the year on East Campbell Avenue. Drawing in large crowds, this Farmers Market is a great place to stock up on fresh local produce, including coffee, cheese, and seasonal fruits and vegetables.
Local Favorites: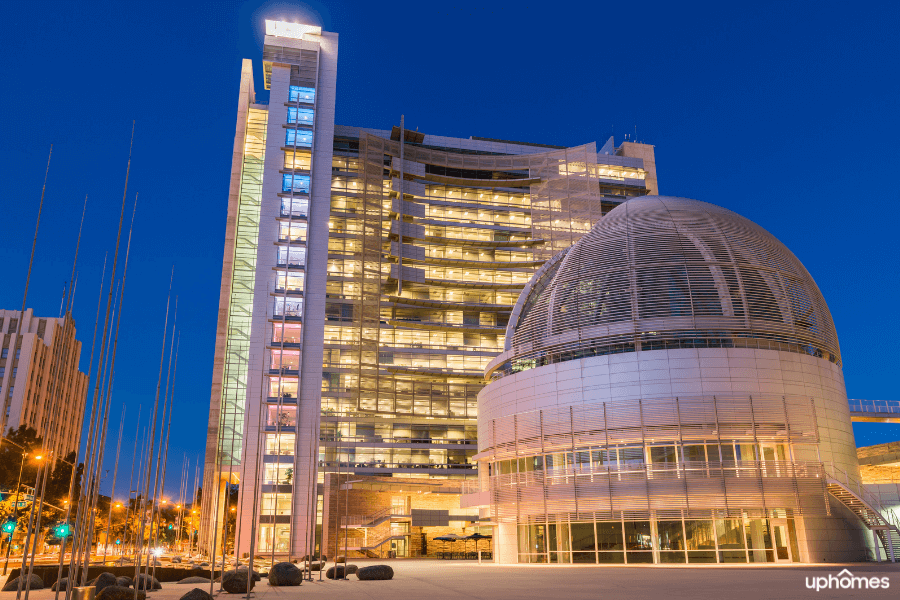 Los Gatos
This San Jose suburb is found in the southwest corner of the city in the foothills of the Santa Cruz Mountains. With a population of 30,000 people, the residents of Los Gatos love living on this side of town due to its quaint atmosphere and peaceful lifestyle. Listed on the National Register of Historic Places, Los Gatos was once offered as a Mexican government land grant. Known as one of the oldest communities in Santa Clara County, Los Gatos is only 60 miles south of San Francisco, which makes for a great day or weekend trip. Home to over 3,000 businesses, this suburb has become quite the business center and a prime destination for young professionals. Los Gatos is now home to the headquarters of large corporations Netflix and Roku. The area is also home to many parks, walking paths, and green spaces perfect for running, biking or jogging with your furry friends. Priding itself on its inclusive environment and pedestrian-friendly streets, Los Gatos is surrounded by gorgeous views and fantastic scenery. In our opinion - Los Gatos is one of the best places to live in San Jose, California.
Local Favorites: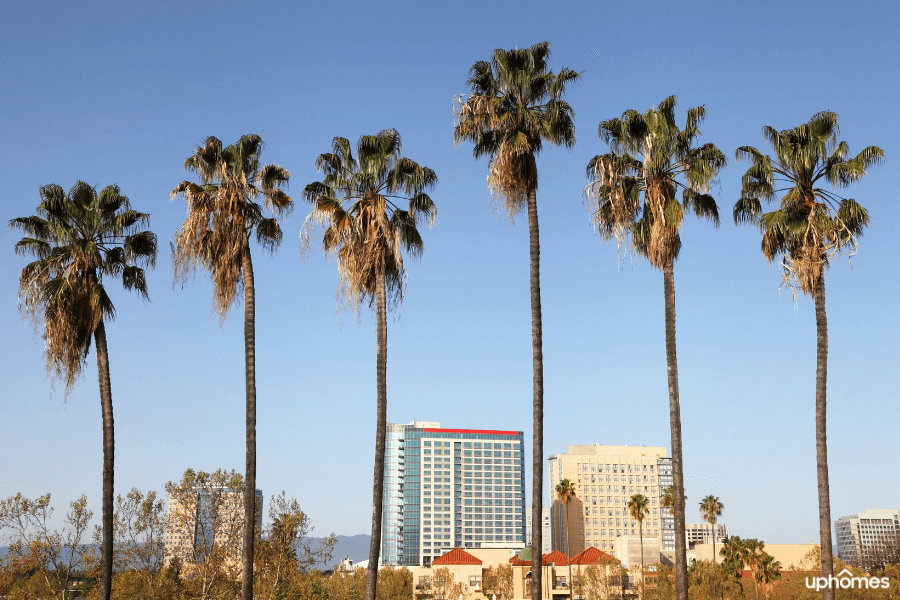 Silver Creek
A hidden treasure in Silicon Valley, the neighborhood of Silver Creek is perhaps one of the most affluent neighborhoods in San Jose. Set in the hillsides on the southeast end of the city, Silver Creek is home to millionaires and successful leaders in the tech industry. Full of breathtaking mansions, large yards, and gated country clubs, the upper and upper-middle-class residents can be found here. Known for its high safety rating, Silver Creek is great for young professionals and families. There are also many highly ranked schools, including Silver Creek High School, Chaboya Middle School, and James Franklin Smith Elementary School. Living in Silver Creek can be described as desirable and unmatched, with well-maintained landscaping, luxurious shopping, and fantastic dining.
Local Favorites:
6 Best Neighborhoods in San Jose, CA - The Bottom Line
An excellent place to live, San Jose is famous for its tech industry leaders, hiking trails, world-class shopping, and distinct dining experiences. If you are moving to the area and searching for the best neighborhood to fit your lifestyle, our team is here to help. Before buying a home, reach out to our knowledgeable and experienced Realty Specialists to help you through the home buying process. Contact us today!
#blog-moving-california-cta#
Additional Sources:
https://www.sanjose.org/neighborhoods/willow-glen
https://www.sanjose.org/neighborhoods/japantown
https://www.losgatosca.gov/515/About-Los-Gatos

Find your new home
Search real estate and homes for sale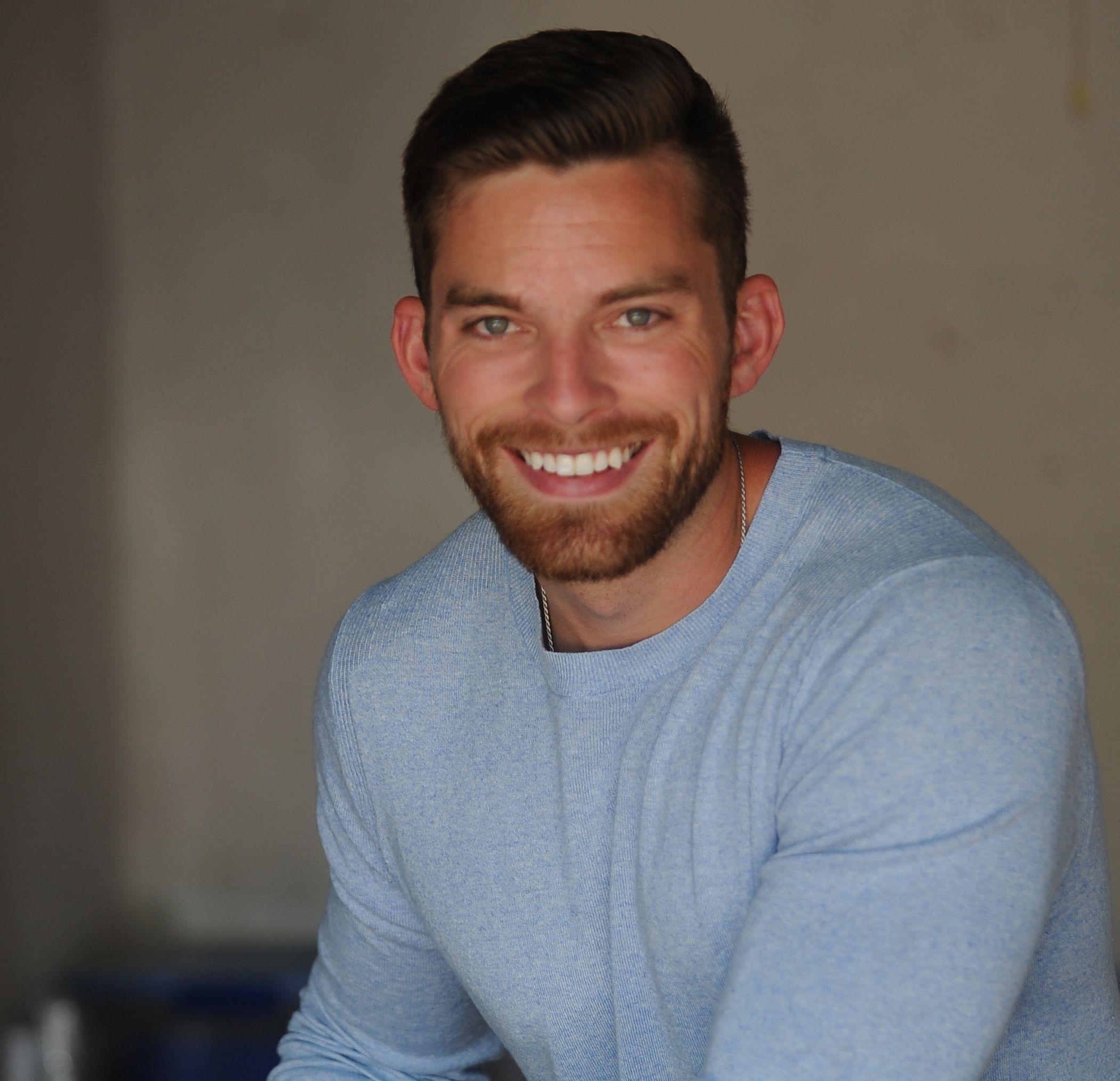 Ryan Fitzgerald
Hi there! My name is Ryan Fitzgerald, and I am a REALTOR®. My goal is to help you learn more about real estate through our Real Estate Blog! Hopefully, you enjoyed the above blog post and it found a way to provide help or value to you. When you're ready to buy or sell a home of your own let us know here. Please feel free to join the conversation by dropping us a comment below.