7 Best Places to Live in Rochester, NY
Are you moving to Rochester? Learn all that you need to know about the nicest neighborhoods in Rochester, NY, and local favorites! 
Located on Lake Ontario, the city of Rochester in New York State is a large city that is the fourth most populous in the state. Only a five-and-a-half-hour drive away from New York City, Rochester is an old industrial area that is prized for its location and desirability. Known for its affordable cost of living and top-rated schools, Rochester is considered to be one of the best places to live in New York State.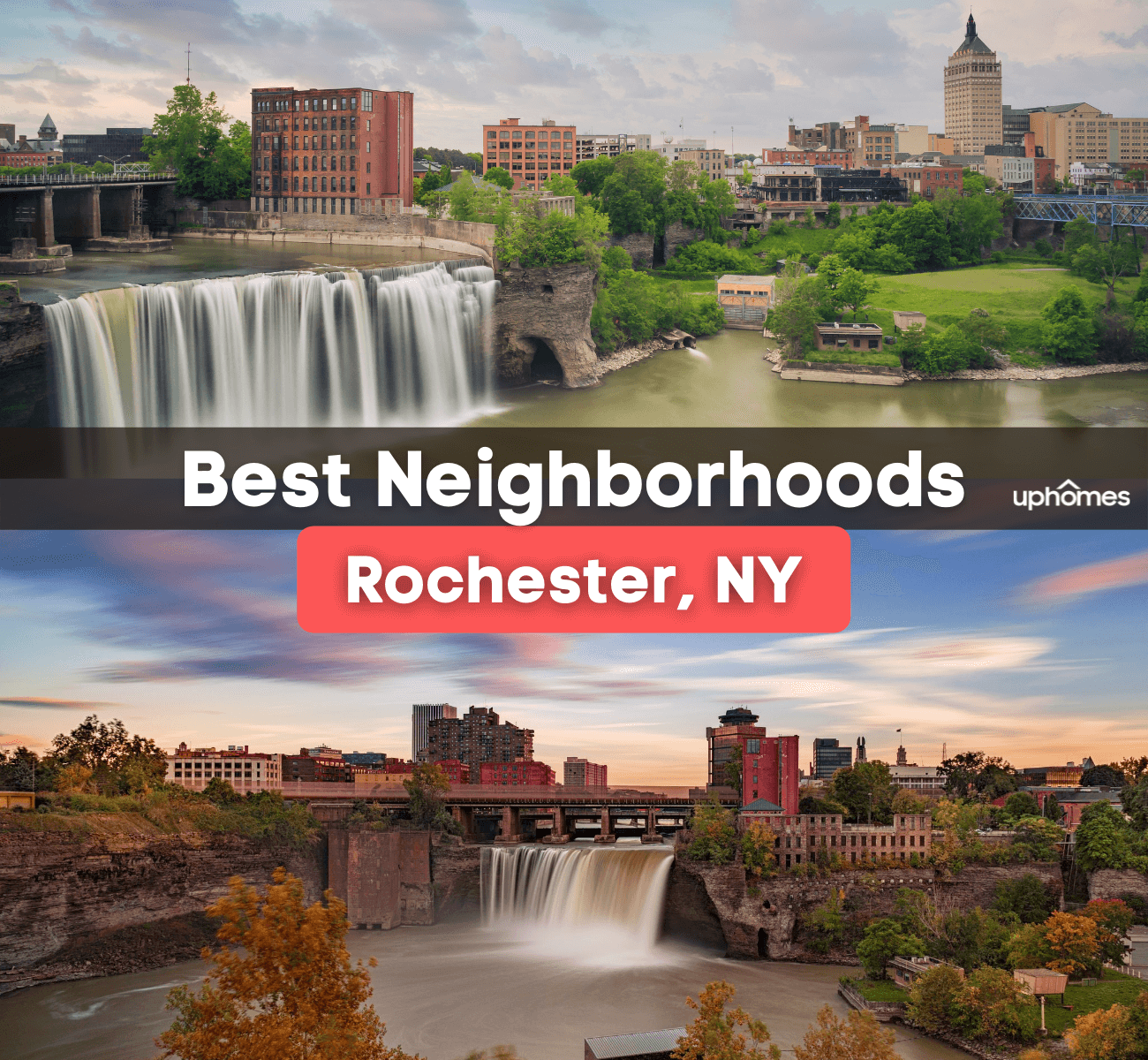 While Rochester may have a high crime rate, the abundance of nice neighborhoods and safe places to live are what attract many families and college students to the area. If you are moving to Rochester, and are looking for the top neighborhoods in the city then you have come to the right place. Even though moving to a new area is often exciting, finding a neighborhood that best fits your lifestyle can be stressful. Luckily, with the help of this neighborhood guide, you will be able to stay away from any of the bad areas in Rochester and will find only the best places to call home.
Without further ado, read on to learn more about the 7 Best Neighborhoods in Rochester, NY!
1. Cobbs Hill
Cobbs Hill is a dense suburban neighborhood that has been named as the top place to live in all of Rochester. Not only is it a fantastic place to raise a family, but Cobbs Hill has a low crime rate, lots of economic diversity, and plenty of new opportunities for young professionals. Since 30% of all residents are families with children, the schools in the area are highly-rated and there are many family-friendly activities and recreational opportunities available. 
For those moving with school-aged children, some of the top schools in the neighborhood include Brighton High School, Twelve Corners Middle School, and French Road Elementary School. Not only is this one of the quietest and safest neighborhoods in Rochester, but Cobbs Hill has beautiful architecture, amazing views of the city skyline, and acres of recreational green space.
Local Favorites: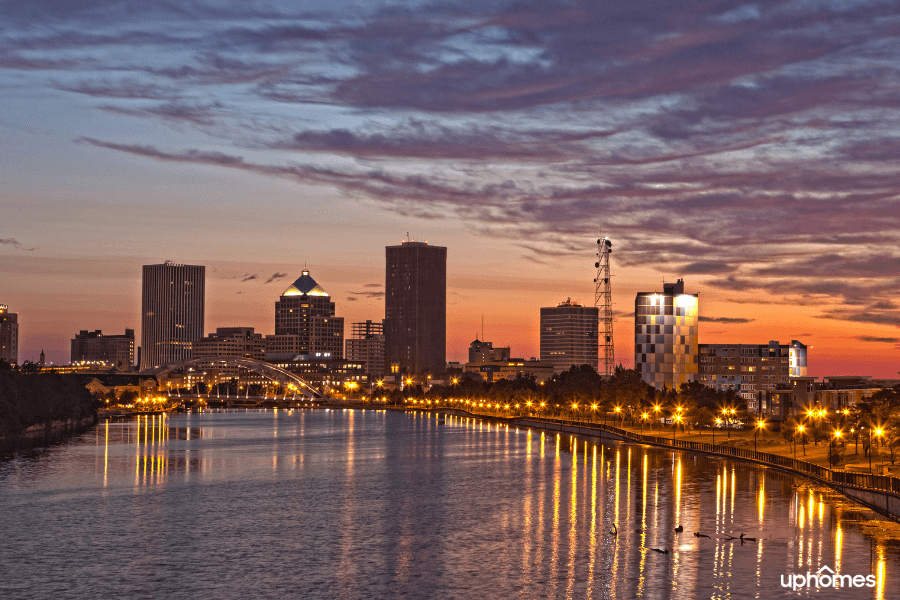 2. Park Avenue
As one of the best-known neighborhoods in Rochester, Park Avenue is located east of downtown and is considered one of the most walkable and lively places to live. Providing residents with the perfect mixture of urban and suburban living, this neighborhood is the go-to place for young professionals and college students. With a population of almost 10,000 people, Park Avenue is best known for its bustling streets, popular retail shops, cozy cafes, top-of-the-line restaurants, and an abundance of commercial properties. 
Mixing both historic and modern architectural styles, this neighborhood can be described as both unique and charming. Known to be both family and pedestrian-friendly, Park Avenue is always encouraging its residents to shop local and spend time outdoors at one of the many neighborhood parks and outdoor spaces. A quiet and friendly place to live, Park Avenue has been the center of attention for residents that are looking for a laid-back place to live. Plus, with its many highly-rated schools, this is a great place to raise a family. Some of the best schools in the neighborhood include Rochester Early College International High School and East Upper High School. 
Local Favorites: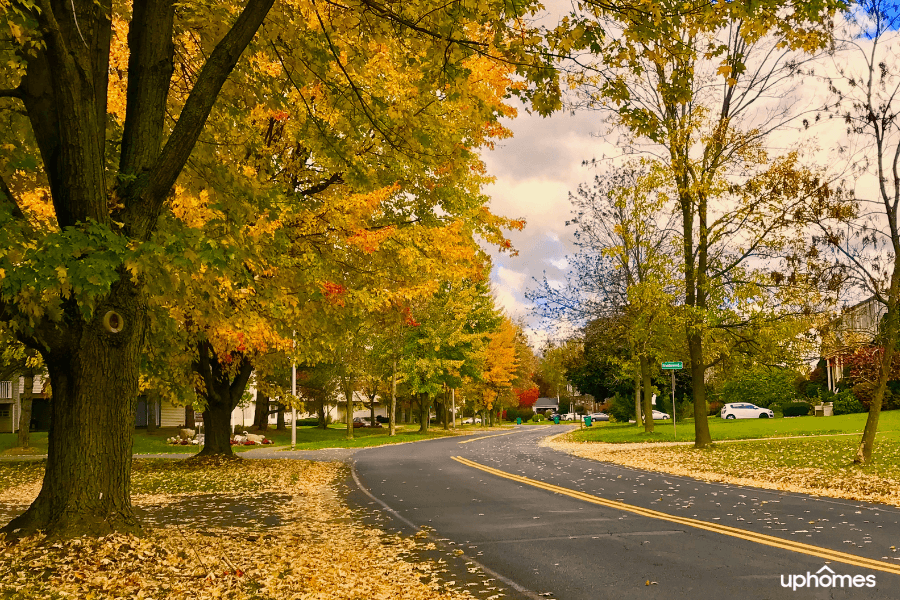 3. Highland Park 
Located in what is described as the finest and healthiest part of the city, the neighborhood of Highland Park is surrounded by picturesque hills and valleys. Known as a vibrant place to live, Highland Park is also culturally diverse and is home to people of all ages and backgrounds. Once known as the Ellwanger and Barry neighborhood, Highland Park was designed by one of the architects that designed Central Park in New York City which can be seen through its beautiful landscaping and layout. Known as a tight-knit community, this neighborhood is often the location of annual festivals and events throughout the year as well as year-round recreational activities. Providing its residents with a sparse suburban atmosphere, many young professionals and families are moving to the area for its many things to do and copious amounts of economic opportunities.
Local Favorites: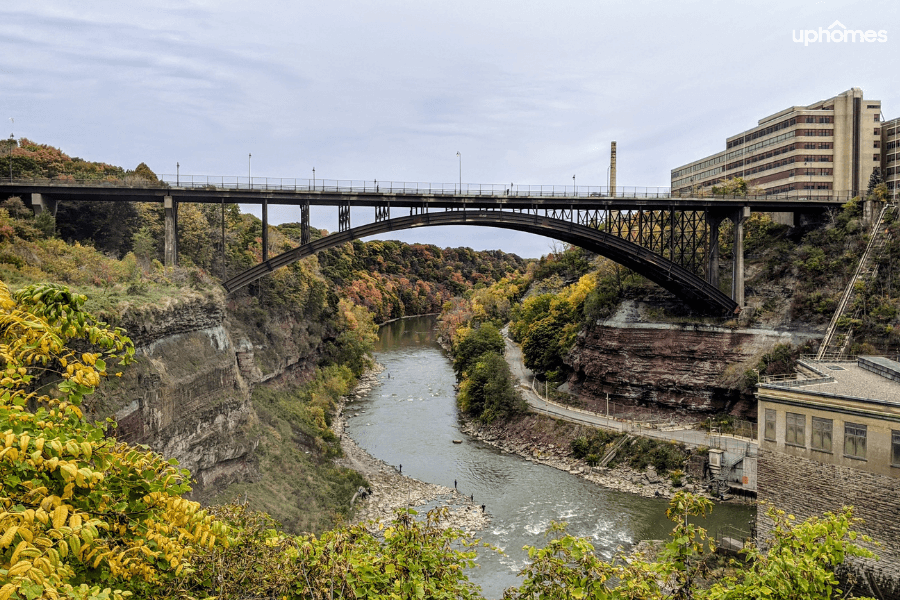 4. The Neighborhoods of the Arts.
The Neighborhood of the Arts is one of the most diverse and popular spots in Rochester. Consisting of 15 city blocks, this urban neighborhood is a hot spot for artists and young professionals. Located down the street from the neighborhood of Park Avenue, this area is a unique cultural experience that is home to the cities greatest art museums, galleries, and creative talent. Attracting many visitors and locals to the area for its turn of the century single-family homes, and prairie and colonial-style architecture, The Neighborhood of the Arts features plenty of loft-style apartments, chic restaurants, and cozy office spaces. In our opinion - The Neighborhood of the Arts is one of the best neighborhoods in Rochester.
Local Favorites:
5. Pearl-Meigs-Monroe
Situated only several blocks away from Highland Park and Cobbs Hill, the neighborhood of Pearl-Meigs-Monroe is one of the best places to live in Rochester. Often referred to as "The Garden District," this neighborhood has well-maintained landscaping, peaceful residential streets, and a popular commercial district. Providing its residents with a dense urban environment, almost 80% of all residents in this neighborhood rent their homes. Home to plenty of top-rated restaurants, coffee shops, specialty boutiques, sports bars, yoga studios, and even the Monroe Branch Public Library, residents will never run out of things to do. Rated as the number one best place to live in Rochester for young professionals, most residents are recent college graduates or young adults who are employed downtown. 
Local Favorites: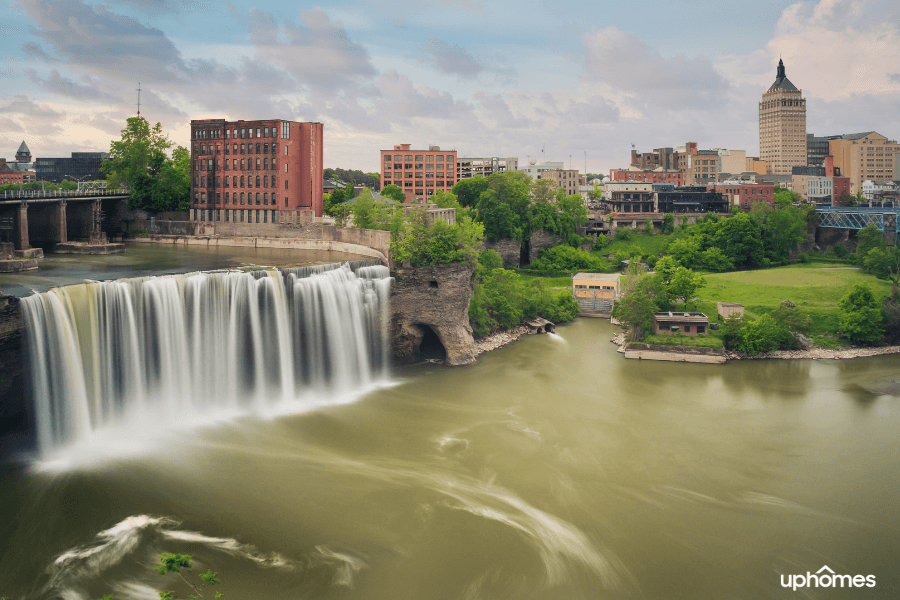 6. Southwedge
With a population of just over 5,000 people, the neighborhood of Southwedge is a growing and sought-after place to live. Providing its residents with the perfect mixture of urban and suburban living, Southwedge is a safe place to call home. Known for its community activism, cultural and economic diversity, and busy streets, Southwedge is a fun place to live that closely resembles the neighborhoods in Brooklyn, New York. Since the residents love to have a sense of community pride, there are tons of local shops and local chain restaurants that are prized amenities.
Local Favorites:
7. Swillburg
The 20 block community of Swillburg is an energetic neighborhood in Rochester. Full of popular restaurants, lively bars, laid-back coffee shops, and well-maintained parks, there is always something to do and see when living in Swillburg. Beloved for its historic single-family homes, community gardens, and fun neighborhood events, Swillburg is the place to be for young professionals, couples, families, retirees, and college students alike. Plus, known for its low crime rate, residents feel safe and comfortable in their homes and when walking alone at night. 
Local Favorites: 
The Best Neighborhoods in Rochester - The Bottom Line 
No matter where you decide to live in Rochester, there is certainly a place for you. Whether you are moving for work or simply want to check out what upstate New York has to offer, the neighborhoods in Rochester that are on this list are both safe and walkable. Once you have decided that Rochester is for you, make sure to reach out to our Realty Specialists to help you through the moving process. With the help of our team, finding a neighborhood that is best suited for your needs will be our top priority. Contact us today!
#blog-moving-new-york-cta#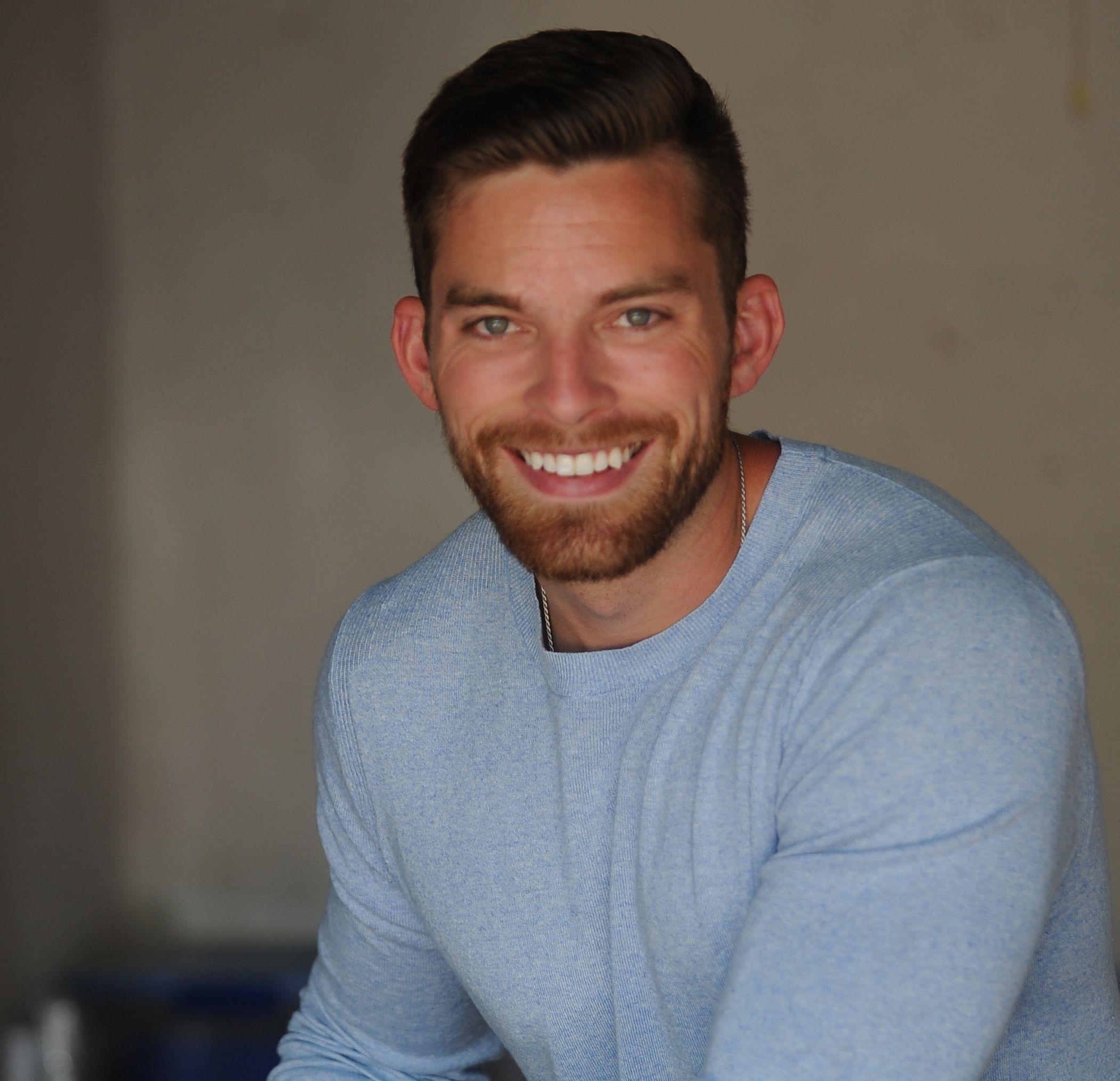 Ryan Fitzgerald
Hi there! My name is Ryan Fitzgerald, and I am a REALTOR®. My goal is to help you learn more about real estate through our Real Estate Blog! Hopefully, you enjoyed the above blog post and it found a way to provide help or value to you. When you're ready to buy or sell a home of your own let us know here. Please feel free to join the conversation by dropping us a comment below.