10 Best Beaches Near Wilmington, NC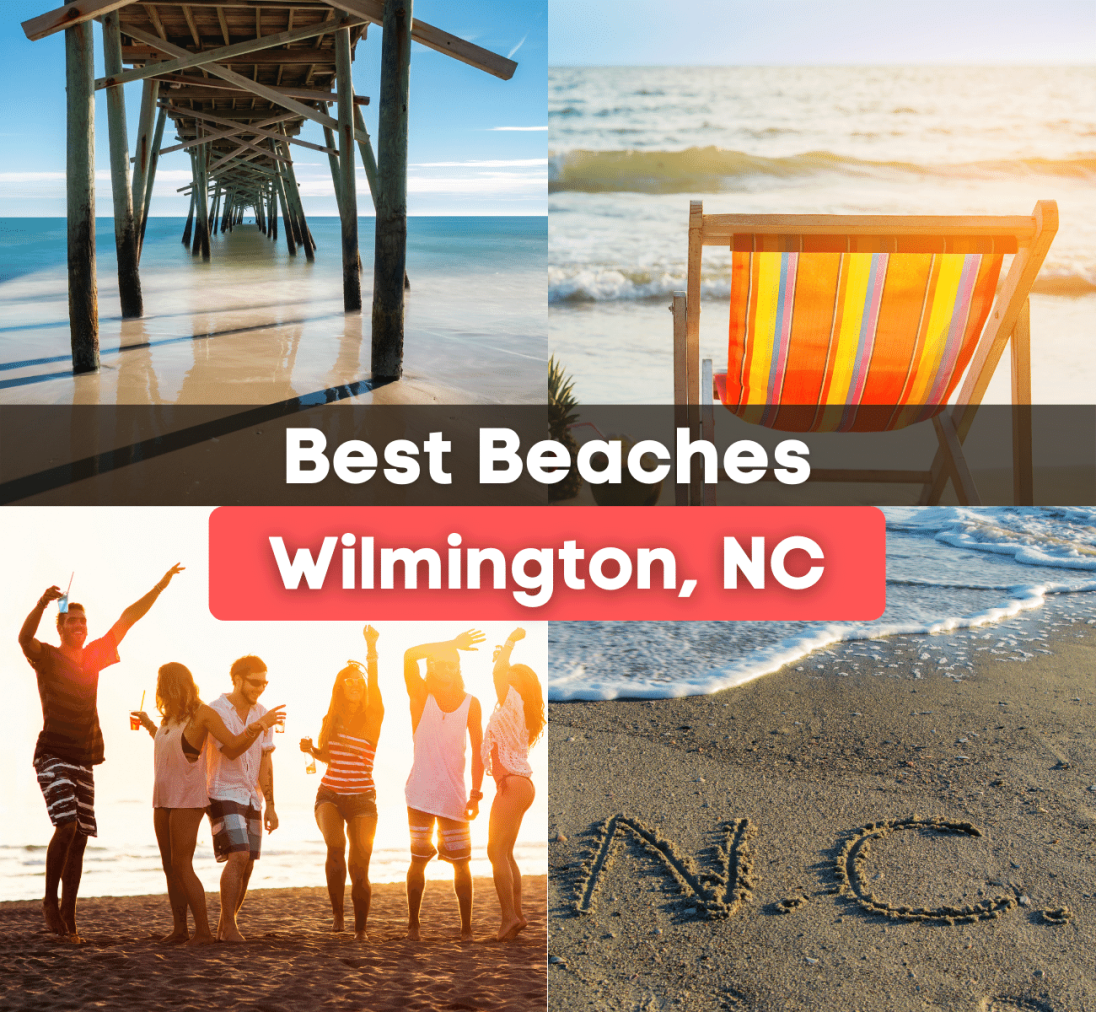 10 Best Beaches Near Wilmington
These are the top-rated and nicest beaches near Wilmington!
Wilmington is a gorgeous port city found off the southeastern coast of North Carolina that is best known for its historic Riverwalk, vibrant culture, and proximity to some of the best beaches in North Carolina.
Considered to be an ideal first stop for people visiting or moving to North Carolina, Wilmington is the perfect location for a day trip with friends or a relaxing family vacation.
While some of the best things to do in Wilmington are not beach-related, the many nice beach communities that surround this port city are certainly worth the visit when in town.
Whether you are looking for a laid-back family-friendly beach that has plenty of water activities or are wanting a more lively beach atmosphere with tons of great restaurants and amenities, there is a beach for you to explore near Wilmington without having to drive too far.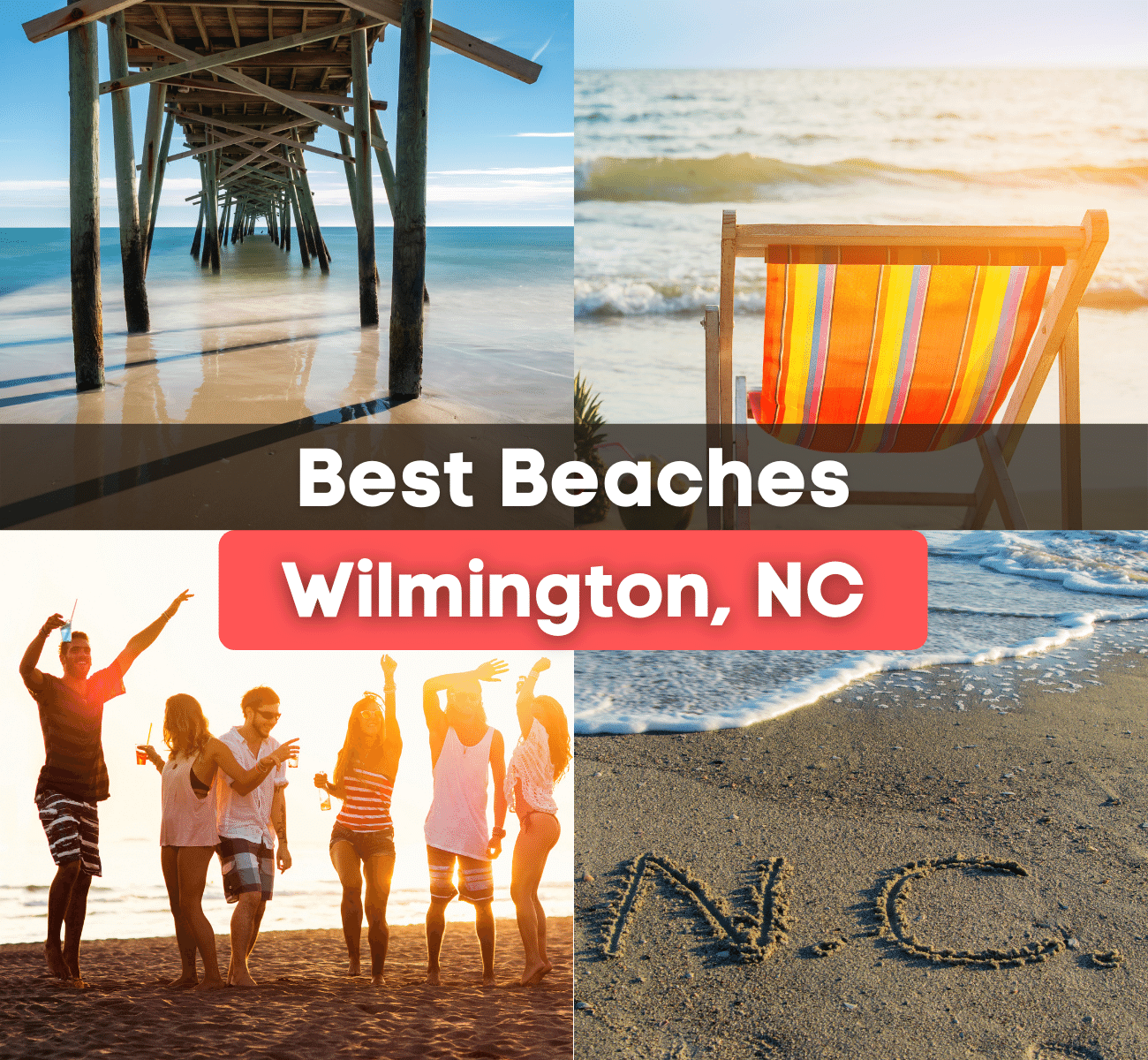 With that being said, let's dive into some of our favorite beaches near Wilmington and discover all of the things to do and see in each beach town.
Keep scrolling to learn more!
Wrightsville Beach
6 miles away - 11 minutes away
If you are moving to Wilmington then you need to go ahead and plan a trip to Wrightsville beach since it is not only the closest beach to Wilmington, but is also one of the most lively and exciting beaches on the North Carolina coast.
Located in New Hanover County, Wrightsville Beach is best known for its picturesque setting and spacious stretches of beach that are always clean and easy to navigate.
Not only was Wrightsville Beach voted as one of the "South's Best Beaches" by Southern Living Magazine, but it is notorious for its crystal blue waters, active island lifestyle, and family-friendly atmosphere that makes for the perfect long beach vacation or weekend getaway.
Whether you decide to take part in watersport activities such as paddleboarding and kayaking or want to watch the sunset on a peaceful scenic harbor cruise, there is always something fun to do and see on Wrightsville beach without traveling far from Wilmington.
Since the University of North Carolina Wilmington is located close by, many students choose to hang out on Wrightsville Beach when the weather is nice or during college breaks.
Notable Things To Do in Wrightsville Beach:
Visit Wrightsville Beach Museum of History
Fish or walk on the Johnnie Mercers Fishing Pier
Explore the beautiful Airlie Gardens
Carolina Beach
12 miles away - 18 minutes away
Considered to be fun and colorful, Carolina Beach is full of live music, exciting events, a historic boardwalk, and many unique activities that make visiting this cute beach town a must-do when living in Wilmington.
While this laid-back beach town is steeped in history and centered around life near the ocean, Carolina Beach has become a favorite destination for families, young adults, and couples, for its many sought-after amenities and things to do.
Beloved for its non-crowded beaches, visitors can expect quiet and peaceful seaside fun which is part of the charm of Carolina Beach.
Home to many hotels and resorts as well as beautiful beach homes that can be bought or rented, Carolina Beach has certainly made a name for itself as one of the best beaches to visit when in or around the Wilmington area.
Notable Things To Do in Carolina Beach:
Take a nice walk on the Carolina Beach Boardwalk
Hang out at Carolina Beach State Park
Listen to live music at the Carolina Beach Music Festival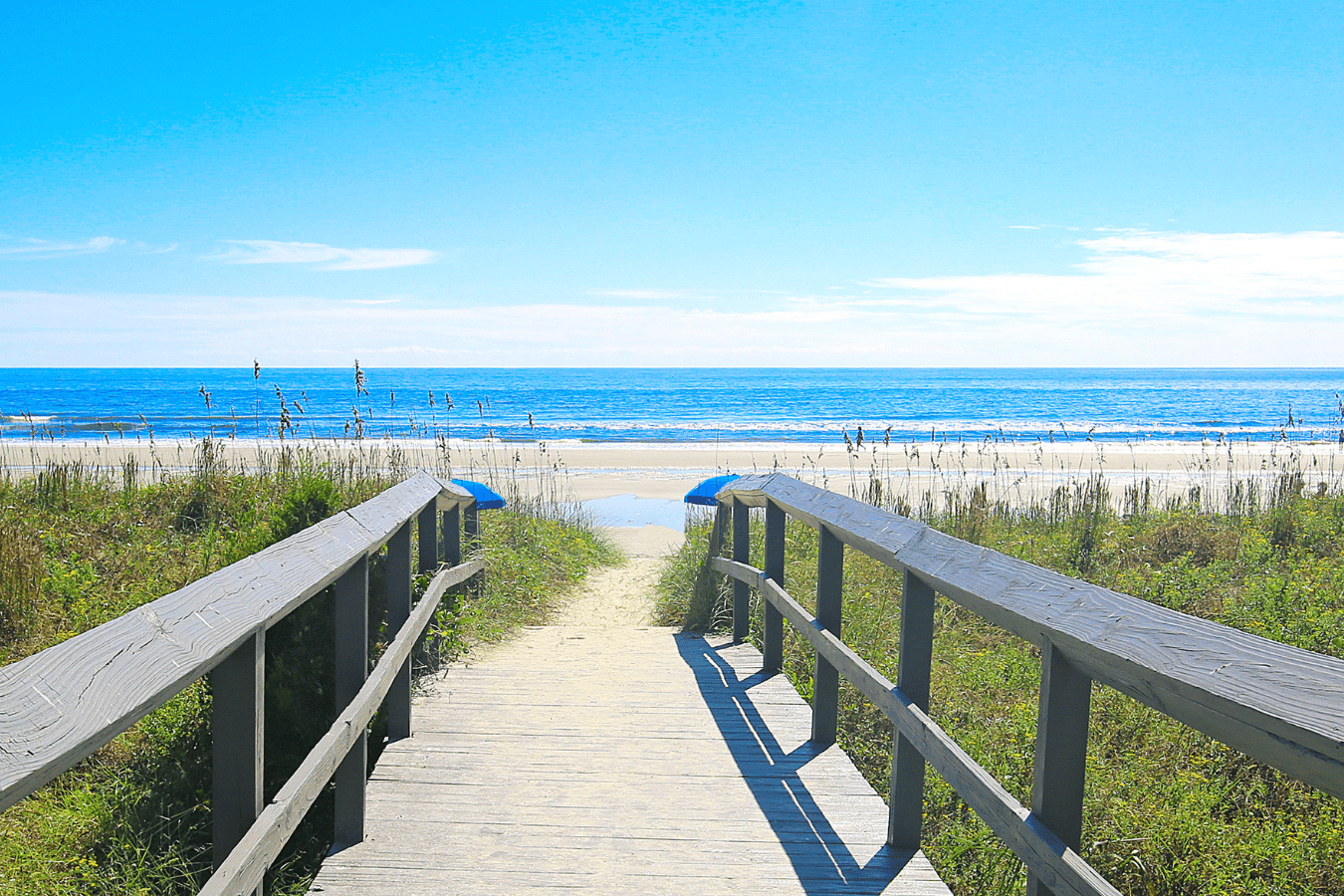 Kure Beach
15 miles away - 22 minutes away
As part of the Wilmington Metropolitan Statistical Area, Kure Beach is an ideal small-town beach retreat that is found just a quick drive away from downtown Wilmington.
Beloved for its sunny beaches, tons of things to do, and relatively quiet atmosphere, Kure Beach is a perfect example of what a coastal Cape Fear vacation is all about.
Since Kure Beach has yet to be overrun with people, this is a very chill and relaxed place to hang out among the rolling dunes and clear waters that this beautiful beach town has to offer.
Home to the oldest fishing pier on the Atlantic coast and a nearby state park, Kure Beach has some of the most breathtaking seaside surroundings that locals and visitors love to admire.
Notable Things To Do in Kure Beach:
Take your kids to the North Carolina Aquarium at Fort Fisher to learn about marine life
Visit the remains of Fort Fisher State Historic Site which is a historical Civil War fort
Fish off of Kure Beach Pier
Topsail Island
38 miles away - 50 minutes away
Known for its maritime forests, beautiful beaches, and sanctuary for sea turtles, Topsail Island is a gorgeous 26-mile-long barrier island off the coast of North Carolina that is situated between the barrier islands of the Outer Banks and the Cape Fear region beaches.
One of the best parts about Topsail Island is that even though the beaches attract many tourists, the island still does not get as busy and crowded as most other beaches which makes it an even more desirable location for vacationing.
Home to many great local restaurants that rival some of the best restaurants in Wilmington as well as multiple parks and fishing piers, there is no better place to take part in watersport activities and to spend the day soaking up the sun than at Topsail Island.
Notable Things To Do on Topsail Island:
Hear about rescue stories of turtles at The Karen Beasley Sea Turtle Rescue and Rehabilitation Center
Learn about local history at the Missiles and More Museum
Head to Soundside Park for fishing, boating, and picnicking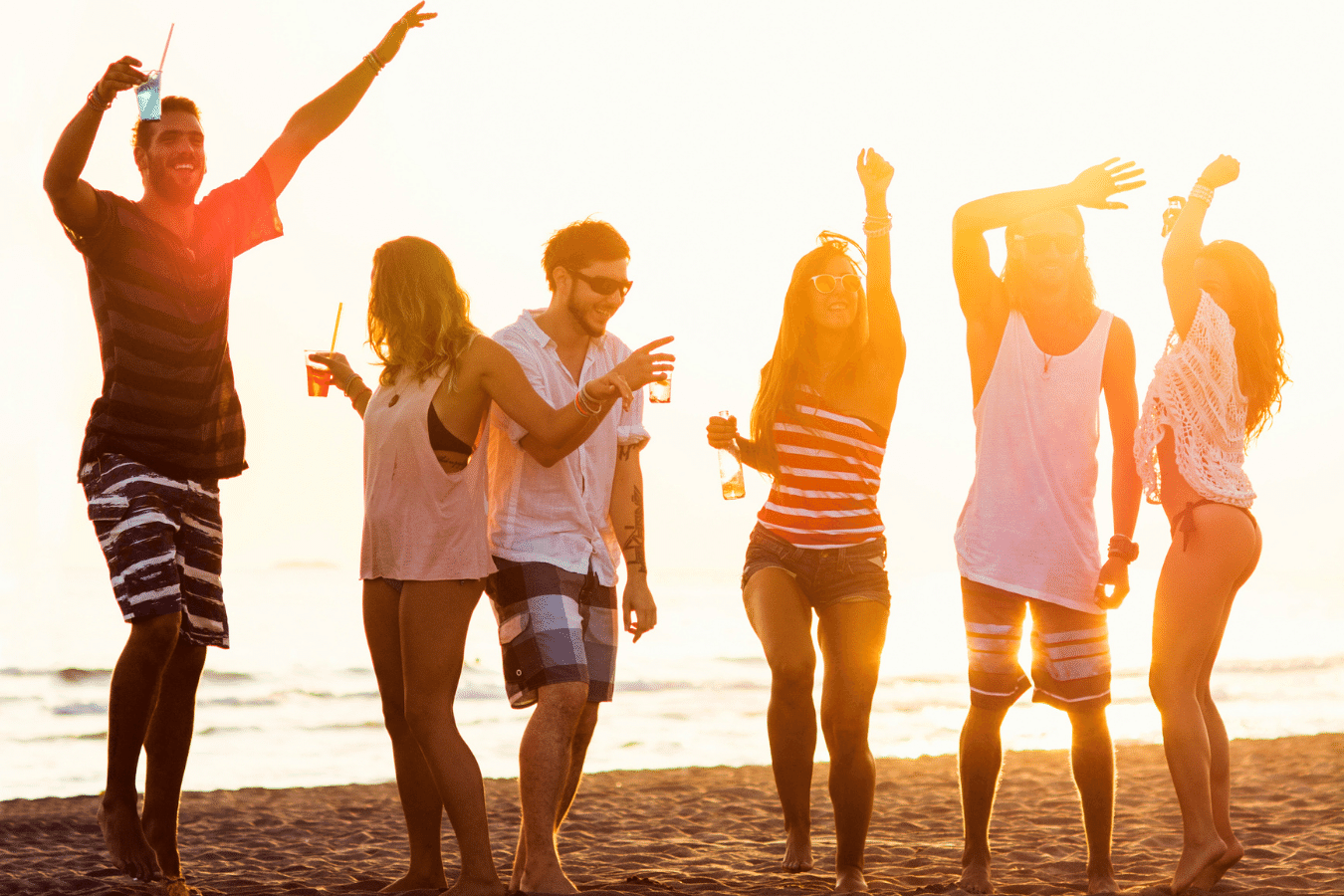 Oak Island
33 miles away - 42 minutes away
The popular beach town of Oak Island in North Carolina is along the main coast and is separated from the mainland by the Intracoastal Waterway.
Known for its family-friendly beaches and abundance of nature trails, Oak Island is an ideal location for boating, fishing, kayaking, and other watersports.
Providing visitors with a nostalgic feeling, families love spending time on Oak Island for its locally-owned ice cream shops, mini-golf courses, and bike trails that make this peaceful beach community so fun and free-spirited.
With two fishing piers, a marina, multiple public boats and kayak ramps, and over 60 public access points to the waterfront, it is no surprise that Oak Island has some of the most breathtaking views of the Atlantic ocean.
Notable Things To Do in Oak Island:
Visit the historic Oak Island Lighthouse
Play golf at the Carolina National Golf Club
Walk on or fish off the side of the Oak Island Pier
Ocean Isle Beach
46 miles away - 54 minutes away
As part of the Myrtle Beach metropolitan area, Ocean Isle Beach on the southeastern coast of North Carolina is filled with amazing white sand beaches, an abundance of outdoor activities, and many local attractions that will appeal to everyone.
The ideal destination for your next family vacation, Ocean Isle Beach is considered to be the most family-friendly beach in the Brunswick Isles since it is found directly between Wilmington and Myrtle Beach.
Not only is Ocean Isle Beach a nice beach with very friendly people, but this small barrier island is one of the Atlantic Coast's best-kept secrets for its laid-back atmosphere and variety of restaurants and outdoor activities.
Notable Things To Do in Ocean Isle Beach:
Start the day off at Ocean Isle Beach Pier
Bring your kids to Ocean Isle Beach Park
Go on an adventure at The Swamp Park - Zip Line and ATV Center
Emerald Isle
85 miles away - one hour and 42 minutes away
Located on Bogue Banks Island which is part of the North Carolina Crystal Coast, Emerald Isle is best known for its green waters, variety of types of fishing, great family beaches, and low crowds.
As part of the Outer Banks, Emerald Isle provides premier views of the Atlantic Ocean and an abundance of watersports, forest trails, and disc golf courses.
Providing 12 miles of pristine shoreline, Emerald Isle is definitely worth the visit since it is ideal for soaking up the sun and making good memories with family and friends.
Notable Things To Do in Emerald Isle:
Take a walk in Emerald Isle Woods Park
Go fishing off of the Bogue Inlet Fishing Pier
Cool off with the family at the Salty Pirate Waterpark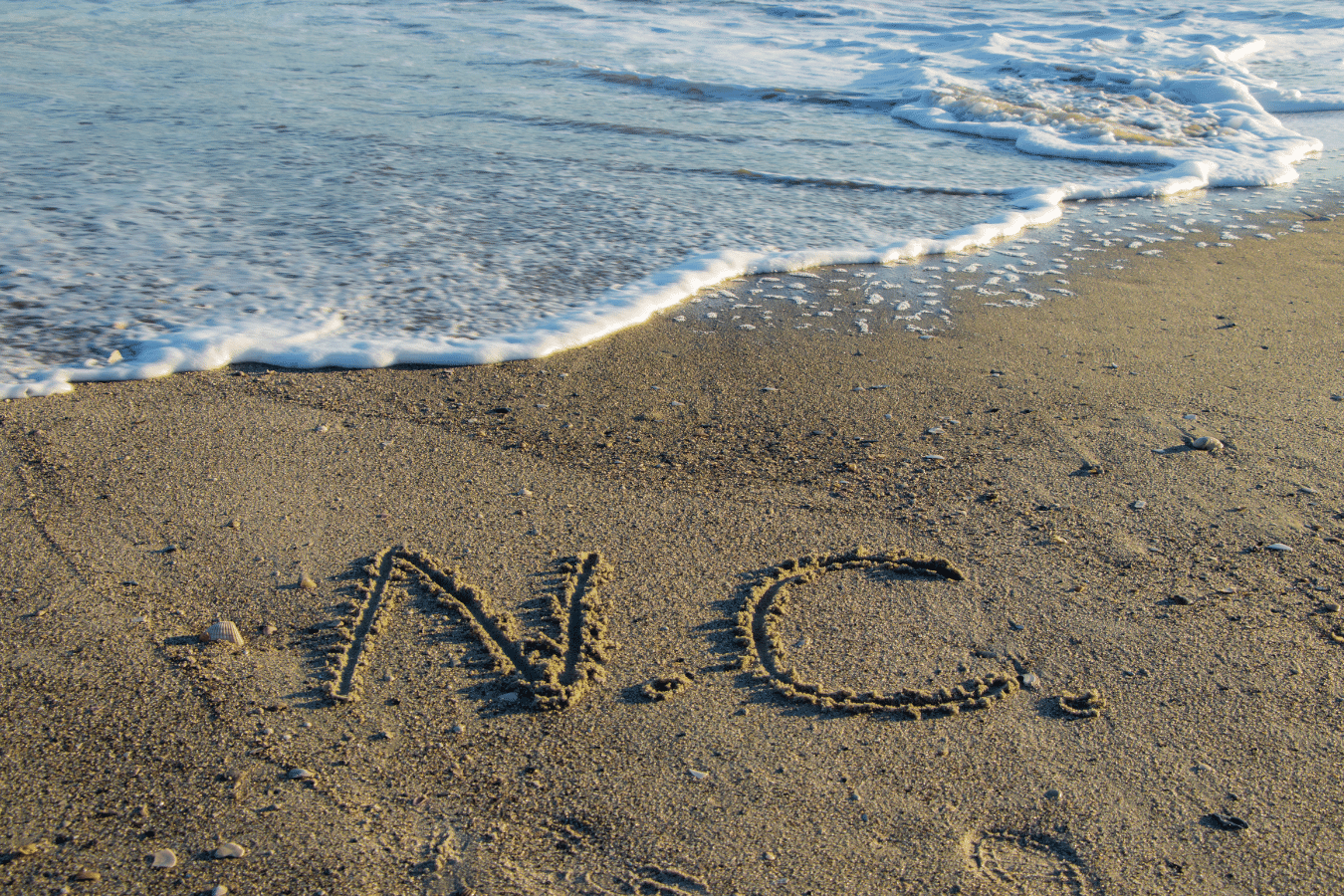 Atlantic Beach
98 miles away - one hour and 59 minutes away
The barrier island of Atlantic Beach is bordered by the Atlantic Ocean and the Bogue Sound in Carteret County, North Carolina.
While Atlantic Beach may not be the closest beach to Wilmington, its sparkling waters and sandy beaches make it one of the most visited and sought-after beaches on the North Carolina coast.
Considered to be the oldest beach town on Bogue Banks, Atlantic Beach is not only full of history and culture but this lovely beach town is beloved for its awesome views of the ocean and relaxing way of life.
Notable Things To Do in Atlantic Beach:
Explore the Fort Macon State Park Civil War fort
Play mini-golf at the Atlantic Beach Town Park
Admire wild horses at the Rachel Carson Reserve
Sunset Beach
50 miles away - 59 minutes away
Notorious for its magnificent sunsets and one-of-a-kind views, Sunset Beach is a popular seaside town in Brunswick County that is part of the Myrtle Beach metropolitan area.
Known for its spectacular views and abundance of unique wildlife, Sunset Beach has been named not only one of the best beaches in North Carolina but as one of the top 21 Best Beaches in the World by National Geographic.
Notable Things To Do in Sunset Beach:
Learn about the stars at the Ingram Planetarium
Visit the Sunset Beach Fishing Pier
Leave kind messages and letters at the Kindred Spirit Mailbox
Masonboro Island
7 miles away - 12 minutes away
Recognized as the largest undisturbed barrier island along the southern part of the North Carolina coast, Masoboro Island is an 8.4-mile-long island that is covered in marshland, tidal flats, and beach uplands.
Situated between the Atlantic Coast and the Atlantic Intracoastal Waterway, Masonboro Island is a special place that can only be accessed by boats, kayaks, or canoes from one of the public and private boat ramps near Wrightsville Beach and Carolina Beach.
As part of the North Carolina National Estuarine Research Reserve, Masonboro Island is a pretty undeveloped island that has become a go-to spot for photographers, campers, beachgoers, and outdoor enthusiasts.
Notable Things To Do in Masonboro Island:
Book an island shuttle from Wrightsville Beach for $40 per person
Rent a kayak to Masoboro Island from Wrightsville Kayak Company
Go primitive camping on the island
Explore the Best Beaches Near Wilmington, NC with Uphomes
Which of these amazing beaches is your favorite? While our personal favorite is always changing, there is no wrong choice when it comes to the best beaches near Wilmington since each beach is unique and has tons of amazing experiences to offer.
While Wrightsville is one of our top choices due to its proximity to Wilmington, Topsail Island on the other hand is another popular choice of ours for its little to no crowds and abundance of locally-owned restaurants.
Since each of these beach towns is entirely different from the next, make sure to visit at least one of our recommendations for the best beaches near Wilmington for a day of fun in the sun and sand.
Not only do we love helping you find the best beaches near Wilmington, but our website offers easy access to searching homes for sale in Wilmington as well as provides you with other local guides including the best coffee shops in Wilmington and the best neighborhoods in Wilmington.
People will travel to Wilmington beaches from all over North Carolina including Charlotte, Raleigh, Durham, Asheville, and other popular NC cities! It's a great place for a vacation home to find some quality R+R and we have a great list of Wilmington's best neighborhoods!
When you or anyone else that you know is interested in buying a home, make sure to let them know about the many great resources on our website. We are here to help. Contact us today for more information!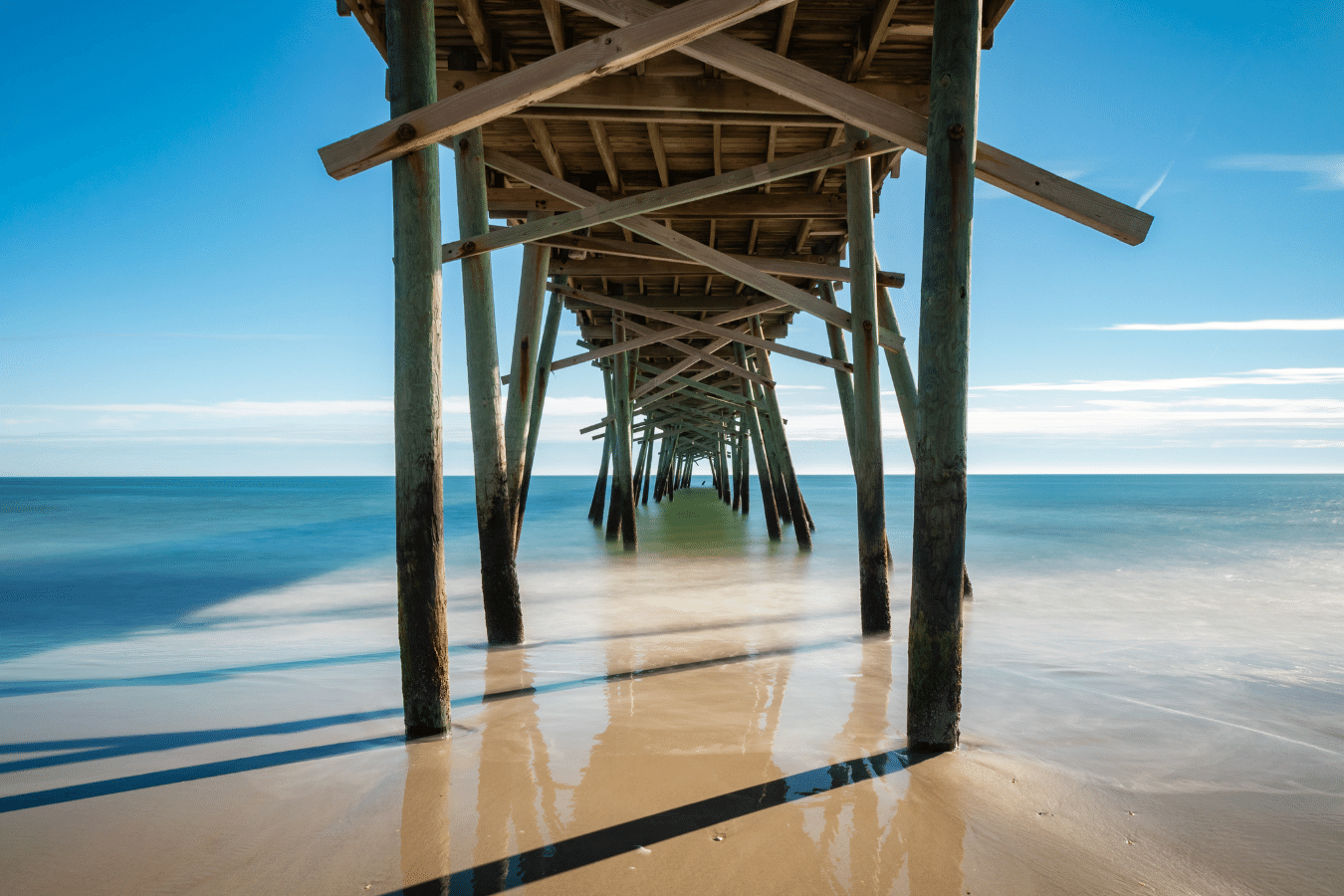 Find your new home
Search real estate and homes for sale