Life in Santa Rosa, CA: 7 Things to Know BEFORE Moving to Santa Rosa, CA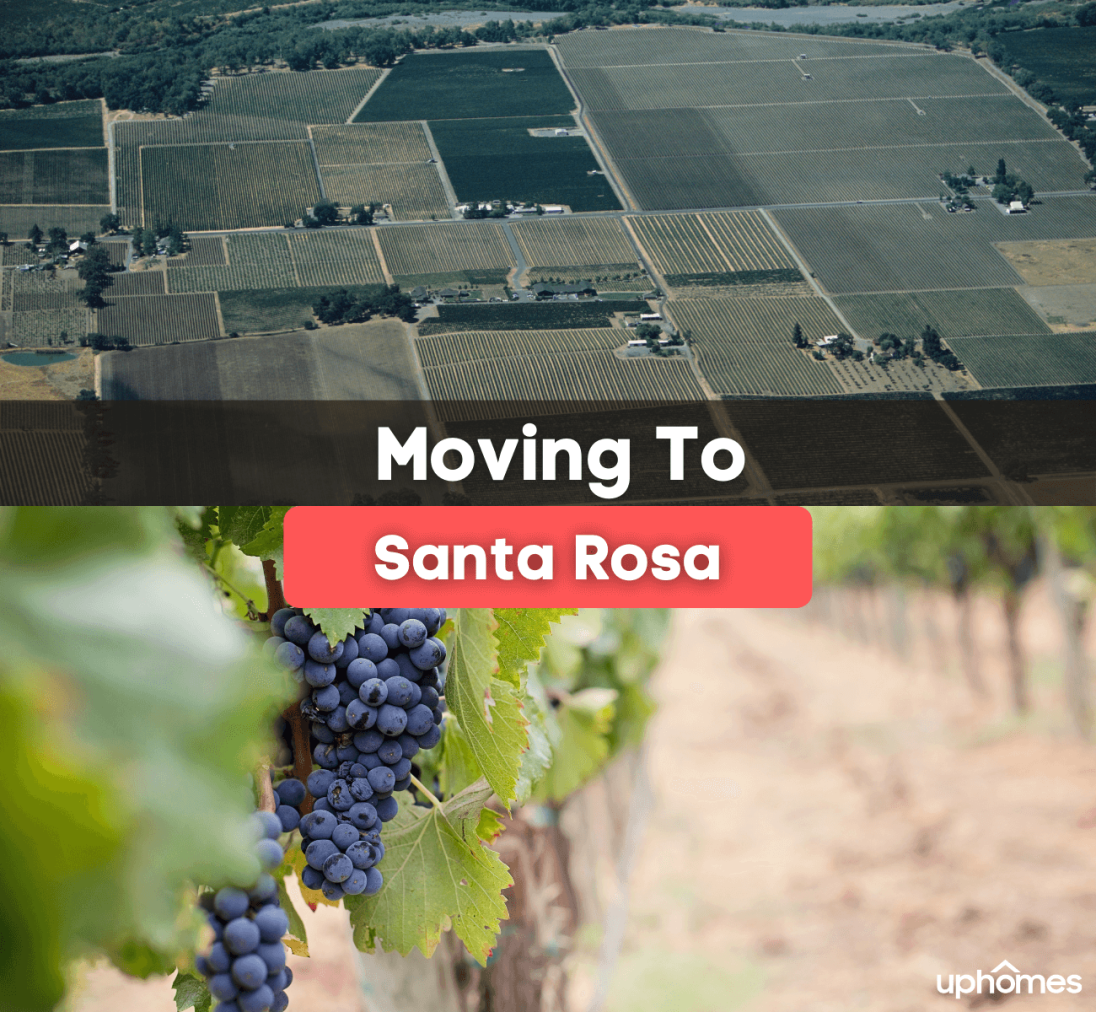 Living in Santa Rosa, CA
Are you thinking about moving to Santa Rosa, CA? Find out what life is like in Santa Rosa!
Located in Sonoma County in northern California, the picturesque city of Santa Rosa is most well known for its wine country and lively culture. Considered a good place to live, Santa Rosa is found north of the Bay Area and only about 55 miles north of its neighboring city San Francisco. In fact, Santa Rosa was actually named as one of the best places to live in California. Beloved for its beauty, Santa Rosa is surrounded by lush vegetation, mountains, and rolling hills. With a population of over 500,000 people, the area continues to grow as more young professionals, families, and retirees discover this California gem.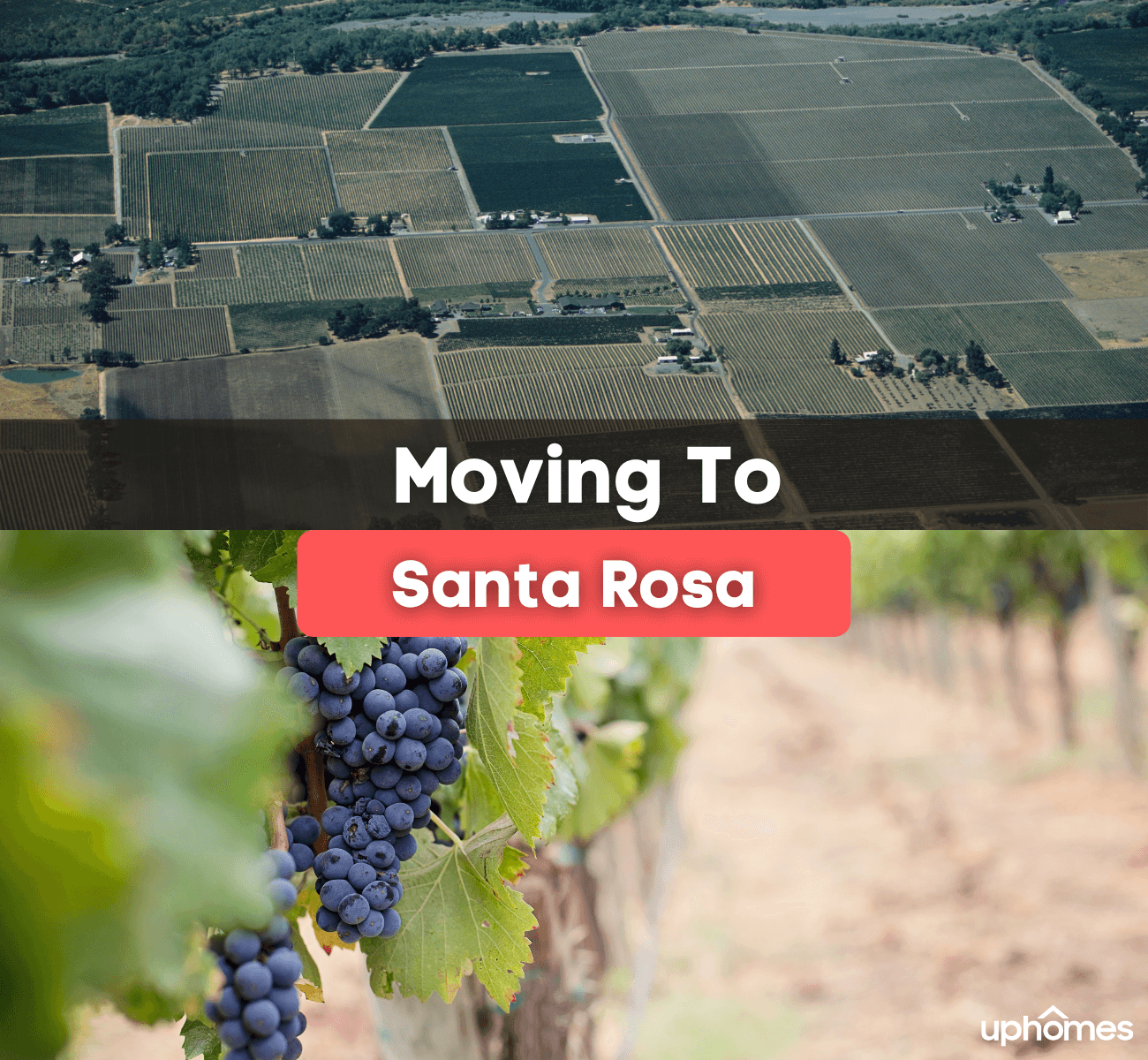 Providing a small-town feel in a rustic rural setting, residents decide to move to this area for its relaxing atmosphere and easy-going way of life. Considered generally a safe place to live, Santa Rosa is attracting people from all backgrounds to the city for its sustainable agricultural, employment opportunities, and top-of-the-line amenities. Though the area may be notorious for its expensive cost of living, Santa Rosa remains a top destination for those wanting to move to California. If you are considering a move to Santa Rosa, whether for work or for retirement, then you have come to the right place. This moving guide was created to help you decide why you should live in Santa Rosa. Read on to learn more about the 7 Reasons to Move to Santa Rosa, California!
High cost of living. 
As a California city, it is almost a given that the cost of living is high. With a current cost of living that is 5.7% greater than the California average and 38.6% greater than the national average, it is no secret that living in Santa Rosa comes with a high price tag. Plus, with a housing market that is 66% more expensive than the national average, Santa Rosa is definitely not cheap. 
You might be asking yourself, what makes Santa Rosa so expensive in the first place? Ranked as the eighth most expensive city in California, there are certain factors that have driven up the prices over the years. Not only does the cities proximity to San Francisco play a major role in this price increase but the real estate market further adds to the problem. While the area continues to experience rapid growth and a population increase, construction has not yet caught up to the demand. This housing shortage in Sonoma County on top of raging wildfires has led to a loss of properties. While there are many housing options remaining on top of new properties actively being built, the high cost of living is an unfortunate result.
Cool Climate.
While living in California may be associated with warm and sunny weather all year round, Santa Rosa's location in northern California means that the community gets a bit cooler. Classified as a warm and temperate climate, the summer months are long, warm, and clear, while the winter months are cold, wet, and partly cloudy. The hottest month is in July with an average high temperature of 84 degrees Fahrenheit and the coldest month is January with an average low temperature of 38 degrees Fahrenheit. 
The months of June, July, and August are considered the most comfortable and pleasant months of the year. During this time of the year, fog is common in the mornings and the evenings. For those moving from a colder climate, feel free to leave your snow shovel and snow boots behind since Santa Rosa receives 0 inches of snow per year due to the temperature rarely dipping below freezing. Experiencing some kind of precipitation around 76 days per year, Santa Rosa receives an average of 38 inches of rain per year which also happens to be the national average of rainfall. On the other hand, 256 days per year in Santa Rosa are sunny.
Fast-growing employment opportunities.
If you are moving to the area and are actively looking for employment, then you should not be looking for long. Top industries in the area include agriculture, tourism, education, healthcare, and the government. While the unemployment rate in Santa Rosa may be at a high of 7.9%, the unemployment rate is expected to start decreasing as more people start returning to work amidst the COVID-19 Pandemic. Whether you are looking for part-time or full-time work, many local farms, wineries, and breweries are always actively looking for workers. The County of Sonoma and the Santa Rosa School District are also known to employ a large number of residents.
Other top employers in Santa Rosa include Kaiser Permanente, St. Joseph Health System, Keysight Technologies, Medtronic Cardiovascular, Sutter Regional Hospital, and Safeway. The average annual salary in Santa Rosa is $57,080 which is a couple of thousands of dollars more than the national average of $53,490. If you want to find ways to make money without working a 9-5 job then Santa Rosa is the place for entrepreneurs and aspiring business owners as well. There is no better place to start your own business and gain inspiration than the beautiful scenery of wine country.
Top education. 
If you are moving with children or are pursuing higher education yourself, then the education system is an important factor to consider when relocating. Thankfully, Santa Rosa has a highly-rated school system and a variety of above-average schools to choose from. Known for blending the elementary school district with the high school district, the Santa Rosa County Public District School System serves a total of 18,000 students in the city. Home to a total of 11 elementary schools, five middle schools, 10 high schools, and a variety of charter and private schools, your children will excel and succeed in their new learning environment with ease. Before moving, it might be a good idea to consider all of your options and choose a neighborhood that feeds into the schools that you would want your children to attend.
Santa Rosa is also home to a few colleges and universities for those interested in higher learning. For example, Santa Rosa Junior College is a two-year public institution in the area that offers over 100 majors and 150 certifications. Sonoma State University, Napa Valley College, and Pacific Union College are other nearby institutions to consider attending. No matter where you decide to further your education, the best part about moving to Santa Rosa is the in-state tuition status.
Beware of wildfires. 
A growing concern in Santa Rosa is the northern California wildfires. Wildfire season typically lasts from June through November, and the months of August and September are typically the worst. Due to the ongoing drought, dry lighting, and fire-prone climate, California is a constant fire risk. The last major wildfire in Santa Rosa was in 2017 when the Tubbs Fire burned parts of Napa and Sonoma Counties. Wildfires are extremely dangerous and can spread at massive speeds. Right now, the California Dixie Fire is burning near the area and has become the second-largest wildfire in California history. Wiping out entire towns and destroying communities, the Dixie Fire has grown to 510,227 acres.
Since Sonoma County and the surrounding areas are so prone to wildfires, Santa Rosa tends to experience high levels of air pollution and bad air quality. If you are moving to the area it is important to have a plan in place in case of an emergency evacuation. Residents are encouraged to invest in good homeowners insurance, pack an emergency bag, plan an escape route, invest in a high-quality home air filter, and buy great face masks. Make sure to always watch the news and keep a close eye on your surroundings.
 6. There is wine everywhere.
Wine Country is a selection of cities and towns in northern California that is home to an abundance of wineries. While Napa Valley may be the most famous and most popular wine destination, Sonoma County and Santa Rosa deserve the same amount of attention. Surrounded by beautiful vineyards, world-class tasting experiences, and some of the best wineries in the country, the wine in Santa Rosa is out of this world. Perfect for honeymoons, bachelorette parties, family reunions, or a simple weekend getaway, visiting the wineries in Santa Rosa is definitely a bucket list item. Specializing in all sorts of grape varieties, there is a winery in Santa Rosa to appeal to everyone. There are even Wine Country Balloon Tours where you can hop in a hot air balloon and experience the beauty of wine country from the sky. Whether you are a wine connoisseur or a casual drinker, nothing says "I live in Santa Rosa" more than visiting a winery.
Check out one of these local favorite wineries in Santa Rosa, California! 
There is always a park to visit.
Did you know that Santa Rosa has a total of 70 parks? Encompassing over 700 acres of trails and open green spaces, this means that the locals love to spend time outdoors. Whether you love to hike, bike, walk, run, jog with your dog, or simply spend time in the sun, there is a park for you to explore. From playgrounds and sports fields to forests and picnic areas, hanging out at one of the parks in Santa Rosa is perfect for the whole family.
Check out one of these many local favorite parks in Santa Rosa, California! 
Moving to Santa Rosa, CA - The Bottom Line 
Santa Rosa is in the perfect location and is only 40 minutes away from the nearest beach. Full of many nice and safe neighborhoods that will appeal to any lifestyle, living in Santa Rosa is the epitome of California dreaming. Before moving to Santa Rosa, make sure to reach out to one of our knowledgeable and friendly Realty Specialists to aid you through the home buying process. Once you have decided on a budget and property type, our team is here to help you. Contact us today to find your dream home in Santa Rosa, California! 
#blog-moving-california-cta#

Find your new home
Search real estate and homes for sale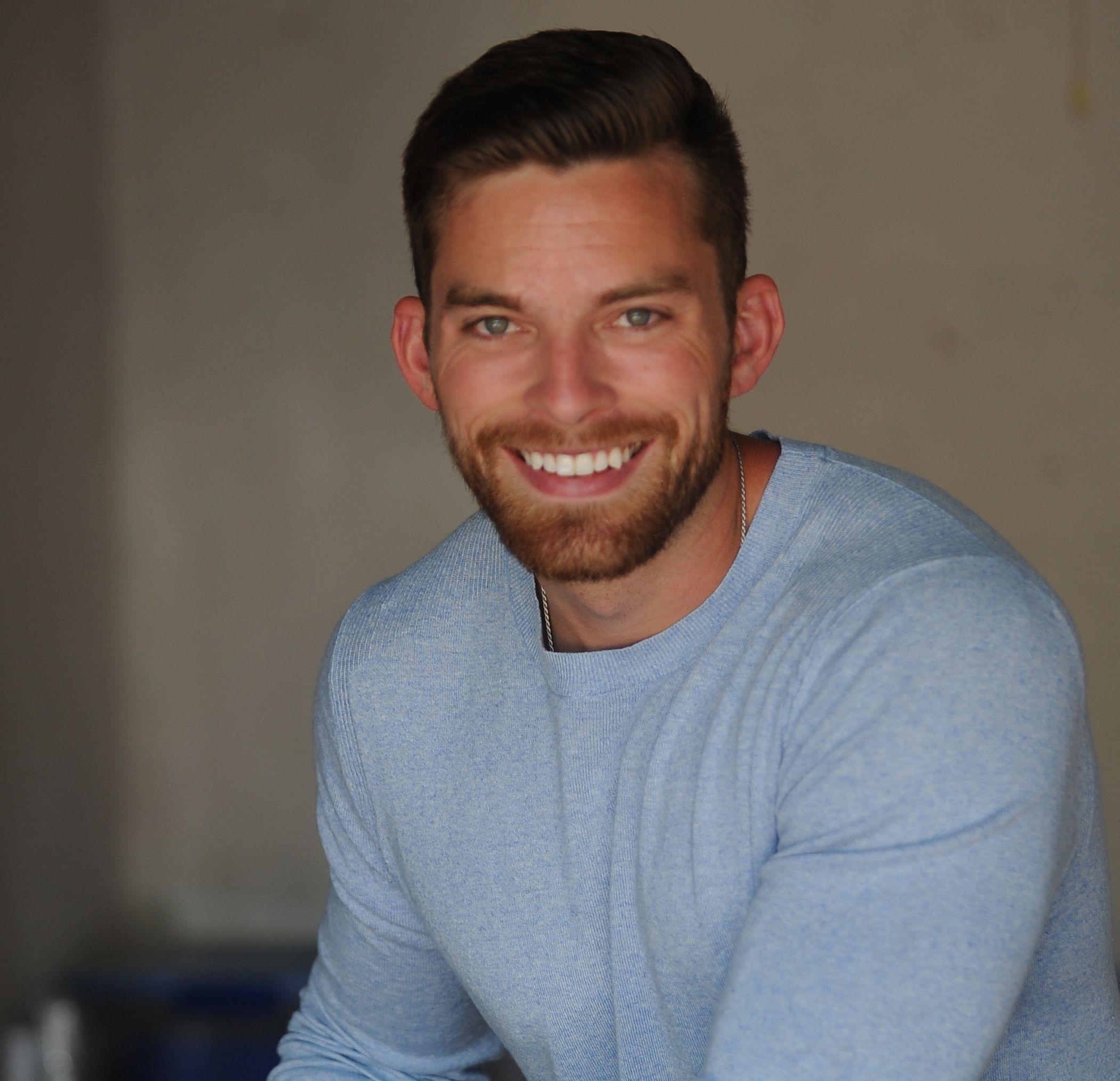 Ryan Fitzgerald
Hi there! My name is Ryan Fitzgerald, and I am a REALTOR®. My goal is to help you learn more about real estate through our Real Estate Blog! Hopefully, you enjoyed the above blog post and it found a way to provide help or value to you. When you're ready to buy or sell a home of your own let us know here. Please feel free to join the conversation by dropping us a comment below.