7 Things to Know BEFORE Moving to Redmond, WA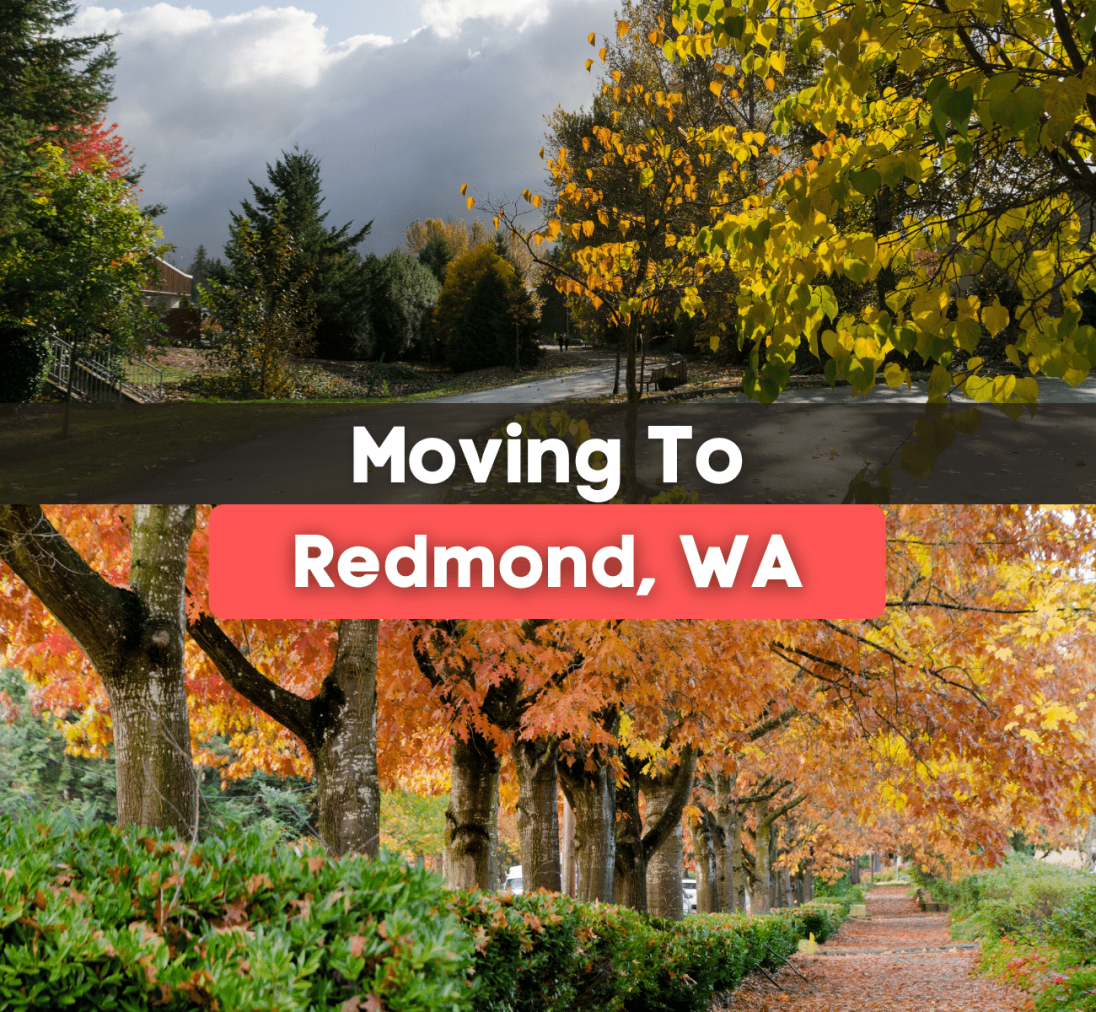 Living in Redmond
Are you moving to Redmond, WA? Make sure you know these seven things before deciding to live in Redmond!
An excellent place to live, Redmond, Washington, is a beautiful city in King County located just 15 miles east of Seattle. Considered one of the best places to live in Washington, Redmond has a growing population of over 76,000. Offering its residents a mixture of urban and suburban living, Redmond is recognized as a suburb of Seattle with a quiet and laid-back way of life.
Most famous as the home of Microsoft Corporation and other large tech companies, including Nintendo of America, many young professionals and families move here for its abundance of job opportunities. With a diverse and eclectic culture, Redmond is full of local events, attractions, shopping, and dining options that can not be found anywhere else.
Ranked as one of the best places to retire in Washington by Niche.com, there are nearly 10% of Redmond residents over the age of 65. With access to top doctors and recreational activities, it is no wonder that Redmond is named one of the best cities in the nation for retirement.
This guide is for you if you are moving to Washington and considering Redmond as your new home. We have compiled a list of the top things you should know about living in Redmond to help make your moving decision easier. Keep reading to learn more!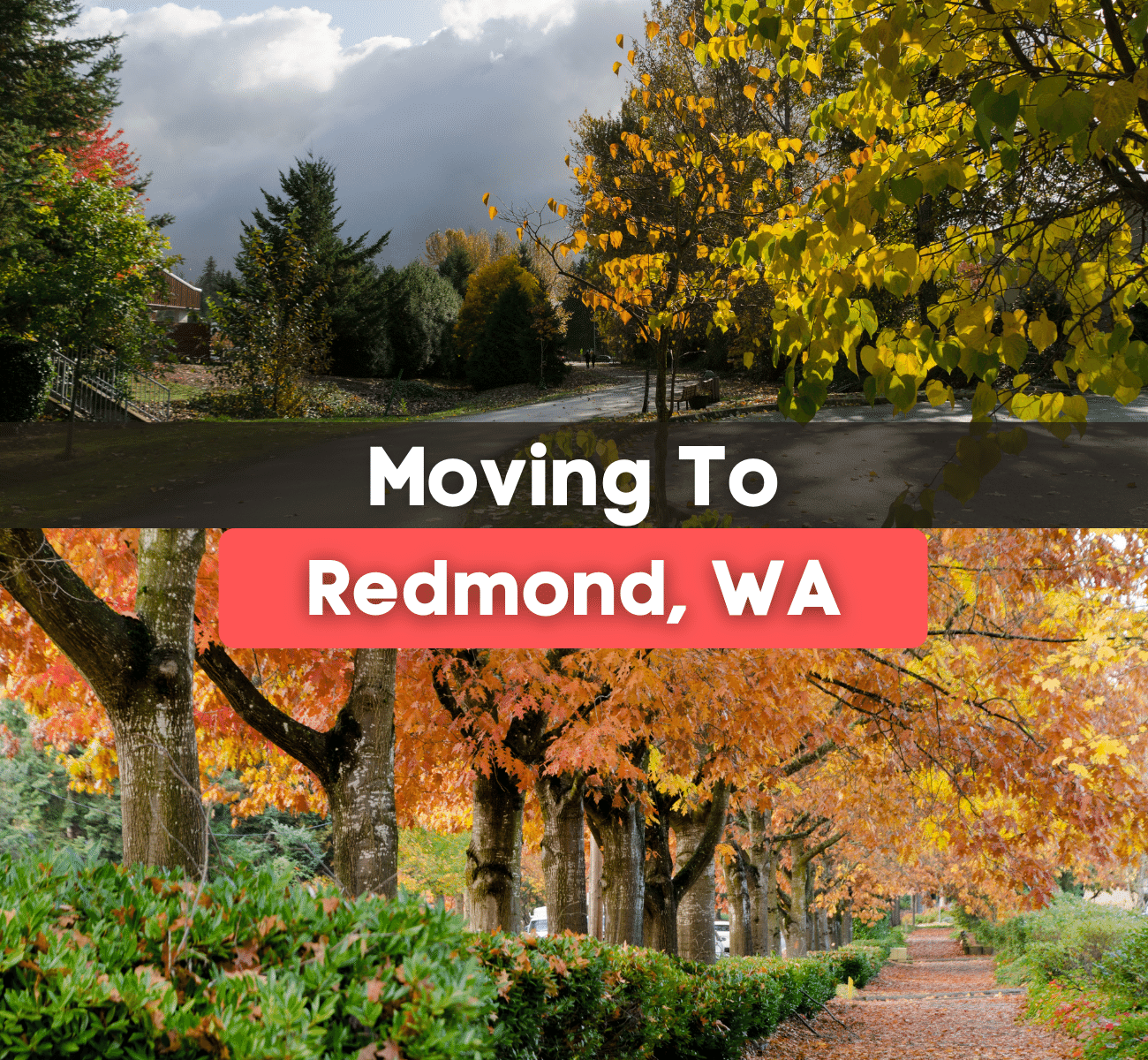 Here are the seven things to know about life in Redmond!
Cost of Living
The cost of living is one of the most critical factors when relocating to a new city since the cost of living is the amount an individual needs to cover basic expenses such as food, housing, taxes, and healthcare. Slightly cheaper than living in Seattle but still considered to have a high cost of living, Redmond has a cost of living that is 52% higher than the national average.
Housing expenses in Redmond are 101% higher than the national average, transportation expenses are 35% higher than the national average, and utility expenses are 8% higher than the national average. The median household income for an individual living in Redmond is $79,890, and the median household income is $132,188. To live comfortably in Redmond, a good salary is over $81,000.
Though Washington state does not have a personal or corporate income tax that helps high-income earners save more money, Washington sales taxes are extremely high at 9.29%, the fourth highest in the nation.
| | |
| --- | --- |
| Cost of Living Item | Price |
| Median Home Price | $798,881 |
| Median Rent | $2,440 a month |
| Doctor's Visit | $144.04 |
| Veterinarian Visit | $71.30 |
| Energy Bill | $184.44 a month |
| Gallon of Milk | $2.88 |
| Loaf of Bread | $4.50 |
| Bunch of Bananas | $4.36 |
Data sourced from Payscale.
Job Market and Economy
Best known as the home of Mircosoft and Nintendo of America, Redmond is the location of many businesses, from small start-ups to large corporations. As a center of technology, aerospace, and biomedical companies, Redmond is often referred to as the "Tech Capital" of Washington state since numerous software, and high-tech companies operate out of Redmond, including Accenture, Aerojet, and Honeywell International Inc.
With an unemployment rate of 2.30%, which is lower than the national average unemployment rate of 3.55%, Redmond has seen a job market increase by 2.6% over the last year. Over the next ten years, future job growth in Redmond is predicted to be 44.2%, higher than the national average of 33.5%.
The median household income in Redmond is $99,586 a year, and the average income of a Redmond resident is $50,787 a year. Some of the best companies to work for in Redmond include Facebook, Lake Washington School District, Pactera Technologies Inc, Eurest Dining Systems, and MSN.
Climate
With a climate classified as warm and temperate, the summers in Redmond are short, warm, and partly cloudy, while the winters are very cold, wet, and overcast. Temperatures generally range between 37 degrees Fahrenheit and 78 degrees Fahrenheit over a year. Temperatures rarely rise above 88 degrees Fahrenheit and rarely dip below 26 degrees Fahrenheit throughout the year. The most comfortable months in Redmond are July, August, and September, when the temperatures are the most pleasant.
The warm season lasts from June to September, with an average daily high temperature above 72 degrees Fahrenheit. August is the hottest month of the year, with an average high of 77 degrees Fahrenheit and a low of 58 degrees Fahrenheit. Meanwhile, the cold season lasts from November to March, with an average daily high temperature below 52 degrees Fahrenheit. December is the coldest month of the year, with an average high temperature of 46 degrees Fahrenheit and an average low of 37 degrees Fahrenheit.
On average, Redmond receives 41 inches of rain annually, with 7.1% more rainy days than Seattle. Redmond only has 155 sunny days per year, while the United States average is 205 sunny days. Current residents and individuals considering moving to Redmond should always have an umbrella and raincoat.
Receiving an average of four inches of snow per year, the snowy period in Redmond lasts from 1.6 months, from December to January. The most snowfall in Redmond generally occurs in January.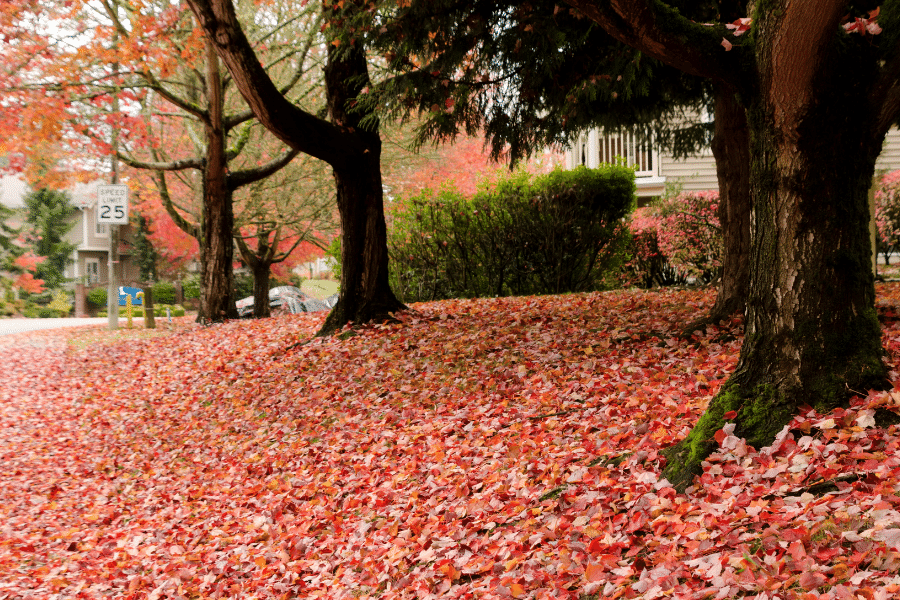 Crime Rate
Unfortunately, Redmond is not one of the safest places to live in the country. With a crime rate of one in 40, Redmond has a crime rate higher than 68% of other cities in Washington state. The crime rate in Redmond is 4% higher than the national average. On the plus side, violent crimes are 74% lower in Redmond than the national average, and crime in Redmond has decreased by 11% over the past few years. Make sure to refer to our Living Alone: Home Safety Checklist for tips on how to stay safe.
Outdoor Recreation
Offering beautiful views and some of the best outdoor recreation opportunities in the state, Redmond is a lovely place to live for nature lovers and explorers. Known for its extensive park and trail system throughout the city and King County, there are 47 parks in Redmond with 1,351 acres of land and up to 59 miles of public walking trails that residents can take advantage of. Great for all ages, interests, and abilities, Redmond residents can spend time outdoors hiking, biking, horseback riding, swimming, kayaking, paddle boarding, and playing recreational sports.
For those interested in recreational activities and classes throughout the year, indoor and outdoor opportunities are offered throughout the city's parks and community facilities. Classes include tennis, yoga, cycling, Tai Chi, and horseback riding. For more information about signing up for Redmond recreation activities, visit the Redmond Parks and Recreation website.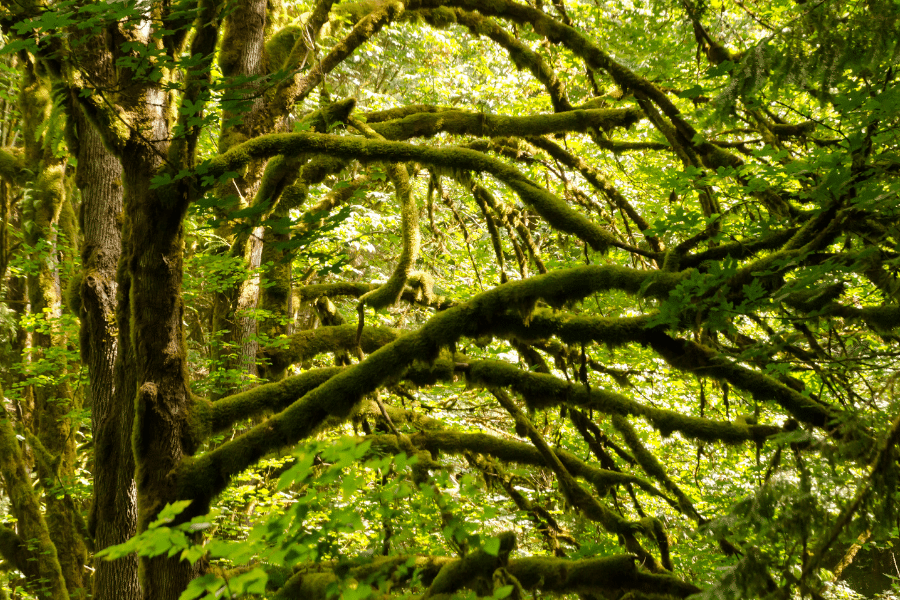 Visit these favorite local parks and natural areas in Redmond, WA:
Dining
There is no better place to discover great food than in Redmond, Washington. Redmond is home to various highly-rated restaurants serving multiple cuisines, from five-star dining establishments to family-owned local eateries. Known for its bold flavors and ethnic influences due to the city's diverse culture, most restaurants in Redmond focus on using local, fresh ingredients to create mouthwatering dishes that satisfy any craving.
Whether you are in the mood for a gourmet meal or homemade comfort food, Redmond is home to some of the best dining experiences in all of Washington state. Since Redmond is located near the coast and only 15 miles east of Seattle, the city is also known to specialize in fresh-caught seafood.
Dine at these top-rated restaurants in Redmond, WA:
Events
One of the best ways to get to know Redmond is to participate in its many community events held throughout the year. Offering two signature events each year, including Derby Days and Redmond Lights, free and open to the public, there is always something fun to do with the whole family without having to venture far from home. The fun never ends in Redmond, from live music events to holiday celebrations.
For more information about upcoming events and how to host your own event in one of the city's public spaces, visit the Redmond events website.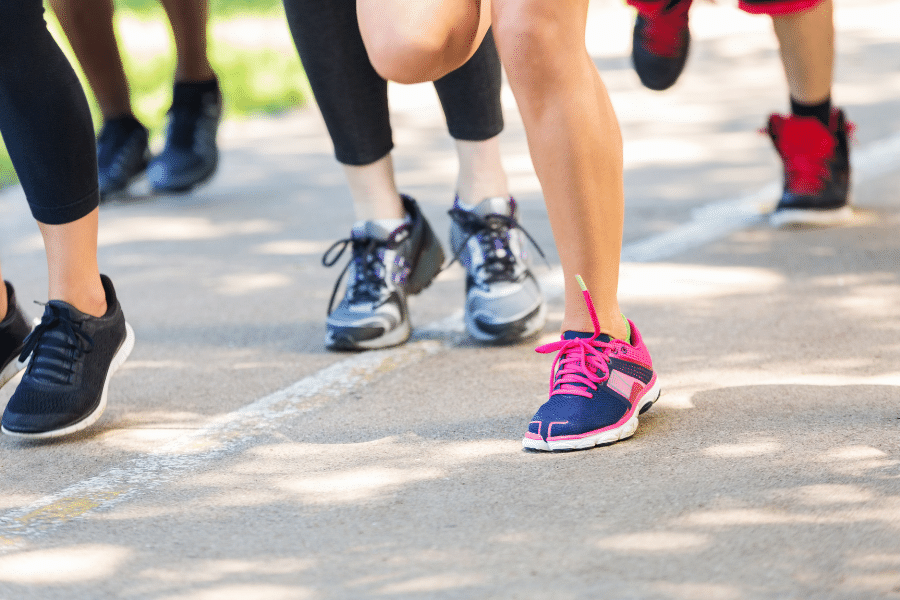 Attend these unique and fun events in Redmond, WA:
Pros and Cons of Moving to Redmond
Pros:
Located close to Seattle
No state income tax
Low crime rate
Top-rated education
Low poverty rate
Thriving job market
Mild temperatures
Delicious restaurants
Community events
Suburban way of life
Beautiful natural areas and outdoor recreation
Cons:
High cost of living
Lack of nightlife
Expensive housing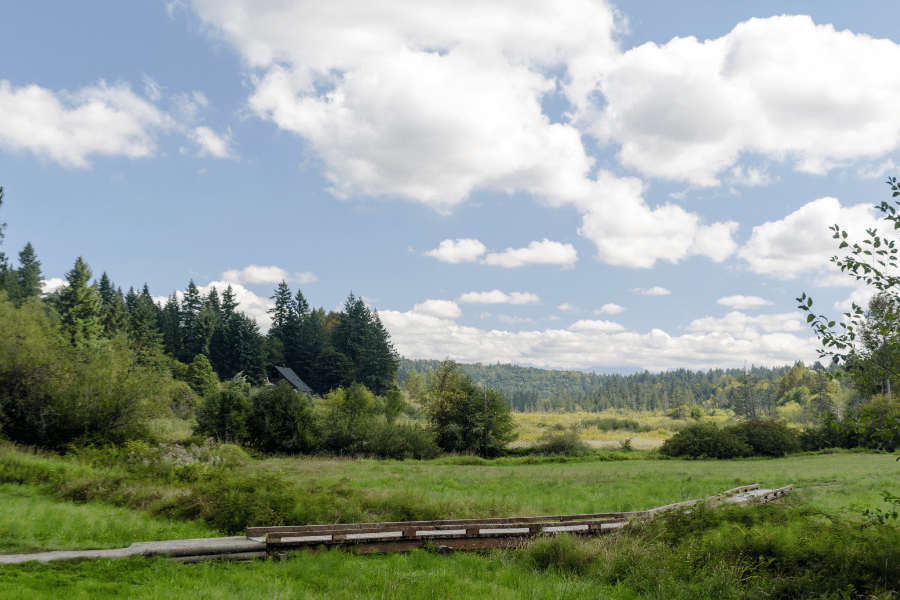 Are you ready to move to Redmond, WA?
Whether you are moving to Redmond for work or simply for a change in scenery, there is no denying that Redmond is a wonderful place to live in Washington state. Full of beautiful parks, delicious restaurants, and community events, there is always something to do in Redmond, no matter your age or interest.
Due to its proximity to Seattle, many families and individuals choose to move here for its quiet suburban living and high safety rating. Offering many opportunities to walk and bike throughout town, Redmond is truly an outdoor lover paradise outside a large city center.
If you or anyone you may know is interested in homes for sale in Redmond, make sure to contact us here at UpHomes to get in touch with one of our knowledgeable and friendly Real Estate Specialists. No matter your price point, location, or property type preferences, we are here to help you through every step of the home-buying process.
Search single-family homes for sale in Redmond and luxury homes for sale in Redmond today!
#blog-moving-washington-cta#

Find your new home
Search real estate and homes for sale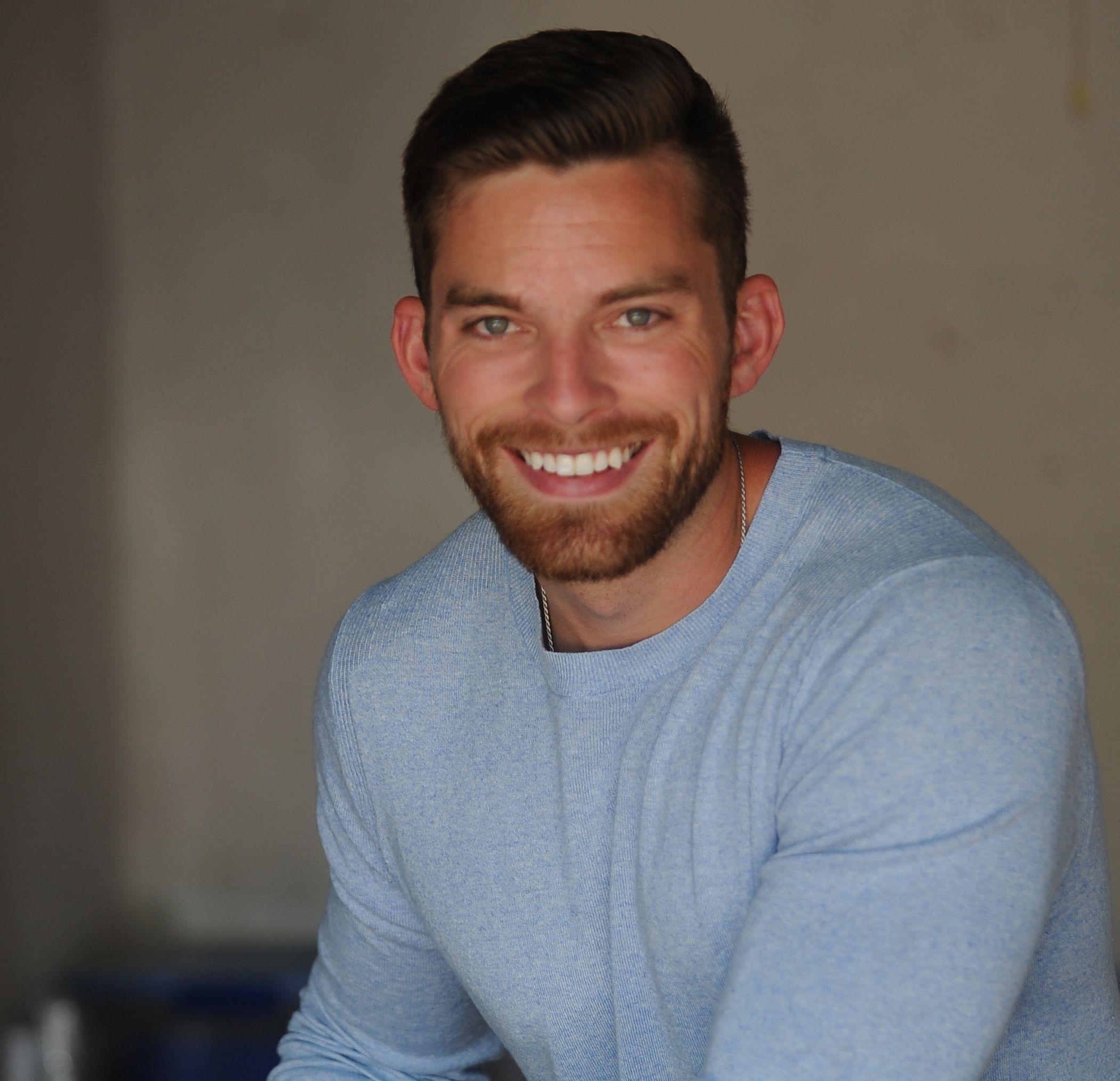 Ryan Fitzgerald
Hi there! My name is Ryan Fitzgerald, and I am a REALTOR®. My goal is to help you learn more about real estate through our Real Estate Blog! Hopefully, you enjoyed the above blog post and it found a way to provide help or value to you. When you're ready to buy or sell a home of your own let us know here. Please feel free to join the conversation by dropping us a comment below.