5 Best Places to Live in Washington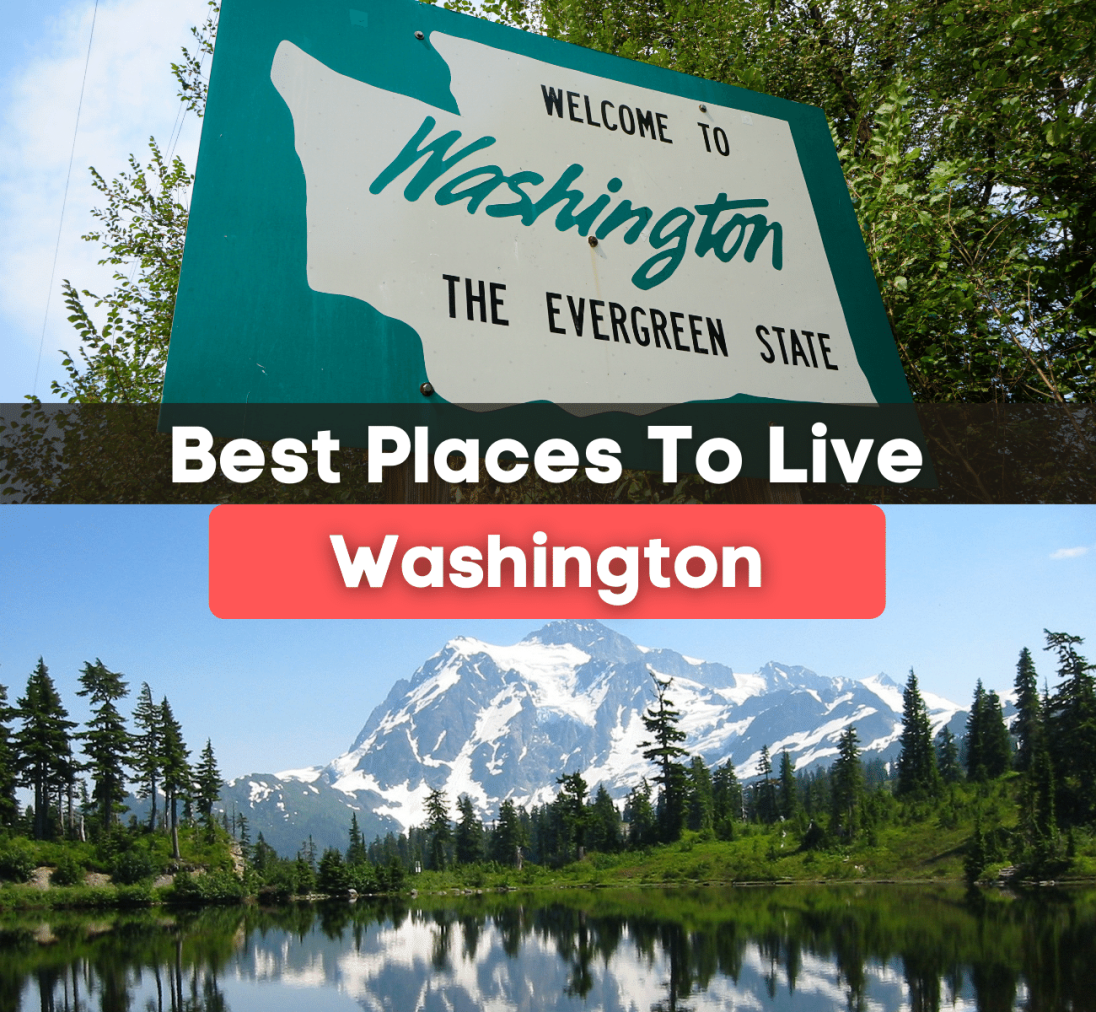 Best Places to Live in Washington
Are you searching for the best places to live in Washington? Check out these five great cities in Washington!
Home to many big-name companies and popular businesses such as Microsoft, Starbucks, Amazon, and Boeing, Washington state is an excellent place to live for families and young professionals looking for new opportunities. Located in the Pacific Northwest region of the United States, Washington has become an increasingly sought-after spot to live since it has no state income tax, moderate temperatures year-round, majestic outdoor spaces, and a strong economy.
If you are moving to Washington and are wondering where in Washington state you should move to, then you are definitely in the right place. Whether you are looking for the most affordable place to live, the safest place to live, or the place with the best weather year-round, Washington is home to several beautiful cities that will meet all of your expectations.
Since finding the city of your dreams can be challenging, we have put together this list of the five best cities in Washington to help make your move and home search a little easier. No matter your lifestyle or where you are moving from, Washington has plenty of fantastic places to live, with popular activities and favorite local attractions to explore. That said, read on to learn more about where you should move to in Washington state!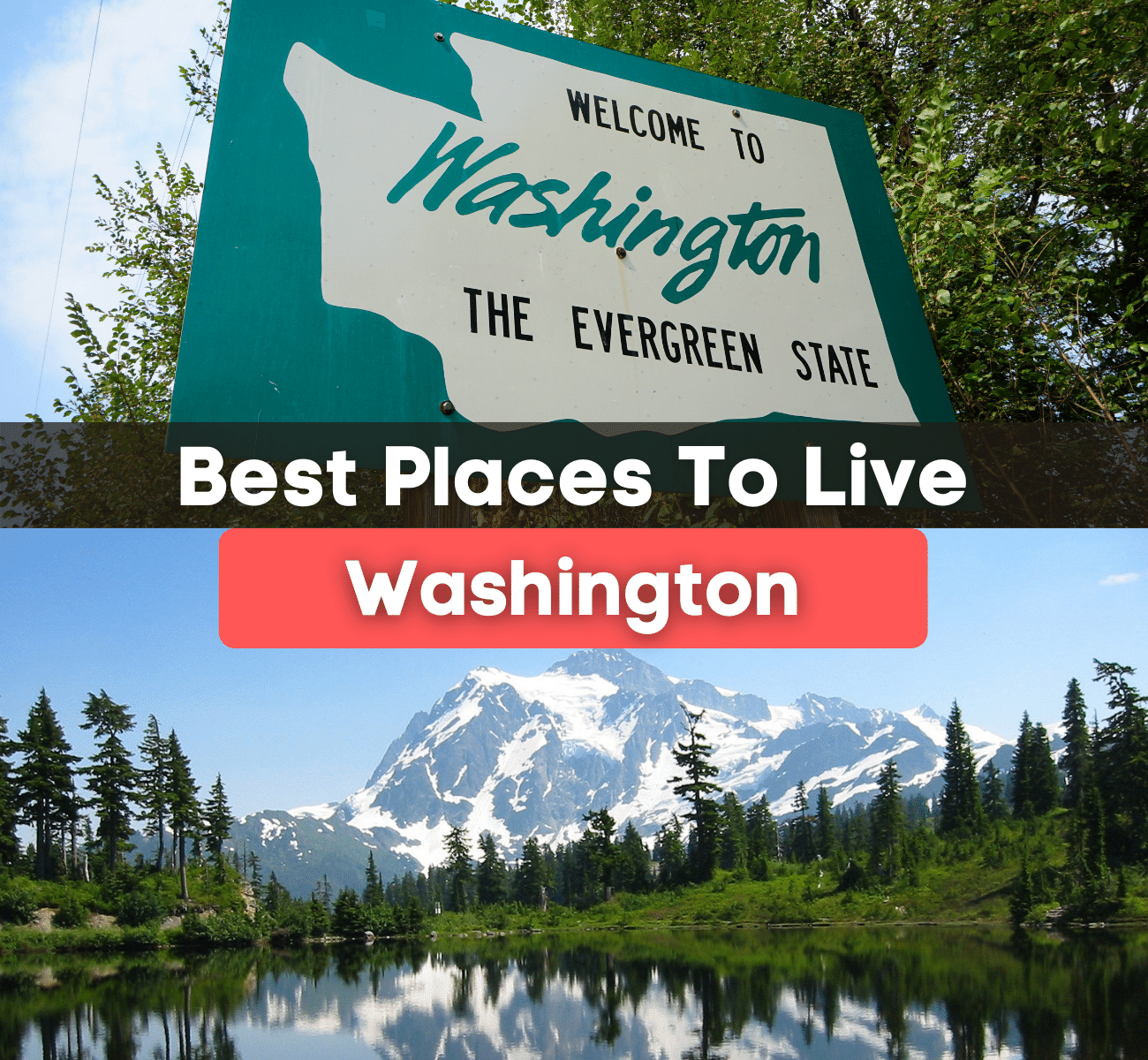 Here are the five best cities to live in Washington!
Seattle
The exciting city of Seattle is consistently ranked as one of the best places to live in the country for its strong economy centered around technology. Located on Puget Sound, Seattle is the largest city in Washington that is surrounded by water, picturesque mountains, and beautiful evergreen forests. As the home of large companies Microsoft and Amazon, headquartered here, Seattle is most famous for its grunge music scene, Starbucks coffee, Pike Place Market, and outdoor lifestyle.
Known for being environmentally friendly and paying its resident's above-average incomes, it is no wonder that Seattle is a sought-after place to live for young professionals, couples, and families. While its cost of living may be 109% higher than the national average, its fantastic career opportunities, especially in the tech industry, make Seattle a famous urban center in the Pacific Northwest. Providing its residents with a stunning coastal setting, a top-rated dining scene, thriving nightlife, and a diverse atmosphere, Seattle is an ideal location for anyone moving to Washington state.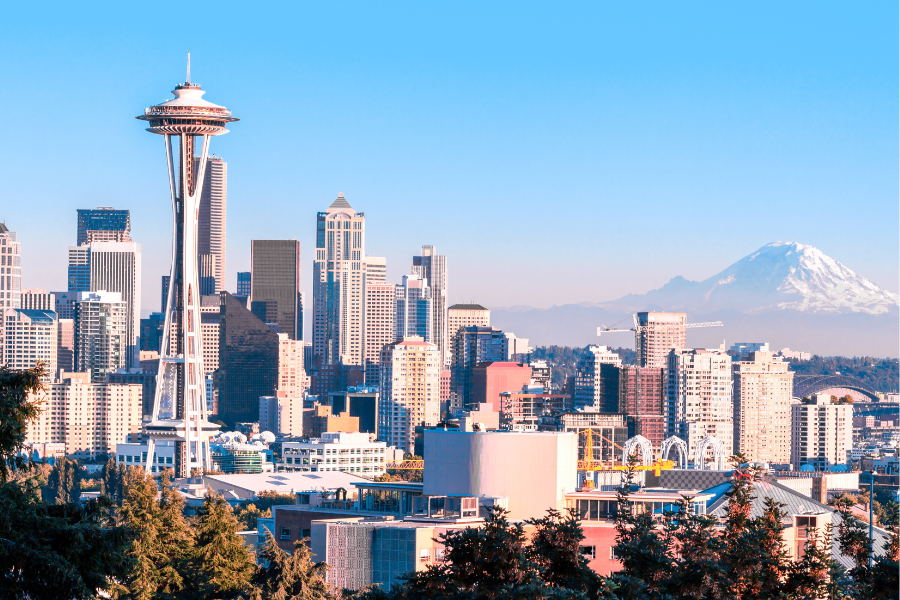 Local Favorites:
Spokane
Spokane is located in eastern Washington state and is known as the birthplace of Father's Day. Nicknamed "Lilac City" for its beautiful lilac bushes planted throughout the city, Spokane is an excellent place to live in Washington for its affordable cost of living, high-quality public school system, and vibrant arts and cultural scene. Some of the best things about Spokane include its many beautiful parks, exciting museums, waterfalls, and unique activities that are great for all ages. With a river running straight through the city's downtown district, this popular riverfront destination offers plenty of outdoor recreation and entertainment for everybody.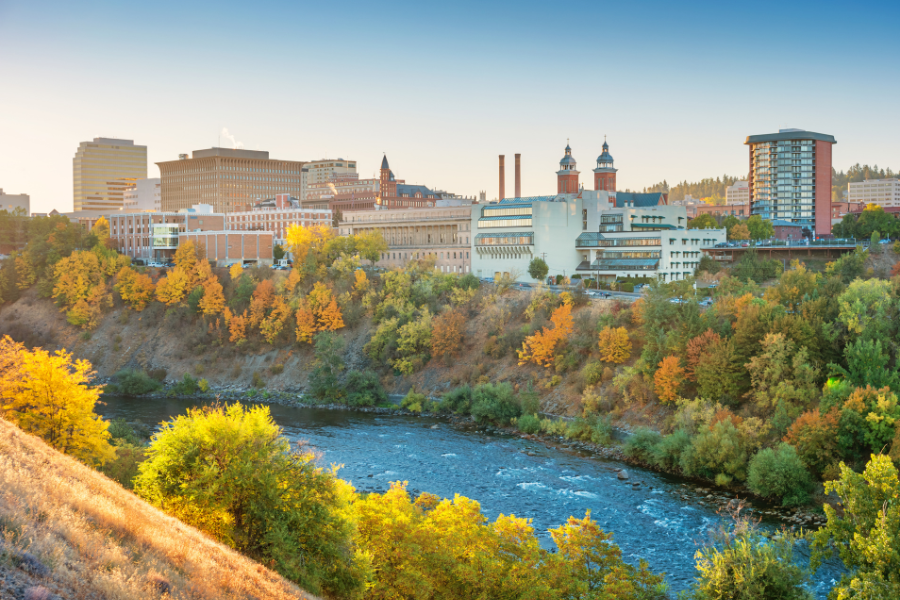 Local Favorites:
Olympia
Olympia is best known as the capital of Washington state and is celebrated as a cultural hub and a popular tourist destination. Located 60 miles south of Seattle and Bellevue, Olympia is found at the southern end of Puget Sound. While Olympia may be a smaller city in Washington, it is full of unique history and beauty. Definitely, worth the visit, there is no shortage of things to do here any time of the year, from its many fantastic museums to its outdoor attractions. Named after the Olympic Mountains that can be seen to the North on a clear day, Olympia is a beautiful city that offers its residents a comfortable place to live and retire.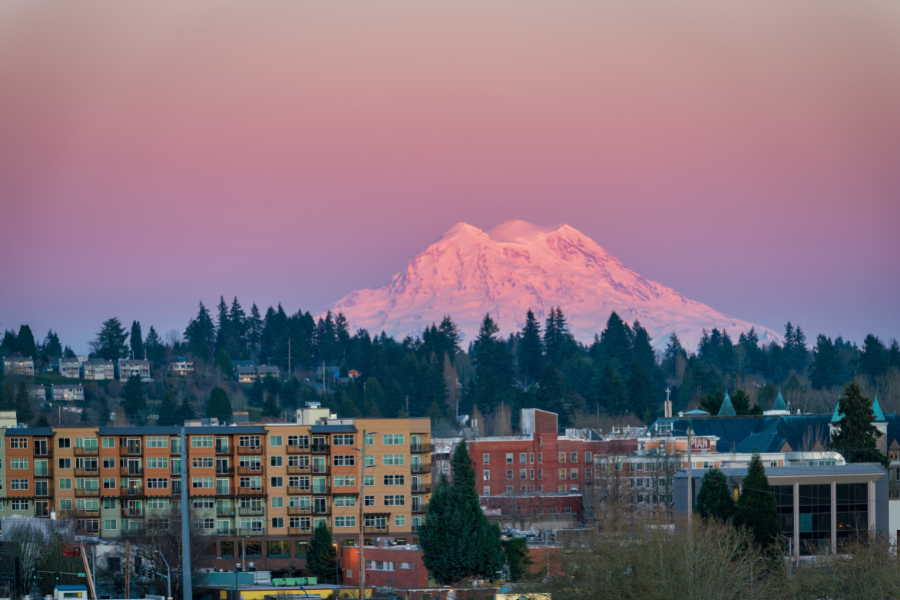 Local Favorites:
Tacoma
Tacoma is located 40 minutes south of Seattle on the banks of Puget Sound. Named an excellent place to live in Washington state for young professionals, families, and retirees, Tacoma offers its residents an affordable lifestyle in a bustling area of the Pacific Northwest. Also, a great place to live for students pursuing college degrees; there are a total of 13 colleges in the area, including six private colleges and universities, six public colleges and universities, and one community college. Considered to be similar to Seattle in many ways, Tacoma's live music scene and beautiful natural areas set the two cities apart. With more than 200,000 people, Tacoma is a growing urban area in west-central Washington, full of culture and creativity.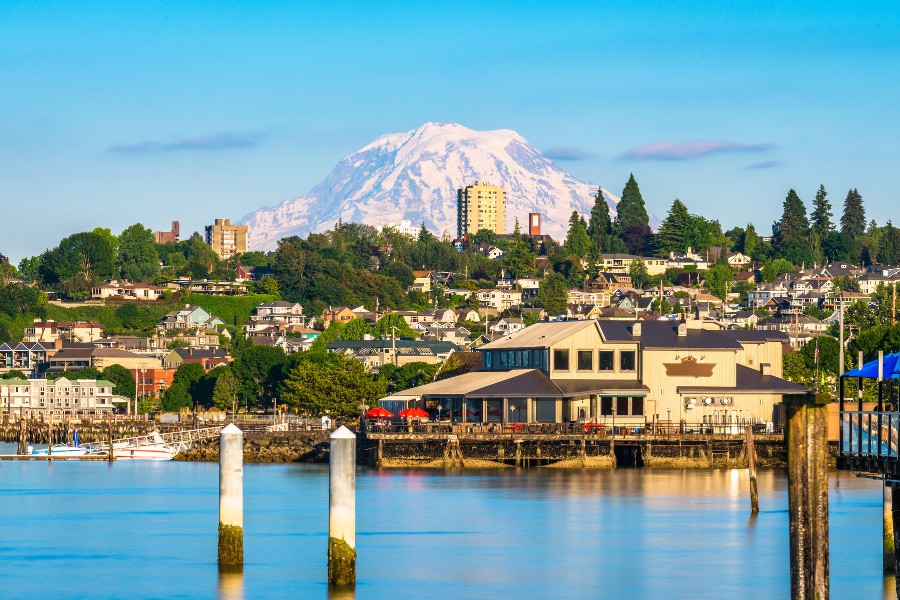 Local Favorites:
Ocean Shores
Ocean Shores is the perfect destination for people looking for laid-back, coastal living. This small coastal city in Washington state is located two and a half hours from Seattle, two hours from Tacoma, and one and a half hours from Olympia. Providing fun for the whole family, Ocean Shores is best known for its long Pacific beach and network of lakes and waterways that are fun to explore. Offering its residents a sparse suburban feel where most residents own their homes, Ocean Shores is home to many delicious restaurants, trendy coffee shops, lively bars, and picturesque parks. With a population of over 6,000 people, Ocean Shores may be on the smaller side, but it has been ranked as the fourth-best place to retire in Washington for its low crime rate, a strong sense of community, clean atmosphere, quiet streets, and coastal charm.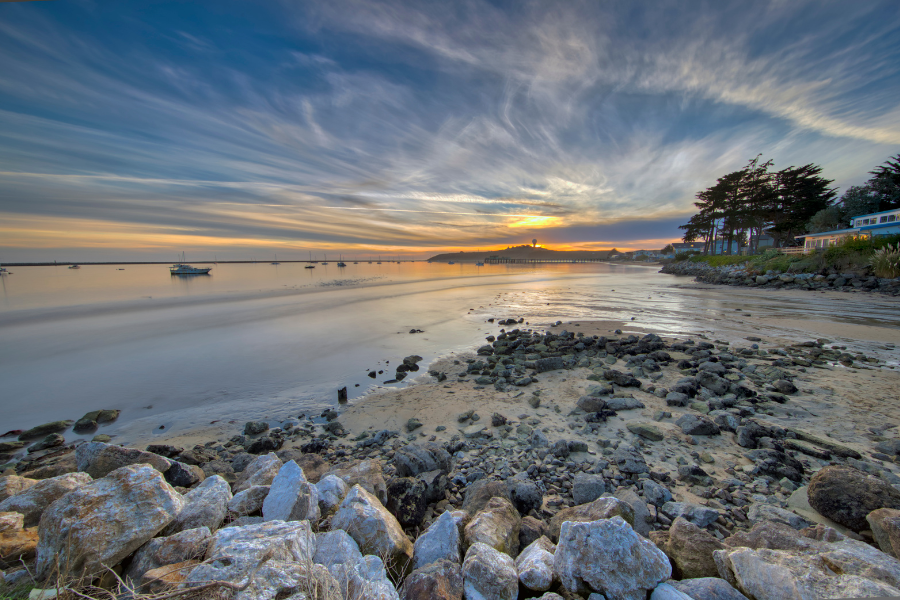 Local Favorites:
Best Places to Live in Washington - Final Thoughts
From the lively city of Seattle to the coastal town of Ocean Shores, there are tons of excellent cities and towns to live in across the state of Washington. No matter what property type you are searching for, our team of knowledgeable and friendly Realty Specialists is here to help you along your home-buying journey once you decide to move to the Pacific Northwest. Once you have decided on a budget and a city, contact us to kick-start your home search in Washington. We are always here to help and are ready to answer any questions about the home-buying process.

Find your new home
Search real estate and homes for sale