5 Things to Know BEFORE Moving to Queens, NY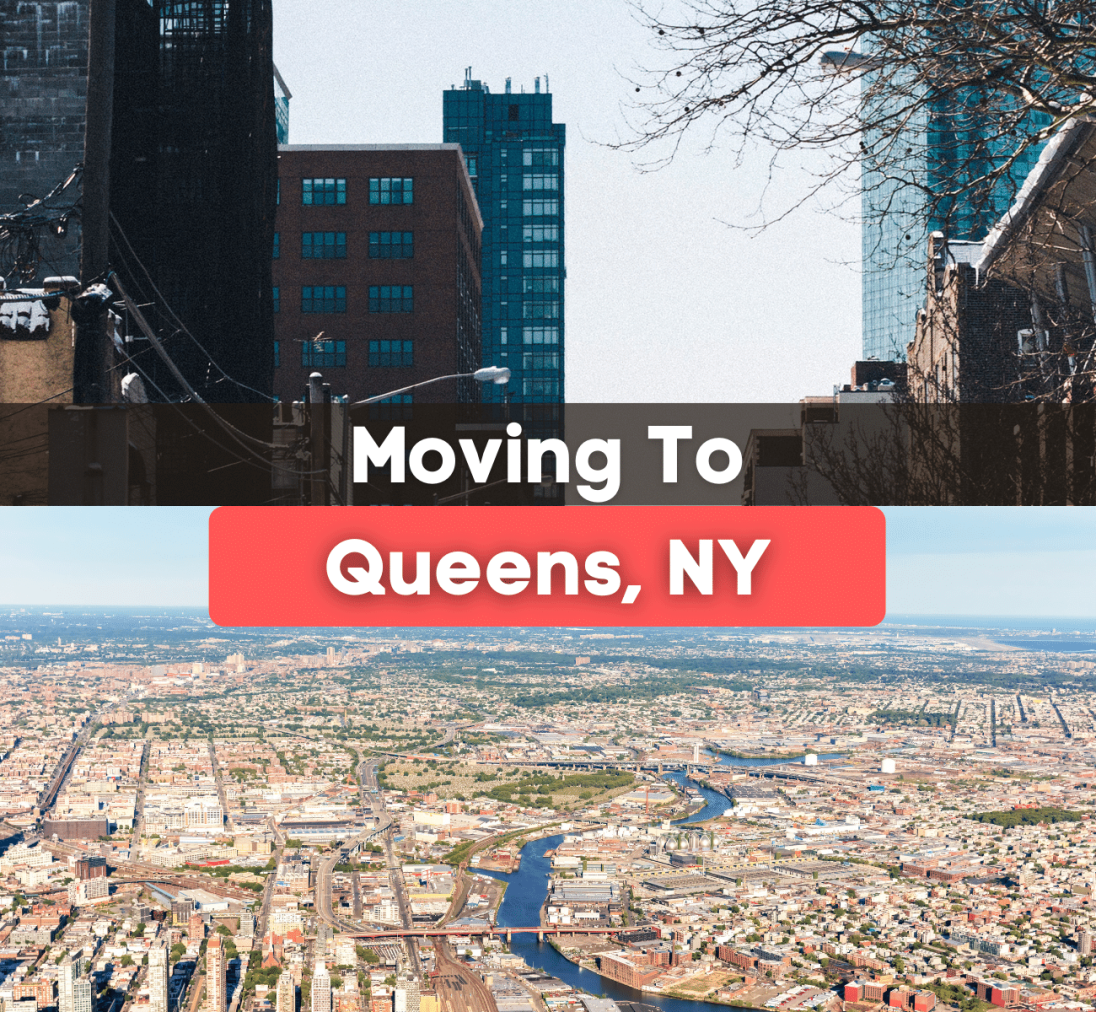 Living in Queens, NY
Are you moving to Queens, NY? Make sure you know these five things about living in Queens!
Queens is a fantastic place to live in New York. Home to two out of three major airports in the New York City area, the beloved Mets baseball team, and the US Open tennis tournament, this borough is a great place to live. If you want a more family atmosphere with quiet neighborhoods and more relaxing bars and restaurants instead of the "sleepless city" keeping you up 24/7, this is your location.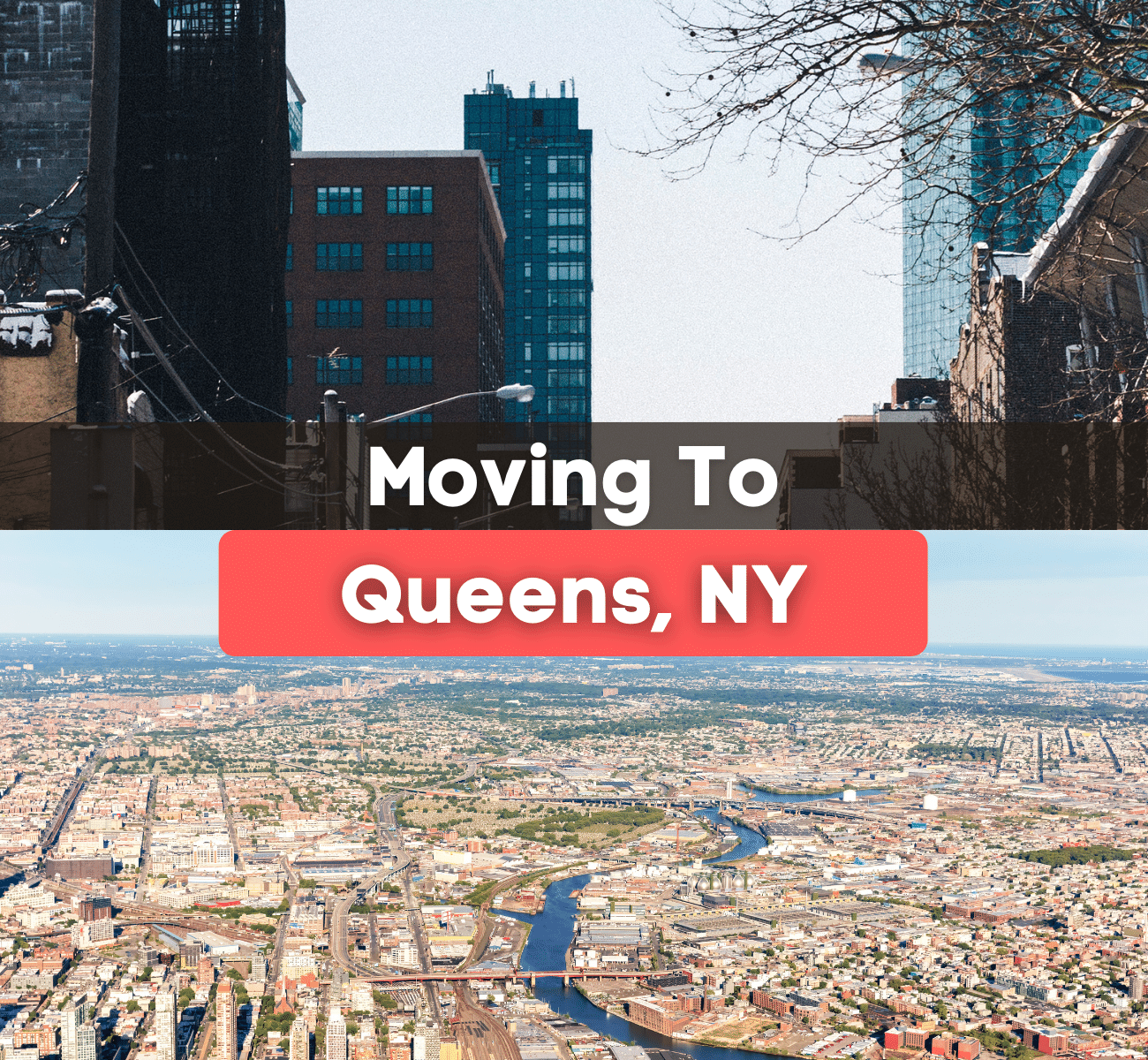 With 2.271 million people living here with no significant ethnic group holding 50% majority in the population, Queens is considered one of the most diverse places in the world. Located on Long Island across the East River from Manhattan and northeast of Brooklyn, this New York City borough is a great quiet getaway from the Manhattan lifestyle while still only being a train ride away. While Queens is still a commuter area for many young professionals looking for a cheaper option, it is an excellent area for families with one of the lowest crime rates of all the boroughs and many family-friendly things to do and see. If you are moving to New York, consider moving to Queens. Read on to learn the five things you should know BEFORE moving to Queens, NY.
Here are the things you should know about life in Queens, NY!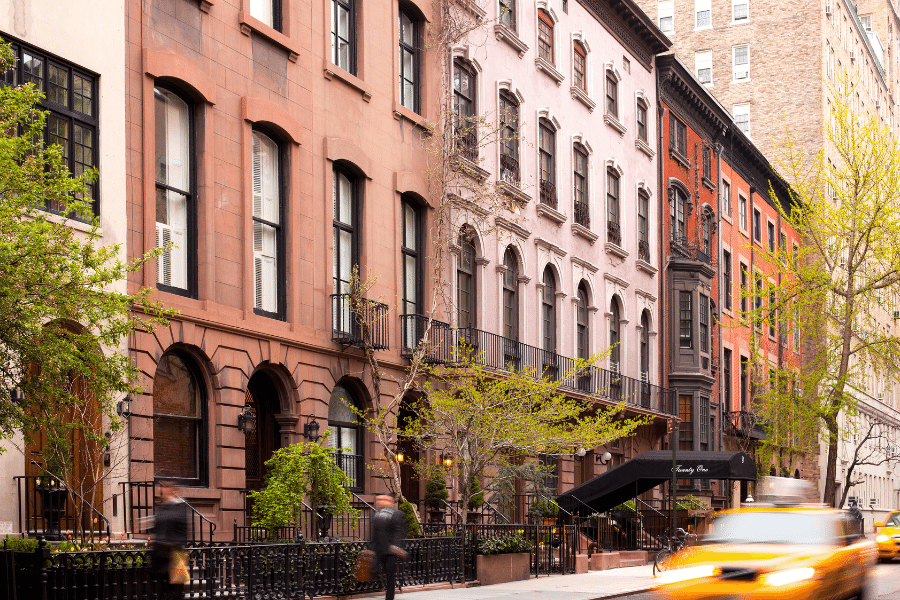 The Cost of Living is 3% Lower Than the State's Average
Everyone knows that living in New York is expensive, but Queens is considered a relatively affordable borough, with the cost of living 3% lower than the state average. But, remember that it doesn't necessarily mean it will be cheap. The cost of living is still 48% higher than the national average but close to Manhattan and a very safe option for individuals who might need to commute to the city but want to raise a family. In Queens, the median household income is around $77,255 and ranges depending on which area, with the neighborhoods closer to Manhattan being more expensive.
Need to commute to Manhattan every day? Astoria, the closest neighborhood to the city in Queens, will be your best option. With only a 30-40 minute commute, excellent low-rise residences, Greek taverns, and cafes lining the streets, it is a peaceful place to live. Renters' median income to live in Astoria will be the highest in Queens, ranging from $87,600 to $102,600.
If commuting to the city isn't your top priority and saving money is, Briarwood will be a fantastic option. With the median income of this neighborhood being $50,157 and having a dense urban feel with many bars, restaurants, cafes, and parks, it could be your family's new spot. No matter what you are looking for, one of Queens 91 safe and affordable neighborhoods is bound to fit your needs.
Check out this list of top neighborhoods in Queens, NY!
Queens is a Great Place To Raise a Family
Queens is the best borough in New York City to raise a family. With many green spaces, excellent food, family-friendly activities, good school districts, less expensive housing, and one of the safest boroughs, it is a family destination. Living in Queens gives you the ease of mind that your kids will be safe but also have an excellent education and diverse upbringing due to exposure to many different ethnic foods and individuals around them.
Raising a family in a city environment can be stressful, with many tourists, crime, and an overall lack of quality of life. But Queens allows you to be near all the fun extensive city activities while knowing your kids will be safe and have a good upbringing in the location you live. Since the New York City public school system is ranked 24th in the United States, Queens public schools are known for their safety, academic performance, diversity in the classroom, and quality teachers due to competitive pay and benefits for the state.
Astoria has the best school district in Queens based on academic performance and equity if you want top-rated public school education for your children. But, overall, Queen's schooling is considered very high-quality and offers many specialty schools, depending upon your children's needs and interests.
Looking for a place to keep your energetic and creative kids entertained? Queens is known for its family-friendly activities and attractions; from taking a stroll in Gantry state park to cheering on the New York Mets at their home field, there is something for everyone.
Unlike its neighboring boroughs, Queen's nightlife is also more attractive for the family lifestyle. Instead of nightclubs, there are chill bars to relax at, and Broadway is turned into watching movies at a local theatre. Queens still has its fair share of classy cocktail lounges and vibrant clubs if you are looking for that atmosphere, but Astoria will be your best bet for that type of vibe. Read below to see where you want to visit first in Queens!
Local Favorites: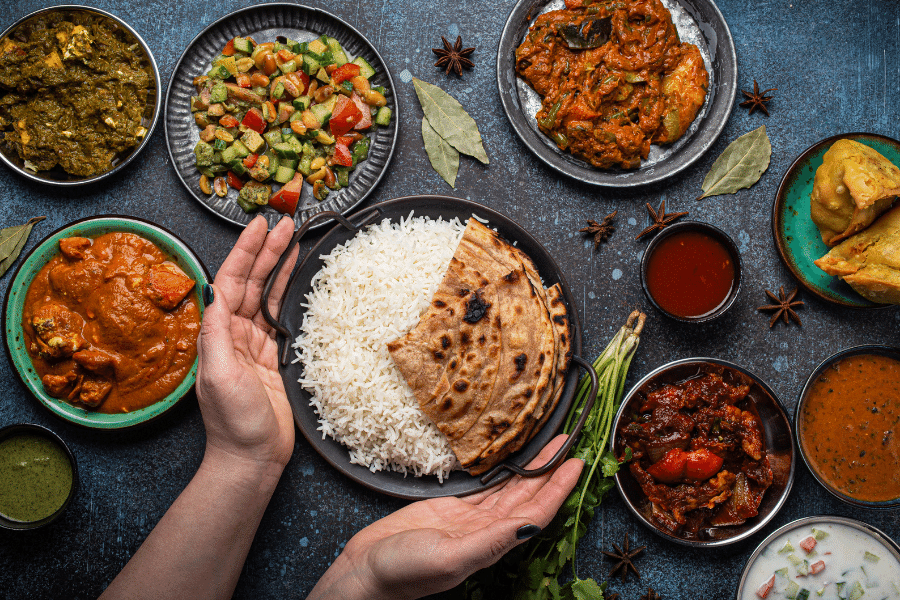 Queens is the Place To Go For Ethnic Foods
The king of Queens....is ethnic foods! This area is full of different types of food to try and fall in love with from all over the world. Walking around the streets of Queens, you have a world of options. From Korean to Mexican to Chinese to Greek to Indian to Jamaican, you will never run out of new things to try and enjoy. Instead of eating around the world in Walt Disney Epcot, you can choose one ethnic food to try a night here at about half the cost and a more authentic experience.
Check out this list of local favorites for something new to try for the whole family!
Local Favorites:

Getting Around is Easy
Queens is a very accessible borough with lots of different public transportation options. On almost any street, you can find access to a bus, subway, taxi, or parking spaces/garages for your car. Unlike other New York City boroughs, half of Queens households have their own vehicle. But, even though many more people own their own personal cars, most still choose to ride public transportation for their everyday commute.
Of the 3.8 million workers, only 27 percent use a car, truck, or van to get to their jobs. In Queens alone, there are 81 subway lines and many local bus routes to get you anywhere you need. If you are commuting to Manhattan and want a beautiful scenic route, there is also the Roosevelt Island Tram. This unique aerial tramway carries you in a car over the East River, the ride time spanning about 3-5 minutes long. This is a fun way to get into the city while enjoying spectacular views. To see what subway line runs to your future neighborhood in Queens, look at the chart below.
| | |
| --- | --- |
| Neighborhood | Subway Line |
| Long Island City | 7, 7x, E, G |
| Astoria | N |
| Forest Hills | E, FX, R |
| Sunnyside | E |
| Bayside | Port Washington Branch |
| Ridgewood | M |
| Flushing | 7 |
| Jamaican Estates | E |
| Kew Gardens | J |
Queens is a Hub for Job Opportunities
Queens is a hub for jobs in the food & retail industry, entertainment, manufacturing, healthcare, and transportation. No matter what position you are looking for, chances are there is something for you here. Also, with excellent transportation to different boroughs in New York City, you can easily commute to the best fit for you.
With two of the three major New York airports located in Queens, the transportation industry is one to look into if moving here. Many jobs are available at airports, often giving all employees great travel benefits. JetBlue, the seventh-largest airline in America, has its headquarters in Queens, often offering careers in airport operations and jobs for aspiring pilots.
The healthcare field in Queens is also constantly growing and looking for new employees. Mount Sinai Queens and New York-Presbyterian Queens are the two leading hospitals in Queens and are great options for aspiring physicians, nurses, and other healthcare professionals. Travel nurses are also one of the top-demand jobs in New York currently and an excellent opportunity for a young professional or individual looking for a higher salaried position.
New York City is also the location for anyone wanting to be in the food and entertainment industry. With restaurants and bars on every corner, you will never be short of opportunities as a server, host, manager, or bartender. Some locations require a bartending license to work as a bartender, but in the state of New York, it is not required.
Performers often flock to the big city to pursue their dreams but also need a lower rent to afford the entertainment lifestyle. Queens is an excellent location for aspiring dancers, singers, musicians, actors, and artists due to the lower rent and easy commute. There are also many local theatres and stages in Queens for entertainers to find jobs. Queens has it all, regardless of the industry you want to dive into.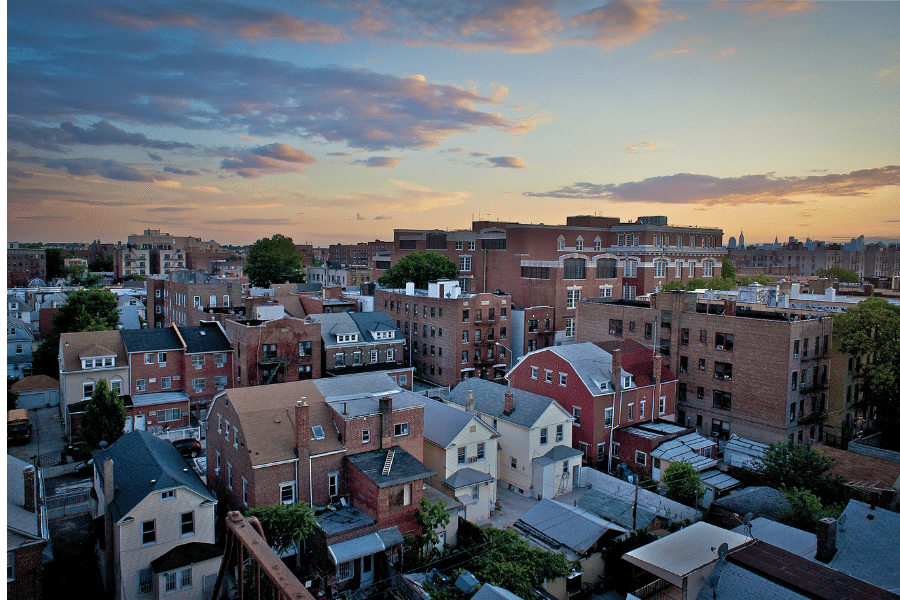 Pros and Cons of Living in Queen, NY
Pros:
One of the cheapest boroughs in New York City
The most diverse place in the world
Good Schools
Family-Friendly Activities
Close to two major airports
Cons:
The cost of living is still higher than in the rest of the United States
Not as many subway lines in certain areas
High sales tax
Moving to Queens, NY - Final Thoughts
Queens is an exciting place to live for many young professionals and families looking for a quiet getaway from Manhattan but still having access to anything you could ever want. With a lower cost of living, fun things to do, excellent education, fantastic ethnic food options, accessible transportation, and many job options, it's hard not to love this New York City borough.
If you or anyone else you may know is interested in homes for sale in Queens, make sure to contact us here to be connected with one of our friendly and knowledgeable Real Estate Specialists! Once you have decided on a budget, our team is here to help you kick-start your home-buying journey. We are always here to help and are ready to answer any questions you may have along the way!
Check out our other local guides! 

Find your new home
Search real estate and homes for sale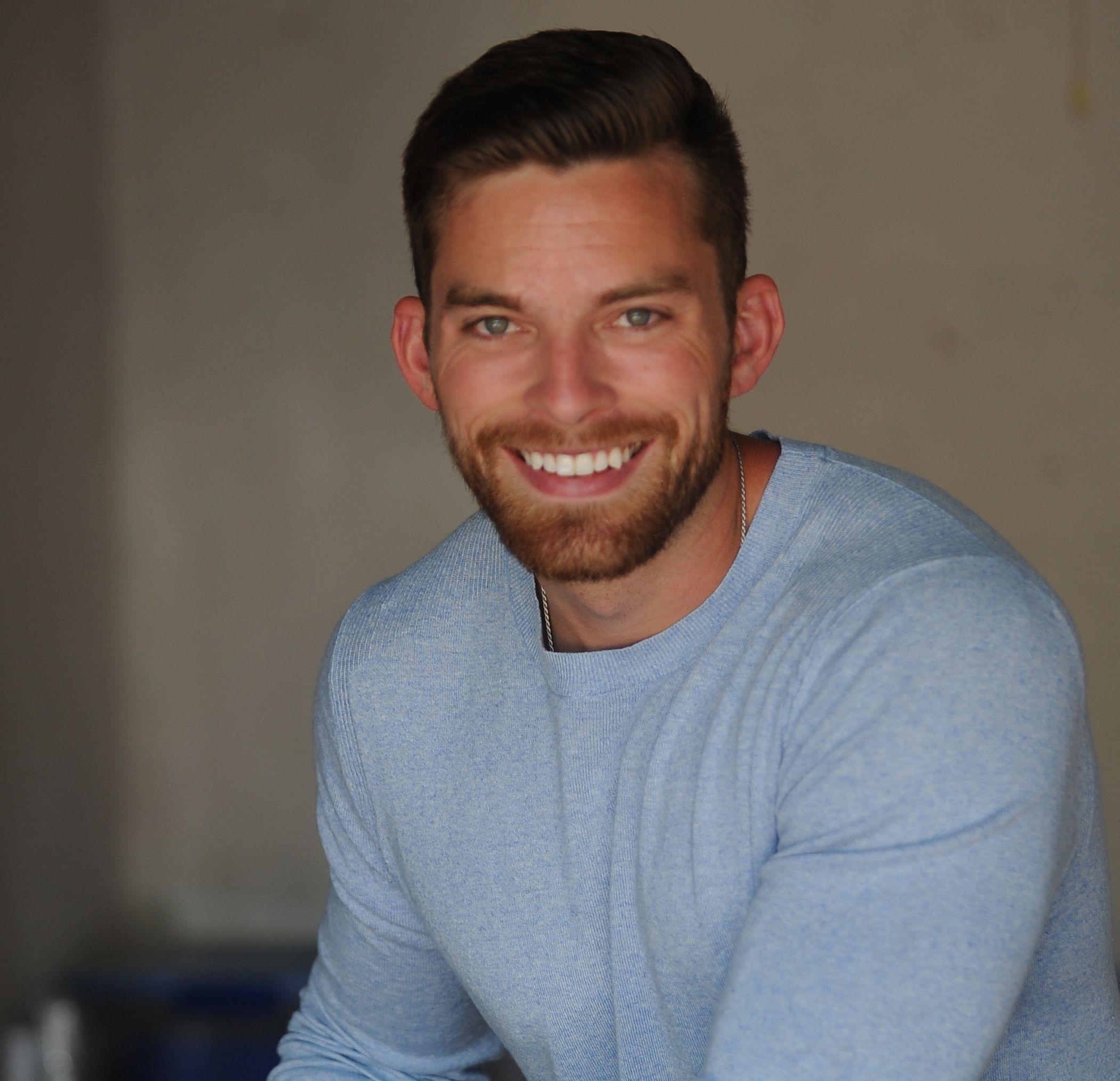 Ryan Fitzgerald
Hi there! My name is Ryan Fitzgerald, and I am a REALTOR®. My goal is to help you learn more about real estate through our Real Estate Blog! Hopefully, you enjoyed the above blog post and it found a way to provide help or value to you. When you're ready to buy or sell a home of your own let us know here. Please feel free to join the conversation by dropping us a comment below.