10 Things To Know Before Moving to Aspen, Colorado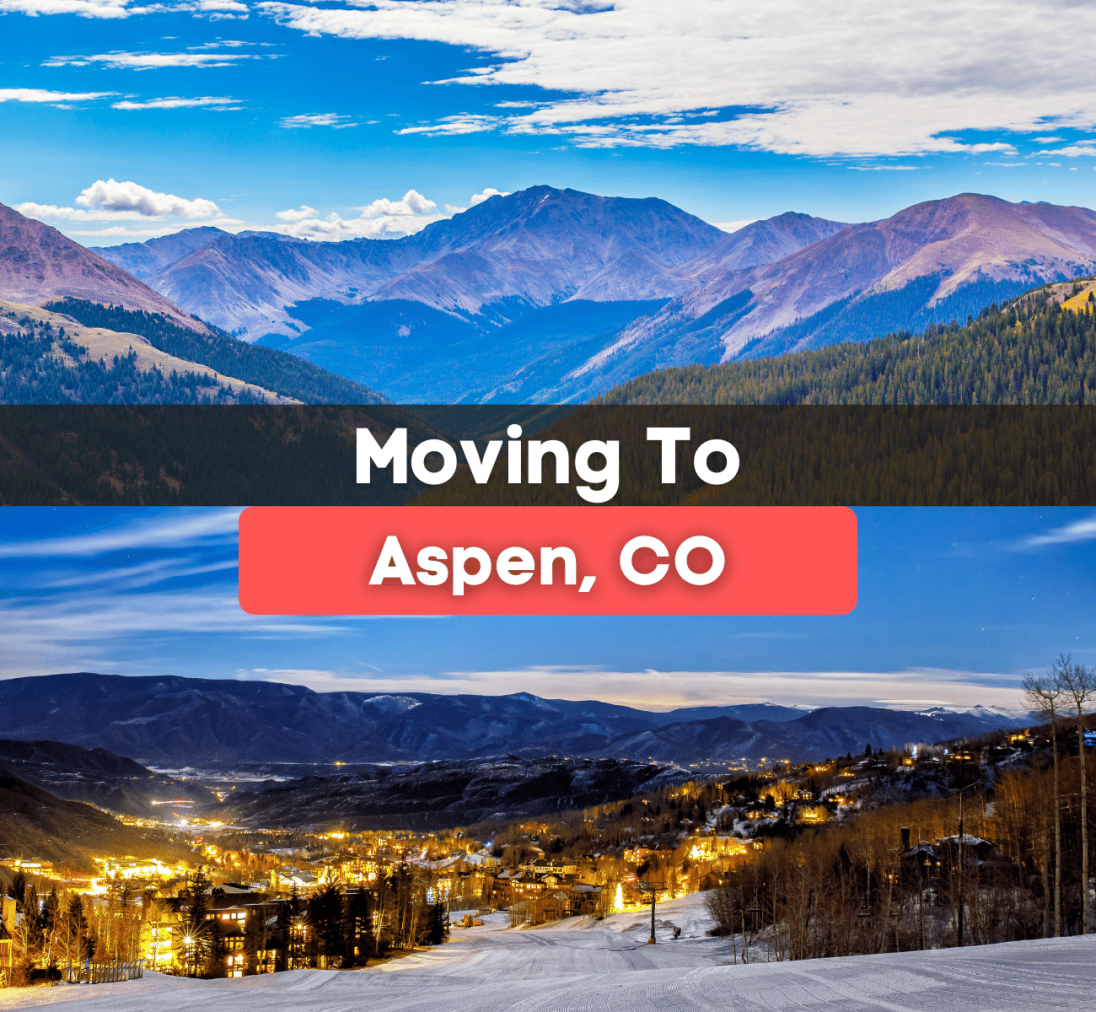 Living in Aspen
Moving to Aspen? Here is what it's like living in Aspen, CO!
Aspen, Colorado, located in Colorado's breathtaking Rocky Mountains, is one of the most charming ski resort towns in the United States. Aspen is a year-round, high-end destination but it's not only for celebrities. However, the town did inspire John Denver's 1972 world-famous folk hit "Rocky Mountain HIgh." It's a beautiful, glamorous place to live and it's sometimes known as the Beverly Hills in the mountains. The designer shopping and fine dining are unbeatable!
If you're considering Colorado for your next move, you've come to the right place. From the amazing landscapes to the lifestyle, Aspen is the full package! You'll be among the hundreds of people who come to Aspen every year to take advantage of the incredible skiing, delicious restaurants, and a good time. It's one of the best places for skiing and enjoying outdoor adventures. Aspen first saw its boom in the 1800s because of the discovery of a silver mine and it has now evolved into the go-to winter destination.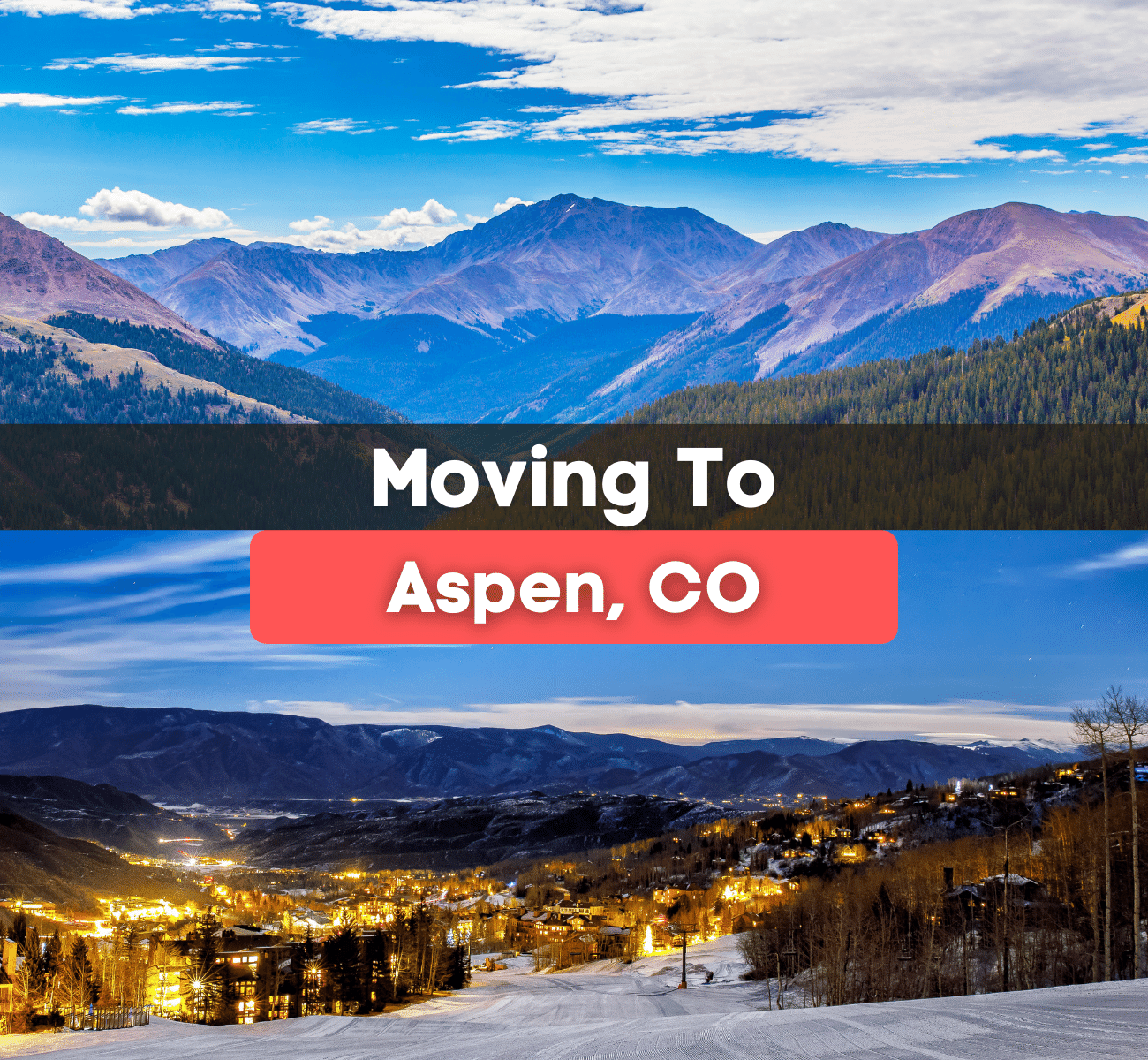 If you're still considering whether Aspen is the right place for you, we've created this guide to help you decide if it's a good fit. Read on to learn more about the 10 things you should know BEFORE moving to Aspen, Colorado. Also, feel free to check out our blog post on the 5 best neighborhoods in Aspen!
Top Destination for Skiing
There are four mountains in Aspen with more than 4,500 acres of terrain available for some of the best skiing and snowboarding in the world! There are 336 trails with 40 lifts to choose from. You can select from Snowmass, Aspen Mountain, Aspen Highlands, and Buttermilk. Aspen Mountain, known as Ajax, is where the experienced and intermediate skiers head because of its mostly black diamond slopes with a few blues thrown in.
Aspen Highlands is similar and those who want a challenge descend the Highland Bowl. Easier runs can be found in the town next door, at Snowmass Village. Beginner skiers can also get some of the best lessons in this city. Winter sports-lovers can enjoy hitting the slopes in Aspen from late November to early April in a city that gets 176 inches of snow a year on average. The thing that also makes Aspen such a perfect ski and snowboard destination is that it has some of the finest and most powdery snow of anywhere else in the world.
The Outdoor Adventures Don't Stop There
Once all of the snow is melted, Aspen doesn't turn into a ghost town. There are still a ton more adventures to be had! There's so much to do there, you won't ever get bored. It's also a great destination for hiking, biking, golfing, paddle boarding, horseback riding, and rafting. Head over to Carbondale, Basalt, and Glenwood Springs to raft the Roaring Fork River. Mountain bikers adventure over to Hunter Creek Valley. Check out the hike at Independence Pass or horseback ride through the scenic Maroon Bells. Lost Forest recreation area in Snowmass offers fishing ponds, a climbing wall, and alpine coasting. You can also enjoy free concert series and a dancing fountain in the Snowmass area. Several national forests surround Aspen as well so you can find awesome destinations for kayaking, fly-fishing, or technical climbing.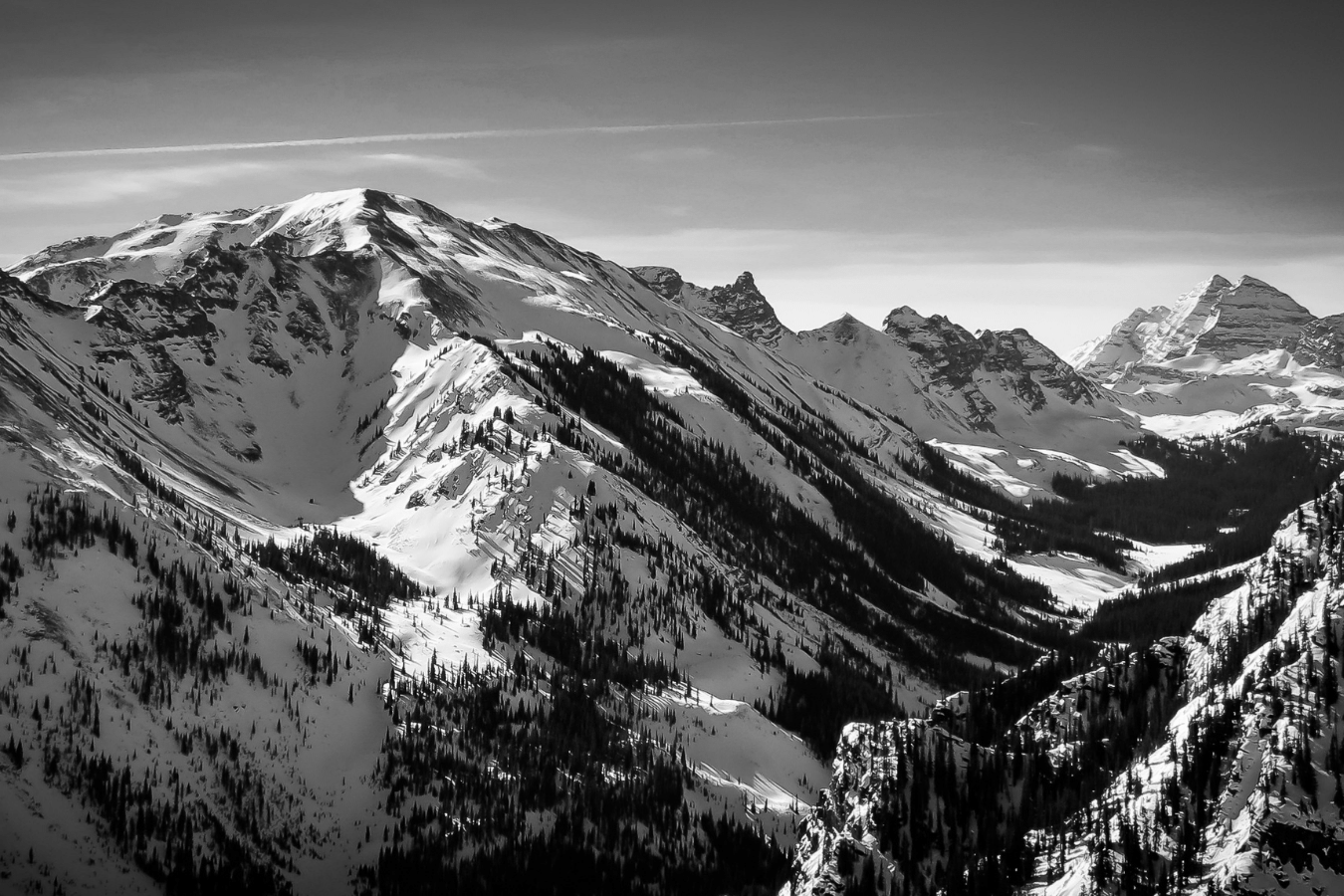 Expensive, But it's Not New York or California
Aspen is known for being expensive, and it is, but it's not on the same level as Manhattan, San Jose, or Los Angeles. The median household income is much higher than the U.S. average at around $73,330 and the median home price is $1.2 million. That number has shot up immensely in the last year due to home appreciation and demand for housing. The cost of living in Aspen ranks among the highest in the nation mainly due to the costs associated with skiing and the expensive restaurants. However, you'll pay less in Aspen than the national average for transportation, healthcare, and utilities.
Houses can be extremely expensive in Aspen because of their Victorian architecture. The original houses built in the city come from the Victorian era. The style is rare and the upkeep is expensive. Likewise, if you decide to build your own home in Aspen, it has to follow the strict regulations passed by the city. It has to be built and look a certain way to maintain the Victorian aesthetic of the city. There's also a massive housing shortage in Aspen because there are only a few areas where they permit zoning for residences. There are usually only a few houses for sale at one time, so there's never enough to meet demand. Buying a home at a high price also means you have to pay higher property taxes and mortgage rates.
Sophisticated Schools
If you have a family with school-aged children, your kids will get a great education in Aspen. Since the majority of residents living in Aspen are wealthy, the facilities are quite high-end. There are several wealthy public schools and top-notch private schools. Aspen Community Charter School has been rated the 18th best public elementary school in Colorado and Aspen High School is ranked number 23 on the list of best high schools in the state. Private school options include Aspen Country Day School or Ricks Center for Gifted Children. Students looking for higher education will have to go to neighboring towns and cities. You could go to Western State Colorado University in Gunnison, Colorado Mesa University in Grand Junction, or Colorado Mountain College in Glenwood Springs.
The Events Don't Stop
Aspen's event calendar is ongoing for visitors and locals alike. Starting in January, there is always something to attend every month. From January 11th-14th, Aspen celebrates the Winter season with Wintersköl. Residents celebrate their unique lifestyle with a weekend of festivities and fireworks. Aspen celebrates Gay pride from January 14th-21st. It's the oldest annual week-long gay ski event in the nation. The Après Ski Classic is celebrated from March 8th-11th.
It's an annual slope-side celebration featuring a grand tasting village, a private, reserved room of drinks, award-winning mixologists, snow parties, various pop-up bars, fireside chats, and the Great Après Ski Pub Crawl. The Winter X Games take place in January, the Aspen Film Shortsfest in April, and Aspen always goes big for holidays like the 4th of July and Labor Day. At the end of the year, Aspen counts down with the 12 Days of Aspen. The city is turned into a beautiful winter wonderland of holiday cheer with free ice skating, visits from Santa, parties, and caroling.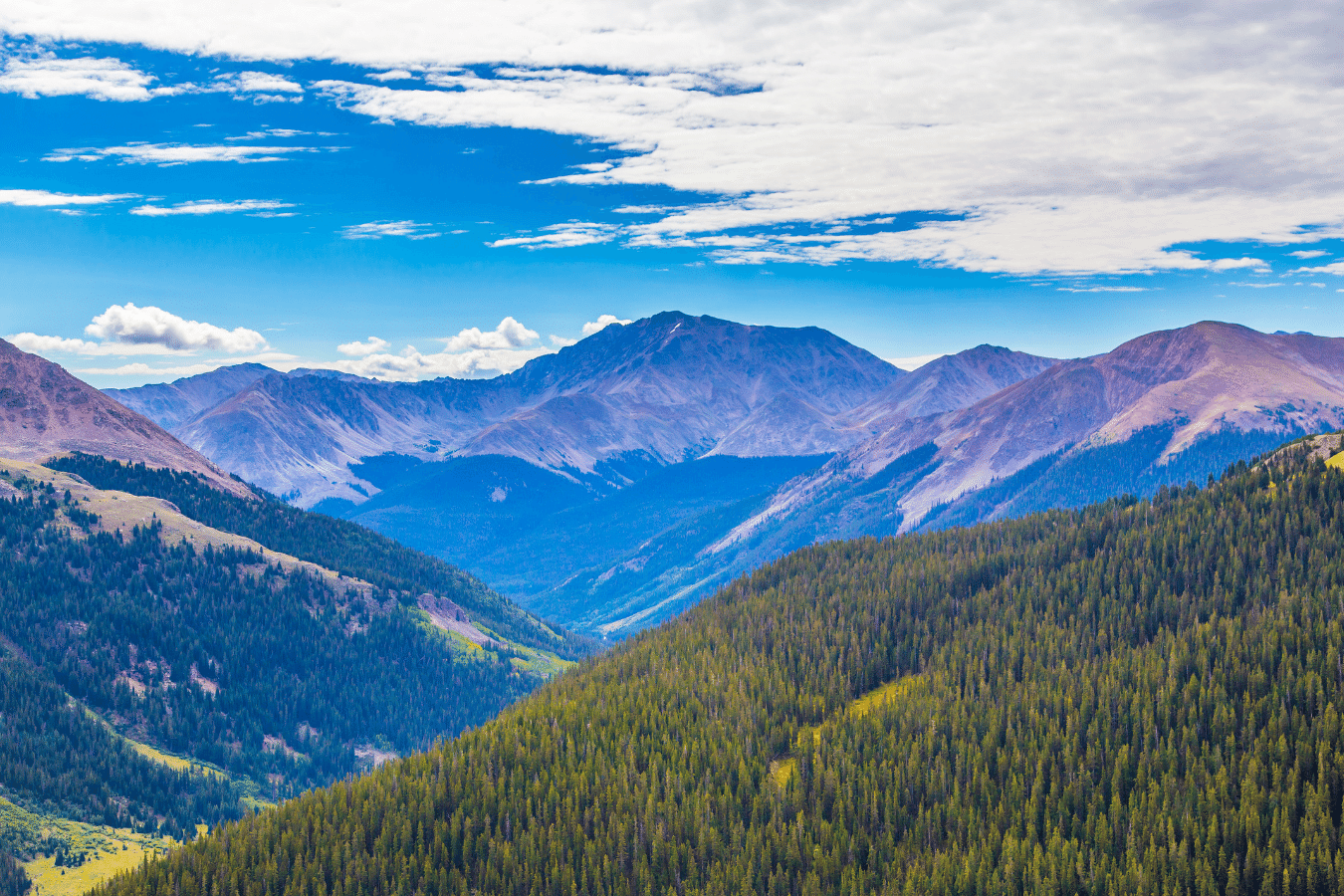 Rich Film, Music & Culture Scene
Another thing that visitors descend upon Aspen for is the amazing film and music festivals. It has a reputation as a leader in the arts and culture. Bootsy Bellows/Belly Up, Aspen is a lounge/nightclub owned by actor David Arquette and businessmen John Terzian and Brian Toll. It has an impressive list of top musicians that come to perform there! Aspen even has its own opera house. Visitors and residents can enjoy plenty of cultural activities like snowshoe and powder tours, dog sledding, or even winter fly-fishing. Everyone in Aspen usually has a story so make sure you embrace the culture, meet the locals and have lots of conversations everywhere you go.
Eat and Drink Exquisitely
You'll eat at some delicious and exquisite restaurants while dining in Aspen. Visit Mawa's Kitchen for a healthy smoked salmon plate or Francesca's Pasta Market & Empanadas for homemade empanadas. J-Bar is famous for having the best burgers in town. You also have to try J-Bar's Aspen Crud, a bourbon milkshake cocktail. If you love breakfast food, check out Breakfast at Bonnie's on the mountain.
You can eat pancakes as big as your face! Woody Creek Tavern is a must-go for lunch and to try their blue-agave margaritas. If you're looking for something unique, Pyramid Bistro is a "nutritarian" restaurant located inside the bookstore, Explore Booksellers. For fine dining, try Cache Cache. For Japanese, check out Matsuhisa, Kenichi, or Maru. Go to Rustique for country French. Before 6 pm you can get a cheesy, smoky onion soup there for $9, a glass of red wine for $5, and a happy hour menu of small plates for 40% off. Limelight serves $10 pizzas and possibly the cheapest beer in town between 3 pm and 7 pm. Happy Hour chicken wings at Zane's are 50 cents and cheese fondue at BBs is $10.
Fancy Retail
Aspen is well-known for its various beautiful boutiques and high-quality shopping. There are countless art galleries and shops where you can buy new heirlooms and precious items. Shoppers looking for outdoor gear will have tons of options to choose from including Patagonia, Four Mountain Sports, and 02 Aspen. You can also find plenty of luxury brands with its Gucci and Prada store, Ralph Lauren, Testosterone, the men's accessory store, and the famous Western store, Kemo Sabe.
There are thrift options as well! You can find awesome consignment shops and thrift stores in town including The Thrift Shop, which opened in 1949. All of its items are donated and the profits go to local charities. All of the people who work at The Thrift Shop are volunteers. If you want some brand-name clothing for a discount, try Suzie's LTD or Amber's Uptown Consignment.
Awesome People
With a population of around 7,000, Aspen residents are kind, helpful, and excited to welcome newcomers to their homes. People from all over the world come to visit Aspen so you'll meet people with all types of backgrounds, ages, and jobs. Many people who live in Aspen also own their homes and it may even be their vacation homes. The area is filled with ambitious and world-class businesses so you may also meet a lot of people who are career-oriented and successful. The city also draws in a lot of thinkers, entrepreneurs, and environmentally-conscious people. Since the residents are wealthy, they can afford greener ways of living. Many of the residents have an interest in conservation and preserving the environment and some use green technologies to keep their homes running.
Transportation
Aspen is a very walkable town, which is super beneficial when you don't want to drive or have been drinking. You'll even find heated sidewalks there! The town does a good job at keeping the slow plowed and the sidewalks accessible despite all of the snow. There's even free public transportation. You can ride the Downtowner, which will take you anywhere in town, including to the gondola. It's an eco-friendly mode of transportation and it's easy to use. You just download the app, set pick-up and drop-off locations, and hop onto the electric vehicle. If you don't travel much by car, you definitely wouldn't need one to live in Aspen.
The hotels even have a complimentary car service. You will eventually travel to Denver from Aspen if you live there but there is quite a big distance between the two. The cities are about 104 miles apart and it will take you about two hours to drive to Denver. You don't have to drive through. There is a high-quality shuttle service that will drive you between the two destinations. However, Aspen obviously isn't the place to live if you have to work in Denver.
There's a famous transportation company called Blue Sky Limo that will gladly take you between the two cities! It will just cost you more. Aspen also does not have its own airport. The closest airport is Eagle airport, which is 88 miles away. It's not too far if you don't fly on the regular. Some people will drive to the airport and park or use transportation services.
The Bottom Line - Moving to Aspen
Aspen is a beautiful, magical place to live with boundless outdoor amenities and exciting things to do and see. There is always something going on and it's not a place you'll get easily bored. We hope our guide with the 10 Things to Know Before Moving to Highlands Aspen, Colorado has helped you decide on whether this could be the place for you. If you're considering a move, our team of top local Real Estate Agents would love to help you. Just contact us to help with your relocation or with any questions you might have.

Find your new home
Search real estate and homes for sale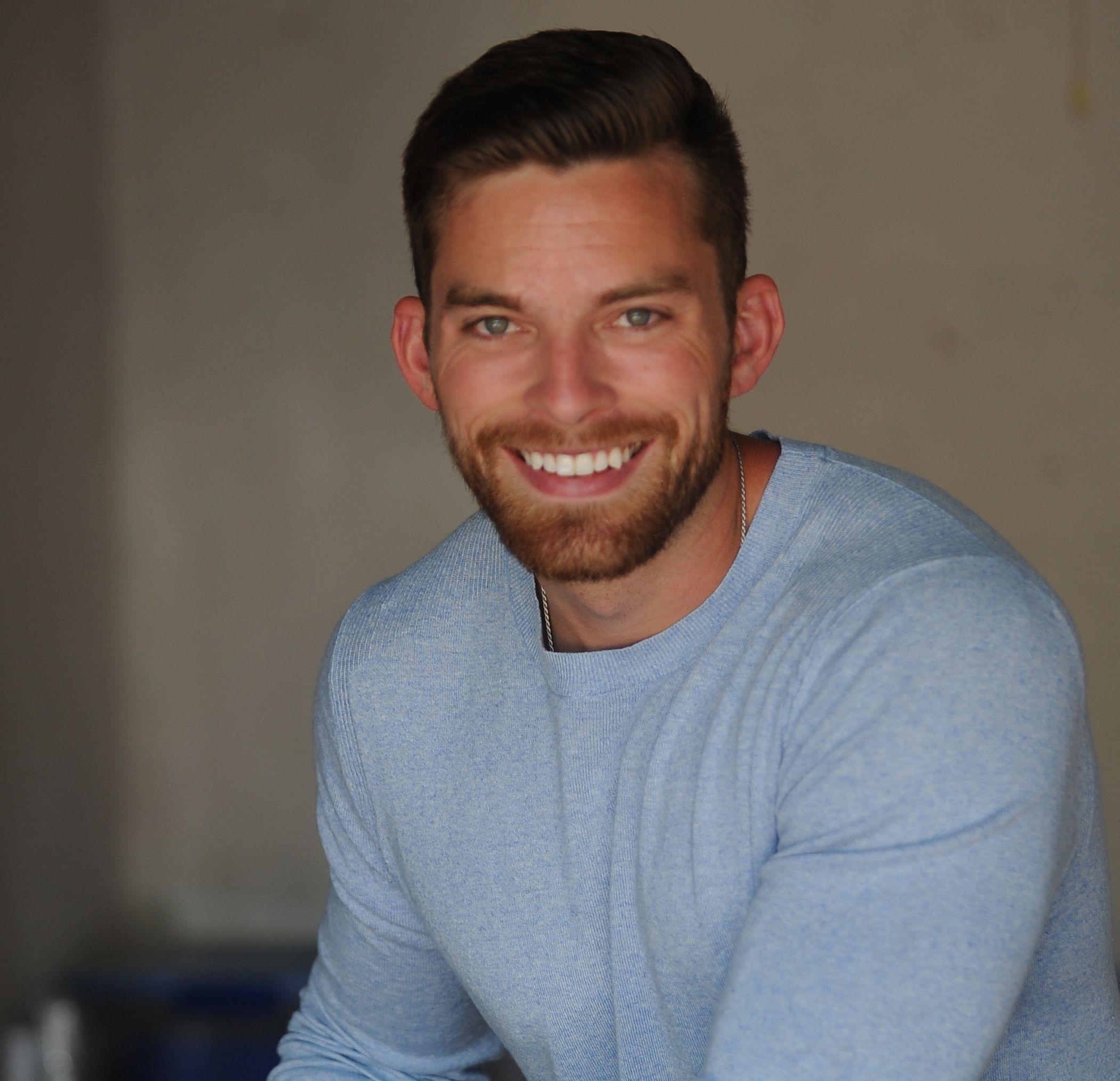 Ryan Fitzgerald
Hi there! My name is Ryan Fitzgerald, and I am a REALTOR®. My goal is to help you learn more about real estate through our Real Estate Blog! Hopefully, you enjoyed the above blog post and it found a way to provide help or value to you. When you're ready to buy or sell a home of your own let us know here. Please feel free to join the conversation by dropping us a comment below.