5 Takeaways: How to Make a Home Handicap Accessible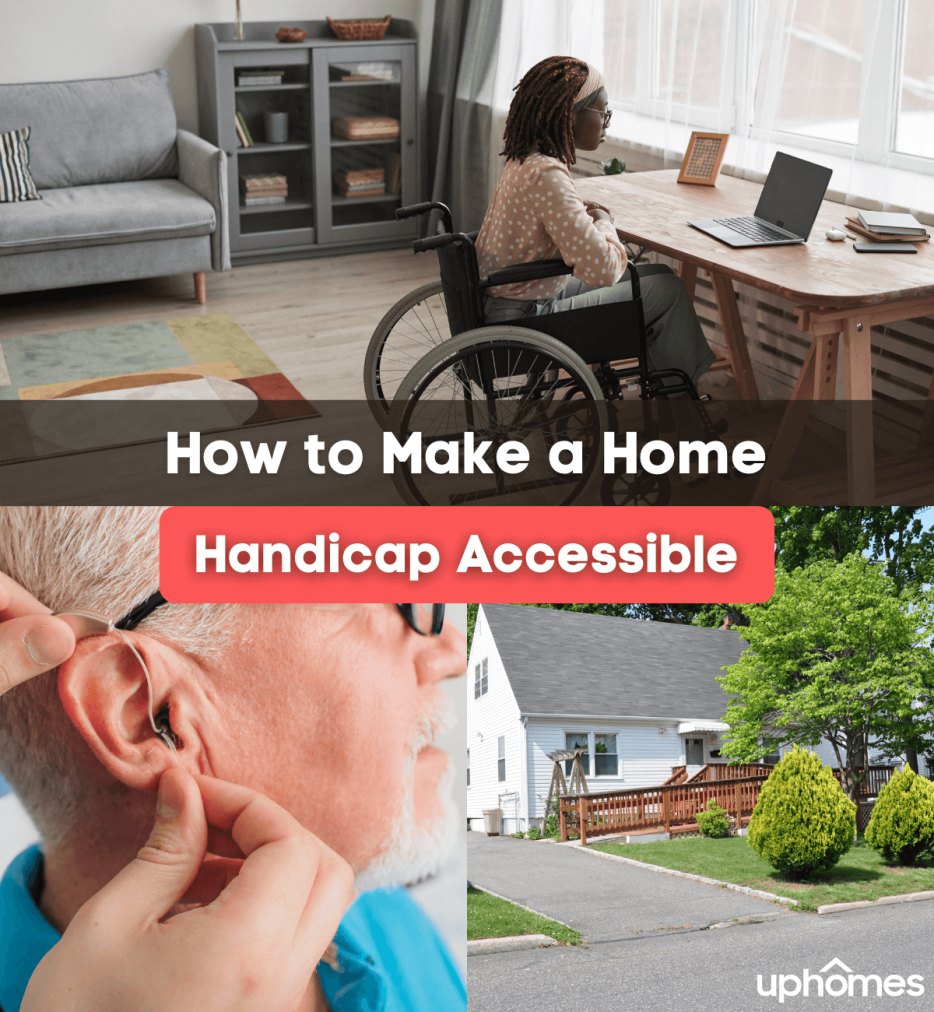 How to Make a Home Handicap Accessible
You should feel comfortable, secure, and confidant in your home so after writing about housing resources for people with disabilities we wanted to write one about how to make your home handicap accessible. So if you're living with a physical disability, your home may need modifications to make it safe and accessible for you. 
Whether your disability results from a congenital condition, an accident or injury, or the aging process, you should consider retrofitting aspects of your home to make it accessible to your specific needs. Here are some ways to make a home handicap accessible.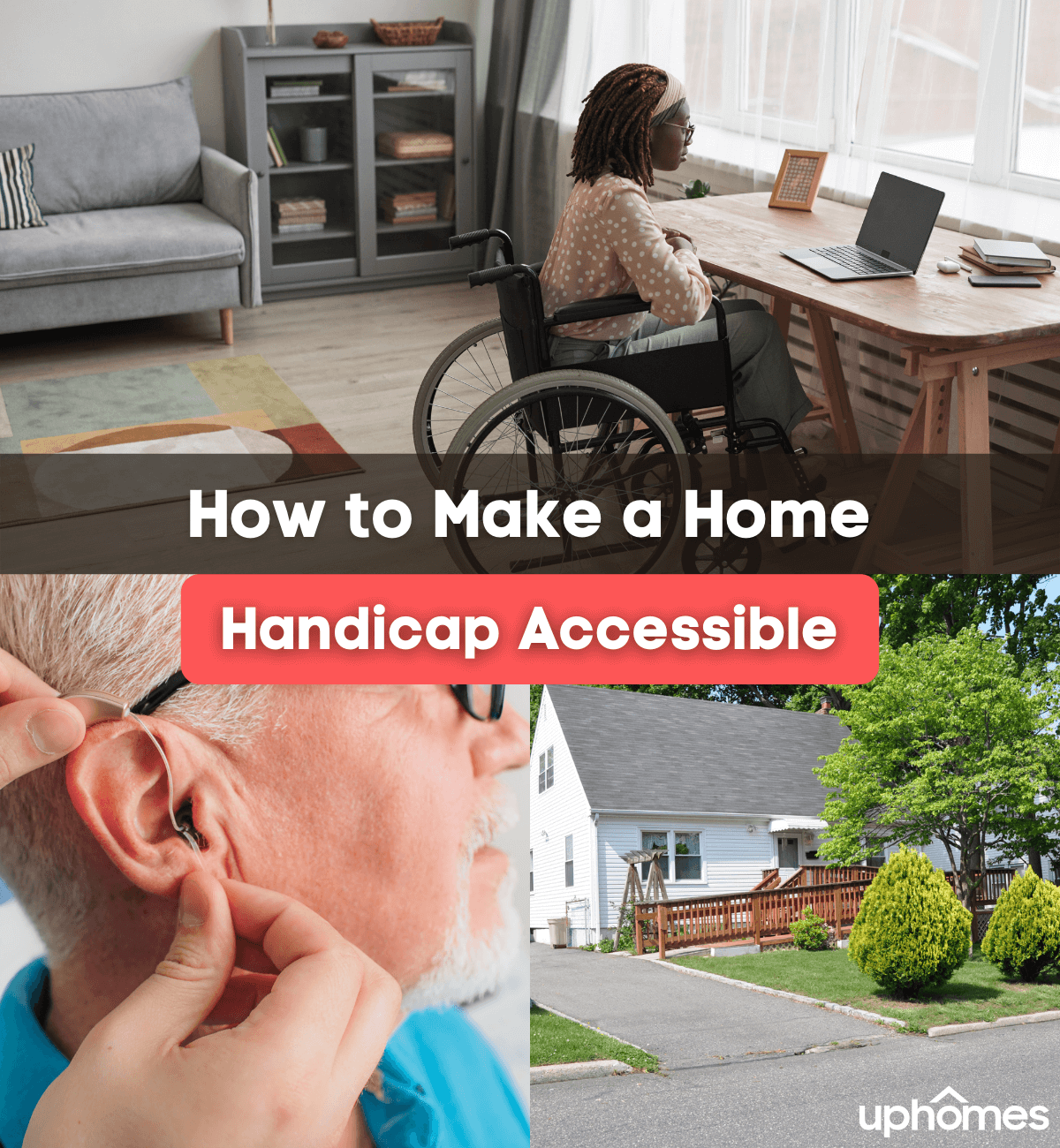 Making a Home Accessible to The Disabled
Remove or Modify Entryway Steps
Steps leading to your home can pose a challenge if you have a physical disability. Even a couple of steps will make it difficult, if not impossible, for a wheelchair user to gain access to a building. If you use a walker or forearm crutches, stairs will also be tricky and create a potential hazard. 
Installing a ramp will improve accessibility to your home. Ramps can be constructed of wood or metal prefab versions are available from specialty companies. For safety, your ramp should slope upward at a 2:12 ratio. That means you should have one foot of ramp for every two inches of vertical rise. Remember that you may need to secure a building permit before building a ramp. Check your local municipal codes before getting started. 
Entryway thresholds pose another challenge. If the entry to your home is slightly raised — meaning there's a small lip between the exterior and interior of your home — you can install a threshold ramp. This is a small piece of angled metal or rubber that makes it easier to get over the threshold. You can buy threshold ramps at a variety of specialty stores or national home improvement stores.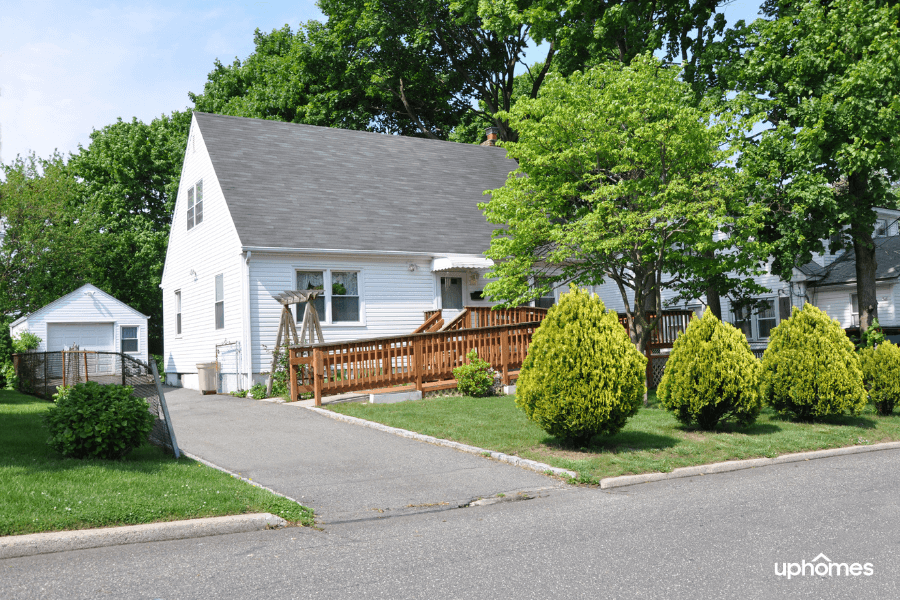 Widen Doorways and Hallways
Inside your home, you'll find that doorways are also difficult to navigate. Ideally, doorways should be 36 inches wide to accommodate a wheelchair user. Widening doorways may require the skill of a carpenter or handyman. That can get expensive. If cost is a factor, consider installing offset hinges on your doors. These expandable hinges are designed to give the doorway an extra two inches of clearance. The hinges require at least three inches of space between the inside of the doorjamb and the adjoining wall. But they're easy to install using the existing hinge holes and cost about $5 per hinge at home improvement stores. Many new construction homes that are to be built can make these accommodations for you.
Narrow hallways can be challenging for wheelchair users. Hallways should allow for a five-foot turning radius and possibly up to six feet for larger chairs. Widening a hallway is a significant undertaking that may require a whole-house renovation. To make hallways more accessible without tearing down walls, eliminate throw rugs and install hard flooring like tile or wood instead of carpet. You might also consider installing safety handrails in the hallway if you don't use a wheelchair for accessibility inside your home.  
Install a Stairlift or Elevator
If your home has a second story or basement, you may find it difficult to reach those areas. Stairlifts are available in a variety of styles and price points. Some are permanent home modifications, while others are portable but may require another person to utilize them. Elevators are also an option to get between the floors of your home. Today's models can be fit seamlessly into your home and can be integrated into your existing decor. Ultimately, the easiest thing to do is to purchase a ranch or a home without that many stairs so you can access all rooms with ease whether it's the bedroom or your home office.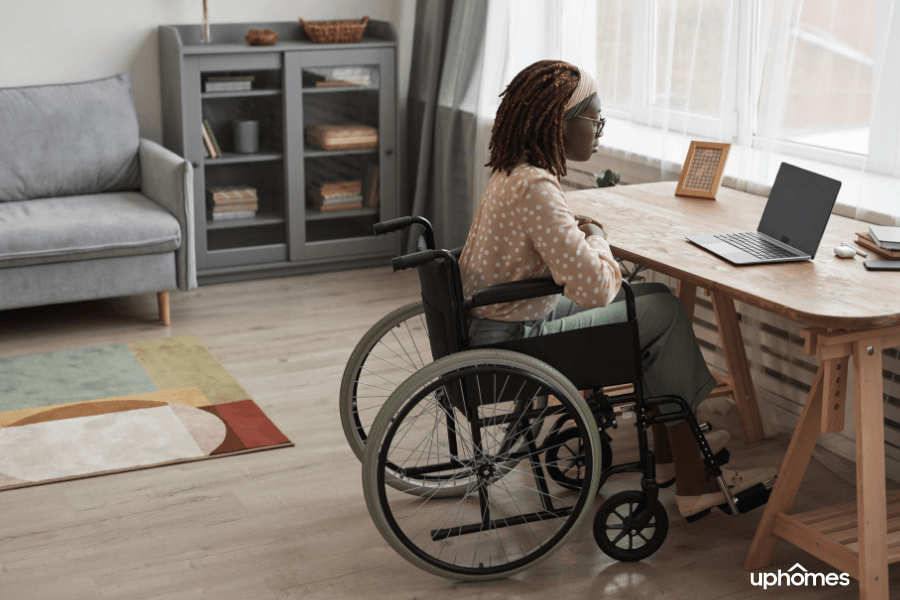 Modify the Kitchen
The kitchen is one area of your home that will be a challenge if you use a wheelchair. Standard countertops and cabinets are generally too tall for a wheelchair user to reach. To make meals independently lower the counters to a height that better meets your needs. The standard counter height is 36 inches, which may be too high if you use a wheelchair for mobility. A 30-inch counter height may be right for your needs. Here are the costs to remodel a kitchen.
Keep in mind other things that will improve kitchen accessibility:
Leave knee space under counters, sinks, and cooktops so you can have access from your chair
Put items you use most often in lower cabinets and shelves so they're within easier reach
Invest in a side-by-side refrigerator so you have access to both fridge and freezer
Replace cabinet knows with handles that are easier to pull open
Make the Bathroom Safer
Bathrooms can be especially hazardous if you have a disability. That's why you must take steps to mitigate risk. For example, install grab bars in the shower and bathtub.  A standard 1.5-inch bar works best for most people's grip. You can purchase metal bars that permanently affix to your home's studs or suction cup versions that are removable. Just make sure they pass a tug test so you can be certain they stay in place during use. Otherwise, slip and fall accidents can occur.
Grab bars should be installed in key areas that help you lift yourself up from a seated position or transition from a wheelchair onto a shower chair. Along with the tub wall, a shower head grab bar offers more security and provides a way to stand up to reach the shower head/wand.
You can also make a bathroom accessible by retrofitting the bathtub with a zero-entry shower. The sides of a tub can make it difficult for you to step into the shower safely. By eliminating this barrier, you can either walk-in or roll in into the shower safely. A non-slip shower chair will allow you to bathe while seated.
Finally, because bathroom floors can become quite slippery, consider a non-slip bathmat or floor covering to make transitioning from the shower safer. These are usually made from PVC, natural rubber, or another synthetic material. Suction cups on the bottom of the mat ensure it stays securely affixed to the floor. 
Other Ways to Make Your House Handicap Accessible
Here are some things you may not have considering when looking for ways to improve accessibility in your home. 
Think About Flooring
Generally, hard floors are best for people who use wheelchairs, but thick or rough grout lines may pose a challenge for people who use walkers, canes, or forearm crutches. A low-pile carpet may be the better option for some people. You really want to make sure the floors are in good shape to avoid any tripping or falling, it's part of our home safety checklist.
Change Doorknobs
Lever-style doorknobs may work better than knobs for people who have fine motor skill impairments. These style handles are much easier to open and close if you have limited use, arthritis, or an inability to grasp. 
Lower Closet Rods
Put closet rods at a lower so you can reach clothing easier. The rods should be hung about two feet above the floor for best access. 
Place Furniture Wisely
Ensure there are 32 inches between pieces of furniture to ensure ease of movement. You may also consider using blocks of wood to raise pieces of furniture to help people sit down comfortably. 
Install a Toilet Riser
A toilet riser helps you reach the toilet if you have trouble bending over or standing and sitting. The device raises the seat so you don't have to bend as far. You can buy risers drug and medical supply stores, and usually for around $50. 
Improving the accessibility in your home will help you feel more secure and independent. These tips will help you find ways to transform your home into a handicap-accessible haven.
Final Thoughts on Making your Home Handicap Accessible:
Whether you're making renovations to your home or building a new one there are proper ways to make your home handicap accessible. If you're looking to buy a home or need any assistance in understanding the resources available to you please do not hesitate to contact us so we can better assist you!

Find your new home
Search real estate and homes for sale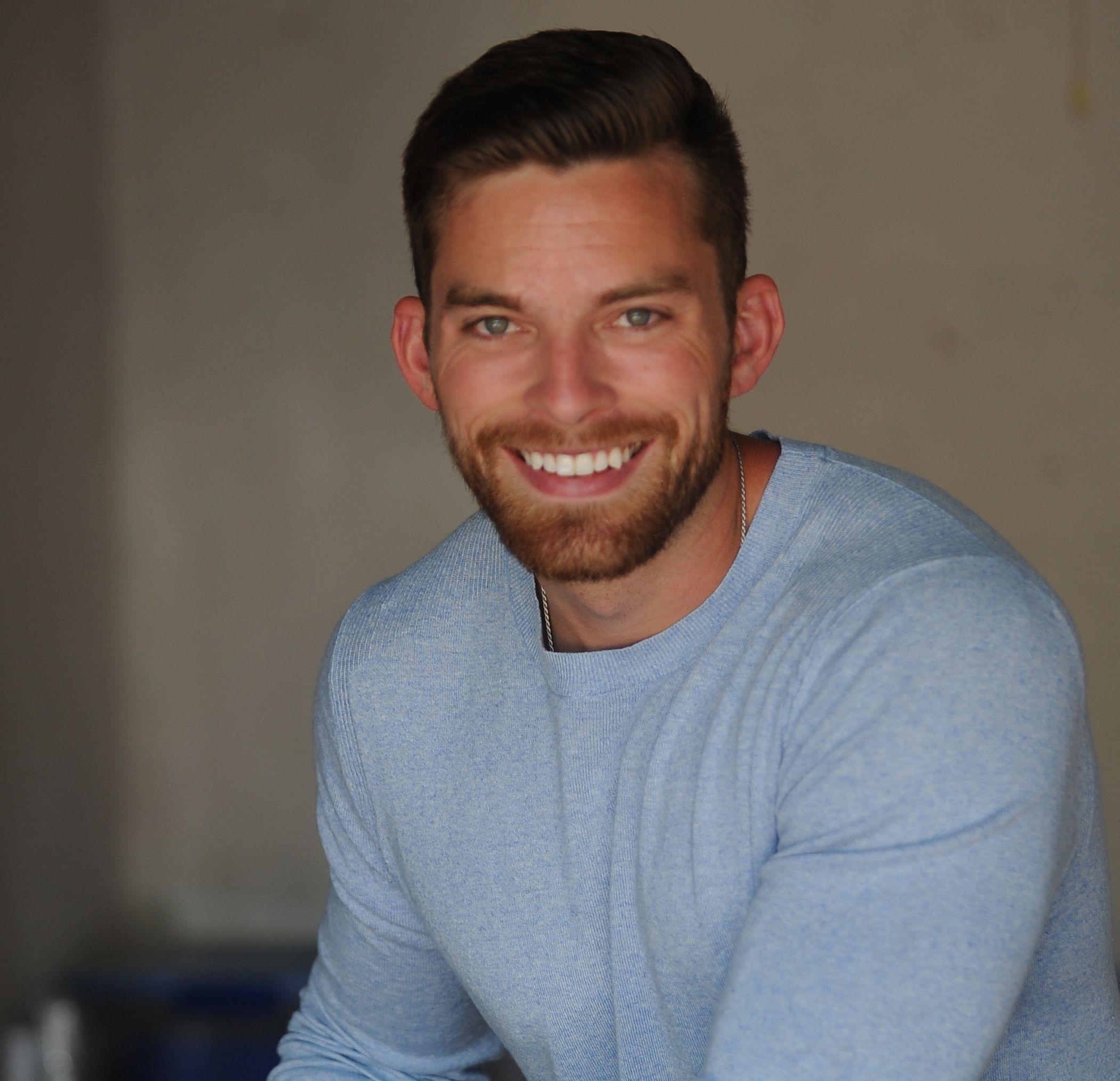 Ryan Fitzgerald
Hi there! My name is Ryan Fitzgerald, and I am a REALTOR®. My goal is to help you learn more about real estate through our Real Estate Blog! Hopefully, you enjoyed the above blog post and it found a way to provide help or value to you. When you're ready to buy or sell a home of your own let us know here. Please feel free to join the conversation by dropping us a comment below.