15 Best Restaurants in Wilmington, NC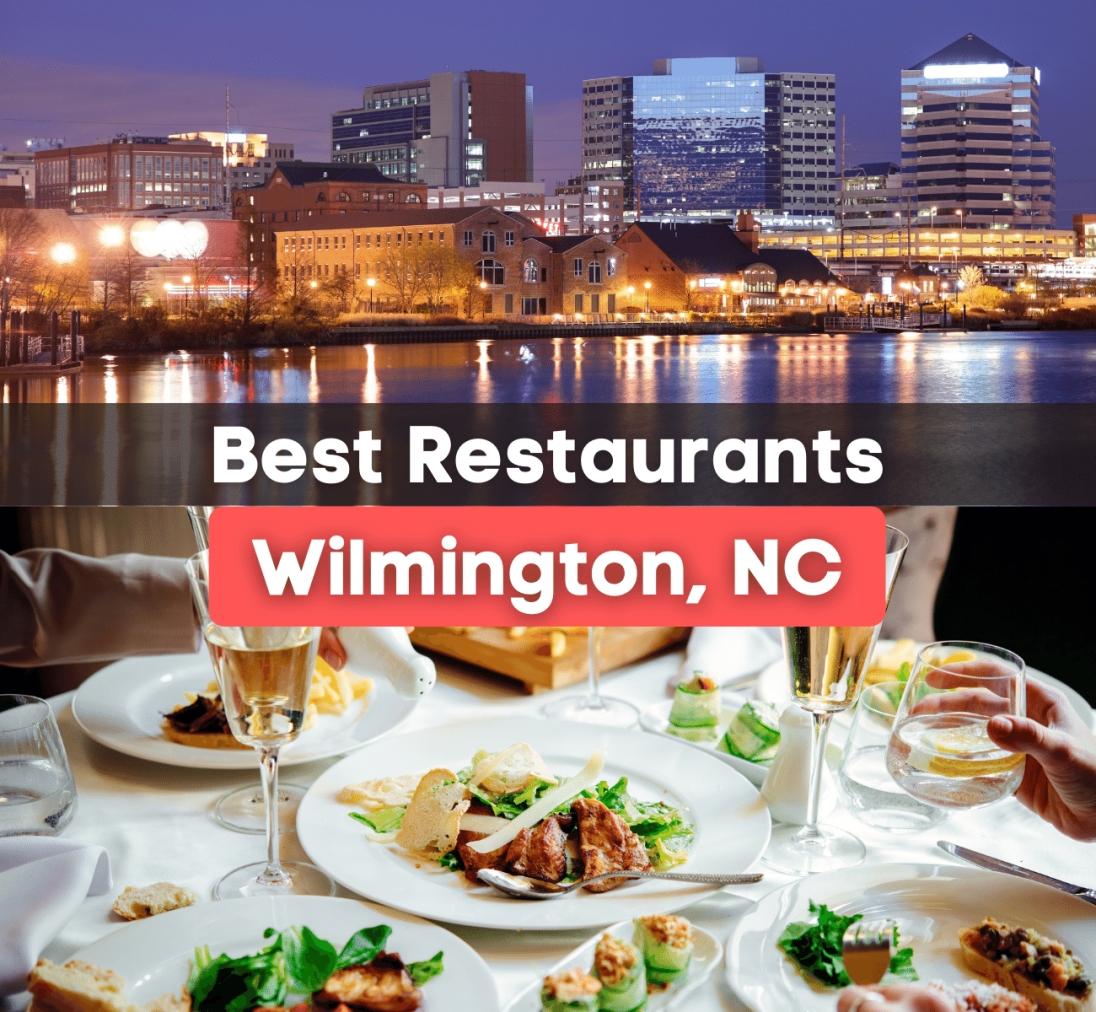 Best Places To Eat in Wilmington
Make sure you try these 15 delicious Wilmington, NC restaurants at least once!
From fresh-caught local seafood to classic southern fare, Wilmington sure has an appetite for great food.
While most Wilmington visitors are drawn to the area for the clear waters and pristine coastline of Wrightsville Beach and Carolina Beach, there is more to Wilmington than just a laid-back port city.
Whether you refer to yourself as a food enthusiast or simply enjoy a nice meal now and then, Wilmington will satisfy your desires for high-quality cuisine while surprising you with a blend of diverse flavors that can not be found anywhere else.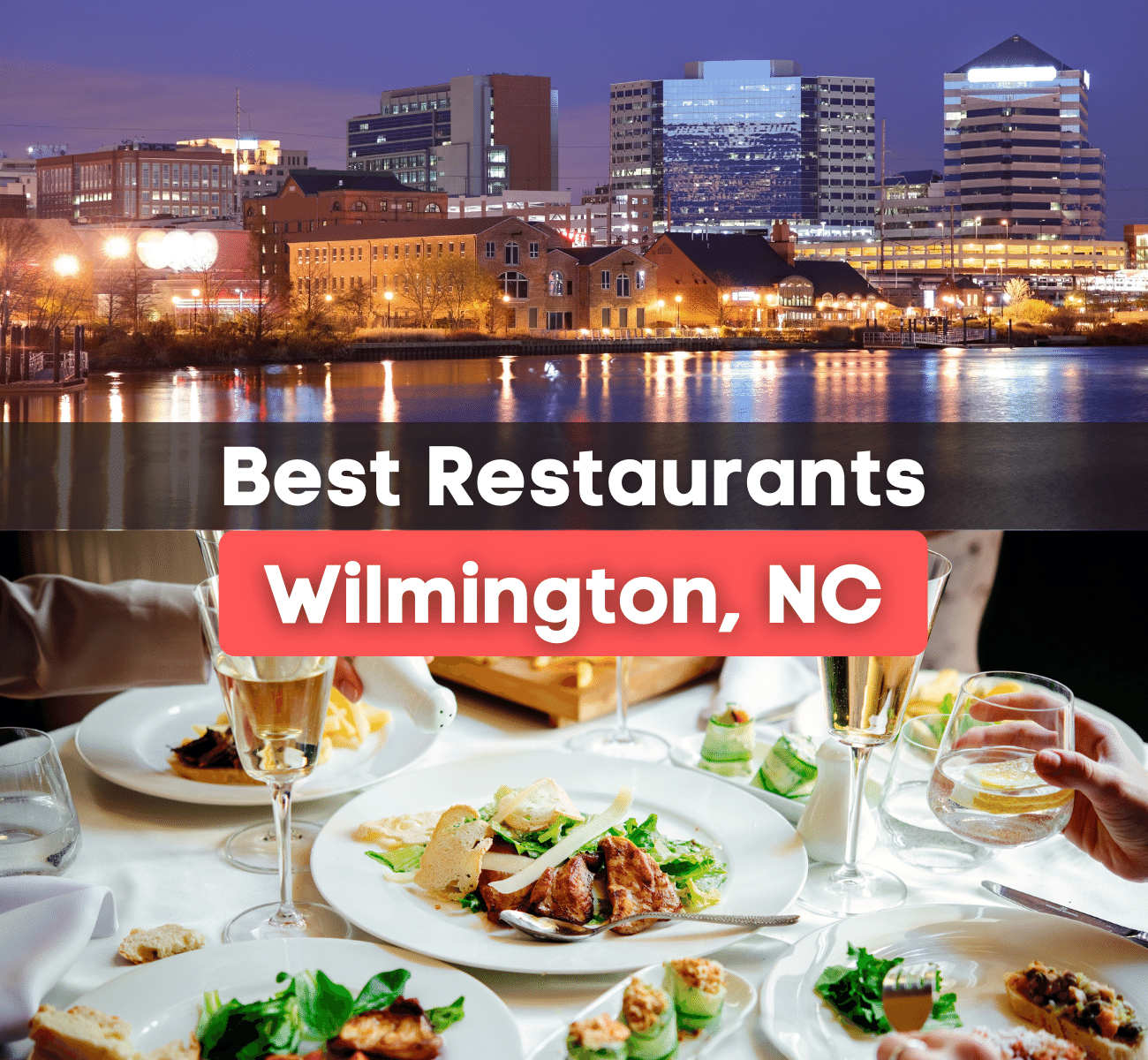 From fine dining to farm-to-table casual eateries, there is something new for everyone to try no matter what mood you are in or whether you are on vacation or decide to permanently move to Wilmington and its beaches.
Since there are so many great restaurants to choose from in Wilmington, it can be hard to decide which one to dine at first.
Our team has put together this list of the 15 Best Restaurants in Wilmington, NC to help steer you in the right direction.
Seabird
Since Wilmington is best known for its perfect selection of both land and seafood favorites, dining at Seabird is a fantastic way to enjoy seasonal, sustainable seafood and fresh ingredients that are found in North Carolina.
Opened in the summer of 2020, Seabird is located in a historic building in downtown Wilmington and is serving oysters and fish that have been caught by local fishermen.
Offering a unique and creative twist on seasonal seafood dishes, the menu consists of smoked catfish and oyster pie, clam spaghetti, swordfish schnitzel, and a fried oyster chopped salad.
Also providing a large selection of wine, beer, and craft cocktails, Seabird is the go-to location for a dinner with friends and family.
Pinpoint Restaurant
There is no better place in Wilmington for a romantic date night than at PinPoint Restaurant on Market Street downtown.
This cute and chic restaurant may be on the small side but it has gained a massive following and earned an amazing reputation over the years since its opening in 2015.
Named as one of the "Best New Restaurants in the South" by Southern Living magazine, this restaurant is serving traditional southern fare and is only using ingredients that are sourced from local Wilmington farmers, fishermen, crabbers, and oystermen when available.
Not only is the food always wonderful and delicious but the menu changes regularly with the seasons which encourages diners to try something new and venture out of their comfort zones.
Open for dinner and brunch on the weekends, reservations can be made online or over the phone.
Circa 1922
Focusing on globally inspired small plates and traditional dishes, Circa 1922 in historic downtown Wilmington is a popular upscale restaurant and wine bar that specializes in tapas-style dining.
From sushi to homemade pasta, this restaurant is a must-visit that focuses on fresh ingredients and mouthwatering flavors in a refurbished historic bank.
Open daily for dinner, Circa 1922 carefully selects ingredients from local farmers and fishermen to ensure quality and freshness.
While the food may be the center of attention, there is also an extensive wine list with over 100 bottles of wine available as well as a unique selection of liquor perfect for making craft cocktails.
Plus, make sure to save room for dessert! The Circa 1922 pastry chef is making the restaurant's favorite Seven Layer Cake.
Manna
Manna is a seasonal New-American restaurant in Wilmington that specializes in a wild and rugged cooking style while creating elegant dishes and providing top-of-the-line service.
From the minute that you walk through the front door, the romantic and classy atmosphere sets the bar high for a superior dining experience.
By using the freshest ingredients that are sourced locally, Manna has crafted a seasonal menu that is sustainable and prepared by an amazing culinary team.
Open Tuesday through Saturday for dinner, reservations can be made over the phone.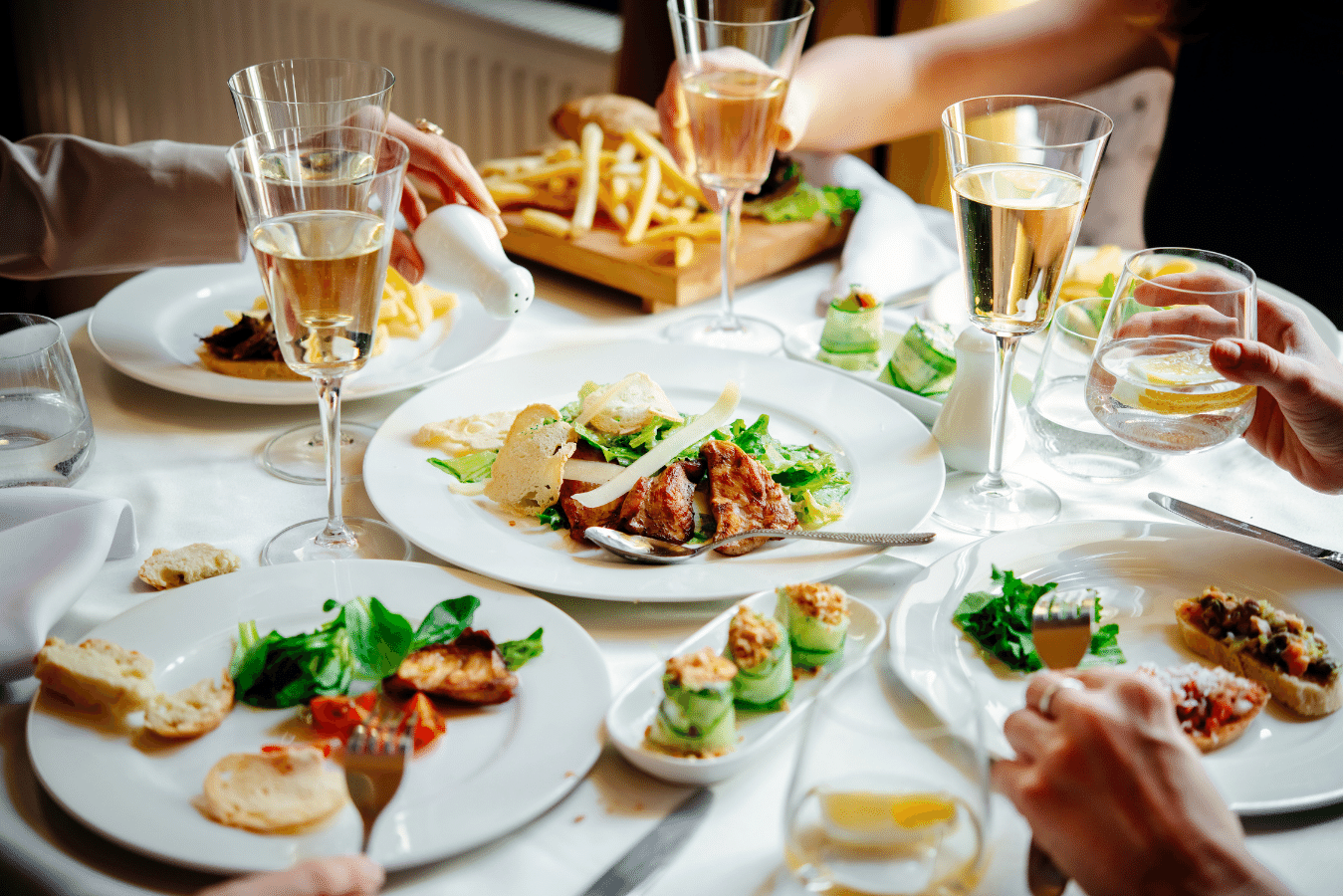 Steam Restaurant and Bar
Steam Restaurant and Bar is located near the Wilmington Railroad Museum in the Embassy Suites by Hilton Wilmington Riverfront.
This seasonal American restaurant is known for its fantastic seafood selections and locally sourced ingredients. With a large selection of wine and beer as well as plenty of cocktails, dining at Steam Restaurant and Bar is great for a casual lunch or dinner.
Providing beautiful views of the Cape Fear River from the restaurant's dining room, there is no better way to enjoy soups, salads, seafood, and burgers than at Steam Restaurant and Bar.
The Basics
Located in The Cotton Exchange in Wilmington which is a popular shopping complex full of stores and restaurants, The Basics is known for its great food, good prices, and friendly service.
Offering a creative and modern twist on traditional southern food, this homey bistro is serving breakfast, lunch, dinner, and brunch on the weekends.
Voted as the "Best Brunch in Wilmington," The Basics is serving biscuits and gravy, meatloaf, macaroni and cheese, collard greens, shrimp and grits, fresh seafood, and other southern basics that will satisfy all of your cravings.
Providing dine-in, takeout, and delivery options, reservations can be made online or over the phone.
Black Sea Grill
Black Sea Grill on Front Street in Wilmington is a family-owned and operated Mediterranean restaurant that specializes in Turkish cuisine.
Currently offering only curbside takeout, Black Sea Grill is a truly authentic experience of Turkish flavors and has been a local favorite since its opening in 2008.
Closed on Sundays and Mondays, there are up to 40 dishes on the menu to choose from as well as multiple combinations to mix and match.
From hummus and falafel to kebabs and a variety of vegetarian options, make sure to arrive hungry when choosing to dine at Black Sea Grill.
Catch
If you are looking for an extravagant dining experience in Wilmington then look no further than Catch on Market Street.
This award-winning seafood restaurant uses delicious, organic produce and ingredients in all of its dishes to create menu items that are out of this world.
Buying either wild-caught seafood that is found on the North Carolina coast or sustainably raised seafood from local fisheries and organic farmers, Catch is definitely a must-try when it comes to modern seafood cuisine.
Run by chef Keith Rhodes who was featured in season nine of Bravo's tv show Top Chef, Catch has found a way to make southern cuisine new again by combining spices found in the Caribbean and Asia with traditional North Carolina flavors.
Serving appetizers, salads, seafood dishes, and a variety of land options including barbecue ribs and New York steak, there is always a wide array of menu items to choose from that will appeal to the pickiest of eaters.
Savorez
Are you in the mood for Latin American fusion cuisine? Then make sure to check out Savorez in downtown Wilmington.
This highly rated restaurant is named after the Spanish word Sabores which means 'flavors' in English and is dishing out tasty food and drinks in a colorful atmosphere.
Owned by executive chef Sam Cahoon, Savorez has found a way to blend southern cuisine with Latin American flavors to create delectable dishes that can be easily paired with the restaurant's rotating wine list and craft cocktail options.
Serving lunch, dinner, and weekend brunch, some of the most popular items on the menu include the arroz con pollo, the shrimp n grits, and the empanadas.
Plus, make sure to save room for dessert. The sweet potato cheesecake empanadas, the chocolate chile flan, and the coconut panna cotta are always amazing.
Elijah's
Elijah's Seafood Restaurant is located on the Cape Fear River in historic downtown Wilmington and is a premier seafood restaurant by the water.
Open since 1984, Elijah's is found in what used to be a maritime museum and has since grown into a busy restaurant that offers both indoor and outdoor seating.
Providing some of the best sunset views that Wilmington has to offer, Elijah's is known for its maritime decor, relaxed atmosphere, and excellent food which makes dining at Elijah's a wonderful experience.
With menu items including calamari, a shrimp and cheese board, soups, salads, fish and chips, snow crab legs, fried seafood, and many other favorites, Elijah's has a little bit of everything to choose from.
Not to mention with an extensive wine list and a fabulous dessert menu that includes key lime pie and a salted caramel vanilla crunch cake, it is guaranteed that you will not be leaving dinner at Elijah's hungry.
Indochine Restaurant
Indochine Restaurant is the number one spot in Wilmington to dine on authentic Thai and Vietnamese fare.
Voted "Best Asian Restaurant" and "Best Atmosphere" for over 15 years in a row by Encore, Indochine is the go-to place for Pad Thai, noodles, sushi, and vegetarian entrees.
Focusing on quality, nutrition, and presentation of dishes, Indochine aims to use healthy ingredients to create well-balanced meals that include a variety of fresh vegetables and herbs.
Also interested in combating both environmental and community issues through recycling and new sustainable practices, dining at Indochine means supporting a business that has your health and the health of the planet in mind.
Be aware that Indochine does not accept reservations so if you are dining with a large party make sure to arrive early to beat the dinner rush.
RUMCOW
The creative and fun atmosphere at RUMCOW makes your dining experience an interesting one.
Located in the heart of downtown Wilmington on Grace Street, RUMCOW is offering a new take on American cuisine with a hint of global flair and a dash of southern charm.
Open for dinner throughout the week but closed on Sundays, some dishes that can be found on the menu include charred Brussel sprouts, shrimp and grit tacos, burgers, fried chicken and waffles, and avocado fries.
Inspired by Charleston, South Carolina, and Savannah, Georgia culture, dining at RUMCOW is a new way to embrace American southern food in a modern setting.
Also frequently used as an event space for weddings, rehearsal dinners, and bridal parties, RUMCOW finds a way to do it all.
Caprice Bistro
Opened in 2001, Caprice Bistro on Market Street is serving traditional French cuisine in a cozy atmosphere.
Ranked as the number seven best restaurant in Wilmington by Tripadvisor, Caprice Bistro is taking elegance to a whole new level through the restaurant's music, service, French charm, and most importantly, the food.
Open for dinner, diners will be able to order anything from escargots and mussels to homemade crepes and charcuterie.
Plus, with an extensive wine list and array of tasty desserts such as macarons and creme brulee, you will soon discover how much you love French cuisine after eating at Caprice Bistro.
Michael's on the Waterfront
Michael's on the Waterfront is located on Water Street just across from the Wilmington Riverwalk and is a family-owned and operated restaurant that is serving up American cuisine that has been inspired by countries all over the world.
With salads, burgers, sandwiches, and seafood listed on the menu, be able to easily find something that you will enjoy without the hassle of cooking it yourself.
Make sure to order beer, wine, or a craft cocktail with your meal.
Roko Italian Cuisine
Voted as one of the best Italian restaurants in Wilmington, Roko Italian Cusine is serving classic authentic northern Italian food in an upscale casual setting.
Located in Mayfaire Towncenter, all dishes are made with fresh local ingredients and are handmade from scratch.
From soups and salad to homemade pasta, it is no wonder that Roko Italian Cuisine is constantly raved about by the locals.
Where will you eat first in Wilmington, NC?
Whether you are in the mood for southern cuisine or want to dine on fresh-caught seafood, the food in Wilmington is always highly-rated and will have you going back for seconds.
Even though all of the restaurants that are listed in this guide are considered to be the best restaurants in Wilmington, there are still plenty of restaurants in Wilmington that deserve to be recognized and celebrated.
The fact of the matter is that no matter where you decide to dine first in Wilmington, there is always a new restaurant to try either by the waterfront or near one of the best neighborhoods in Wilmington.
Contact us today if you want to learn more about the local cuisine in the area before buying a home in Wilmington, NC!

Find your new home
Search real estate and homes for sale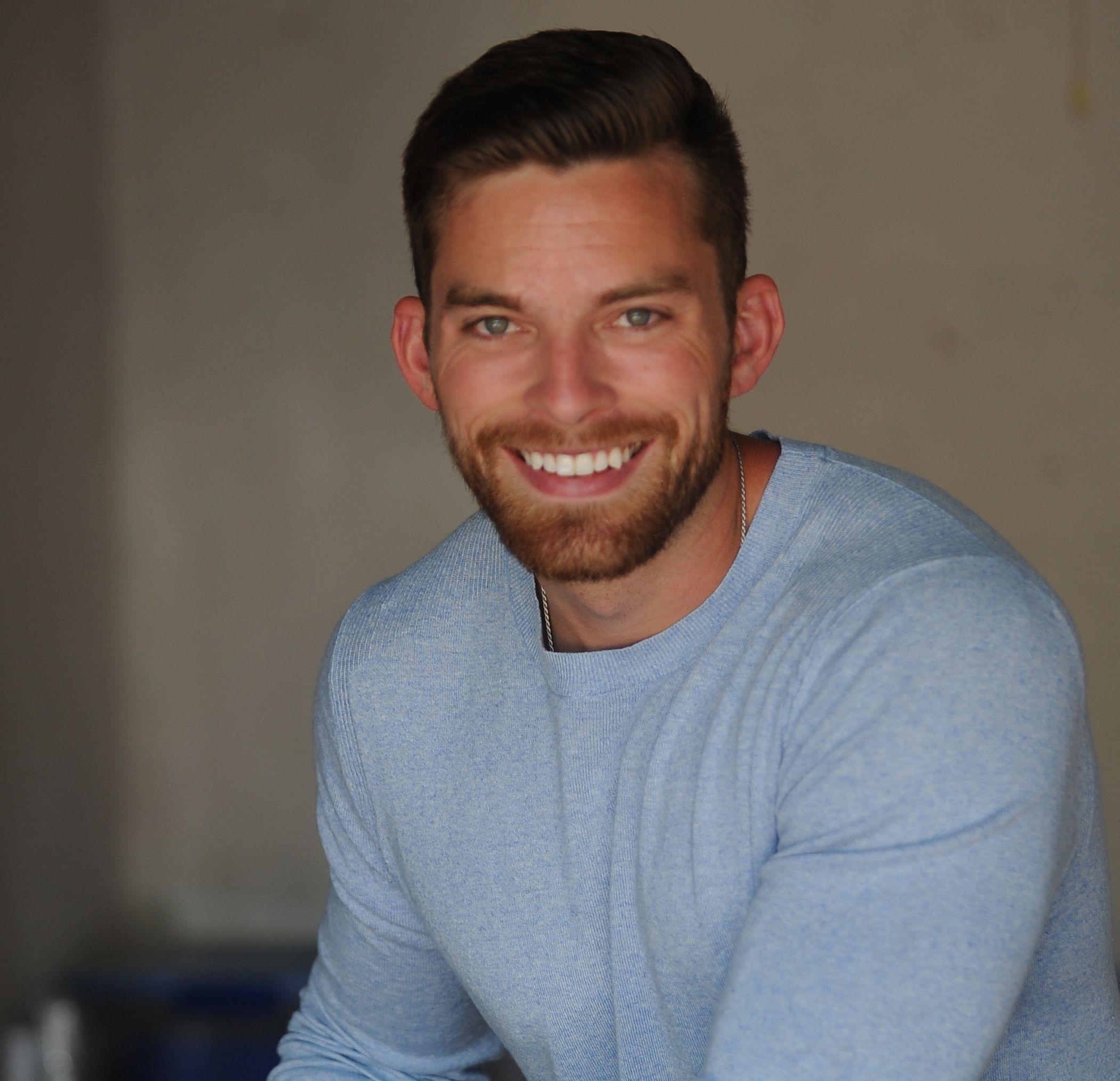 Ryan Fitzgerald
Hi there! My name is Ryan Fitzgerald, and I am a REALTOR®. My goal is to help you learn more about real estate through our Real Estate Blog! Hopefully, you enjoyed the above blog post and it found a way to provide help or value to you. When you're ready to buy or sell a home of your own let us know here. Please feel free to join the conversation by dropping us a comment below.