7 Best Neighborhoods in Seattle, WA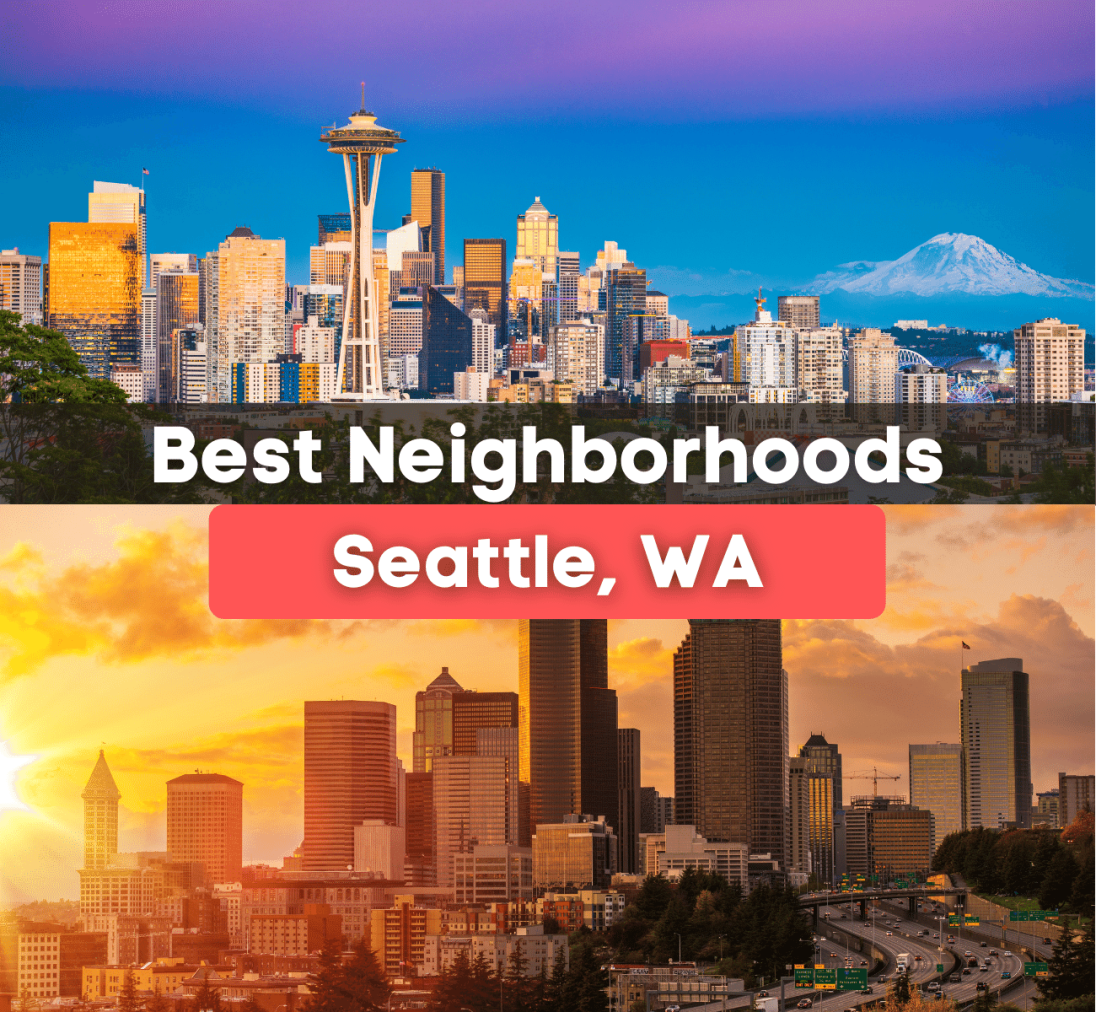 Best Places to Live in Seattle
Here are seven of the best neighborhoods in Seattle with local information on the top places to live!
If you have decided to move to Seattle, Washington, you are probably asking yourself where the best place to live is. Home to a mixture of many older buildings and homes built in the late 1800s and early 1900s, with newer buildings that push the barriers of design and function, Seattle is a beautiful city that offers a little bit of everything you can imagine.
Known for having a grey and rainy climate, the northwest architecture in Seattle tends to include low-pitched roofs, asymmetrical floor plans, high ceilings, and expansive windows that do an excellent job of letting in a lot of natural light. Tending to draw inspiration from the environment, Seattle's stunning architecture and home design are part of what draws so many young professionals and singles to this thriving Washington state city.
Whether you are on the hunt for the nicest area in Seattle, the safest place in Seattle, or the wealthiest and most expensive neighborhoods in Seattle, there are plenty of communities to choose from that will check off all of your boxes. Since location is essential, and so is finding a place to live that will not drain your bank account, we have compiled a list of the seven top neighborhoods in Seattle to consider, along with some local favorites of each area to help make your home search easier.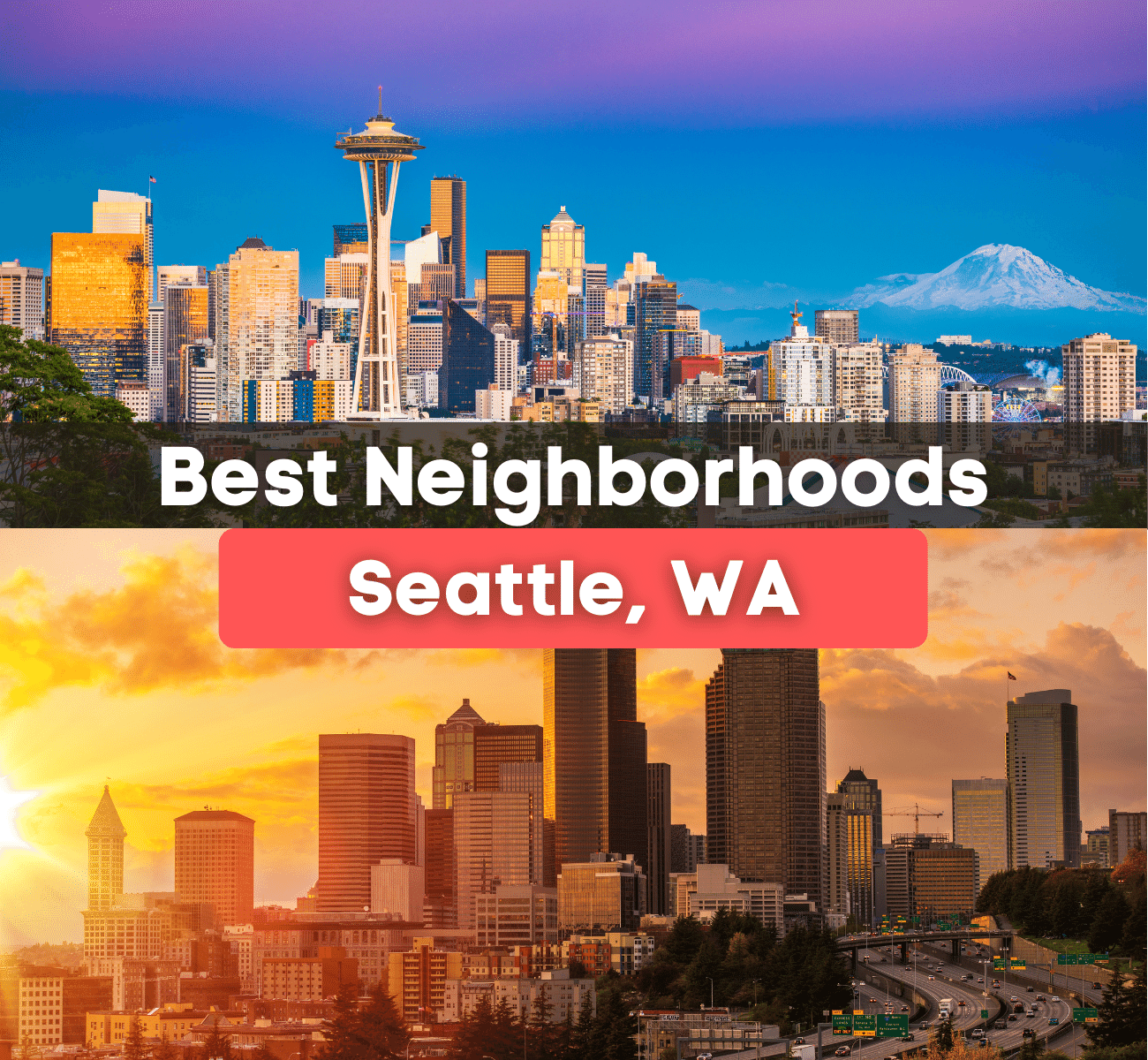 Here are the seven best places to live in Seattle!
Downtown Seattle
If you are moving to Washington and want to call Seattle home, you must consider living in Downtown Seattle. As the center of the city's cultural attractions, Downtown Seattle is the beating heart of the city with its tall skyscrapers that overlook Elliott Bay. Home to over 5,000 residents, Downtown Seattle, is the most walkable neighborhood in Seattle since it is relatively compact compared to other city centers in the nation.
As the central business district of Seattle, many companies, small businesses, and large corporations reside here, so Downtown Seattle is often the neighborhood of choice for young professionals, singles, and couples. Offering its residents a dense suburban way of life where most residents rent their homes, Downtown Seattle is a charming community that holds many of the city's must-see attractions.
Some of the best ways to spend the day in Downtown Seattle include visiting Pike Place Market and the Space Art Museum. While Downtown Seattle is relatively safe during the day, it is essential to remain aware and vigilant of your surroundings, especially at night, since the downtown core is known to have some of the highest crime rates in Seattle.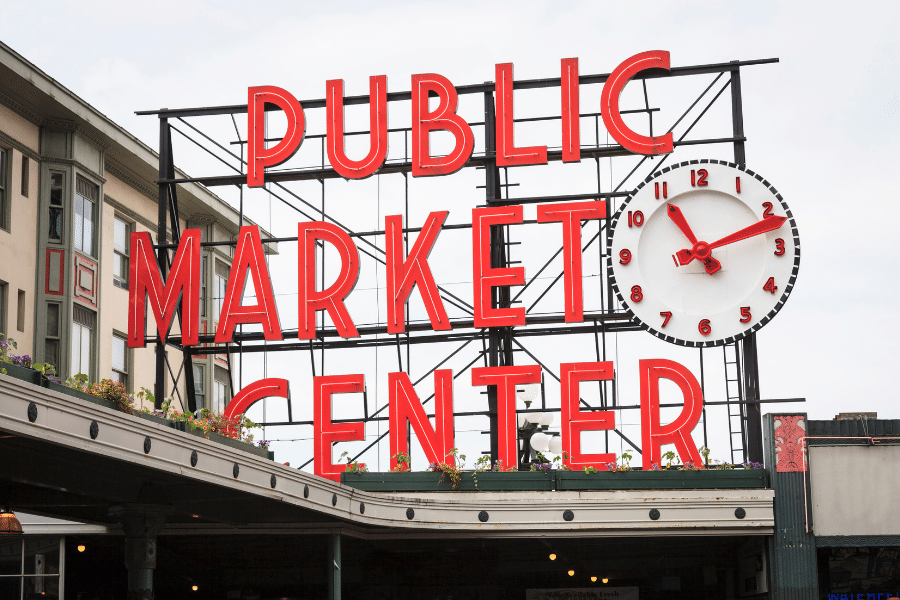 Local Favorites:
Ballard
Ballard is located in the northwestern area of Seattle and is considered one of the city's oldest neighborhoods. What began as a small city where Nordic immigrants settled has since become a thriving waterfront community home to trendy restaurants, hip bars, popular shops, and craft breweries.
Earning a top spot as one of the best neighborhoods in Seattle for its high walkability and top-rated elementary schools, many young professionals and families love to call Ballard home. Most famous for the Hiram M. Chittenden Locks, also called the Ballard Locks, which is a complex of locks at the west end of Salmon Bay in Seattle, many visitors come to this attraction to witness boats of all sizes and shapes load into the locks to move between the canal and the Puget Sound.
With the cost of living considered to be around average for Seattle, Ballard is one of the most diverse neighborhoods in the city. Filled with lots of things to do, residents will never be bored living in Ballard.
Local Favorites:
Capitol Hill
Located only a few minutes east of Downtown Seattle, Capitol Hill is one of the coolest neighborhoods in Seattle that is packed with cozy coffee shops, chic bars, delicious eateries, and LGBTQ clubs. Offering its residents a dense urban way of life where most residents own their homes, Capitol Hill is most known for being one of the city's most popular nightlife and entertainment districts.
Home to a famous historic gay village and a vibrant counterculture community, Capitol Hill is one of the largest and most densely populated residential neighborhoods in Seattle. Worth visiting and moving to, Capitol Hill attracts artists and musicians looking for a unique experience.
Local Favorites:
Queen Anne
Providing a mixture of commercial hubs and residential properties, Queen Anne is a good neighborhood in Seattle historically known for having a vibrant and bright community. Considered to be one of Seattle's most luxurious areas, Queen Anne is known as the location of some of the most beautiful views in Seattle and is the site of some of the most iconic city attractions, including the Space Needle and Chihuly Garden and Glass.
Named after its Queen Anne stylish architecture, the neighborhood of Queen Anne has a cost of living that is much higher than other neighborhoods in Seattle. This upscale, one-of-a-kind community is famous for its lovely vistas and cobblestone streets. Offering small-town vibes and proximity to Downtown Seattle, Queen Anne is home to many young professionals and families.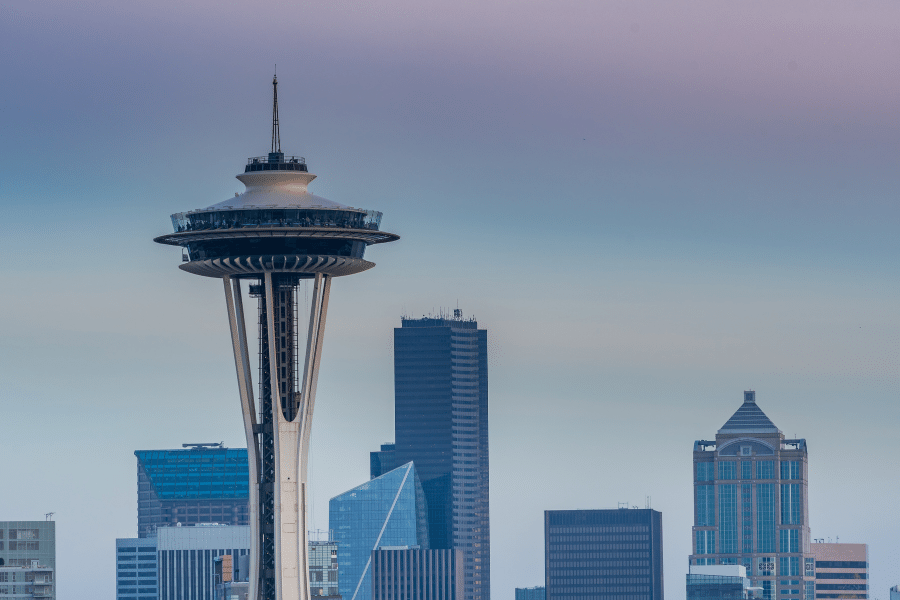 Local Favorites:
West Seattle
Considered to be one of the best neighborhoods for families in Seattle, West Seattle is a beautiful place to live to raise children since it has a high quality of life and easy access to nature, parks, and community activities. Best known for its eco-friendly practices and laid-back way of life, this popular residential area is one of the city's oldest and most sought-after places in Seattle.
Since West Seattle Junction is recognized as the commercial heart of the neighborhood, many casual restaurants, locally-owned coffee shops, and trendy shops can be found here. As one of the area's most appealing and scenic neighborhoods, West Seattle offers stunning views of the city and the Olympic Mountains and an expansive waterfront with a relaxed beach town vibe.
Although West Seattle is relatively walkable, most residents own a car to get around town. Comprised of several smaller neighborhoods, including the areas of Admiral and Delridge, West Seattle provides the charm of a small community with big city convenience.

Local Favorites:
Belltown
Found in central Seattle, the neighborhood of Belltown is a good area that offers a dense urban feel. Full l of bars, restaurants, coffee shops, and public parks, Belltown is a hip neighborhood with a lot to offer its residents.
As one of Seattle's most densely populated areas, Belltown is most known for its beautiful condos, art galleries, nightclubs, and former warehouses. Located on the city's waterfront, Belltown is adjacent to Downtown Seattle and is described as a young and hip place to live with tons of things to do.
Ranked as one of the most walkable neighborhoods in Seattle, it is easy to travel to its many attractions. Since Belltown is located close to the city's center, most homes that can be found here are high-rise towers, condos, and apartments. Most single-family homes are found in other neighborhoods away from the city center.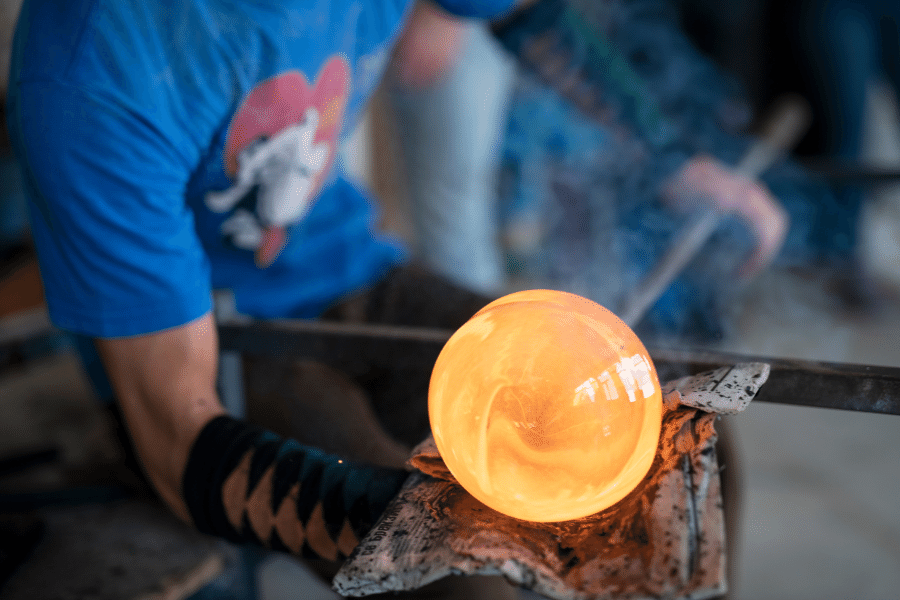 Local Favorites:
Fremont
Once a separate city annexed to Seattle in 1891, the neighborhood of Fremont is a good area found only 20 minutes North of Downtown Seattle. Providing its residents with an urban way of life, many young professionals tend to call Fremont home. With a population of over 10,400 residents, Fremont has a median age of 34.
Named Seattle's most bohemian neighborhood, Fremont is known for having eclectic street art, indie stores, hip bars, and a vibrant restaurant scene. Home to the Fremont Sunday Market, a famous market where residents can buy local art, clothes, and antiques while ordering street food from food trucks, there is always something new to do in Fremont.
Local Favorites:
Where do you see yourself living in Seattle, WA?
Whether you search for single-family homes for sale in Seattle within proximity to Pike Place Market or townhomes for sale in Seattle in the Capitol Hill neighborhood, there are a variety of beautiful communities to choose from, no matter your lifestyle.
When considering a move to one of these great neighborhoods in Seattle, contact us here so that we can connect you with one of our knowledgeable and friendly Realty Specialists. We will work with you to find the perfect new home of your dreams regardless of your price point, location, or needs. We are here to help and are ready to answer any questions about the home-buying process.

Find your new home
Search real estate and homes for sale