5 Best Neighborhoods in Santa Rosa, CA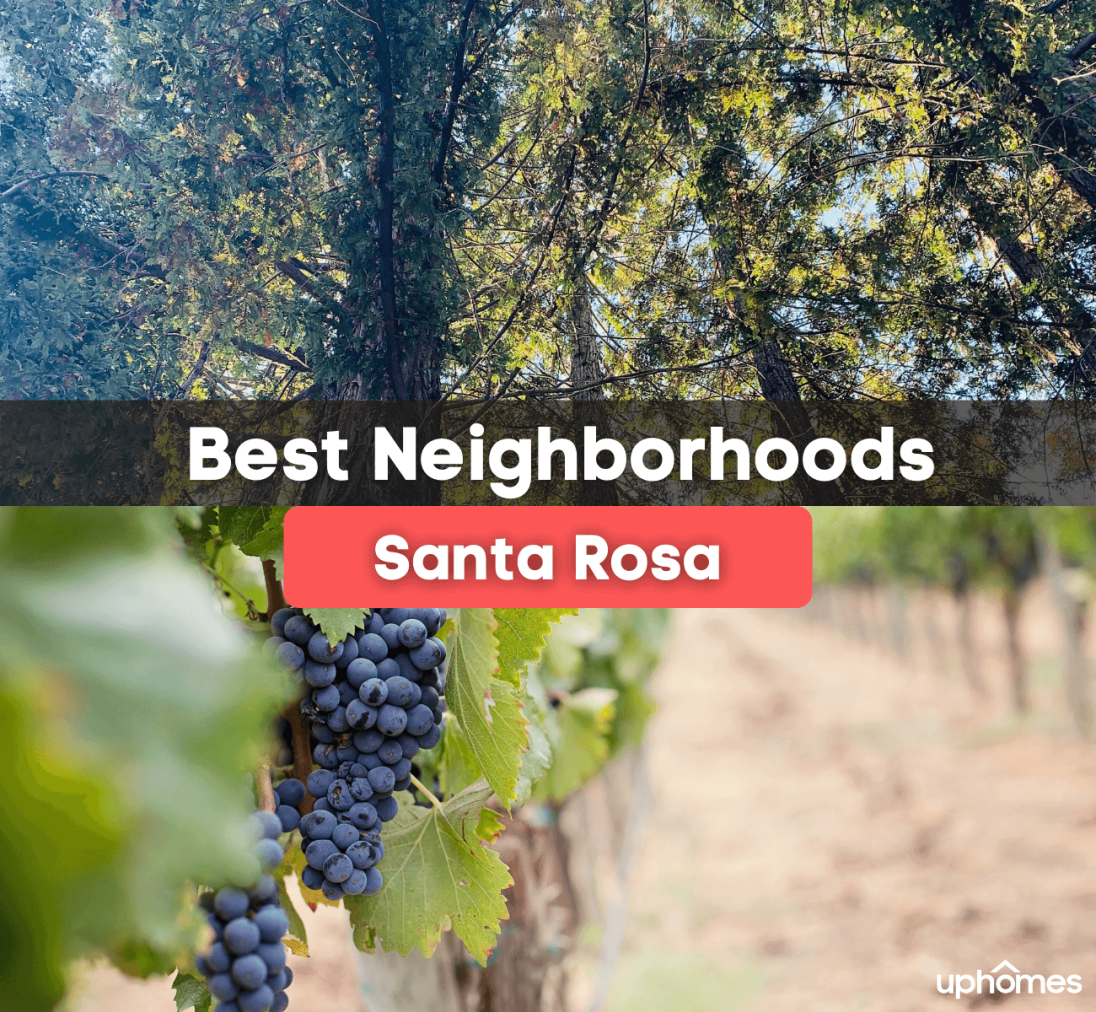 Best Places to Live in Santa Rosa, California 
Looking for the best neighborhoods to live in Santa Rosa? Here are 5 of the best places to live!
Found in Sonoma County in northern California, the city of Santa Rosa is situated just north of the Bay Area. Known for its beautiful wine country, rolling hills, and expansive parks, Santa Rosa is a laid-back community with a lively culture. Considered a good place to live, Santa Rosa is the perfect destination for both young professionals and retirees alike. Plus, located only 55 miles north of San Francisco and 40 minutes from the nearest beach, its location and prime real estate have made it into one of the most desirable destinations in the country.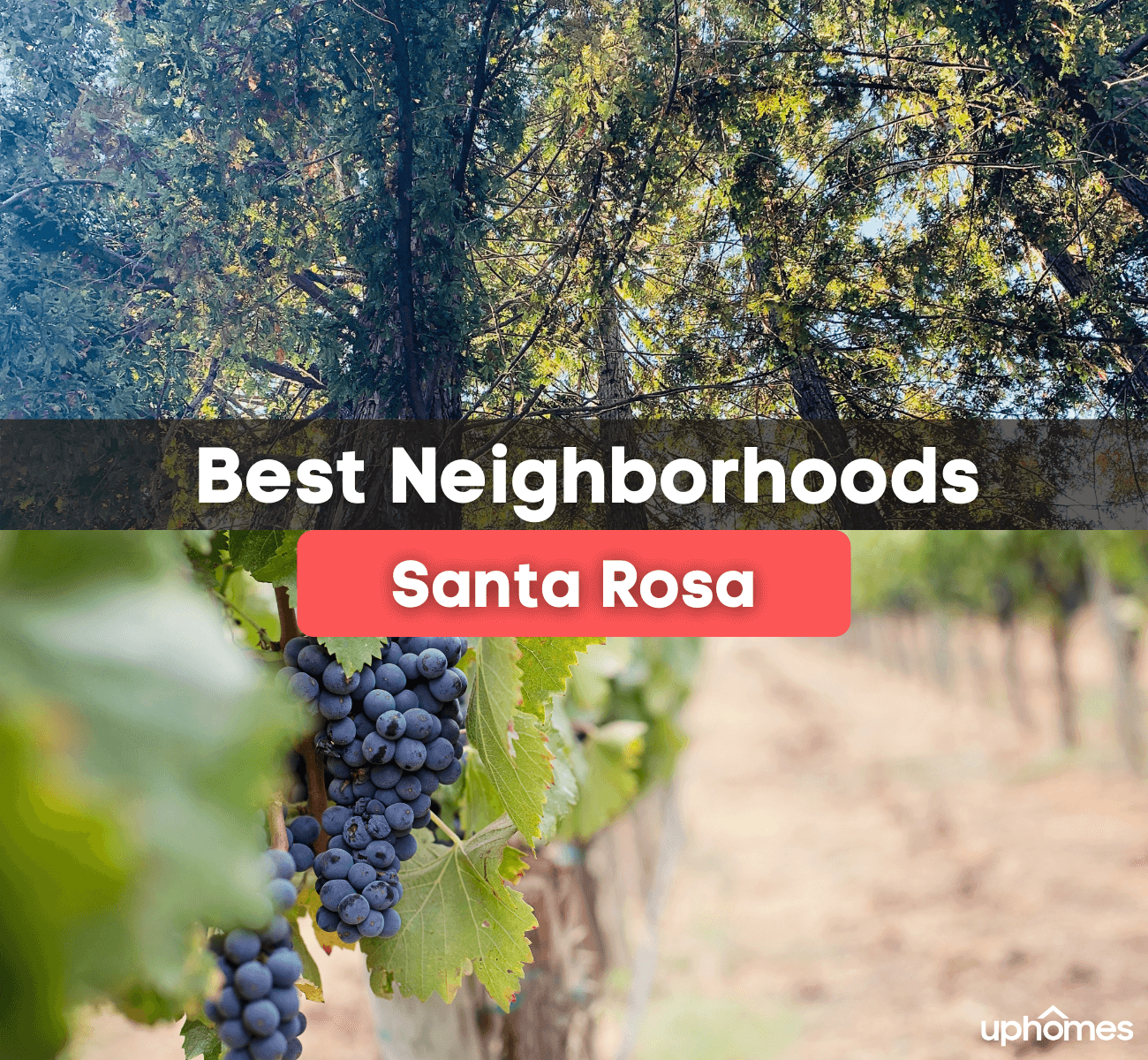 As the largest city in the wine country, Santa Rosa was named one of the best places to live in California. If you are making the big move to California and have decided to make Santa Rosa your home then you are probably wondering where you should live. Though Santa Rosa may be expensive, there are plenty of safe and nice neighborhoods to choose from that will appeal to any lifestyle. With the help of this neighborhood guide, our team has compiled a list of the best places to live in Santa Rosa while staying away from any bad parts of town. Read on to learn more about the 5 Best Neighborhoods in Santa Rosa, California!
Downtown Santa Rosa
Though Santa Rosa may be on the smaller side, the Downtown center of the city can be found between 3rd and 4th street. This urban neighborhood is where most of the cities restaurants, bars, shops, and businesses are located. Considered a very walkable neighborhood, young professionals choose to move to this area to not only cut down on commute times but to be surrounded by top amenities. Great for single adults and couples, Downtown Santa Rosa is characterized as a young suburban neighborhood with a hip and trendy vibe. Well maintained, the streets are lined with beautiful trees and the storefronts are historic. While many of the single-family homes available are older, there are many newly renovated townhomes and loft-style apartments located above popular businesses to check out. If you are looking for city life in a relaxed atmosphere then living in Downtown Santa Rosa may be just the place for you.
Local Favorites:
Oakmont
This master-planned adult community is a sought-after residential area. Living in Oakmont is ideal for adults who want a tight-knit community and neighbors that are welcoming and friendly. With a strong homeowners association, the neighborhood is well-maintained and kept clean at all times. Plus, since this is a master-planned community, the area is extremely safe and looked after. Featuring a golf course, tennis courts, pools, beautiful gardens, a dog park, and recreational centers have access to top amenities without even leaving the neighborhood.
Home to over 4,500 residents, there is something for everyone to enjoy. Prioritizing healthy living, most residents love to get involved and spend their time outdoors. Plus, located in the heart of wine country, be surrounded by stunning views and an abundance of recreational activities. With a variety of home styles available have your pick of the floor plan and square footage. Depending on home style and location in the neighborhood, the median home price starts at around $500,000 in Oakmont. In our opinion - Oakmont is one of the best neighborhoods in Santa Rosa, California. 
Local Favorites:
Bennet Valley
Are you retired and looking for a new place to live? Then look no further than the neighborhood of Bennet Valley. Named after James Bennet who once lived on the land in the 1860s, this historic neighborhood is found on the southeast edge of town. Situated only 10 minutes away from Downtown Santa Rosa, Bennet Valley is in the perfect location near popular amenities and entertainment. Many residents living in this residential neighborhood enjoy wine tastings, hiking, exploring new walking trails, gardening, eating at amazing restaurants, and golfing.
Part of the reason why Bennet Valley is great for retirees is that it is the home of the Bennet Valley Golf Course. Notorious for attracting an older demographic, this golf course is kept in great condition and has multiple membership options for players. Plus, with multiple shopping centers and popular outdoor parks in the neighborhood, Bennet Valley is considered a modest place to live that has a lot to offer its residents. Though there is no planned community and no official homeowners association, Bennet Valley has no shortage of beautiful homes to choose from. Most homes in the area have their own private pools built in the backyards and many residents choose to become members of the golf club. Since most residents living here are retired and considered well-off, the median home value can reach anywhere up to $1.2 million. 
Local Favorites:
Historic Railroad Square
Found just west of Downtown Santa Rosa and the 101 freeway, the Historic Railroad Square is the perfect place to call home for any history buff. This neighborhood is most well known for its handful of historic buildings that remain standing after the earthquake of 1906. This infamous earthquake shook Santa Rosa and the San Francisco Bay Area so hard that over 500 city blocks were destroyed. Several fires were also started around the city after the earthquake that burned for three days straight causing massive amounts of damage. 
Named after the train depot building that was thankfully not damaged, this neighborhood celebrates its history through its architecture and array of vintage stores. Today, this quaint historic district is designated by its railway buildings, flourishing businesses, local boutiques, restaurants, and fun entertainment. Designated as Santa Rosa's "Old Town," this part of the city is even listed on the National Register of Historic Places. Featuring multiple parks and many beautiful historical single-family homes, living in Historic Railroad Square is quite the experience. 
Local Favorites:
Roseland
Thought to be one of the most diverse neighborhoods in Santa Rosa, living in Roseland is great for young families and couples with kids. This neighborhood is also considered one of the most affordable places to live in Santa Rosa which makes this a great option for those with a limited housing budget. This commercial and residential area is known to be safe and is the location of many stores and businesses. In fact, many Santa Rosa residents may find themselves working in Roseland. If you are moving with school-aged children, then be happy to know that Roseland has a fantastic school district with many top public schools. In fact, the schools in Roseland are considered the most diverse in Sonoma County. It is safe to say that your kids will love their new home in Roseland just as much as you will. 
Local Favorites:
The Best Neighborhoods in Santa Rosa - The Bottom Line
Whether you are moving to Santa Rosa for work or simply for a change of scenery, there is a neighborhood for you. Before moving, make sure to reach out to one of our knowledgeable and outgoing Realty Specialists to aid and guide you through the home buying process. Contact us today to find the home and neighborhood of your dreams in Santa Rosa, California!
#blog-moving-california-cta# 

Find your new home
Search real estate and homes for sale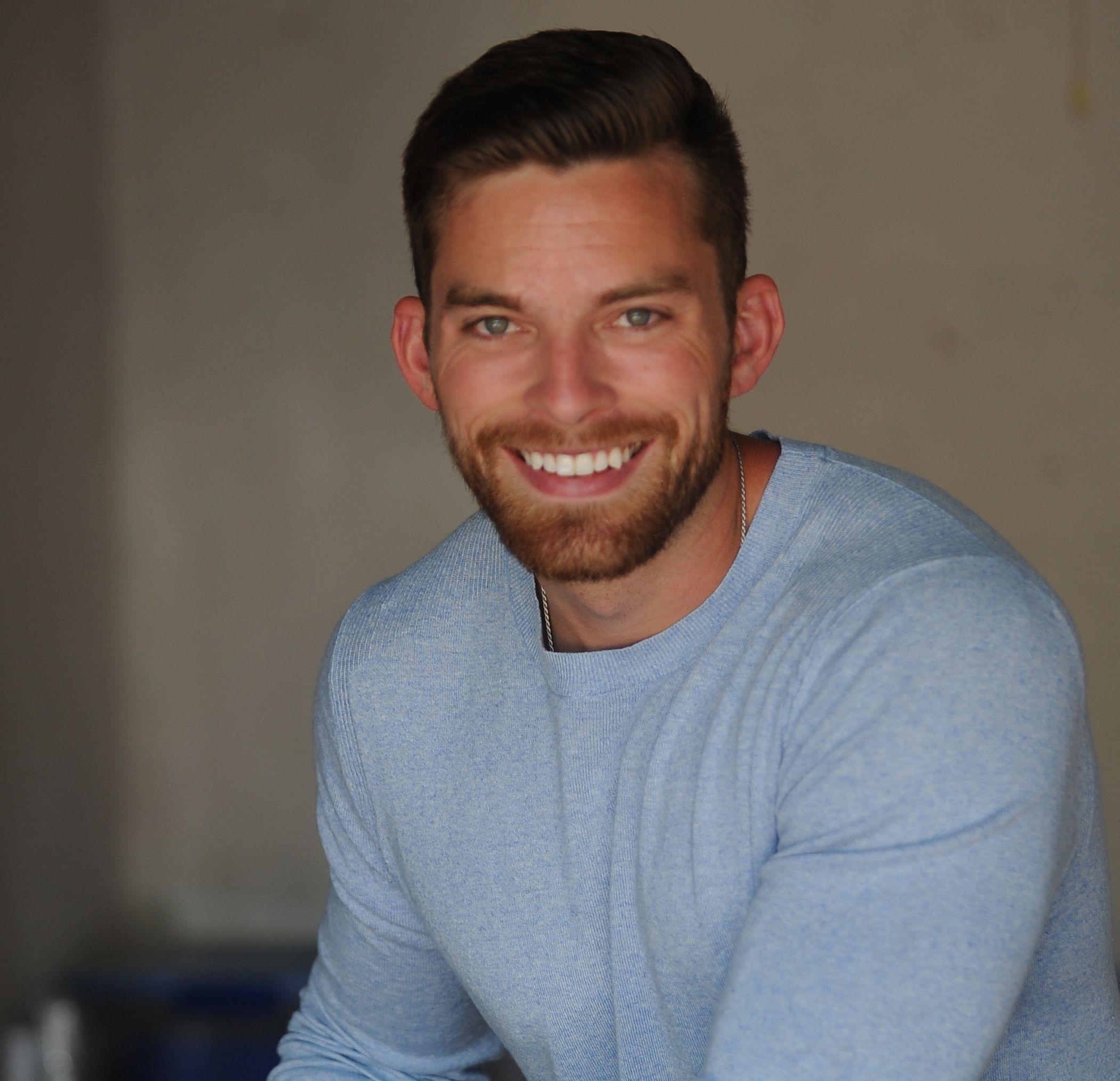 Ryan Fitzgerald
Hi there! My name is Ryan Fitzgerald, and I am a REALTOR®. My goal is to help you learn more about real estate through our Real Estate Blog! Hopefully, you enjoyed the above blog post and it found a way to provide help or value to you. When you're ready to buy or sell a home of your own let us know here. Please feel free to join the conversation by dropping us a comment below.