5 Best Neighborhoods in Santa Barbara, CA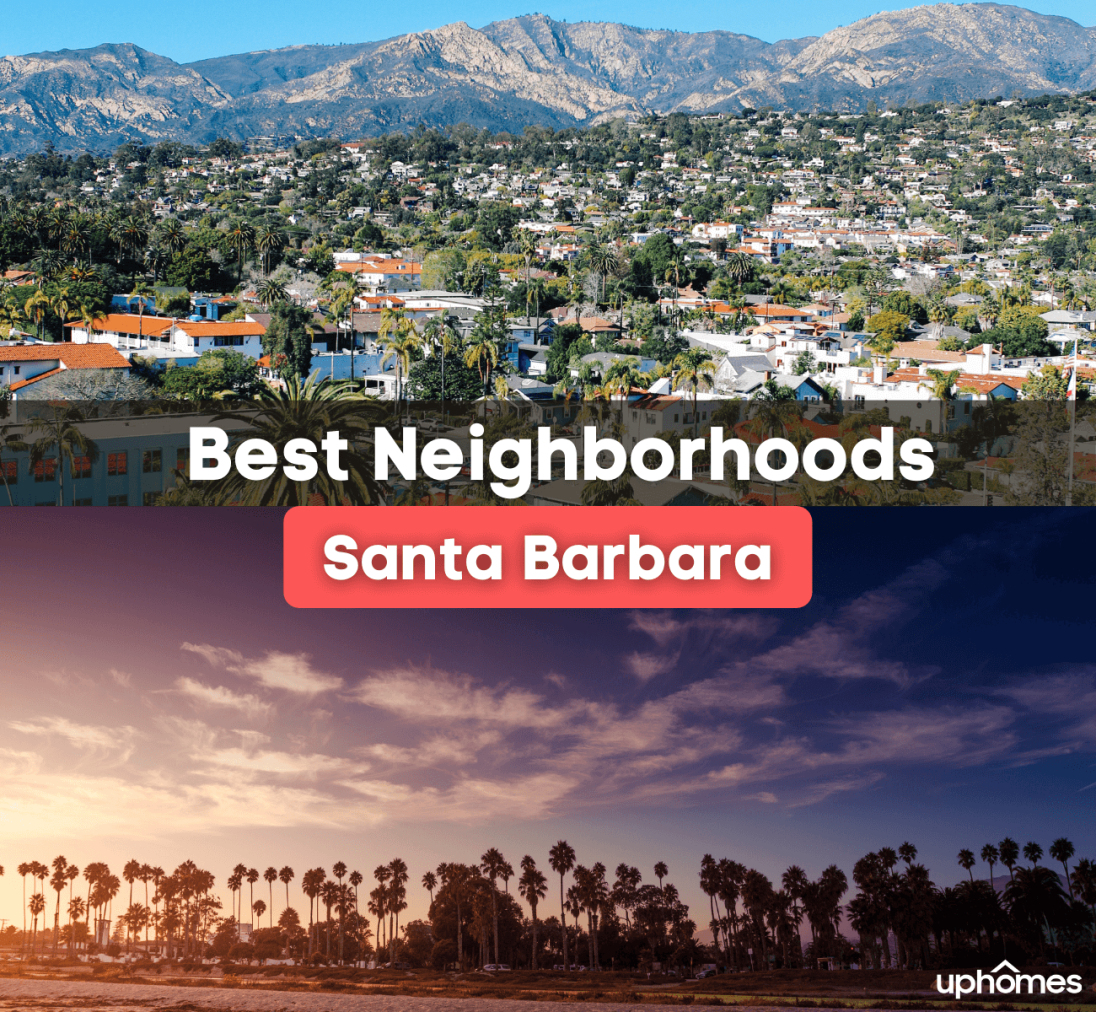 5 Best Places to Live in Santa Barbara
Searching for the best places to live in Santa Barbara, CA? Here are 5 of the best neighborhoods!
Located on California's central coast, the laid-back city of Santa Barbara is a great destination for young professionals, entrepreneurs, families, and retirees alike. Renowned for its stretches of pristine beaches, surfing, prime hiking, mountain trails, and world-class dining, living in Santa Barbara is the perfect place for any nature enthusiast and adventurer. Plus, home to multiple top colleges and universities including the University of California at Santa Barbara, further your education while learning in paradise.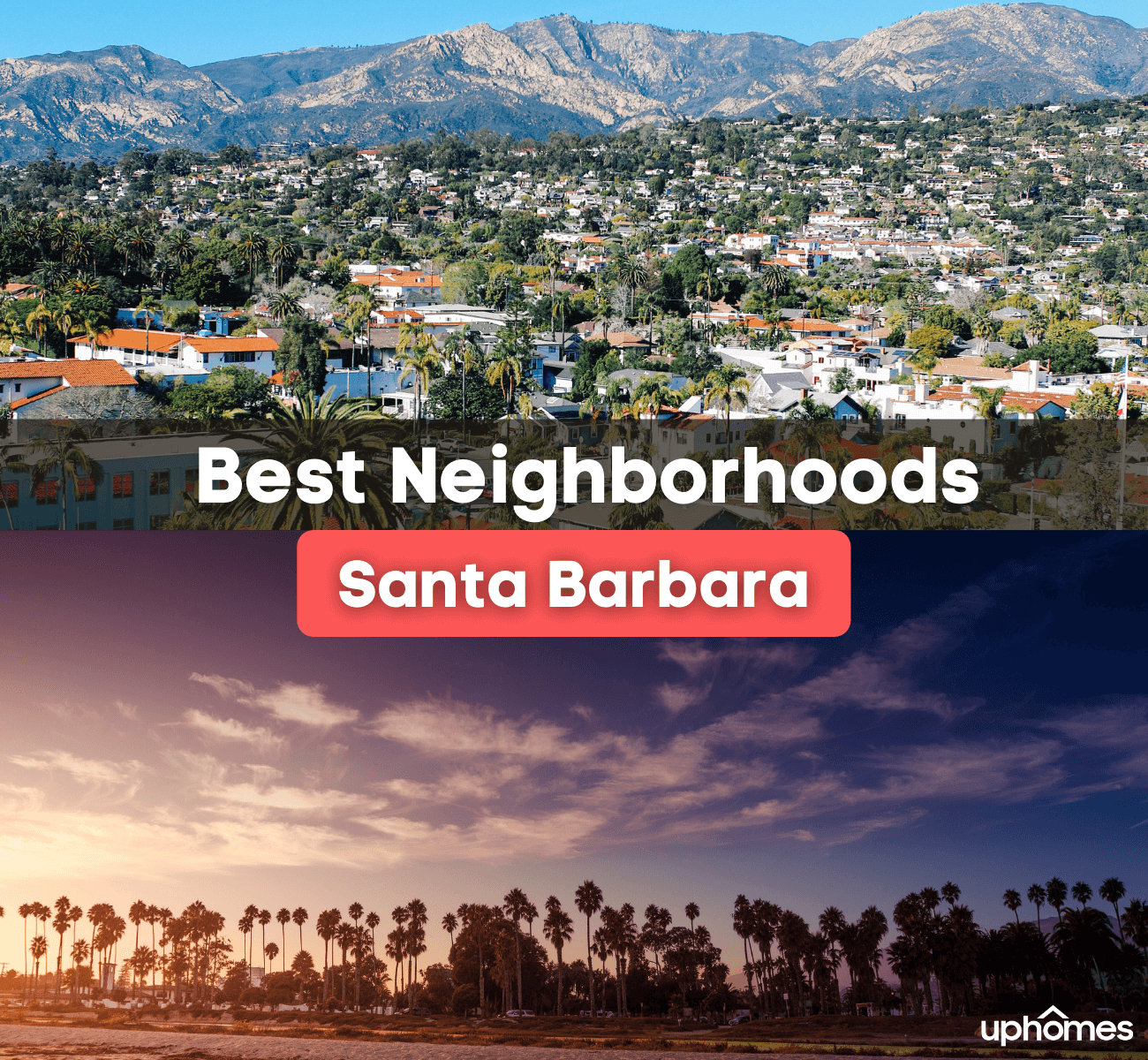 Though the cost of living may be high, Santa Barbara is still considered one of the best places to live in California. Whether you are making the big move to California for work or simply for a change of scenery, consider making Santa Barbara your new home. Before moving, you might be wondering what the best areas to live in Santa Barbara are. With the help of this neighborhood guide, learn all about where you should live while staying away from any dangerous areas. Read on to learn more about the 5 Best Neighborhoods in Santa Barbara, California!
Downtown Santa Barbara
Did you know that Santa Barbara is actually a pretty small city? Spanning for only 21 square miles, there are multiple neighborhoods in the area that will appeal to any lifestyle. Downtown Santa Barbara for example has made the top of this list for its beach vibe and small-town charm. Recognized as the heart of Santa Barbara, the streets of Downtown are where locals can find top restaurants, museums, art galleries, nightlife, entertainment, and historical landmarks. Considered walkable, most residents that choose to live in Downtown Santa Barbara are young professionals and families that want to be surrounded by only the best amenities that the city has to offer. Not only are commute times short to work, but getting around on these city streets is easy to navigate. 
Beloved for its Spanish architecture and vibrant culture, there are plenty of housing options to consider. Have your pick of single-family ranch-style homes, historical cottages or bungalow homes, contemporary apartments, or renovated townhomes and condos. Known as a popular destination, most residents can be found near State Street which is the hub of shopping and entertainment. Known as a generally safe and beautiful city, living in Downtown Santa Barbara is highly sought after. Plus, if you are moving to the area with school-aged children, Downtown Santa Barbara is home to highly-rated public and private schools.
Local Favorites: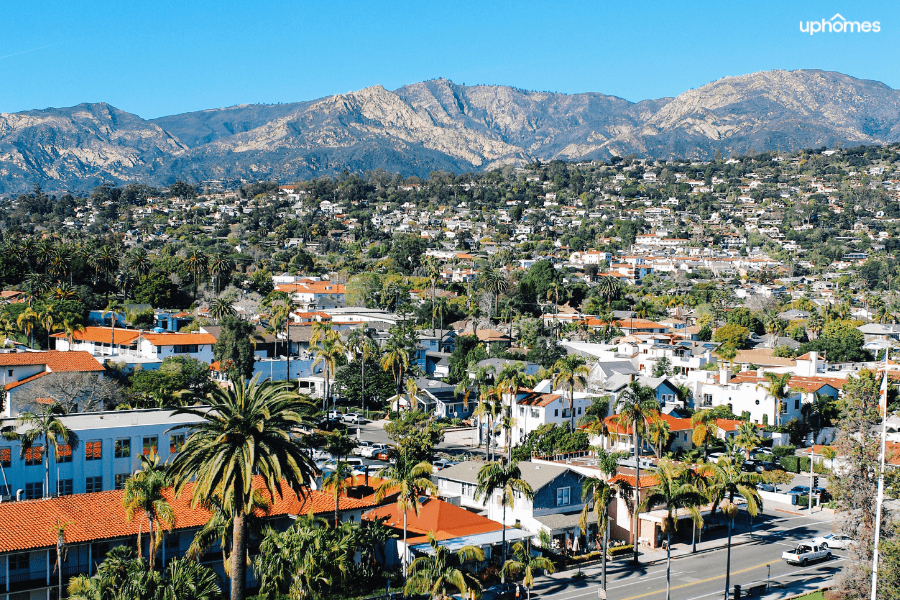 Mission Canyon
The neighborhood of Mission Canyon is a suburb of Santa Barbara. Considered more remote than other nearby neighborhoods, Mission Canyon is found directly between the Pacific Ocean and the Santa Ynez Mountains. Surrounded by picturesque views and beautiful natural landmarks, this residential area stands out from all of the others. Considered one of the most magnificent neighborhoods in the area, Mission Canyon, unfortunately, does not provide many amenities due to its focus on sought-after parks and natural wonders that attract many tourists and visitors. Most of the entertainment, shopping, and restaurants can be found in Downtown Santa Barbara. 
Surrounded by lush vegetation, forests, and valleys, there is much to see and explore when living in this neighborhood. On the other hand, due to all of this lush vegetation, the risk of wildfires remains high and is a concern for residents. Perfect for well-established couples and successful business professionals, most residents that live in Mission Canyon have been around the area for a while. 
Described as both eclectic and historic, most homes in Mission Canyon are found along the hillside and situated close to one another. With many home styles to choose from, have your choice of single-family homes built in the 1920s and the 1930s, ranch-style homes, cottages, bungalows, modern architecture, and Spanish Revival styles. Some of the largest homes and lots in this area have a median home value of up to $3 million. It is safe to say that living in Mission Canyon comes with a high price tag. 
Local Favorites: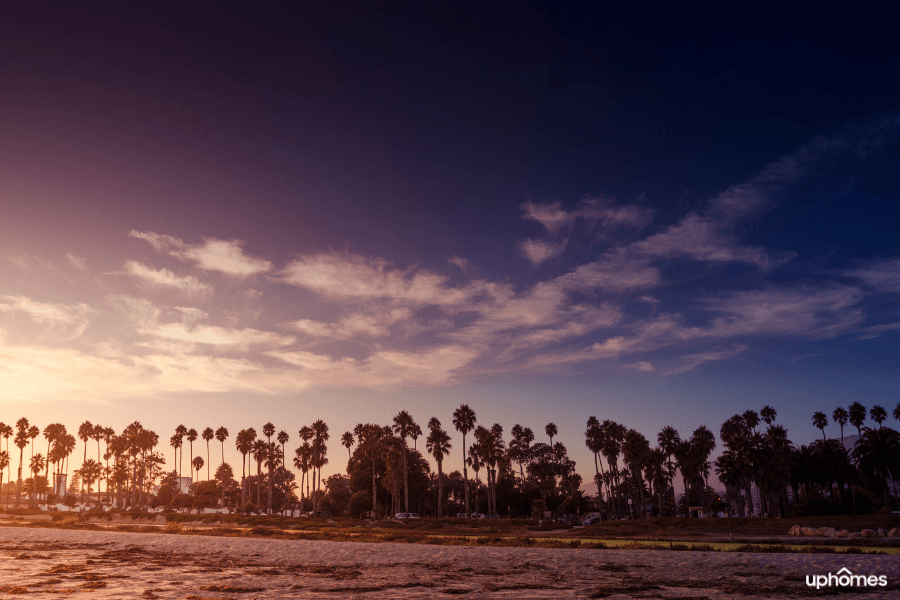 The Riviera
Santa Barbara is often referred to as the "American Riviera" and this neighborhood is a prime example of why. Characterized by its white stucco and red-tiled rooftop homes, the neighborhood of the Riviera closely resembles a Mediterranean coastal city. Situated only 10 minutes away from Downtown Santa Barbara, The Riviera is in a prime location and has become one of the cities most desirable neighborhoods. Surrounded by the beautiful mountain landscape, homes are nestled in the hillside with breathtaking views of the deep blue Pacific Ocean. In fact, instead of having front and backyards, most single-family homes are adorned with decks and balconies instead in order to witness the stunning scenery every day.
Attracting an older demographic, most residents in this neighborhood are either well-established professionals or retirees. Since there are no schools in this area, living here is not ideal for families with children. Often described by residents as relaxing and serene, living in The Riviera is a true reflection of what Santa Barbara is all about. If you are looking for a neighborhood that lives at a slow pace among curved streets and out of this world views then consider moving to The Riveria. Featuring stately mansions and large estates, most homes here sell from anywhere between $1 million and $3 million. In our opinion - The Riveria is one of the best neighborhoods in Santa Barbara, California.
Local Favorites: 
The Mesa
The Mesa in Spanish translates to a "flat-topped hill with steep sides." This neighborhood lives up to its namesake due to its elevated and flat two-and-a-half-mile stretch of land. Located next to the Pacific Ocean, the neighborhood of The Mesa is close to nearby beaches, parks, green spaces, walking trails, and many other amenities. Beloved for its youthful ambiance and historical influence, many young professionals, families, and college students have decided to call The Mesa home. Recognized as one of the youngest and newest residential communities in Santa Barbara, this is an up-and-coming area with a lot of potential for further development and growth.
Offering many housing options, most single-family homes in this area are of Mediterranean, ranch, contemporary, and cottage styles. Divided into three separate districts, residents decide to live in East Mesa, West Mesa, or Alta Mesa. East and West Mesa are closer to the ocean and have higher home values while Alta Mesa is a bit further away. Residents that decide to live in this neighborhood are often outdoor enthusiasts that love to spend their free time in nature. Often prized for its small-town and intimate vibe, The Mesa is a great neighborhood for those wanting a tight-knit community and friendly neighbors. 
Local Favorites: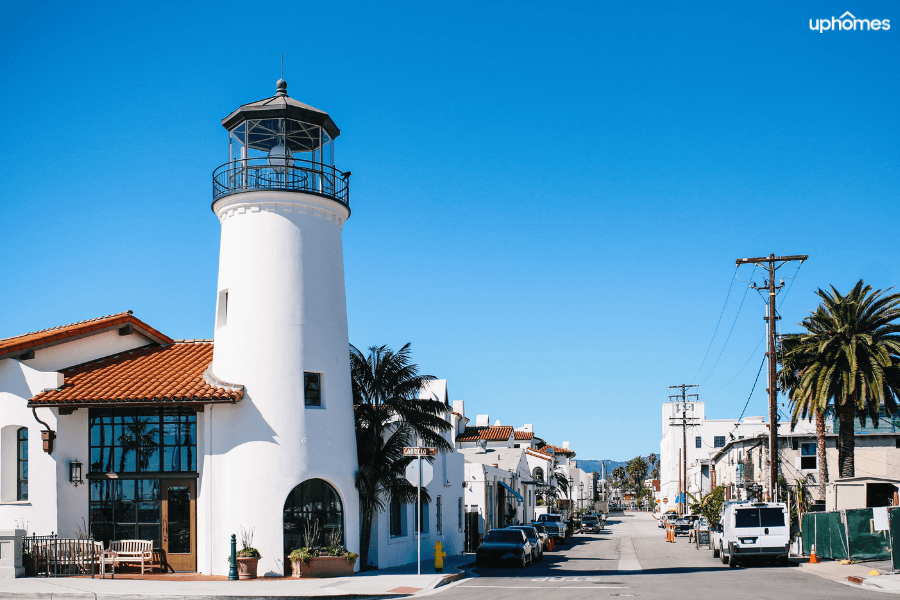 Isle Vista
Due to this neighborhood's proximity to the University of California at Santa Barbara, many college students and young professionals decide to call Isle Vista home. Prized for its high safety rating, living in this neighborhood is highly sought after. Surrounded by many local coffee shops, bookstores, restaurants, boutiques, and exciting nightlife, Isle Vista is a prime example of a college neighborhood. Since most of Isle Vista is centered around the university, expect to find many rental apartment buildings and homes as well as cheap entertainment. With a population of over 27,000 people in this community, there is always something to do and an event to attend. Plus, since the neighborhood backs upright to the beach, many residents can be found in the sand or surfing the waves. If you are looking for a home in the area, it is advised to start your home search before the start of the school year in order to beat the college student crowd.
Local Favorites: 
The Best Neighborhoods in Santa Barbara, CA - The Bottom Line
Once you have found the neighborhood of your dreams in Santa Barbara, then it is time to reach out to one of our knowledgeable and experienced Realty Specialists to aid and guide you through the home buying process. Whether you want to live in a home close to the ocean or nestled deep in the hillside, there is a neighborhood for you. Contact us today to find the perfect home and neighborhood in Santa Barbara, California! Our team will lead you through every step of the way.
#blog-moving-california-cta#

Find your new home
Search real estate and homes for sale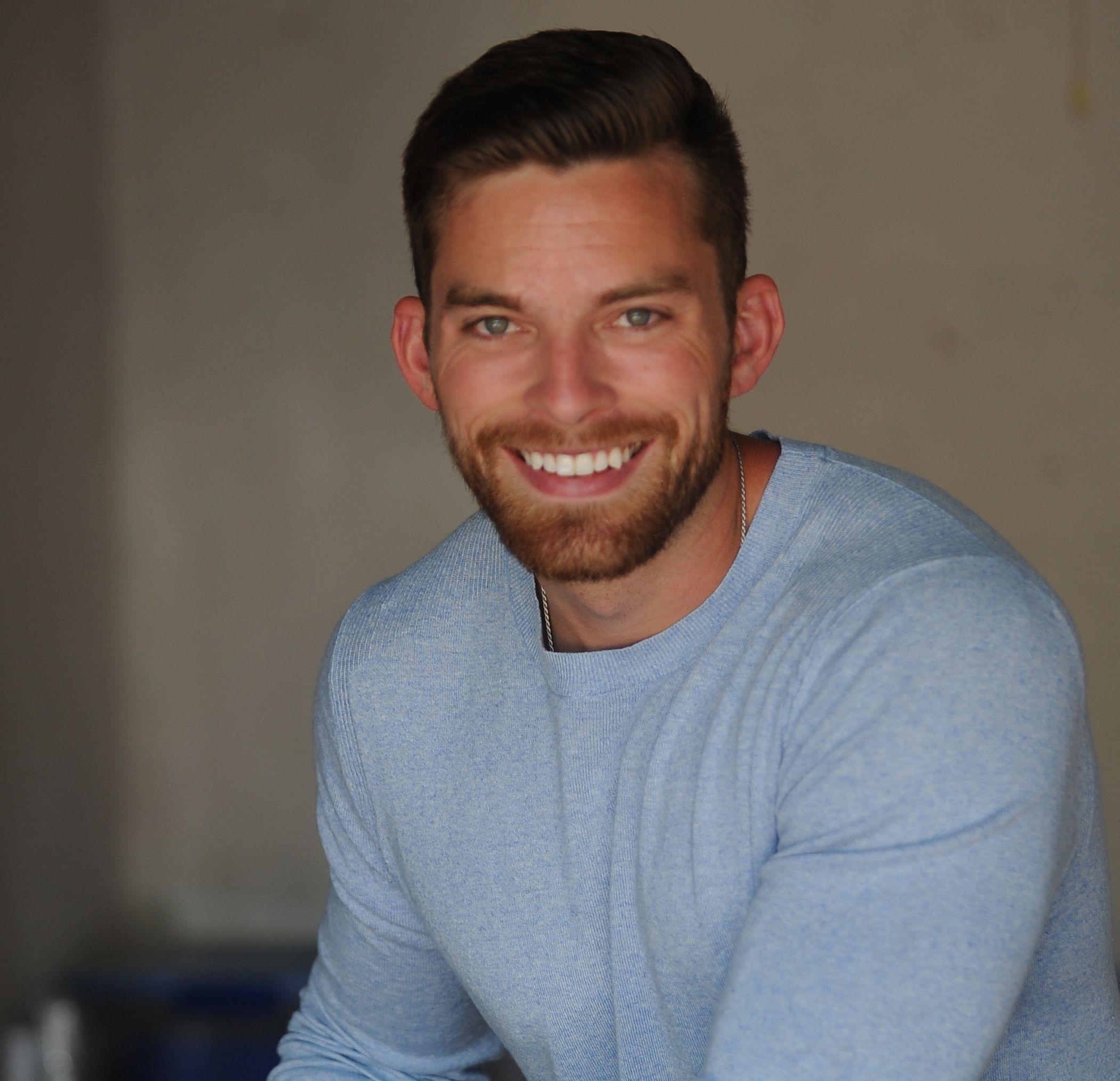 Ryan Fitzgerald
Hi there! My name is Ryan Fitzgerald, and I am a REALTOR®. My goal is to help you learn more about real estate through our Real Estate Blog! Hopefully, you enjoyed the above blog post and it found a way to provide help or value to you. When you're ready to buy or sell a home of your own let us know here. Please feel free to join the conversation by dropping us a comment below.