7 Best Neighborhoods in Richmond VA (+1 Bonus!)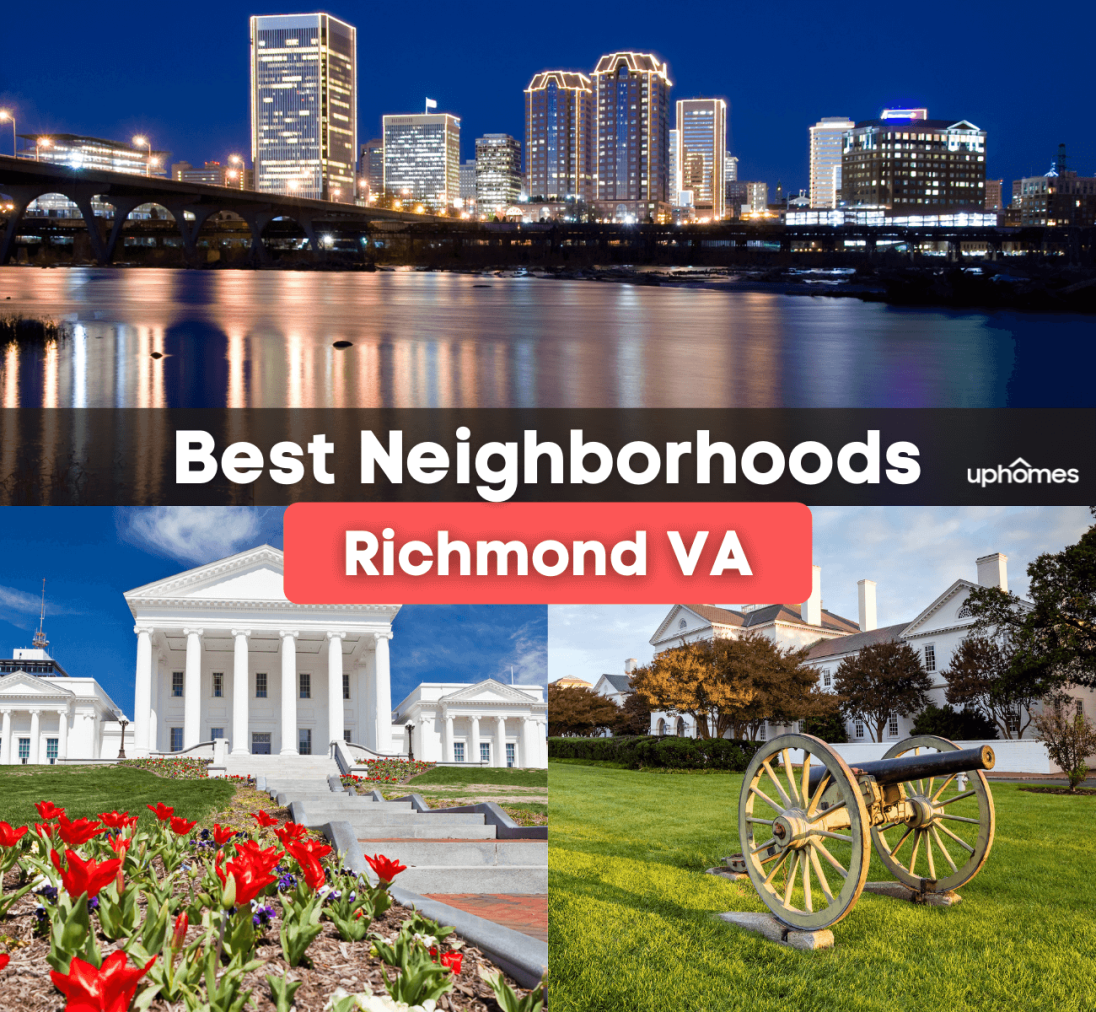 Best Places to Live in Richmond VA
Searching for the best neighborhoods in Richmond, VA? You've come to the right place! Here are 7 (+1 bonus) of the best places to live in Richmond!
Richmond is a fun and unique place to live, attracting many young professionals and families who want to live and work in an affordable city. It's part ofthe reason so many people are moving to Richmond.Known for its endless craft beer scene, restaurants that have won national accolades, and running and bike trails along the James River, Richmond has plenty to offer to all types of people. Richmond is divided into five districts - Downtown, East End, North Side, Southside, and West End. Each of the districts has several neighborhoods and suburbs.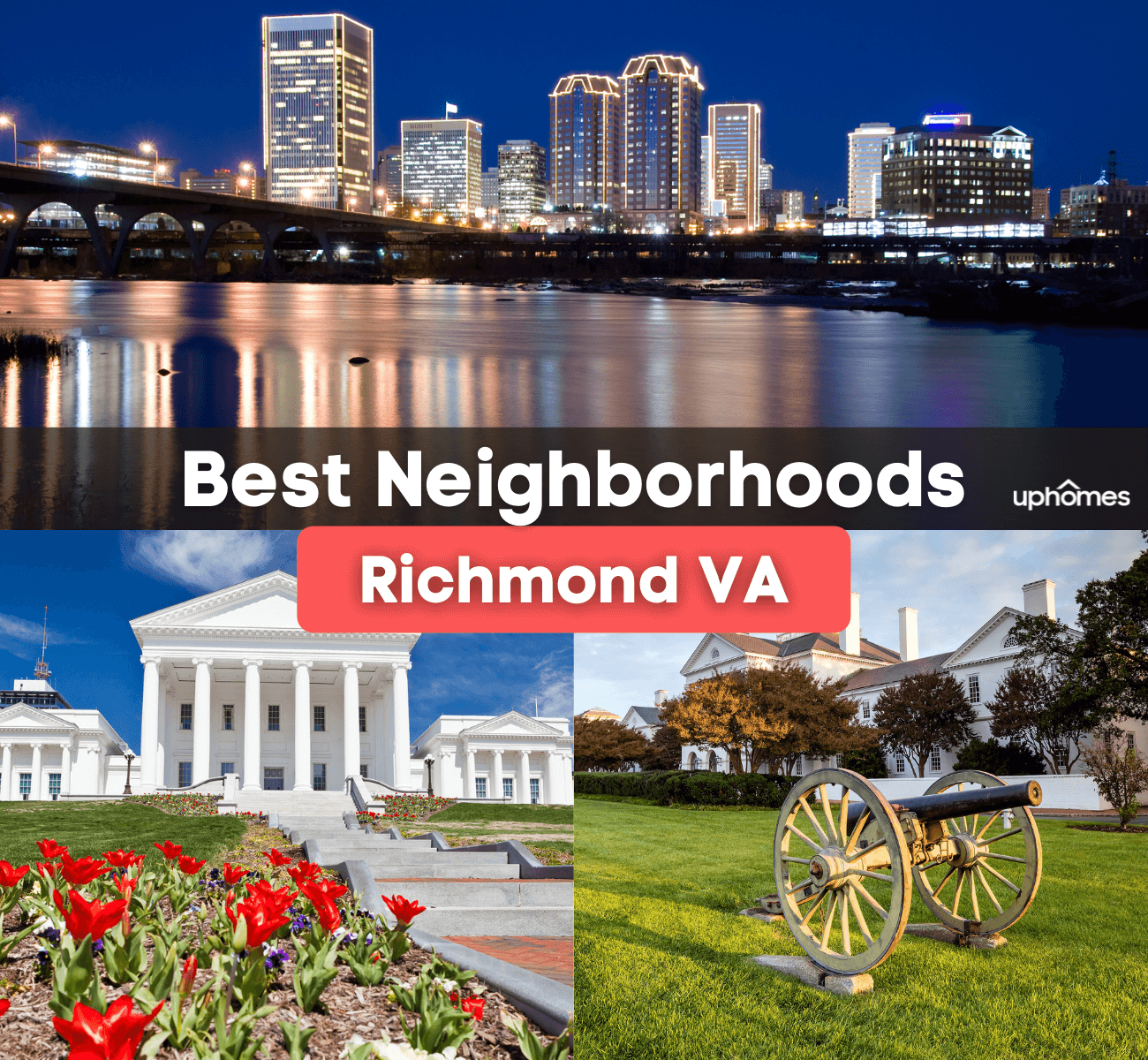 The capital city is rich with history and it's obvious when you stroll through the neighborhoods. The homes and apartments here have a lot of character and they all look very unique. That's one of the most charming things about Richmond! You'll soon see even the names of the neighborhoods in Richmond are funky, interesting, and quite quirky. The city has even ranked in the top 5 best places to live in Virginia.
One of the most stressful parts about moving can be finding the right place to move to in your new city.There are many cities to choose from whenmoving to Virginiaand there is a reason people love Richmond! There is a lot to consider from neighborhood safety, cost of the home, quality of schools, and convenience of location.But don't worry, we've done the work for you. With the help of this neighborhood guide, you can read about the most popular neighborhoods in Richmond and why people love them. Read on to see the 8 of the Best Neighborhoods in Richmond.
Carytown
Carytown is the place to live for people who love to shop til' you drop - or if you just love convenience. It's the central hub for walkable shopping and dining expanded over nine blocks. Businesses take over most of Cary Street but single-family homes are available on the side streets. You'll find all types of quirky and interesting shops to explore as well as delicious restaurants just a few steps from your home.
The cost of living is a bit more expensive in Carytown, about 5% higher than Virginia and 13% more expensive than the U.S. average. There is also a little more crime in this area because of the high concentration of people and businesses. Carytown is best suited for people who want to live in a hip and vibrant area. Its central location attracts both buyers and renters. You can find some relatively small, reasonably priced homes or multi-family units here. Apartment rentals are also available above many of the shopsare popular among students. Renters can also choose a more classic apartment complex or a more expensive, high-end community making it one of the best places to live in Richmond.
Local Favorites:
Historic Byrd Theatre: Historical landmark and non-profit which has been in operation since 1928. Known as "Richmond's Movie Palace," the charming theatre is perfect for a cheap movie or to see a second-run film.
Annual Watermelon Festival: Every year, more than 110,000 people rollinto Carytown for the Annual Watermelon Festival. There are more than 100 exhibitors, 80 musicians, and a large kids area. It's the largest one-day festival in the state of Virginia.
Bygones: A neighborhood staple for more than 40 years, Bygones is a quirky vintage clothing store. You can find 1900-1969 clothing and accessories for men and women in this specialty boutique. The prices are high but it's worth the money.
The Fan
The Fan is the perfect place for millennials and some young professionals. It comprises a residential neighborhood with local businesses and restaurants located on street corners. It's a Victorian-inspired area with unique and charming places to live and is super walkable. On Main Street, you'll find restaurants, bars, shopping, fitness studios, coffee shops, and much more. Its name, "The Fan" comes from the streets. The tree-lined streets branch out in a fan shape as you head from east to west.
If you love historic architecture, you will love the homes for sale in this area. Most date back to the late 19th and early 20th century and offer a variety of styles from Queen Anne, Italianate, Beaux-Arts, Bungalow, and Tudor. You'll find historic brick row houses and townhomes as well in this neighborhood. There are some new homes including Citizen 6, a new development of three-bedroom, Modern-style houses. It's also an excellent neighborhood for commuters. The Downtown Expressway, which connects to I-95, is located on the southern edge of this district. If you love history, The Fan is one of the best neighborhoods for you!
Local Favorites:
Joe's Inn: Known for its broad comfort-food menu, vintage vibe, and adjacent bar. You have to try the Greek spaghetti!
Downtown: The Fan is located just two miles away from downtown Richmond so it's close enough to walk or bike. You can also take one of the GRTC buses that service this neighborhood.
Kuba Kuba: A restaurant that serves authentic Cuban food and first opened in 1998. Founded by Chef Manny Mendez, the fishes are a home-stylethat takes their inspiration from the chef's Cuban heritage.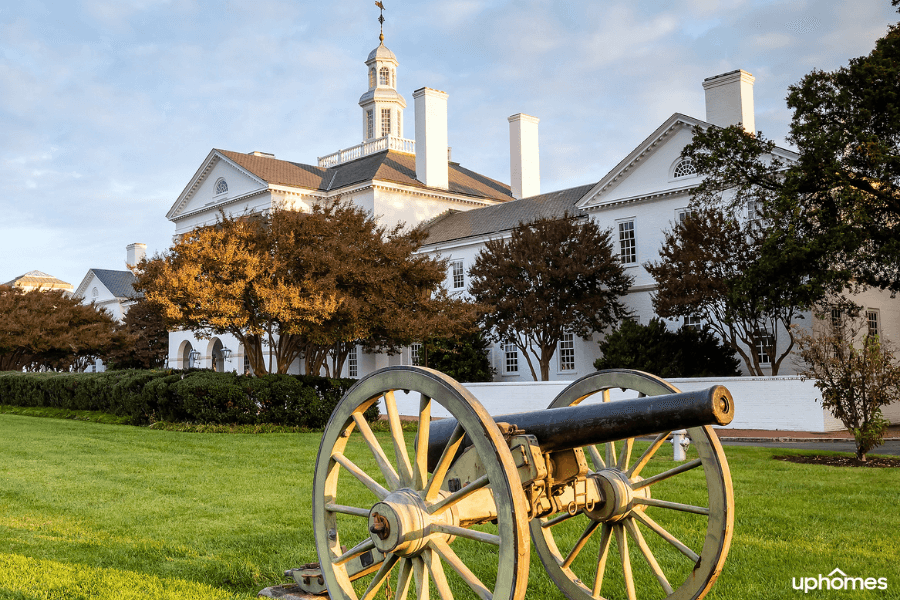 Museum District
Located right next to the fan, the Museum District is another popular neighborhood for young professionals and families. It's known as a community rich in arts and history because of all the museums that line the streets nearby. It's also a short commute to Virginia Commonwealth University so some students and young professionals choose this neighborhood. The median home value is about $371,296 and the average rent costs about $1,151. It's extremely convenient to several restaurants and shops and there is a Kroger grocery store just outside the neighborhood.
Local Favorites:
Virginia Museum of Fine Arts: Considered one of the largest art museums in North America, it has a comprehensive art collection. You can also go to happy hours on the lawn weekly.
LUNCH.SUPPER!: A popular weekend brunch spot with two buildings offering both lunch and dinner options.
Science Museum of Virginia: Check out the exhibitions on health, energy, and natural science. It also includes interactive exhibits, interesting artifacts, and even live animals.
Short Pump
Located in Henrico County, Short Pump is new and thriving. It has a funny name but it comes from an old tavern during the Revolutionary War. It's common to see a lot of new homes in this area as well as townhomes and condo options. The average home value is around $398,000 and rent costs about $1,300 on average. Short Pump, like Carytown, is also a great location for shopping. The schools in this area are highly rated and families have a lot of options including Deep Run High School, Nuckols Farm Elementary School, and Norfolk Academy. There are seven elementary schools, three middle and two high schools. Grocery stores are close by and most people also work nearby. Thanks to the location, education and prices, Short Pump is one of the best neighborhoods in Richmond.
Local Favorites:
Short Pump Town Center: Massive outdoor shopping mall that offers a variety of dining and department stores.
SkateNation Plus: Hockey and figure skating for the whole family plus lessons, laser tag, and tons of arcade games. It's a great place to take the kids!
West Broad Village: Another shopping mall close by with over 40 shops and restaurants.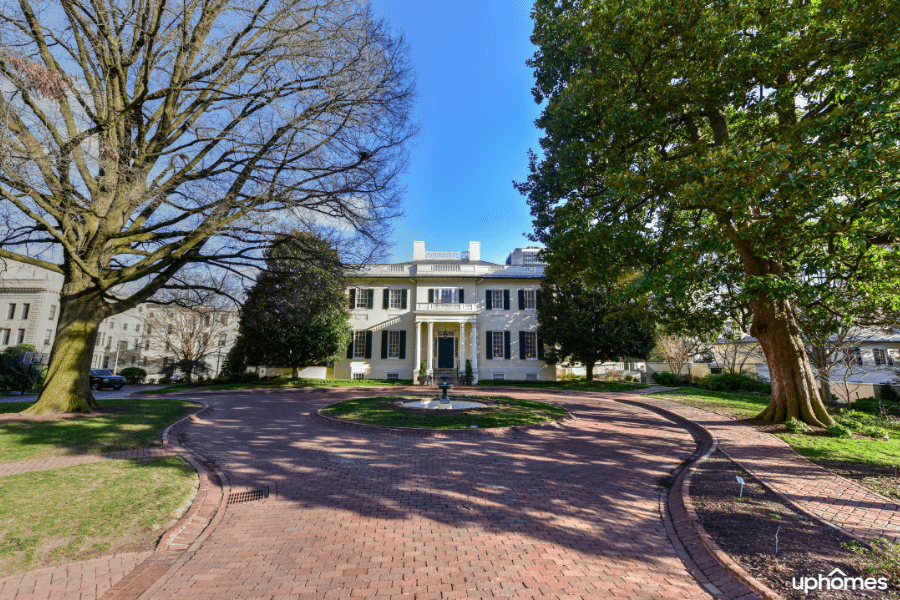 Shockoe Slip and Shockoe Bottom
Historical, classic, and great for exploring on foot, Shockoe Bottom is one of the oldest neighborhoods in Richmond. Cary Street is the heart of the neighborhood made up of cobblestone with restaurants, shops, and much more. Apartments, townhomes, and condominiums make up the majority of housing in this downtown area located near the water. You can also find old warehouses that have been converted into upscale, modern apartments, especially around Tobacco Row.
Commuting is also convenient from Shockoe Bottom because there is easy access to I-95 and the Downtown Expressway. Shockoe Bottom used to be the second-largest slave-trading hub in the U.S. so you will come across historic markers that represent the city's agonizing past. You will find plaques throughout the neighborhood on the Richmond Slave Trail and the site of Lumpkin's Slave Jail. Living in Shockoe Bottom means that you are literally living "at the bottom." The area is low-lying and adjacent to the James River.
Local Favorites:
17th Street Market: One of the oldest public markets in the country. The 17th Street Market hosts silent dance parties and free yoga sessions.
Canal Walk: Shockoe Bottom's Canal Walk overlooks the James River and provides a breathtaking view of the waterway with the downtown area in the background.
Virginia Holocaust Museum: Details the Holocaust while telling stories of local survivors.
Scott's Addition
Known as brewery central, Scott's Addition is the best location for beers and nightlife. It features over a dozen breweries, cideries, and meaderies within less than a quarter square mile so it's easy to hop from one to the next. You'll never need to leave this area to find fun!
There aren't quite as many restaurants as there are drinking spots, but there are a few within walking distance. Scott's Addition is also convenient to Interstates 64, 95, 195, and the Powhite Parkway. It is home to a diverse mix of businesses including film studios, marketing companies, advertising groups, and other firms. There are many historic houses and apartments with a neighborhood association led by people who want to preserve the history of the area. The median home value is around $224,350.
Local Favorites:
Tang & Biscuit: World's largest indoor shuffleboard facility in a 17,000 square-foot space. You'll find 10 shuffleboard courts, a 50-foot bar and life-sized games.
Buskey Cider: A wide variety of ciders are available, as well as boozy cider, servedlike ice cream.
The Veil Brewing Co: Craft brewery focused on hop-forward beers, fruited roses, barrel-aged stouts, and plenty more.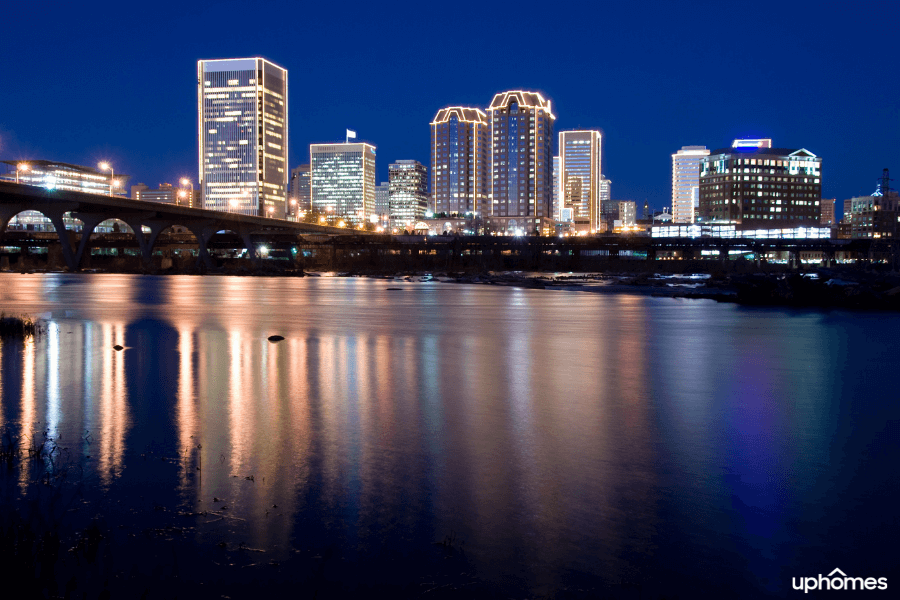 Manchester
This neighborhood is perfect for outdoor lovers, fitness fanatics, and foodies. Located just south of the James River, Manchester has seen a lot of revitalization over the last 15 years. It has a mix of single-family homes and apartments. It's a historic neighborhood but there are actually a lot of modern-style houses going up in this area. The average home value is about $159,482 and the average rent is around $937. It's part of the Richmond Public School System so residents can choose from several including Open High School, John B. Cary Elementary School, and Franklin Military Academy.
Local Favorites:
Belle Isle: A54-acre island in the city and beautiful place to explore! Hop the rocks with your friends or bring a picnic and sit by the river.
Legend Brewing: Pub that offers its own brews, a beer garden and a huge deck. It also has a nice view of the river.
Hatch: Richmond's first food hall which just opened in the Spring of 2021, featuring a collection of top-notch local food vendors.
Lakeside
Located in Henrico County, Lakeside is accessible, charming and a great place for families. It's bordered by Joseph Bryan Park and filled with trees and opportunities to get out and enjoy nature. It's the perfect spot for people wanting the benefits of the city with more space to spread out. Lakeside mostly consists of single-family homes with a mix of renters and owners. Many of the houses are complete with big yards and garages and are actually quite affordable.
The average home in Lakeside costs $173,100 and the average rent is $1,014. There are plenty of schools to choose from since it's part of the Henrico County Public School System. Options include Trevvet Elementary School, Moody Middle School, and Tucker High School.
Local Favorites:
Lewis Ginter Botanical Gardens: One of the top gardens in the U.S. and voted America's #4 public garden by USA Today. It's one of the most visited attractions in Richmond with more than 50 acres of gardens, dining, and shopping.
Roy's Big Burger: fast-food shack with a walk-up window and picnic table serving hamburgers, fries, and shakes.
Final Gravity Brewing: Up to 20 small-batch beers on tap, a great neighborhood gathering place to drink and meet people.
Best Neighborhoods in Richmond - The Bottom Line
Whether you're a single millennial or a family of five, Richmond has neighborhoods for every walk of life. The city is flowing with charm, delicious food, breweries, and history and art galore. If you walk through different neighborhoods in Richmond, you'll see each of them has a different style and feel.
By reading this guide, our team hopes that you are able to find your dream home and location in the best neighborhoods of Richmond. Before you move to Richmond, it's worth reading our list of the 11 things you need to know before moving to Richmond.
It may be helpful to you before making the decision of where to go. Before you move, make sure to reach out to one of our helpful Realty Specialists to guide you through the moving and home-buying process. Contact us today to find your dream home in Richmond!

Find your new home
Search real estate and homes for sale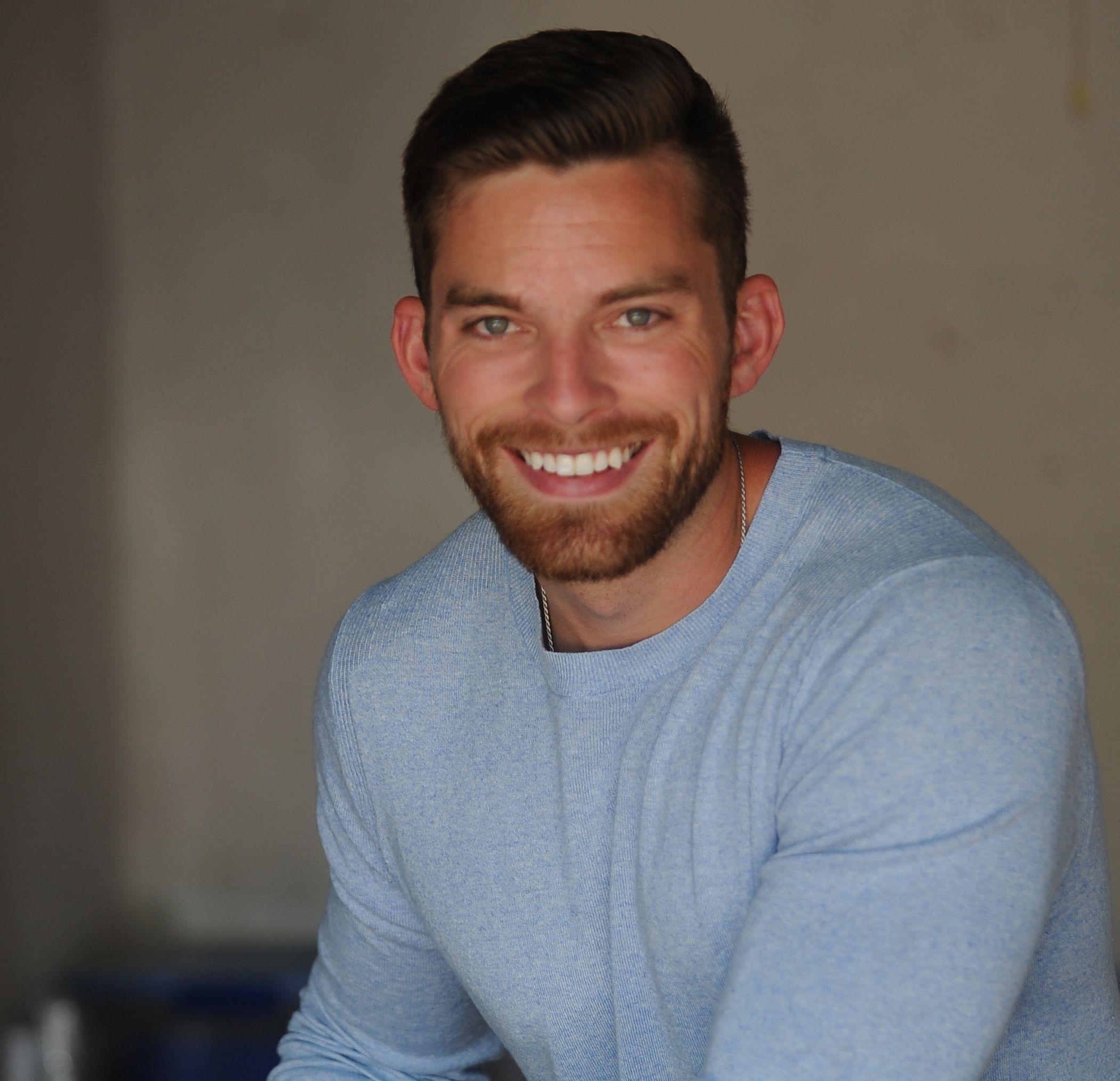 Ryan Fitzgerald
Hi there! My name is Ryan Fitzgerald, and I am a REALTOR®. My goal is to help you learn more about real estate through our Real Estate Blog! Hopefully, you enjoyed the above blog post and it found a way to provide help or value to you. When you're ready to buy or sell a home of your own let us know here. Please feel free to join the conversation by dropping us a comment below.