7 Best Neighborhoods in Binghamton, NY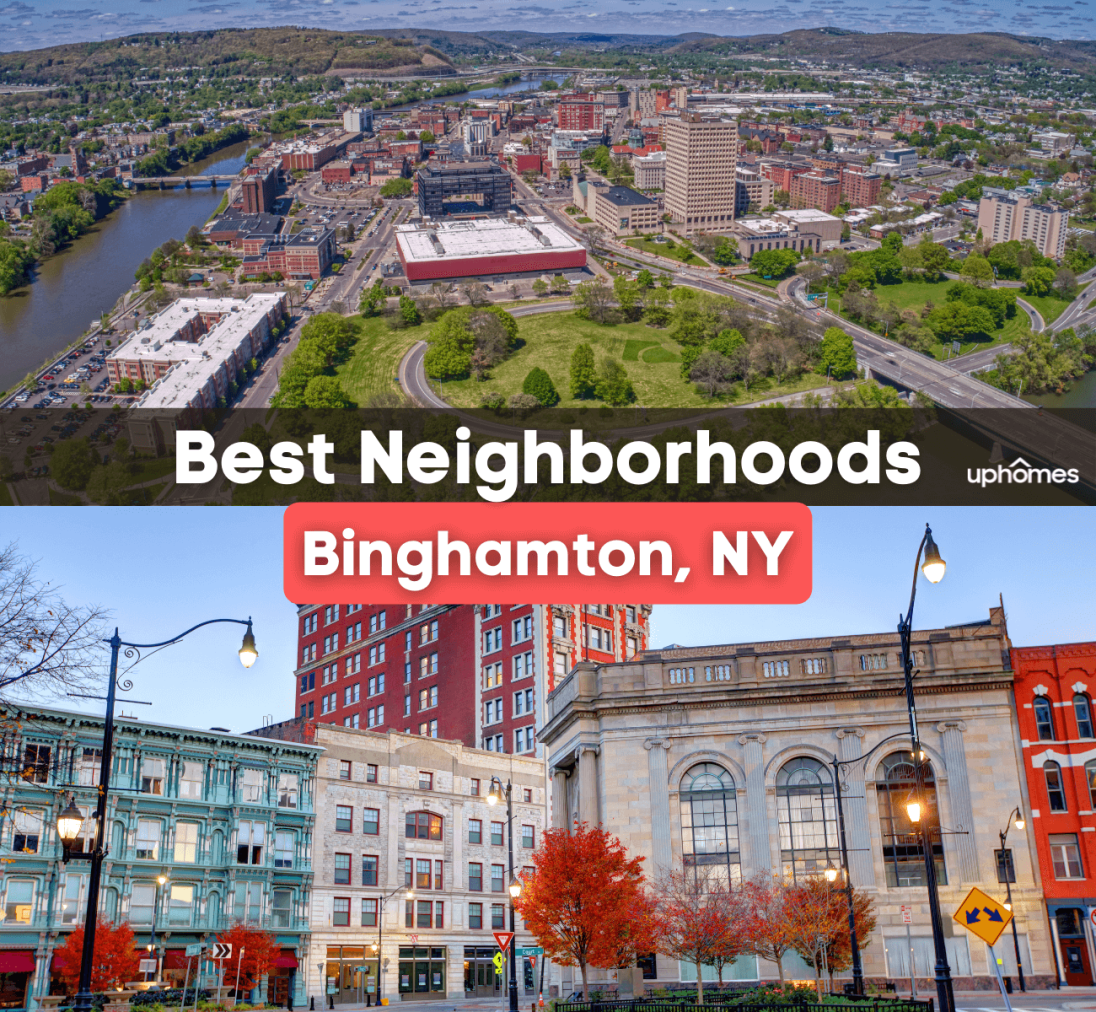 Best Places to Live in Binghamton, NY
Are you searching for the best areas to live in Binghamton? Check out these 7 neighborhoods and local favorites!
Located in Broome County of Upstate New York near the Pennsylvania border lies the city of Binghamton. Considered a good to place live, Binghamton has a low cost of living and affordable housing market. Known as a cultural hub and business center, Binghamton is home to a quarter of a million people and the city only keeps growing. Since technology leader IBM was founded nearby, Binghamton is the location of several large computer and defense-related companies. Plus with Binghamton University being recognized as the top public university in New York State, the city has much to offer its residents.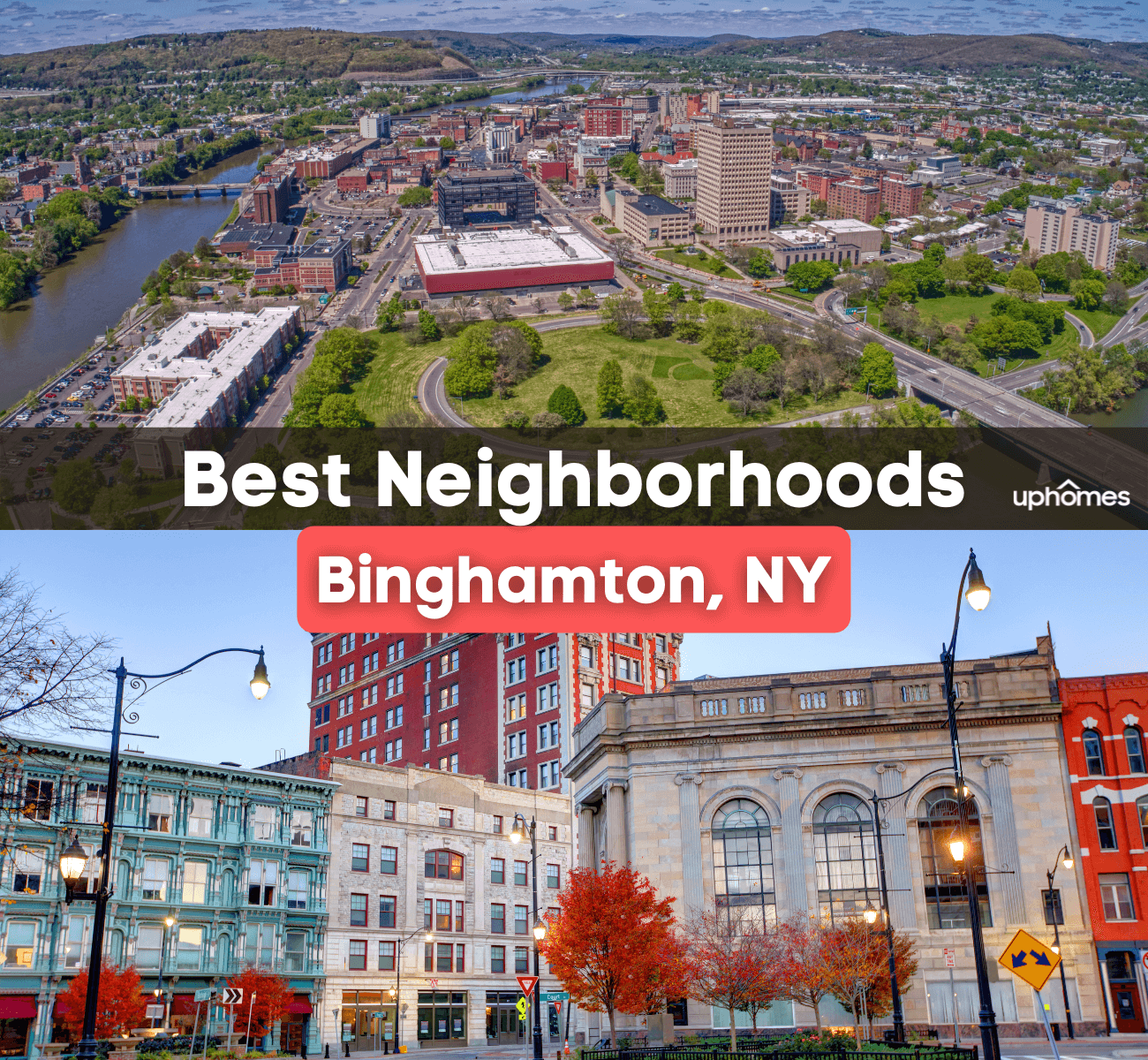 If you are among the masses that are moving to Binghamton, then you are probably wondering where you should live. Even though Binghamton may not be as safe as other similar cities, the area is still home to many safe neighborhoods and nice communities that are away from any bad parts of town. While moving, in general, is often stressful, finding a neighborhood that best fits your lifestyle is often one of the most challenging parts of the home buying process. With that being said, this neighborhood guide was created to help you learn more about the best areas in Binghamton to call home.
Read on to learn more about the 7 Best Neighborhoods in Binghamton, NY!
Downtown Binghamton
If you are moving to New York State and decide that Binghamton is the place for you then make sure to check out Downtown Binghamton. Found on the north side of the Susquehanna River, this neighborhood is a large business district that is the location of top restaurants, boutiques, specialty shops, bookstores, and art galleries. Described as lively and eclectic, most residents choose to live in Downtown Binghamton for its accessibility to popular amenities and exciting lifestyle. Find busy streets lined with craft breweries and laid-back hangout spots, as well as concert venues and music halls that attract college students and young professionals. The NYSEG Stadium and Visions Veterans Memorial Arena are also located here which is where residents can visit to watch minor league baseball games and minor professional hockey games. Downtown Binghamton is one of the best neighborhoods to live in the area.
Local Favorites:
West Side
Located on the western section of Binghamton is the neighborhood of West Side. Found north of the Susquehanna River, West Side is known to have the largest population out of all of the other neighborhoods in the city. Considered an urban residential neighborhood, this area features a main street lined with retail stores and industrial buildings. Comprised mostly of Binghamton University students and families, have your choice of single-family homes and apartment complexes. Thought to be safer than other areas in the city, West Side is a desirable place to live for its affordability and short commute time to the university. Plus for those moving with school aged-children, West Side is part of the Binghamton City School District which has multiple highly rated schools and programs.
Local Favorites: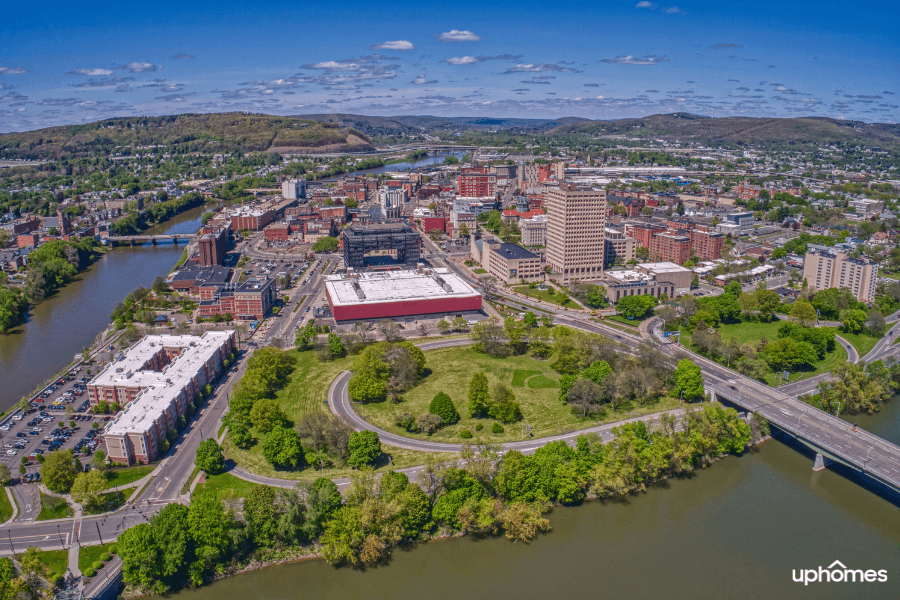 North Side
Much like its namesake, the neighborhood of North Side is located on the northern side of Binghamton and is described as a mixed-use urban neighborhood. Made up of commercial properties and industrial businesses that are surrounded by residential areas, North Side is a great mixture of big city living with a small-town feel. Not only is North Side close to Downtown Binghamton, but the neighborhood is well-known for its wide variety of dining, shopping, and entertainment options. With its many affordable and safe apartments and single-family homes available to buy or rent, families and young professionals are deciding to call North Side home. Not only is this a tight-knit community where everyone knows their neighbors, but the great public school system and low commute times make North Side one of the best places to live in Binghamton.
Local Favorites:
First Ward
Referred to as the Historic First Ward, this neighborhood is located in the western section of Binghamton across the Chenango River and is located just two miles west of Downtown. Comprised of newly renovated historic Victorian-style single-family homes and family-friendly apartment complexes, this neighborhood has a wide variety of home styles and property types to choose from. Easily connected to other Binghamton neighborhoods by the Southern Tier Expressway which runs through the First Ward, this neighborhood is in a prime location of the city and is easy to get around. Known to be somewhat walkable and bikeable, residents can spend their days at the commercial district which is primarily found on Clinton Street. Full of shops, boutiques, and antique stores, have your pick of historic and unique finds on Antique Row.
Local Favorites: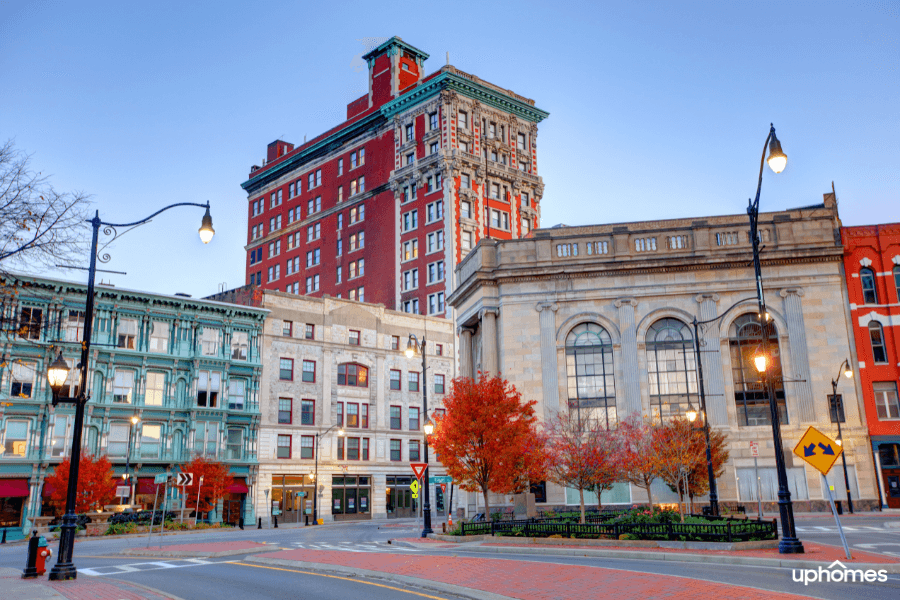 Vestal Avenue/Pennsylvania Avenue
This suburban neighborhood is a safe and upper-middle-class neighborhood in Binghamton. Made up primarily of medium-sized and large single-family homes, apartment complexes, and high rises, this is an older community that was built between 1940 and 1969. Interestingly enough, even though this is a favored neighborhood, the supply of homes is more than the demand which can be seen through the large number of homes that are up for sale. Known to be culturally diverse, this neighborhood has its own distinct charm and is a fun place to live or visit for its many restaurants, bars, bakeries, coffee shops, and local boutiques.
Local Favorites:
Hawleyton/Park Terrace
This rural neighborhood is made up of single-family homes and apartment complexes and is considered to be almost 75% less expensive than other neighborhoods in New York State. Since most residences were built between 1970 and 1999, this is an older and well-established place to live in Binghamton. Designed for upper-middle-class residents, this neighborhood has a high percentage of families and school-aged children. Known as a tight-knit community, it is easy for parents and families to socialize and get involved in local events and school activities. Plus, with a highly-rated school district, this neighborhood directly feeds into some of the top public schools in the city.
Local Favorites: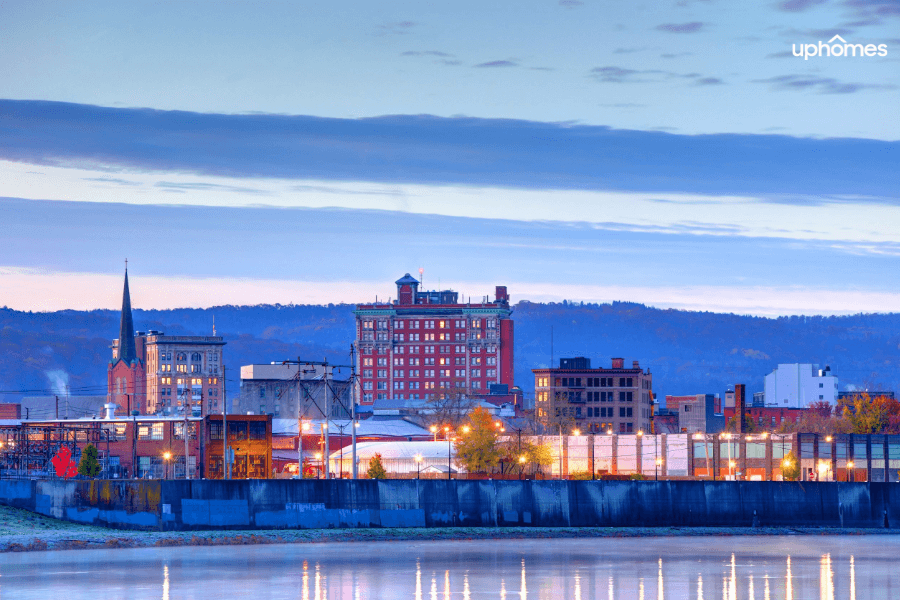 Fuller Hollow Road/Murray Hill Road
This suburban neighborhood is made up of older and well-established single-family homes that were built between 1970 and 1999. Since most residences in this neighborhood are occupied by families and young professionals, the real estate market in this area is generally competitive. Found in a safe and lower-income part of town, most residents work in a mixture of different occupations and live varying lifestyles. With just under a 15 minute commute time to and from work in the city, living in this neighborhood is convenient and virtually stress-free.
Local Favorites:
Best Neighborhoods in Binghamton, NY - The Bottom Line
No matter if you are looking for a historic single-family home or are searching for a new apartment complex near the local university, Binghamton has plenty of property types and architectural styles to choose from. Since there are multiple criteria that are used to determine what makes a good neighborhood, this guide features only the best neighborhoods in the city that factor in safety, location, affordability, commute time, school district, and the number of amenities. Once you have decided that you want to find a neighborhood that is best suited for you in Binghamton, reach out to our realty team to get started. Contact us today to find your dream neighborhood in Binghamton, NY!
#blog-moving-new-york-cta#



Find your new home
Search real estate and homes for sale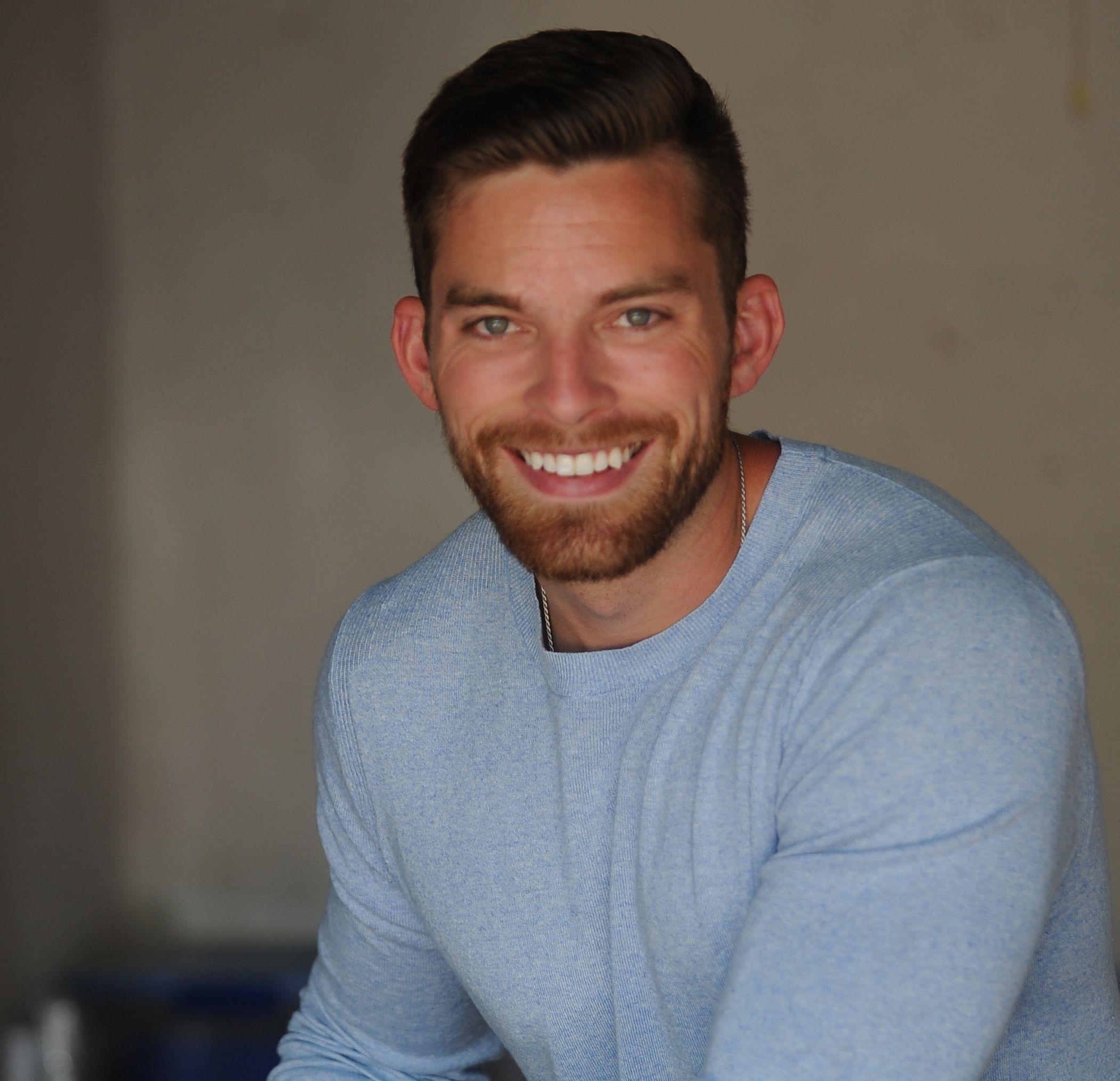 Ryan Fitzgerald
Hi there! My name is Ryan Fitzgerald, and I am a REALTOR®. My goal is to help you learn more about real estate through our Real Estate Blog! Hopefully, you enjoyed the above blog post and it found a way to provide help or value to you. When you're ready to buy or sell a home of your own let us know here. Please feel free to join the conversation by dropping us a comment below.