7 Things to Do in Key Largo, FL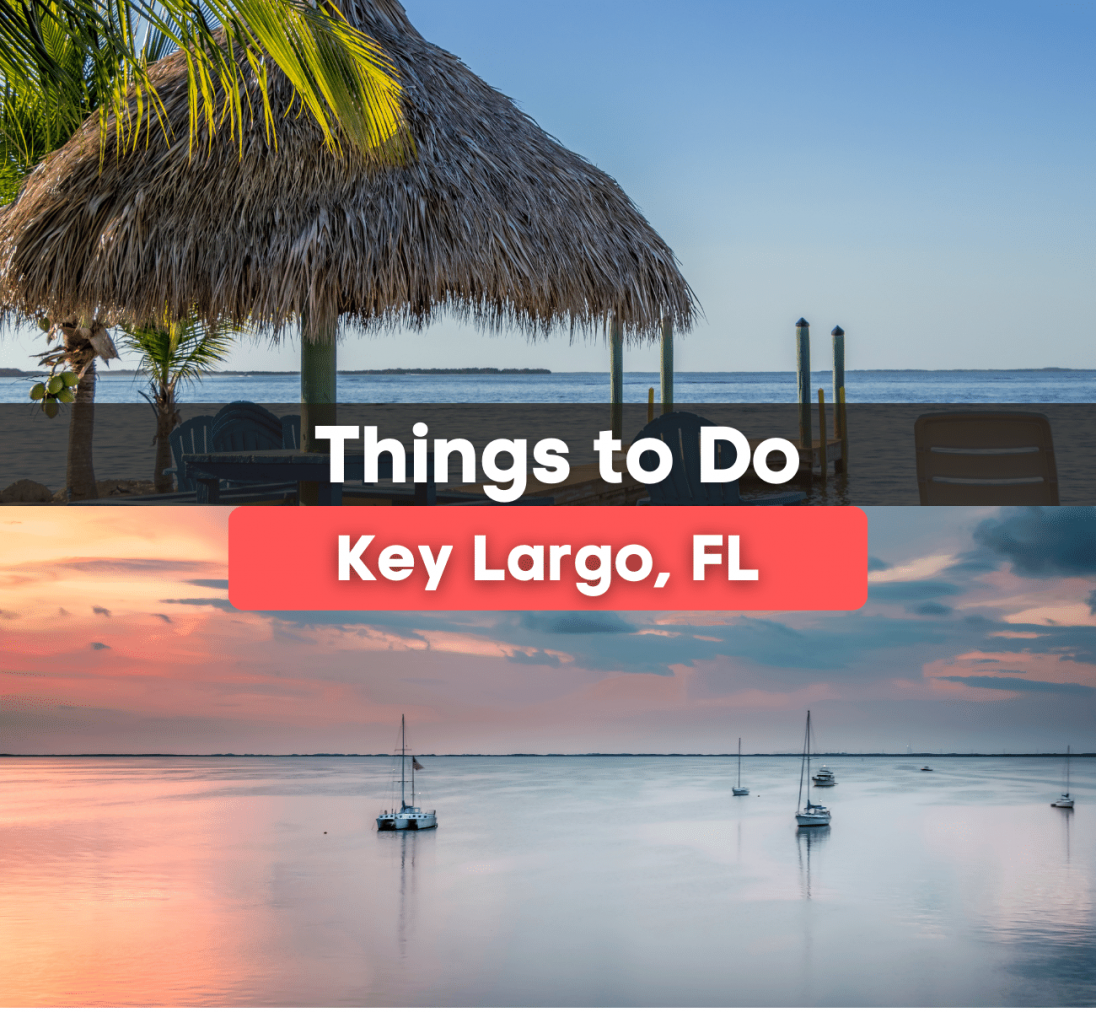 Things to Do in Key Largo, Florida
Are you looking for the best things to do in Key Largo, FL? Here are the top 7 things to do here and around Key Largo!
Key Largo is the first and northernmost part of the Florida Keys. Key Largo is an incorporated area and census-designated place in Monroe County, which is home to about 12,447 residents. Known as a gateway to paradise, this city has unique qualities where you will be in awe of its beauty and never want to leave.
Life here has been compared to as if you are living in paradise. With so many various things to do, this city is a perfect place for you whether you are searching for job opportunities, excellent education, beautiful views, some of the best beaches and so much more. This destination is a place you will never get bored at and will always feel welcomed by the community of friendly residents.
If you are interested in a move, check out homes for sale in the area, and if you are just looking to visit the area, keep reading to learn more about things to do in Key Largo, Florida. Living in Key Largo may just be the place for you!
Check out these best things to do in Key Largo.
John Pennekamp Coral Reef State Park
John Pennekamp Coral Reef State Park is a Florida State Park that includes about 70 nautical square miles of adjacent Atlantic Ocean waters. This park is about 25 miles in length and extends 3 miles into the ocean. This park is one-of-a-kind that offers a fantastic glimpse into the underwater world.
Renowned for being the country's first undersea park, it offers views of the park's colorful coral reefs and teeming marine life on a glass-bottom boat tour or even a closer look by scuba diving or snorkeling. Other activities around the park include canoeing and kayaking, fishing in permitted areas and also walking on trials, picnicking, or evens swimming on the beach. This park has it all and is a destination that you need to visit at least one time!
Hours: 8 AM until sunset
Fees: $8 per vehicle, plus 50 cents per person
Location: Mile Marker 102.5, Overseas Hwy, Key Largo, 33037
Contact Info: 305-676-3777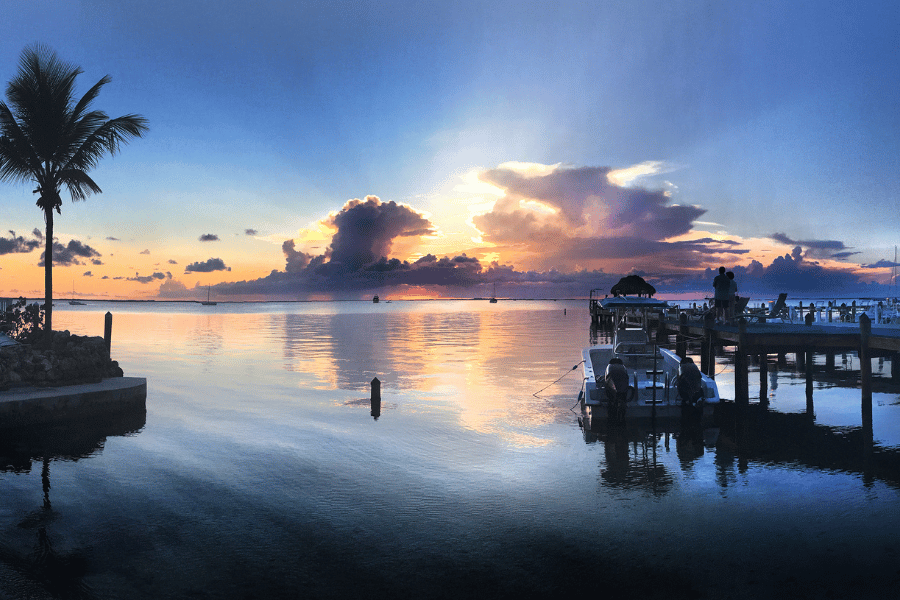 Island Dolphin Care
Island Dolphin Care is a non-profit organization that offers dolphin floats, dock yoga, and therapeutic programs for special-needs children. This marine center seeks life-changing solutions for people with special needs as well as veterans living with PTSD. This program is funded entirely by grants, donors, and visitors. 
There are 8 bottlenose dolphins that call this place their home and can not survive on their own. They are responsible for providing lifelong care to their dolphin family. Their mission is to provide unique and personalized animal-assisted therapy for people in need, and their families, allowing them to maximize their strengths and achieve their goals. 
Ways to help are becoming a donor, participating in therapy programs, and visiting the IDC so you can fully understand their goals and meet the marine life on your own. This place allows you to visit and tour the facility while also helping at the same time.
Everglades National Park
Everglades National Park is an American national park that protects the southern 20% of the original Everglades in Florida. This park is the largest tropical wilderness in the United States and the largest wilderness of any kind east of the Mississippi River. 
This park provides protection and essential habitats for numerous rare and endangered species like the manatee, American crocodile, and the elusive Florida panther. This is a place you should check out if you are interested in the rare wilderness that our country still has.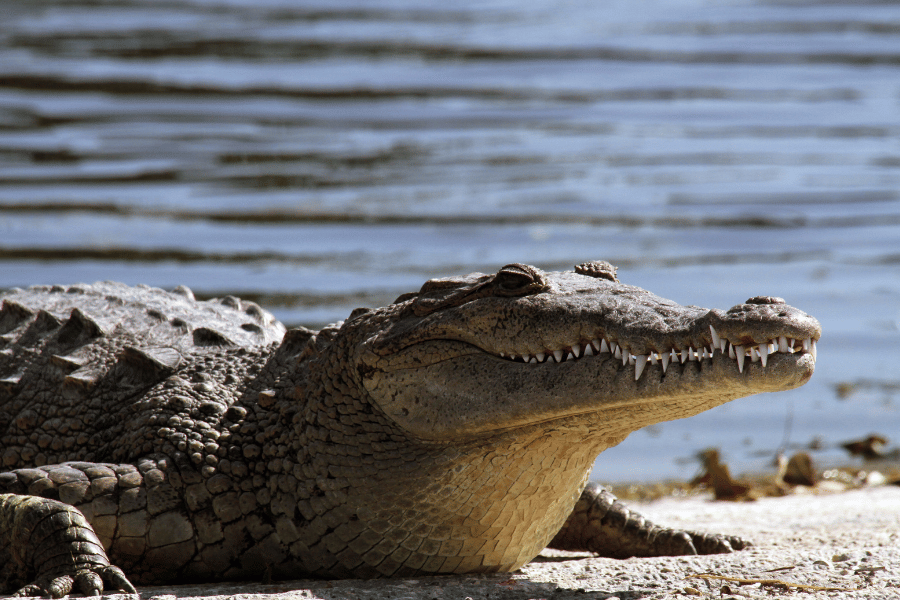 The Everglades is a diverse ecosystem that has wetlands, sawgrass marshes, pine rocklands, mangroves, various plant and animal species, and so much more. Not only does this park offer a home for this ecosystem, but it also offers a range of activities that visitors can explore, like airboat tours, birdwatching, camping, hiking, and so much more. This park has it all and is a place you need to visit if you are in the area.
However, Key Largo is not the entire Everglades; it is located near the park's northern boundary and serves as a popular gateway for visitors. 
Contact Info: 305-242-7700
Fees: Standard Entrance Pass ($15.00-$30.00)
Key Largo Parasail
Key Largo Parasail is an experience of trill where you will enjoy 23 miles of views of Key Largo, the Atlantic Ocean, and John Pennekamp State Park. They have been a watersports business since 1991 ad then went strictly only parasailing since 1996 with the top safety record in the country. This is a once-in-a-lifetime experience for some, so do not miss out on this trill!
Single Flyer Package
$125.00 - 10 to 15 minutes
Tandem (2) or Triple (3)
$99.00 per person - 10 to 15 min
Photo Package

(20 aerial and 20 personal photos)

$40

Observers
$25 per person
Parasail / Glass Bottom Boat Package
$240 for 2 people
No prior experience is needed to go parasailing since there will be professional and experienced guides that oversee the activity. This place offers a thrilling experience and is a popular activity for people who are seeking to enjoy the views of the Florida Keys. Keep in mind to wear comfortable clothing for this excursion! 
Contact Info: 877-904-8865
Location: Mile Marker 104 Bayside at Sundowners Restaurant, Key Largo, FL 33037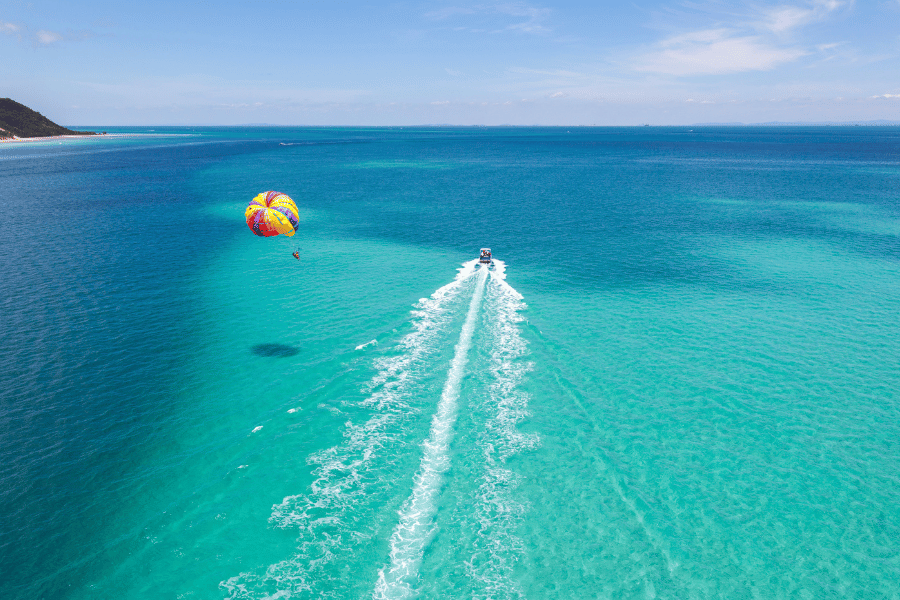 Harry Harris Beach and Park
Harry Harris Beach and Park is a sheltered beach and swimming area with showers, boat ramps, barbecue areas, and a sports facility. There are about 12 pavilions and barbecue areas, 35 picnic tables, a basketball court, 2 baseball fields, playgrounds, and much more. Dogs are allowed, excluding the beach area. Local residents are free; fees are charged on holidays and weekends for non-residents. The boat ramp is a deep-water, easy-access boat ramp that has 20 parking spaces for vehicles with trailers for day parking only. 
This is a perfect destination for locals and tourists, and it offers a range of amenities and activities for all to enjoy. This is a serene and family-friendly environment where you can enjoy the calm, shallow waters, sandy shores, and the sun with everyone. If you are a nature enthusiast, then this is also a perfect place for you to enjoy all of the natural surroundings like the mangroves, palm trees, marine life, and much more all around the park.
Location: 50 E Beach Rd, Tavernier FL, 33070
Phone: 305-852-7161
Hours: 7:30 AM - 8 PM every day
Caribbean Club
The Caribbean Club is a festive waterfront pick for drinks, live music, and sunsets, where a Humphrey Bogard movie was filmed. Opened in 1938, this is the oldest bar in the Upper Florida Keys and one of the last relics of Old Key Largo. This club gained its fame from the 1948 movie "Key Largo," and you can visit some of the destinations where it was filmed, like the Tiki Bar.
One of the highlights of staying at this historical hotel as well as the comfortable environment, private beach and dock, tasty dining options, and also close to other attractions and activities. You can enjoy the scenery, the history, the dishes, the bar, and so much more, all in a lively and casual atmosphere perfect for a weekend away.
Full of character, this is a watering hole for locals and tourists. Florida Bay is the backyard, so join them for live music on their waterfront stage, karaoke on Wednesday, and breathtaking views of the sunset every day. However, they are a cash-only bar; they do have an ATM onsite, though. You can not miss out on this experience, so make sure you stop by! Also, check out some of the best restaurants in Key Largo!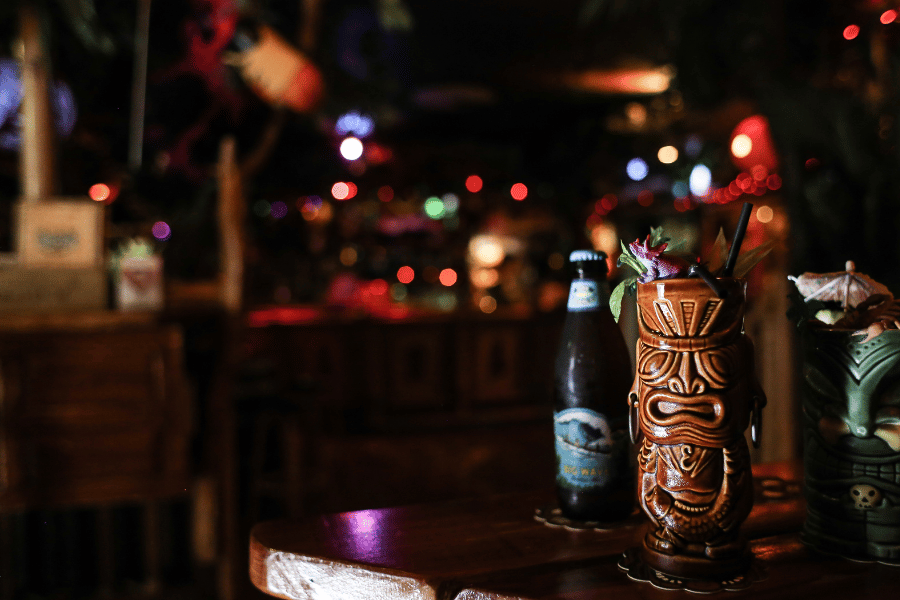 Address: 104080 Overseas Hwy, Key Largo, FL 33037
Phone: 305-451-4466
Hours: 7 AM - 1 AM everyday
African Queen Canal Cruise
The African Queen Canal Cruise is a canal cruise that is a restored 1912 steamboat which was seen in the Humphrey Bogart film "The African Queen." The newly restored African Queen is plying the waters offering daily canal cruises that depart from the Marina Del Mar marina at mile marker 100. Enjoy and water her steam pressure build take on you a breathtaking cruise along the canals.
The 1.5-hour cruise travels down the Port Largo Canals to the Atlantic before turning around. This trip is $59, and you can choose times from the following to enjoy this cruise: 10 am, 12 pm, 2 pm, 4 pm, and 6 pm.
This is a unique experience that gives visitors the opportunity to step aboard the iconic steamboat that was made famous from the film. However, keep in mind that it does operate on a listed schedule, so reservations are recommended, so keep an eye out for times and prices through their website. Do not miss out on this fantastic experience and the history behind it! Book online today!
FAQ: Things To Do in Key Largo
What is Key Largo best known for?
Key Largo is the first of the Florida Keys and is the self-proclaimed Dive capital of the world. It is also home to the world's largest artificial reef and many more exciting things.
Do you need a car to get around in Key Largo?
Having a car may make it more convenient to go around the area; it is not necessary, though. This Island offers many attractions and amenities within close proximities, so it is able to get around by walking.
Does Key Largo have a boardwalk?
Yes, Key Largo Hammock State Botanical Site Boardwalk is a half-mile boardwalk that provides a unique glimpse of the natural beauty of the Florida Keys.
What is the best month to visit Key Largo?
Humidity is at a decline from October through April, and pleasant temperatures are from February through April but keep in mind hurricane season, which can affect many weather patterns.
What is the cheapest month to visit the Keys?
The fall (September to November) is a low season in the Keys, so rates will drop. While also the hot, storm-prone summer months will also have lower prices, and decent discounts are in April and May.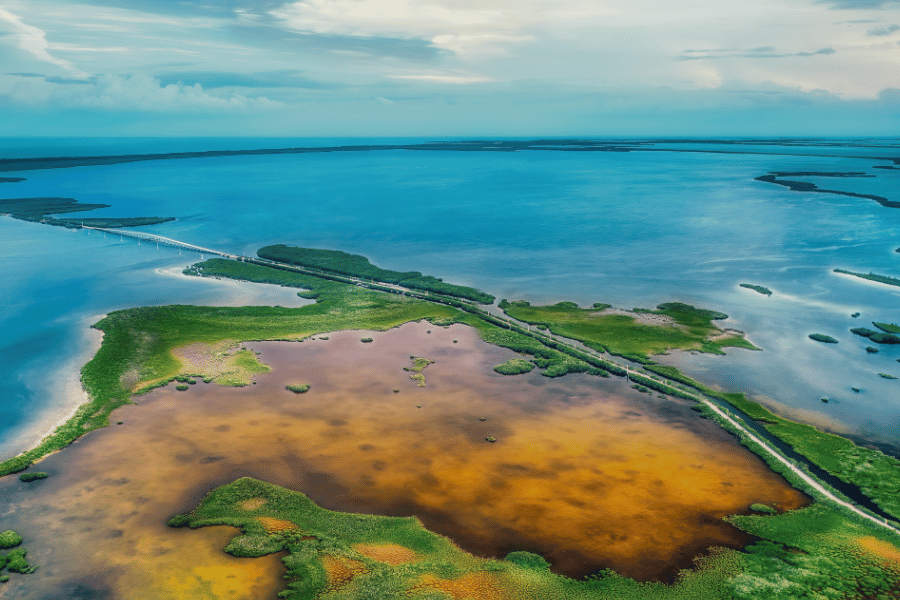 Things To Do in Key Largo - The Bottom Line
Key Largo is a beautiful place to relocate or even visit, and it offers various things for all residents. This unique Island has fantastic weather, stunning beaches, various outdoor activities, and so much more. Whether you are interested in moving here or just visiting, it is perfect for everyone.
From exploring the underwater world to enjoying a nice meal with a view, Key Largo has it all. The diverse ecosystem, rich history, and breathtaking views are just a few reasons why people love this area. This is a paradise for marine life lovers and anyone who wants to embark on thrilling experiences. Do not miss out on all that this small city has to offer!
If you or anyone you know is interested in searching for homes for sale in Key Largo, don't hesitate to get in touch with us so we can connect you with one of our Realty Specialists to help make your transition go smoothly. No matter the location, price, or preferences, we are here to ensure we find you the perfect home that meets your needs and lifestyle.
Check out some of our other local area guides like moving to Key Largo, best places to live in Key Largo, and moving to Florida.

Find your new home
Search real estate and homes for sale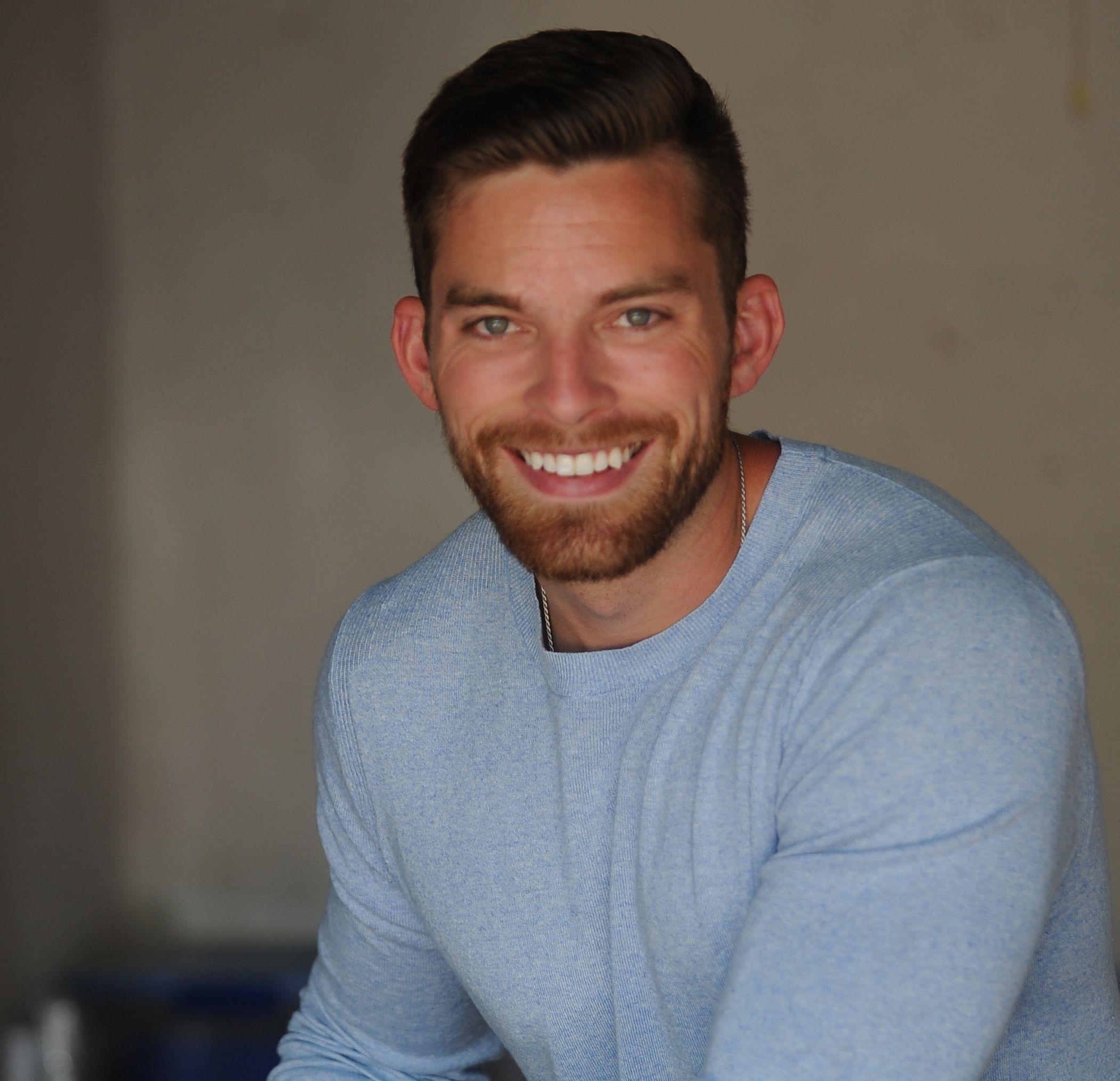 Ryan Fitzgerald
Hi there! My name is Ryan Fitzgerald, and I am a REALTOR®. My goal is to help you learn more about real estate through our Real Estate Blog! Hopefully, you enjoyed the above blog post and it found a way to provide help or value to you. When you're ready to buy or sell a home of your own let us know here. Please feel free to join the conversation by dropping us a comment below.