7 Steps to Becoming a Real Estate Agent in Charlotte, North Carolina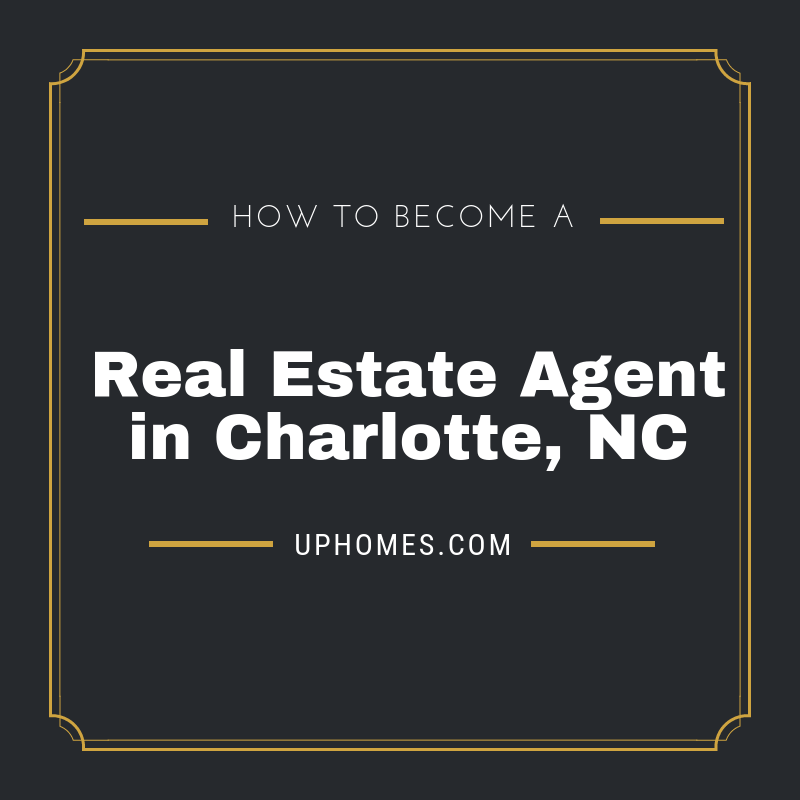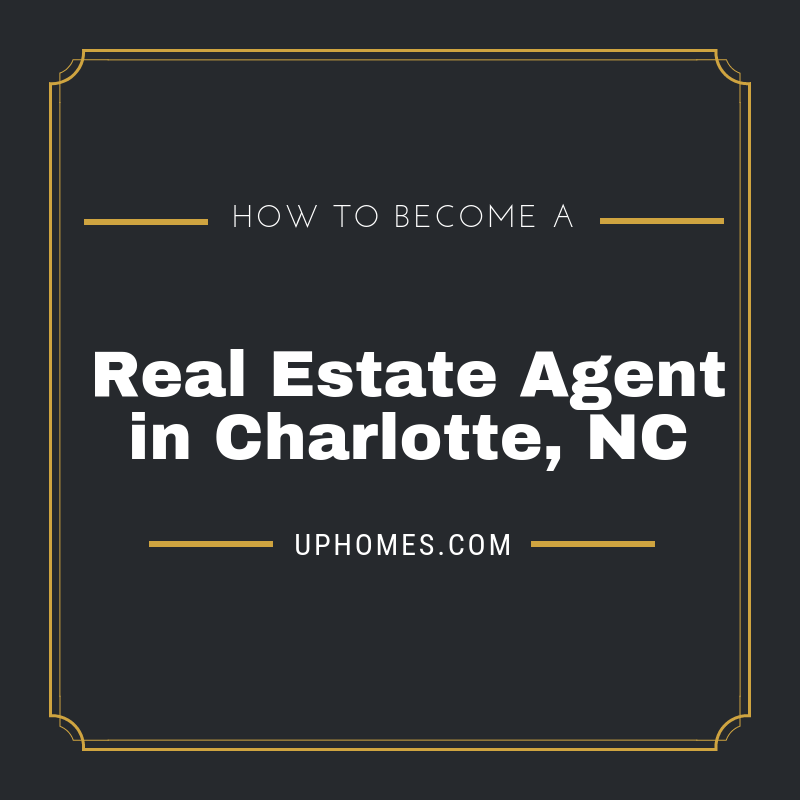 Congratulations on choosing to take this exciting step! Being a real estate agent is an exciting and fulfilling career, and every day offers something new.
Here at UpHomes, we pride ourselves on having some of the best Realtors in the Charlotte areaand each Agent started in the same place, with real estate license classes here in NC. The cost for a real estate class varies from school to school, so do your research not only on the cost but on the quality as well.
Prior to becoming a real estate agent, I strongly advise shadowing a friend or family member who is a real estate agent in Charlotte. If you do not know anyone in your personal life who is a real estate agent, reach out to an agent who is well-known in your area and request to shadow them. Most agents will be happy to meet with you and are willing to answer any questions. Additionally, if all goes well during the shadowing process, they may ask you to join their team after you become licensed. It is ideal to join a real estate team when first starting out in the industry as they already have an established book of business, a strong reputation, and a steady stream of customers.If you can't find an Agent local to you, do your research online and find Agents who are having success
You can ask questions like how do I get my real estate license in NC? Or even, how much do Real Estate Agents make?
Before we dive into the steps involved in becoming a real estate agent in Charlotte, let's first review the requirements needed. To become a Licensed Real Estate Agent, you must:
Be at least 18 years old

Be a citizen of the U.S., a non-citizen national, or a qualified alien under federal law
Here are the 7 steps to becoming a licensed real estate agent in Charlotte, North Carolina:
Purchase the Textbook
The state-approved textbook will be your go-to guide when taking the pre-licensing course and studying for the state exam. The course and exam are both challenging – it is nearly impossible to pass the test without studying.
Take the Pre-Licensing Course
Next, you will register for a 75-hour, state-approved pre-licensing course.* This course can only be taken in a live classroom – it is not possible to take the course online. For a list of approved schools to take the course in Charlotte, please click HERE.
*Please note, if you hold an active real estate license in another U.S. state, territory, or Canadian jurisdiction, you may qualify to waive the pre-licensing course (but you must still pass the state exam).
Complete the License Application, Criminal Record Check, and Pay a Fee
Thoroughly complete the license application and review for accuracy, as any missing information will result in the application being returned to you for completion, delaying the process in obtaining your license. You will also be required to submit a criminal record check and pay a $100 nonrefundable application fee.
Please note, if you have a criminal conviction (including a serious traffic offense, especially a DWI, etc.) or if you answer "Yes" to any of the questions on the license application relating to criminal offenses, you will be considered by the Commission to have a "character issue." The Commission may take up to 45 days after you pass your license exam to complete your evaluation, so please account for that additional time.
Receive Notice of Exam Eligibility and Begin Studying for the State Exam
Within 2 – 3 days of completing the license application, you will receive a notice of exam eligibility from the Commission staff. Next, it's time to study for the exam, which you must pass within 180 days. As I mentioned in step 1, this exam is not easy. Allow yourself adequate time to understand the concepts, create flashcards, and memorize the terminology, as you must pass with a score of 75% or higher.
Pay Examination Fee and Schedule the State Exam
Next, you will be required to schedule a time to take the state exam and pay a $64 nonrefundable examination fee.
Take the State Exam
The exam is comprised of 110 questions and is broken down into two sections: National and State. You must answer 82 out of the 110 questions correctly to obtain a passing score of 75% and you will have 4 hours to complete the exam.
If you fail, you can re-take the exam. If you only pass one section of the exam (National or State), you can apply to re-take the unpassed section. Both sections must be passed within 180 days of receiving eligibility. Please note that you will be required to pay an additional $100 application fee and $64 examination fee, even if you are only taking one section of the exam over again (National or State).
Complete Post-Licensing Education
After passing the state exam, you will be considered a "Provisional Broker." You will then be required to complete 90 hours of post-licensing education in a classroom to remove the "provisional" status. You will have 3 years to complete the classes. You will also be required to complete 8 hours of continuing education each year to keep your license active.
Final Thoughts on Becoming a Real Estate Agent in Charlotte:
A lot of folks arerelocating to Charlotte and wondering if there is license reciprocity in NC, and there is. You will have to call the NC Real Estate Commission and discuss with them exactly what is involved for you to obtain your Charlotte real estate license.
For those who are going the traditional route and becoming a Real Estate Agent for the first time, you will have to make sure to pass the Real Estate test which can be difficult. North Carolina is the state with the lowest passing rate on the first try of any real estate testing state. They make the test difficult for a reason. When you approach studying for the real estate exam make sure you know that more will fail than will pass their first try!

Find your new home
Search real estate and homes for sale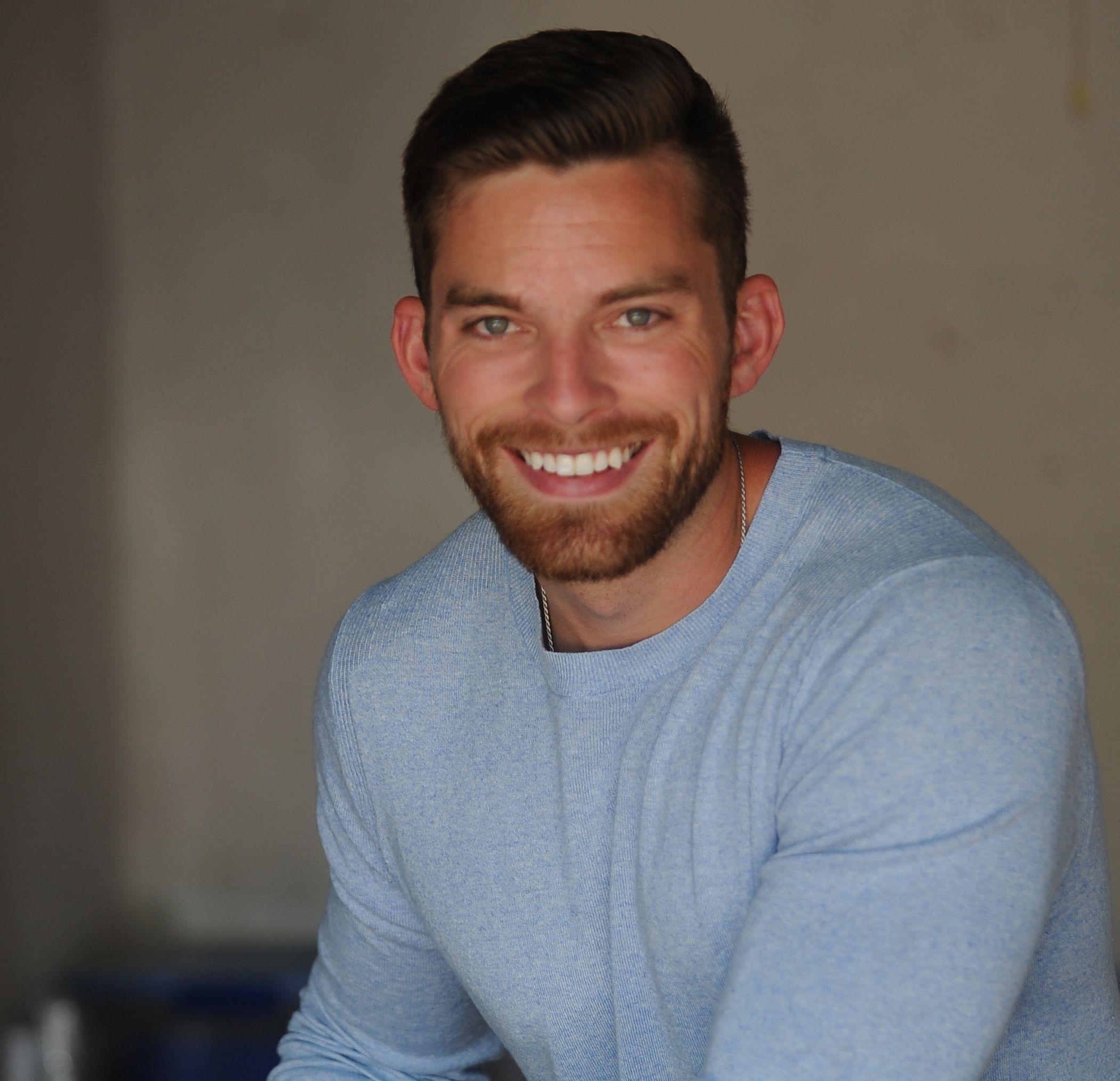 Ryan Fitzgerald
Hi there! My name is Ryan Fitzgerald, and I am a REALTOR®. My goal is to help you learn more about real estate through our Real Estate Blog! Hopefully, you enjoyed the above blog post and it found a way to provide help or value to you. When you're ready to buy or sell a home of your own let us know here. Please feel free to join the conversation by dropping us a comment below.