10 Things To Know Before Moving to Vail, CO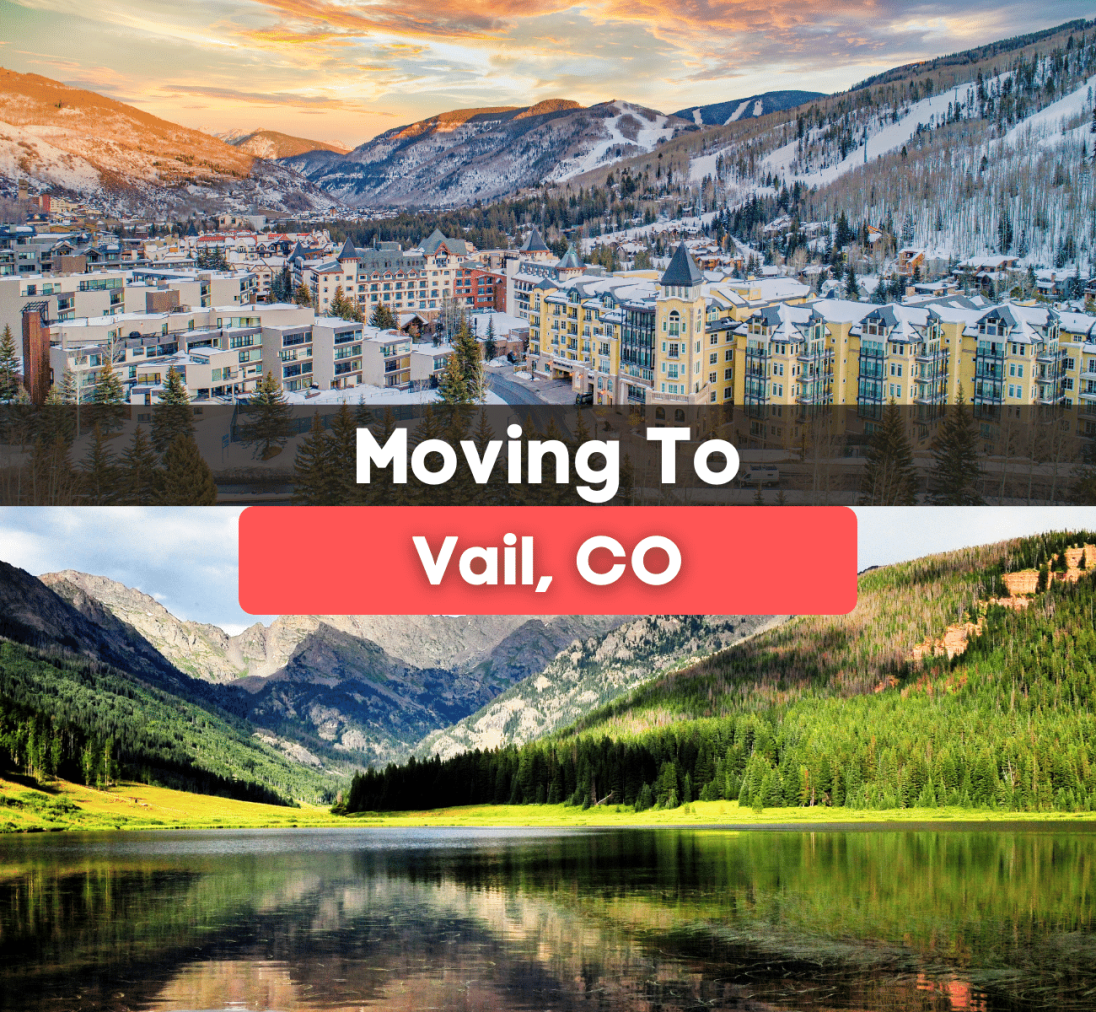 Living in Vail
Moving to Vail? Here's what it's like living in Vail, Colorado!
Vail, Colorado is a small town at the base of Vail Mountain and is home to the single largest ski resort on the continent - Vail Ski Resort. Vail has three distinct mountain areas and is situated within the White River National Forest. It's a valley-based town in the Rocky Mountains that is very famous for its winter sports. More than 5,000 people live in Vail permanently while another 5,000 people are living there as temporary residents. It's small-town living in a place that gets so many visitors that it won't feel quite as small as it is. Vail is a breathtaking place to visit because of the mountain views and Vail offers a luxurious lifestyle with amazing places to eat and shop.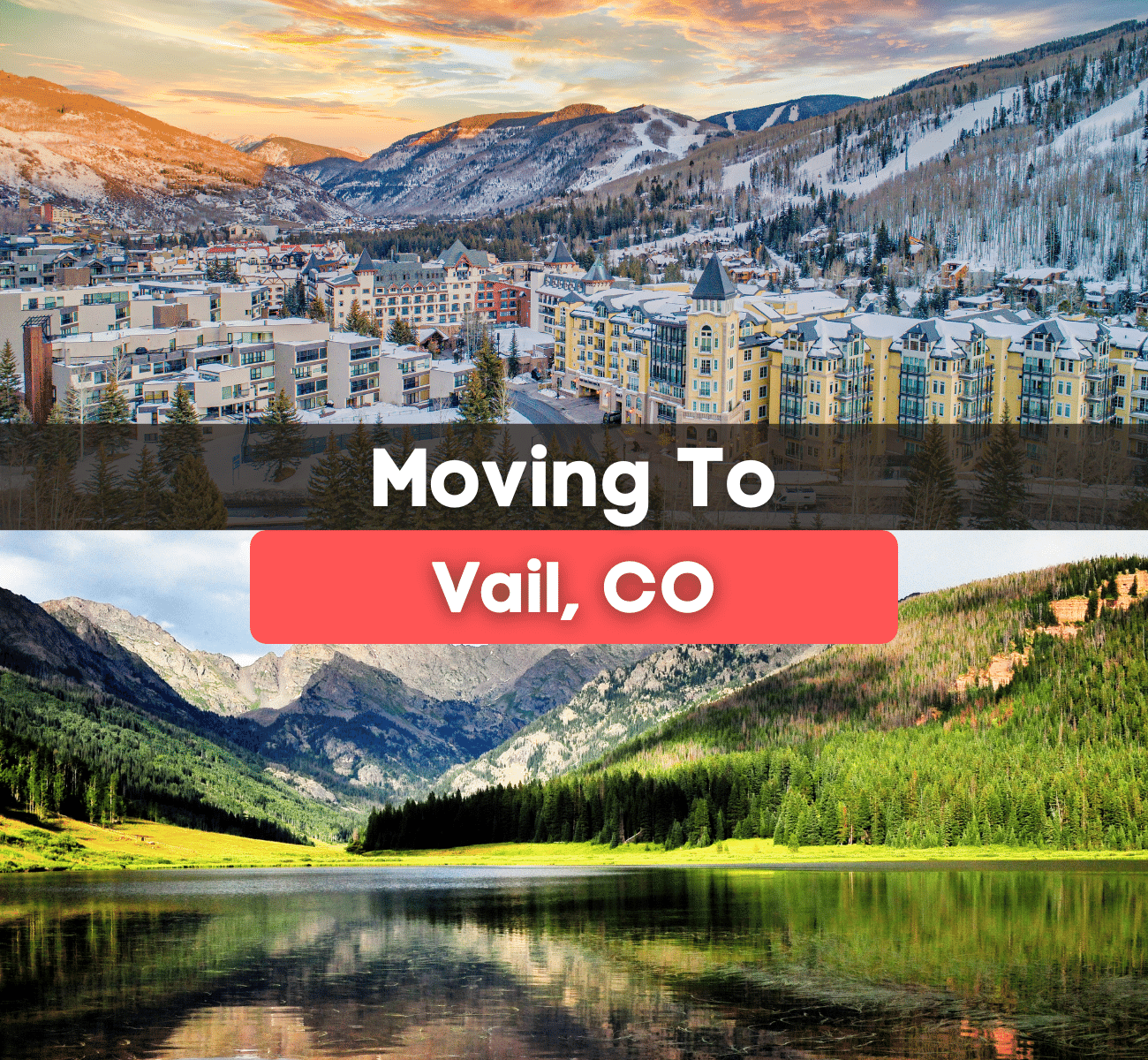 It's a place full of fun things to do but it's also a town where you can find employment opportunities with good wages. All of the essential services are located in Vail including a fire department, police force, and a transportation system. According to Niche Magazine, Vail has been ranked 42 in the best places to retire in the United States, number 96 for the best places to live in the world, and number 67 for the best places for young professionals in Colorado. Here are some of the best neighborhoods in Vail.
If you're considering whether Vail is the right place for you, we've created this guide to help you decide if it's a good fit. Read on to learn more about the 10 things you should know BEFORE moving to Vail, Colorado.
The Ultimate Ski Town
Vail is a world-renowned mountain with a famous skiing and snowboarding school and tons of space to ride. It has three mountain areas with three terrain parks, seven bowls, and 5,289 acres of terrain to explore. Even better, it's not super crowded on the slopes like you'll see at many other resorts because of all the space. The tracks are about 11 kilometers wide on average and you'll see about 2-4 skiers per acre every day. If you really want to escape from the people, you can head to the back bowls. One of the most popular areas is Northeast Bowl which you could ride all day long no matter your skill level. Vail Resorts, which owns Vail Mountain, also own Breckenridge, Beaver Creek, and Keystone.
If you live in Vail, you probably want to buy the Epic Pass so you can have access to all four of the resorts. Fun fact - Vail is the first place to ever host three World Alpine Ski Championships! It's also home to the U.S Open Snowboarding Championships. Buying ski gear isn't cheap, but it is probably worth it instead of spending money on renting gear if you live in Vail. You could consider buying used gear from The Thrifty Shops in Edwards and Eagle. Transition Sports in Avon is a consignment sports store where you can also find used ski and snowboard equipment up to five or six years old.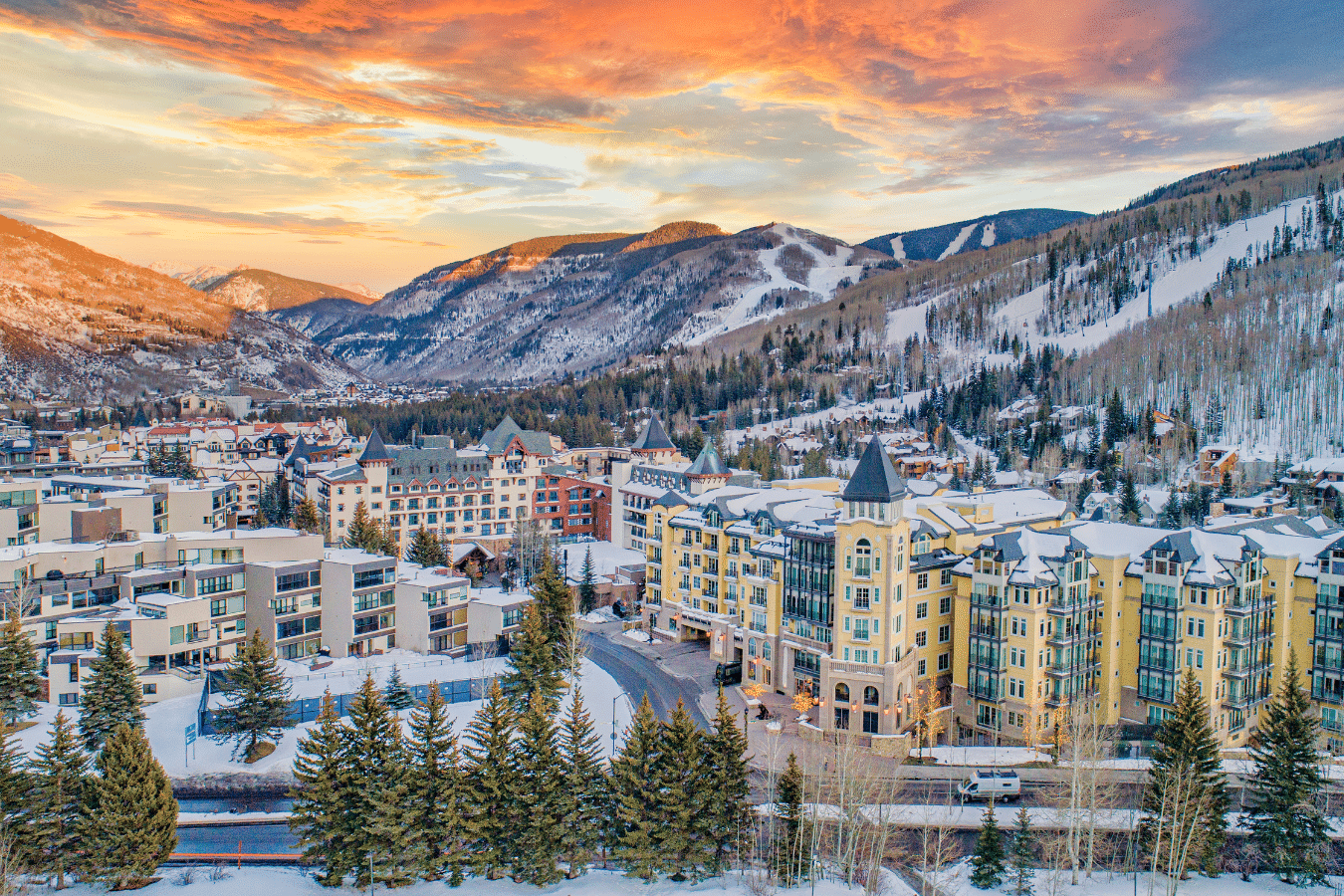 More Than Just Skiing
If you aren't a skier or snowboarder, there will still be plenty of things for you to do in Vail. The town has 17 miles of hiking paths to explore and 1,100 acres of open land for outdoor activities. Other popular things include tubing, zip-lining, adventure courses, and much more. The surrounding areas of Vail have an incredible national forest and the highest botanical garden in the world. The Betty Ford Alpine Garden is located 8,250 feet above sea level and features more than 3,000 species of high-altitude plants. Another unique activity you can do in Vail is fly fish. It's actually one of the main attractions for tourism besides winter sports! The town is home to Gore Creek, which is one of the eleven Gold Medal Fishing streams.
You can also find a lot of golfing in Vail. Good news – you can actually hit the ball further out in the mountains because of the thin air. Maybe you'll feel like more of a pro! If you still want to witness the views of Vail Valley without doing winter sports, you can also try a scenic gondola ride. Just hop on the Eagle Bahn Gondola in Lionshead Village! You'll see spectacular views of the Sawatch Range, one of Colorado's highest mountains at 14,011 feet. If an adrenaline rush is your thing, you can fly through the forest on the raised alpine coaster. It winds 3,400 feet down the mountain. Vail is also known as a bicycle-friendly community and has wide recreational paths.
Incredible Transportation System
If you prefer to travel on public transport instead of using your own car, Vail will be perfect for that. It has a free bus system that can get you around all the main attractions from early in the morning until late at night. Need transportation outside of Vail? there is also a bus system for that too. It's called Eco bus but you will have to pay for it. If you do choose to drive your own car around, make sure to buy snow tires. They are expensive but worth it if you're living in Vail! Old tires could cause an accident on snowy, icy days. The majority of car accidents that happen on i-70 in Colorado are due to insufficient tires. Vail also has two options for airports if you fly frequently. The Eagle County Regional Airport is located about 30 minutes away and the Denver International Airport is about two hours east of Vail.
Local Climate
Something to consider before moving to Vail is the climate and weather in Vail. Due to the high elevation, 8,150 feet, it has very warm summers and cold, snowy winters. Living in Vail means you will see a lot more snow than in many other parts of the country. The town sees about 200 inches of snow every season. You definitely need to invest in some warm clothes for the winter season there! From late September to late May, the lowest temperatures are usually below freezing. Meanwhile, the summer temperatures can reach into the 80s but typically it's often in the mid-to-upper '70s.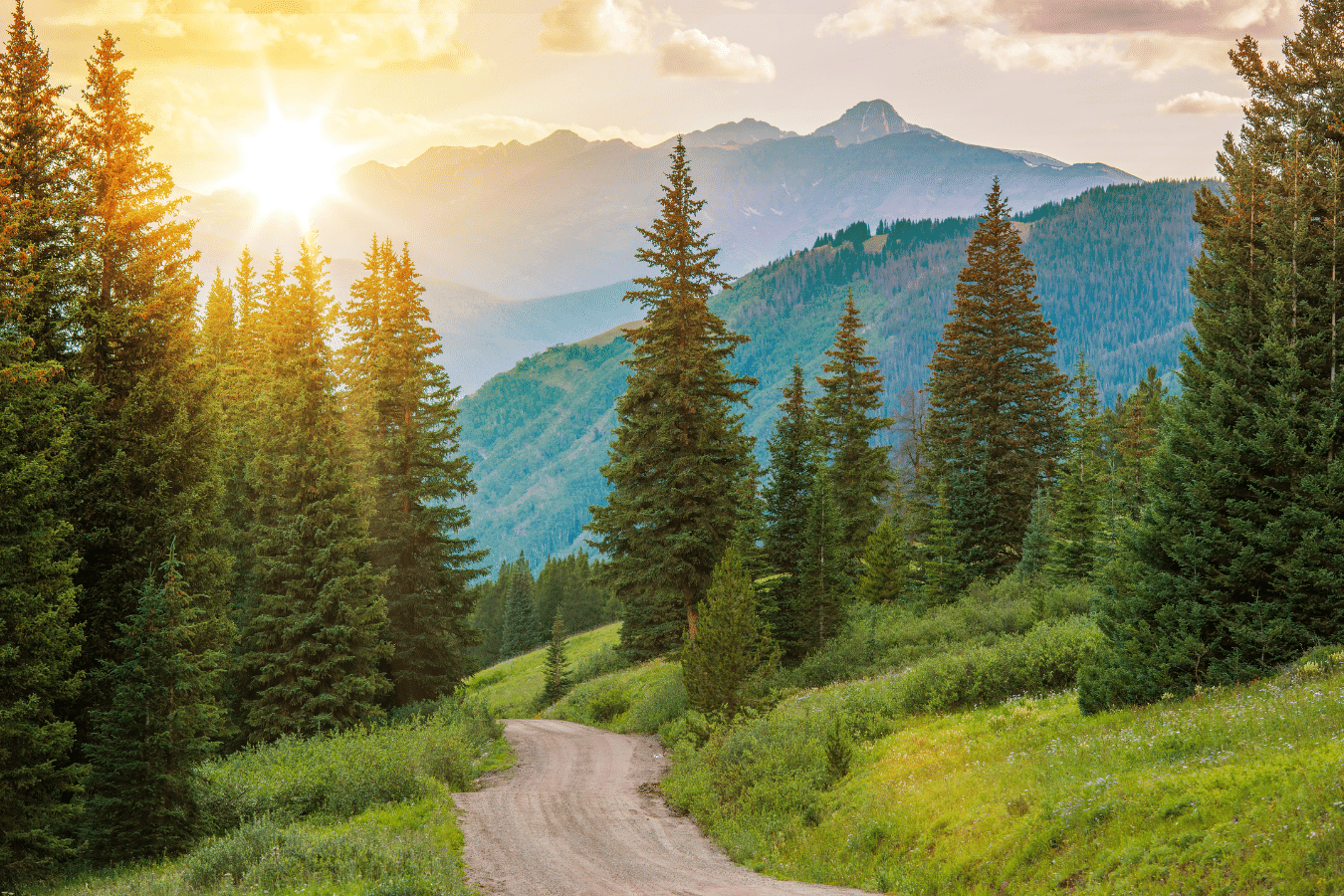 Hot Housing Market
Like much of Colorado, Vail has become a huge hot spot for housing. It's quite difficult to find affordable housing in the town and many people decide to rent or share a space with other people. The town of Vail tries to restrict many houses from being owned by people outside of the community. For example, they have a "deed restriction" program where the town's government offers monetary incentives to the owners of private properties in order to restrict them from selling their properties to anyone other than people who live and work in the community.
A former hotel was converted into 54 studio apartments, which are leased to residents of Vail valley. If you're looking to rent instead of buy, it's important to know that some people say that the rental prices are almost as expensive as in New York City. If you have a tight budget, the best option for you may be to have roommates if you are renting or buying a property.
Economic Opportunities & Tourism
The economy of Vail mostly relies on tourism and the biggest employer in town is Vail Resorts – surprise, surprise. You can certainly find a job if you're looking for something in the tourism industry or within the winter sports industry. During the winter months or the ski season, the valley hires than more 4,000 people. The resort and golfing center is also open during the summer so everything doesn't shut down as soon as it gets warm. There are also plenty of restaurants, shops, and hotels you could choose to work at throughout the town. Many full-time employers in Vail also offer housing assistance programs, free transportation, parking programs, and a competitive market wage.
Good Eats
The food in Vail can be expensive but you are sure to find some delicious cuisine. You can find casual dining, fresh eating, or gourmet menus. Vail's cuisine can be compared to Aspen in that it's a place that attracts food-lovers! If you're looking for a breakfast spot, try the German pancakes at The Little Diner or the doughnuts at Northside Coffee & Kitchen. Some favorites for a casual lunch or dinner include Alpenrose and Mountain Standard.
If you want more of a gourmet meal, check out WYLD, Elway's, Sweet Basil, Matsuhisa, or La Tour Restaurant. There's also the tradition of après skiing in Vail, or an after-ski drink. Try a cocktail at La Tour, Pizza at Vendetta's, or The Red Lion. For beer, check out Crazy Mountain Brewing Company or Vail Ale House. Root & Flower is known of its wine and cocktails while Bart & Yeti's and the Dusty Boot Saloon are local spots. During the summer, you can head to the farmer's market where you can get fresh food, craft beers, local liquors, and much more.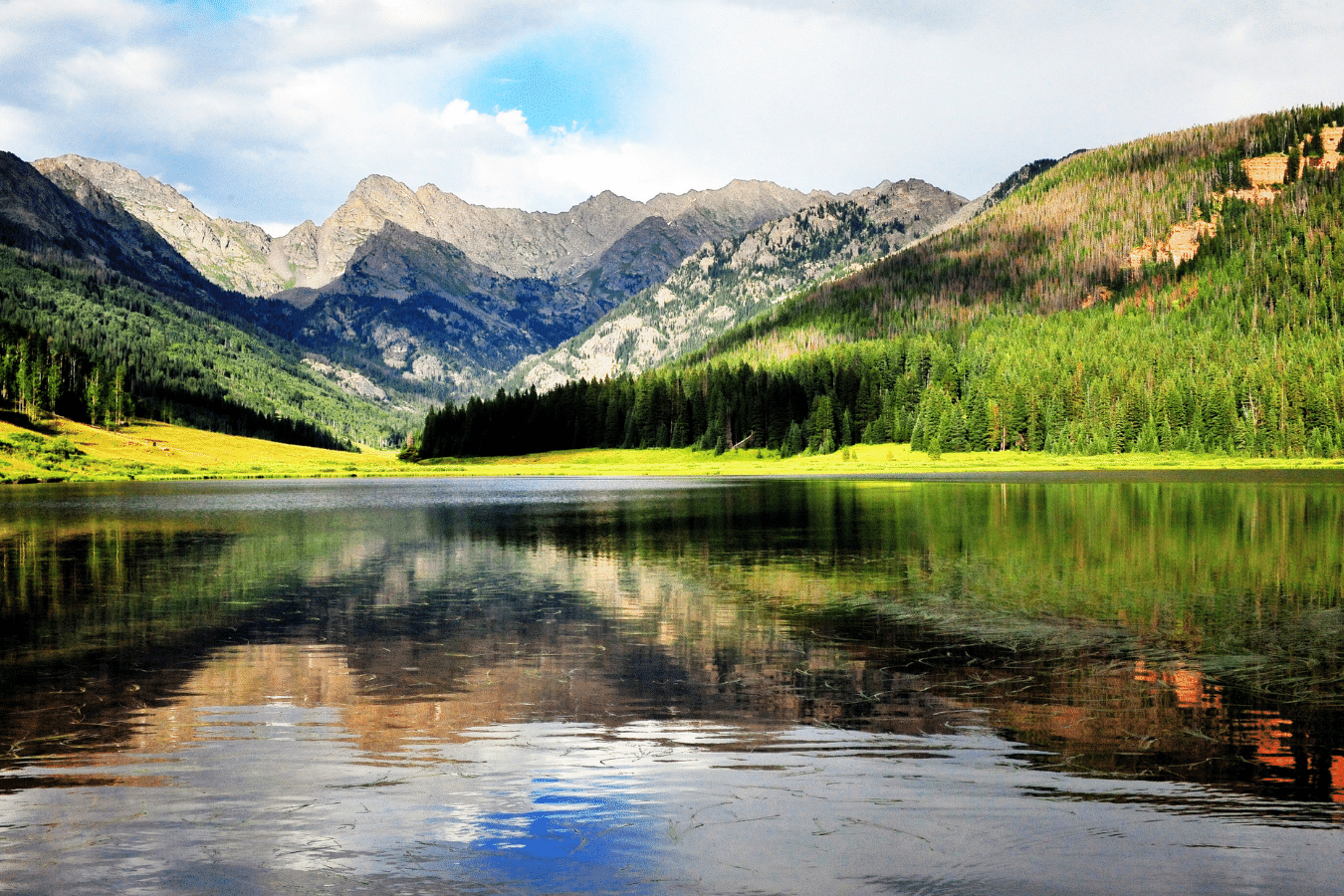 Cultural & Arts Scene
Art in Vail is a pretty big deal and there are exhibitions with galleries open all year long. The Vail Film Festival is an artistic event that lasts from March until early April. Vail International Dance Festival is a summer dance festival that showcases contemporary dancing and ballet. You'll see famous companies attending, like the San Francisco Ballet and the New York Ballet. Vail also has a concert series with free musical performances that last four weeks. Many times, the music genre is bluegrass. Vail also has a famous food and wine event known as the "Taste of Vail."
Great Education Options Available
Living in a small town like Vail means you may not have as many educational opportunities or schools to choose from, however, the school system is still excellent. The public schools are part of the Eagle County School District and high school students attend Battle Mountain High School. There are also several private schools including St. Clare of Assisi Catholic School, Vail Mountain School, Vail Christian High School, and the Vail Academy. There are also options for children who are interested in competitive snowboarding and skiing. There is a program within Eagle County Schools that allows kids to attend Vail Ski and Snowboard Academy, which is a joint program with the ski resort.
For anyone interested in furthering their education, there is the Vail Eagle Valley campus of Colorado Mountain College. There are also tons of various college and university options outside of Vail in the state of Colorado. If you have little ones that are babies or toddlers, there are also nurseries that provide excellent care in the area. You can even put your young one in a ski school to learn as young as three years old.
Easy To Meet People
There are tons of easy opportunities to meet people in Vail if you are new to the area. Bob's Place in Avon hosts a weekly foosball tournament on Tuesday nights and there are prizes for the top winners. Loaded Joe's has events including Trivia Tuesdays, Free Game Night Wednesday, Karaoke Friday, and Open Mic Sundays. Many of the bars in town host social events every week! If you're big into sports, you can join a rec league for basketball, indoor soccer, or volleyball.
The Avon Recreation Center also offers space for drop-in play for pickleball, spike ball, volleyball, and basketball at Avon Elementary School. There are even unique teams you can join like broomball and inner tube water polo. The sports leagues are affordable and give you a great workout at the same time! The locals love to get together for fun activities and events so it won't be difficult to make new friends.
The Bottom Line on Moving to Vail
We hope our guide with the 10 Things to Know Before Moving to Vail, Colorado has helped you decide on whether this could be the place for you. If you're considering a move, our team of top local Real Estate Agents would love to help you. Just contact us to help with your relocation or with any questions you might have.

Find your new home
Search real estate and homes for sale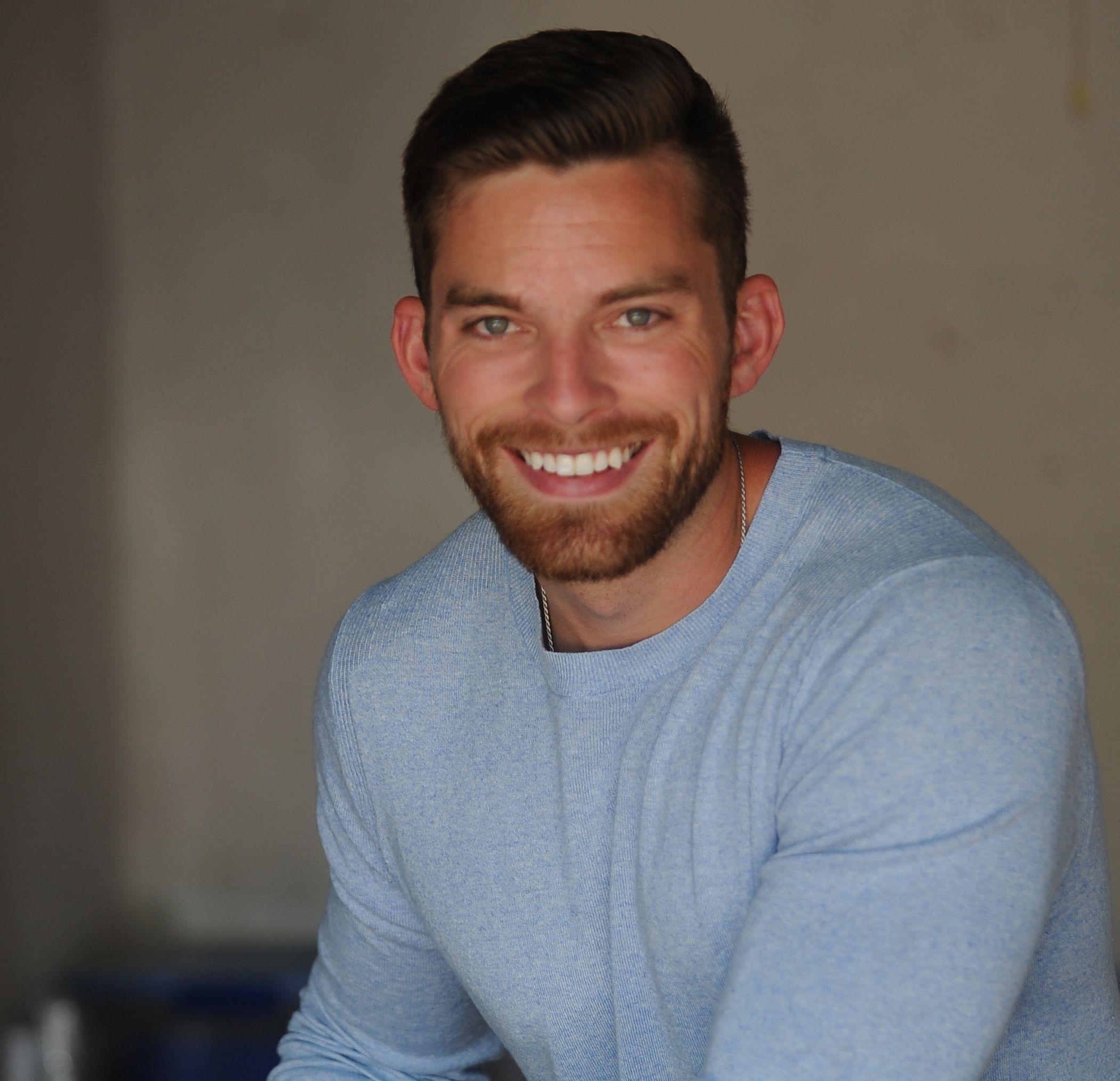 Ryan Fitzgerald
Hi there! My name is Ryan Fitzgerald, and I am a REALTOR®. My goal is to help you learn more about real estate through our Real Estate Blog! Hopefully, you enjoyed the above blog post and it found a way to provide help or value to you. When you're ready to buy or sell a home of your own let us know here. Please feel free to join the conversation by dropping us a comment below.