10 Things to Know BEFORE Moving to Sparks, NV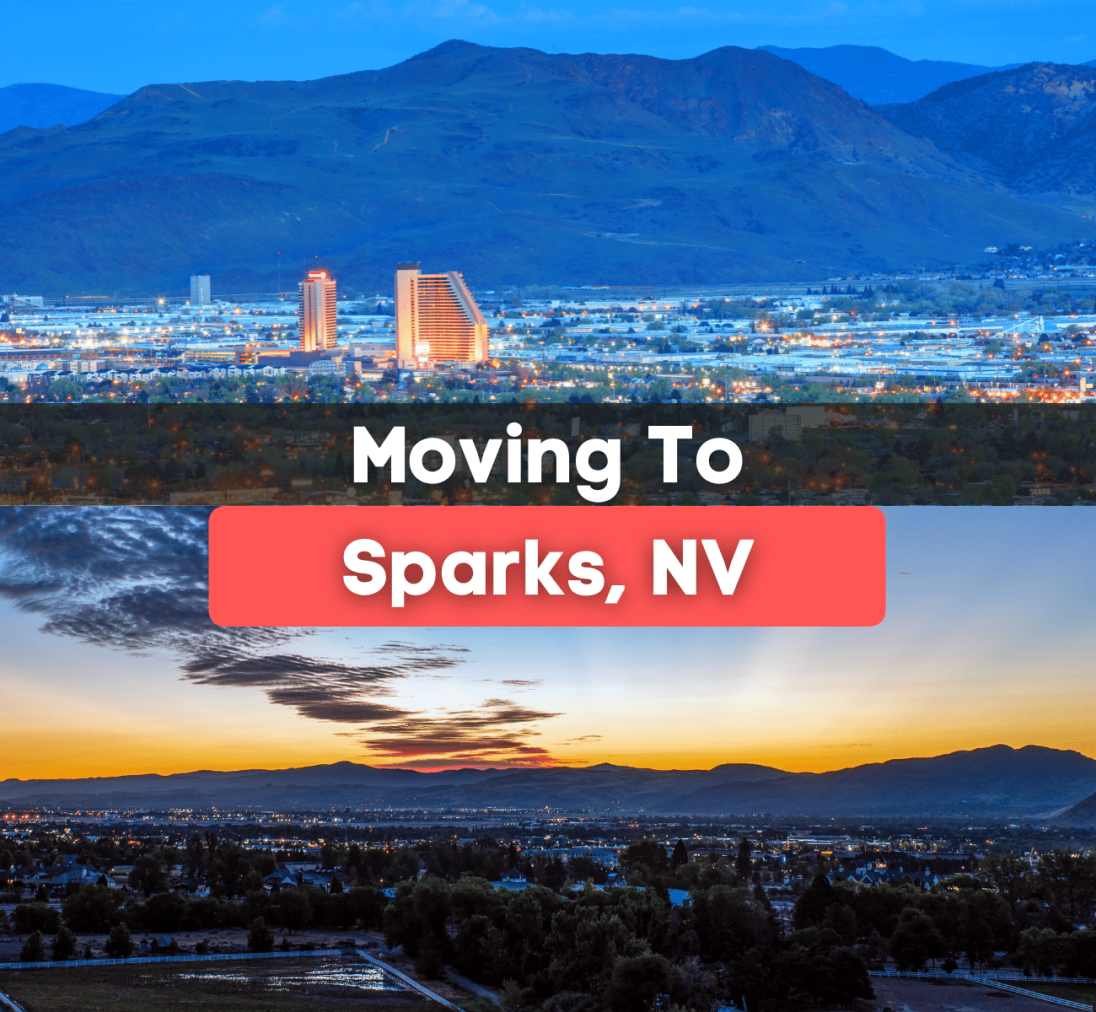 Living in Sparks
Are you moving to Sparks, NV? Make sure you know these ten things about life in Sparks and the pros and cons!
Sparks is located just east of Reno along the beautiful Truckee River and is a city in Washoe County, Nevada. Sparks is an excellent place to live and is ranked among the best places to live in Nevada. It is known for its many popular attractions and activities, including the Nugget Casino Resort, The Outlets at Legends, and the Sparks Marina.
Offering individuals high quality of life and a fantastic suburban atmosphere, Sparks is full of family-friendly neighborhoods and welcoming communities ideal for raising a family or relaxing during retirement. Full of outdoor activities, public parks, top-rated schools, and a thriving dining scene, Sparks is the perfect place to call home, just seven minutes from downtown Reno.
Sparks is the fifth most populous city in Nevada and is home to a growing population of over 112,000. Often linked to Reno, the boundaries separating the two can seem slightly blurred since the cities are found so close together. As a part of the Reno Metropolitan Area, Sparks is an official Reno suburb that is worth moving to.
So whether you are considering moving to Sparks or have already started packing up your belongings, this relocation guide should be your number one resource about life in Sparks, Nevada. Please keep reading to discover what it is like living in Sparks and why it is such a great place to live!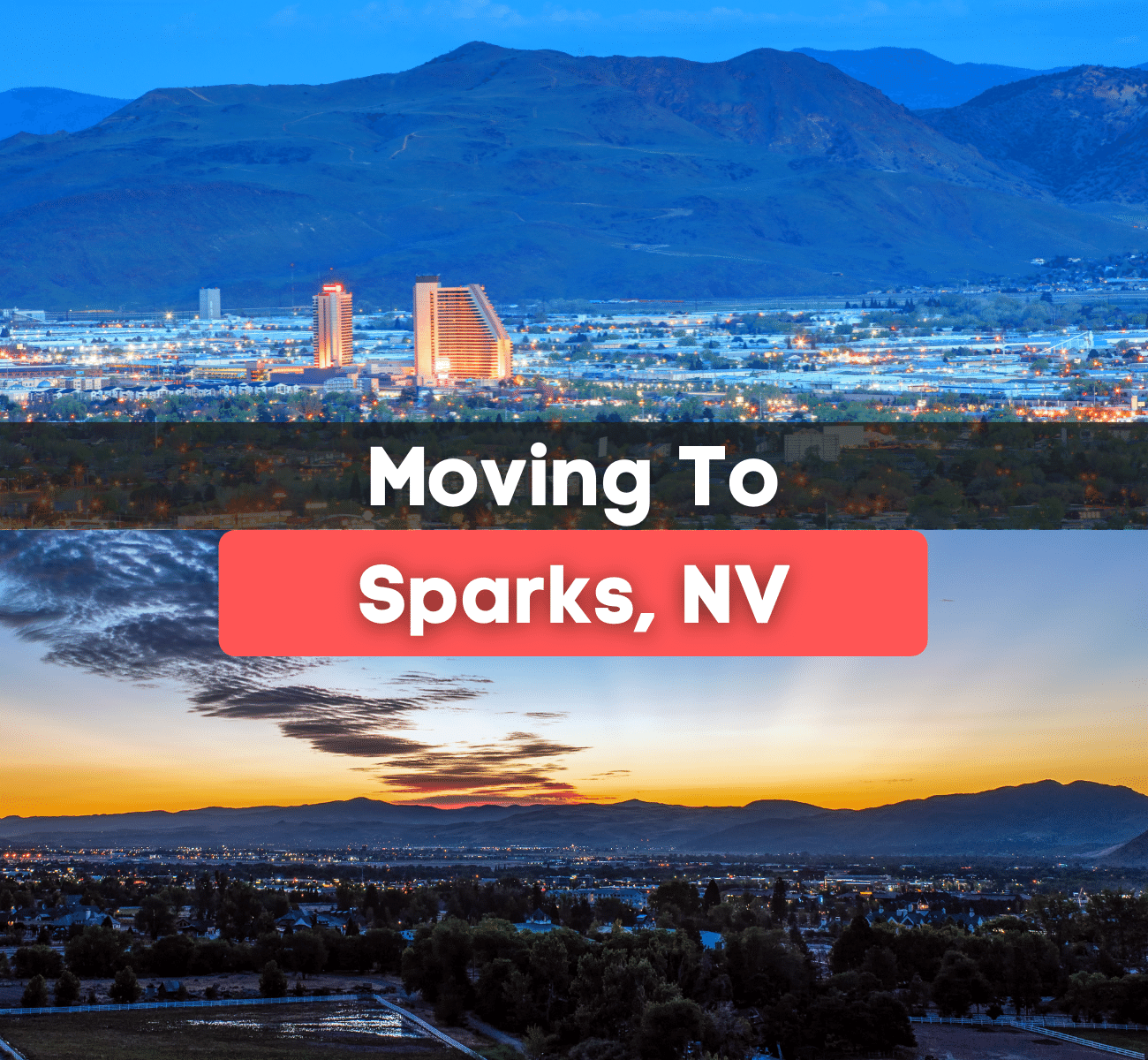 Here are the ten things you need to know about Sparks, NV!
History
Before its founding in 1904, the area that is now Sparks was nothing but ranches and swampland. Once this custom-made town came to life and was uniquely founded by the Southern Pacific Railroad switchyard, Sparks grew with the railroad. Originally named Harriman after the railroad company's president, the city was almost immediately renamed in honor of the Nevada Governor of the time, John Sparks.
Incorporated on March 15th, 1905, Sparks remained a quiet and relaxed little city outside Reno that experienced nothing more exciting than trains passing through the station or the occasional rowdy local for the first 50 years. Earning the nickname "Rail City," it was not until the 1950s that Sparks rose in popularity as its neighboring city Reno experienced a post-war building and housing boom. Welcoming an overflow of individuals from Reno, Sparks started building more and more houses to accommodate its population increase.
Continuing to grow and evolve over the last few decades, Sparks has transitioned into a popular Reno suburb that has found a way to blend small-town charm with big-city living. While much of the old railroad that started the city has since been replaced or restored, Sparks will always cherish and remember its traditional railroad history.
To learn more about the history of Sparks and the importance of the railroad, visit the Sparks Heritage Museum, which features up to 4,000 square feet of exhibit space, including a permanent gallery and an outdoor train exhibit that houses a Steam Locomotive.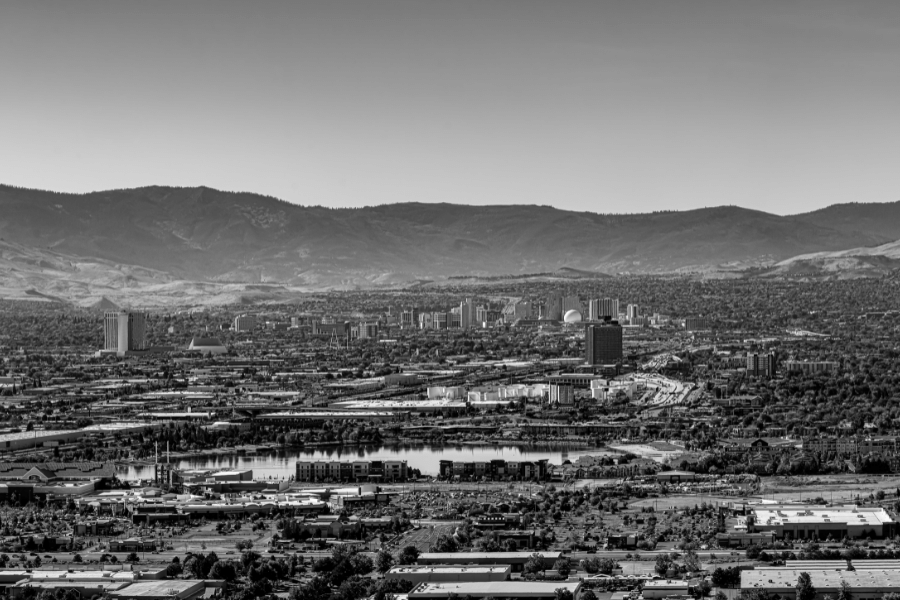 Cost of Living
With a cost of living that is 8% higher than the national average, Sparks, Nevada, is not exactly expensive but is certainly considered more affordable than other areas in Nevada. Considered to be 4.4% cheaper than Reno but 3.7% more expensive to live in than Las Vegas, many factors contribute to this higher cost of living, including housing costs, average salary, and career.
To live comfortably in Sparks, a good salary is anything over $60,814, whereas the national average salary is $56,310. Since area prices are currently up by 2.5% from a year ago, the most significant price increases can be found in transportation, food, and housing costs. As of July 2022, the cost of living in Sparks is considered average compared to other areas worldwide.
| | |
| --- | --- |
| Cost of Living Item | Price in Sparks, NV |
| Energy Bill | $140.93 |
| Phone Bill | $155.08 |
| Loaf of Bread | $3.66 |
| Gallon of Milk | $2.34 |
| Doctors Visit | $122.77 |
| Veterinary Visit | $52.97 |
Data sourced from Payscale.
Real Estate
Housing costs in Sparks are 2.6% higher than the national average. The median listing home price has been 9% yearly in a somewhat competitive housing market. The current median listing home price is $545,000, with homes on the market ranging from $123,000 to upwards of $1.8 million. The median listing home price per square foot is $288.
Experiencing a sale-to-list price ratio of 99.82%, most homes in Sparks sell for approximately the same asking price. Currently, in a seller's market, more people are looking to buy a home than there are homes available which mean that if you are searching for homes for sale in Sparks and see a property that you like, then you should jump on it.
Offering a variety of single-family homes, townhomes, condominiums, bungalows, and private estates, there is bound to be a housing style and property type in Sparks that interests you. Real estate in Sparks is something to consider whether you are a young professional, a retiree, or a growing family.
Enjoy the Beautiful Nevada Scenery
Home to some of the most beautiful scenery in the nation, Sparks is surrounded by picturesque mountains, outstanding parks, well-maintained golf courses, and sparkling blue lakes that will appeal to nature lovers and outdoor enthusiasts alike. Offering many different ways to stay active and healthy all year round, residents will not have to travel far to enjoy fresh air and sunshine.
Visit these top-rated favorite local outdoor activities in Sparks, NV: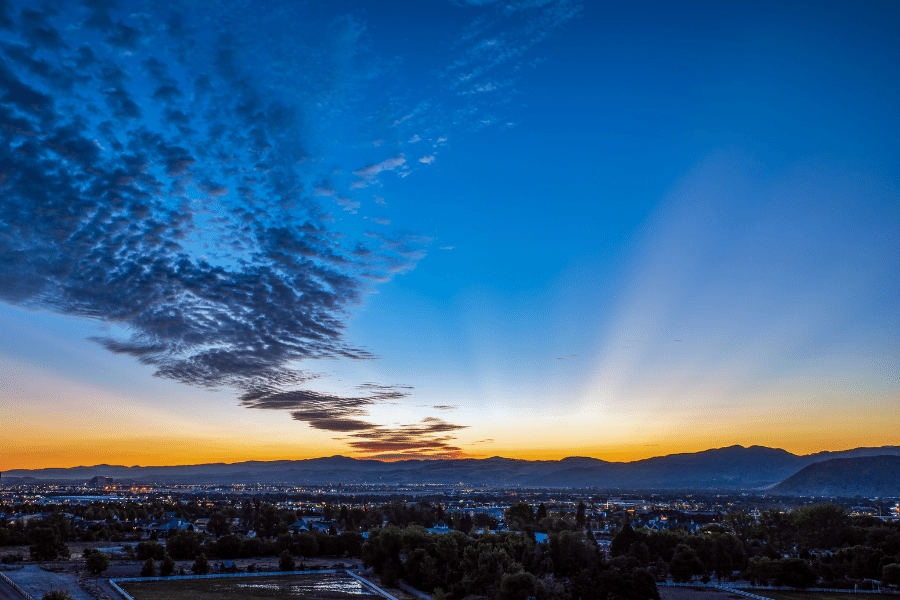 Education
As part of the Washoe County School District, the schools in Sparks are ranked among the top 50% in Nevada. With an average math proficiency score of 39% and an average reading proficiency score of 48%, Sparks has a high school graduation rate of about 86%. Home to a total of 40 schools, 33 of which are public and seven private schools, Sparks serves 19,206 students as of the 2022-2023 school year. Some of the top-ranked schools in Sparks include Van Gorder Elementary School, Lou Mendive Middle School, and Spanish Springs High School, according to GreatSchools.
For those pursuing higher education opportunities, many Sparks residents choose to commute to Reno since it is the location of the University of Nevada and Truckee Meadows Community College.
Job Opportunites
The number of jobs in Sparks has increased by 4.6% over the last year. With a population that has increased by more than 18% in the previous decade, it is safe to say that more and more people are moving to the area in search of work. With an economy centered around the trade and service sector, most workers are employed as laborers or in tourism through the hotel and casino industry. So if you are moving to Sparks in search of a job, you will likely not be searching long. Some of the most popular companies to work for in Sparks include Sierra Nevada Corporation, QM Resorts, Career College of Northern Nevada, and Nugget Casino Resort.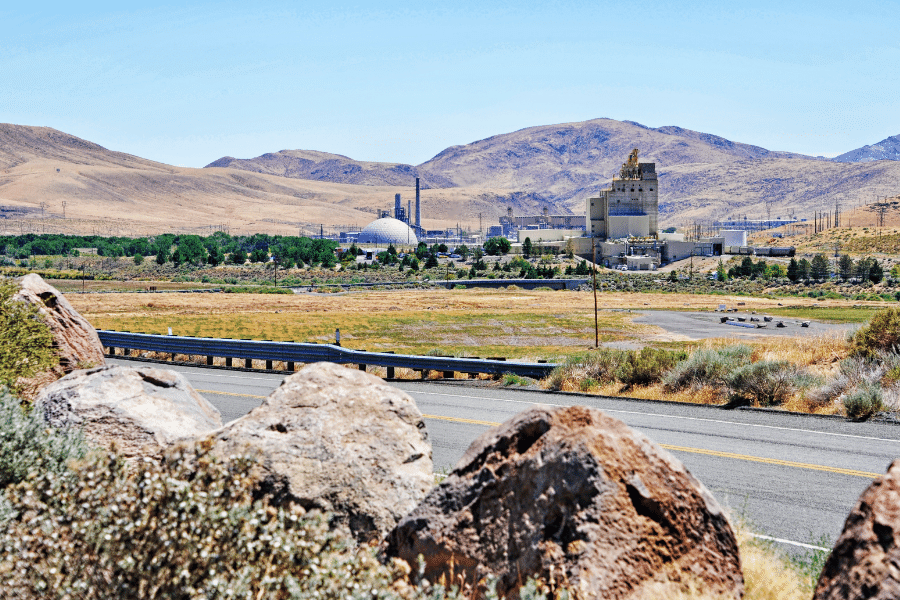 Arts and Culture
Sparks has a thriving art scene that all ages can enjoy, home to beautiful galleries featuring local and national artists. Providing multiple art fairs and art shows year-round, Sparks truly inspires creativity.
Visit these art galleries and cultural attractions in Sparks, NV:
Dining
No matter what you may be craving, dining out in Sparks is a unique experience. Home to cozy cafes, international eateries, fine dining establishments, and trendy sit-down restaurants, there is always some new dish to try when living in Sparks.
Dine at these favorite local restaurants in Sparks, NV:
Weather
Sparks is known for having hot and arid summers and frigid and snowy winters. Sparks receives eight inches of rain on average, 19 inches of snow on average, and 253 sunny days on average throughout the year. With temperatures ranging between 24 degrees Fahrenheit to 92 degrees Fahrenheit throughout the year, it rarely drops below 14 degrees or rises above 98 degrees.
While May, June, and September are known to be the most pleasant, December and January are the least enjoyable since the temperature is generally frigid. Experiencing a total of 122 days per average of nighttime temperatures that fall below freezing, residents will need to invest in a warm winter coat before moving here.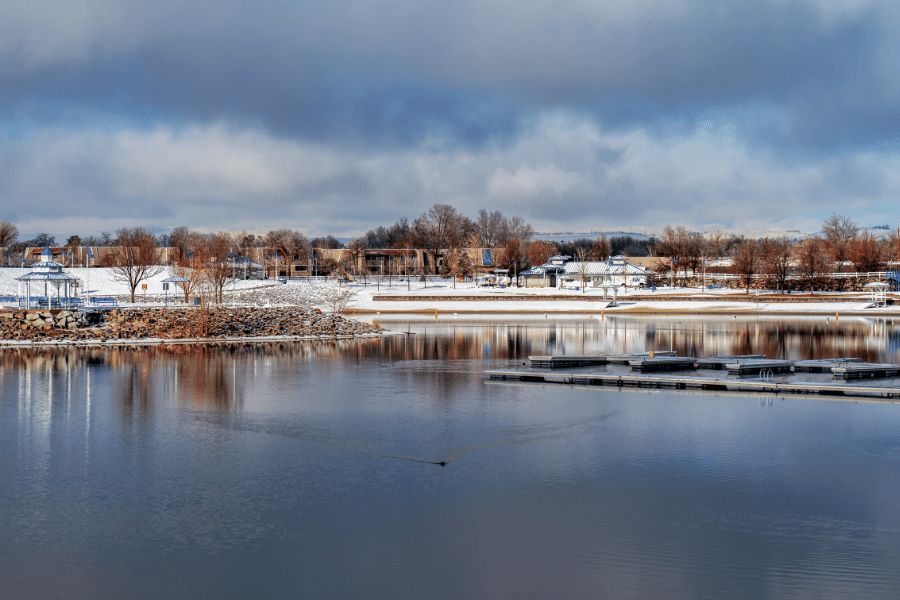 Crime Rate
With a crime rate of 33.19 per every 1,000 residents, Sparks is a relatively safe place to live. Considered the sixth safest city in Nevada, Sparks is safer than Reno, which ranks seventh. Receiving an overall crime grade of C-, a crime occurs every two hours and 39 minutes in Sparks on average.
While most people that live in Sparks generally consider the northeast part of the city to be the safest, your chance of becoming a victim of violent crime in Sparks is one in 238, while your chance of becoming a victim of property crime in Sparks is one in 51. In the 36th percentile for safety, 64% of other cities are safer, while 36% are more dangerous.
Pros and Cons of Living in Sparks, NV
Pros:
Affordable housing
Excellent schools
Safe community
Friendly neighbors
Delicious restaurants
Outdoor activities
Community events and festivals
Unique history
Cons:
Limited job opportunities
The weather gets freezing in the winter
Is Sparks, NV, suitable for you?
It is safe to say that Sparks is an excellent place to live whether you are moving for work or simply for a change in scenery. Even though Sparks may have its fair share of pros and cons, there are more good things to look forward to than not, in our opinion.
Whether searching for single-family homes for sale in Sparks, townhomes for sale in Sparks, or condos for sale in Sparks, our friendly and experienced Real Estate Experts will guide you through the home-buying process of your new Sparks property. Once you have a budget in mind, contact us today to start your home search! We are ready to assist you and answer any questions you may have.

Find your new home
Search real estate and homes for sale