10 Things to Know Before Moving to Pueblo, CO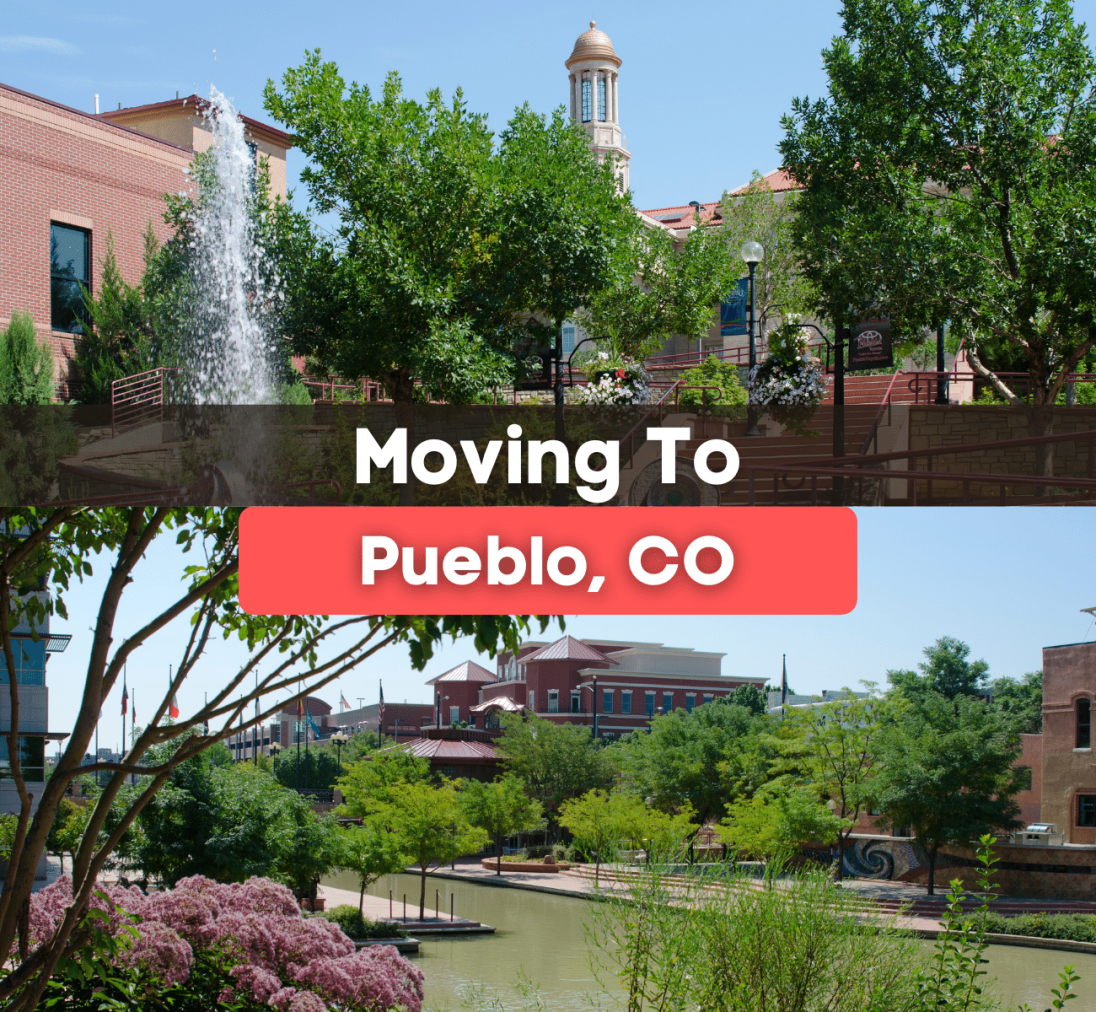 Living in Pueblo, CO
Moving to Pueblo, CO? Here's what it's like living in Pueblo, Colorado!
Pueblo is a suburb, located 40 minutes southeast of Colorado Springs. It's a major steel-producing city and it's known for a thriving arts and culture scene, low cost of living, beautiful sunny weather, and outdoor recreation. A lot of Coloradans refer to Pueblo as "The Home of Heroes" after it counted four living Medal of Honor recipients among its residents. Pueblo has been in transition since the decline of the steel industry in the 1980s. Two of the economic mainstays of Pueblo are ranching and irrigated farming.
About 111,876 people live in the city, making Pueblo the 9th most populous city in Colorado. Pueblo is known as the state's most historic and culturally diverse city with year-round outdoor activities, varied dining options, 12 state-designated creative art districts, and excellent business opportunities.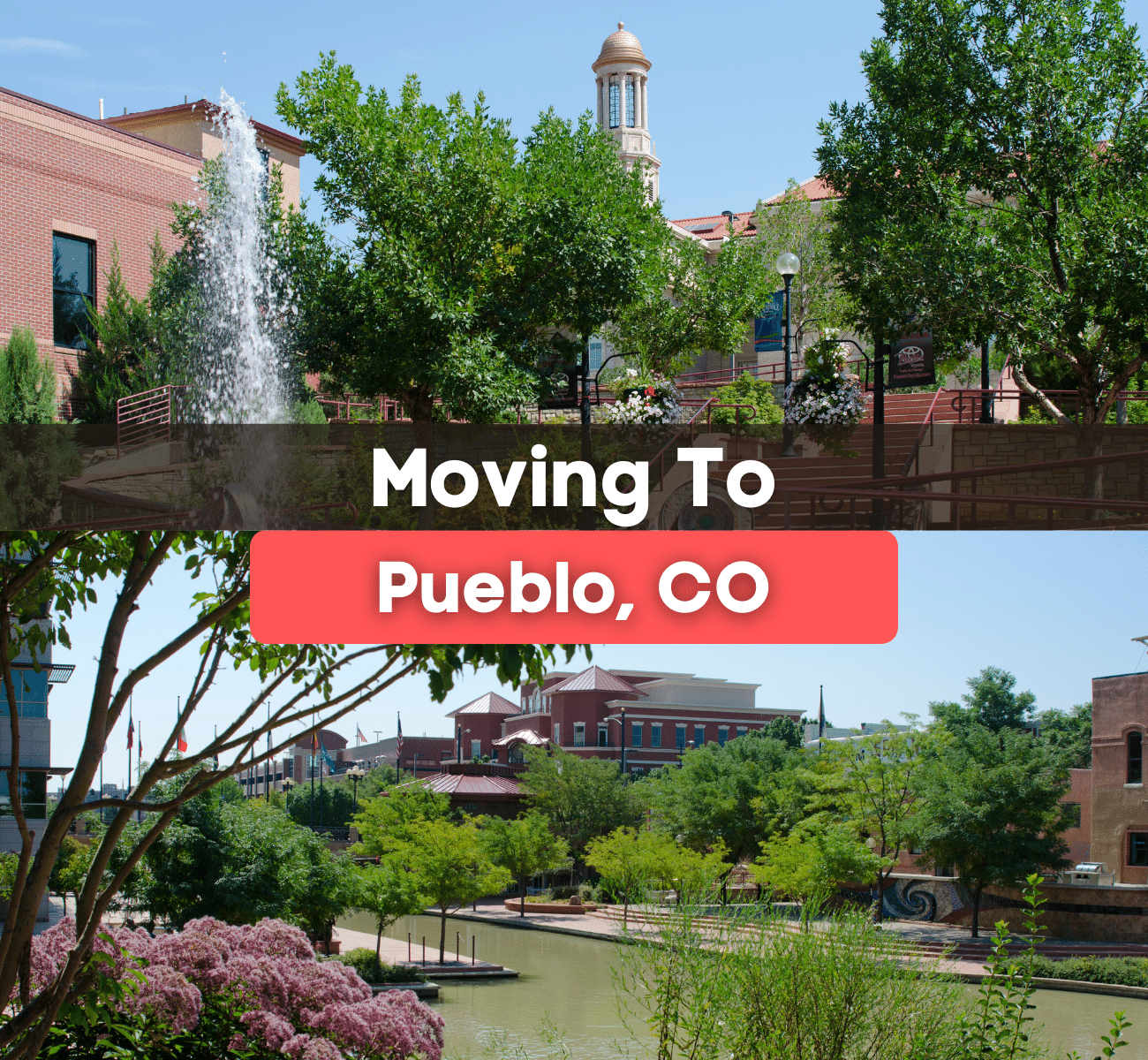 If you're considering whether Pueblo is the right place for you, we've created this guide with some of the pros and cons of the city to help you decide if it's a good fit. Read on to learn more about the 10 things you should know BEFORE moving to Pueblo, Colorado.
Low Cost of Living
The cost of living in Pueblo is much lower than in other Colorado cities. You can find great value in the Pueblo housing market, with a huge percentage of houses under $200,000. You can find a nice house in a decent neighborhood for under $200,000 or a nice, older home in a decent neighborhood for under $100,000. Pueblo is about 13.7% less expensive than the national cost of living which makes this city extremely appealing.
The median income for the residents of Pueblo is about $35,000, the median family home is $79,600, and the median home price is around $276,000. If you're looking for renting options instead, the average one-bedroom apartment starts as low as $400 a month in the city. If you're handy, you can even buy a house that needs a lot of work for under $50,000.
A house that cheap in Pueblo will need a lot of TLC and renovations but if you're up for the challenge, you can save a lot of money! If you're looking for upscale living, check out the homes in Lombard Village and Beulah Valley. If you have young children you may want to consider living close to the schools in the community near Santa Fe Drive/23rd Lane and Pueblo West.
Comfortable, Sunny Climate
Living in Pueblo, Colorado, you will enjoy all four seasons with tons of sunshine. The high desert climate has about 300 sunny days per year without extreme heat or extreme cold. Pueblo gets more sunshine than San Diego and Honolulu! Make sure you have a good pair of sunglasses.
Summer temperatures can be hot but because of the high elevation, the summer evenings are usually cool and comfortable. During the summer, you can also see breathtaking sunsets and participate in plenty of outdoor activities. Winter can be cold and snowy but the snow usually melts the next day because of the sunshine. Pueblo also gets less snow than other parts of Colorado. There is a lower than average amount of rain but you will see snow in the winter and thunderstorms in the summer.
During the Fall, the leaves turn beautiful shades of yellows and oranges and the temperatures are much cooler. Another perk of the climate in Pueblo is unbelievably clean air and water.
Outdoor Recreation
Pueblo is a paradise for people who love the outdoors! You can find incredible hiking, biking, golfing, fly-fishing, and kayaking opportunities nearly year-round. The area's local parks are a selling point for the city as well. For example, Lake Pueblo State Park is popular among boaters, fishermen, and mountain biking. It's one of the only dry places around to ride in the winter months so it attracts visitors from all over. Pueblo Zoo is another popular spot among residents, which is home to more than 400 animals including lions, otters, and penguins.
The Pueblo Riverwalk is another gorgeous place to walk and explore, especially between June and September. The riverwalk even hosts a farmer's market and movie nights on the river. Pueblo is also only a short drive away from awesome skiing and snowboarding resorts like Breckenridge and Monarch. The Lake Pueblo State Park offers a lot of water sports and the Whitewater Park on the Arkansas River is a popular spot for kayakers. Outdoor activities in Pueblo aren't quite as grand as Boulder or Summit County, but you're paying 4+ times more for housing in those other areas.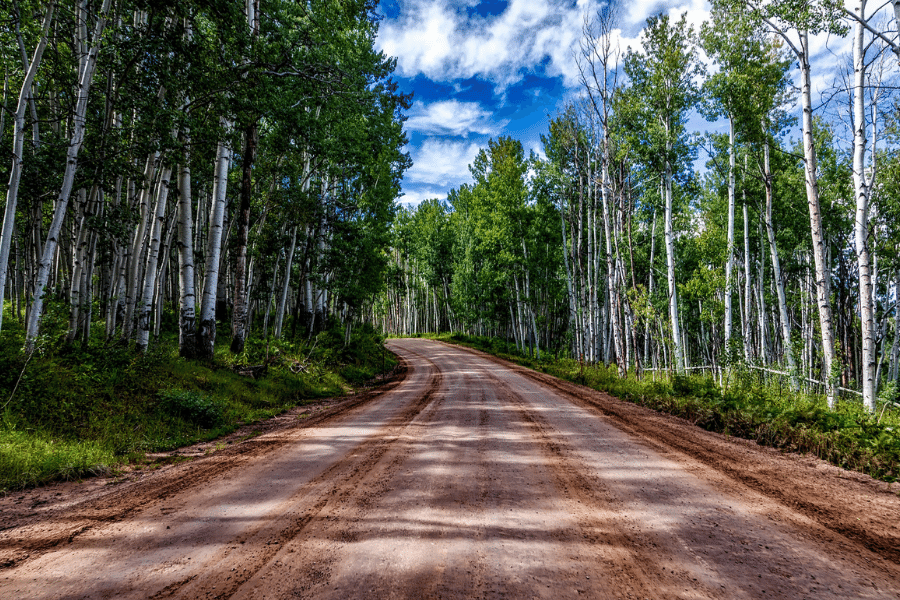 Thriving Arts Culture
Pueblo offers a rich cultural experience for the residents who live there. The Sangre de Cristo Arts & Conference Center is a multi-disciplinary center located in downtown Pueblo that features the Sangre de Cristo Ballet and Buell Children's Museum. You can also see other music and arts-oriented programming. Residents who love the arts also go to see the Pueblo Symphony and theatrical productions from the Steel City Theater Company.
Pueblo has three awesome theaters to see performances including Impossible Players, Damon Runyon and Steel City. For some more great music, the Backyard music festival is a fun event to attend. The annual summer music festival has awesome bands and residents often tailgate with friends for camp for several days nearby. The city's creative corridor runs through three historic neighborhoods and has museums, fountains, galleries, live music, and other arts festivities. You also have to check out Pueblo Neon Alley, a one-of-a-kind glowing art museum.
You Must Try the Chiles and Frijoles
If you don't like Mexican food, Pueblo might not be the place for you because residents there love it! Mexican and southwestern restaurants are scattered all around the city. You have to try Jorge's Sombrero Restaurant & Lounge and the Mill Stop Cafe for burritos and margaritas.
Pueblo is famous for its locally-grown chiles so every year they throw a giant festival called Loaf N' Jug Chiles and Frijoles Festival. It takes place every Fall and celebrates the Mira Sol Chile while promoting local agriculture. More than 130,000 people show up for the festival to participate in chile roasting, live entertainment, jalapeno eating contests, and street vendors.
It only costs $2 for a ticket! You'll find the New Mexico-style green chili on burritos, huevos rancheros, and enchiladas. Some places, like Pantaleo Farms and Disanti Farms, will even roast them for you on the spot.
Variety of Delicious Cuisine
Ok, if you don't like Mexican food there are some other options for you in Pueblo but you'll be missing out! Bingo Burger is the place to go if you're craving a burger in Pueblo. The food is devious and everything they use is fresh local products. For example, they use potatoes from San Luis Valley and grass-fed Colorado beef.
They have delicious fries, beers, and milkshakes to go with it! Have a sweet tooth? Stop by Hopscotch Bakery and try one of Mary's delicious sweets. Some of her most popular treats include raspberry croissants, sugar cookies, and chocolate pudding tarts. If you're a coffee-lover, Solar Roast Coffee is a must-go. It's a unique coffee shop that roasts all of its beans with solar power! You should also try Pass Key Special, have a Papa Louis at the Broadway Tavern, eat a "Slopper" at the Coors Tavern, and try a "Dutch Lunch" at Gus' Place.
Community Festivals Galore
The festivals don't stop at just the Loaf N' Jug Chiles and Frijoles Festival. Located on the popular Riverwalk, Boats, Bands, and BBQ is an annual summer event filled with fun. Residents gather for boating activities, music, and good food. Some other favorite activities at the festival are the brew fest, hot wing eating contest, BBQ competition, and live music. During the holidays, you can get into the holiday spirit at the Parade of Lights. The event takes place around the end of November and it's one of the city's favorite activities.
People show up to watch the marching bands and floats decorated in holiday decor and lights. Cinco de Mayo is another popular holiday that residents celebrate in Pueblo. Everyone goes all out! There are tons of events going on around the city, and one spot that is always busy is Minnequa Park.
Pueblo is also home to the Colorado State Fair! The late summer event brings thousands of people together from all over the state. Another annual event that brings the residents together is the National Street Rod Association's Rocky Mountain Street Rod Nations. Vehicles are driven from all across the country for this unique gathering of vintage cars featuring every make, model, and style.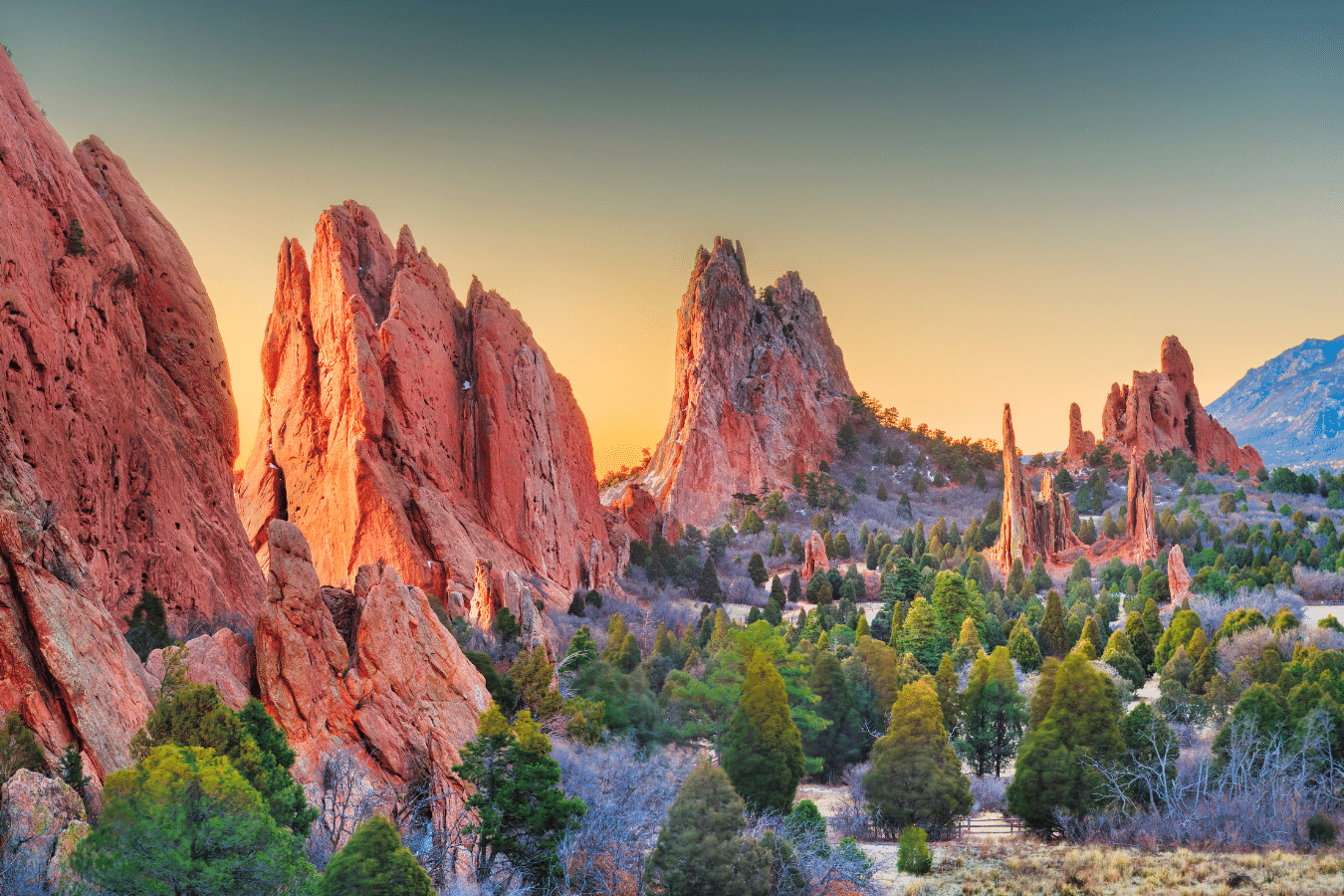 Higher Crime Rate
One thing worth noting about Pueblo is that it does have a higher crime rate than all of the other cities in Colorado as well as a higher crime rate than the national average. It has made the rankings one of the more dangerous cities in the country. In 2020, there were 1,216 violent crimes reported. Most of the violence in Pueblo is driven by gang activity and firearms. The higher crime rate is also due to the fact that Pueblo is home to a large proportion of residents facing financial hardships.
The local poverty rate is about 17.9%, compared to the national average of 13.4%. However, if you look closely, much of the crime is focused in specific areas of Pueblo while other areas are very safe. The toughest part of town is the Eastside which is a close-knit community but has a lot of crime and low-performing schools.
A large amount of crime focused on the Eastside can often bring down Pueblo's ratings as a whole. On the other hand, there are several safe and family-friendly areas to live in including Mesa Junction, Aberdeen, the Northside, Belmont, and Pueblo West.
Public Schools Have Room to Grow
Pueblo isn't known for its amazing schools, especially compared with other schools in the state. The public schools in Pueblo, served by the Pueblo county school district, definitely have some room to grow. However, there are some great charter and private schools in the city that are rated higher; private schools in Pueblo are also more affordable than in other places. For high school, there are also options offered through Pueblo Community College. There is a two-year public school that offers associate's degree programs that is one of Colorado Community College System's 13 campuses. Colorado State University-Pueblo is also a notable school for higher education.
Job Growth Has Been Positive
Job growth has been positive in Pueblo since disaster struck the city during the Great Flood of 1921. Back then, Pueblo was the saddle-making capital of the world but lost its power when one-third of its downtown commerce was destroyed in the flood. Since then, Pueblo has been determined to turn things back around. The city has a 9.5% unemployment rate which is a bit higher than the U.S average, but job growth has been positive. Education, healthcare, and government industries lead the economy in Pueblo for the most part. Some of the top employers in the city include School Districts 60 and 70, Pueblo County, and Parkview Medical Center.
The Bottom Line - Moving to Pueblo
If you're looking for a highly affordable city, with tons of outdoor activities, delicious food, and strong community culture, Pueblo could be the place for you. If you're looking for more things to do in Pueblo, make sure to check out the animals from around the world at the Pueblo Zoo, spend some time at the historic Rosemount Museum, or Sample a world-famous Pueblo Slopper
We hope our guide with the 10 Things to Know Before Moving to Pueblo, Colorado has helped you make the decision on whether this could be the place for you. If you're considering a move, our team of top local Real Estate Agents would love to help you. Just contact us to help with your relocation or with any questions you might have.

Find your new home
Search real estate and homes for sale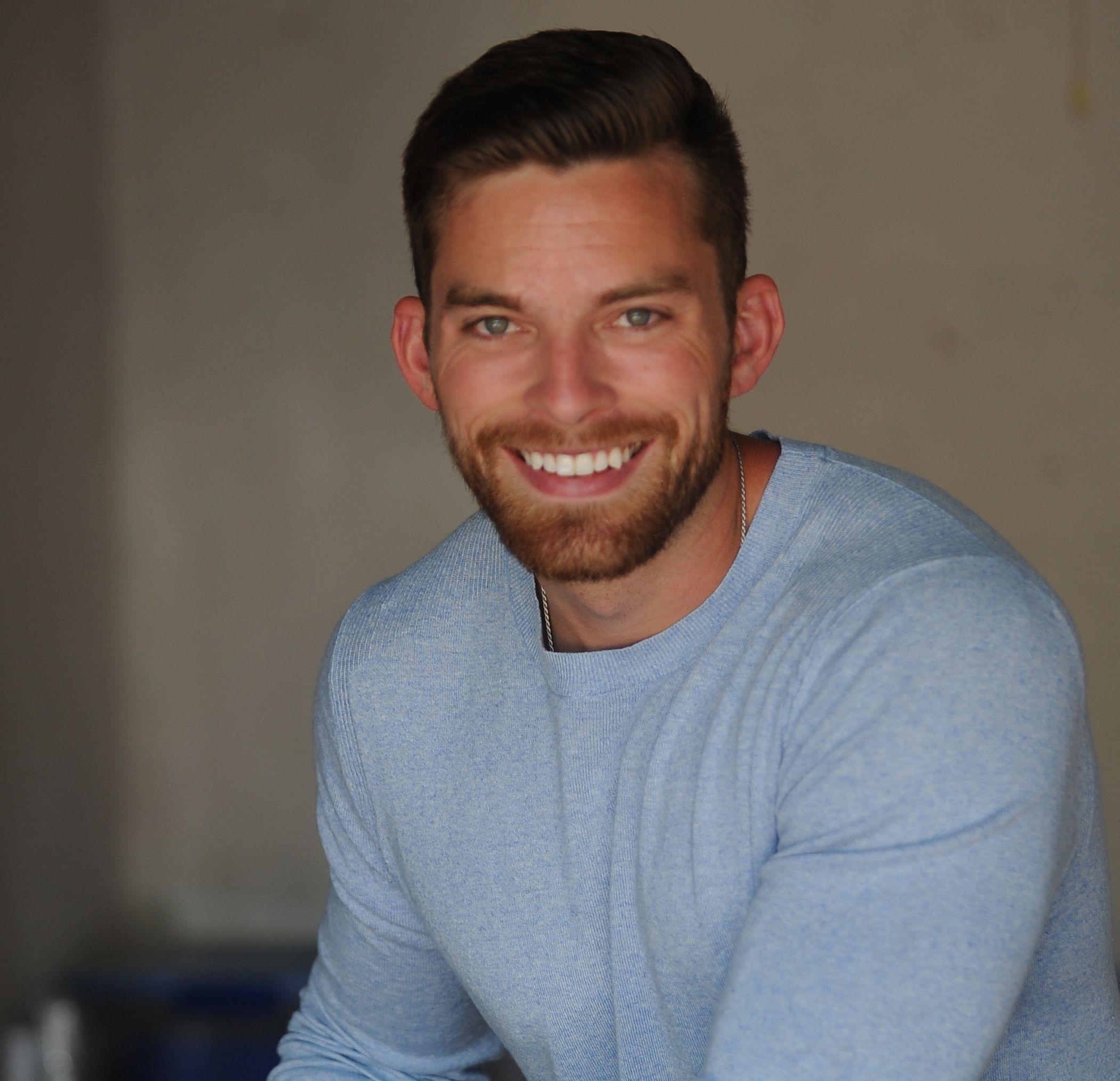 Ryan Fitzgerald
Hi there! My name is Ryan Fitzgerald, and I am a REALTOR®. My goal is to help you learn more about real estate through our Real Estate Blog! Hopefully, you enjoyed the above blog post and it found a way to provide help or value to you. When you're ready to buy or sell a home of your own let us know here. Please feel free to join the conversation by dropping us a comment below.