6 Things to Consider Before Moving to Matthews NC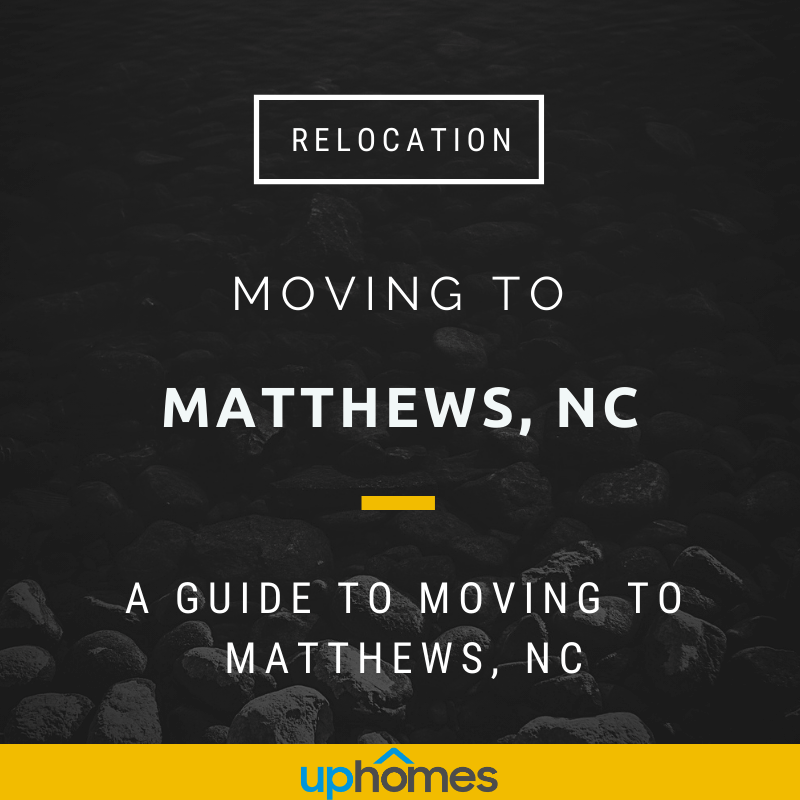 Living in Matthews NC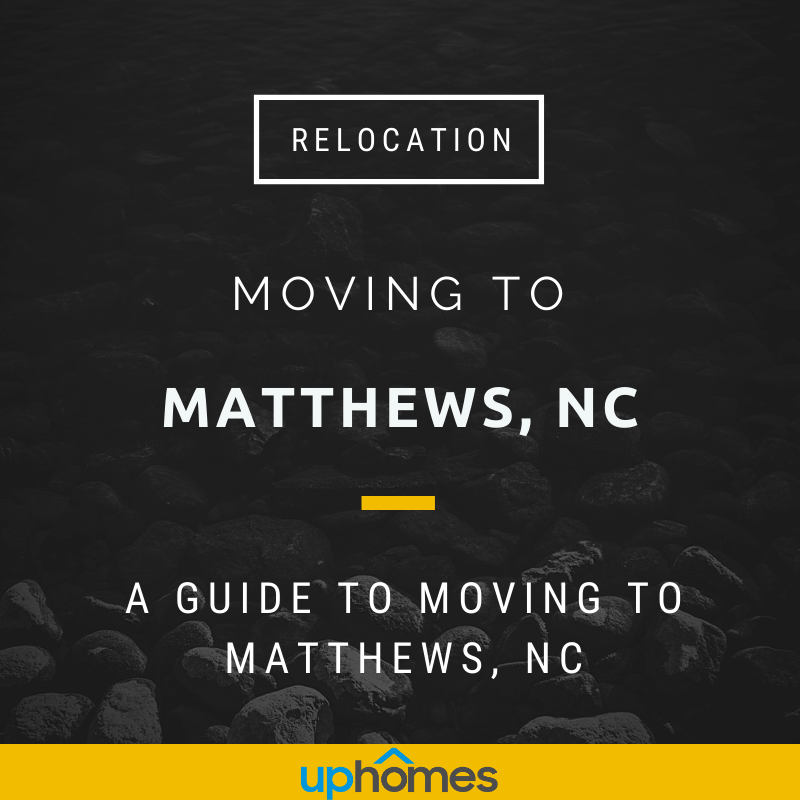 Moving to Matthews, NC is a popular thing to do in 2020 with the population growing from 20,000 to 33,000 over the last 20 years. Part of the reason so many folks are relocating to Matthews is thanks to the fact people love living here. The real estate in Matthews is affordable, especially when compared to the northeast or California.
So what are some things you need to know about Matthews before you move to North Carolina?
Matthews, NC - A Brief History
Matthews is a town in Mecklenburg County, North Carolina, and a suburb of Charlotte. In the early 19th century, Matthews was unofficially named Stumptown for the copious amount of tree stumps left from making way for cotton farms. Later, the community's name changed to Fullwood named after the postmaster John Miles Fullwood. Eventually, Fullwood would become an official town named after Edward Watson Matthews, a prominent resident, and director of the Central Carolina Railroad.
Things to Do in Matthews, NC
25-minutes away from Uptown Charlotte in Matthews, NC which offers plenty of things to do in its own right.
Brakeman's Coffee and Supply - An iconic symbol, is Brakeman's coffee and supply located in the heart of Matthews, NC. On the railroad, it is the Brakeman's job to be aware of the train speeds as it moves down the tracks, keeping it slow and safe. When you walk through the doors at Brakeman's Coffee you feel that type of calm atmosphere that helps start your day.
Matthews Community Farmers Market - Local folks, local farms, local food is the Matthews Community Farmers Market established in 1991. The largest, most diverse producer-only farmer's market in the Charlotte area. All market products are grown and raised within 50 miles of Matthews except for the fish which is caught on the NC coast and brought to the market by fisherman. You will love the Matthews Community, Farmers Market!
Cinemark Movies 10 - $2 movie Tuesdays at Cinemark Movies 10! This is a great treat for the whole family and anyone who may be looking for something to do, especially on a rainy day.
Stumptown Park - A one-acre park is used year-round for concerts and special events with a performance stage and a dance floor. With open grass areas, a sand volleyball court, and different outdoor recreation activities
Squirrel Lake Park - The Four Mile Creek Greenway is a project between the Town of Matthews and Mecklenburg County that is a popular destination to area residents by connecting Matthews Elementary and Squirrel Lake Park to East Johnson Street. A rock feature with bubbling water is irresistible to dogs and kids. The playground area, trails, and lake complete with docks, ducks, and restrooms make Squirrel lake the perfect place to go on a nice day.
Restaurants and Breweries in Matthews, NC
Umami - Love sushi? Then you will love Umami! A wonderful hibachi and Sushi restaurant offering generous portion sizes with a commitment to the freshest ingredients. Umami also offers a call ahead option as well as a drive-thru option for pick up! For $19.99 you can eat as much sushi as you want so come with a big appetite!
Exchange Depot - Located next to Seaboard Brewing, the Cigar shop, and Brakeman's coffee and supply. The Exchange Depot is one of Charlotte's best-kept secrets. A good pizza is hard to find and the Exchange Depot has it. Now offering breakfast burritos and with delivery to most bars in downtown Matthews. With some crazy pizza combinations, you don't know you love until you try them, the Exchange Depot is a must-try in Matthews!
Kabab-Je Rotisserie & Grille - One of Matthew's best restaurants is Kabab-Je and authentic Meditteranean and Lebanese cuisine. What makes this restaurant special is its equal parts tasty as it is healthy. The tasty entrees offer a commitment to vegetables, lean meats, healthy grains, and nutritional nuts with healthy pure virgin olive oil. There's a reason why Kabab-Je is reviewed so highly among the local Matthews residents!
Stacks - One of the most versatile restaurants in Matthews is, Stacks. Breakfast, brunch, lunch, and dinner Stacks has it all! Whether you're looking for one of your favorite breakfast dishes or some truly great comfort foods, Stacks is a must-try restaurant.
Seaboard Brewing, Taproom, & Wine Bar - The only brewery in Matthews, North Carolina, Seaboard Brewing, taproom, and wine room literally offers everything Matthews residents may be looking for! The versatility doesn't stop here though, they also offer the best Pizza in Matthews with the Exchange Pizza Depot.
How far is Matthews from Charlotte?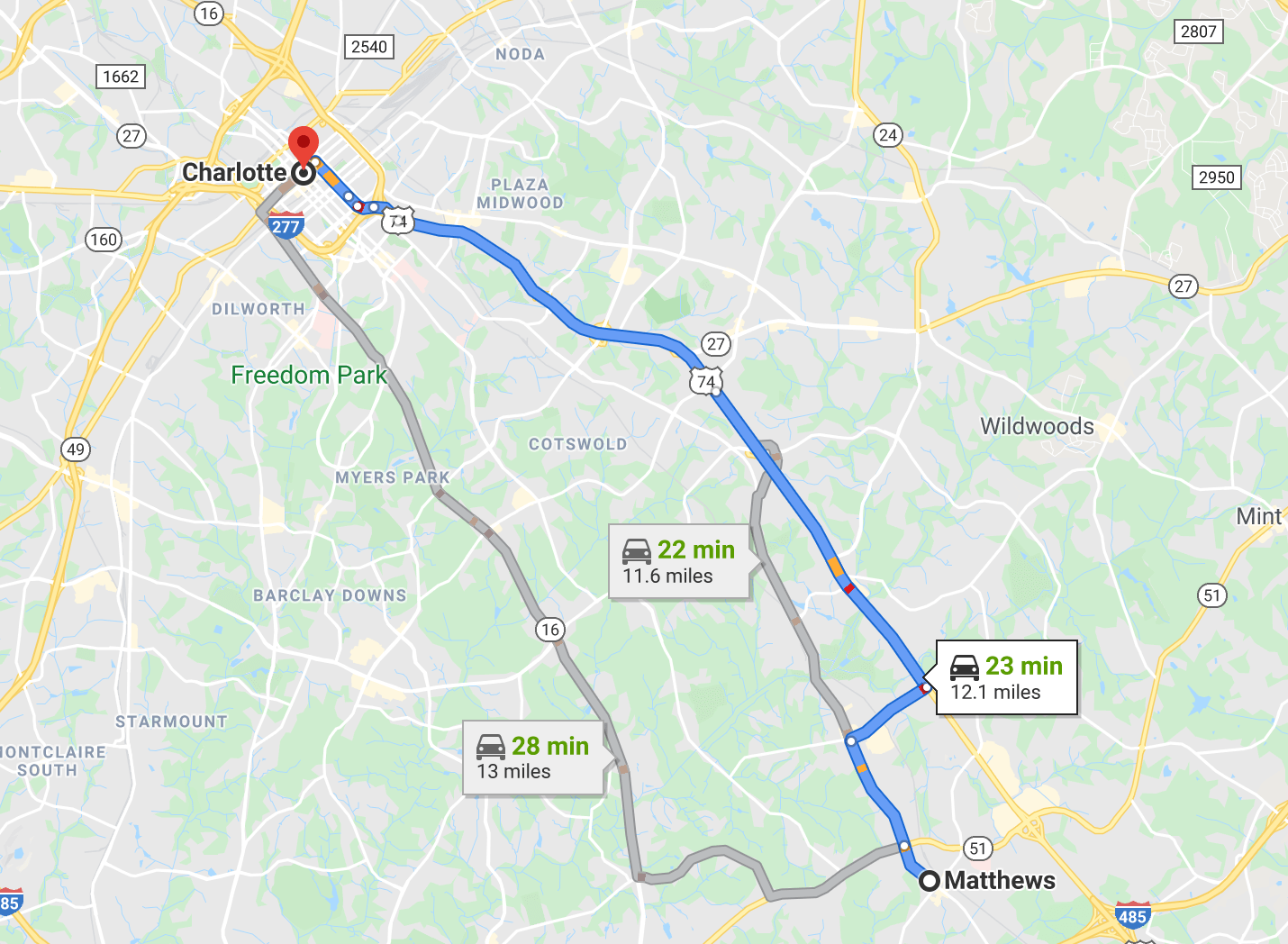 Matthews is a short 25-minute drive to Charlotte located 12 miles southeast of Uptown. Many folks who live in Matthews commute to Charlotte for work or for events downtown in the Queen City. It's an easy commute to catch a Charlotte Hornets or Carolina Panthers game! 
Both Matthews and Charlotte are a part of Mecklenburg County with parts of Matthews extending into Union county.
Matthews, NC to Charlotte, NC is a bit less of a straight show than many of the other Charlotte suburbs to the north. Matthews is a solid 45-minute plus drive to the Lake Norman area though it is much close to the South Carolina border.
Moving to Matthews, NC
 Relocating to Matthews is a move many people are making over the last couple of decades. As one of the fastest-growing Charlotte, suburbs Matthews has been able to keep up with all of the newfound people and infrastructure. Matthews is a great place to live if you're moving to Charlotte.
Homes for sale in Matthews are affordable in comparison to other areas in Mecklenburg and especially when compared to folks moving from California or the Northeast. If you're considering relocating you will want to check out Matthews, NC!
#blog-moving-cta#
#blog-best-neighborhoods-cta#

Find your new home
Search real estate and homes for sale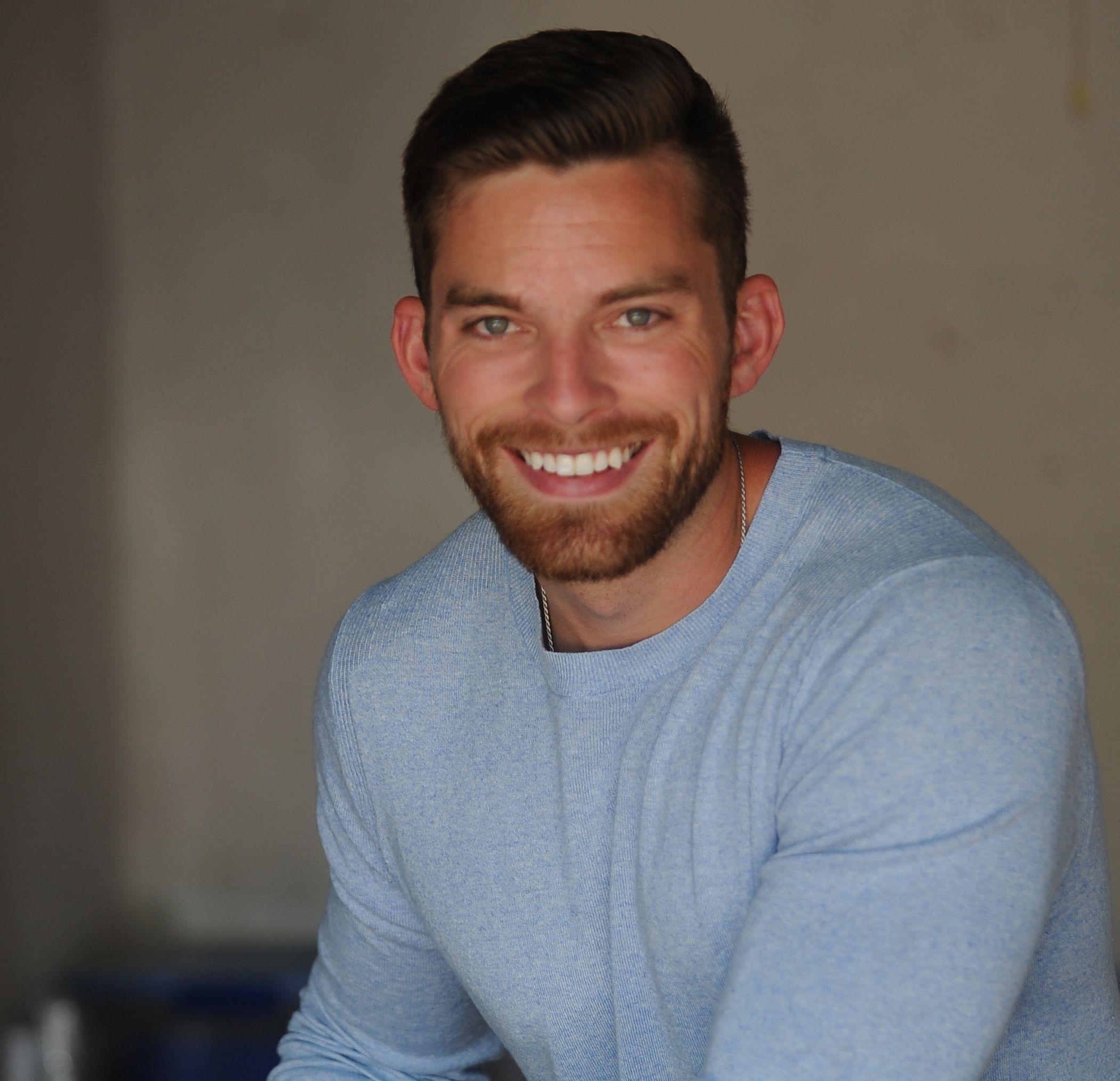 Ryan Fitzgerald
Hi there! My name is Ryan Fitzgerald, and I am a REALTOR®. My goal is to help you learn more about real estate through our Real Estate Blog! Hopefully, you enjoyed the above blog post and it found a way to provide help or value to you. When you're ready to buy or sell a home of your own let us know here. Please feel free to join the conversation by dropping us a comment below.