5 Things to Know BEFORE Moving to Long Island, NY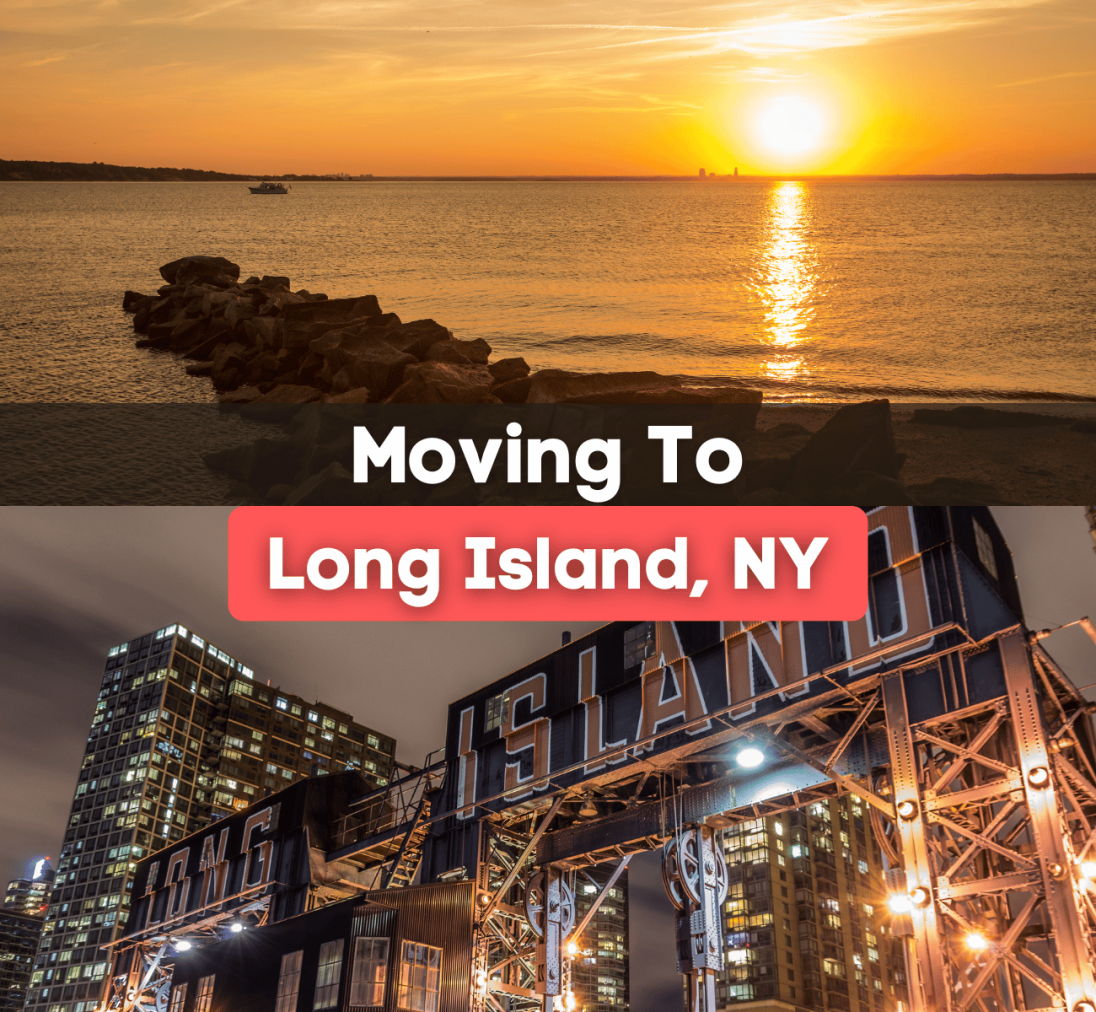 Living in Long Island
Are you moving to Long Island, NY? Make sure you know these five things about living in Long Island!
Long Island is a fantastic place to live. Once used by George Washington as his most strategic area of espionage during the Revolutionary war, this 1,377 square mile area is home to some of the best neighborhoods in the country with stunning homes, top school districts, and easy transportation to other large metropolitan cities.
Once an area full of agriculture and ports built off of its many beaches, families, retirees, and young professionals now choose to live and build upon the breathtaking scenery on this Island with green parks and beaches and a family-friendly environment to live amongst.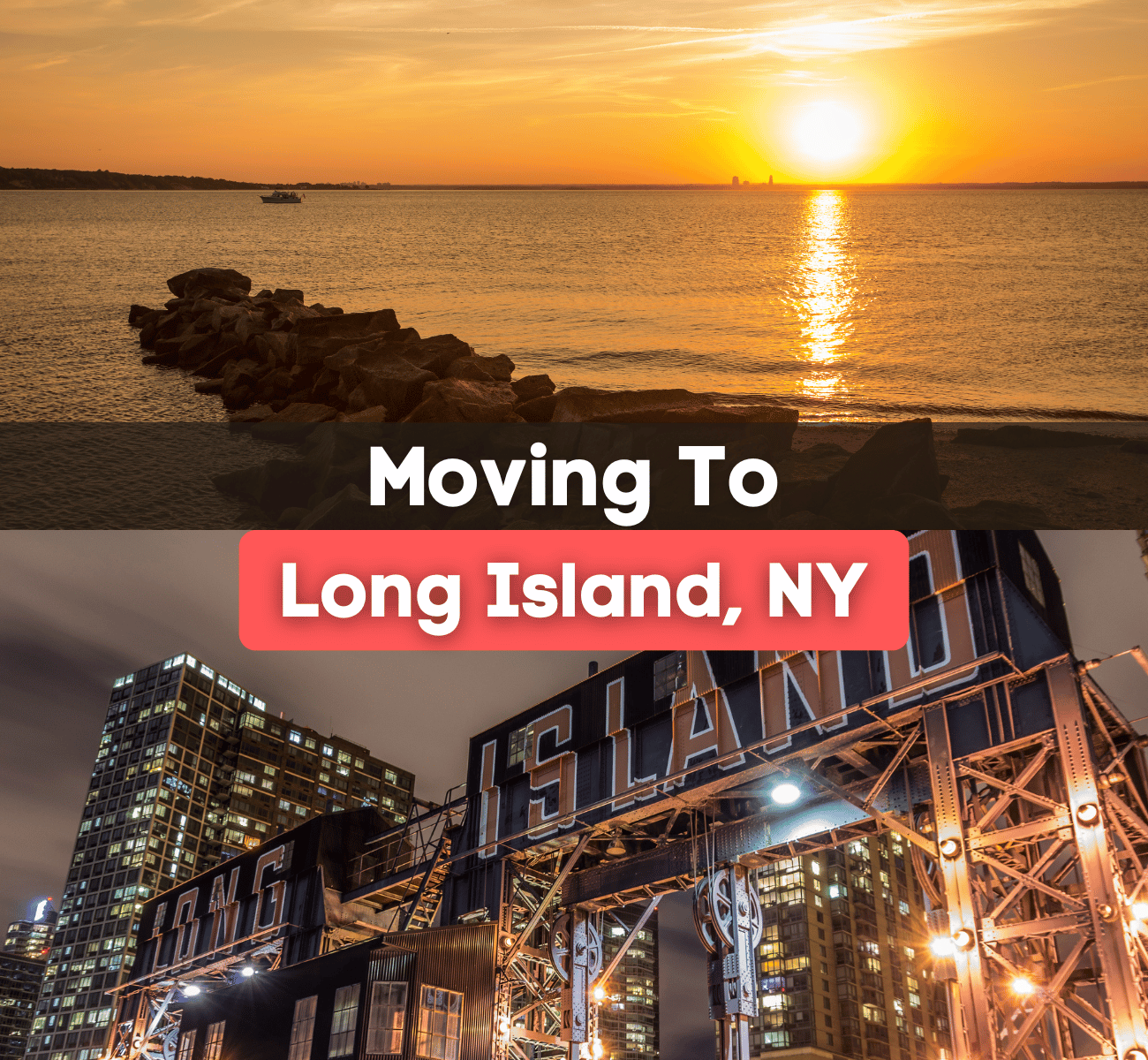 This expansive and densely populated Island stretches from the eastern part of New York City to the Island's very end of land into the Atlantic Ocean. With a population of 7.647 million people, this is the most populated Island in all of the United States and the 18th most populated in the world.
Living on Long Island gives residents a mix of urban or suburban living depending upon the area and proximity to New York City, but easy transportation to Manhattan and other boroughs for commuters or individuals wanting easy access. As one of the best places to live in New York City, Long Island is best known for its beaches, bagels, and many attractions. With an endless list of things to do and see while being located near some of the best beaches and eateries in the state, it is easy to see why so many families and young professionals are moving here.
Whether you are looking for a safe and inspiring place to raise a family with some of the top youth programs and schools or a quieter and cleaner neighborhood to live in a while working in New York City, Long Island is for you. Read below to find out the five things you should know before moving to Long Island.
Here are the five things you should know about Long Island!
Long Island is Expensive
Living on a beautiful Island just a short train ride away from the country's largest and most luxurious city will be expensive. Long Island is known for its upscale homes and Hamptons beach houses among luxury brand shops and wineries. But not all areas of the Island cost an arm and a leg to live in.
The median home value on Long Island is around $817k, making it much higher than the national average but still much lower than the median value in Manhattan, where you get less square footage and land. But, with a higher cost of living comes higher responsibilities and, unfortunately, taxes. The median household income on the Island is around $113,292, much higher than the national average and corresponds with the Island's reputation of having very posh and clean-cut neighborhoods.
But, to have some top-rated schools, parks, and neighborhoods, the property taxes also have to be higher. Long Island has two central counties; Nassau and Suffolk country. While living in Nassau county, you can expect to pay about 2.24% of your home's market value in property taxes, and in Suffolk, about 2.3%. So when looking at homes, remember to factor in these costs and your monthly mortgage.
With higher costs of living but higher class individuals living here, it is no surprise that home costs are higher here and food and gas as well. Groceries and restaurant prices are much higher than in the rest of the U.S., and gas prices are typically higher than in any other area in the country. But, with these higher costs comes better quality than its close neighbor New York City. Homes on Long Island are known to be bigger, better, and overall more excellent areas than most homes in New York City and surrounding areas, making it a hot place to move to if you can afford it.
Travel is Easy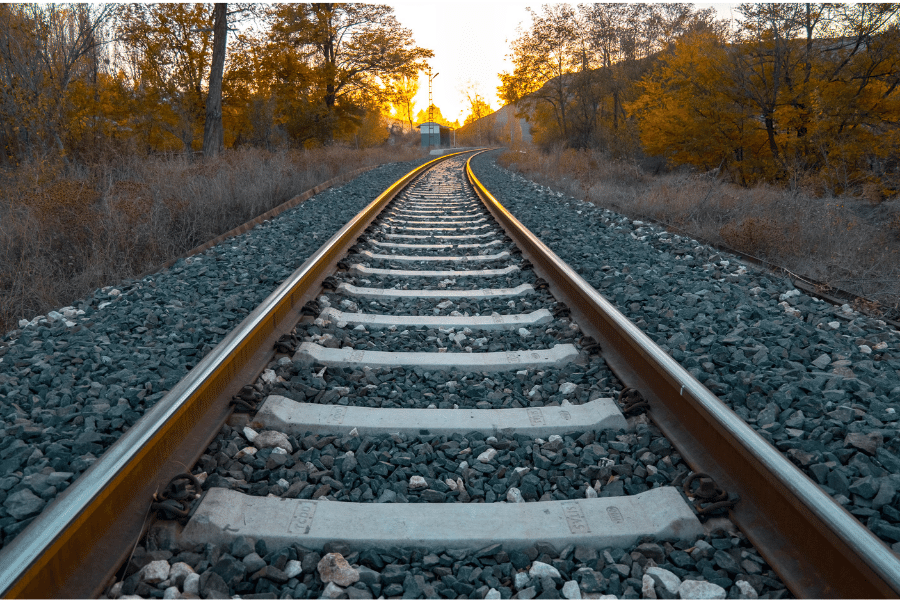 Historically, about 1.4 million Long Islanders commute daily to work off the Island itself. Due to so much traffic on and off the Island daily, there must be correct means of public and private transportation. The most commonly used and known way to commute to NYC from Long Island is the Long Island Rail Road (LIRR). This train is the busiest commuter railroad in North America, with 735 daily trains serving Nassau, Suffolk, Queens, Brooklyn, and Manhattan. The train cost varies depending upon where you are traveling to and from but typically ranges between $5-$13 for a one-way ticket.
Suppose you do not need to commute into the city and want to utilize public transportation to get around the Island. In that case, the Nassau Inter-County Express system has buses that serve Nassau and Suffolk counties and parts of eastern New York City and Queens. A single ride on one of these buses is $3.00, but you can get multiple tickets at a time at a discounted price. These buses have 36 routes and are a great and cheap way of getting around the Island for anyone without a car.
Lastly, some individuals and families that live here choose to own and utilize their vehicles for transportation. Being located so close to New York City and a small Island in physical size, Long Island traffic is always congested, especially between 7-9:30 am and 3:30-6:30 pm. The most commonly used road for drivers is the Long Island Expressway. This road reaches mid-island to the financial district of Manhattan. It is known as one of the most dangerous highways in the country due to the alarming number of accidents and structural problems with the highway over the years.
If you need to travel daily for work, public transportation will be the easiest, cheapest, and most convenient means of getting to and from your location. But, if you want to drive, look ahead for traffic jams and accidents and be cautious on the road.
An Island That Snows
You heard it right! Although Long Island gives you access to beaches and fun boardwalks during the warmer months, giving you the Island oasis feeling, the temperatures drop drastically during the winter, and the snow starts to fall. Before moving to the Island, you should prepare for this unique Island weather!
The warm season on Long Island lasts about 3.5 months, from June to September, and temperatures average around the 70s. Summers are known to be hot and very humid, with the daytime boasting long hours of sun and then the nights cooling to the 60s with slightly less humidity. This is the time of the year when people can enjoy the many beaches, boardwalks, and bonfires with friends or family.
On the opposite spectrum, the winter months here last about three months, from December to March, with temperatures averaging in the 40s. Winters on the Island are cold, windy, and snowy, with an average of 20-35inches of snow a year. Due to the climate and size of Long Island, blizzards are also a threat during the winter months and can cause damage to landscaping and homes, as well as have you snowed in for a few days. But, the winter months are an excellent time for families to enjoy ice skating, sledding, cross-country skiing, hockey, and many more winter activities.
The spring season is from late March to June and starts somewhat chilly but warms up gradually over the months. Spring is beautiful on the Island, with flowers, herbs, and trees growing their colors from underneath the snow-covered landscape. With the humidity in the air, spring also brings some showers, with an average of 42 inches falling throughout the year. Due to ocean water on every side, flooding can sometimes be an issue, and homes near the water are sometimes built slightly above ground to avoid damage.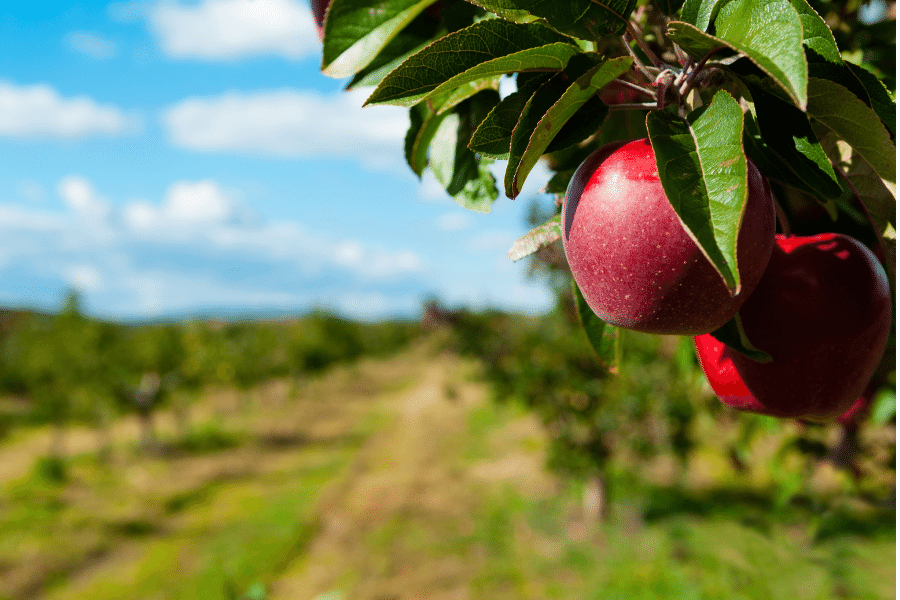 Fall is one of the best seasons for temperature and views. The fall season on Long Island is from September to December, with the Island turning into a beautiful canvas of oranges, yellows, and dark reds from the many trees and flowers and temperatures averaging in the 60s. Fall is a vibrant season on the Island, with many apple orchards, pumpkin patches, markets, and parks boasting their fall excitement. But beware of hurricanes during this season as well. Being on the coast, Long Island has a history of being hit by some intense hurricanes, but luckily the damage is typically not fatal. Before moving here, be knowledgeable about preparing for a tropical storm if necessary.
Living on Long Island gives you the excitement and variety of each season and its activities and climate. Make sure to know how to prepare for any weather-related storms, and maybe invest in a warm winter jacket! No matter what season you are in, Long Island has exciting activities and places to enjoy.
Top Schools
Long Island schools have been ranked as the best in the nation. With property taxes on the Island being much higher than in other states, much of that money gets invested into the public schools causing them to be well-funded and high in performance.
The neighborhood with the best public schools in Great Neck, with over 80% of all students being proficient or higher in math and reading. Not only are the public schools so highly rated in academics, but the schools themselves are also known to be extremely clean and safe and provide excellent quality of education for all of their students.
Another factor that applies to the public schools being such top quality here is that New York has some of the highest pay for teachers in the country. Teachers within the NYC school system are well paid and often have a master's in education. This provides students with teachers that also have a better quality of life and can be better teachers for their students and have access to better resources.
Long Island is a fantastic place to raise a family with the knowledge that your children will get some of the best quality education!
Activities for All
Long Island is a place for endless activities. You are only a train ride away from some of the biggest cities in the nation and have access to some of the best beaches, parks, storefronts, boardwalks, and attractions within your backyard! With such a rich history and unique landscape, there is truly something for everyone here.
Check out the list below for some local Long Island favorites!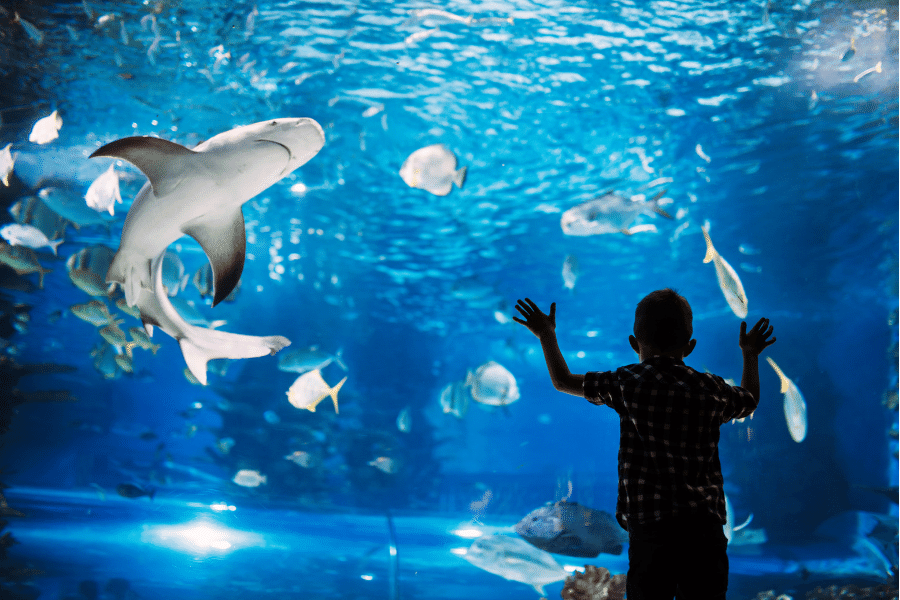 Local Favorites: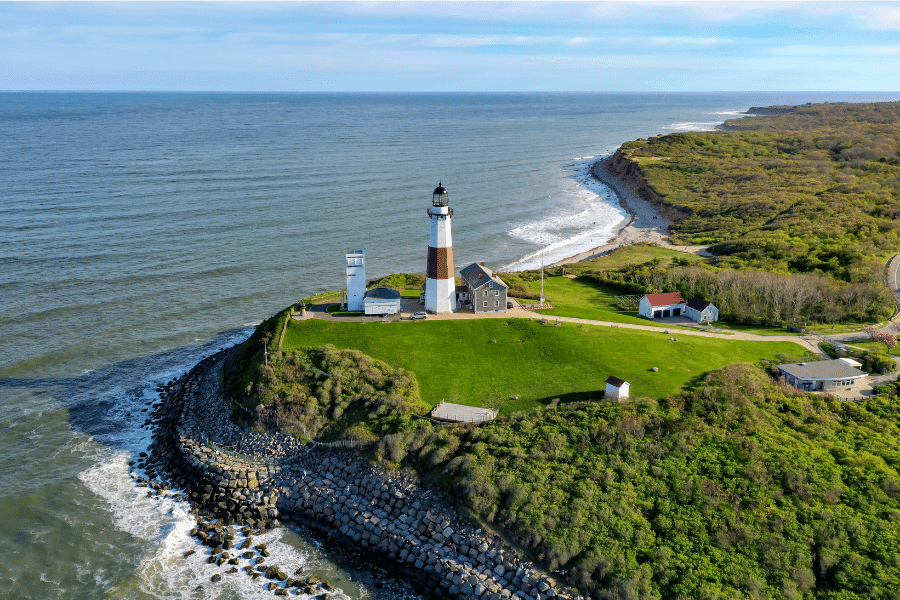 Pros and Cons of Living in Long Island, NY
Pros:
Clean neighborhoods and parks
Spacious homes
Low crime rates
Great public transportation
Top school districts
Cons:
Expensive homes
High gas prices
Heavy traffic
Cold winters
Natural disasters
Moving to Long Island, NY - Final Thoughts
Long Island is a great place to live, with easy access to other large cities but the comfort of living in a safe and exciting neighborhood with top-rated school districts for your kids. Whether you want to explore museums full of art and exhibits, visit historical monuments, play in the sand at the many beaches, or relax and enjoy activities in the park, it is hard to get bored living here.
If you or anyone you know is moving to New York and want to call Long Island home, contact us here to connect you with one of our Reality Specialists and help you find your new Island home! No matter the price, location, or needs, we can help you find your new Long Island house.

Find your new home
Search real estate and homes for sale