10 Things to Know BEFORE Moving to Lexington, KY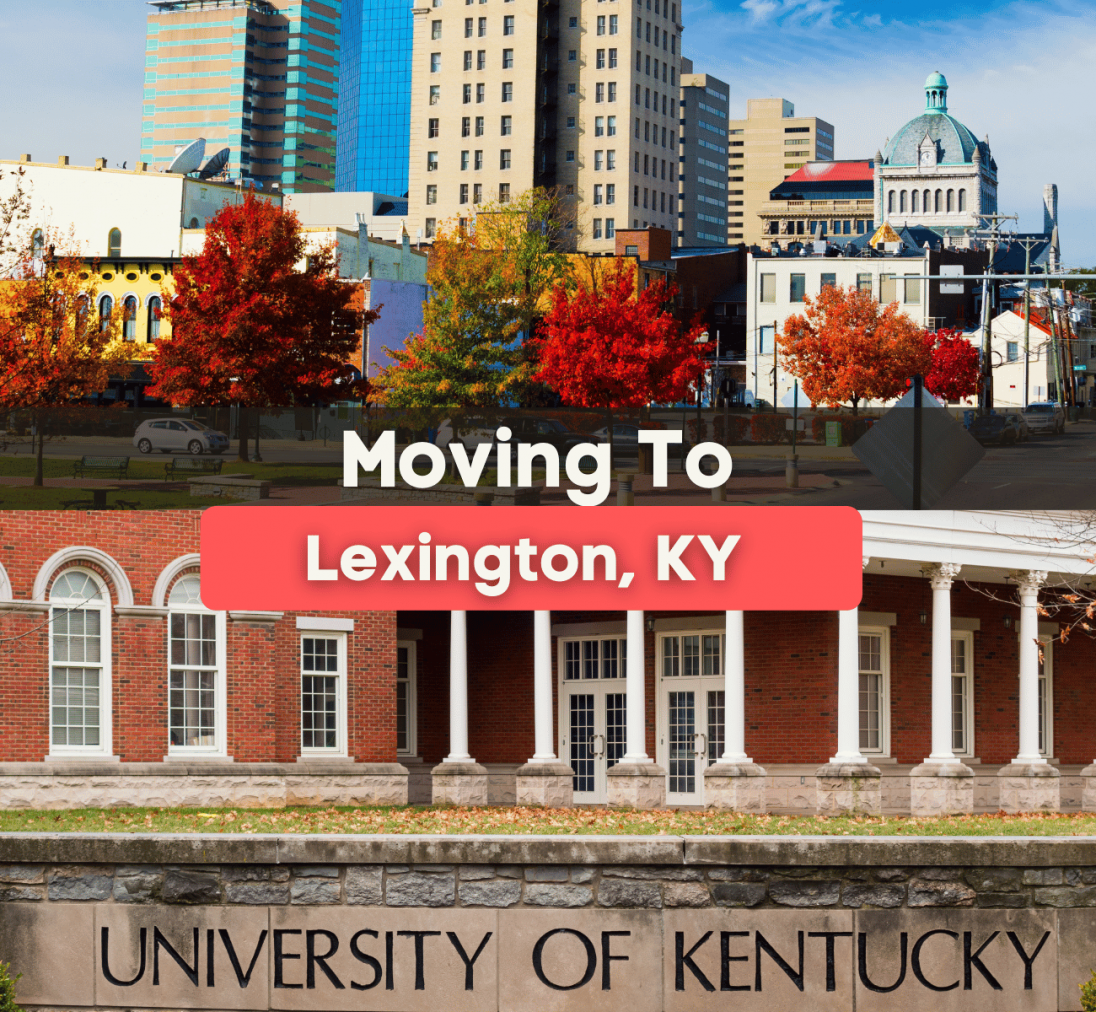 Living in Lexington, Kentucky
Are you considering a move to Lexington, KY? Make sure you know these ten things about life in Lexington, like the cost of living, weather, and crime rates. 
Lexington, Kentucky, is renowned for its horses and bourbon, making it an excellent place to live. Situated in the heart of the state, this delightful city is abundant in culture and history.
This city is home to 321,793 residents and offers something for everyone. With its low cost of living, natural beauty, and vibrant communities, it's no wonder that many people are choosing to move here.
This city has a diverse economy, which has resulted in growth and prosperity in several areas, including housing, education, and the job market. Whether you're seeking a new place to study, work, or admire natural beauty, this city is an ideal destination.
This location is the second largest city in Kentucky and provides a plethora of amenities and activities for its residents to enjoy. It's undoubtedly the best place to be in the state of Kentucky.
If you're searching for a bustling city to move to, consider checking out the beautiful homes for sale in Lexington. Additionally, if you're interested in Kentucky as a whole, explore all of the available real estate options.
Here are the ten things you should know about life in Lexington. 
Low Cost of Living
Lexington is becoming a popular choice for many due to its affordable living. The cost of living in Lexington is 6 percent lower than the national average.
The cost of living can vary depending on several factors. It is determined by various categories, such as housing, utilities, groceries, and transportation.
The cost of housing in Lexington is 24% lower than the national average. Unfortunately, utility prices are 8% higher. However, transportation expenses, including bus fares and gas prices, are 3% lower, while food costs are 7% lower. Additionally, healthcare expenses in Lexington are 18% lower than the national average.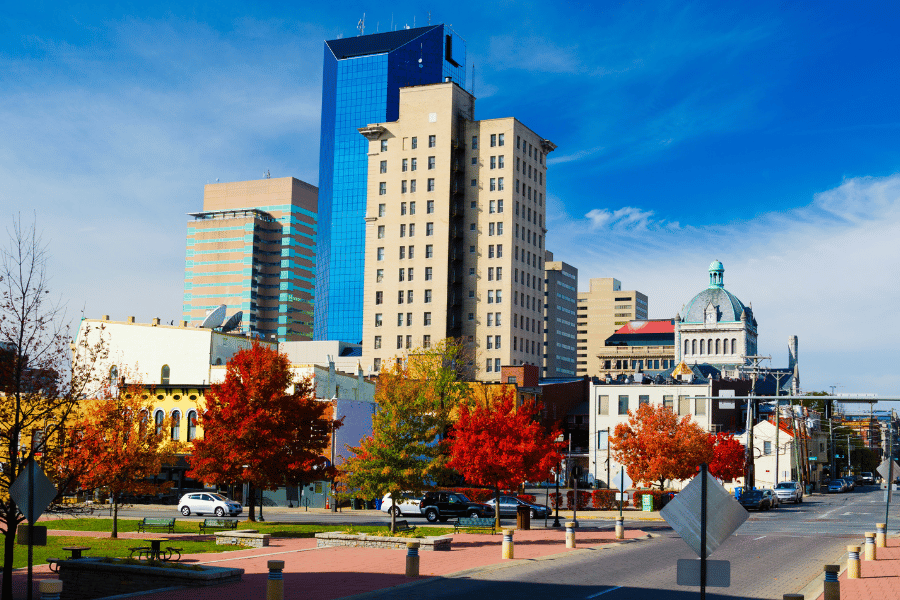 Calculating the cost of living is based on one's income and current living situation. In comparison to other cities of similar size, this city is more affordable. However, it is important to note that it is one of the most expensive cities in Kentucky.
To provide you with a better understanding of the cost of living in Lexington, here are some of the typical median prices for various items in the city.
| | |
| --- | --- |
| Cost of Living Expense | Median Price |
| Median Home Price | $343,145 |
| Median Rent | $1,043/month |
| Gas | $3.30 |
| Doctor's Visit | $101.93 |
Sourced from Payscale. 
Affordable Real Estate
People are attracted to Lexington due to its affordable housing expenses, which are 24 percent lower than the national average. This is a major factor in why many are choosing to move to this city.
The average cost of a home is $343,145, while the average monthly rent is $1,043. It's important to note that these figures vary depending on the location and size of the property.
Lexington is made up of 116 unique neighborhoods, each featuring homes of different sizes, styles, and ages. If you're on the hunt for affordable homes for sale, this is an excellent place to start your search.
As of July 2023, the median listing price has increased by 8 percent year-over-year. This has resulted in a seller's market where there are more people searching for homes than there are available.
It is worth noting that in this area, homes typically stay on the market for around 70 days. However, since this is a highly sought-after location, it is best to keep a close eye out if you are planning on relocating here.
If you are interested in Lexington, explore the available single-family homes, new-construction homes, and condos that are currently up for sale in the area. Check out the best neighborhoods in Lexington to find the best location for you. 
Also, check out moving to Georgetown if you are searching for neighboring areas like Lexington.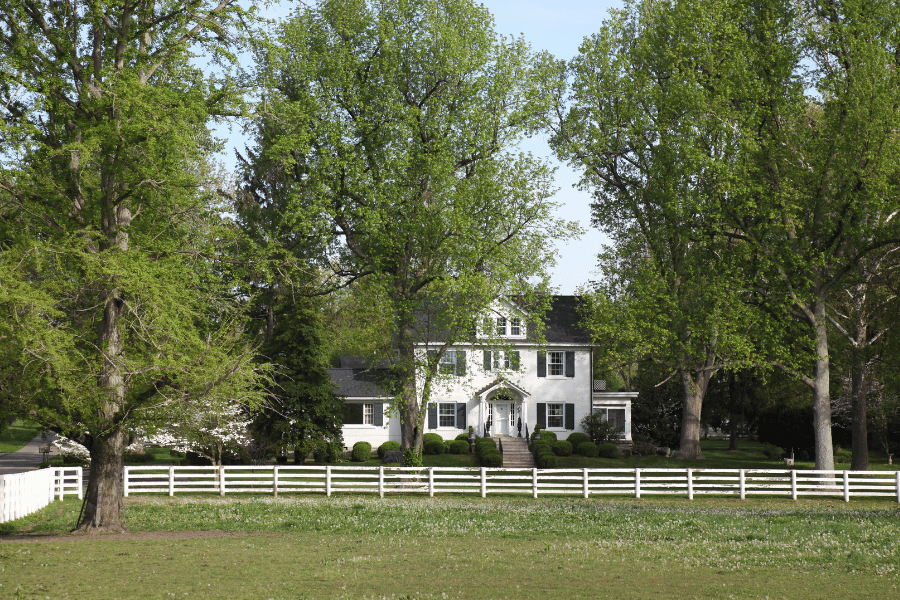 Annual Weather
Lexington experiences warm and humid summers, while the winters are short, very cold, wet, and partly cloudy.
Throughout the year, temperatures usually fluctuate between 26 and 85 degrees Fahrenheit. They seldom drop below 9 degrees Fahrenheit or exceed 92 degrees Fahrenheit.
During the hot season, which lasts approximately four months, the average daily highs are around 77 degrees Fahrenheit. The hottest month is July, with a high of 85 degrees Fahrenheit.
During the cold season, which lasts approximately three months, the average daily high temperature remains below 50 degrees Fahrenheit. January is typically the coldest month, with lows of 27 degrees and highs in the 40s.
Crime Rates
For many individuals, residing in a secure location is crucial. Generally, this city boasts crime rates below the national average, but it's worth noting that each neighborhood may vary.
According to safety rankings, Lexington is considered to be less safe than 43 percent of cities but also safer than 57 percent of cities. 
In certain neighborhoods, the likelihood of experiencing violent crime is 1 in 314. In more perilous locations, the odds increase to 1 in 959.
According to the statistics, the rate of violent crime in Lexington is 1.783 incidents per 1,000 residents per year. It is commonly believed that the southwest region of the city is the most secure area.
Dining Options
Lexington is renowned for its famous cuisine, including dishes like the Kentucky Hot Brown, Burgoo, Fried Chicken, and more. The city takes pride in its diverse and authentic culinary scene, with many must-visit places to explore.
Below are some of the local favorite and top-rated restaurants in Lexington. 
362 E Main St, Lexington, KY 490507 - $$$ - American 
This restaurant is a trendy speakeasy with outdoor seating and TVs. They serve pub food with a unique twist and offer creative cocktails. You can reserve a table or place an order online through their website.
829 Euclid Ave, Lexington, KY 40502 - $ - Cajun
This eatery serves up Cajun and Creole dishes, with plenty of gluten-free options available. The ambiance is simple yet vibrant, making it a great spot to enjoy some delicious and distinctive cuisine. In addition, it's one of the most reasonably priced restaurants around.
867 S Broadway UNIT 140, Lexington, KY 40504 - $ - Restaurant 
This eatery is busy during the day and offers breakfast, lunch, and baked goods in a casual setting. You can easily order online through their website and don't miss out on their popular treats and meals.
Thriving Job Market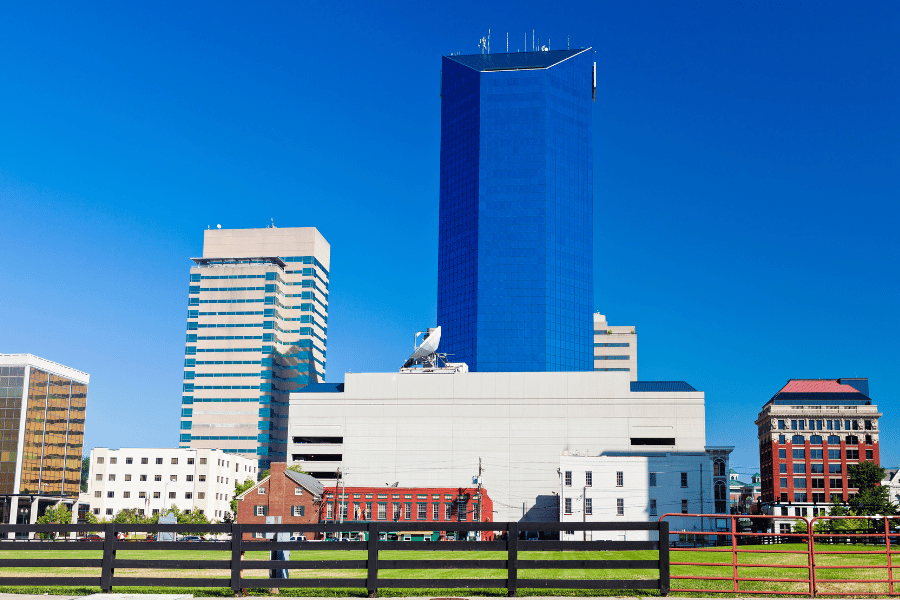 The economy of Lexington is thriving and steady, thanks to the presence of numerous industries in the city. These industries, ranging from healthcare and technology to agriculture, provide a wide range of employment opportunities.
There are several prominent companies and headquarters situated in the region. Additionally, the job market in Lexington is comparatively more robust than other similarly sized metropolitan areas.
The average annual salary in the Lexington area is $50,030, which is slightly lower than the national average, but still ranks high.
The unemployment rate in Lexington is 6%, which is lower than the national average of almost 9%. If you're looking for a thriving location that's on the rise, Lexington could be the perfect place for you to relocate to.
Horse Capital
Lexington is home to over 450 horse farms, including the renowned Keeneland racetrack and the Kentucky Horse Park. Many of the 112 Kentucky Derby champions were bred in this state and raised on the farms surrounding Lexington.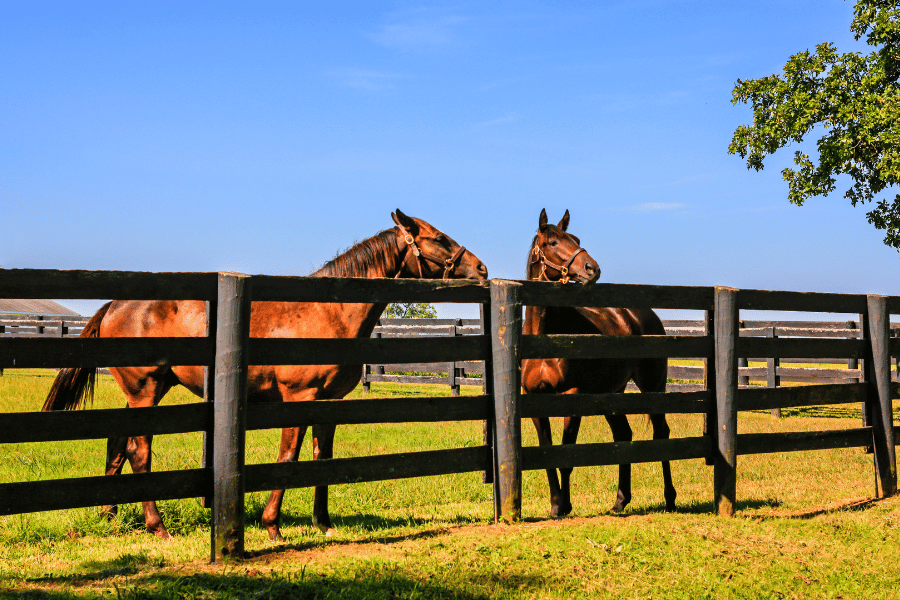 This city is primarily known for its horses and is considered the center of the racing, breeding, and equine sales industry.
As the horse capital of the world, you will have the opportunity to experience the magic of Thoroughbred culture firsthand. There are many guided experiences and iconic attractions to enjoy throughout the area.
Excellent Education
Schools in Lexington have an average ranking of 8/10 which is in the top 30 percent of Kentucky public schools. 
Fayette County Public Schools cater to more than 40,000 students residing in the Lexington metro region. The district comprises 37 Elementary Schools, 12 Middle Schools, 5 High Schools, 3 Technical Centers, 6 specialized and Magnet programs, and 6 alternative support programs.
The student-to-teacher ratio in the district is lower than the state average at 14:1. However, it boasts a high graduation rate of 92 percent.
If you are relocating to Lexington with your family or seeking education opportunities, this city offers a wide range of programs to choose from, many of which are highly ranked. Take a look at some of the top schools in Lexington listed below.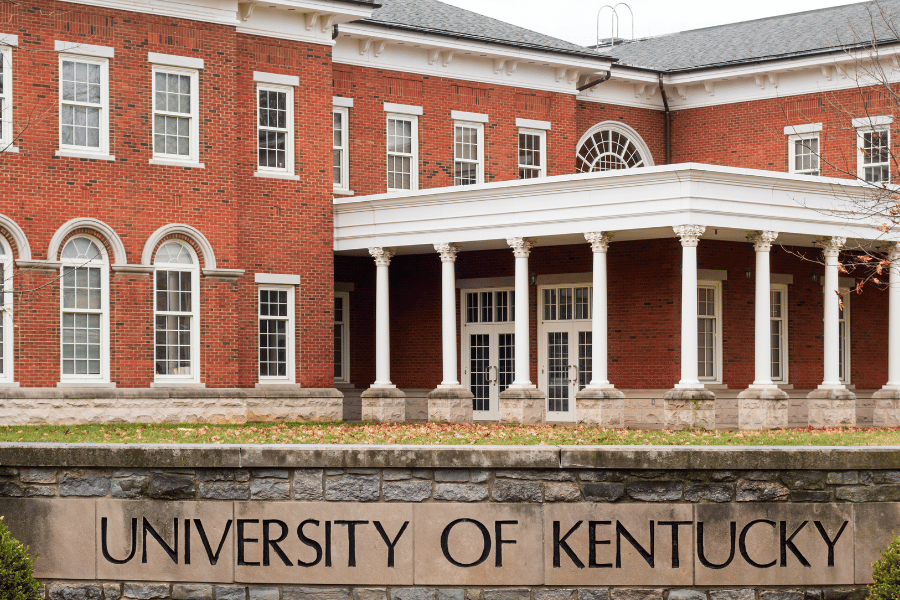 Sports
Lexington offers a variety of unique sports not found in other places. Sports enthusiasts can enjoy activities year-round in this city.
Although this city is renowned for its horses and horse racing, it is important to note that there are several other sports flourishing in the region. Being the home of the University of Kentucky, collegiate football and basketball also garner significant attention.
Lexington offers a variety of sports for women such as rugby, roller derby, disc golf, and the Bluegrass State Games. Although there are no major professional sports teams in Kentucky, the state has a passionate love for sports, particularly basketball and horse racing.
Rich History
Lexington boasts a wealth of history and traditions, having been founded in 1775 - years prior to Kentucky's statehood.
Lexington was originally a part of Virginia and was granted 710 acres. However, just ten years later, Virginia released Kentucky to become a state, with Frankfort as its new capital.
The founder united several farms to create Calumet Farm, which houses eight Kentucky Derby champion Thoroughbreds. In 1974, Lexington and Fayette County combined to form Kentucky's sole urban county government until recently when Louisville merged its city and county governments.
If you're searching for a place with a rich history and traditions, this is the perfect location due to the fascinating story behind its founding.
Moving to Lexington - Pros and Cons
Pros:
Low cost of living
Affordable housing
Tasty bourbon
Healthy economy
Amazing horses and farms
Good education
Lots of things to do
Booming job market
Cons:
Unpredictable weather
Higher crime rates in certain areas
Bad traffic 
Lack of diversity
High property rates
FAQS
Is Lexington, KY, a good place to move to?
Lexington offers residents so much to do while also being an affordable state with a high quality of life. Lexington is considered to be one of the best places to move to in Kentucky. 
Is Lexington, KY, an expensive place to live?
Lexington has a cost of living that is lower than the national average and has housing expenses that are 24 percent cheaper than the national average, so it is considered to be a very affordable place to live. 
Why are people moving to Lexington, KY?
People are moving to Lexington because of the diverse economy, strong job sectors, education, and much more. This place has a high quality of life and something for everyone. 
Moving to Lexington - The Bottom Line
Located in the center of the state, this charming city boasts a rich cultural and historical heritage. Its affordable cost of living, stunning natural attractions, and lively communities have made it a popular destination for those seeking to relocate.
With a diverse economy, this city has experienced growth and prosperity in various sectors, such as housing, education, and job opportunities. Whether you're looking for a new place to study, work, or appreciate natural beauty, this city is an excellent destination for you.
This city is the second largest in Kentucky, offering many amenities and activities for its residents to enjoy. It's considered to be the top location in the state.
If you're searching for a location similar to Lexington, consider moving to Louisville. This booming location has plenty of information available for you to explore.
If you or anyone you know is intersted in searching for homes for sale in Lexington, please get in touch with us so we can connect you with one of our Realty Specialists to help make this transition for you go smoothly. 
No matter the location, price, or preferences, we are here to help you through every step of the home-buying process to ensure we find you the perfect home that mets all of your needs and lifestyle perfeclty. 
Feel free to contact us here today for any questions or help. 

Find your new home
Search real estate and homes for sale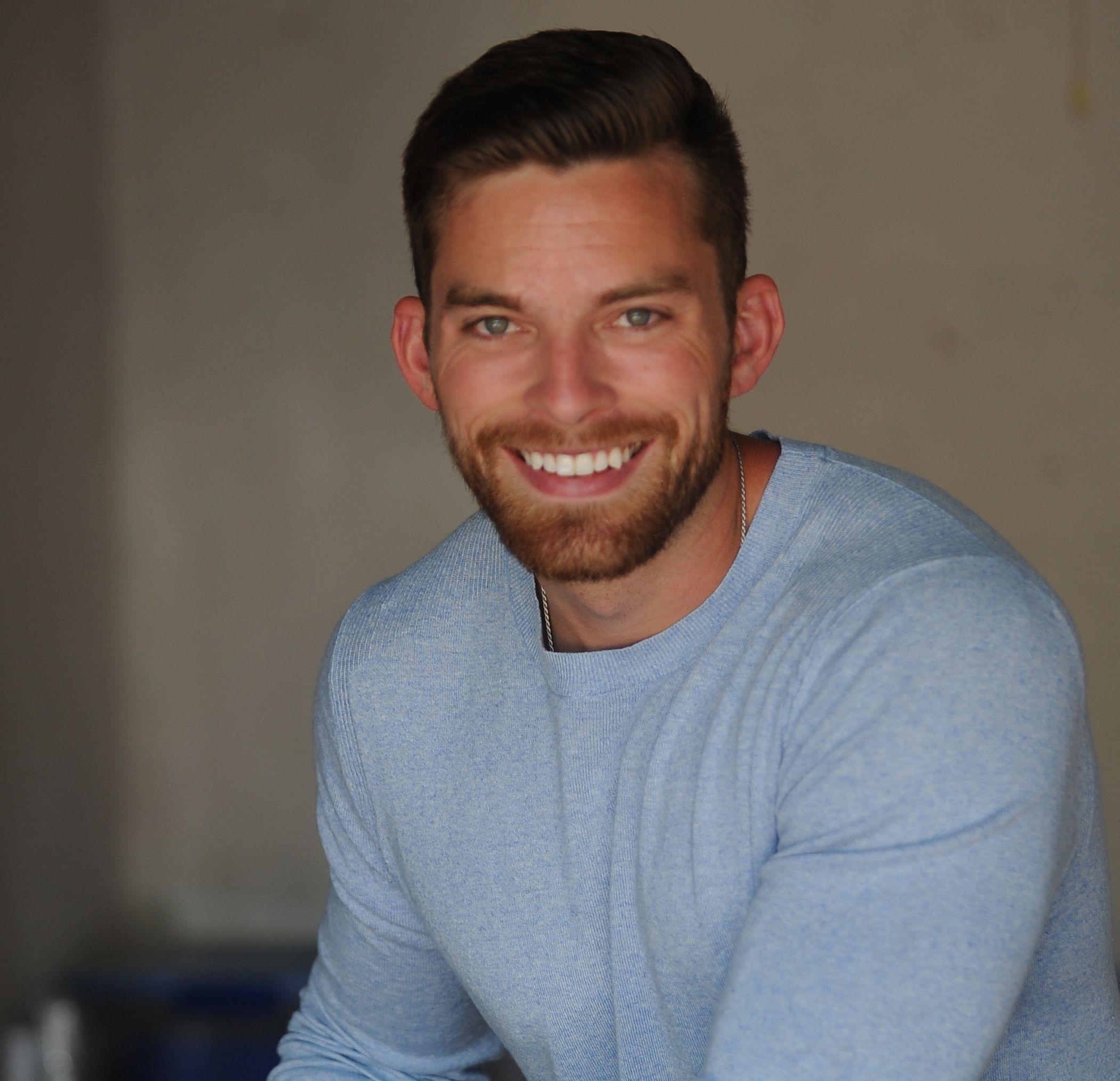 Ryan Fitzgerald
Hi there! My name is Ryan Fitzgerald, and I am a REALTOR®. My goal is to help you learn more about real estate through our Real Estate Blog! Hopefully, you enjoyed the above blog post and it found a way to provide help or value to you. When you're ready to buy or sell a home of your own let us know here. Please feel free to join the conversation by dropping us a comment below.