15 Things to Know Before Moving to Highlands Ranch, CO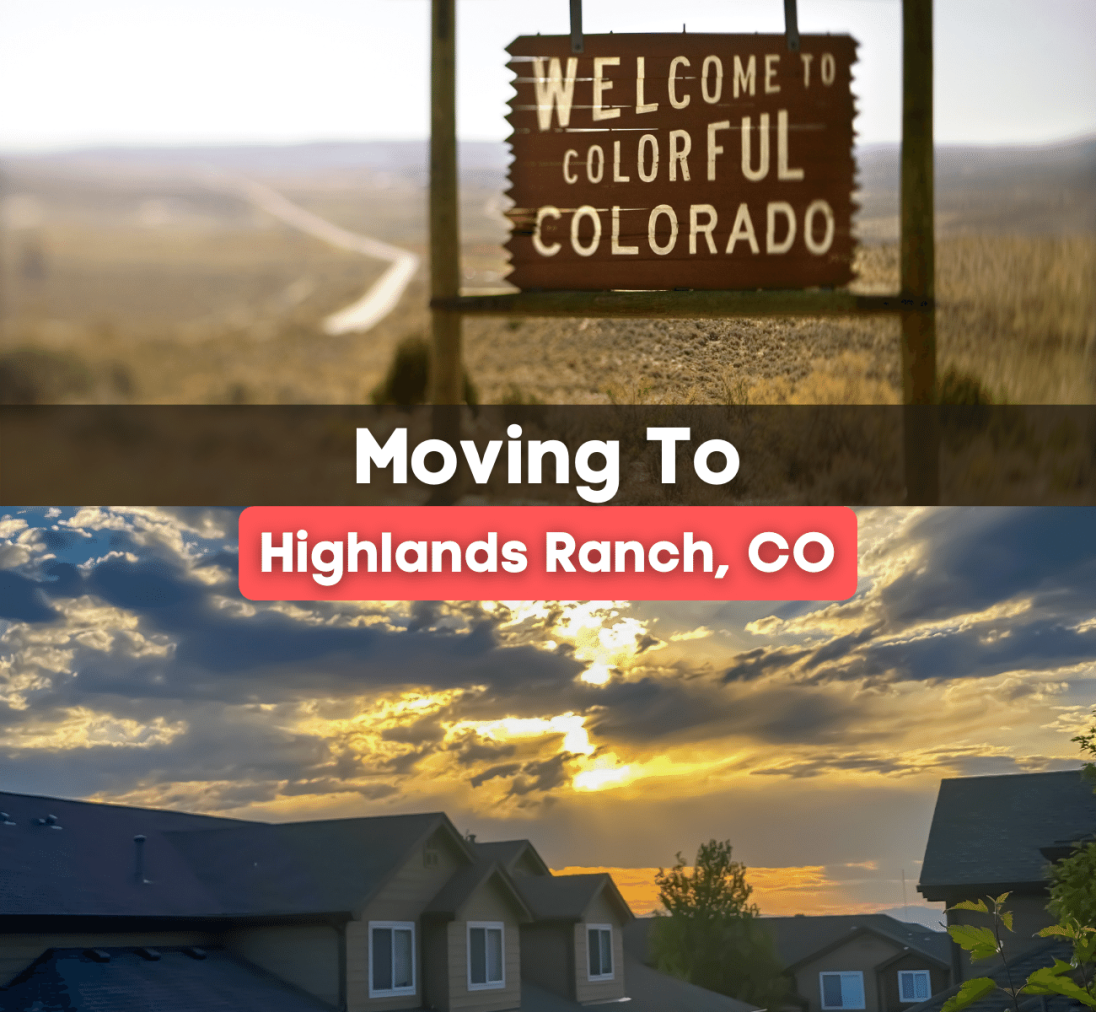 Living in Highlands Ranch
Moving to Highlands Ranch, CO? Here's what it's like living in Highlands Ranch!
More than 110,000 people live in the largest master-planned community in Colorado, called Highlands Ranch. It's situated less than 15 miles south of Denver on a landmass that stretches 22,000 acres. Highlands Ranch is bordered by the cities of Centennial, Castle Pines, Wolhurst, and Littleton. The area was founded in 1981 and was known for grazing cattle but eventually, it transformed into a suburb.
Since the 1980s, Highlands Ranch has made tremendous progress with a new freeway, commercial development, amenities, such as stores, medical care, a library, schools, and entertainment, including recreation centers. Highlands Ranch is part of Douglas County. Some of the pros of living here are that it's close to the mountains, has tons of parks, is family-friendly with many highly-rated schools and neighborhoods, has nice weather, and is situated in a centralized location. Some of the cons of living in Highlands Ranch include the high cost of living, expensive suburban housing, and rapid growth & traffic.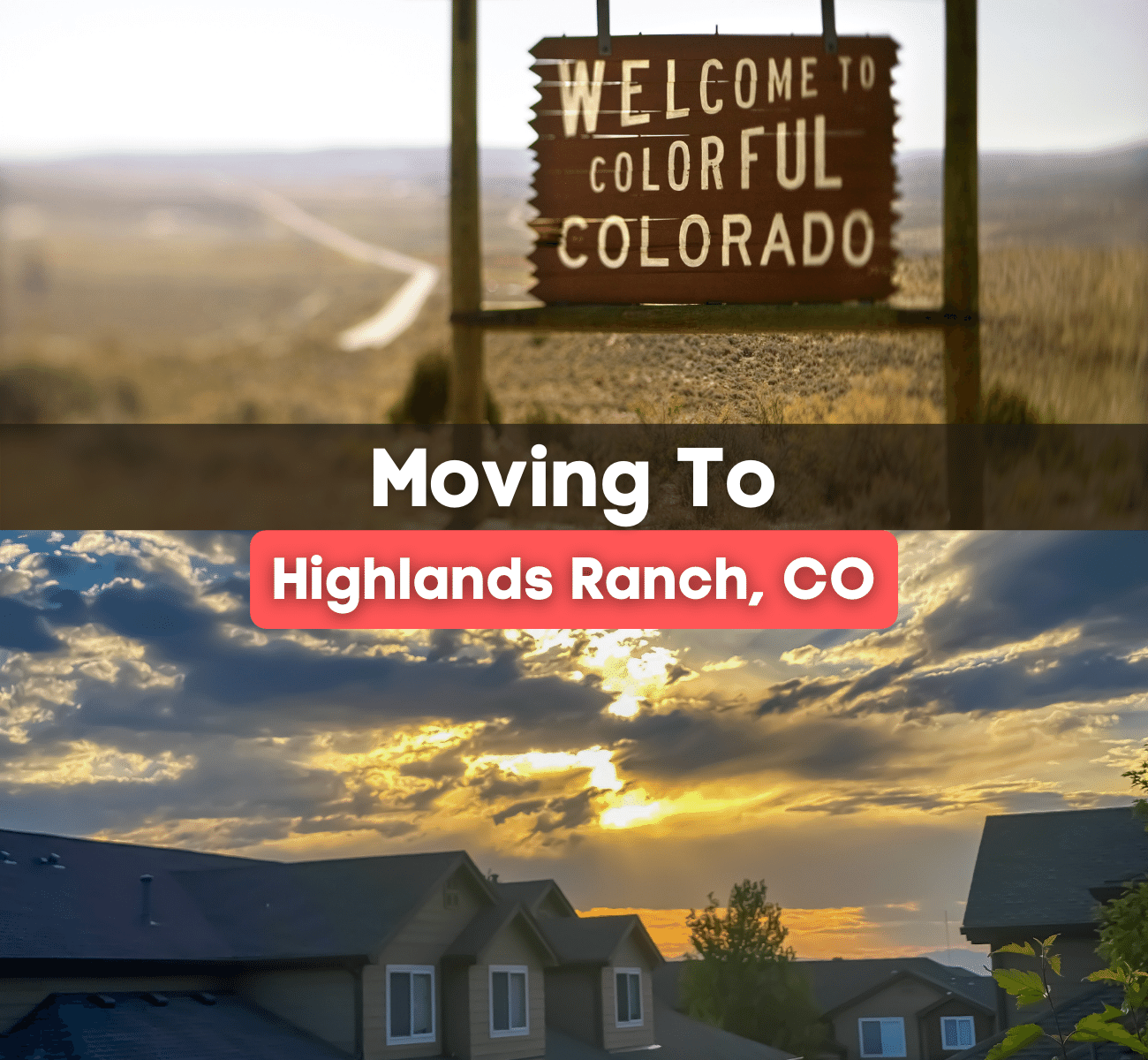 If you're still considering whether Highlands Ranch is the right place for you, we've created this guide to help you decide if it's a good fit. Read on to learn more about the 15 things you should know BEFORE moving to Highlands Ranch, Colorado.
Outdoor Amenities Galore
Like other areas of Colorado, Highlands Ranch has plenty to offer when it comes to outdoor activities and things to do. The city has 26 parks, many of which include a space for off-leash dogs. The local Civic Green Park is a favorite with gorgeous trees, a playground, and beautiful gardens. It also has a rentable pavilion where up to 100 people can enjoy a picnic or event. Northridge Park and Fly'n B Park are also popular. There are more than 70 miles of trails in Highlands Ranch for running, biking or hiking. The community has also designated more than 2,500 acres of undeveloped land for exploring and 8,200 acres for conservation space in the Backcountry Wilderness Area.
You can sign up for activities in the Backcountry like camps, horse and nature programs, and archery. There are also opportunities for sporting activities like disc golf, pickleball, fishing ponds, skate parks, and slacklining. For golf enthusiasts, there are two 18-hole golf courses. If you love water sports, you can head to Chatfield Reservoir with your boat. There's even a little, man-made beach that you can relax on.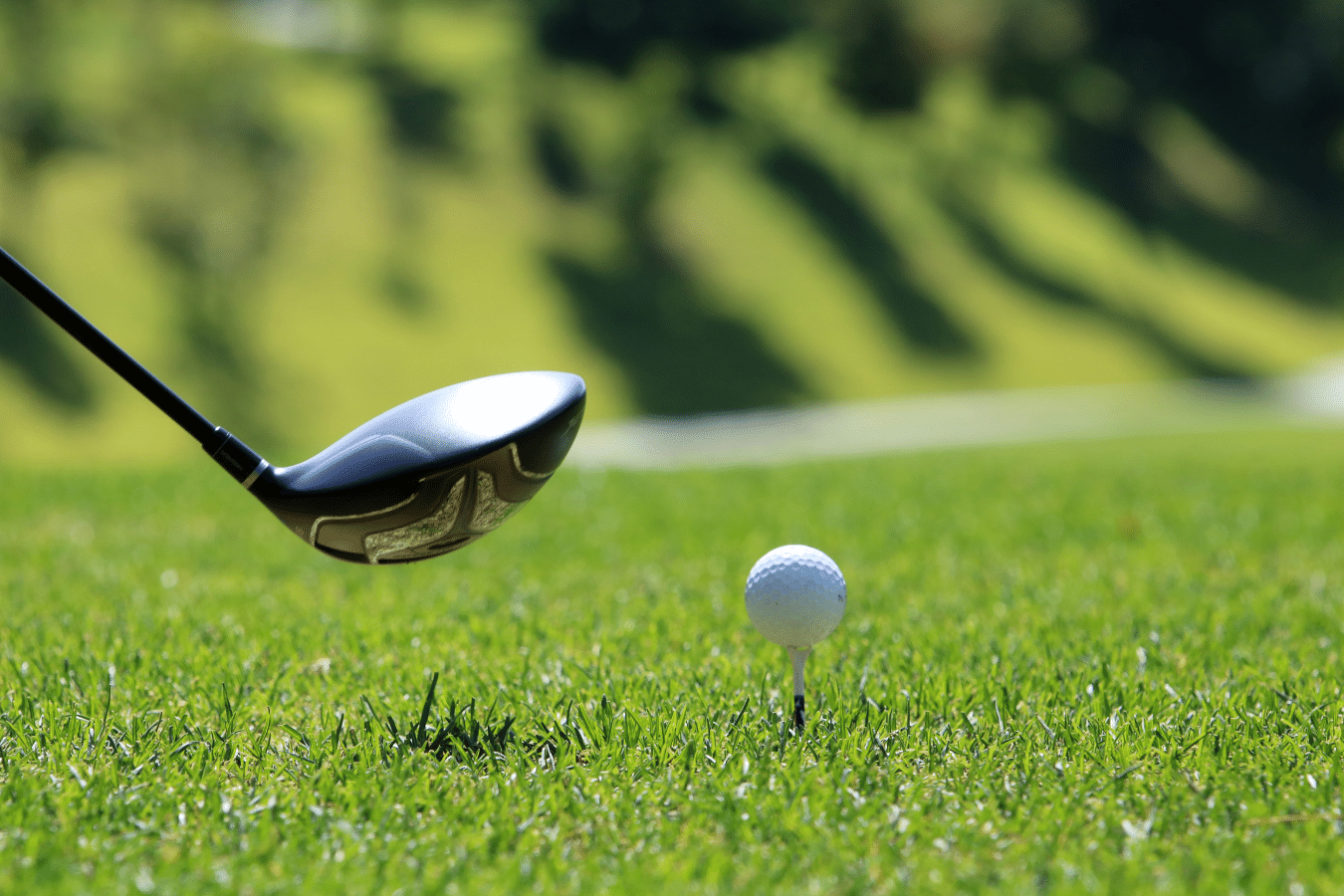 Steep Cost of Living
Due to its proximity to Denver and the demand for housing, the cost of living in Highlands Ranch has grown tremendously. You can find all different types of housing small, older homes, medium-sized ones, and large, newer homes, condos, and apartments. It's a relatively new community so there are tons of recent builds that were constructed between 1990 and 2000. Most of the houses have three to four bedrooms, with others having more.
The average home value is $600,000 however, sale prices can range from $300,000 to over a million. The median price of rent is in the upper $2,000's per month. You will get a lot more house for your money in Highlands Ranch than you will in Denver or Boulder. The cost of living in Highlands Ranch, in general, is about 17% higher than the Colorado average and 38% higher than the U.S. average. You'll pay more for transportation, food, and housing but healthcare and home utilities are slightly lower than the state averages.
Decent Dining
There are plenty of options for food if you live in Highlands Ranch. One of the best places to go is NoNo's Cafe which has a menu of soups, salads, steaks, stroganoff, and salmon. Some of the dishes have a Cajun or southern comfort food theme. If you're craving Mexican food, Los Dos Potrillos Mexican Restaurant is a great choice with burritos, tacos, mariscos, shellfish, seafood, and much more! Head to the Old Blinking Light where the kitchen makes American dishes with Southwestern influence. Try the green-chile chicken fettuccine or the diablo eggs! If you're looking for a dessert to top off your dinner, try Rita's of Highlands Ranch for frozen custard or Italian ice.
Large Population
If you're someone that's looking for a smaller-town feel, Highlands Ranch might be a little too big for you. With more than 110,00 people, it's still growing. It's a big suburb of Denver so it's by no means a "small" town. If you're someone that loves the small-town fairs and small community festivals, Highlands Ranch does have a little bit of that but not to the same extent as some of the other smaller towns in Colorado. If you like the hustle and bustle of people coming in and out, it's going to be perfect for you!
Great Education for the Kids
Highlands Ranch is a part of the Douglas County School District, which is the third-largest district in Colorado. It has been recognized as one of the best in the country and you can choose from over 20 schools in the area. There are incredible opportunities here for education from pre-schoolers to high school age. There are also various types of schools to choose from whether you're looking for a public, neighborhood-zoned school, or charter school. Higher education options are not available in Highlands Ranch, but there are options in Denver like The University of Colorado Boulder/Denver, Regis University, Colorado School of Mines, Johnson and Wales University, and Emily Griffith Technical College.
Comfortable Weather Conditions
The climate in Highlands Ranch is semi-arid, with low humidity with about 246 days of sunshine. There are four seasons that rarely see any extreme temperatures in summer or winter. July is the warmest month in Highlands Ranch with temperatures reaching as high as 87 degrees Fahrenheit. December is the coldest, with temperatures getting as low as 18 degrees. The city is located at a high elevation of 5,920 feet and the dryness can sometimes lead to uncomfortable conditions.
It's located close to the Rocky Mountains so it maintains a cool temperature throughout the year. Highlands Ranch sees 19 inches of rain per year, less than the U.S. average of 38 inches. However, it does see more snow, with an average of 78 inches per year, when compared to the U.S. average of 28 inches per year.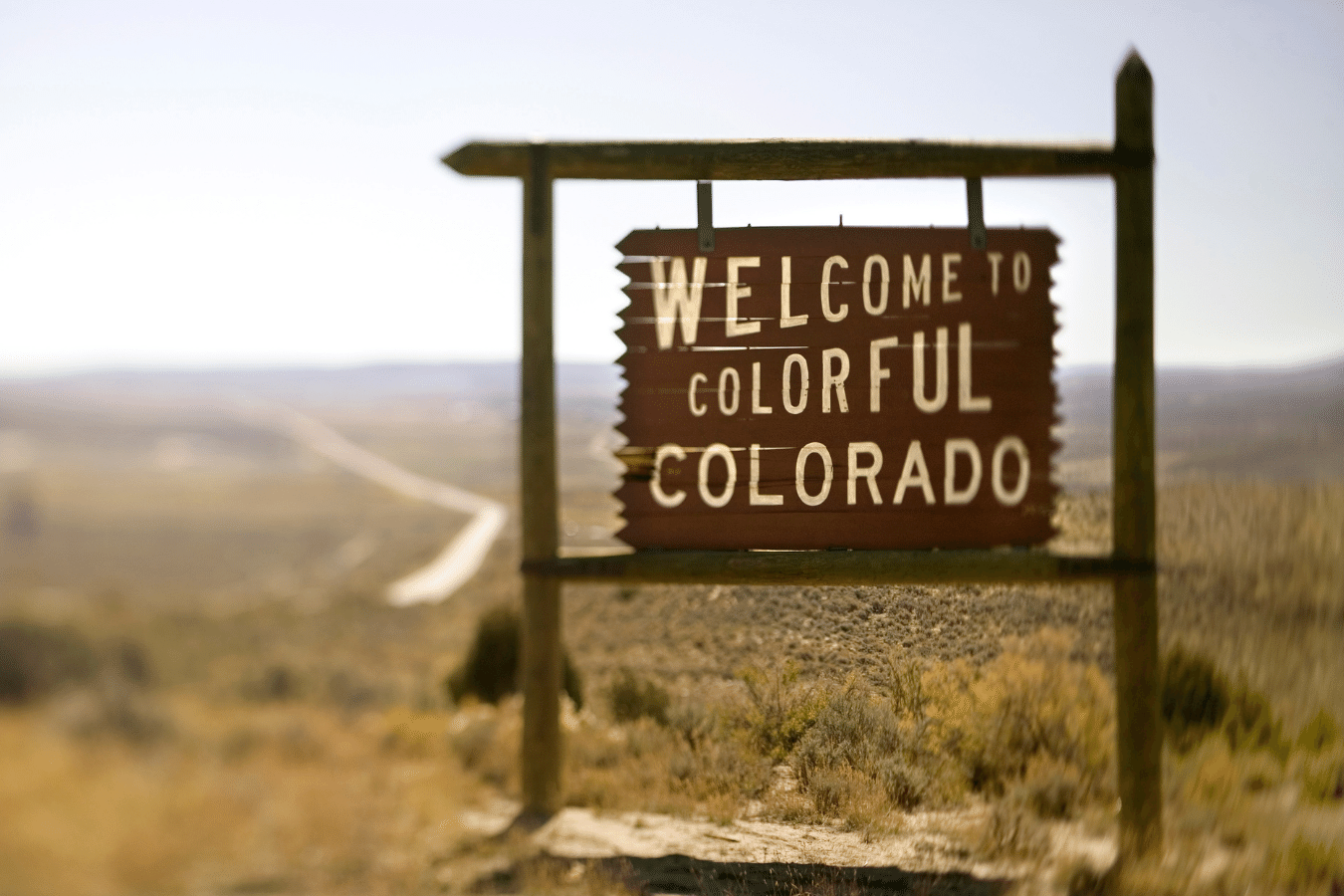 Check out the Mansion
One of the things Highlands Ranch is well-known for is the extravagant Highlands Ranch Mansion. The historic mansion has been home to some of Denver's most notable families including battle barons, oil tycoons, socialites, as well as political and business leaders. The architecture and charm of the mansion will take your breath away! You can get a guided tour of the beautiful property which consists of 14 bedrooms, 11 bathrooms, 5 fireplaces, two kitchens, a bowling alley, and various living spaces. You can also rent out the mansion venue for your wedding ceremony and reception.
Location, Location, Location
Highlands Ranch is located about 15-20 miles southwest of Denver and about 25 miles north of Colorado Springs. It's a great location if you want to travel to Denver or Colorado Springs regularly. The community is also extremely convenient to the mountains so it won't take you any time to get out of town for an adventure! If you live to ski or snowboard, you can get to some of the resorts, like Breckenridge, in about an hour or so depending on traffic.
Two cons related to the location are the far distance from Denver International Airport and from Boulder. If you travel a lot to the airport or work there, Highlands Ranch may be a bit inconvenient because it will take you about 45 minutes to get there. You can take the toll road off of E-470, which will take you to the airport much quicker, but it will cost you. It will take you about an hour to an hour and 15 minutes to get to Boulder.
Transportation Options
Having a car in Highlands Ranch is a good option and getting around the city is fairly easy. The roads are also well-maintained. If you don't prefer to drive, there are bus routes that link the community and most residents have access to them. Highlands Ranch is located in an ideal location with easy access to the highways leading to Denver International Airport and the Rocky Mountains.
Some of the other major attractions you'll have easy access to include: Coors Field, Chatfield Recreation Area, Cherry Creek Shopping Center, Denver Tech Center, Pepsi Center, Sports Authority Field at Mile High, and downtown Denver. Highlands Ranch is somewhat bikeable and walkable, depending on what area you live in. The most walkable neighborhoods are Brownstones at Town Center, District 102, and District 77.
Highlands Ranch "Bubble"
A downside of moving to Highlands Ranch is that you might feel like you're living in a bubble. If you live in Highlands Ranch, you stay in Highlands Ranch. It's not really a place that other people visit very often unless they live there. You've got the soccer moms, the book clubs, and the "Stepford Wives." It's a bit of a joke but also a stereotype of living in Highlands Ranch. But don't judge a book by its cover! The people in the community are very friendly and super welcoming of people who want to live there.
Job Opportunities & Low Taxes
There are plenty of job opportunities in the Highlands Ranch area and many companies are moving their headquarters there because of the lower taxes. There are more than 2,000 businesses in the community and that number continues to grow. Residential and retail development has contributed significantly by creating jobs. Successful businesses such as Avaya Communication and Lucent Technologies have settled in Highlands Ranch.
A few of the other large employers in the area include RingCentral, Fast Enterprises, Newmont, and Zillow. The average salary in Highlands Ranch is about $63,000 but that is a lot lower than the community's median. A huge advantage to living in Highlands Ranch is Colorado's low property taxes. Sales tax is about 5.0% lower than the U.S. average of 7.3% so many companies have made the move there.
Breathtaking Views
If you live in Colorado, you're going to have amazing views almost anywhere you live. However, the views in Highlands Ranch are absolutely spectacular. When you're driving around the city, you'll see the backdrop of the mountains no matter where you go. Nearly all of the properties and lots in Highlands Ranch will also have some sort of view of the mountains.
Repetitive Homes & Communities
Highlands Ranch is very new and is the largest master-planned community in the United States. Since most of it was built in the 1980s, many of the homes are cookie-cutter. They have different builders but they all sort of look the same in many ways. Most are small lots with similar designs. There are definitely more unique properties but most of those are the larger mansions. If you're looking for a home with more character, more room, or yard space, Highlands Ranch might not be the one for you. The homes were all built around the same time so some of the similarities were unavoidable.
Safe Place to Be
Highlands Ranch is a safe place to live! According to Niche, it's about 21% safer than the national average. Overall, it's higher on the list for families who want a safe, quiet place to live. Property crimes and violent crimes both rank lower than the U.S. average in Highlands Ranch.
Shopping Options
You'll find most of the stores that you need in Highlands Ranch however, there isn't a designated shopping mall. You'll find the typical grocery stores, Walmart and Target, as well as some of the other popular retail stores. Highlands Ranch has a lot of strip malls so you might have to do a little more bouncing around. You could also drive next door to Lone Tree where you can find Park Meadows Mall; it's probably only a 10-minute drive from where you live!
The Bottom Line - Moving to Highlands Ranch, CO
We hope our guide with the 15 Things to Know Before Moving to Highlands Ranch, Colorado has helped you make the decision on whether this could be the place for you. If you're considering a move, our team of top local Real Estate Agents would love to help you. Just contact us to help with your relocation or with any questions you might have.

Find your new home
Search real estate and homes for sale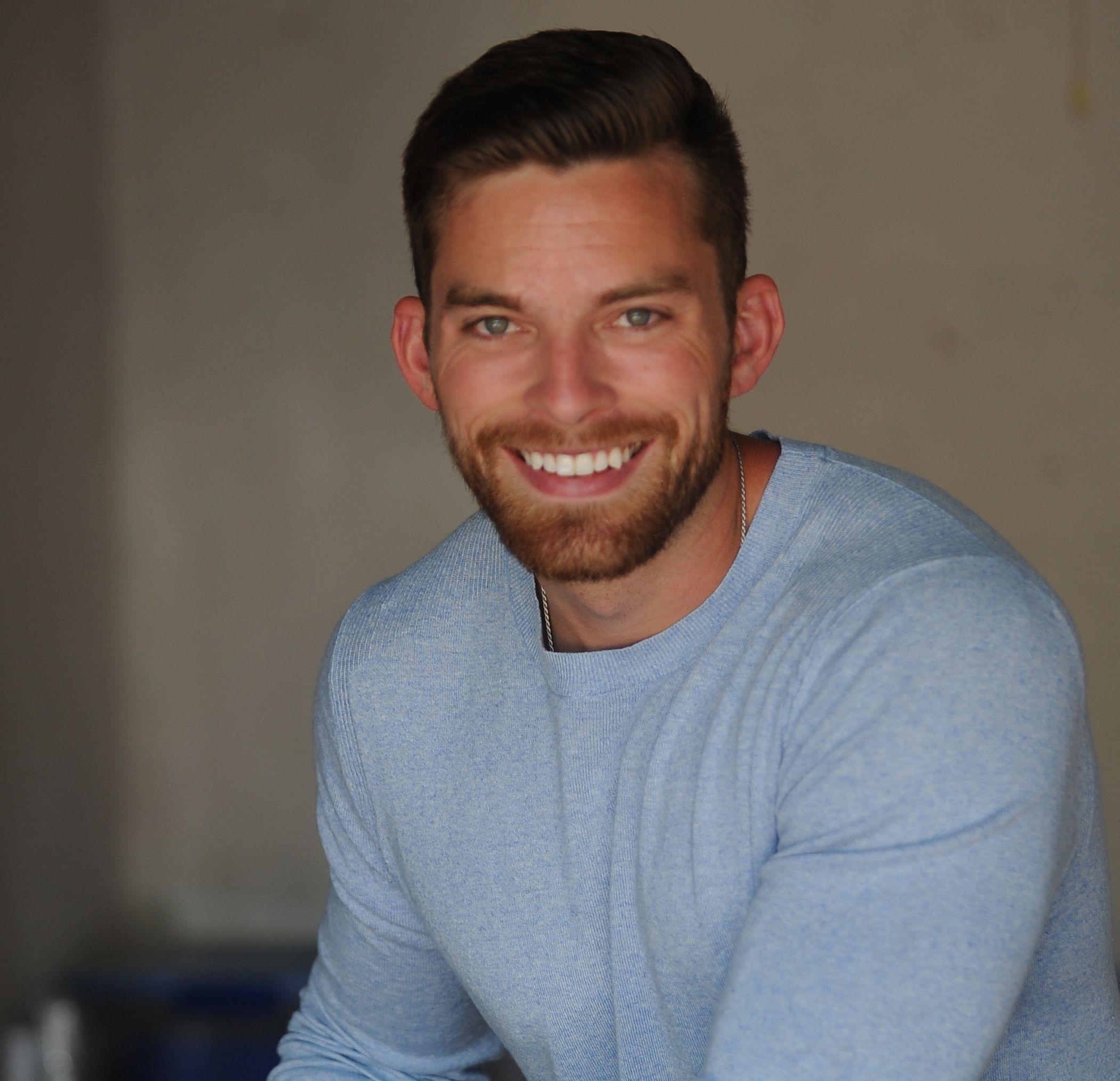 Ryan Fitzgerald
Hi there! My name is Ryan Fitzgerald, and I am a REALTOR®. My goal is to help you learn more about real estate through our Real Estate Blog! Hopefully, you enjoyed the above blog post and it found a way to provide help or value to you. When you're ready to buy or sell a home of your own let us know here. Please feel free to join the conversation by dropping us a comment below.