7 Things To Know BEFORE Moving to Brooklyn, NY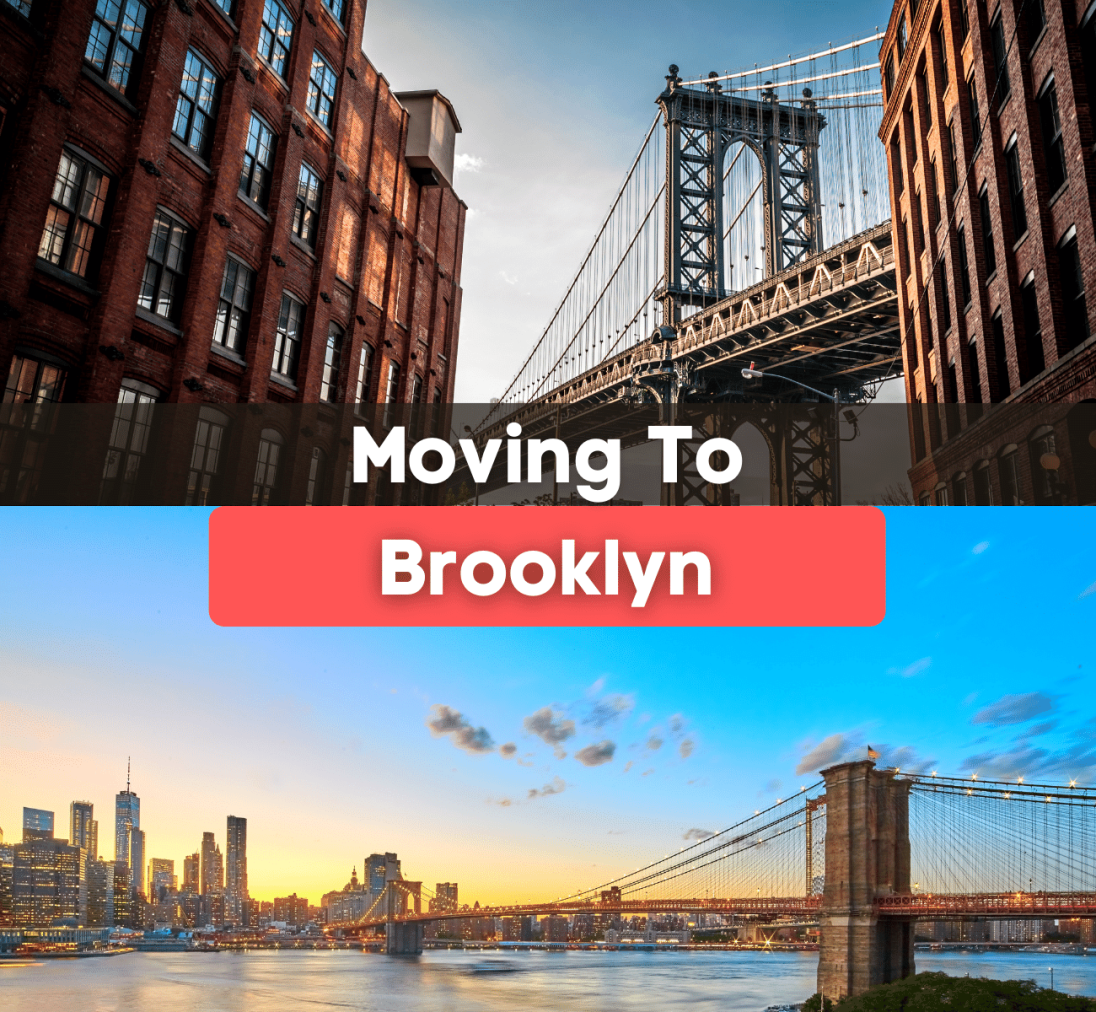 Living in Brooklyn, New York
Are you moving to Brooklyn, NY? Make sure you know these seven things before moving to Brooklyn!
Brooklyn is one of the best places to live in New York. With streets lined with brownstones and bustling energy all around it, Brooklyn is a unique place full of fantastic food, live music, waterfronts, street art, Coney Island, Prospect Park, the Brooklyn Bridge, and much more.
Home to 2.577 million people, it has been ranked among one of the most populated cities for the past four decades. Known as one of the five boroughs of New York City, Brooklyn is located on the southwestern part of Long Island and shares a northeastern border with Queens. With its close commute to Manhattan and expansive list of things to do and try, it is a fantastic place to live.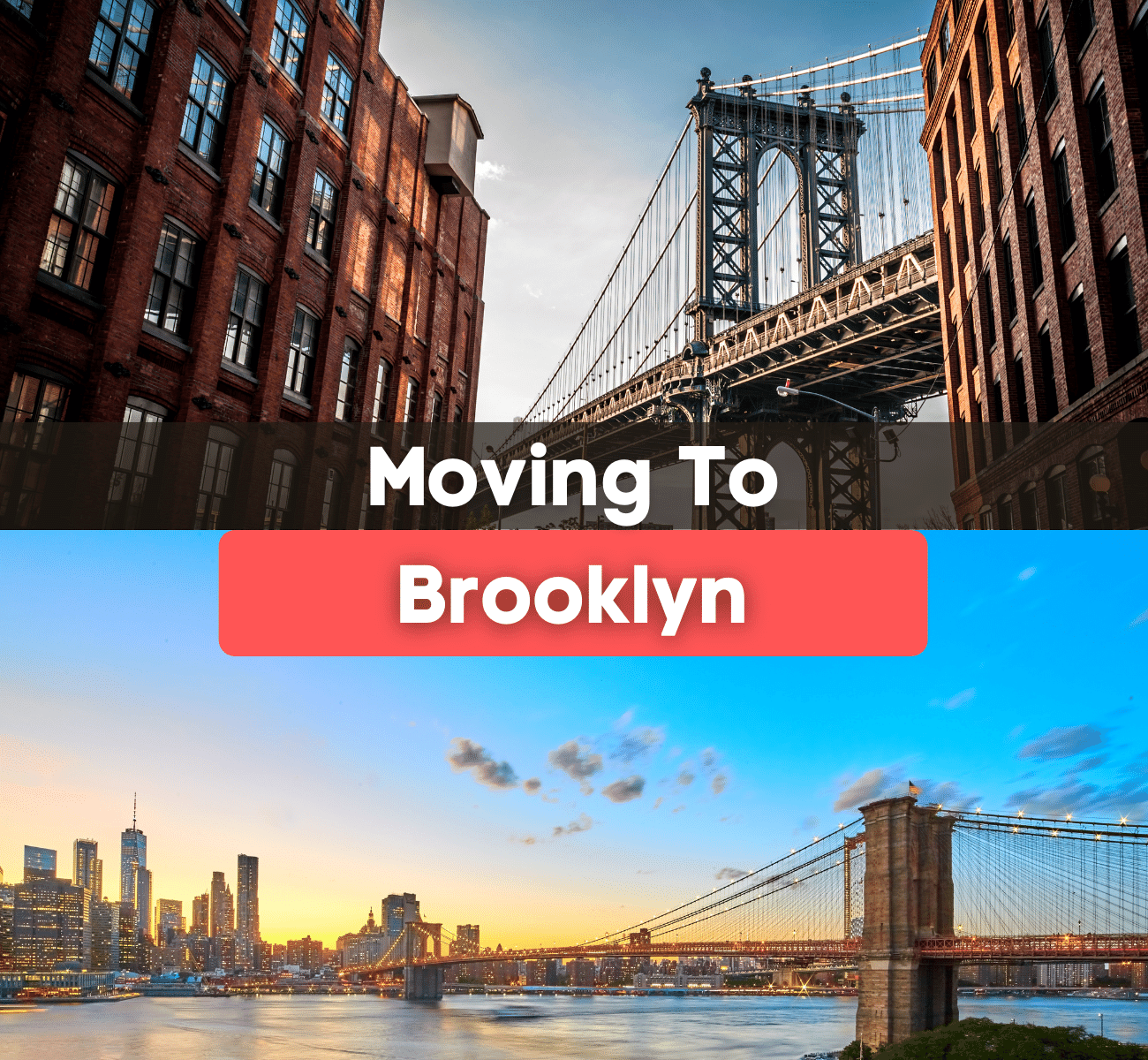 Once home to the single largest sugar refinery in the United States, Brooklyn used to be a city known for its factories but over time, those factories were turned into technology-based enterprises. Today, Brooklyn has become a thriving place to live for young professionals and families who are looking for a more cost-efficient way to live near the city.
Offering a better lifestyle for many people with its lower living prices, better access to green parks, and close commute to the city, Brooklyn is a top living destination for many individuals wanting the New York City experience but without paying the price of living in a tourism capital.
While many people associate Brooklyn with the dangerous place that Jay-Z and other artists describe as a place full of crime and drugs, that is not the case anymore. Since the late 90s, Williamsburg and many other areas of Brooklyn have undergone significant gentrification characterized by a new contemporary art scene, vibrant nightlife, and hipster culture, with many people moving to the area from outside areas and individuals originally from the site moving out.
If you are considering moving to Brooklyn, read on to learn the seven things you should know before moving there.
Here are the top things that you should know about life in Brooklyn, NY!
Living in Brooklyn is Expensive
Although it is not like Manhattan's prices, Brooklyn is still an expensive place to live.
With the average cost index of 100 is average for most of America, Brooklyn's is double at 200.7. But, with that being said, there are cheaper places to stay in Brooklyn if you are willing to make a longer commute to Manhattan or live with roommates.
The most affordable place to live in Brooklyn is Flatbush, with the median rent being $2,300 per month, but it does have a 40-minute commute to Manhattan.
If you are looking for a closer commute but still would like not to break the bank, Bedford-Stuyvesant, better known as Bed-Stuy, is the place for you. With many subway tracks going straight to and from the city, the commute is only 30-35 minutes from most locations, and the median rent is $2,330 for a one-bedroom or around $2,680 for a two-bedroom apartment.
With rent usually in front of everyone's minds, you also have to factor in other living expenses such as food, transportation, and leisure activities while moving to a new location.
On average, people that live in Brooklyn spend 34% more on groceries due to overpriced products and shopping at local markets instead of large chain grocery stores.
But, there are places where you can shop with lower prices, such as Trader Joe's or Wegmans, that you would find anywhere else. The only trouble is, carrying all those groceries on the subway or bus.
Wherever you choose to live in Brooklyn, it's going to be more expensive than in other places in America, but you can find ways to live in this beautiful place on a budget.
Brooklyn Transportation is Easy
What would it be like to get almost anywhere for only $2.75? Well, that is pretty much the case in much of Brooklyn. Many people who live there choose to utilize the public transportation systems such as the subway, buses, LIRR, and bike lanes. You only need to purchase a metro card to ride the subway or bus, or many stations also now accept Apple Pay. Although some people choose to keep their cars in Brooklyn since driving isn't as bad throughout the streets of Manhattan, parking is hard to find and lots or parking decks can be costly. If you are traveling from neighborhood to neighborhood in Brooklyn, multiple bus routes get you to and from where you need.
All you have to do is wait at the appropriate bus stop, swipe your metro card when you board, pull the lever when it's your stop, and you're there! Easy as that! If you are looking for a beach vacation or just visiting Long Island, the Long Island Rail Road, also known as the LIRR, also runs through much of Brooklyn; even though you need a different ticket to board, it is just as easy as the subway or bus system and can bring you to any county of Long Island. But, if you want to travel to another borough of New York City, the subway will be your best bet. The subway has multiple tracks that run through Brooklyn and can bring you quickly to other places in the city. Keep in mind that some lines run differently on weekends.
Check out this list to see the significant neighborhoods of Brooklyn and what subway line runs through them:

Yes, it Snows in Brooklyn
Brooklyn's climate is diverse with summers known to be sweltering and humid while winters are frigid and snowy. You genuinely get every season in this part of the state!
The warm season in Brooklyn is from June to September, with temperatures averaging around 75 degrees, with July being the hottest month with temperatures averaging about 83 degrees. On the opposite side of the spectrum, the cold season is from December to March, with temperatures averaging about 48 degrees, and January is the coldest month with an average temperature of 35 degrees.
While living in the city, it's hard to remember that New York is surrounded by water, causing it to be very humid and wet most of the year. Before moving here, it wouldn't be a bad idea to invest in not only an umbrella but also a nice winter jacket for when the cold temperatures turn the condensation into the snow.
Although you don't have to worry about earthquakes as much in Brooklyn, other national disasters can happen here. The most common are severe storms, floods, wildfires, and blackouts.
In New York City, thunderstorms can happen year-round but occur most often in July and August. A fun fact about thunderstorms in the city is that the empire state building gets struck by lightning approximately 25 times a year! Not fun when it happens, but interesting.
Flooding can also occur in Brooklyn and can build up quickly due to the high population density and buildings and roads being very close. The subway system is also affected by flooding; many times during a significant flood, you will see water seeping through the subway entrances and causing water buildup below the roads.
During the winter months, snow storms also pose a threat to the city. On average, New York City and Long Island get 29 inches of snow per year, with the rest of the state averaging around 70 inches. Add strong winds to that mix, and you quickly are hit with a blizzard. These blizzards can cause damage and the city to shut down until the storm passes, sometimes lasting multiple days.
Long story short, anything can happen in Brooklyn as far as weather. The best thing to do is stay prepared with rain/winter jackets, umbrellas, boots, and secondary electricity sources.
Brooklyn is Known For its Food
Brooklyn is known for its pizza, bagels, cheesecake, Coney Island hot dog, and much more. Combining food and family-owned restaurants that have been serving the public since the 1950s as well as with new and upcoming chefs and restaurants, Brooklyn is a foodie's heaven.
Brooklyn has everything from rainbow-colored bagels and classic egg-cream beverages to one of the top-rated steak houses in the United States. You will not be able to find some of the food in Brooklyn anywhere else!
Check out these local favorite iconic places to eat in Brooklyn:

You Never Get Bored in Brooklyn
Whether you want to stroll through the Brooklyn Botanic Garden or bring out your inner child at Coney Island, you will never get bored when living in Brooklyn. Known for its beautiful parks, bridges, waterfronts, sports centers, and the infamous Coney Island beachfront, there is something for everyone. Want to know the best part? Many of Brooklyn's most famous attractions are accessible year-round or on certain days!
Check out these local favorite famous Brooklyn attractions:
Brooklyn is Known for its Street Art
In the 1970s, Brooklyn saw a rise in street art, most commonly seen on the side of subway cars. Many people saw these spray-painted murals as vandalism and destruction to the city. Still, subway graffiti has shifted to large beautiful murals along the sides of buildings and walls in Brooklyn and is recognized as a unique art form.
If you would like to venture into parts of Brooklyn recognized for their street art, start at the Bushwick Collective. The Bushwick Collective is located in Bushwick, Brooklyn, just off Flushing Ave. Here you can see almost 100 blocks of art in and around the area. You can take a guided tour to learn more about each artist and piece or walk the site yourself!
Although Brooklyn street art is unique and a specific part of the art culture, there is also many other types of artist that flock to the Brooklyn area for its thriving art scene.
Founded in April 2008, the Brooklyn Flea has become one of Brooklyn's top attractions. Every weekend, the Brooklyn Flea features hundreds of furniture vendors, vintage clothing, collectibles/antiques, jewelry, art, and crafts by local artisans and designers. The Brooklyn Flea also operates Smorgasburg April-October, a giant food market that showcases Brooklyn's artisanal food scene.

Brooklyn is the Epicenter of the Classic-Cocktail Movement
Brooklyn nightlife is vibrant with its thriving nightclubs, fun date night spots, and live shows. Brooklyn has a nightlife scene like none other. With Red Hook having some of the best critically acclaimed bars in the borough to Williamsburg being the home to indoor-outdoor venue Brooklyn Mirage, there is a scene for any taste.
Check out these local favorite spots to see which one fits you best:
Pros and Cons of Moving to Brooklyn
Pros:
Great public transportation
Amazing food scene
Parks and waterfronts
Vibrant nightlife
Thriving art scene
Close to Manhattan
Always something to do
Lots of people to meet
Cons:
High cost of living
Large amounts of snowfall
Humid in the summer
Crowds
No car
Apartments are small
Dirty in some areas
Moving to Brooklyn, NY - Final Thoughts
Brooklyn is an exciting place to live, full of things to do. It is worth it if you are willing to open up the wallet a bit to get the whole experience and don't mind the cold. If you decide to move, check out which neighborhood fits your lifestyle best and that you are near a mode of transportation.
If you or anyone else you may know is interested in homes for sale in Brooklyn, make sure to contact us here to be connected with one of our Realty Specialists!
Check out our other local guides!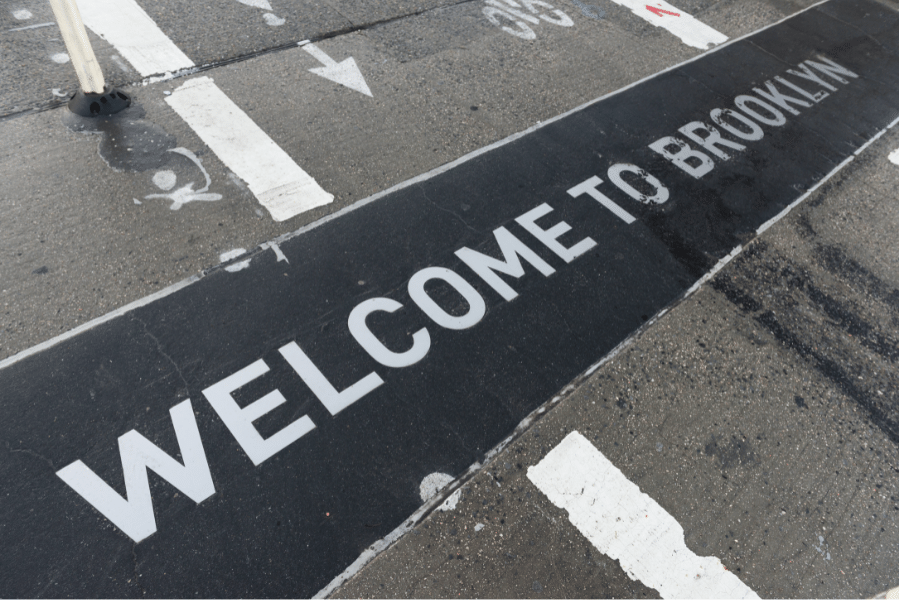 Find your new home
Search real estate and homes for sale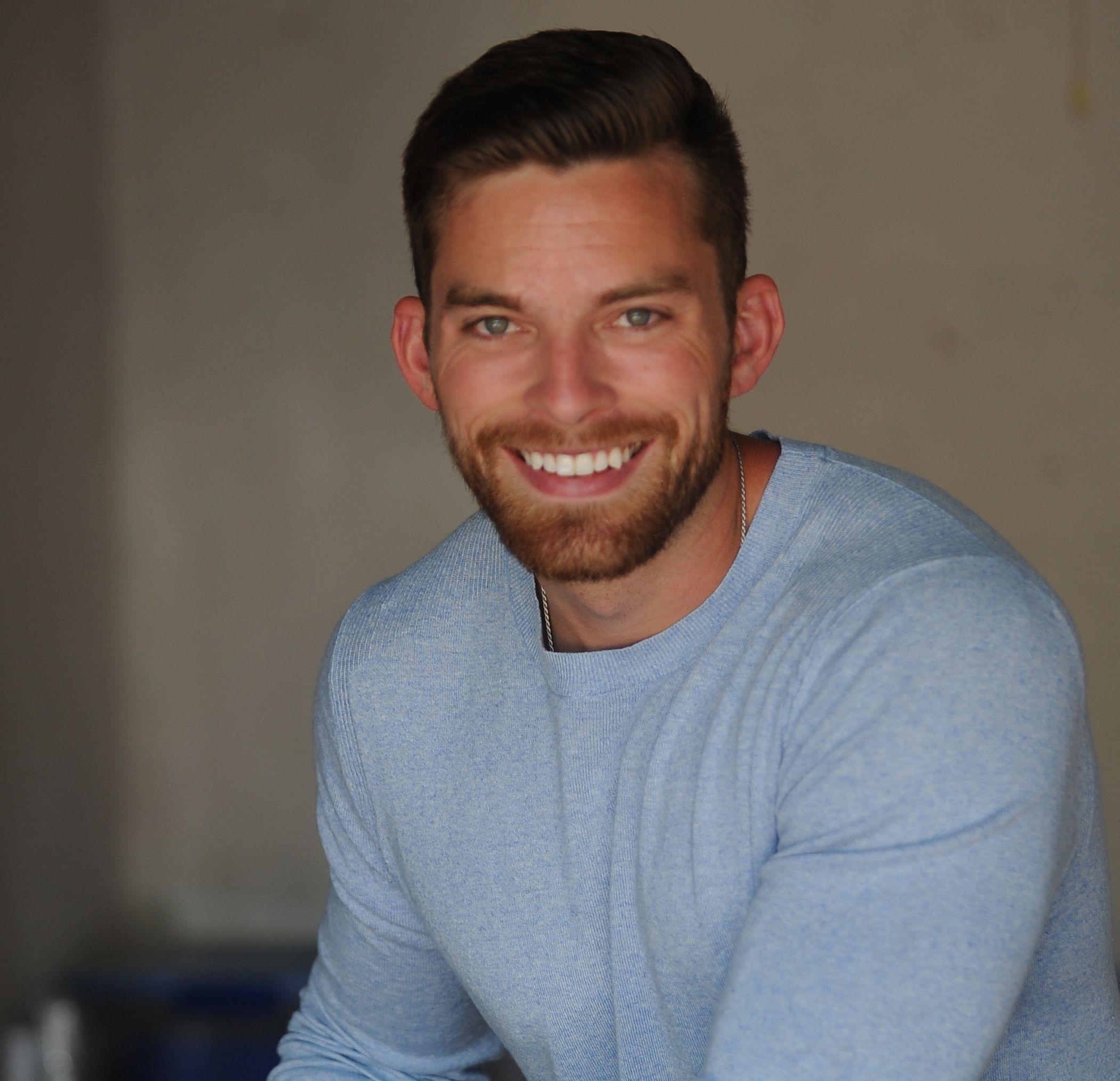 Ryan Fitzgerald
Hi there! My name is Ryan Fitzgerald, and I am a REALTOR®. My goal is to help you learn more about real estate through our Real Estate Blog! Hopefully, you enjoyed the above blog post and it found a way to provide help or value to you. When you're ready to buy or sell a home of your own let us know here. Please feel free to join the conversation by dropping us a comment below.