9 Best Neighborhoods in Washington DC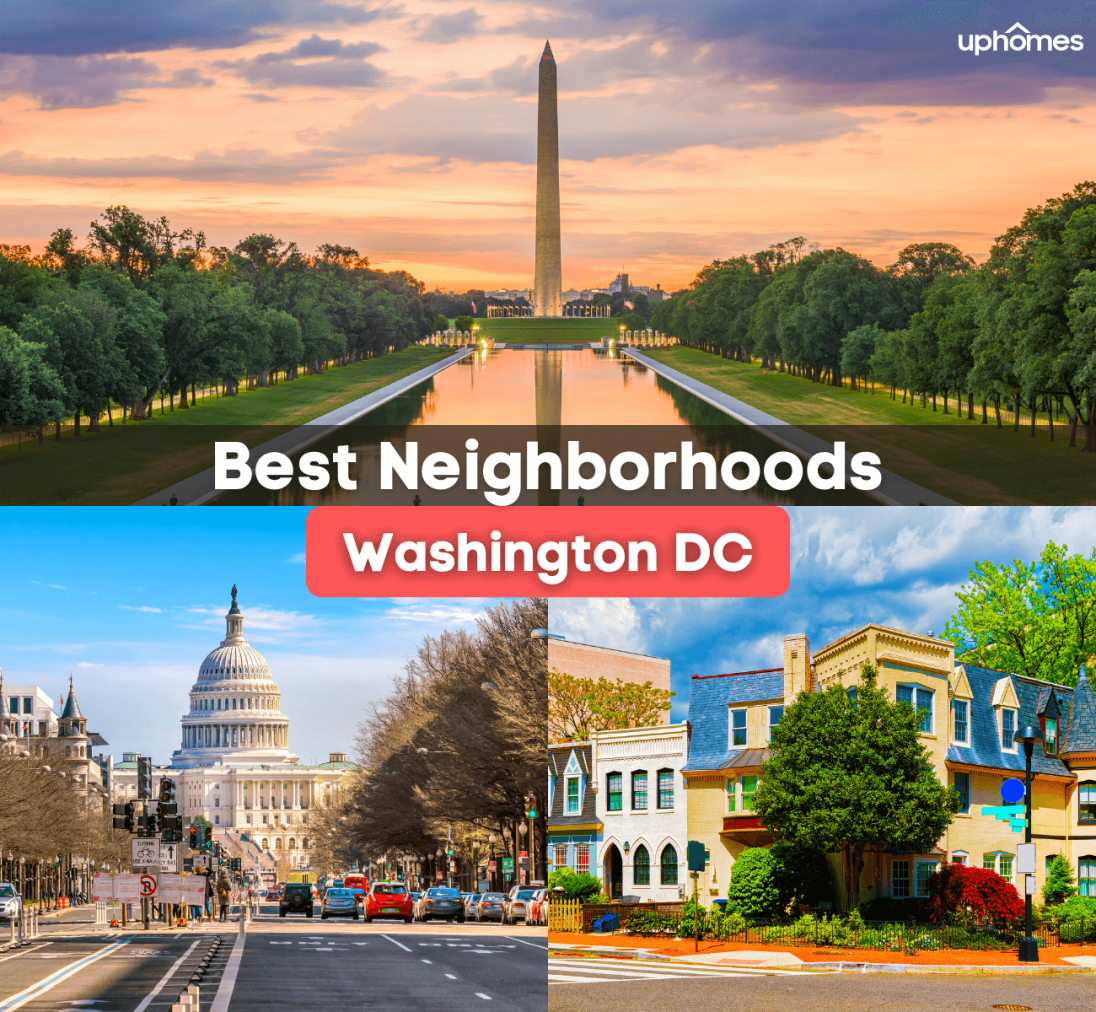 Best Places to Live in Washington, D.C.
Searching for the best neighborhoods in the Washington DC area? We are here to help!
Full of politics, diversity, and an elite social scene, it is no surprise that the nation's capital is a great city to live in. Ranked as one of the best cities to live in for millennials, living in Washington, D.C. can be the perfect option for young professionals. If you are moving to Washington, D.C. you might be asking yourself which neighborhood is the best for you? This article will go in-depth on the best places to live in Washington D.C.! Home to go-getters and politicians, the neighborhoods are chic and posh. While priced on the more expensive side, each neighborhood has its own ambiance and can appeal to any lifestyle.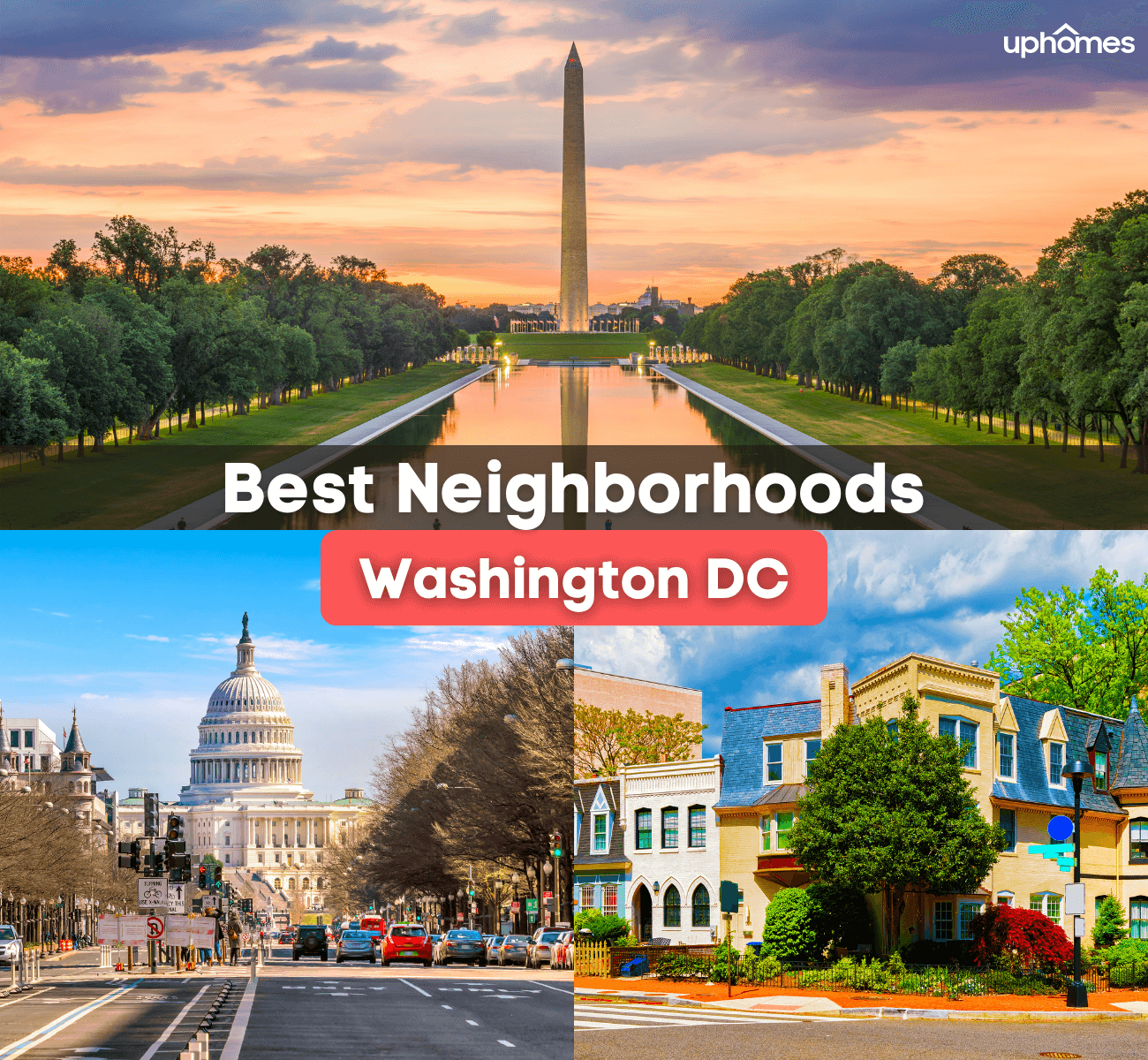 If you are wanting to make Washington, D.C. your next home then make sure to read this guide of best neighborhoods. Our team has compiled this list while keeping low crime rates, access to local amenities, and distance to quality public schools in mind. Surrounded by beautiful architecture, historical monuments, and amazing job opportunities, there is a neighborhood for you. 
With that being said, check out this guide of the 9 Best Neighborhoods in Washington, D.C.!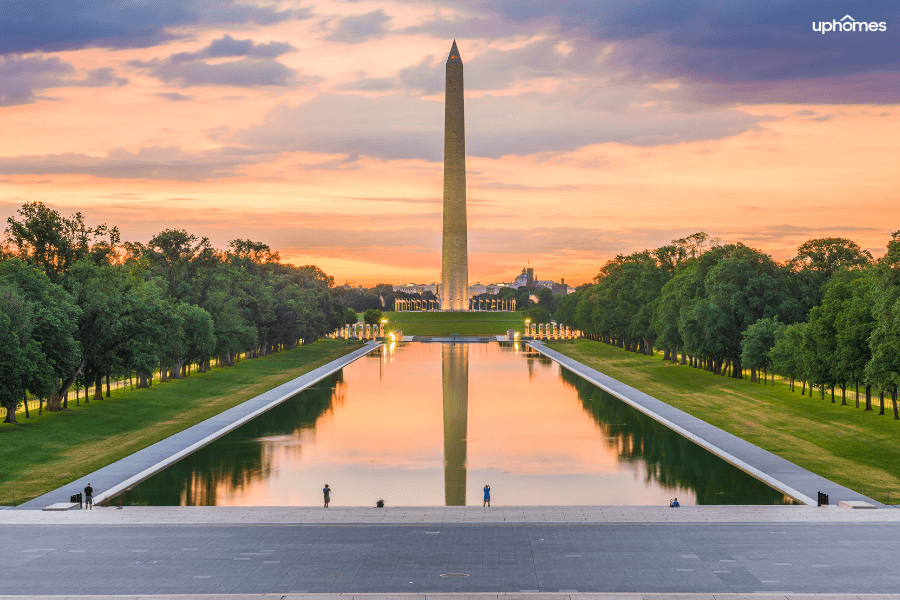 Georgetown 
This historic neighborhood is located in the northwest end of the city. Founding father and president Geroge Washington used to frequent the neighborhood of Georgetown himself back in the day. This gorgeous neighborhood has narrow cobblestone streets lined by large trees that provide shade. The homes here date back to the 18th and 19th century which will make you feel like you are living in the early days of our nation's founding. Next to the Potomac River, Georgetown is surrounded by green space and parks perfect for families or those that like spending the day outside.
Known to be the oldest neighborhood in the city, Georgetown is filled with historical buildings and landmarks to admire. Home to Georgetown University, expect to find college students roaming the streets. Many powerful men and women of the capital live in Georgetown making this neighborhood one of the safest and prestigious places to live in Washington, D.C. Check out the many high-end restaurants and fancy boutiques that reside in the area. If you are wanting to be fully immersed in American history, then Georgetown is the neighborhood for you. 
Local Favorites: 
Caddy's Alley: This outdoor shopping center features high-end retailers and designers. This upscale environment is the perfect place to shop while staying trendy and convenient. 
Georgetown Cupcakes: Selling gourmet cupcakes made daily using the best ingredients, choose from classic flavors such as red velvet or chocolate ganache.
1789 Restaurant and Bar: This renovated Federal house is serving up American cuisine while honoring the cities history. Named after the year of the cities founding, this is one of the oldest restaurants in Washington D.C.
Chinatown
This small neighborhood is known for its abundance of Asian restaurants and celebration of Asian culture. Today Chinatown is a growing neighborhood that focuses on tourism and business. When walking down the street, find your fair share of tourist shops and restaurants. Due to a recent boom of high-tech businesses in the area, do not be surprised to see the headquarters of multiple computer technology companies. The economy and the housing market in this neighborhood are considered to be in transition so expect to find good deals and prices on housing. 
What was once home to thousands of Chinese immigrants, is a great neighborhood to look into if you are single or a young couple. Businesses here are required by law to label their names in both English and Chinese, further adding to the culture and international vibe of the neighborhood. This prime location in the city has easy access to the metro and is close to local amenities and entertainment. 
Local Favorites:
Momiji: This two-level restaurant is serving up sushi and hibachi alongside homemade cocktails.
Reren Lamen Bar: Get homemade ramen, dumplings, and other Chinese dishes at this ramen bar. 
Daikaya: Get the best Japanese food in town at Daikaya serving up noodle soups and a popular happy hour.
Capitol Hill
Capitol Hill is one of the largest and oldest neighborhoods in the city. The government and politics in Washington, D.C. will be the most prominent in this infamous neighborhood. Residents in this neighborhood will have the perfect view of the Capitol Building which houses the United States Capitol, Senate, and Houses of Representatives of the Supreme Court. With a population of roughly 35,000 people, this is the most densely populated neighborhood in the area. 
Comprised of rowhouses, Federal townhouses, and 19th-century manor houses, the architecture in Capitol Hill is breathtaking. This residential neighborhood houses prominent government officials so therefore housing prices are not as affordable in the Hill as it used to be. For families with school-age children, there are multiple public schools in the neighborhood such as Brent Elementary School, Stuart-Hobson Middle School, and Eastern High School. When walking down Pennsylvania Avenue, you will notice popular shops, restaurants, bars, and notable historical monuments including the Washington Monument and the Lincoln Memorial. It's truly one of the best places to live in Washington D.C.!
Local Favorites:
Ambar Capitol Hill: Feast on small plates and popular favorites at this Balkan restaurant.
Cava Mezze - DC: This Greek restaurant is serving up Greek tapas and a fantastic wine list. 
Matchbox: The perfect place to dine on brick oven pizza and craft beer.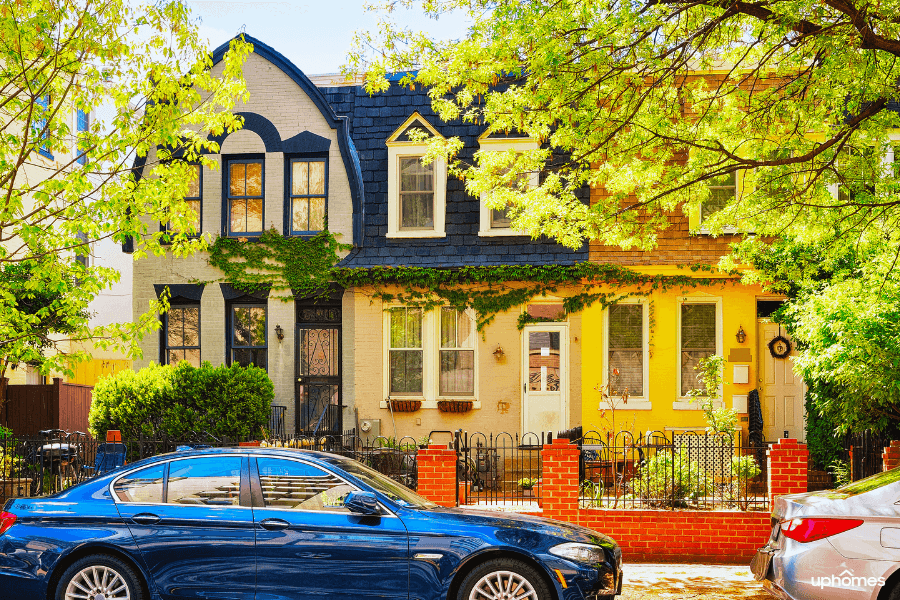 Forest Hills
This quiet suburban neighborhood is located in the northwest area of town. Often referred to as Van Ness, this neighborhood is close to the University of the District of Columbia. The architecture in Forest Hills has a variety of Colonial and modern styles to appeal to anyone. Multiple embassies are found here giving this neighborhood an international charm. While housing prices in Forest Hills are a bit on the expensive side, this neighborhood is known for its high safety rating thanks to the embassies in the area. For those that are looking for a relaxed place to live with an abundance of international influence seen in the shops and cuisine, check out the neighborhood of Forest Hills.
Local Favorites:
Hillwood Estate Museum and Gardens: This museum was the former home of Marjorie Merriweather Post who was a businesswoman and philanthropist. 
Sfoglina Van Ness: Enjoy homemade pasta, Italian favorites, and classic gelato at this Italian spot.
The Den Coffee House and Wine Bar: Located beneath a bookstore, grab your favorite coffee and wine while enjoying breakfast, lunch, and dinner. 
Logan Circle
Known to be one of the trendiest neighborhoods in all of Washington, D.C., Logan Circle is a residential neighborhood downtown. Full of history, the houses in this neighborhood are mostly well preserved and authentic Victorian-style homes. This is a sought-after neighborhood with residents made up of young professionals and families. Two infamous historical districts make up Logan Circle which are the Logan Circle Historic District and the Fourteenth Street Historic District. The neighborhood of Logan Circle is growing and has a superb safety rating which has drawn in many residents. The District of Columbia Public School System serves this neighborhood which includes popular schools such as Garrison Elementary School. If you love history and want to be a part of it, then keep Logan Circle on the top of your list.
Local Favorites:
Barcelona Wine Bar: This rustic atmosphere is serving up Spanish small plates and an extensive wine list. Sit by the outdoor fireplace and sip on some merlot. 
Garden District: Dine on barbeque and southern sides while enjoying a beer on the large patio.
Ted's Bulletin: This family restaurant has the best comfort food in town plus liquor-infused milkshakes. Try the Irish Caramel Coffee!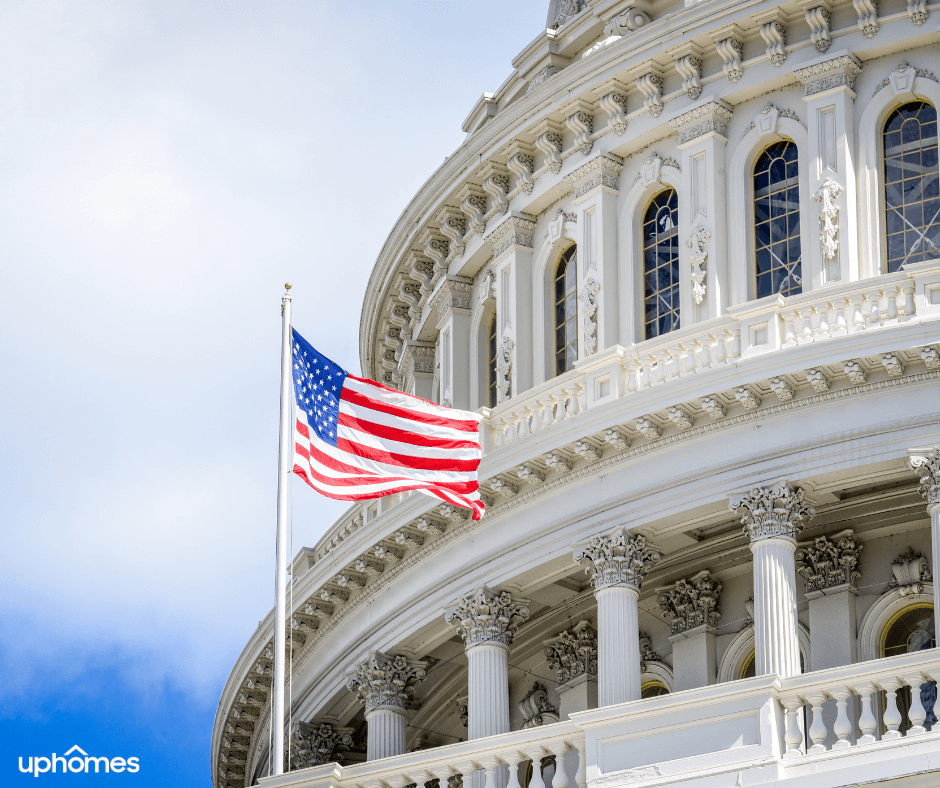 Bloomingdale 
Located less than two miles from the United States Capitol Building, the neighborhood of Bloomingdale stretches for twelve blocks in the city. Recognized as a historic district much like the rest of Washington, D.C., this neighborhood is made up of renovated brick single-family homes, Victorian-style townhomes, and two-story condos. The residents here love the outdoors so expect to find lots of green space and picturesque gardens. There is a local farmer's market on Sundays in front of the Big Bear Cafe in town, and a bunch of hip bars and coffee shops.
Local Favorites:
The Red Hen: This Italian restaurant has an open kitchen and full bar that is serving up rustic Italian dishes.
The Pub and the People: Drink your favorite whiskey and craft cocktail at this American tavern and pub. 
Dacha Beer Garden: The best beer garden in Washington, D.C. that is open all year round. Drink German beer, wine, and cocktails.
Foggy Bottom
You might be asking yourself, why is this neighborhood called Foggy Bottom? Situated right near the Potomac River, the area can get pretty foggy hence the name. This neighborhood is one of the oldest neighborhoods in Washington, D.C., and can be found in the middle of the George Washington University Campus in town. Since it is near this university, the neighborhood has a young and youthful feel. Many residents are college students or young professionals. The School Without Walls High School is also located here which happens to be one of the best public high schools in the school district. This cultural hub has a wide range of shops, restaurants, and local entertainment. One of the best places to live in DC!
Local Favorites:
The John f. Kennedy Center of the Performing Arts: Enjoy live performances of dance, theatre, and music at this performing arts center honoring John F. Kennedy. 
Founding Farmers: Located close to the White House, this restaurant serves American cuisine made from scratch in a rustic setting.
Western Market DC: This small shopping center offers a mix of shops and eateries in historic row houses.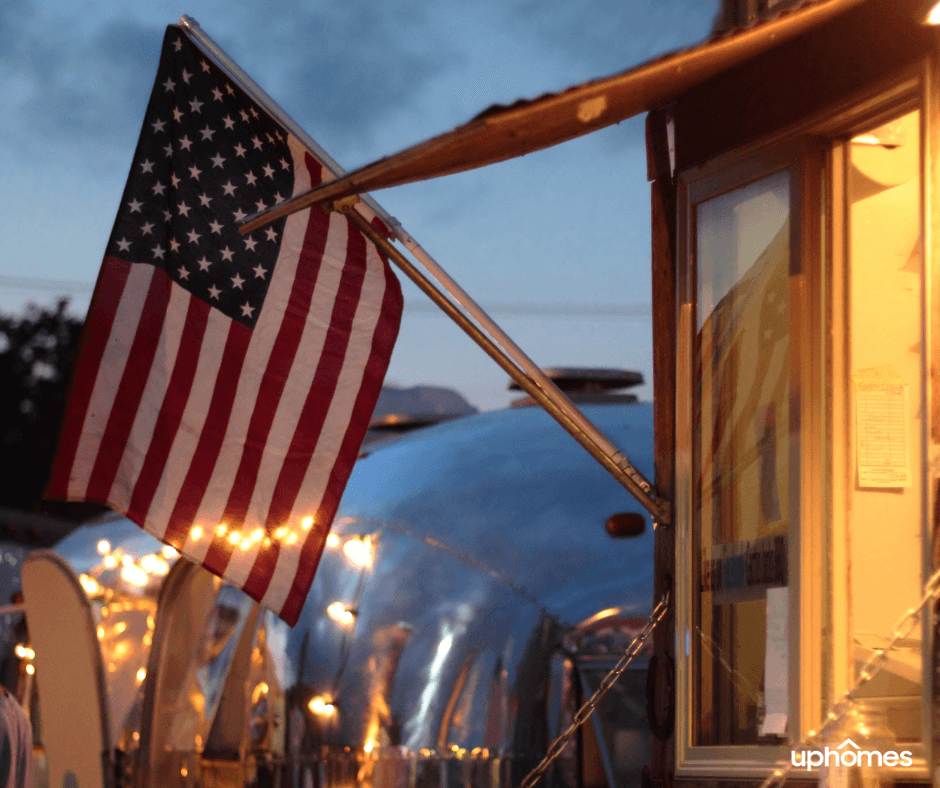 Navy Yard
Found near the waterfront of the Potomac River, the neighborhood of Navy Yard is a mixture of both old and new architecture. Located just south of the United States Capitol Building, Navy Yard is the place to be for prime dining and sports. Home to the Washington Nationals, a Major League Baseball Team, get tickets to watch the Nationals play at the Nationals Park Baseball Stadium. The Major League Soccer team D.C. United also plays in the area. Known for its extensive nautical history, make sure to check out the National Museum of the U.S. Navy when in the neighborhood. If you love water sports and outdoor activities, then the Navy Yard is the best spot to visit in the warm weather. Learn how to kayak or bring your kids to the outdoor splash pad. 
Local Favorites:
The Yards Park: Features a riverfront boardwalk to walk on, grassy green space areas, a waterfall, and performance venues for live music.
Canal Park: This three-acre park has interactive fountains, a free Summer concert series, a seasonal ice rink, a weekly farmers market, and even a restaurant!
Bluejacket: This contemporary brewery in town has craft beers and American cuisine.
Adams Morgan
The neighborhood of Adams Morgan is known for its cultural diversity as well as its nightlife and dining scene. This neighborhood is located in the northwest area of the city and is great for both families and young professionals. Since there are so many bars, music venues, and restaurants in the area, this neighborhood is ideal for singles. Adams Morgan is filled with energy and entertainment. There is always something to do which makes this neighborhood one of the loudest in the city. Enjoy popular vintage clothing stores, art galleries, dance clubs, and a variety of international cuisine. In our opinion - the neighborhood of Adams Morgan is the most vibrant neighborhood in Washington, D.C. 
Local Favorites:
Roofers Union: Head to this tavern for rooftop views, burgers, and brats.
Philz Coffee: The perfect place to get some work done and enjoy a latte. 
Solidcore: This fitness studio is a full-body workout that focuses on slow and controlled movement to burn the most calories.
The neighborhoods in Washington, D.C. are both historic and full of character. Whether you want to live by the waterfront or find a home where George Washington used to hang out, there is a neighborhood for you. Surround yourself in the culture, grab brunch at a hip eatery, and spend the night at a beer garden with friends. 
Moving can be hard sometimes so we are here to help. With this list of the 9 Best Neighborhoods in Washington, D.C. we hope that you will be able to find your new favorite neighborhood with ease. Contact our local Washington DC Real Estate experts for help understanding local neighborhoods!

Find your new home
Search real estate and homes for sale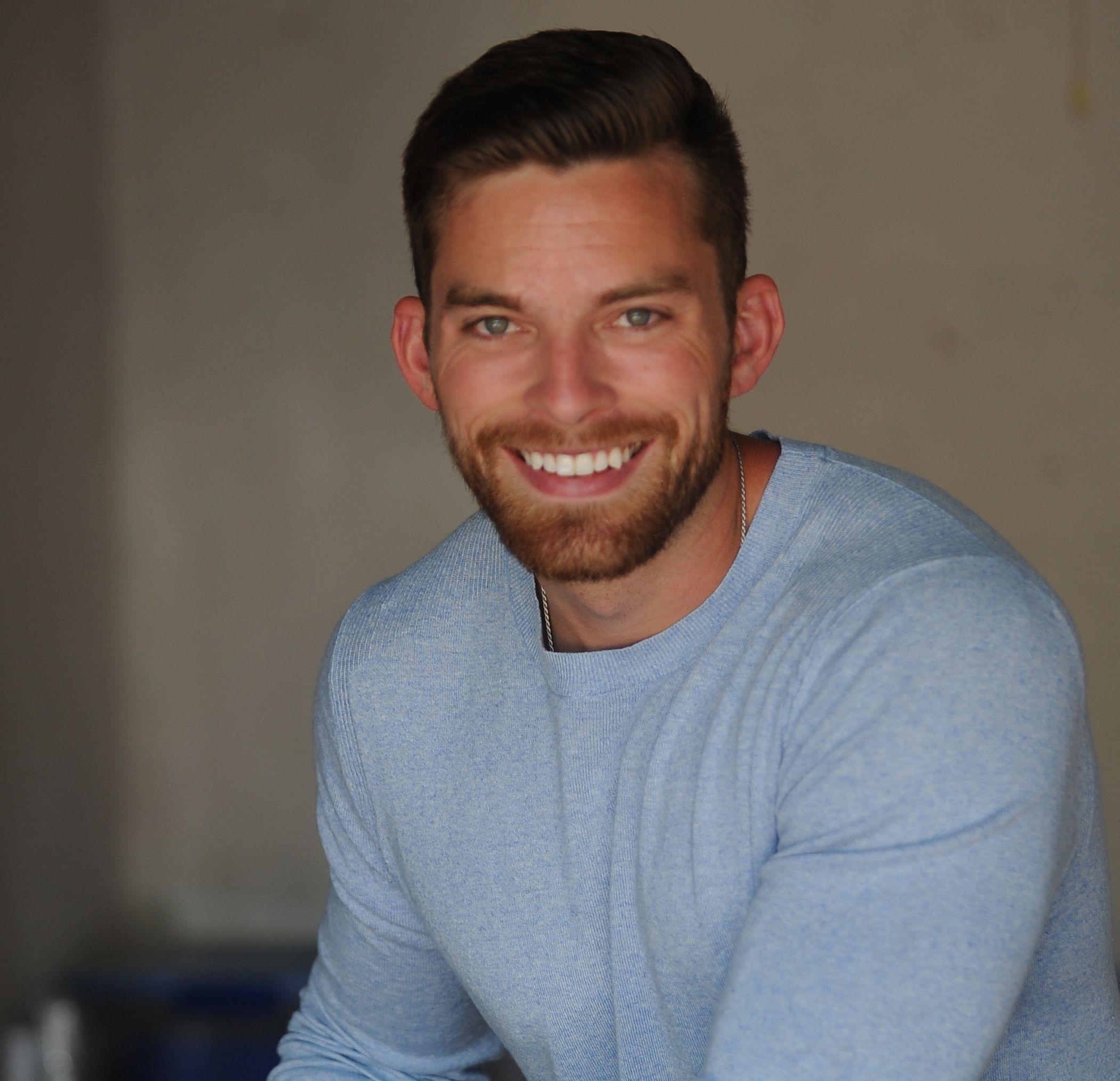 Ryan Fitzgerald
Hi there! My name is Ryan Fitzgerald, and I am a REALTOR®. My goal is to help you learn more about real estate through our Real Estate Blog! Hopefully, you enjoyed the above blog post and it found a way to provide help or value to you. When you're ready to buy or sell a home of your own let us know here. Please feel free to join the conversation by dropping us a comment below.