6 Best Neighborhoods in Pueblo, CO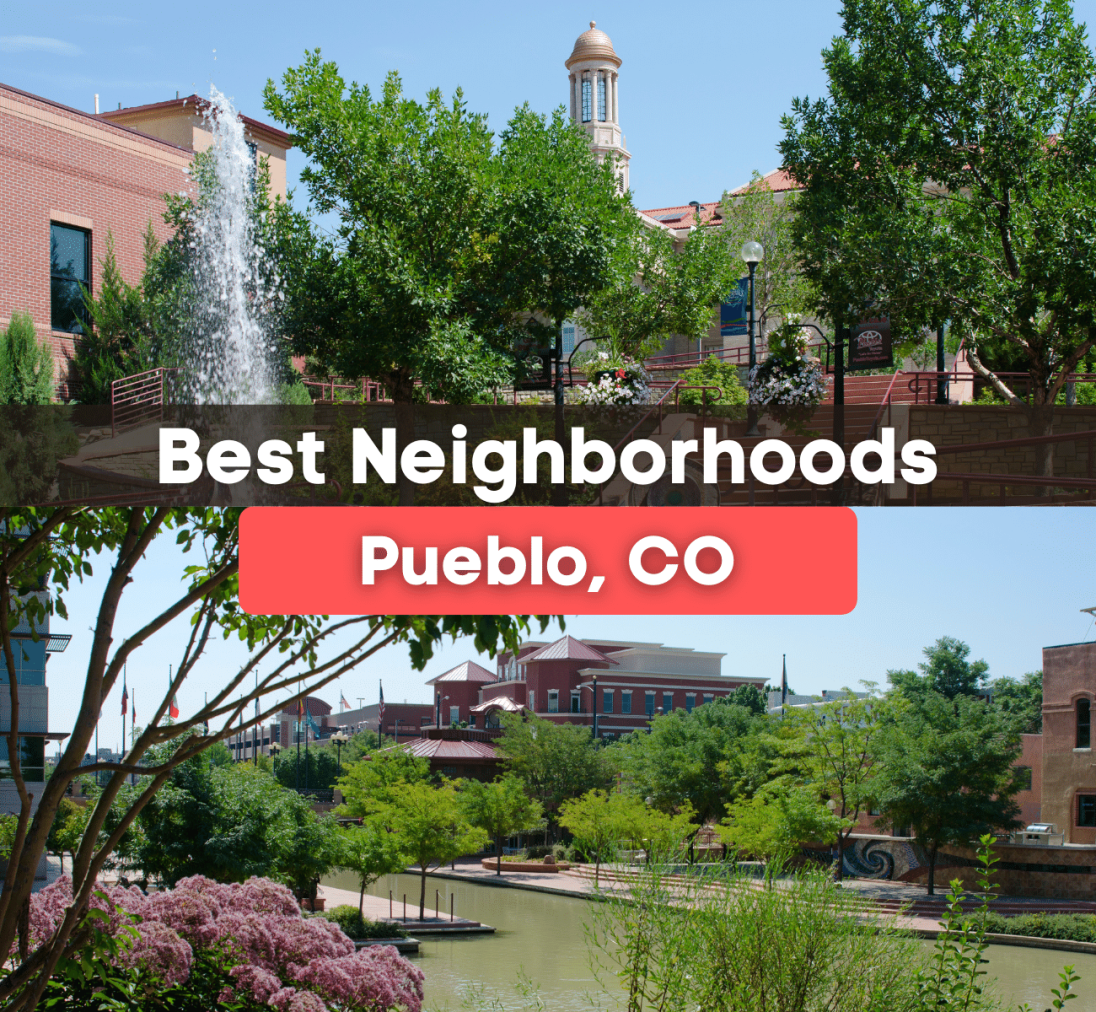 Best Places to Live in Pueblo
Known as the "Steel City," Pueblo Colorado has a diverse economy, plentiful outdoor recreational activities and a low cost of living. You can find a wide variety of neighborhood options in and around the city. The best part is that homes cost less in Pueblo than in other areas of Colorado and the rest of the U.S. with a median price around $276,000. The city of Pueblo has changed a lot over time. The Riverwalk is one of the city's most popular attractions. Located in the heart of the historic downtown, it's a 32-acre urban waterfront area with gondola boat rides, festivals and entertainment. One of the city's claims to fame is the Mexican food and local grown chile.
The Pueblo farmers grow their own variety of green chile which they use in a variety of dishes. People who live in this city love to explore and adventure outside. Pueblo's Nature and Wildlife Discovery Center which offers hiking along the river and houses rescued wild birds. There's also Lake Pueblo State Park for fishing, boating and awesome mountain biking trails.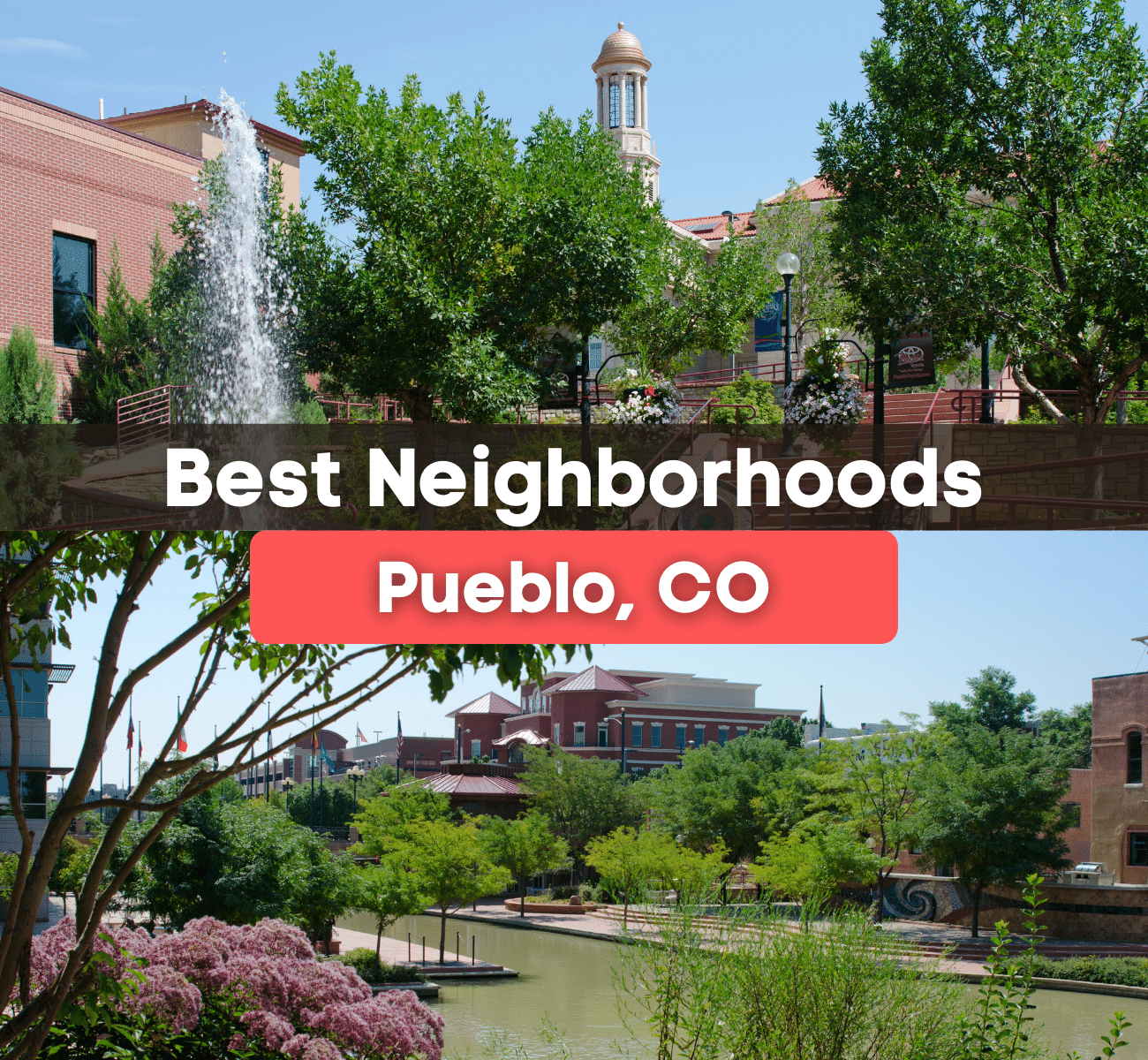 If you're still considering whether Pueblo is the right place for you, make sure to check out our blog: 10 Things to Know Before Moving to Pueblo, Colorado. When moving to a new city, it's important to find the right neighborhood to fit you and your family. We've done the research for you to ensure you get a glimpse of the best neighborhoods and choose the best one for you. Keep reading to see the 6 best neighborhoods in Pueblo!
University Park
University Park is located near Colorado State University Pueblo and borders the Walking Stick Golf Course. To the west, is the fountain river and I-25 and to the south is the Belmont area and highway 50. A reason why people love University park is the shopping and convenience because it's close to everything on the north side of town. This area has a lot of newer shopping, restaurants and coffee shops.
If you're someone that commutes to Colorado Springs for work, it's also super easy to hop on the highway from this location. A four-bedroom home in University will park will cost you about $350,000 on average. A 3-bedroom home will cost you about $300,000. Those prices increase of course if the houses have some newer, updated renovations. It's a bit harder to rent in University Park because there aren't a lot of rental properties readily available.
Renting a 3-bedroom home would cost you about $2,000 on average. It's important to know that if you want a house in this neighborhood, you have to move fast. It's a desirable neighborhood to live in so the homes for sale on the market typically go fast!
Local Favorites:
University Park: Located in the middle of the neighborhood, University Park sits on 6.4 acres with a playground, gazebos and shelters.
Walking Stick Golf Course: Full-service course that features a restaurant and pro shop. The 18-hole course is a par-72 that plays between 5,181 and 71,147 yards, depending on tees.
Pueblo Mall: Southern Colorado's major shopping destination with a mix of more than 80 national brands and specialty retailers.
Beulah Valley
Beulah Valley is a safe, upscale neighborhood within the beautiful Wet Mountains. It's located on the southern front range in Pueblo County nestled at around 6,800 feet in elevation. The price of a home in this area starts around $281,973 and the average rental price is about $2,161. Homes in Beulah Valley are mostly made up of medium-sized houses with 3-4 bedrooms and single-family homes. There is a lot of new construction in this area and most of the homes were built in 2000 or more recently.
There are still a few left that were built between 1970 and 1999. Located close to the neighborhood are a post office, general store, coffee shop, restaurants and several novelty stores. Every year, this area puts on an annual Yule Log Hunt Festival. Since 1952, Beulah Valley has celebrated centuries-old Swedish, English and German holiday traditions with the Yule Log Hunt Festival. Another fun tradition for this neighborhood is the Beulah Valley Arts and Crafts Show which is typically held in early August.
Local Favorites:
Wet Mountains: As a small sub-range of the Sangre de Cristo Mountains, they are the oldest mountain ranges in Colorado. There is plenty of outdoor recreation throughout its deep valleys and mountainous terrain. If you hike to the top of the Wet Mountains, you'll see incredible views of the Sangre de Cristo Mountains.
Pueblo Mountain Park: Offers 611 acres of outdoor space, a lodge, amphitheater, hiking trails, ropes course and much more.
Stompin' Grounds: Coffee shop & breakfast restaurant serving lattes, malts and milkshakes. They also have delicious muffins and sandwiches.
The Landings at Eagleridge
Situated on the Northwest end of Pueblo, Eagle ridge is near I-25 and the Pueblo West neighborhood. It also borders a lot of the newer restaurants to the south. Residents love Eagleridge for its location, especially commuters that head to Colorado Springs. It's one of the easiest neighborhoods to access I-25 from Eagleridge Boulevard. This gated neighborhood and the houses within it are also a lot newer than other neighborhoods in Pueblo. Much of it was built out in the 2000's and is still being built out. It's a family-friendly neighborhood and families are commonly seen out walking and kids playing outside. The average price of a four-bedroom home in this neighborhood is about $300,000.
A three-bedroom would cost closer to $280,000 on average. Every unit includes a gas log fireplace and full-sized washer and dryer. The community offers spacious floor plans, stone accents, gabled roofs and vaulted walls. If you're looking for a rental, there are definitely more options in this neighborhood. You could rent a two-bedroom house for about $1,500 on average and a four-bedroom home for about $2,000. Living in this neighborhood, you'll also have beautiful views of the mountains to the north. Amenities in Eagleridge include a 24-hour fitness center, a business center with computers, a media center with a big-screen television and a heated pool and hot tub. You can also play on the neighborhood's full-size basketball court and tennis courts.
Local Favorites:
Albertsons: Newer grocery store with weekly deals on fresh produce, meat, seafood, bakery, deli, beer, wine and liquor.
Pueblo Crossing: Shopping center that includes: Bed Bath & Beyond, Best Buy, Buffalo Wild Wings, Chili's, Dressbarn, Famous Footwear, Guitar Center, Kohl's, Maurices, Paris Nails, Petco and Supercut.
Pueblo Country Club: An 18-hole course that features up to 6,428 yards of golf. The Country Club also offers an olympic-sized swimming pool and five tennis courts.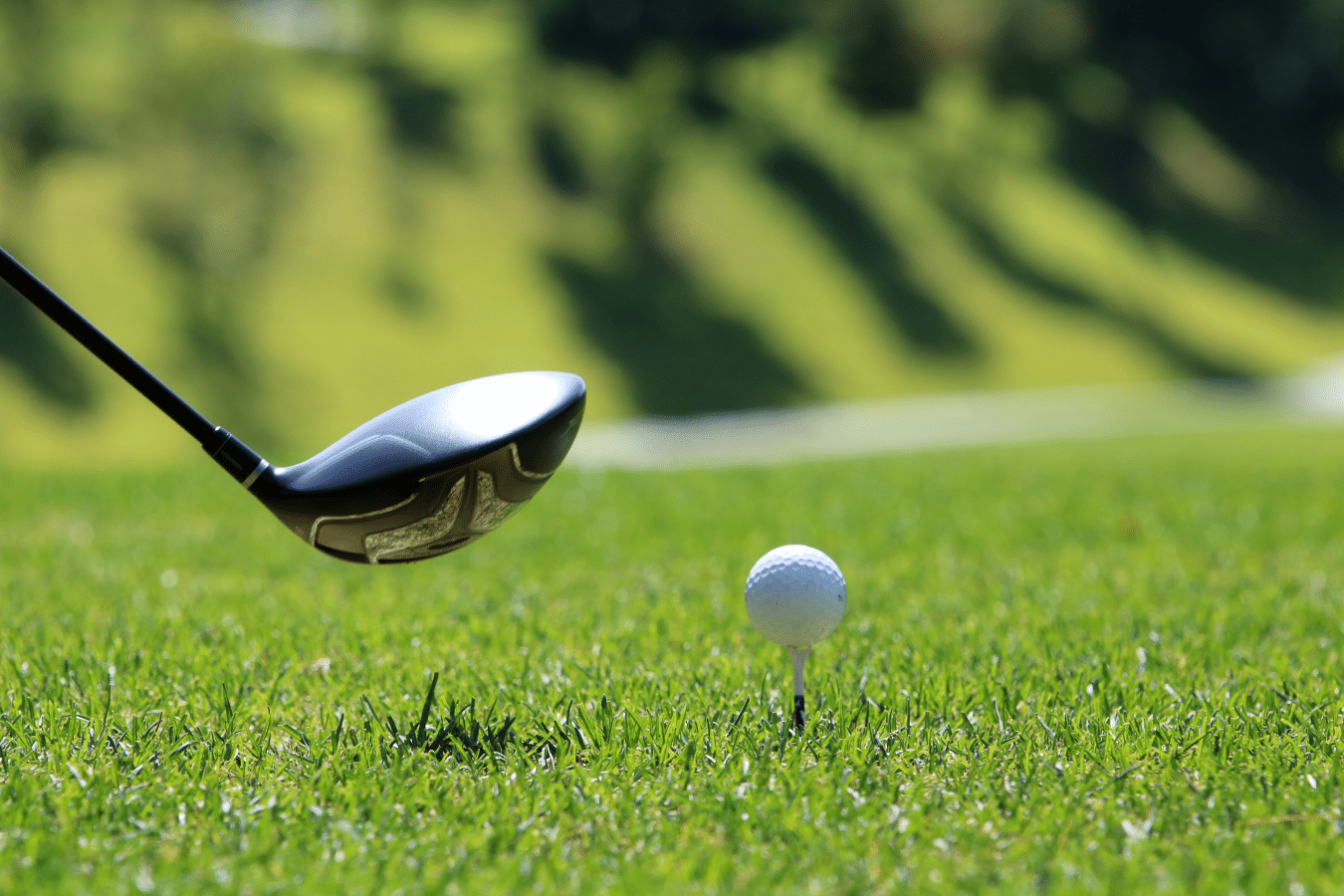 Pueblo West
A family-friendly neighborhood located on the Western side of Pueblo. It's known as one of the safest communities in Pueblo County! The community has consistently had low and declining crime rates. People who live here love the mountain views, dark night skies, horse trails, Lake Pueblo and other outdoor activities. With the soaring housing market, Pueblo West is an excellent location because the home prices are far less than other highly-populated areas of Colorado.
The average price of a home in this area is about $260,000. Many of the homes offer large lots, open space and easy access to amenities in the surrounding area. There are gyms and fitness centers close by for those who live to stay active. Parkview Medical Center also has an emergency services location in Pueblo West. This area is most attractive because of its outdoor recreation. With sunny skies and close access to a lake and the Rocky Mountains, it's no surprise residents love to get outside.
The community has seven recreation parks, a 3.75-acre fishing pond, 18 miles of recreation trails and an 18-hole golf course in the middle of the community.
Local Favorites:
Lake Pueblo State Park: Rated a fishing "hot spot," Lake Pueblo State Park offers almost 10,000 acres of land. Water recreation includes sailing, motor-boating, water skiing, river tubing and fishing. Land recreation includings hiking, biking, picnicking and nature exploration. The Lake has beautiful views of the Greenhorn and Wet mountain ranges as well as Pikes Peak.
Desert Hawk Golf Course: 18-hole course with manicured fairways and greens offering tees for all skill levels and a pro shop. Make sure to stop by the 19th hole for a bite to eat and cold drink. You can try their award-winning Pueblo green chili!
Historic Arkansas Riverwalk of Pueblo: Eat, drink and shop at the Riverwalk. Take a walk around the beautiful Riverwalk pathway, grab a meal or a drink or take a boat ride. They offer a 25-minute guided history cruise through the Historic Arkansas Riverwalk channel. It's also a beautiful 32-acre venue for weddings, family reunions, retreats, picnics or birthday parties. The Riverwalk puts on plenty of events and festivals for the community as well!
St. Charles Mesa
St. Charles Mesa is more commonly known by Pueblo residents as "the County." It's located southeast of downtown Pueblo and extends to Avondale and Boone, which are small towns in Colorado. It's located about 10-15 minutes away from the heart of Pueblo and is also very close to the Pueblo airport. People love "the County" for its rural feel with homes that are featured on big lots with plenty of privacy. There aren't a lot of streetlights or city lights in this area, so you can look up and see the beautiful stars at night. It's a laid-back, country feel with friendly neighbors. If you're looking for a four-bedroom home in St. Charles Mesa, it will cost you about $350,000 on average. The homes in this area are very mixed so you will see some newer, custom houses as well as older, farm style homes. That price will increase if you're hoping for a more modern, newer style. If you want to rent a home in "the County," prices will probably start around $2,200-$3,000.
Local Favorites:
Restaurant 8A: Family-owned and operated Mexican restaurants with all of your favorite dishes. You have to try to mole and the chimichanga!
Romero's Cafe & Catering: Serves Mexican & American-style food. Try the award-winning Chile's & salsa! They are the two-time world champion in the green chile.
Taco Casa: Branch of a Texas-based chain serving casual Mexican dishes such as tacos, burritos and nachos.
Belmont
Located in Northeast Pueblo, Belmont borders Colorado State University Pueblo and is situated right off of Highway 50. The homes in this neighborhood are known for their mid-century charm. If you're looking to buy a home, you could get a 2,000 square foot ranch home with four bedrooms, two bathrooms with a finished basement for $300,000 or less. You could also get a tri-level home with 2,700 square feet, 5 bedrooms, three bathrooms, built in 1975 for around the same price.
A lot of the homes that go up for sale in Belmont usually haven't been updated or remodeled. Many of them still have a 1950's-1960's feel to them. However, people who live in Belmont love the deals you can find for a home to get plenty of bang for your buck. There are also apartments, condos and homes available for rent in this area if you aren't ready to buy.
Local Favorites:
Belmont Shopping Center: A grocery-anchored shopping center with 89,619 square feet of local and national retailers and services.
Rosemount Museum: Built in 1893, this 37-room mansion was home to the John A. and Margaret Thatcher family. The home has been shown on A&E's "America's Castles" and the HGTV Series "Christmas Castles."
Drew Dix Park: Park located on 8.6 acres and includes a football field, picnic areas, a playground, soccer field and tennis courts.
The Bottom Line - Best Neighborhood Pueblo
We hope this guide has been helpful for narrowing down the neighborhoods in Pueblo that might be the perfect fit for you. Before you move, make sure to reach out to one of our helpful Realty Specialists to guide you through the moving and home-buying process. Contact us today to find your dream location in Pueblo!

Find your new home
Search real estate and homes for sale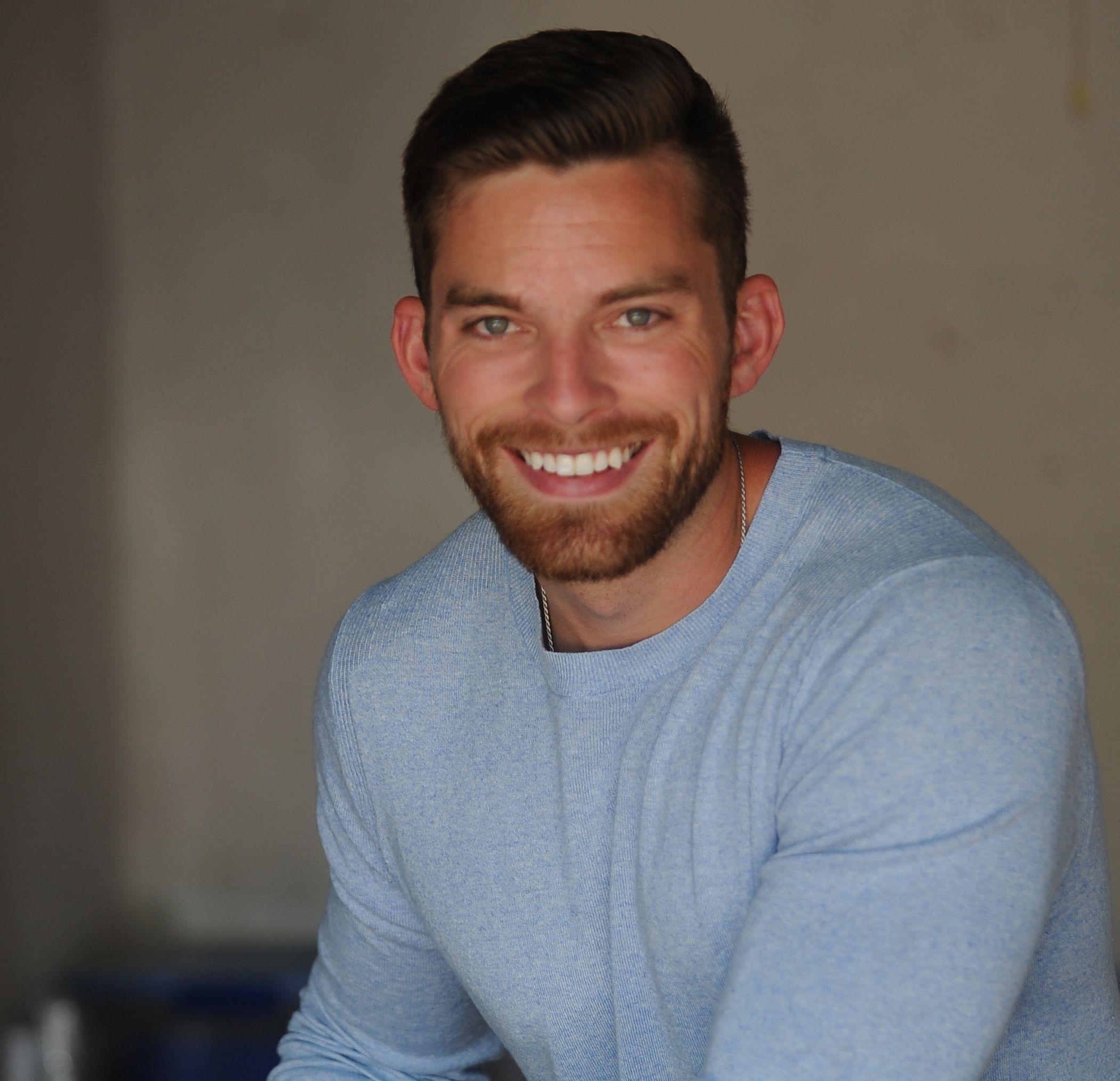 Ryan Fitzgerald
Hi there! My name is Ryan Fitzgerald, and I am a REALTOR®. My goal is to help you learn more about real estate through our Real Estate Blog! Hopefully, you enjoyed the above blog post and it found a way to provide help or value to you. When you're ready to buy or sell a home of your own let us know here. Please feel free to join the conversation by dropping us a comment below.