5 Best Neighborhoods in Highlands Ranch, Colorado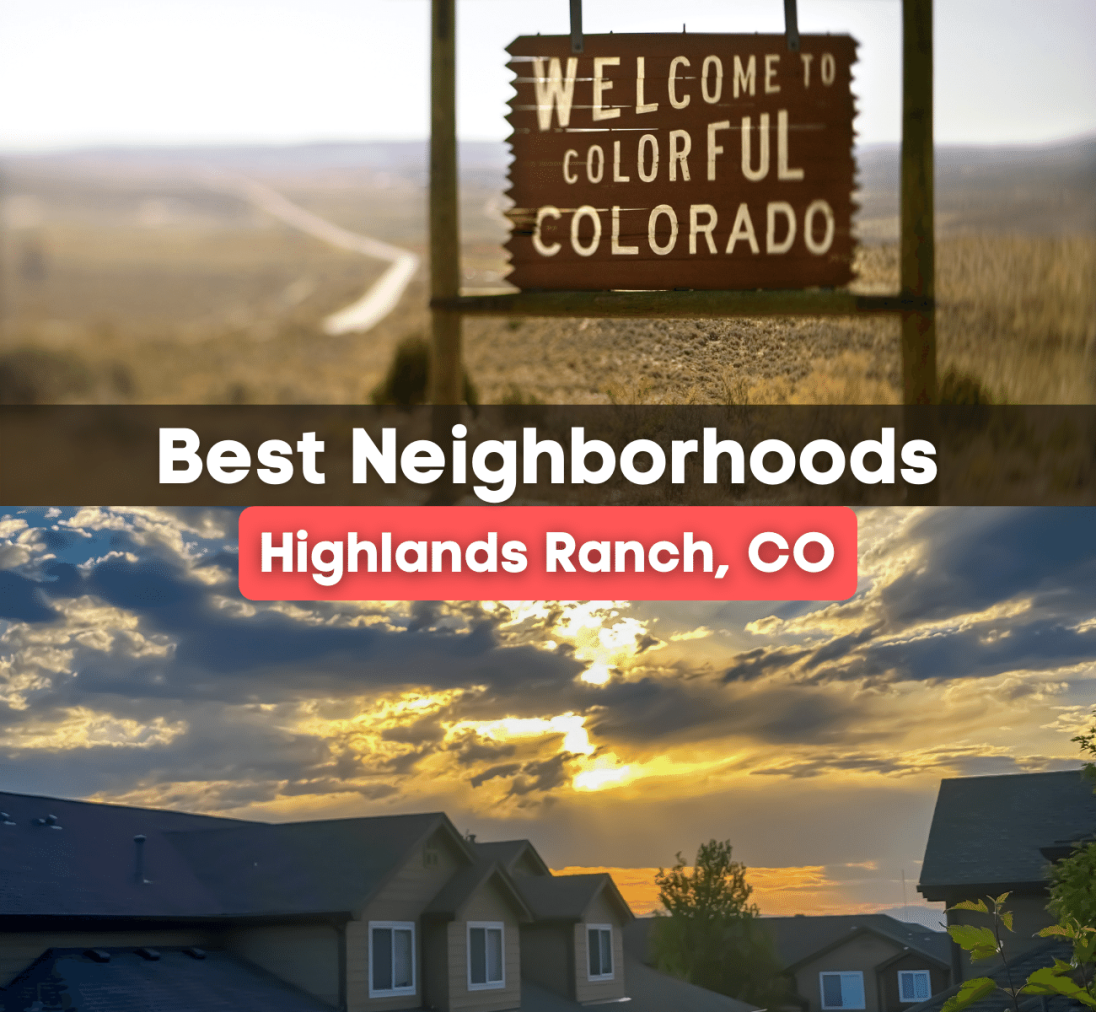 Best Places to Live in Highlands Ranch, CO
What are the best neighborhoods in Highlands Ranch? Here are the best places to live in Highlands Ranch!
Where are the best places to If youre making Highlands Ranch your new home, there is a lot to love about this awesome Denver suburb. It's about 30 minutes outside of the city but it's also close to plenty of outdoor amenities. It's the perfect place for people who love to get outdoors and explore! Highlands Ranch is one of Colorado's most popular suburbs outside of downtown Denver because it's known for its incredible views, shopping centers, outdoor activities, restaurants, and much more. This city is also the perfect place to raise a family because its close to top-rated schools like Saddle Ranch Elementary School and Highlands Ranch High School. If youre looking for fun things to do outdoors, take the kids to the playground at Civic Green Park or play on the softball field at Kistler Park.
One of the most notable attractions in the city is the Highlands Ranch Mansion, Historic Park. The sophisticated estate hosts events and has been home to notable Denver families, political leaders, and socialites.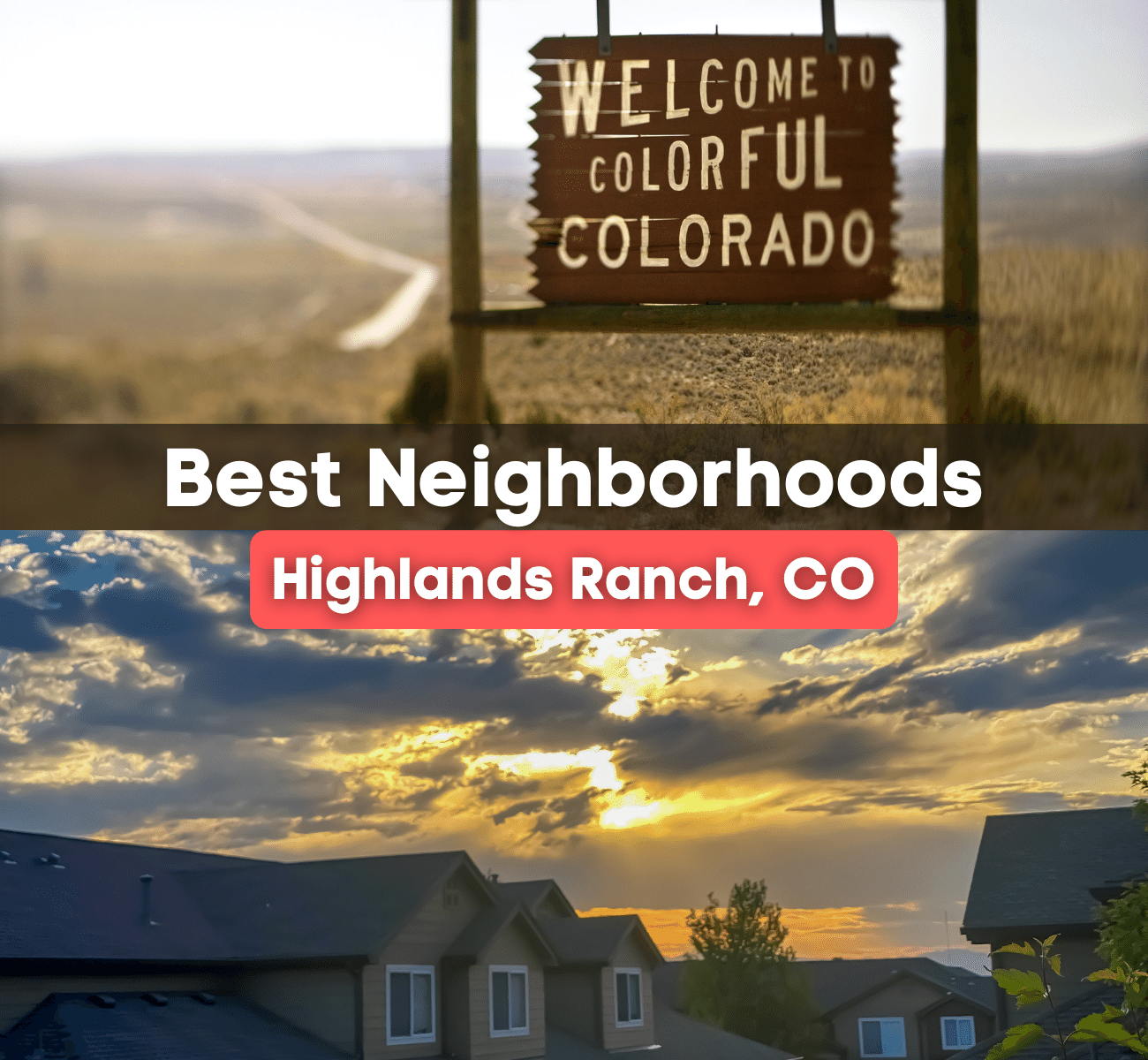 Highlands Ranch is also known for great places to eat or get a drink. Check out Nicolos Chicago Style Pizza, Fujiyama Japanese Hibachi Sushi, or Old Blinking Light for brunch. If you're looking for a cold beer, taste the Guava Mountain Gose or the CocoaNut Dream Brown Ale at Living the Dream Brewing Company.
If you still havent decided whether Highlands Ranch is the right place for you, make sure to check out our blog: 15 Things to Know Before Moving to Highlands Ranch, Colorado. (LINK TO ARTICLE) When moving to a new city, it's important to find the right neighborhood to fit you and your family. We have done the research for you to ensure you get a look at the best neighborhoods and choose the best one for you. Keep scrolling to read about the 5 best neighborhoods in Boulder!
Eastridge
Located south of C-470, east of Colorado Boulevard, and west of Lone Tree sits the Eastridge neighborhood. It's situated near the post office, Whole Foods, a recreation center, and various parks. It has an older vibe, with most of the houses dating back to 1987-1999. You can find a variety of types of homes in this neighborhood with great landscaping, large lots, and large houses. You can find a simple 2-3 bedroom home, a spacious condo, or big houses with lofts or villas. Just like most of the homes in Highlands Ranch, prices are high.
The houses in this neighborhood are not starter homes and will start at around $600,000+. If youre looking for a smaller home that may be more affordable, check out Stonecreek at Eastridge. There are some amazing parks and spaces open for hiking right next to the neighborhood and within Eastridge. For families with kids, nearby schools include Redstone Elementary School, Rocky Heights Middle School and Rock Canyon High School. The neighborhood is also the most centrally located to I-25 and all of the retail.
Homes in the Eastridge Terrace area on Haywood Street will be larger, 3+ bedrooms with an office on the main floor. The homes often have bay windows, front porches, and spacious front yards. The homes in this area are also a little more unique in the Eastridge neighborhoods and are perfect for people with large families or people who want a lot of space.
Local Favorites: Eastridge Recreation Center: Features a fitness center with cardio weight areas, two indoor and two outdoor swimming pools, a large climbing wall, and two outdoor sand volleyball courts. Falcon Park: Popular park with a playground, huge open green space for sporting events, play, or picnics. Its located adjacent to the Eastridge Recreation Center. Big Dry Creek Park: A family favorite open space where you can host a family gathering, birthday park, or a barbecue. It's a beautiful, scenic outdoor area with some open fields and a playground.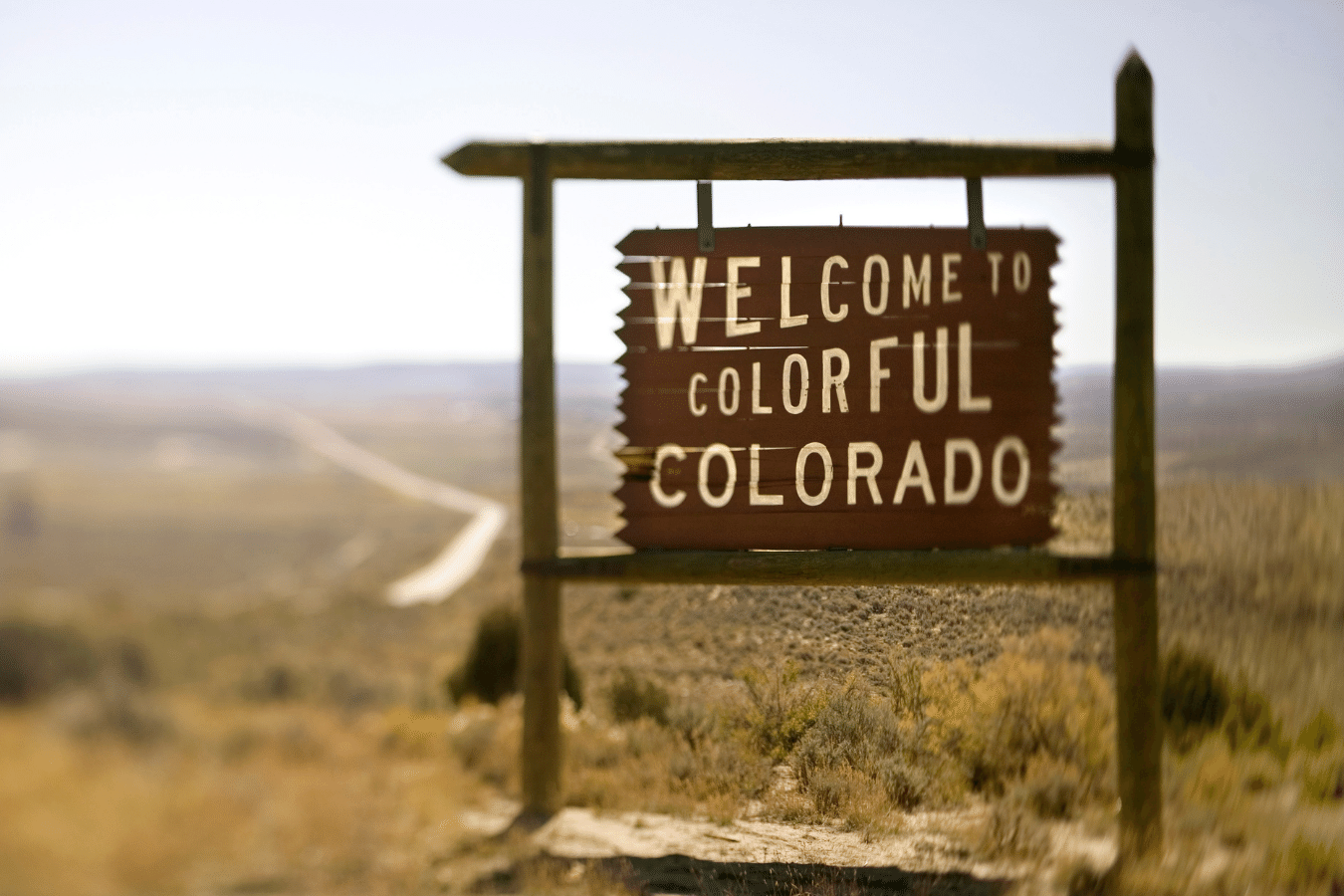 Backcountry
This neighborhood was established around 2007 so it's a fairly newer neighborhood. This is the place to look for a home if you have a LARGE budget. Homes in this neighborhood will sell for $1 million+. Its located on the south side of the town, near the end of Broadway. This is a larger neighborhood and there are about 4,000 homes available in Backcountry. The neighborhood is laid out nicely and the houses aren't too close together or on top of each other.
Most of the lots are a modest size but the homes themself are actually quite grand. There are at least seven custom builders that have developed homes in the neighborhood so the properties are quite unique. The most special part about this area is the nearly 500 acres of private green space, greenbelts, trails, and ponds available for outdoor enthusiasts. Additionally, there are 8,000 acres of open space called the Backcountry where you can find 26+ miles of trails, an archery center, hunting areas, horse corrals, and much more. Due to Backcountry's location, many of the houses are located along high ridges with amazing views of the Rocky Mountains and the Denver metro skyline.
Since the Backcountry is a gated community, that means that all of the streets are private. The neighborhood was also able to install its own speed humps throughout to maintain a certain speed along the streets. It's a luxurious place to live and many people who reside here feel like they live at a resort! It's important to note that the HOA fees to live here are much higher than in other neighborhoods. Residents are paying for snow removal, security, and fancy amenities. You'll pay around $4,000 a year in HOA fees! The neighborhood is located within five minutes of three grocery stores, within seven minutes of the Highlands Ranch Hospital as well as restaurants and retail shops.
Local Favorites: Pool and Sundial House: Located inside the neighborhood, it features an indoor pool, several outdoor pools, hot tubs, fire pits, and a snack bar. The Sundial House is the community center, which looks like an expensive clubhouse that you might see on a golf course. It has a fitness center, spa treatment rooms, gathering spaces, an outdoor amphitheater, and the Pikes Pub. Highlands Ranch Mansion: Historic mansion located within the 250-acre Highlands Ranch Historic Park. Get a tour of the property or rent out the space for your wedding, holiday party, or another celebration. Highlands Ranch Town Center: Features a library, large park splash pads as well as the farmers market which is open all summer long.
Westridge
Located near Redstone Park and Marcy Park, Westridge is an ideal area for outdoor and indoor recreational activities. Many of the homes back up to Marcy Park which gives you awesome views of the front range. The Westridge homes are mostly contemporary with vaulted, open-plan ceilings. Many of the houses offer front-range mountain views! Most of the homes are single-family residences and the median home price is around $650,000.
The neighborhood is located in a convenient location with two nearby grocery stores and plenty of shopping retail. You're located near the Highlands Ranch Town Center, and Aspen Grove Lifestyle Center and you're 12-15 minutes away from the Park Meadows Mall. If you're commuting from your home to downtown Denver, it's a breeze with easy access to the highways. There is also an RTD bus commuting center within 3-5 minutes of the neighborhood. It will take you about 45 minutes to get to the Denver International Airport and 15 minutes to get to the Lockheed Plant. For families with kids, nearby schools will include Coyote Creek Elementary, Ranch View Middle, and Thunderridge High School.
Local Favorites: Westridge Recreation Center: Gym that offers an indoor running path, indoor turf field, weight cardio, a pair of swimming pools, and a hot tub. Highlands Ranch Golf Club: Beautiful, semi-private golf club with mountain views! Includes a pro shop, and restaurant and is extremely well-maintained. Redstone Park: Offers a fishing pond, tennis court, soccer field, softball grounds, playgrounds, and an awesome dog park.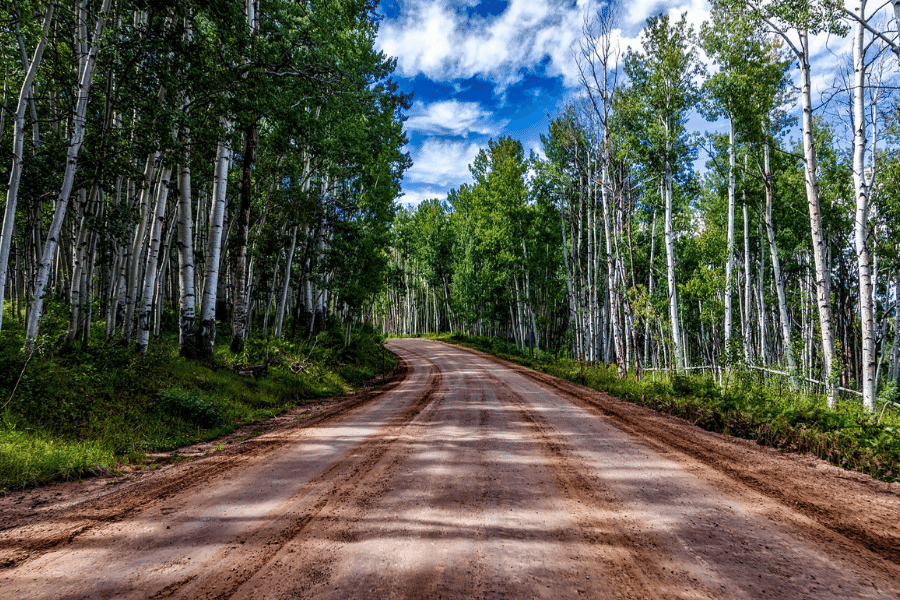 Indigo Hill
Located in the Southridge area of Highlands Ranch, Indigo Hill is situated at the northwest corner of Broadway and Wildcat Ridge Parkway. Most of the homes in this neighborhood were built in the late 1990s to early 2000s and are very appealing with high ceilings, open areas, and large family rooms. There are about 400 homes available in this neighborhood between 1,800-2,800 square feet. Indigo Hill has its own set of HOAs and its own private pool and playground.
The median home price in Indigo Hill will start at around $600,000+. You can also find townhomes in this area as well. This neighborhood is a great location for recreation opportunities with easy access to the Highlands Ranch trail system. Shopping is also convenient from Indigo Hill with shopping centers nearby that include Home Depot, Michaels, Hallmark, salons, Bed, Bath Beyond, Office Max, Walgreens, and much more! The Highlands Ranch Library is also located extremely close to the neighborhood. Indigo Hill provides easy access to C-470 and Park Meadows Mall is only 12 minutes away. The Denver International Airport is about a 40-45 minute commute from the neighborhood.
Local Favorites:
Tanks Skate Park: Popular skate park with an incline hockey rink, playground, pickleball courts, and picnic tables. Old Blinking Light: Southwestern-inspired restaurant located at a stone-accented venue with a bar & patio. It's known for the brunch menu. Make sure to try the Diablo Eggs or Breakfast Tacos! Chatfield State Park: Enjoy the scenic trails, rolling foothills and expansive reservoir all year long. The reservoir allows for water activities like water skiing, canoeing, and sailing. The campsites offer ten reservable group camping sites. 0.
The Hearth
The Hearth is one of the best neighborhoods in Highlands Ranch because of its perfect location, house structures, and view. It's located in the Southridge area of Highlands Ranch off Quebec and south of McArthur Ranch Road with plenty of open areas to hike or bike. The homes in this neighborhood were built between 2005-2011 so it's a newer neighborhood with modern-style floor plans.
The Hearth has more than 1,652 homes, making it one of the larger neighborhoods in Highlands Ranch. Like most of the neighborhoods in Highlands Ranch, the homes are expensive but comparable to the other neighborhoods in the city. The median home price in The Hearth is about $715,000 but you will find cheaper homes as well as more expensive ones in the neighborhood.
The spacious homes range from 1,900-5,100 square feet in size with anywhere from 2-6 bedrooms and 3-6 bathrooms. The neighborhood HOA provides trash and recycling services, snow removal, landscaping, park maintenance, and neighborhood social events. It's located near the Backcountry Wilderness area, Daniel's Gate Park, and Paintbrush Park. There are tons of opportunities for outside recreation, picnics, and sporting events right nearby. Shopping and entertainment venues are also located nearby with convenient grocery stores, a Starbucks, King Soopers, banks, and various restaurants and retail.
If you're someone that commutes to work, The Hearth has easy access to I-25, C-470, and the TRD Light Rail. It's also located 10-15 minutes away from the DTC, Skyridge Hospital and medical area, and the Meridian Business Park. If you're flying out of Denver, the Denver International Airport is about 45 minutes away. For families with children, nearby schools include Redstone Elementary, Wildcat Mountain Elementary, Rocky Heights Middle, and Rock Canyon High School.
Local Favorites:
Southridge Recreation Center: The newest of the four recreation centers in Highlands Ranch with children's pools, running tracks, a fitness center, and much more.
Daniels Gate Park: Features one of the best views of the Front Range near Denver. You can see Pikes Peak, Mt. Evans, and Longs Peak. Hike 0.2, 3, or 5.4 miles on the Daniels Park trails!
The Exchange Coffee House: Community gathering place for coffee, pastries, or tea. Sit down in a comfy chair by the fireplace or enjoy the outdoor patio.
The Bottom Line - Best Neighborhoods Highland Ranch
Before you move, make sure to reach out to one of our helpful Realty Specialists to guide you through the moving and home-buying process. Contact us today to find your dream location in Highlands Ranch!

Find your new home
Search real estate and homes for sale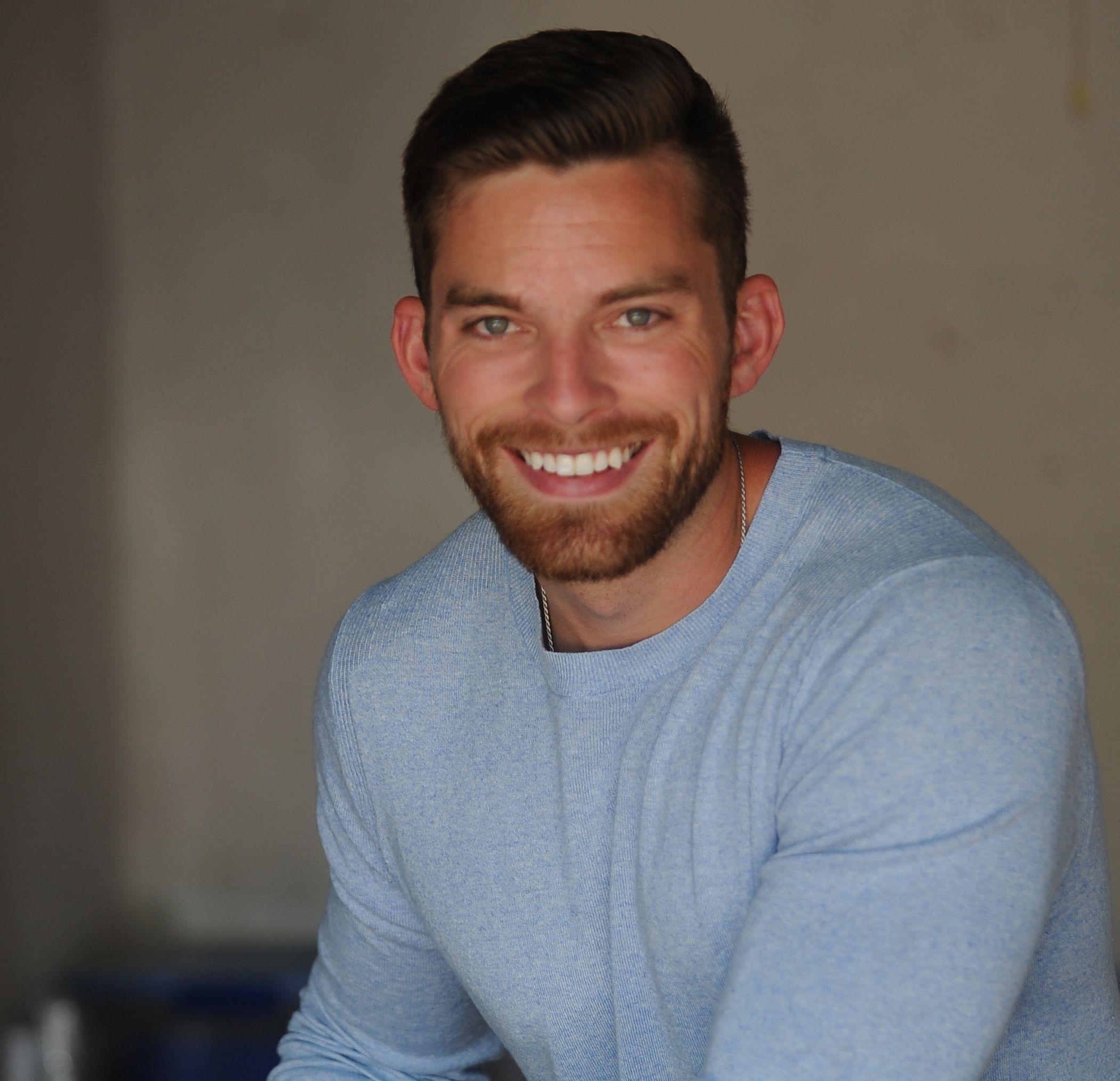 Ryan Fitzgerald
Hi there! My name is Ryan Fitzgerald, and I am a REALTOR®. My goal is to help you learn more about real estate through our Real Estate Blog! Hopefully, you enjoyed the above blog post and it found a way to provide help or value to you. When you're ready to buy or sell a home of your own let us know here. Please feel free to join the conversation by dropping us a comment below.