7 Best Neighborhoods in Centennial, CO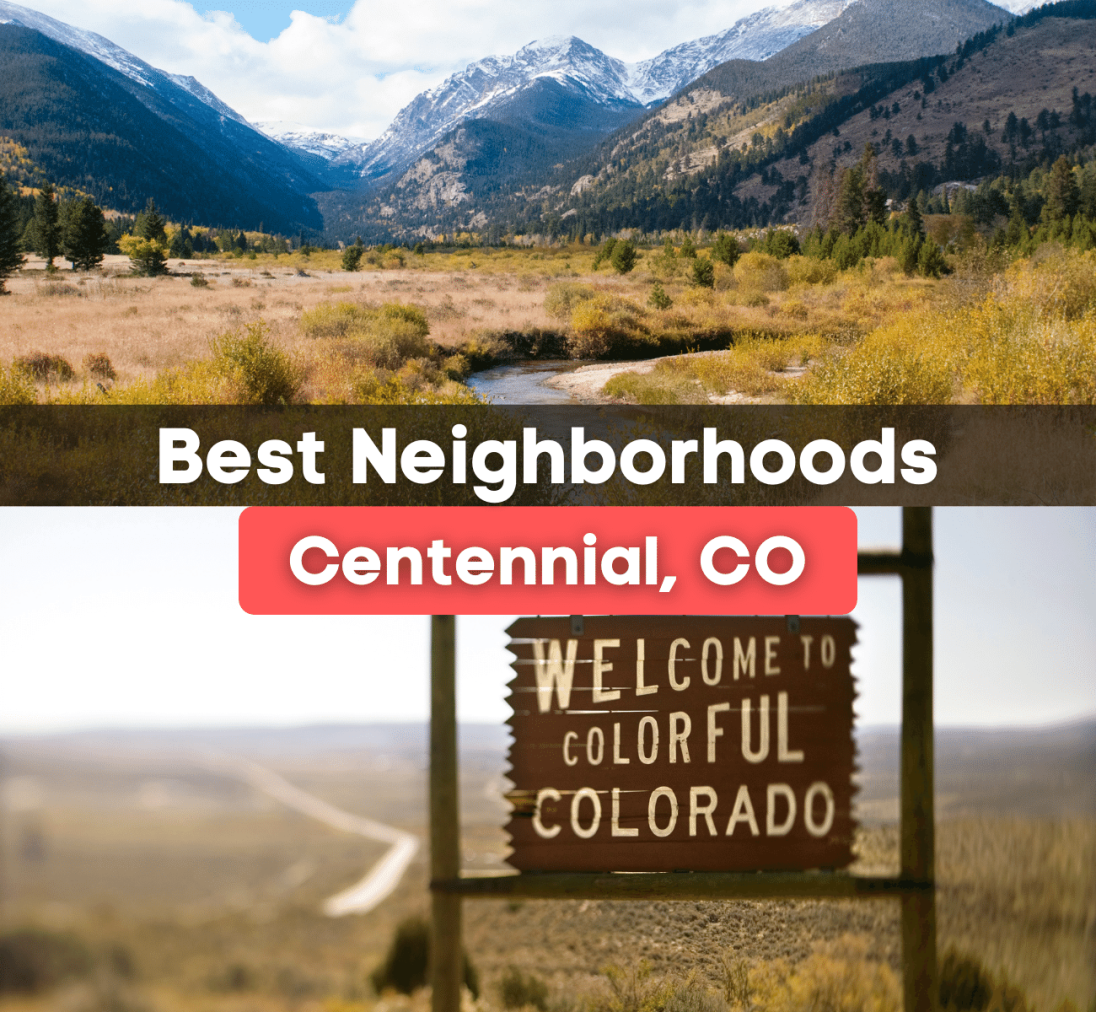 Best Places to Live in Centennial
What are the best neighborhoods in Centennial? Here are some of the best places to live!
Centennial, Colorado has been recognized as one of the best places to live in the United States by both USA Today and Money Magazine. It's home to many new communities and neighborhoods as well as older ones from the 1960's-1990's. The Denver metro area has become a hot real estate market and Centennial is an ideal suburb with an easy commute to Denver, excellent schools, shopping and outdoor amenities. Consistently rated as one of the safest cities in Colorado, it's a place that families love to settle down. The award-winning Littleton Public Schools and Cherry Creek School district serve residents with more than 50 area schools.
Buying a home in Centennial means you are guaranteed to be located in top-notch school districts which is great news for the value of your home. This city has also been rated higher than communities across the nation and the Front Range for overall economic health and employment opportunities. In 2017, Zippia Inc. named Centennial as the 4th most successful city in the nation. There are a plethora of opportunities for success living in Centennial. So, if you're looking for the best neighborhoods in Centennial, we have seven options that could match exactly what you're looking for.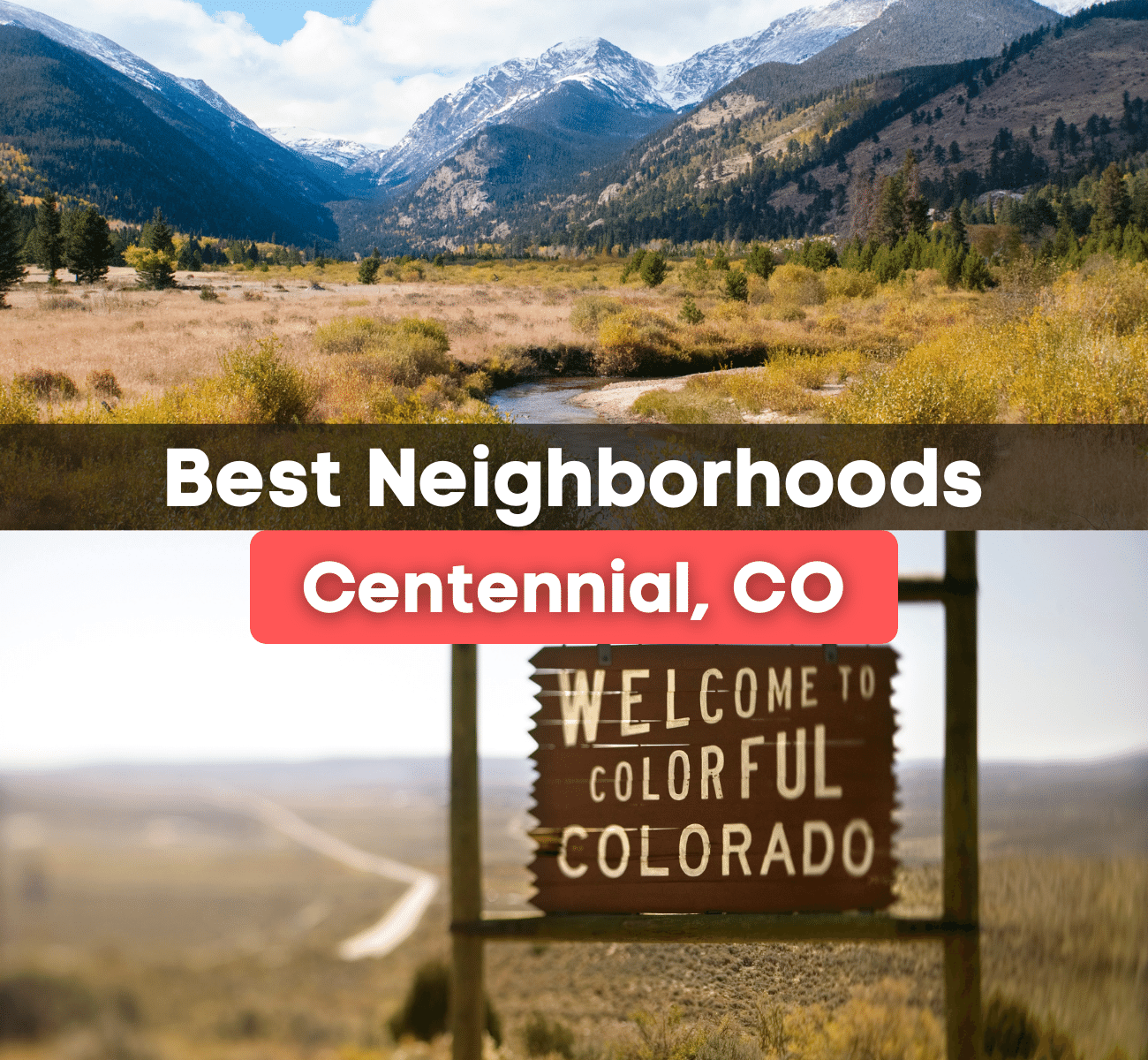 If you still haven't decided whether Centennial is the right place for you, make sure to check out our blog: 11 Things to Know Before Moving to Centennial, Colorado. When moving to a new city, it's important to find the right neighborhood to fit you and your family. We've done the research for you to ensure you get a look at the best neighborhoods and choose the best one for you. Keep reading to see the 7 best neighborhoods in Centennial!
Castlewood
As one of the largest communities in Centennial and South Denver, Castlewood used to be its own town in the late 1990's-early 2000's. It's located on the northwest corner of I-25 and E-470 between the Willow Creek neighborhood and the Fiddler's Green area. It's in a convenient location with quick access to shopping and the Denver Tech Center. It's also close to a light rail station so it's super easy if you prefer to take public transportation.
It takes about a 30 minute drive or a light-rail ride to get to downtown Denver. Castlewood is a large neighborhood with hundreds of single-family and multi-unit homes available. The median home price in this neighborhood is about $576,000 but you can find some homes in the high $300,000's going up to $700,000+. Most of the homes in Castlewood are 3-4 bedroom ranch, colonial, craftsman-style homes. You can find quite the variety of different types and styles depending on what you are looking for.
Local Favorites:
Park Meadows: Colorado's biggest shopping mall with more than 185 stores and restaurants to explore. Located about 5 miles from Denver and 40 minutes from Colorado Springs.
Viewhouse Centennial: Fun American restaurant and bar featuring patio areas with outdoor games & scenic seating. Viewhouse has several locations across Colorado and the one in Centennial is the largest. Offers a vibrant atmosphere, animated staff, indoor & outdoor TV's and bar activities.
Willow Spring Open Space: 158-acre space which is a great place to see native plants, birds and other wildlife. It has a creek, trails for running, walking dogs, bicycling and hills for sledding and awesome views.
Southglenn
Located on Centennial's far western side, Southglenn is bordered by E. Arapahoe Rd on the north, the Streets of Southglenn on the east, E. Dry Creek Rd on the south and S. Penrose Ct on the west. It's a master-planned community and it used to be its own jurisdiction before it was meshed into Centennial in 2001. With close to 20,000 houses, Southglenn is one of south Denver's larger neighborhoods.
The median home price in this area is about $575,000 and you will find mostly single-family homes and multi-family units. There are also options for apartments or condos if you're more interested in renting or buying one of those. Since the area has been developed throughout the years, there are various styles and sizes. The most popular are the one to one and a half story ranch and hip and ridge homes.
The 3-4 single-family homes will cost anywhere from the low $400,000 to $600,000+. If you're looking for a more affordable option, you may be able to find an older home in Southglenn that will cost you less. This neighborhood is in a huge commercial & retail district so you will find plenty of options for shopping right near your home without having to travel far!
Local Favorites:
Streets of Southglenn: A mixed-use center that includes shopping, dining, living and working options. Retail stores include department shops, apparel, family/kids, jewelry/accessories, health/beauty, sporting goods, office supplies, electronics, home shops, specialty shops, services and banks.
Southglenn Country Club: 9-hole, par 3 course offers fun and challenging layout for all skill levels. The country club also offers a heated outdoor pool, a swim team and social activities for families. Clubhouse rentals are also available for events, parties, business meetings or other gatherings.
SNÖBAHN: Indoor ski & snowboard center where you can learn the sports without having to purchase a full-day lift ticket at the slopes. Learn how to ski or snowboard on the revolving slopes!
Foxfield
Foxfield is situated within Centennial's borders but it is technically its own jurisdiction. It's on the southeast corner of E. Arapahoe Road and S. Parker Road near the Cherry Creek Valley Ecological Park. It's bordered by S. Parker Rd, E. Arapahoe Rd, S. Chaparral Circle and E Hinsdale Ave. Foxfield is sort of considered the "end" of businesses and activity of Centennial and the beginning of the city's more open and relaxed eastern side.
It's a smaller neighborhood and because of it's awesome location, it's hard to find homes for sale in this area. Most of the houses in Foxfield consist of 3-4 bedroom single-family homes ranging from mid $300,000's - $600,000+. You can find properties in Foxfield with some of the largest lots in Centennial but those homes will definitely cost you more. There are options for renting in Foxfield but more than 90% of the people who live in the area own their homes.
Local Favorites:
Cherry Creek Valley Ecological Park: Educational nature preserve along the Cherry Creek Regional Trail. Learn about the native plant and wildlife species, enjoy the trails, overlook ponds and creeks, stroll along the boardwalk or take your dog for a walk.
Arapahoe Crossings: Indoor retail center with 36 familiar stores, restaurants plus a mainstream movie house. Anchored by King Soopers, Kohl's & AMC Theaters.
Urban Air Trampoline & Adventure Park: Large-scale, indoor trampoline center hosting open jump, fitness classes, dodgeball and parties. A great place to take the family!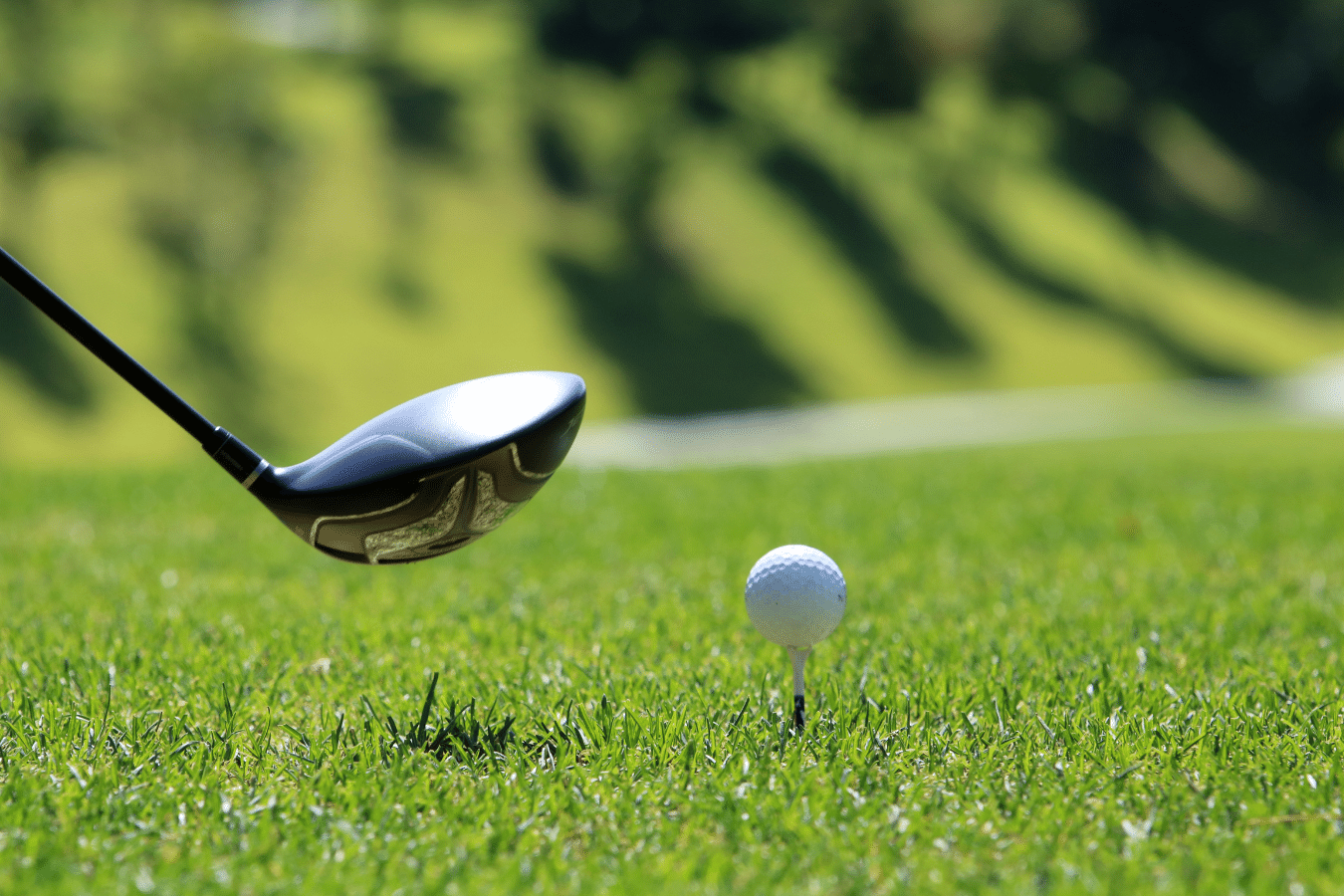 Dream House Acres
This neighborhood might be where you could find your…wait for it…dream house! Located at Lake & Detroit near the intersection of University & Orchard, lies this large, mixed-style neighborhood. The most unique thing about this neighborhood is the large number of mid-century modern houses that were built – more than 140. Most of the homes are designed with a low-slope roof with a brick facade and glass gable underneath.
All of the houses were built with basements and offer more than 2,000 square feet of finished living space. Most of the homes in Dream House Acres are in good condition with some homeowners choosing not to change much, while others are doing simple restorations and more significant renovations. Homes in this neighborhood will start as low as about $430,000 and range into the $700,000's and sometimes even $1 million+. The median price for a home in Dream House Acres is about $528,000. There is a lot of open space and parks near the lots in this neighborhood. It's also located close to the South Suburban golf course for the golf lovers!
Local Favorites:
Highline Canal Trail: Popular stretch of path through Denver's southside suburbs that winds for 71 miles between Aurora and Roxborough State Park. Great location for hiking, walking, running, biking, skating, horseback riding or mountain biking.
Trader Joe's: Located right outside of the neighborhood, Trader Joe's is a favorite grocery chain offering a variety of signature items, plus produce, dairy and much more.
Great Harvest Bread Co. and Yogurt Shack: Bakery that specializes in whole-grain breads and muffins made with Montana wheat. Offers bread, baked goods, sandwiches and yogurt.
Walnut Hills
A subdivision with 1,177 homes located off of Arapahoe Road to the north and Dry Creek to the south. Most of the single-family homes and condos in Walnut Hills were constructed in the 1960's and 1970's. Since the houses in this area are older, there are a lot of opportunities for renovations if that's something you're looking for. This neighborhood is situated within the Cherry Creek School District. Walnut Hills Elementary School is located right outside of the neighborhood. Homes in this neighborhood sell for a median price around $575,000.
Local Favorites:
Walnut Hills Park: Community park located within the neighborhood.
Arapahoe Marketplace: Shopping center with restaurants, retail shops & service-oriented stores, mainly from national names.
Resolute Brewing Company: Offers microbrews poured in a sunny tasting room with a patio and food truck service.
Piney Creek
A 700-acre community named for the creek located in the southern half of the neighborhood. With 1,851 homes, Piney Creek is located southeast of Denver in Centennial. The boundaries of the neighborhood are the City of Aurora line just north of The Hilltop on the North, E. Orchard Road on the South, Buckley Road to the East and the Glen subdivision on the West. This neighborhood gives you quick access to Denver International Airport and major business centers like the Denver Tech Center and Inverness Business Park. Getting to downtown Denver will take a 30-minute car ride.
Living in Piney Creek will provide you with expansive views of the Front Range. For families, this neighborhood is located within the desirable Cherry Creek School System. The cost of a home in Piney Creek has a bit of a higher price tag with a median home price of about $682,000. This neighborhood has been named on lists for the top luxury neighborhoods in Centennial because it often has homes that sell for more than $1 million.
Local Favorites:
Cherry Creek State Park: Anchored around a 880 surface acre reservoir, the park offers a natural prairie environment of rolling hills and outdoor recreation facilities including camping, picnicking and facilities for group events.
Piney Creek Clubhouse & Pool: Neighborhood offers a large multi-purpose room and kitchen facilities as well as a pool. It's exclusive to members of the Piney Creek Recreational Association. The neighborhood also has a Piney Creek HEAT Swim Team.
10-Acre East Park & 6-Acre West Park: Located within the neighborhood are two parks that include the clubhouse, swimming pool, tennis courts, turf areas for soccer, lacrosse, frisbee and flag football, a pond with a waterfall, basketball court, pickleball courts, playground structure and much more.
Ridgeview Hills South
Homes in Ridgeview Hills South have a median price of $550,000 if you're looking to buy here. It's located on the southside of Centennial. It's best known for having a lot of open space, parks and trails nearby. Most of the houses in Ridgeview Hills South were built in the 1980's and 1990's. The houses are older but still in great condition! This neighborhood is conveniently located near Littleton Public Schools with easy access to freeways, Park Meadows, the light rail, gym, parks, trails, shopping, restaurants and more!
Local Favorites:
South Suburban Golf Course: Picturesque 18-hole golf course with a suburban vibe and setting. Offers a 9-hole, par-3 golf course for beginners and the South Suburban Bar & Grill for a snack or meal.
Shawarma Mediterranean Grill: Strip-mall stop for traditional Mediterranean dishes including shaved meat plates and kebabs.
Arapaho Park: Park with an incredible playground, fields and play areas, tennis courts and a large pavilion.
The Bottom Line - Best Neighborhoods in Centennial
Before you move, make sure to reach out to one of our helpful Realty Specialists to guide you through the moving and home-buying process. Contact us today to find your dream location in Centennial!

Find your new home
Search real estate and homes for sale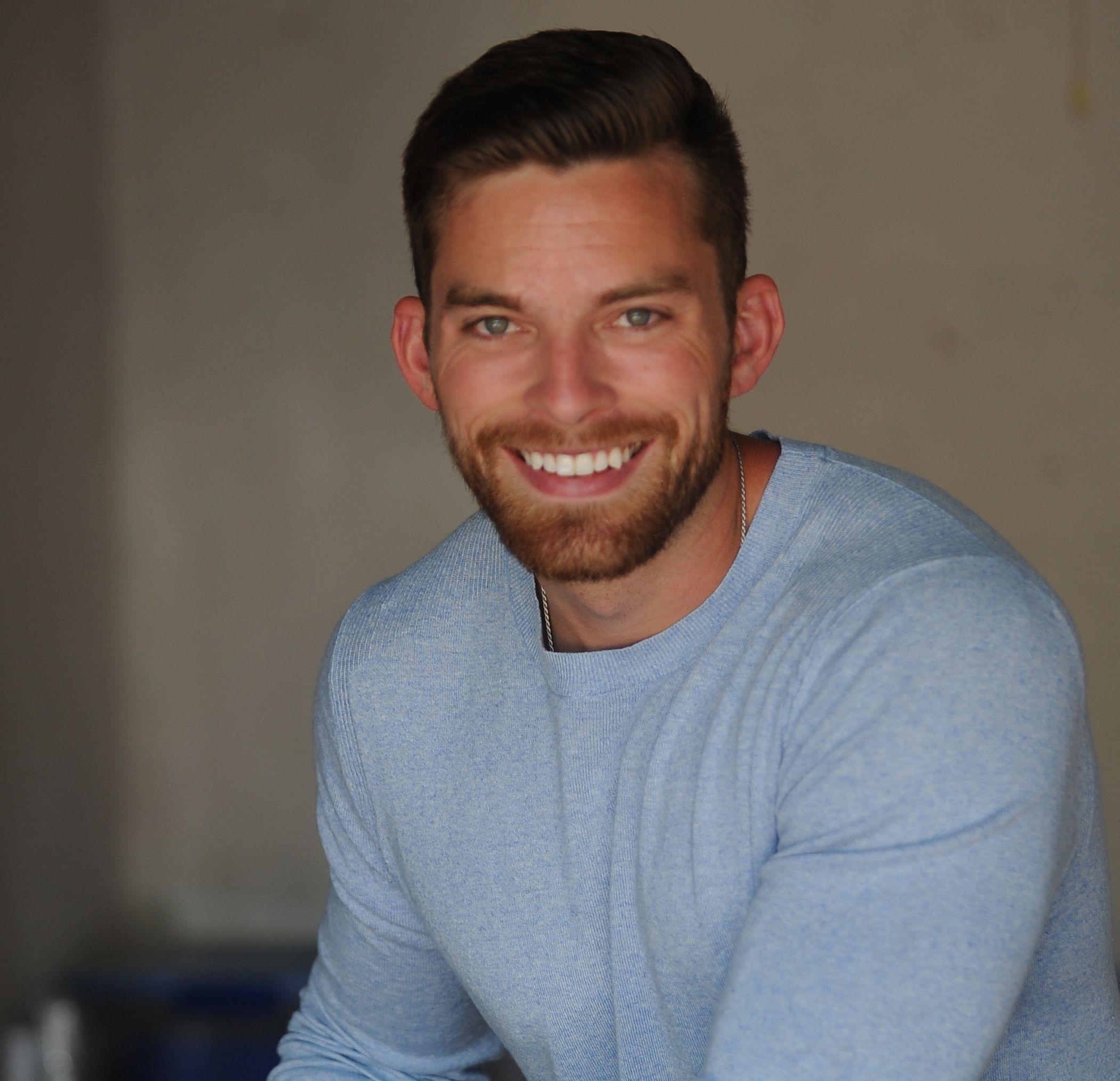 Ryan Fitzgerald
Hi there! My name is Ryan Fitzgerald, and I am a REALTOR®. My goal is to help you learn more about real estate through our Real Estate Blog! Hopefully, you enjoyed the above blog post and it found a way to provide help or value to you. When you're ready to buy or sell a home of your own let us know here. Please feel free to join the conversation by dropping us a comment below.