11 Things to Know Before Moving to Centennial, CO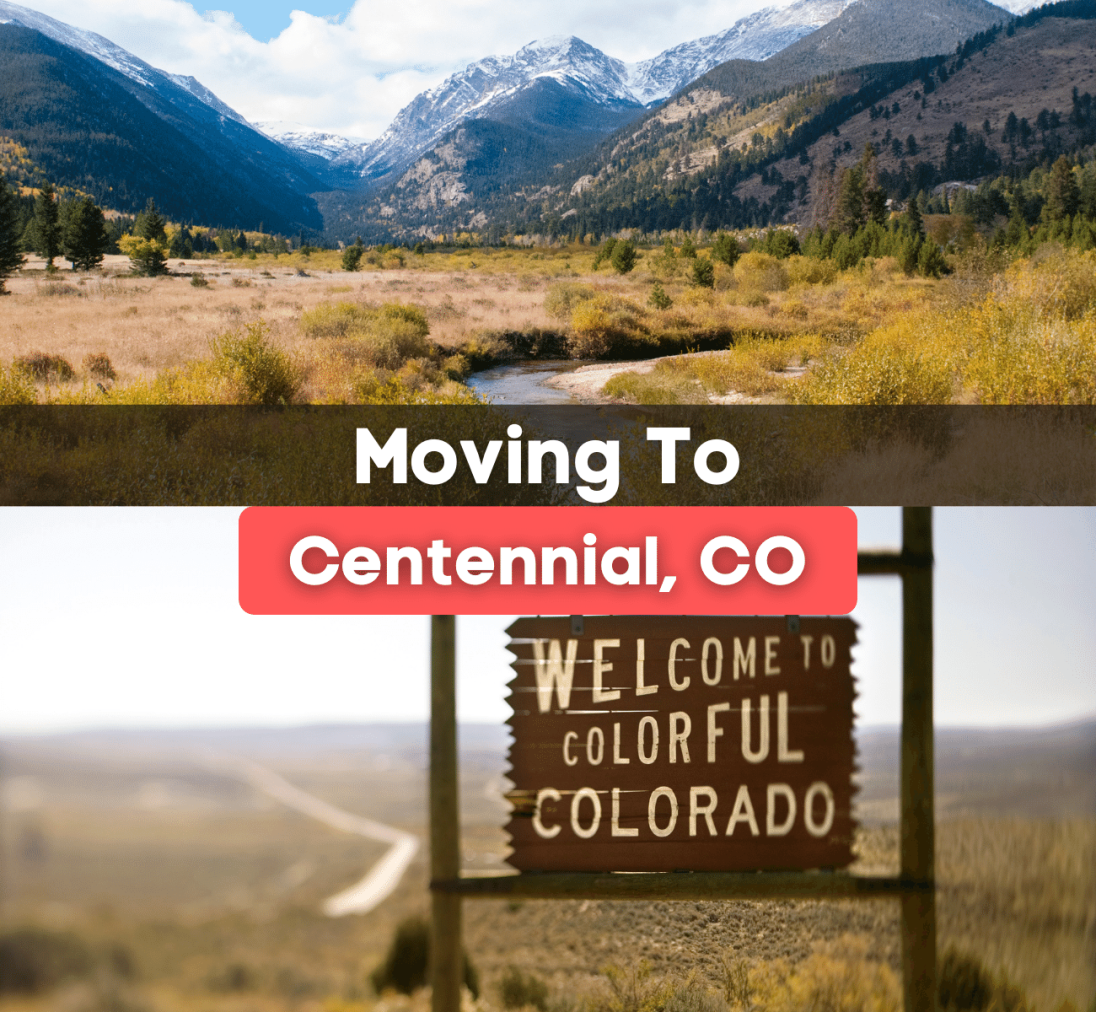 Living in Centennial
Moving to Centennial, CO? Here's what it's like living in Centennial!
Centennial is one of Colorado's newer cities, incorporated in February of 2001 and located in the southern metro Denver area. It's close to the cities and towns of Aurora, Englewood, Foxfield, Greenwood Village, Littleton, Lone Tree, Parker and Highlands Ranch. With a population of about 108,418, Centennial is Colorado's 10th largest city. Centennial has two public school districts for kids – Littleton Public Schools and Cherry Creek School District.
The city also has 14 parks and recreation districts that offer residents plenty of opportunities for outdoor activities. In a 2016 National Research Center Survey of Centennial residents, 9 out of 10 residents rated the overall quality of life as excellent or good. In 2015, Centennial was named as the number four Best Place to Live in USA Today's 50 Best Places to Live in America. With its sunny weather, convenience to the Rocky Mountains and downtown Denver, top-notch schools, network of trails, parks and open spaces and a variety of shopping options, it's quite a desirable place to live. Centennial is an economically-thriving city and growing fast!
About 58,000 jobs are based in the city, including high-income positions in industries like aerospace and technology. Centennial's median household income is more than $100,000. Residents who live there say it's among the best places in the Denver area to live and work!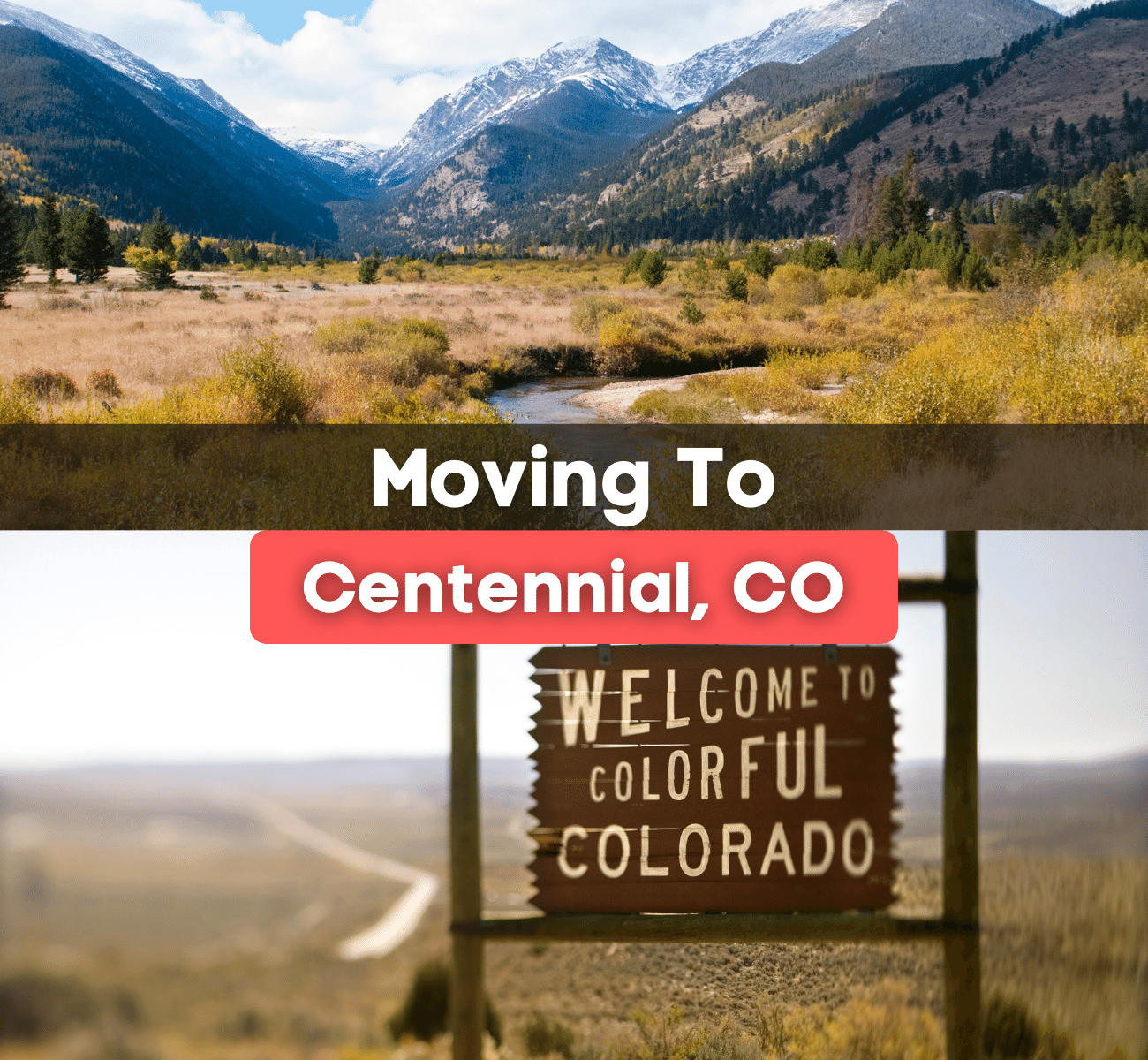 Whether you're moving to Centennial for work or because you just want a new adventure, this guide is here to help you. Read on to learn more about the 11 things you should know BEFORE moving to Centennial, Colorado.
Safe Place to Live
Centennial is a safe place to live; it was recently ranked the 15th Safest City in America. This is obviously a plus if you have a family and when you're moving to a new place that you don't know very well. If you look at other cities nearby, there are other locations that technically have lower crime rates than Centennial but they don't have as large of a population. Therefore, Centennial's low crime rate is excellent when keeping its population in mind.
High Cost of Living
Centennial isn't a cheap city to live in due to its proximity to Denver and demand to live there. It's one of the more expensive cities to live in Colorado and in the Denver metro area. It tends to rank more expensive in categories like groceries, housing, transportation and median home price when compared to Colorado and the U.S. averages The median cost of a home right now in the city is in the $500,000's depending on which neighborhood and area you choose to live in.
There are some options that are more affordable as well as options that are much more expensive. However, houses in Centennial are not as expensive as they tend to be in Highlands Ranch, Lone Tree, Castle Pines, Castle Rock and Parker. Renting is sometimes a lower cost alternative if you aren't ready to purchase a home yet. In Centennial, the typical renter will spend at least $1,679 a month which is much higher than the national median monthly rent. Out-of-pocket health care costs and insurance premiums at a basic level of coverage are slightly lower in Centennial than they are on average nationwide and below what they are across Colorado as a whole.
Diversity in Homes
Whether you're looking for an older home or a newer home, you have quite the variety to choose from in Centennial. The central part of Centennial offers a lot of older, established houses with plenty of trees and larger lots. Whereas, the east side of Centennial has a lot of the newer homes with smaller lots. One thing to keep in mind when deciding what to buy is taxes. Taxes could really increase your mortgage depending on what area you choose.
A lot of the newer areas have to pay for infrastructure so pay attention to the difference in taxes between the older and newer homes. Another thing to keep in mind is that some of the older neighborhoods do not have established HOA's so you could be saving some monthly expenses by choosing an older home because there is no association where you have to follow guidelines or pay dues. There are also opportunities for renovation if you want to buy a home for a better deal and don't mind doing some work!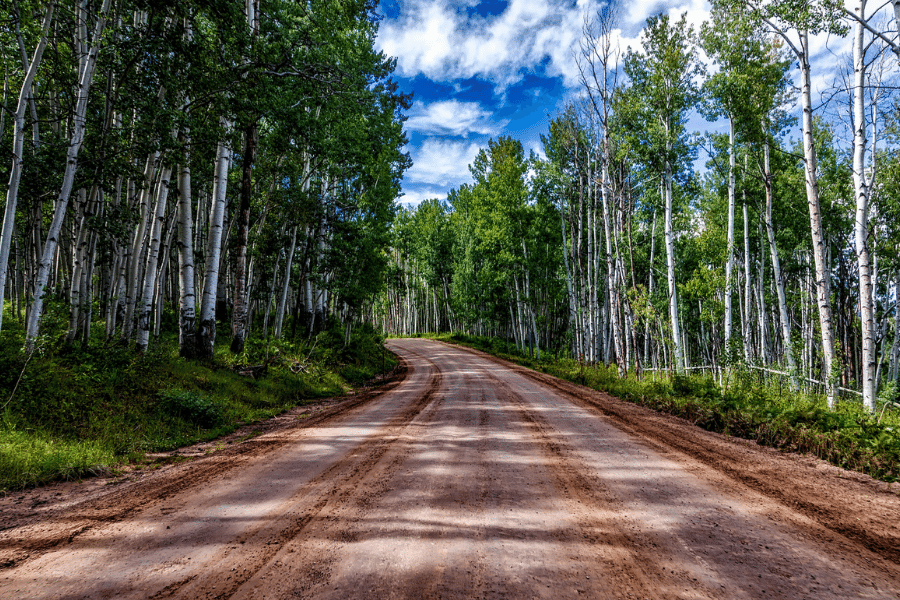 Tons and Tons of Trails
Are you an outdoor enthusiast? We hope so if you're moving to Colorado! Centennial has a plethora of trails to explore for walking, running, hiking and biking. There are also more than 14 parks as well as several dog parks for your furry friends. Centennial Center Park offers some of the best outdoor activities stretching across 11 acres of land. The large city park features an amphitheater area, children's water playground and tons of wide open space to run and play.
The city also has awesome parks and is covered by two recreation districts called South Suburban Parks & Rec and the Arapahoe District. The district's amenities include four recreation centers, an entertainment center with two sheets of ice, a community center, sports complex, four golf courses, three miniature golf courses, 50 tennis courts, a BMX track, batting cages, athletic fields, 61 playgrounds and nearly 100 miles of trails and much more.
The recreation center in Centennial also has a preschool and dance classes for kids. The Highland Canal is a favorite trail in the city with beautiful views that curves around the area for 71 miles. However, one con to Centennial is access to the mountains. You aren't really located on the foothills so access to the foothill trails will require at least a 25-30 minute drive to gain access to the mountains.
Fun Activities for Entertainment
Even though you have to drive to the mountains for skiing and snowboarding, there is another option if you don't have the time. Snobahn is an indoor ski and snowboard facility where you can learn how to ski and snowboard before you hit the slopes. Centennial also has a Topgolf location near the Denver Tech Center. You could head to the Family Sports Center which is a massive entertainment complex with two ice rinks, a 2-tiered heated driving range and a restaurant.
You have to check out Southglenn which is a shopping area with a Whole Foods, movie theater, ice skating rink and cool restaurants. You can find department stores, fashion boutiques, specialty shops, sports and fitness venues, home furnishing stores, book shops and much more. The Centennial Promenade is another spot to take a walk or check out more than 50 specialty boutiques. Monster Mini Golf is a highly recommended activity for all ages. The monster-themed course is indoors and glows in the dark with the help of blacklights. Make sure you wear white or light colors so you glow! The attractiction also has arcade games and even a live DJ.
Two Excellent School Districts
Centennial is covered by Cherry Creek School District and Littleton School District depending on what side of the city you live on. Both are awesome school districts; Cherry Creek may be ranked a tiny bit higher than the latter. No matter which side of the city you live on, you will have phenomenal choices when it comes to schools. This is also important when you decide to sell your home. Living in a competitive school district will give you another reason to sell your home for a higher price.
Convenient Transportation
One thing that's unique to Centennial when compared to some of the other cities in the Denver metro area, is that Centennial has its own airport! It's a smaller, private airport with a golf course right nearby. Centennial has easy access to major roadways, interstate highways and the E-470 toll road, which circles the perimeter of the metro area. Centennial sits just south of DTC and is oblong-shaped so several cities sit around it including Englewood, Aurora and Parker.
That being said, there is a lot of crossover and through-traffic through Centennial. During rush hour, Arapahoe Road, which runs through the city, can get super congested at times. It's not bad if you've lived in a place that has terrible traffic. If you don't prefer to drive, you can use the RTD light rail which has eight rail lines and services 53 stations along Denver's Southeast, Southwest, West and East rail corridors. However, there isn't a direct light rail system that comes directly to Centennial so you can take the bus to the station or you can drive and park there. The closest County Line Station is south of the city in Lonetree. The RTD bus system also provides service to more than 10,000 bus stops across eight counties in the Denver metro area.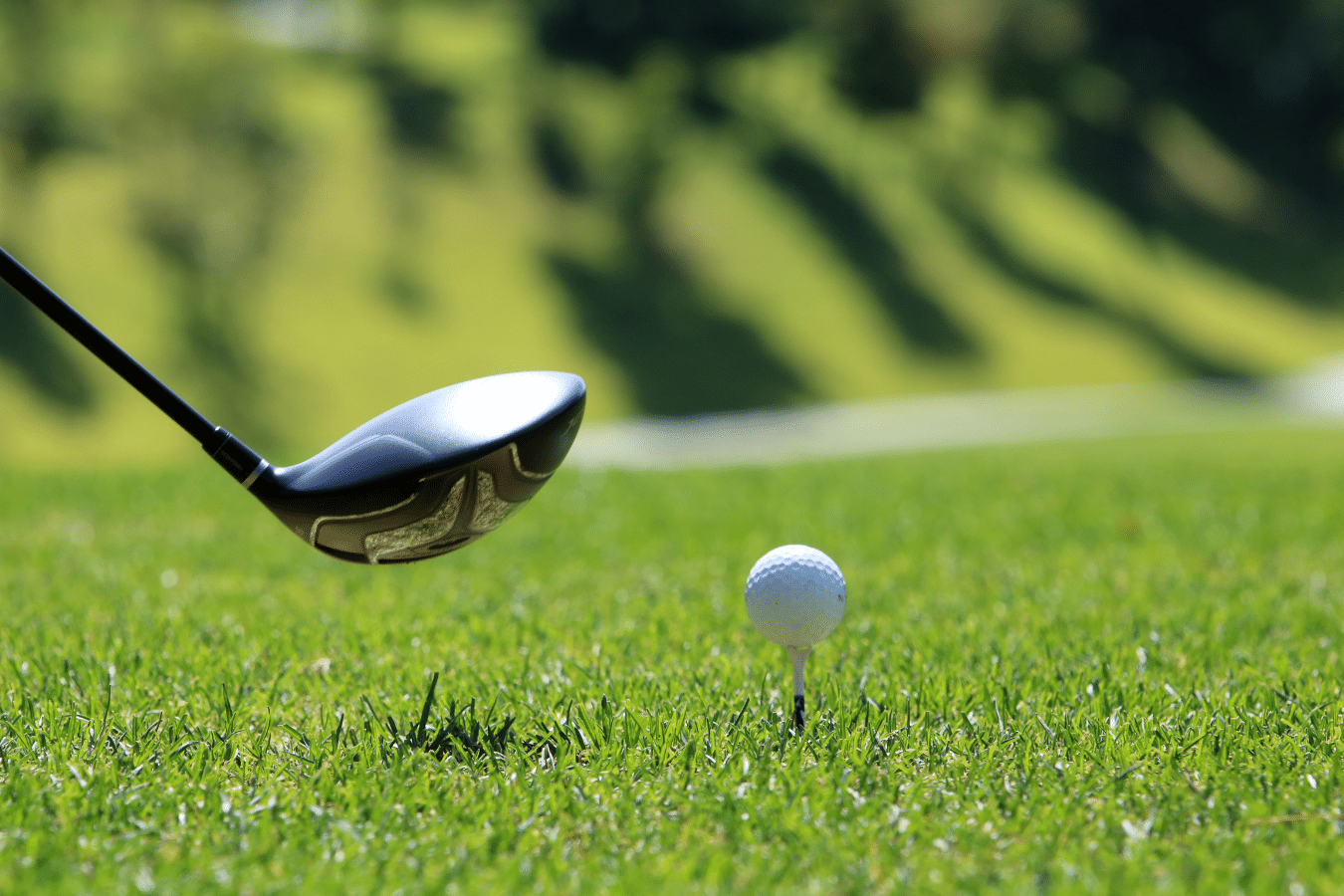 Sports-lovers Can Head to Dove Valley
Football lovers, get excited. The Denver Broncos practice in an area near Centennial called Dove Valley. You can go and watch the players practice during training season and get autographs from players! Located just down the road from the Centennial Airport, the training camp is open to the public every summer and entry is free. Training camp typically begins in late July and you can sit back on the grass, relax and watch the players prepare. Sometimes they even have food trucks onsite for fans who are watching. Check out the official training camp website for details on parking, what to bring and when the schedule will be released.
Strong Economy and Job Opportunities
More than 58,000 jobs are based in the city, including high-income positions in industries like aerospace and technology. Centennial's median household income is more than $100,000, which is significantly higher than the U.S. average. For people looking for a new career, some of the best places to work in the city are: Arrow Electronics, United Launch Alliance, Alpina, Centura Health and National Cattlemen's Beef Association. Many residents who live in Centennial commute to Denver for work, which is about 14 miles away. The drive usually takes about 30 minutes each way but can sometimes be longer depending on traffic. The state income tax rate is about 4.63% and Centennial has an unemployment rate of about 5.8%.
Good Grub
There are plenty of fabulous restaurants to check out if cooking isn't your thinking. If you like Italian, you can get an intimate and romantic meal at Farro Italian. Maggiano's Little Italy is a chain Italian restaurant with delicious options. The favorites include chicken parmesan, rigatoni, manicotti, lasagna, baked ziti, fettuccine alfredo, spaghetti and more. Grab some Mexican food at chain restaurants like Qdoba or Chipotle. If you love Asian food, stop by East Moon Asian Bistro & Sushi or stick with the American classics at Juicy Burgers & Dogs or Viewhouse Centennial. This hotspot has awesome burgers, fish & chips, hand-tossed pizzas, grilled salmon, protein bowls and much more.
Higher Education Options
If you or your kids are planning to go to college or you are interested in a grad school program, there are plenty of options around the Centennial area. University of Colorado-South Denver, University of Colorado-Denver, Metropolitan State University and University of Denver are all great choices for an undergraduate or graduate degree. There are various community colleges including ARapahoe Community College that offers more than 100 programs, Community College of Denver that offers more than 120 degrees and certificates in 45 different programs or Red Rocks Community College. The Rocky Vista University College of Osteopathic Medicine also offers education for people going into osteopathic medicine, biomedical sciences and more.
Final Thoughts on Moving to Centennial
You will see there are tons of benefits to moving to Centennial! We hope our guide with the 11 Things to Know Before Moving to Centennial, Colorado has helped you make the decision on whether this could be the place for you. If you're considering a move, our team of top local Real Estate Agents would love to help you. Just contact us to help with your relocation or with any questions you might have.

Find your new home
Search real estate and homes for sale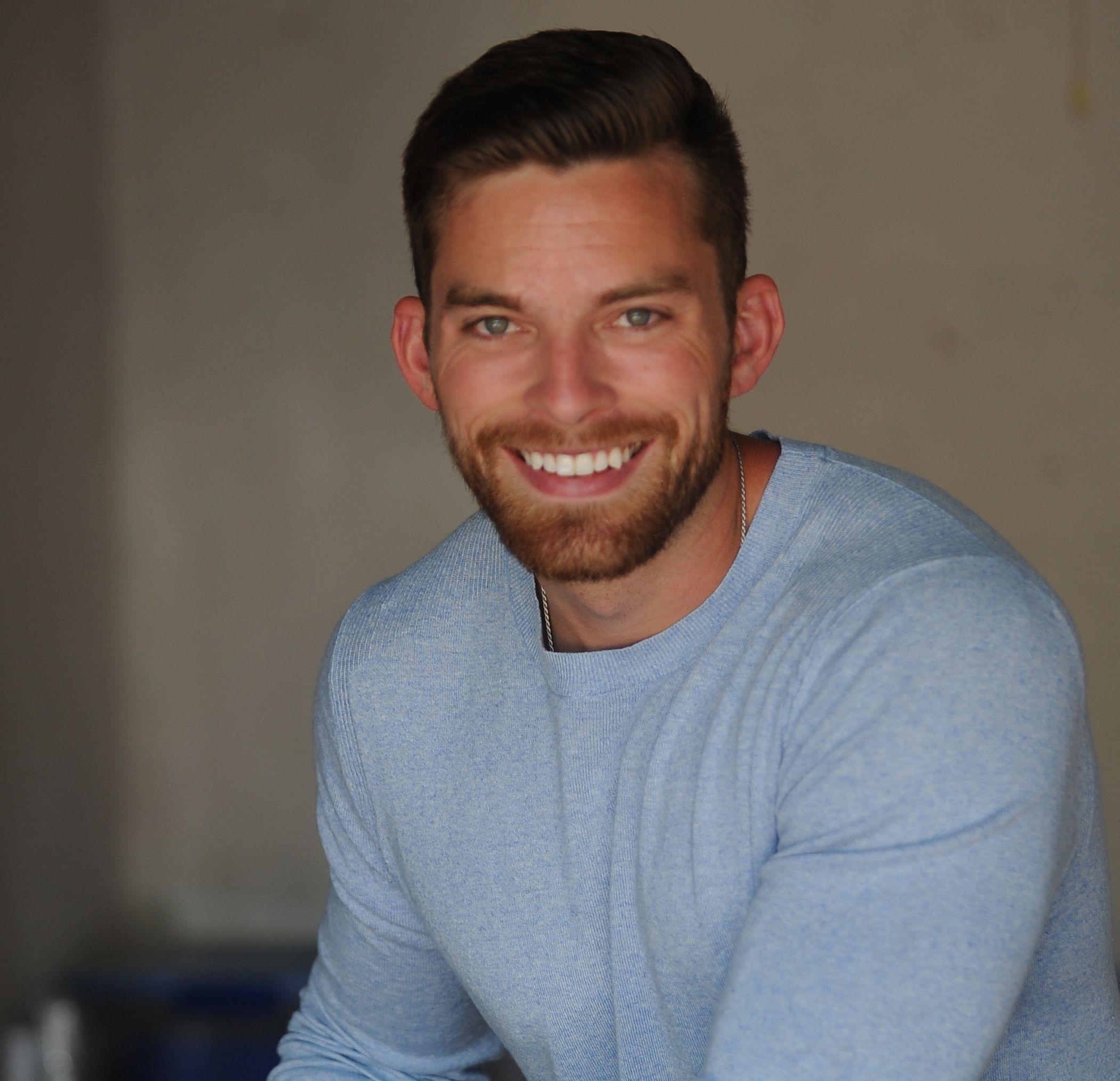 Ryan Fitzgerald
Hi there! My name is Ryan Fitzgerald, and I am a REALTOR®. My goal is to help you learn more about real estate through our Real Estate Blog! Hopefully, you enjoyed the above blog post and it found a way to provide help or value to you. When you're ready to buy or sell a home of your own let us know here. Please feel free to join the conversation by dropping us a comment below.