7 Best Golf Courses in Atlanta, GA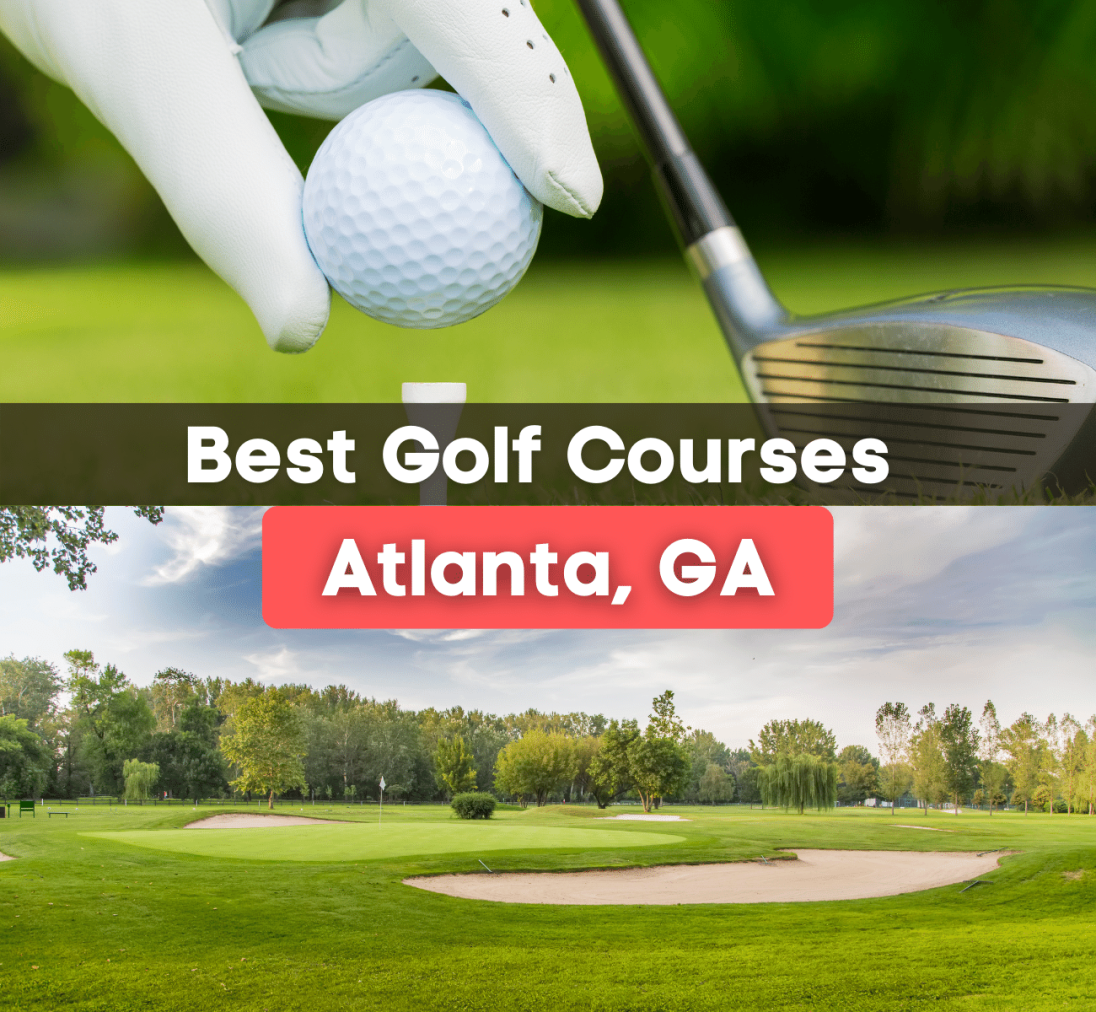 Playing Golf in and Around Atlanta
Are you searching for the best golf courses in Atlanta, GA? Check out these seven excellent golf courses in Atlanta!
Atlanta, Georgia's capital city, is full of top-notch golf courses just waiting for you to explore. Public golf is very accessible in the city, and some of the well-known private clubs include Atlanta Athletic Club, Peachtree, and East Lake Golf Club.
The Peach State is also home to the world-famous golf course, Augusta National Golf Club, one of the best golf courses in Augusta, and is located at the far eastern edge of the state. Whatever you are looking for, you will find options for your golf interests in Atlanta.
Excellent golf courses surround the city because the Southeast is a mecca for golf enthusiasts. Augusta, Georgia, hosts The Masters every year. The Atlanta area is filled with many business professionals and successful people, so there's a need for excellent country clubs. The city is also known for having a rich golf history.
Many of the area's courses specialize in customized small-group outings, which makes Atlanta a perfect destination for business golf and corporate entertaining. You will also find a lot of excellent, parkland-style layouts in a year-round season.
We've compiled a list of some of the top golf destinations in and around the city so keep reading to see the seven best golf courses in Atlanta!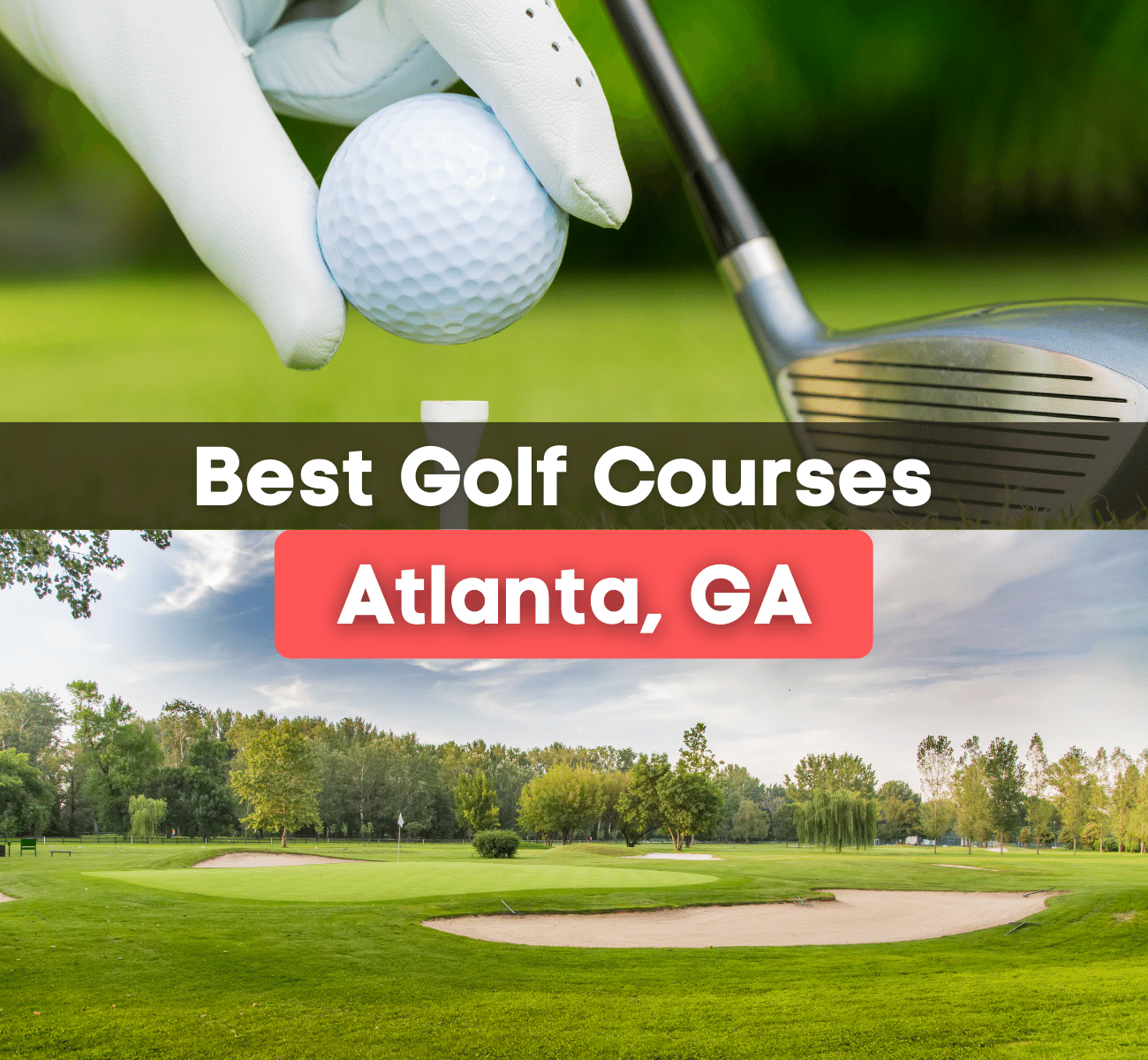 Here are the top-rated golf courses in the Atlanta area!
The Frog
The Frog is one of the most excellent courses on Atlanta's west side. Designed by Tom Fazio, this course is one of his best. Located 40 miles west of downtown Atlanta in Villa Rica, The Frog opened in 1998 and has been a favorite among residents and visitors for a long time.
This course is highly desirable for golfers who like to hit hard and far with generous fairways. There is strategic bunkering, though, which could get you off the tee shots. The layout is relatively straightforward in a natural setting involving Sweetwater Creek. It has also been certified as an Audubon Cooperative Sanctuary. The Frog does not have a lot of residential development, so it creates a peaceful atmosphere during play.
The Frog is consistently given high accolades as one of Atlanta's best public golf courses. It has gathered several Top 10's, best in the state, and a 4 1/2 star from Golf Digest. The Frog has hosted many notable events, including the Georgia Open, CEO Jaguar Tour, The Five Star Celebrity Classic, and the John Smoltz Celebrity Players Tournament.
You can play The Frog at a rate from $59-$75, with juniors playing for free with a paid adult.
Rumor has it that the layout reminded Tom Fazio of a leaping frog, where it got its name.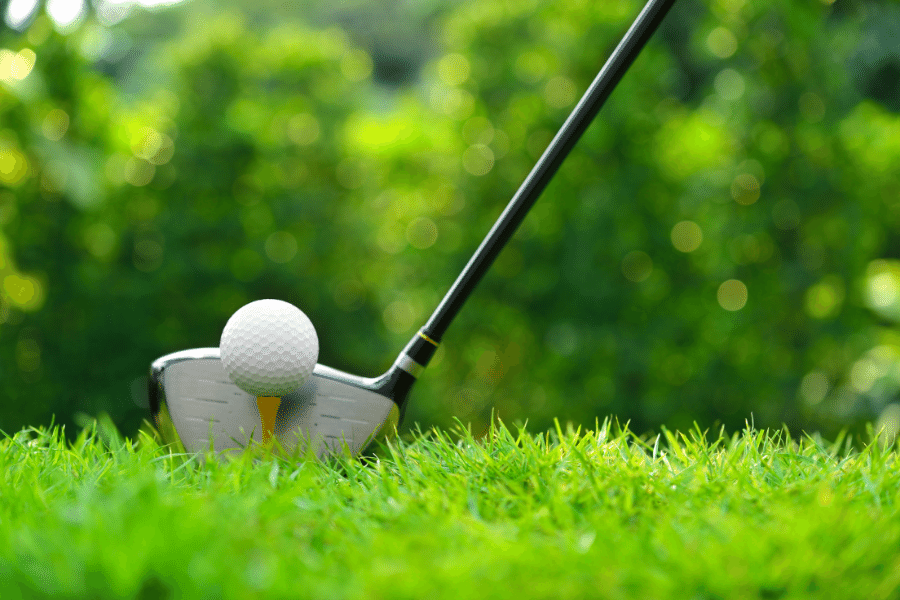 Stone Mountain Golf Club
Located close to downtown, Stone Mountain Golf Club has two courses to choose from, which are situated among beautiful Georgia pine trees and natural rock formations. It is located 30 minutes east of downtown.
Stonemont course, designed by Robert Trent Jones Sr. in 1969, offers a combination of challenges, including uneven lies, pesky bunkers, and doglegs. The par-70 course stretches to more than 6,800 yards but doesn't let its size make you think it's easy. Golfers must hit narrow fairways off the tee and navigate challenging bunkers. Stonemont has hosted several important Georgia amateur events. Pricing runs between $42-$85 depending on what time of day you want to play. Make sure you budget a $20 parking fee for Stone Mountain guests.
Stonemont is the only golf course in Georgia designed by Robert Trent Jones Sr. You will be tried right off the bat on the first hole, considered one of the most challenging opening holes in metro Atlanta. It is a long hole with a fairway that slopes to the right before you reach the generously wide green.
The Lakemont course is hilly but not as tricky as Stonemont. The Lakemont course also has stunning views, especially of the historic confederate carving. It was constructed at the mountain's base, which is why the greens are hilly and there are dramatic elevation changes. You will also see water hazards come into play on this open course.
John LaFoy designed Lakemont, and its design is quite different. There is more water, and you will notice that green Island is protected by a creek in the front and a lake in the back. Most players who have played both courses prefer the Stonemont course.
If you want more outdoor adventure added to your day, you can climb the one-mile trail to the top of the domed mountain, Georgia's most famous natural landmark. The golf courses suit Stone Mountain Park, a popular fishing destination.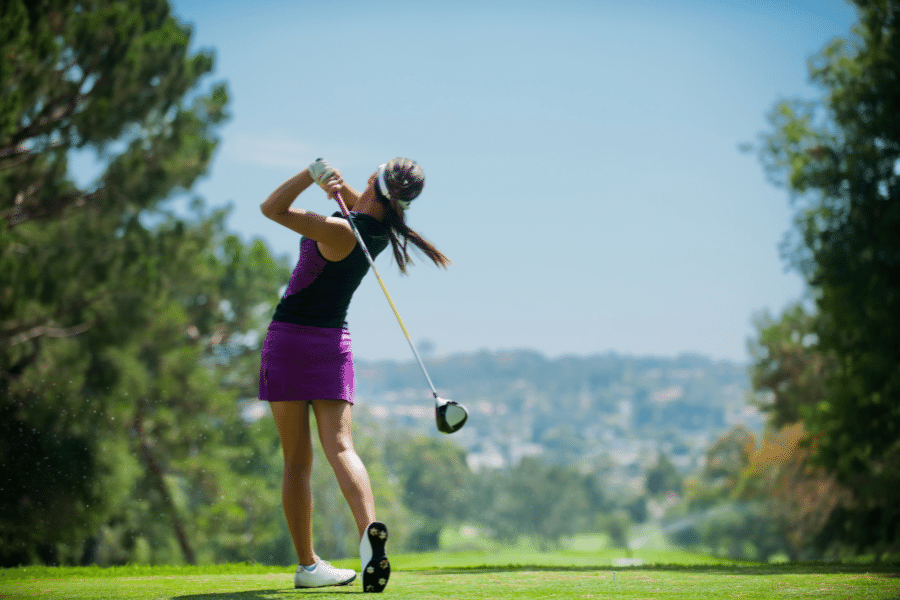 Chateau Elan Woodlands
Located northeast of Atlanta, a 3,500-acre winery and French Inn are situated on this resort, along with two 18-hole courses and a 9-hole executive layout. This resort is located in Braselton, about an hour's drive from Atlanta, but it claims one of the top golf resort spots in Georgia.
The more experienced players typically play the Woodlands because of its beautiful views, rolling terrain, complex elevation changes, and challenging blind shots. The Woodlands Course is the most picturesque of all the resort courses. This par-72 layout stretches 6,735 yards with numerous elevation changes, lovely views of the lakes, and tree-lined holes. Gorgeous luxury homes surround it.
The Chateau course has newly renovated greens, but they are larger and easier to play on. It opened in 1989 and was designed by Denis Griffiths, one of the few American-born architects to design a golf course in St. Andrews, Scotland. The Chateau stretches just over 7,000 yards and incorporates a lot of the natural environment in its layout. There are three lakes on the property, and water is involved in 10 out of 18 holes. There are also two creeks and 87 bunkers.
The 18th hole at Chateau is one of the most significant holes, so golfers do best if they can hit it hard off the tee. The green is large and has three different target areas. Visitors say it is an enjoyable finishing hole. The Chateau course is a par 71 that stretches 7,030 yards with a slope of 137.
The executive course is a 9-hole, par three walking course. The holes vary in length from under 100 to more than 200 yards. It is an excellent course for beginners or golfers who want to improve their mid and short-games. The holes are beautifully manicured, and players will find that bunkers are strategically placed near the small bent grass greens.
Tee times at the Chateau Elan Woodlands run from $39-$102.
This resort is a host site for the Dave Pelz Scoring Game School. It is also home to one of the largest wineries on the east coast because it produces 30 different kinds. Chateau Elan Woodlands is perfect for a weekend getaway or a round of golf. With 45 total holes of golf, you can easily get lost by playing all the holes in one trip. The staff at this resort is also incredible and focuses on providing golfers with a first-class experience.
Peachtree Golf Club
Peachtree Golf Club is one of the top private golf clubs in the Atlanta area, designed by Bobby Jones and Robert Trent Jones. They tried to emulate the excellence of Augusta National, which Jones had created. Peachtree is not Augusta, but parts of this course will remind you of Augusta.
The golf club is located by significant urban development, but the property has a lot of history. The clubhouse was created from an 1857 plantation home that was spared during General Sherman's Civil War burning of Atlanta because he and his troops spent the night there.
The Peachtree course is player-friendly, with generous fairways, many trees, and large greens. It is challenging for talented players but still playable for beginners. This isn't a course that you want to miss out on. It is home to the Walker Cup and was built by the family of Bobby Jones, buried in Oakland Cemetery near the Grant Park neighborhood. This is the course said to have launched Robert Trent Jones' career. The course has features he is famous for, including oversized tees, undulating greens, and water on almost every hole.
Golfers will notice the challenging bunkers that surround the slick, tiered greens. If you want a low score, you will have to work for it, but you are guaranteed to enjoy your time. This club is open to members and their guests only.
Bobby Jones Golf Course
The innovative Bobby Jones Golf Course is situated just North of downtown Atlanta in the Buckhead district. It is a 9-hole reversible course known as one of the most revolutionary golf courses in the country. It opened in 1932 as the first public golf course in Atlanta as an 18-hole tribute to Jones.
The course was completely redesigned in 2016 under Bob Cupp with funding from the Bobby Jones Golf Course Foundation. The 18-hole layout was turned into a reversible 9-hole practice and reopened in 2018. Peachtree Battle Creek runs through the tree-lined course, and elevated tees offer gorgeous views of the midtown Atlanta skyline. The greens are tightly placed with open fairways. It is a challenge for all skill levels!
One of the signature holes is #7 on the Azalea course, which players in a counterclockwise direction. You will see a beautiful view of the Atlanta skyline from the tees. You will have to hit across Tanyard Creek to a green shaped by a punch bowl and surrounded by bunkers.
For about $18-$39, golfers can tee off at the Magnolia and Azalea nines for a unique game of golf.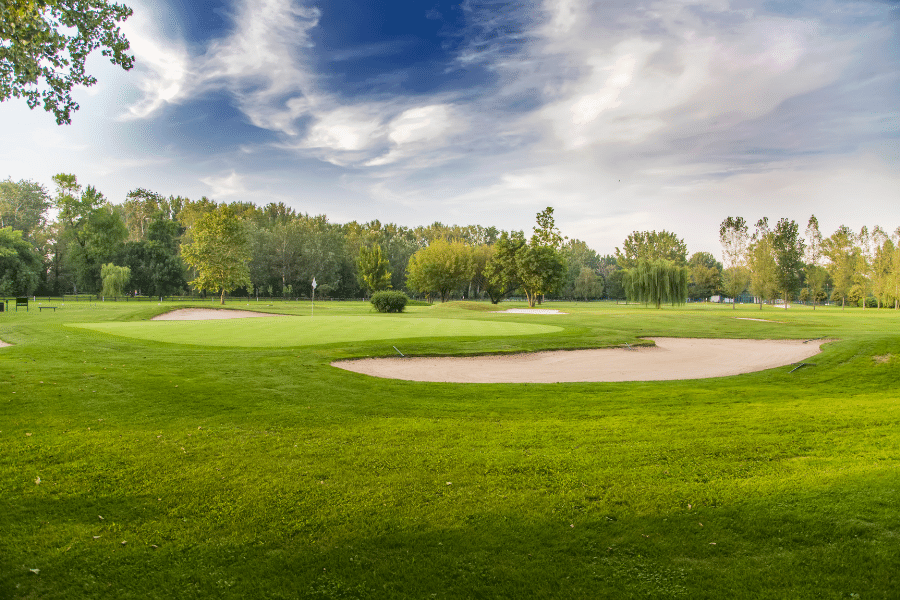 Atlanta Country Club
Founded in 1964, the Atlanta Country Club is surrounded by historic Civil War sites. The Chattahoochee River and Sope Creek both weave through the course offering elevation changes and a lot of hole variety. It is considered one of the most fun courses to play in the area!
This club has hosted several PGA and USGA events because of its golf history and excellent course. It is the former host of the PGA Tour's BellSouth Classic. It is a go-to course for serious Atlanta-based players and draws golfers of all abilities. The course challenges players with doglegs and plenty of bunkers.
One of the course's most memorable holes is the scenic 13th, a 158-yard, par 3, with a gorgeous waterfall between the tee and the green.
This club also offers a sports complex that appeals to more people. You will also find tennis courts, an Olympic-size swimming pool, and a full-service fitness center. Another thing that sets this club apart is the highly trained staff who will offer you an excellent experience. They are known for incredible customer service and attention to detail. The team will remember your name and what you like to do at the club.
Bear's Best Atlanta
Bear's Best Atlanta replica-style course features a collection of Jack Nicklaus's biggest hits. It combines all his favorite holes from the 290-plus courses he has designed worldwide.
One of the best holes on the course is No. 6, a par-3 over water that you've probably seen on TV during The Memorial. It looks like No. 12 at Jack's home course, Muirfield Village. You will also find a hole that mirrors one from Shoal Creek. Or, transport to Ireland on hole No. 10 that replicates one from Mt. Juliet.
The 18th hole duplicates the 18th at Castle Pines Golf Club outside Denver. The hole travels uphill to a landing area guarded by a large bunker on the left. The green is protected by sand on three sides. You will be forced to manage 11 fairway bunkers if you approach the hole from the left.
Located in Suwanee, Georgia, Bear's Best is about a 45-minute drive from Atlanta's city center. It is one of the higher-end and experience-driven courses in the Atlanta area.
This site also offers an excellent practice facility, delicious dining on-site, and a private club experience for a daily fee.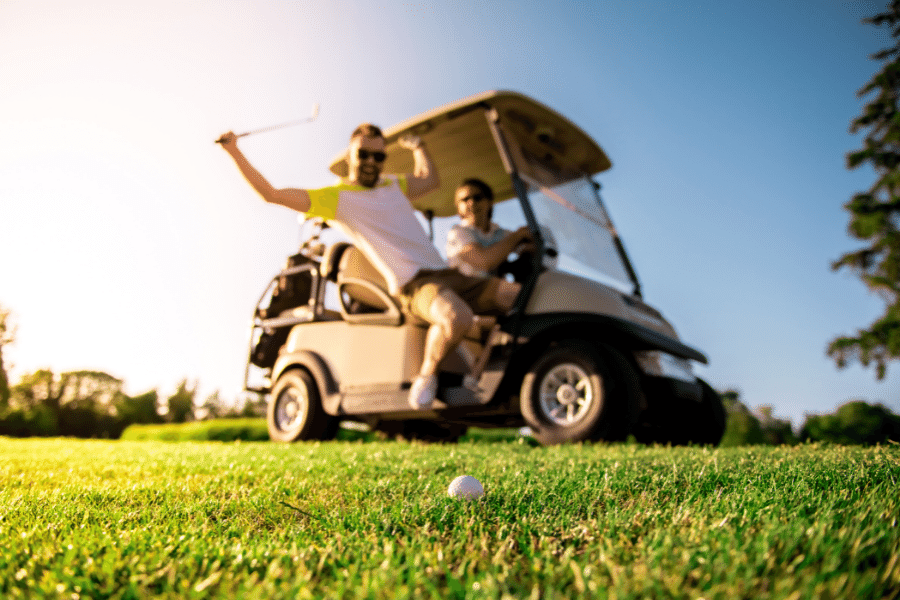 Best Golf Courses in Atlanta, GA - Final Thoughts
If you love playing golf and are moving to Atlanta, there are plenty of golf courses to explore and discover. When moving to Georgia and searching for homes for sale in Atlanta, there is no shortage of beautiful single-family homes for sale in Atlanta, luxury homes for sale in Atlanta, and new construction homes for sale in Atlanta that are located on or near a golf course. Contact us today to connect with one of our Realty Specialists and start your home search!
#blog-moving-georgia-cta#

Find your new home
Search real estate and homes for sale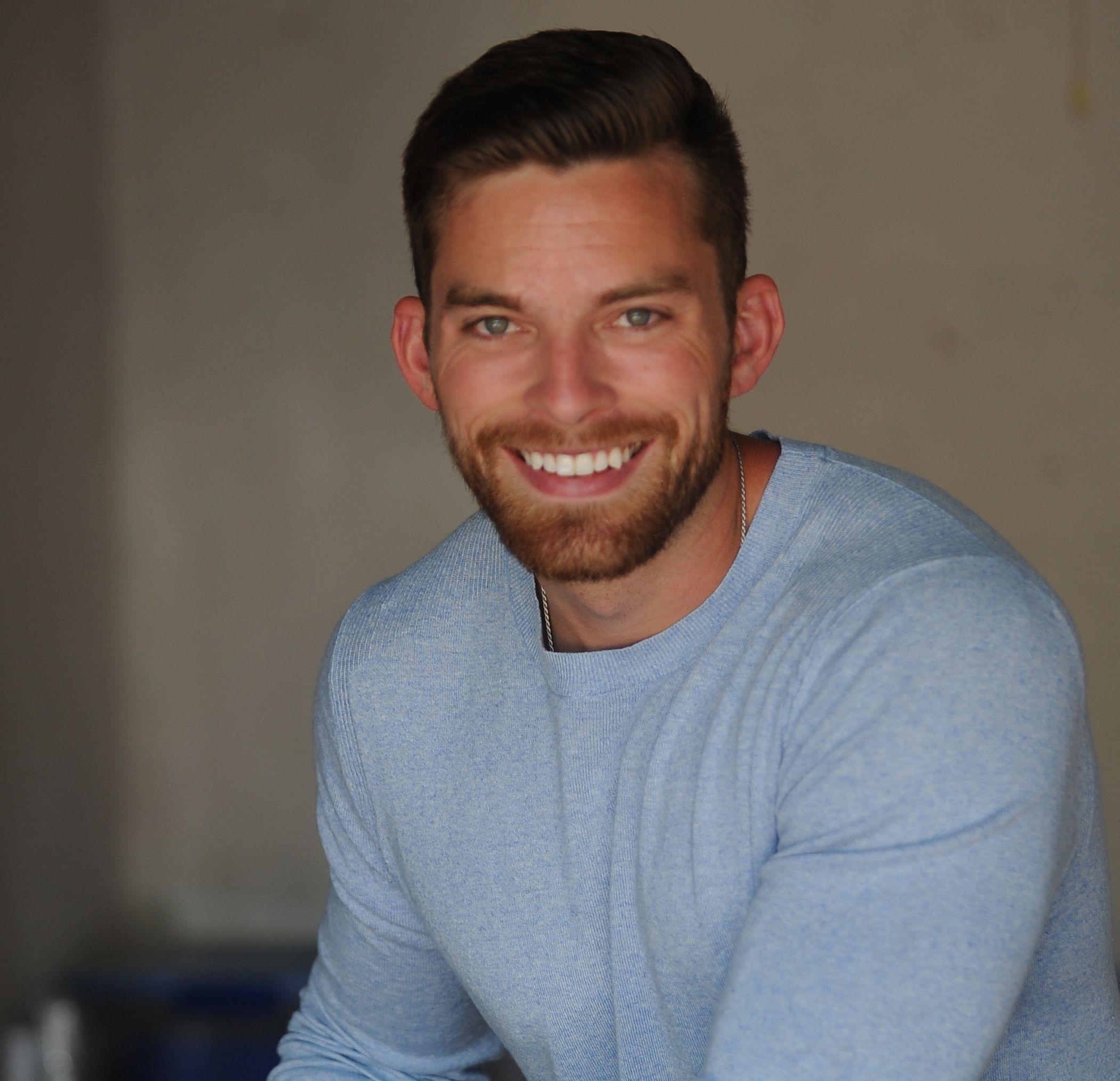 Ryan Fitzgerald
Hi there! My name is Ryan Fitzgerald, and I am a REALTOR®. My goal is to help you learn more about real estate through our Real Estate Blog! Hopefully, you enjoyed the above blog post and it found a way to provide help or value to you. When you're ready to buy or sell a home of your own let us know here. Please feel free to join the conversation by dropping us a comment below.