5 Best Neighborhoods in Greeley, CO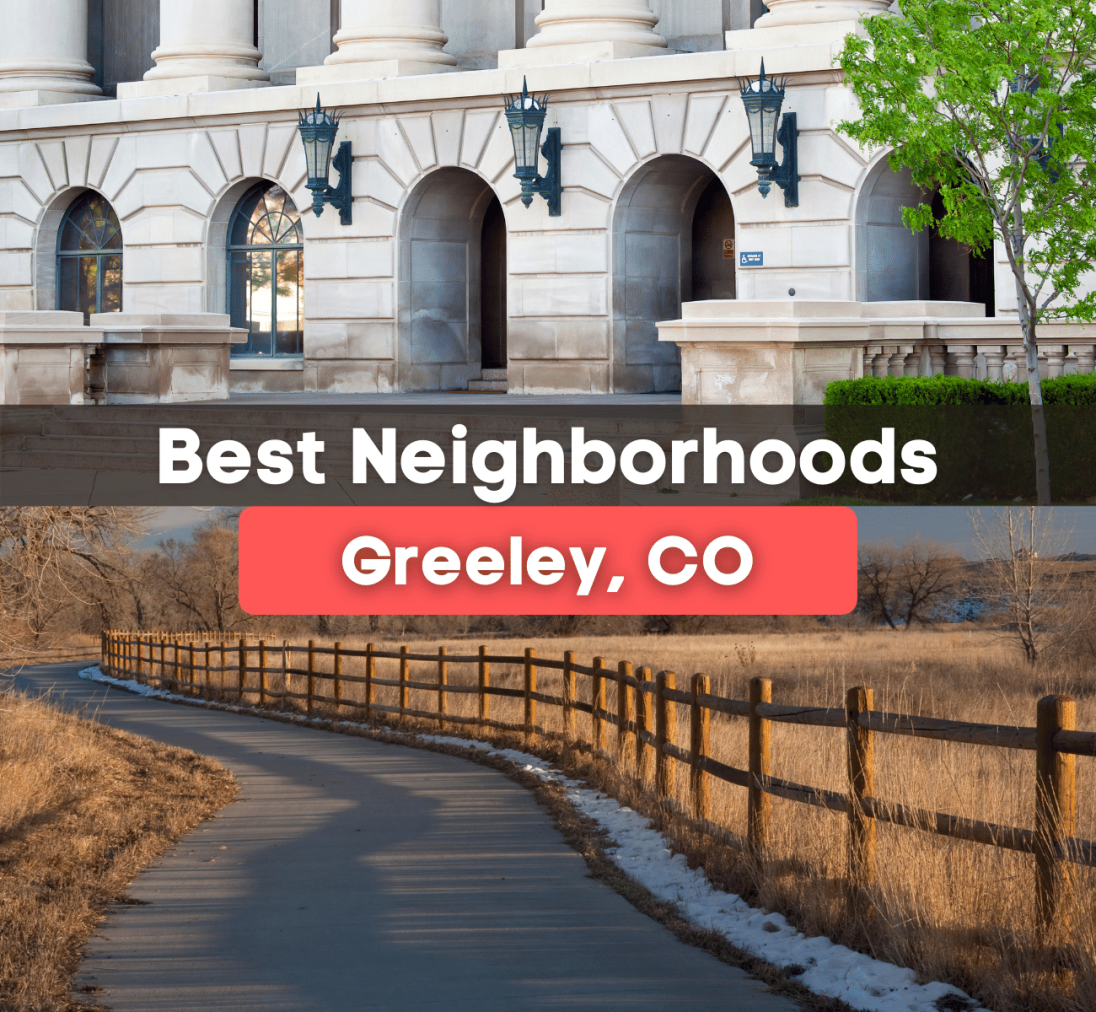 Best Places to Live in Greeley, CO
Where are the best places to live in Greeley? Here are some of the best neighborhoods!
Greeley, Colorado is a Denver suburb that is considered one of the more diverse cities in Northern Colorado. It's located about 15 miles east of I-25, which is the main freeway that connects Cheyenne, Wyoming, Fort Collins, Denver, Colorado Springs and beyond to New Mexico. Greeley is famous for being home to the University of Northern Colorado. It's also famous for its role as a major beef-producing area.
If you travel east of Greeley, you will see miles and miles of cows. Some people who live in Greeley say it's one of the best kept secrets in Colorado because of the low cost of living, excellent schools, outdoor recreation opportunities and much more! You can buy a nice 4-bedroom or 3-bedroom house starting as low as $200,000 whereas that same house will cost you $400,000-$500,000 in Boulder.
It's a beautiful city with tons of parks and open spaces like Josephine Jones Park, Houston Gardens and Glenmere Park. Some residents say Greeley is a bit of a good-ol'-boy, conservative town but that it is big enough that there is room for all types of people! It does not feel like a big city such as Fort Collins, Boulder or Denver but not so tiny like Holyoke, Nunn or Gilcrest.
If you're still debating whether Greeley is the right place for you, make sure to check out our blog: 10 Things to Know Before Moving to Greeley, Colorado. When moving to a new city, it's important to find the right neighborhood to fit you and your family. We've done the research for you to ensure you get a look at the best neighborhoods and choose the best one for you. Keep reading to see the 5 best neighborhoods in Greeley!
Promontory Point
Situated in West Greeley, Promontory Point is near the large JBS USA Foods headquarters and State Farm. It's an awesome location for commuters who need to access Highway 34 and I-25 as well! Even though it's located near major highways, the neighborhood still has a peaceful feel to it. Promontory Point is right next to Promontory park which is a great amenity of living in this neighborhood. You'll have beautiful views of the mountains and plains from your home! If you like to travel to neighboring cities and towns, you can easily drive to Fort Collins, Windsor, Loveland or Denver from this area.
For families with children, Promontory Point is a great choice because the neighborhood is located in the Weld RE-4 School district, which is part of the desirable Windsor school district. People who live here feel safe and connected in this friendly neighborhood. Residents get together for plenty of fun events like barbecues, Easter egg hunts, garage sales and movie night at the park. Promontory Point is convenient to medical facilities, grocery stores, restaurants and shopping options. If you're looking to buy a home in this neighborhood, prices start in the mid-360,000's.
Local Favorites:
Promenatory Park: 600-acre space anchored by the 700,000 square foot State Farm office campus. The park offers recreation, beautiful views of Independence Pass and surrounding peaks and overlooks the Roaring Fork River. You can walk, run or bike along the Burlingame Loop Trail. The park also features three ponds for fishing or bird watching. A shallow sand bench in the pond is a popular attraction for the children.
Greeley Chophouse: Steakhouse with delicious meats and wine offered in a brick-lined venue with vintage black and white photos. It has a vibrant, old-school atmosphere.
Missile Site Park: An interesting opportunity to step back into history during the Cold War Era of national defense. The former nuclear warhead equipped Atlas E site was constructed in 1961 and deactivated in 1965 and turned over to Weld County.
Kelly Farm
Kelly Farm is another west Greeley neighborhood located at the intersection of 4th Street and 50th Avenue. It's a newer neighborhood that offers more updated models with homes built around the year 2000. It includes a mix of single-family homes, condos and townhomes. The neighborhood is divided into three subdivisions including Glen Eden at Kelly Farm, Cottesmore Reserve at Kelly Farm and Forest Glen at Kelly Farm.
The homes in Kelly Farm are typically larger and more modern with decent sized yards and attached garages. This area was designed for families and offers a lot of excellent amenities including its community pool, gym, workout facility, tennis courts and various parks and trails nearby. People who live in Kelly Farm say it's a safe place to live and offers a more suburban feel with friendly neighborhoods.
Local Favorites:
Kelly Farm Pool: Neighborhood amenities including a six-lane, 25-yard pool with a separate baby pool, showers & private changing areas, a concession stand, exercise room with cardio machines and weights, large shaded playground areas, basketball courts, tennis courts, a sand volleyball court and several covered picnic areas. The Kelly Farm Pool also has a competitive swim team!
Just Piped Bakery: Delicious bakery known for its cupcakes and cakes.
Coyote Run Park: 5.6-acre park featuring a playground, shelter, restroom and picnic tables.
Downtown
One of the most diverse and historic areas to live in Greeley is downtown. This area includes modern loft-style properties, historic homes in the Monroe Historic District on 9th Avenue and a mix of other types of housing as well. Living Downtown also means you're just a walk away from all the fun and excitement including live entertainment and festivals! The neighborhood is friendly to walkers, bikers and puts you right near all of the shopping, restaurants and bars you might want to visit.
Residents who live in Downtown Greeley say it's not just college students who choose to live in this area. You'll see older couples who have lived there forever or young couples just starting a family. People of all ages, ethnicities and backgrounds often live on the same street. You can find houses for sale in Downtown Greeley starting at around $250,000 and going up from there.
If you aren't interested in buying a home yet, there are also plenty of apartments and condo options for rent. The Downtown area is now called the creative district, offering residents and tourists awesome places to view art on the streets and the buildings.
Local Favorites:
Kress Cinema & Lounge: Greeley's only independent movie theater with a full-service bar and restaurant. Offers specialty cocktails, craft beer, wine, gourmet small plates and classic concessions. Located in the historically renovated Kress building, it provides a large viewing space with historic ambiance.
WeldWorks Brewing Co: Menu listing 100+ unique beers across a wide variety of styles including classic IPA's, huge imperial stouts, fruited sours and much more.
HD Escape Rooms Greeley: Escape Room experience with interactive, co-operative puzzle rooms. You and your team must find clues, puzzle through riddles and overcome tests of wit to escape before time runs out.
Poudre River Ranch
A master-planned and custom-built luxurious community located along the Poudre River. Residents who live in this neighborhood love the breath-taking views of the mountains, plains and the Poudre River Trail. This neighborhood offers a very active lifestyle within a serene community. Poudre River Ranch provides more than 150 acres of open space including equestrian paths and is in walking distance to a golf course.
There are about 318 homes in this neighborhood, located between 83rd Avenue and Poudre River Road. If you're looking to buy a home, you'll mostly find ranch styles with a few 2-story and bi-level homes. Most of the houses were built by 2018 with 2000-3500 finished square feet. Most homes also have a 2-3 car attached garage and a basement. Families with children will usually attend Tozer Elementary, Severance Middle and Windsor High School.
The community is covered by Axis Management which does trash, snow removal and lawn care. Poudre River Ranch is also conveniently located near shopping, dining and healthcare facilities.
Local Favorites:
Poudre River Trail: The longest trail in Greeley that connects Greeley to Windsor and will eventually connect to Fort Collins. People love walking, biking and running along this gorgeous trail.
Boomerang Links Golf Course: Links-style championship eighteen-hole golf course with expansive fairways, large trees, grasses and more than 50 bunkers.
Greeley Family FunPlex: Huge family-friendly recreation facility with a gym, indoor walking track, fitness classes, indoor pool and waterpark, lazy river & miniature golf. The facility also offers birthday party packages, room rentals and much more!
Hunter's Cove
Just west of 59th Avenue, Hunter's Cove is located in the northwest area of Greeley. One of the most popular things about this neighborhood is that many of the houses back up to the Poudre River Trail which also has a creek behind it and nature reserves. You will live in an area with beautiful manicured land that will not ever get built on! It isn't a large neighborhood; there are only about 200 homes in Hunter's Cove.
Most of the housing is single-family but there is also a wonderful condo area you can look into. There is an HOA that governs this neighborhood but it is quite relaxed. If you're looking to buy a property in this neighborhood, the average price of a home in Hunter's Cove is about $442,500. If the home backs up to open space, then the price will be closer to $500,000 or more. Most of the houses in this neighborhood were constructed between 1998 and 2014 with floor plans around 2000-3000 finished square feet.
Most of the properties also have a basement and 2-3 car attached garage. Since the neighborhood is located northwest, it's also super convenient to major highways and thoroughfares. You can get to Centerra in 10-15 minutes, Fort Collins in 35-45 minutes and Winsor in less than 10 minutes. Residents are super close to everything but tucked away enough that there isn't a ton of traffic within the subdivision. Kids in this neighborhood would typically attend Winograd Elementary, Franklin Middle and Northridge High School. Hunter's Cove is a growing community that is located close to shopping, dining and public parks.
Local Favorites:
The Outback Restaurant & Pub: Casual, mellow restaurant with a bar and golf-course views. Prime rib and steaks are its specialties and the pepper steak is a favorite! Located on Boomerang Links Golf Course, it's also known as "The Boom," "Outback at Boomerang Links" or "Outback." The restaurant has amazing mountain views from the patio and has been ranked as the friendliest happy hour in Greeley.
Highland Park Lanes: Bowling alley with 59th Ave Grill and the Sandbagger Lounge for drink options.
Greeley Country Club: Private country club with 18-hole championship golf course, casual and fine dining options, Adult's only grille/lounge, private meeting and event space, Aquatics Center featuring an olympic-size swimming pool, splash park, wading pool, slide, resort-style cabanas and diving board, 3 tennis courts, 2 pickleball courts, locker rooms as well as junior summer camps and lessons.
The Bottom Line - Best Neighborhoods in Greeley
From families to college students, Greeley has become the perfect home for thousands of residents. Whether you're looking for awesome outdoor recreation, a community atmosphere or a quiet area with big-city amenities, Greeley has something to offer for everyone. We hope that if you aren't familiar with the Greeley area, that this blog has helped you discover more of what you might be looking for. There are areas known for being safe, family-friendly and peaceful as well as areas convenient to attractions, restaurants and other amenities. Greeley is becoming more and more urban as more developments and attractions are constructed. It offers plenty of services you might be looking for in a bigger city but also has that small-town charm.
You can use this guide to narrow down the neighborhoods in Greeley that might be the perfect fit for you. Before you move, make sure to reach out to one of our helpful Realty Specialists to guide you through the moving and home-buying process. Contact us today to find your dream location in Greeley!

Find your new home
Search real estate and homes for sale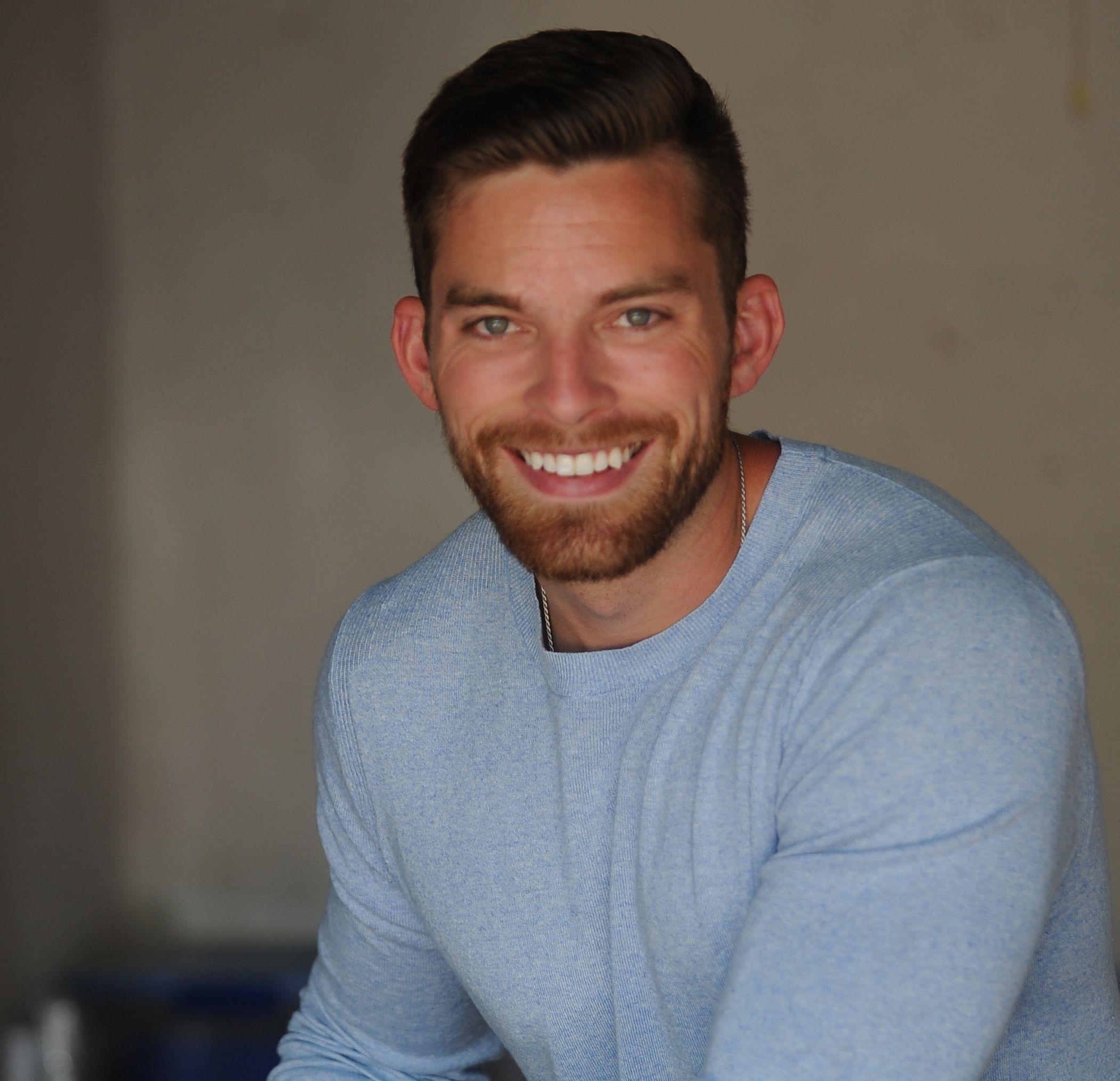 Ryan Fitzgerald
Hi there! My name is Ryan Fitzgerald, and I am a REALTOR®. My goal is to help you learn more about real estate through our Real Estate Blog! Hopefully, you enjoyed the above blog post and it found a way to provide help or value to you. When you're ready to buy or sell a home of your own let us know here. Please feel free to join the conversation by dropping us a comment below.