10 Things You Should Know Before Moving to Concord, NC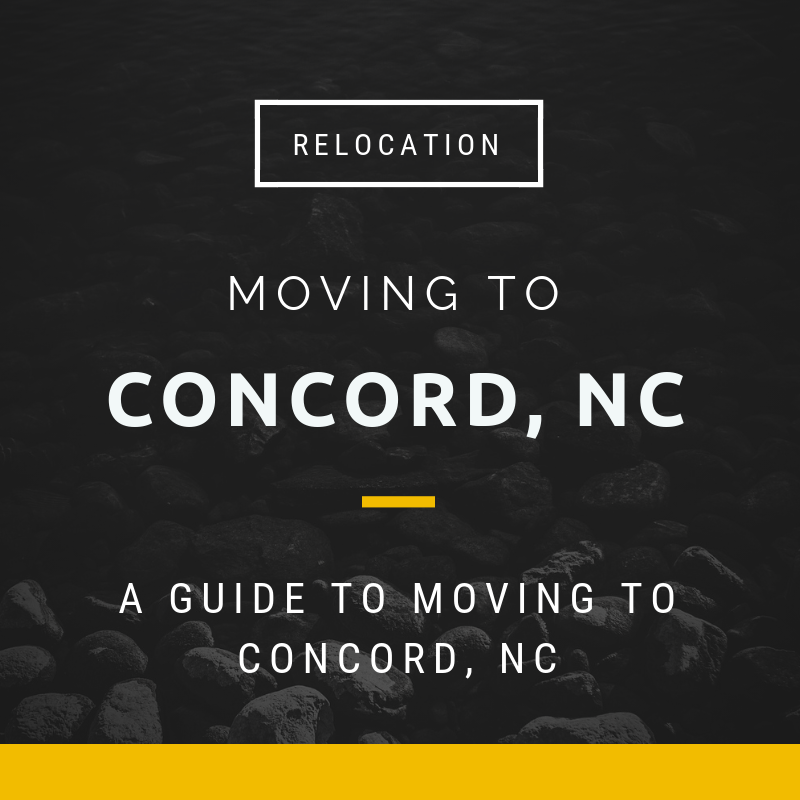 If you're moving to Concord, NC and looking for more information on the area you've come to the right place. There are so many reasons people are moving to Concord and North Carolina in general. Click here to view some of the homes for sale in Concord!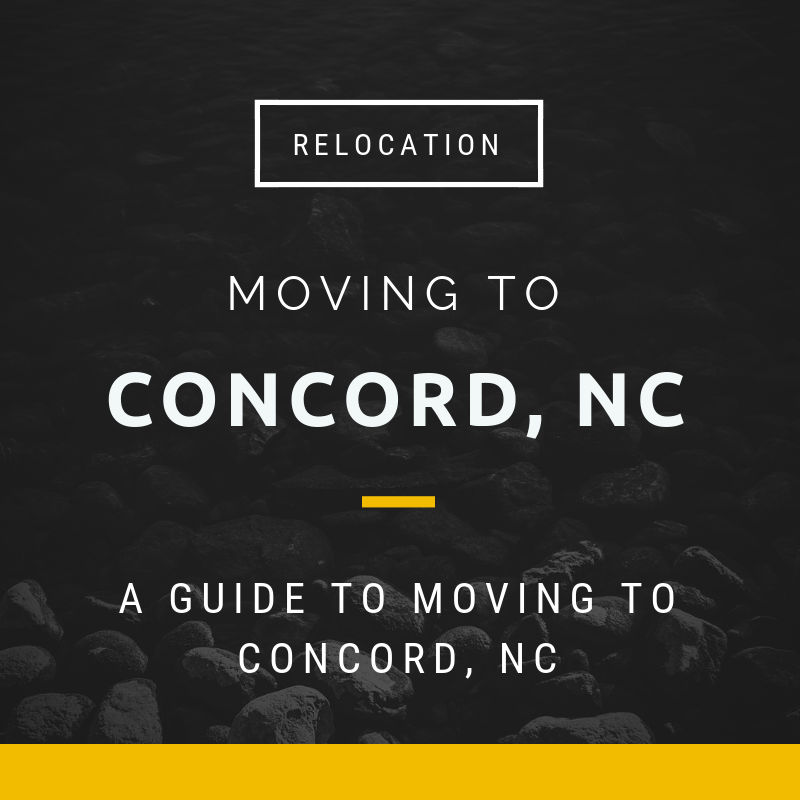 Living in Concord 
After reading this guide, I'm sure it will come as no surprise to you that the word 'concord' means 'harmony.' This town truly is harmonious in every way, from its lush parks and golf courses to its warm, friendly environment. Concord boasts great restaurants, popular breweries, a flourishing art scene, fascinating history, and beautiful parks and gardens. Concord is located somewhat towards the center of the state of North Carolina, making it fairly equal distance from both the mountains and the beach. Located in Cabarrus County, Concord is in close proximity to Charlotte (approx. 25 miles) and is considered an affordable, safe, and family-friendly city.
Population
With a population of a little over 87,600 people, this area is large enough to have a city feel while also offering hometown comfort. Concord is the tenth largest city in the state of North Carolina and the second-largest city in the Charlotte Metro area.
The population density is 1,440 people per square mile and the median age is 35 years old. A little over 54% of individuals in Concord are married, approx. 11% are divorced, approx. 39% are married with children, approx. 18% are single with children, and 45% are single with no children.
Cost of Living
According to BestPlaces.net, the median home price in Concord is $182,100, which is lower than the U.S. national average of $216,200. The average price per month to rent a studio is $720, $860 for a 1-bedroom, $1,090 for a 2-bedroom, $1,530 for a 3-bedroom, and $2,040 for a 4-bedroom.
BestPlaces.net also did a survey of the average cost of groceries, health care, utilities, and more in Concord. They placed the U.S. national average at a level 100 and ranked Concord comparatively. The groceries index in Concord was ranked at a level 96 (lower than the national average), the health care index was ranked at a level 105 (higher than the national average), the housing index was ranked at a level 91 (lower than the national average), the transportation index was ranked at a level 96 (lower than the national average), and the utility index was ranked at a level 100 (equivalent to the national average).
Public & Private Schools
Concord has an above-average public-school district. According to Niche.com, the average student-to-teacher ratio is 17 to 1 and the graduation rate among high school students is 90%.
According to GreatSchools.org, the five top-rated public and private pre-k, elementary, middle, and high schools in Concord are Cox Mill Elementary, Harris Road Middle School, Patriots Elementary School, Cabarrus-Kannapolis Early College, and J.N. Fries Middle School.
Job Opportunities
According to BestPlaces.net, recent job growth in Concord is positive and the unemployment rate is 4.1% (lower than the U.S. average, which is 5.2%).
There are a wide variety of reputable companies in Concord, including Atrium Health which has 4,500+ employees, S&D Coffee and Tea which has 1,100+ employees, an Amazon warehouse which has 1,000+ employees, Speedway Motorsports Inc. which has 1,000+ employees, Shoe Show which has 750+ employees, ACN which has 600+ employees, Corning, Inc. which has 600+ employees, Hendrick Motorsports which has 600+ employees, Great Wolf Lodge & Resort which has 500+ employees, and Sysco which has 500+ employees.
Restaurants, Breweries, and Wineries
Barbecue: Barbecue is a staple item in the North Carolinian diet, and when you move to Concord you will understand why! Concord is home to coveted restaurants such as the Smoke Pit, which serves award-winning barbecue and brisket to 700+ customers each day. Concord also proudly houses R&R BBQ, Jim 'N Nick's Bar-B-Q, and Johnny Roger's BBQ & Burgers.
Fine Dining: If barbecue isn't for you, there are a variety of bistros, cafés, trattorias, and more to choose from in the Concord area. 2 Gals Kitchen is a popular café, serving sandwiches, salads, coffee, teas, and more in a warm, inviting atmosphere. Gianni's Trattoria is a well-known Italian eatery serving pizzas, pasta, and more.

Breweries: Concord is home to several state-of-the-art breweries including Cabarrus Brewing Company, High Branch Brewing, Red Hill Brewery, and more.

Wineries: If beer isn't for you, Concord also has several wineries to choose from including the Cabo Winery and Cougar Run Winery.
Transportation
Rider Transit: The vast majority of Concord inhabitants own cars, but cost-effective, reliable public transportation is available through Rider Transit.
Concord-Padgett Regional Airport: Allegiant is currently the only airline that flies out of Concord-Padgett Regional Airport. Allegiant offers flights from Concord to various parts of Florida and New Orleans, Louisiana.   
Amtrak Train Station: Although Concord doesn't have an Amtrak station, the Kannapolis Amtrak train station is located less than 10 miles from Concord.
Carpool: Carpooling to work is a popular option in Concord. According to AreaVibes.com, the number of people who carpool to work in Concord is 15% higher than the national average.

Museums, Art Galleries & Theatres
There is a burgeoning art scene in Concord and a variety of galleries, museums, art programs, theatres, workshops, and more.
The Cabarrus Arts Council: Located in the historic Cabarrus courthouse, The Cabarrus Arts Council is home to the Davis Theatre and four curated galleries, with exhibitions changing every two months. The Cabarrus Arts Council also conducts one of North Carolina's largest arts-in-education programs with local school districts, supports local artists through grants and workshops, and serves as a catalyst for both public and corporate art.

ClearWater Artist Studios: ClearWater Artist Studios offers classes by talented teachers, affordable space for artists to collaborate, and space for members of the community to hold private or public events.

The Concord Museum: The oldest fine art and multicultural history museum in Cabarrus County, The Concord Museum preserves and exhibits the cultural history of Cabarrus County's past and present American, African-American and Mexican-American communities.

Backing Up Classics Auto Museum: Located next to the Charlotte Motor Speedway, Concord's Backing Up Classics Auto Museum features 18,000 square feet of classic cars, automotive memorabilia, a NASCAR gift shop, and a spacious banquet facility.  

Weather
If you don't like snow, Concord is the place for you. Concord rarely sees snow – typically averaging about three inches total per year. It is usually warm and sunny in Concord, with an average high of about 90 degrees in the summer months and a low of about 30 degrees in the winter months. Rain is common – Concord typically averages about 44 inches of rain per year (a bit higher than the U.S. average of 39 inches of rain per year). Overall, Concord has pleasant, warm, sunny weather and is ideal for those who want to escape the cold temperatures.
Fun Activities for Kids
Concord is a wonderful place to raise a family and has a wide selection of activities for kids, including a variety of parks, hiking trails, and gardens.
Sea Life Aquarium: Located in the Concord Mills Mall, the Sea Life Aquarium contains thousands of aquatic creatures, interactive touch pools, and a 360° ocean tunnel.

Xtreme Play: Located in Concord's Carolina Mall, Xtreme Play features inflatable slides, obstacle courses, an arcade, a comfortable parents' lounge, and more.

Parks & Gardens
Frank Liske Park: Designed for the curious explorer, Frank Liske Park offers 238 acres of walking and hiking trails, paddle boarding, and a soccer complex.

James L. Dorton Park: This sprawling, 24-acre park boasts tennis courts, a playground, soccer fields, a disc golf course, a walking trail, three picnic shelters, restrooms, and a concession stand.

Beverly Hills Park: This beautiful four-acre park offers playground equipment, tennis courts, and a picnic shelter.

Memorial Gardens: Originally a graveyard attached to the First Presbyterian Church of Concord, the Memorial Gardens now offer a lush, three-acre floral landscape blooming around serene flagstone paths.

Fun Activities for Adults
Charlotte Motor Speedway (formerly Lowe's Motor Speedway): Although this motorsports complex has 'Charlotte' in the title, it is located in Concord. The complex is considered the home track for NASCAR.

zMAX Dragway: Located in the Charlotte Motor Speedway, this state-of-the-art facility is the only 4-lane, all-concrete dragway in the world.

Golf: Concord is home to beautiful golf courses with options for players at all levels, from beginner to scratch.
Rocky River Golf Club: The Rocky River Golf Club is one of Concord's premier golf courses in the Charlotte area. Designed by Dan Maples, nationally known for creating some of the best courses in the Carolinas, the Rocky River Golf Club is managed by the Embassy Suites-Concord, one of the only courses in the state of North Carolina to offer play packages with a hotel affiliate.

Carolinas Golf Center: The Carolinas Golf Center offers a stunning driving range and golf course, golf lessons, and a golf shop.

Green Oaks Golf Course: The beautiful Green Oaks Golf Course boasts more than 6,200 yards of green space and 18 holes.

The Golf Club, Inc: The Golf Club, Inc is a 22-acre, full-service practice range for players at all levels.
 Additionally, check out our article on living in Charlotte!

Find your new home
Search real estate and homes for sale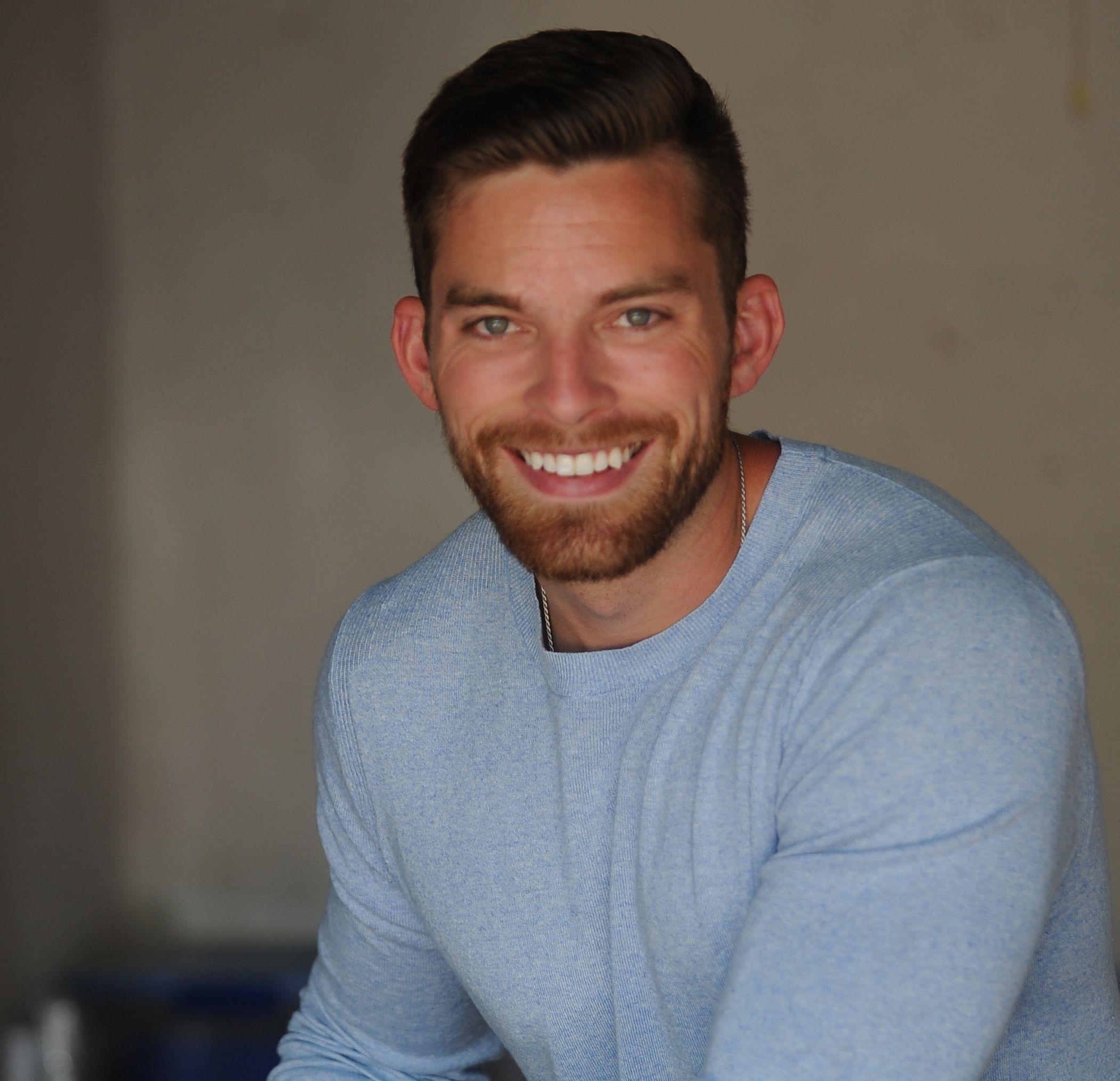 Ryan Fitzgerald
Hi there! My name is Ryan Fitzgerald, and I am a REALTOR®. My goal is to help you learn more about real estate through our Real Estate Blog! Hopefully, you enjoyed the above blog post and it found a way to provide help or value to you. When you're ready to buy or sell a home of your own let us know here. Please feel free to join the conversation by dropping us a comment below.