Must Have Pet-Products for New Pet Owners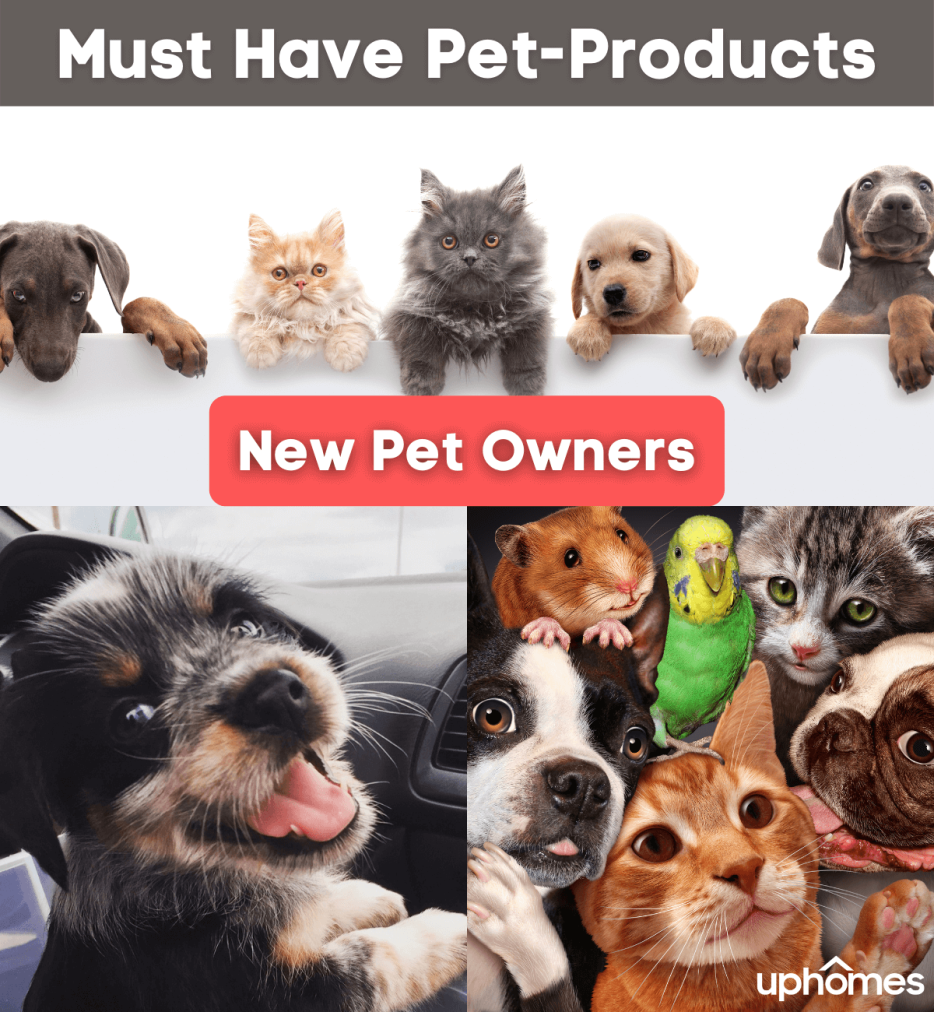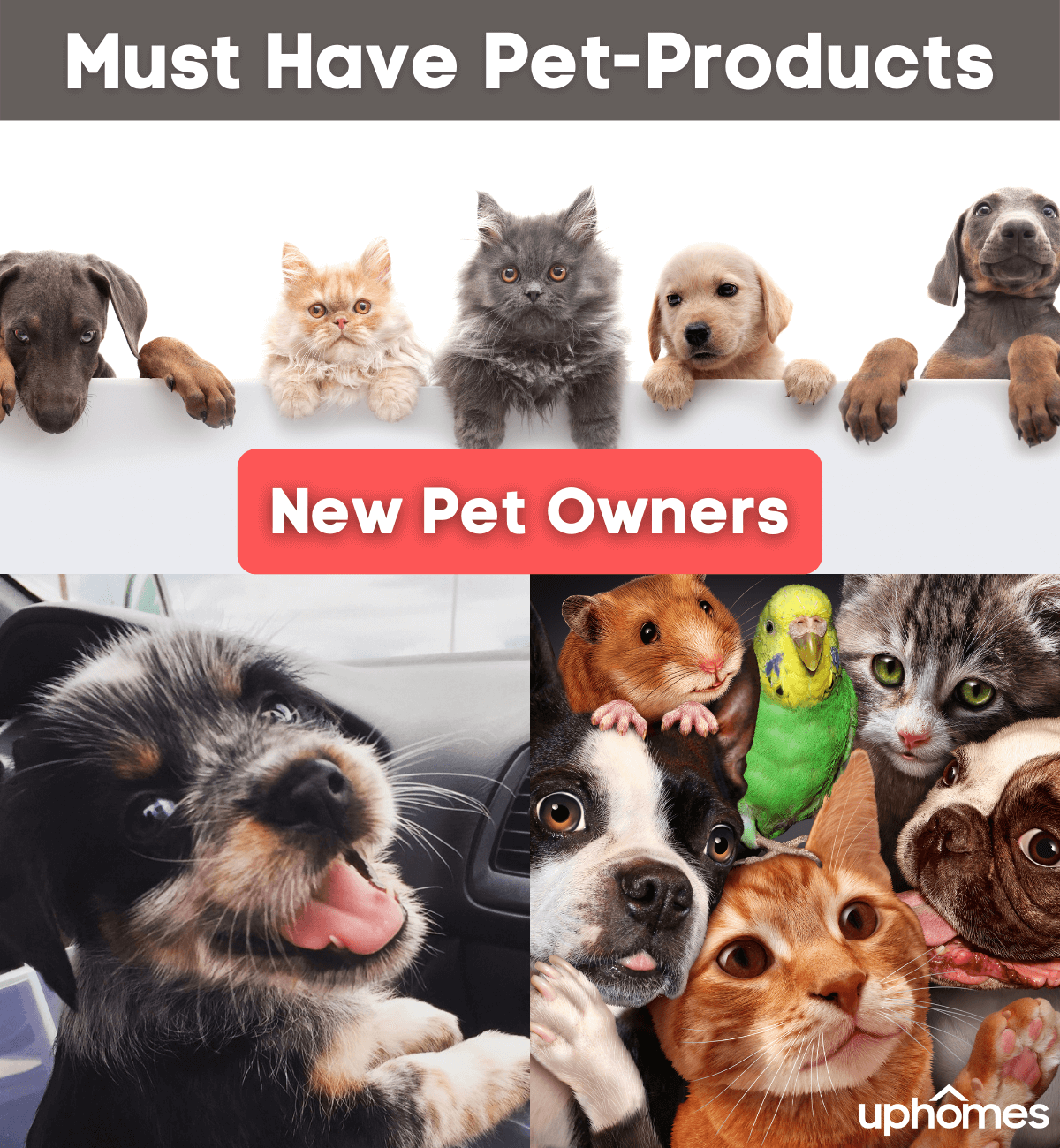 Must-Have Pet Products forYour Home
For new, or soon-to-be pet-owners, there are several things to consider before bringing your pet into your home. For starters, if you're bringing a puppy into the picture, you need to puppy-proof your home like you would for a baby.If it can be chewed on, scratched, peed on, or easily destroyed … chances are, it will be. But it's all worth it, especially when that sweet little puppy (or kitten) grows up and becomes your sidekick, your "welcome home," and your best friend.
When bringing a pet home for the first time they may be confused and wondering what is happening. There are ways tocalm your pet's anxietyso that it's a more comfortable experience for them.
To make the transition easier for you, we've created a master list of must-have pet products for any place you call home — whether that be a two-story suburban house, a city apartment, or a ranch in the country.
Must-Have Pet Products for New Pet Owners
For Pets in General
Cat, dog, bird, or hamster, there are a few essential items every home should have for their furry inhabitants. We'll dive into some specific examples for cats and dogs below, but here's a general checklist for all animals:
Food: Before bringing your pet home, do some research online or check with your veterinarian to ensure you're buying the right type of food for your pet. For example, puppies require food that's higher in calories than adult dogs, and older dogs may need a different recipe as well.

Freshwater supply: As much as we humans love a fresh, cold, glass of water, remember that pets do too. Having a fresh source of water and keeping the water bowl clean is key to a healthy and happy pet.

Water and food bowl: There is a large selection of food and water bowls for animals of all kinds. Consider your budget, animal size, and space needs when picking out your pet's favorite dishes. They even make automatic, timer-based dispensers for both food and water to keep your pet fed on a regular schedule.

Pet tags, collars, and leashes: This one applies mainly to cats and dogs, especially if you plan to let the pets spend time outside in your yard, take them on walks, or run around a dog park. Tags are great for identifying lost pets, collars and harnesses are necessary for on-leash walks, and leashes, well, serve as a safety and control tool when you are exercising with your pet.

Grooming tools and deodorizers: You may love your pet to infinity and beyond, but we'd be surprised to hear that you love their … smells. Pets, like humans, can get a little smelly if they aren't bathed, groomed, and well-kept. Plus, a good deodorizer, like this one, does wonder for neutralizing and refreshing the air. It's especially important to prevent a bad smell when you go to sell your home becausea lingering bad smell can cost you thousands of dollars.
Now that we've covered the fundamentals of pet products you need for your home, let's dive into the specific must-haves for both dogs and cats.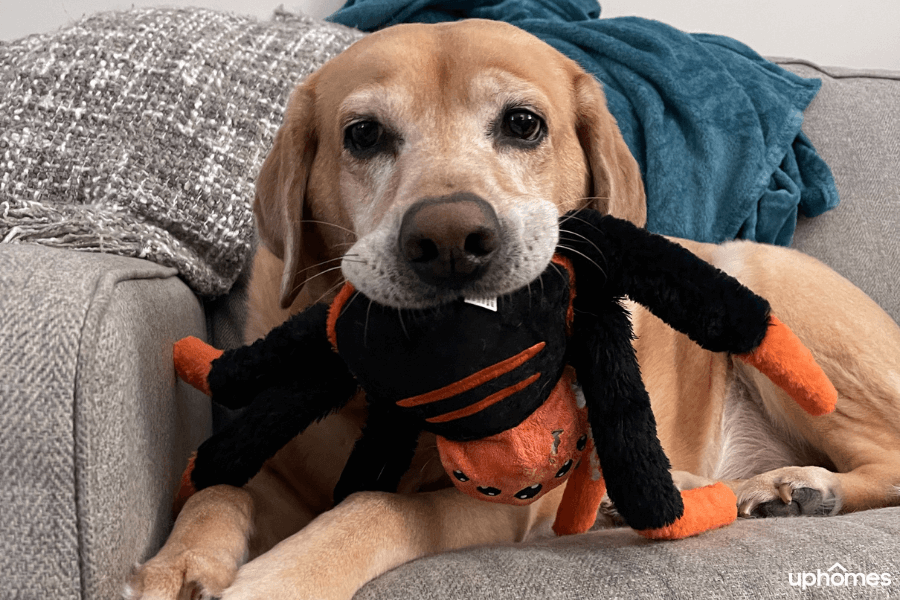 For Dogs
It's a pretty well-known fact that owning a dog is a bit more of a responsibility than their lower-key counterpart cat. Dogs may require more attention, grooming, exercise, and space — but trust us, it's worth it. Oh and if you have a home with a pool get ready for your dog to want to jump in all the time. So in addition to the items listed above, you should really consider the following pet products for your new puppy:
Crate: A properly sized dog crate is a must-have for crate training, keeping your puppy safe when you're not home, and creating a safe haven for your dog to get some time to rest and relax.

Bedding: Either in the crate or out, a dog bed will become a staple piece of furniture around your house. Some owners have dog beds in multiple rooms, others just keep a small bed in the crate for their pup — either way, having a bed just for your dog is a great way to keep them off your furniture.

Baby gate: This is unique, but not limited to, puppies. Curious by nature, puppies find a way to get into trouble no matter where in the house they are. As part of the pet-proofing process, consider a room in your house that can become the "puppy room," and block off the doorway with a baby gate so you can keep an eye on the pooch without having to worry.

Chew Toys: You can never have enough chew toys for your dog. If they don't have a toy to chew on, they'll find something else to gnaw on for hours. To keep them from being too destructive, you can buy treat-stuffable toys like this one from Chewy.com — it'll keep your pet entertained and distracted while you work from home.

Potty space: All dogs gotta go. It's important to have a dedicated potty space to house-break your pet and limit the number of accidents in your house. If you live in a city and don't have easy access to green space, pee pads might quickly become a staple in your apartment. And if you're potty training a pup to eventually go outside, you should consider square patches of grass, like this.

Electric fence or fenced-in yard: For most apartment dwellers, you can skip this must-have. But if you own or rent a home, and want to have an outside dog, you'll need a fenced-in area for your pup to exercise and play in safely. Electric fencing is a great option for homeowners who want the security of a fence without the physical appearance of one. But a white-picket-fence is another solid option as well. You will find many homes in Charlottethat have a 6-foot 'dog-ear' wooden fence. They call it a dog-ear fence because the top of the board is clipped and looks like a dog's ear.

Grooming tools: Some dog breeds are more high maintenance than others, especially if their hair is longer and more susceptible to mats — for those dogs, you need a good hairbrush and detangler. For most other dogs, it's nice to have shampoo, ear cleaner, nail clippers, a standard brush, toothbrush (or Greenies), and some cleaning wipes.
For Cats:
While it's true that cats are significantly less work to care for than dogs, it's also true that these pets have a list of products you can't live without. If you are looking at moving into a new construction home you'll want to be sure the home is pet-proof! From litter boxes and treats to scratch pads and toys, here is a list of the must-haves for the feline friends:
Litter Box: Cats, too, need a dedicated potty space. And for indoor and indoor/outdoor cats, that's going to be a litter box. There are so many options for litter boxes, you just need to find the right one for your home. From manual scoopers to automatic cleaners, the litter box you choose depends on space, desired convenience, and budget, of course.

Litter: Similar to a baby's diapers, cat litter is a necessity. Some brands even offer odor neutralizing or high clump litter to make clean up a breeze.

Litter Genie: This might not be a necessity for some, but for city cats especially, the Litter Genie will come in handy. It's a waste disposal system designed to keep your home smelling fresh and clean — and it's even more convenient if you don't have easy access to an outside trash can.

Cardboard Scratchers: This a must-have for cat owners looking to protect their furniture. Cats love to scratch their claws and if you can get them trained on a cardboard scratcher your couches and carpets will be saved.

Toys: Just like dogs, cats need toys to keep them entertained and tire them out. No need for a stuffable Kong toy though, cats love anything like catnip, laser pointers, a ball on a string, or steel-string wires with rolled cardboard on the end.

Automatic feeder: We've already established that cats are lower maintenance than dogs, so leaving a cat at home during the day is easier to do (and relatively worry-free) — especially with an automatic feeder. Automatic feeders can be set to distribute food and water at intervals or at set times to keep your cat fed and happy.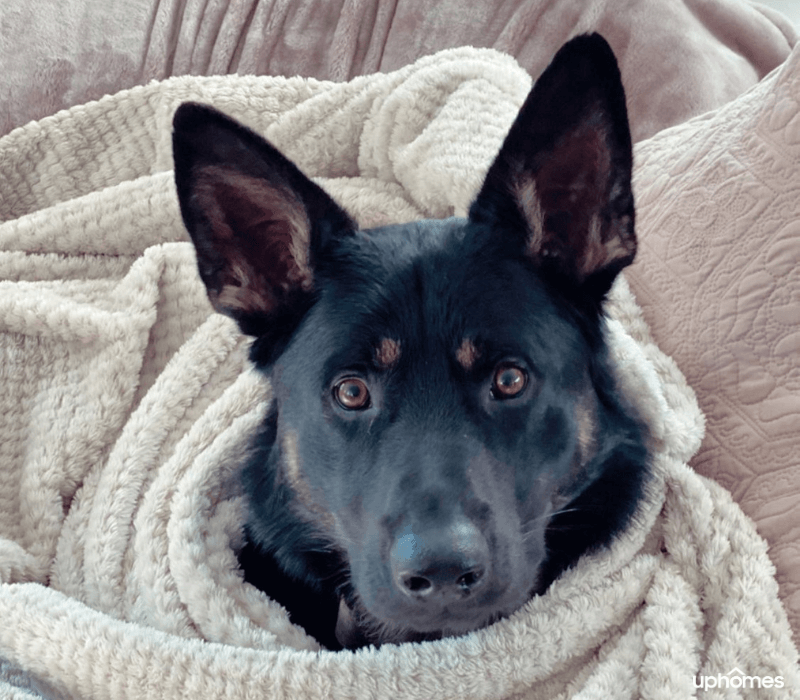 Extra must-haves for thehouse:
There are must-have pet products for the pets themselves, but then there are must-haves for you and your home that just happen to also be pet-related (for the purposes of this blog).
Pet steps: Best for small dogs, puppies, or cats, pet steps solve the problem of constantly picking your pet up to be on your bed or the worry of your furry friend jumping down from a high position and hurting their joints. Pet steps are great to put beside your bed and they foster an environment for pet snuggles (we won't complain about that).

Runners or rugs for traction: For puppies and dogs, in particular, all hardwood floors can be tough for them to run around on without slipping. Throwing down a runner or rug is a simple way to keep your dog from sliding.

Lint rollers: Cats and dogs, long-haired or not, both leave a trail of hair wherever they go. A lint roller is a staple in most pet-owners homes and after one week of noticing pet hair on every surface, you'll see why.

Spot cleaning spray: Pets, like babies, have accidents in the house. Even the best-trained dogs and cats are bound to make a mess. So it's a good rule of thumb to keep spot cleaner handy. Be proactive about buying it — you certainly don't want to be caught without it. Or keep a supply of the staple ingredients (i.e. distilled vinegar and baking soda) around to make your own.

Deep cleaner: If you have carpeted floors or area rugs, a deep cleaner is very nice to have. While we can't say it's necessarily a must-have, it's as close to it as it can be. Deep cleaners, like this one from Bissell, will save you from several headaches and frustrations associated with your pet's in-house accident. Deep cleaners are also great in non-pet homes for cleaning up general dirt, grime, and the occasional red wine.
Owning a pet is one of life's greatest joys — and also a major responsibility. Whether you consider yourself to be a dog person or you prefer a feline companion, a house with a pet quickly feels like a home. You'll want to protect your home especially if it's expensive because it will save you thousands of dollars when you go to sell! The pet-product market continues to grow and our furry friends are easier to spoil than ever before. This list of must-have pet products for your home isn't extensive, but it's a great place to start to cover the fundamentals.

Find your new home
Search real estate and homes for sale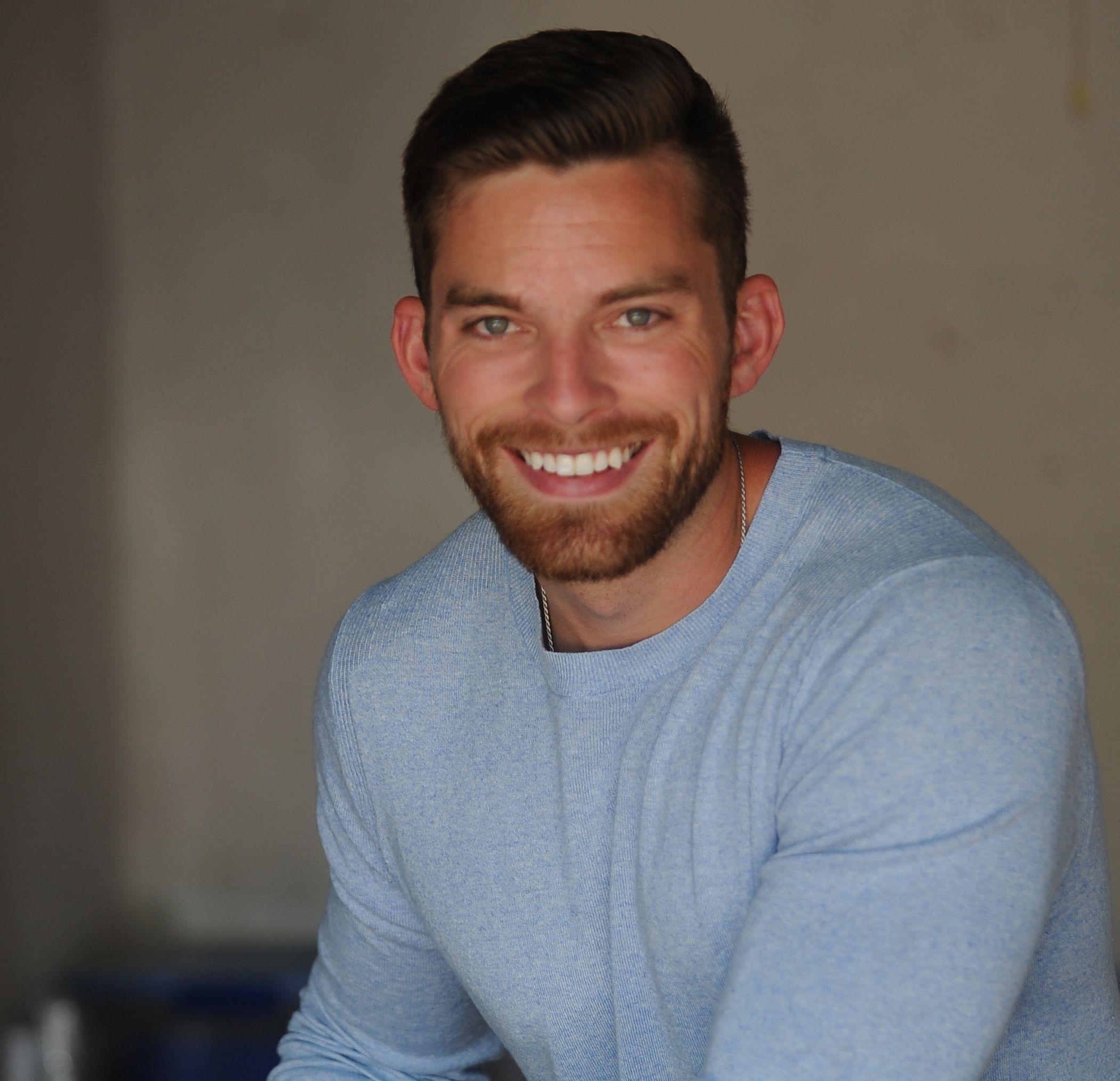 Ryan Fitzgerald
Hi there! My name is Ryan Fitzgerald, and I am a REALTOR®. My goal is to help you learn more about real estate through our Real Estate Blog! Hopefully, you enjoyed the above blog post and it found a way to provide help or value to you. When you're ready to buy or sell a home of your own let us know here. Please feel free to join the conversation by dropping us a comment below.