10 Things to Know Before Moving to Thornton, CO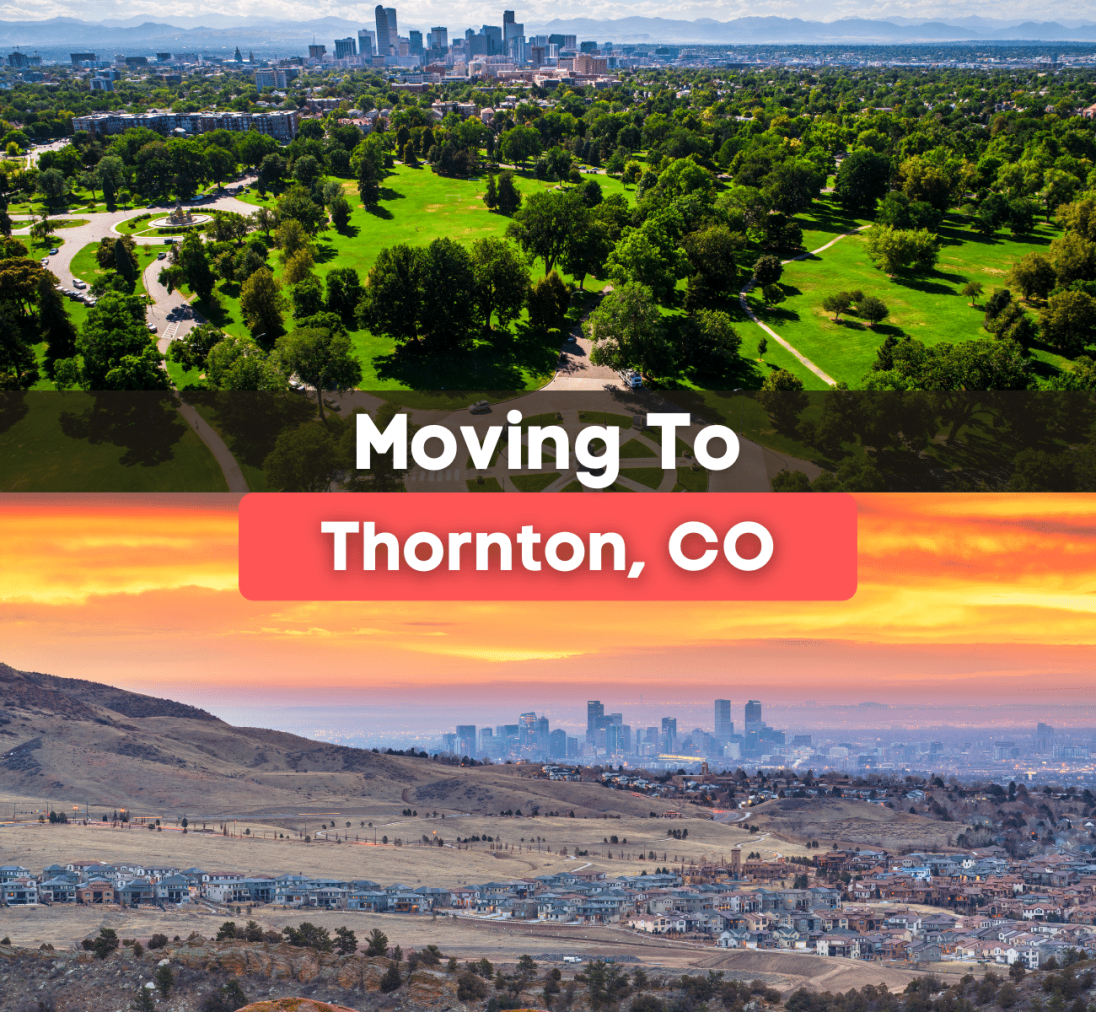 Living in Thornton, CO
Moving to Thornton, CO? Here's what it's like living in Thornton, Colorado!
Thornton, Colorado is a city welcoming new residents who want to live a less expensive and simpler life. Located just ten miles northeast of Denver, you can have suburban living right outside of the major city. The city of Thornton is named in honor of the former Colorado Governor, Dan Thornton. It's a relatively newer city to Colorado, founded in 1954. The city is located in Adams and Weld counties with a population of about 141,867.
Thornton is the 6th most populous city in Colorado and the 191st most populous city in the United States. It's the perfect place for you if you love culture, outdoor activities, golfing, shopping, and community events. The recent increase in people moving to Thornton has sparked tons of new development and amenities. The average home price is far below the average in Colorado, making it a much more affordable Colorado city.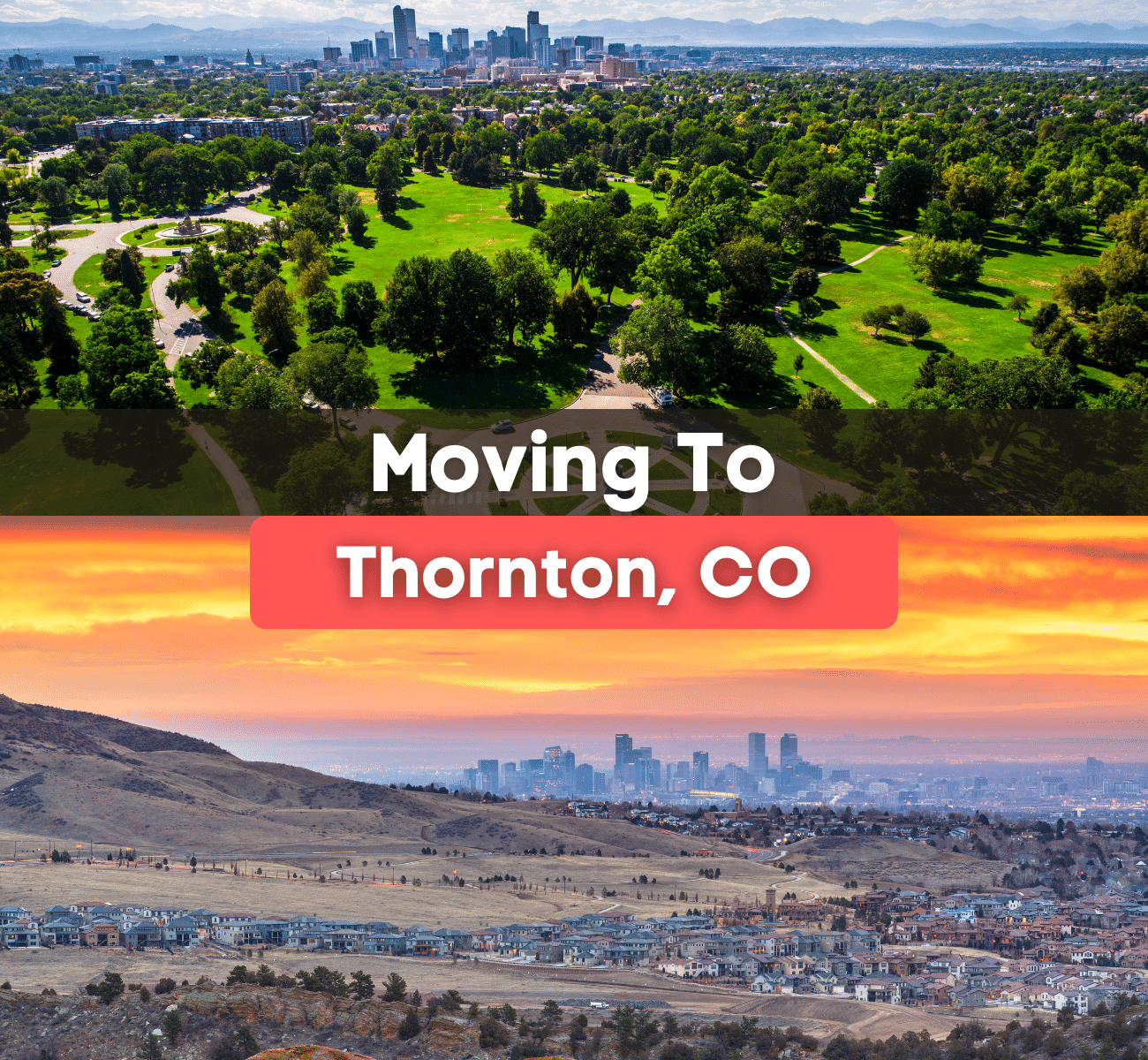 If you're still deciding whether Thornton is the right city, you've come to the right place. We've created this guide to help you decide if it's the right move for you or your family. If you do decide to make the move, you'll be all set with all of this helpful advice. Read on to learn more about the 10 things you should know BEFORE moving to Thornton, Colorado.
Close to Denver
Thornton is far enough away from most of the congestion that Denver brings but close enough to enjoy the big city life amenities. Since it's the most northern suburb of Denver, residents can avoid waking up to crazy traffic a mile down the road. Accessing your office, neighborhood and other daily locations will be easy. Plus, the drive to get to all the excitement of Denver is only about 20-30 minutes depending on traffic. It's also close enough to the city to provide access to public transit. Thornton has a light rail that you can hop on to travel to Denver and other nearby cities.
Awesome Annual Festivals
Thornton is a town that loves community events. Residents love to have a reason to get together to celebrate and they do! Whether it's an annual festival, party, or a holiday, you'll have something to do to get to know your neighbors. Three of the most popular community festivals are Thorntonfest, Harvestfest, and Winterfest. Organizers host Thorntonfest every May and residents get together for activities like wall climbing, carnival rides, battle of the bands, a car show, and much more. In September is Harvestfest which is a fun one for the family with activities including a fishing derby, a cultural expedition, rollerblading, bazaar, biking, and a skateboarding competition. Finally, Winterfest is put on each December with festive activities like a Christmas tree decorating contest, ice skating, a miniature Santa's village, live music, a 5K run, and a fireworks show. Be sure to check out Trunk or Treat during Halloween and the 4th of July fireworks in Thornton.
Convenient Amenities
The city of Thornton has worked hard to create new and exciting programs and amenities to keep locals entertained and boost tourism. And – they've done a great job! One of the favorite amenities among residents is the Carpenter Recreation Center. It's a must-see for athletes and sports enthusiasts. The recreation center offers basketball, racquetball & volleyball courts, swimming pools, a running track, a gymnastic studio, a sauna, and hot tubs. The Denver Premium Outlets are also located in Thornton which has all of your favorite name-brand shopping stores. There is also a huge play area for your kids to play in while you do your shopping. The Orchard town center is another option for an outdoor mall with shops, restaurants, and a movie theater. In the fall, you and your family can check out the cornfield maze, a 20-acre maze to find your way through, a pony ride, and a pumpkin field. Water World is also an iconic amenity close to Thornton with more than 50 attractions and slides located on more than 70 acres of land. Top Golf is also a popular spot to go hang out with your friends for entertainment and grab some food. There is not an "old town," downtown, or city center in Thornton; the closest one is in Eastlake.
All the Outdoor Space You Could Want
Thornton is well-known because of its extensive park system. It has 25 big city parks with 2,500-plus acres including dog parks, skate parks, playgrounds, paved paths, and more. Some of the most popular include Carpenter Park, Yorkborough Park, Trail Winds East & West, Cherry Park, North Star Park, Pecos Park, Homestead Hills Park, Holly Park, Hunters Glen Lake Park, and Woodglen Meadow Park. The city also has incredible views of the Rocky Mountains with more than 140 miles of trails. If you're a golfer or a disc golf enthusiast, there are courses for both! The disc golf course in Springvale park is a landscaped, 18-hole course with nice views of Todd Creek and the Rocky Mountains. The Todd Creek Golf Club nearby is 18 holes, 7,435-yards of terrain with gorgeous views and landscape.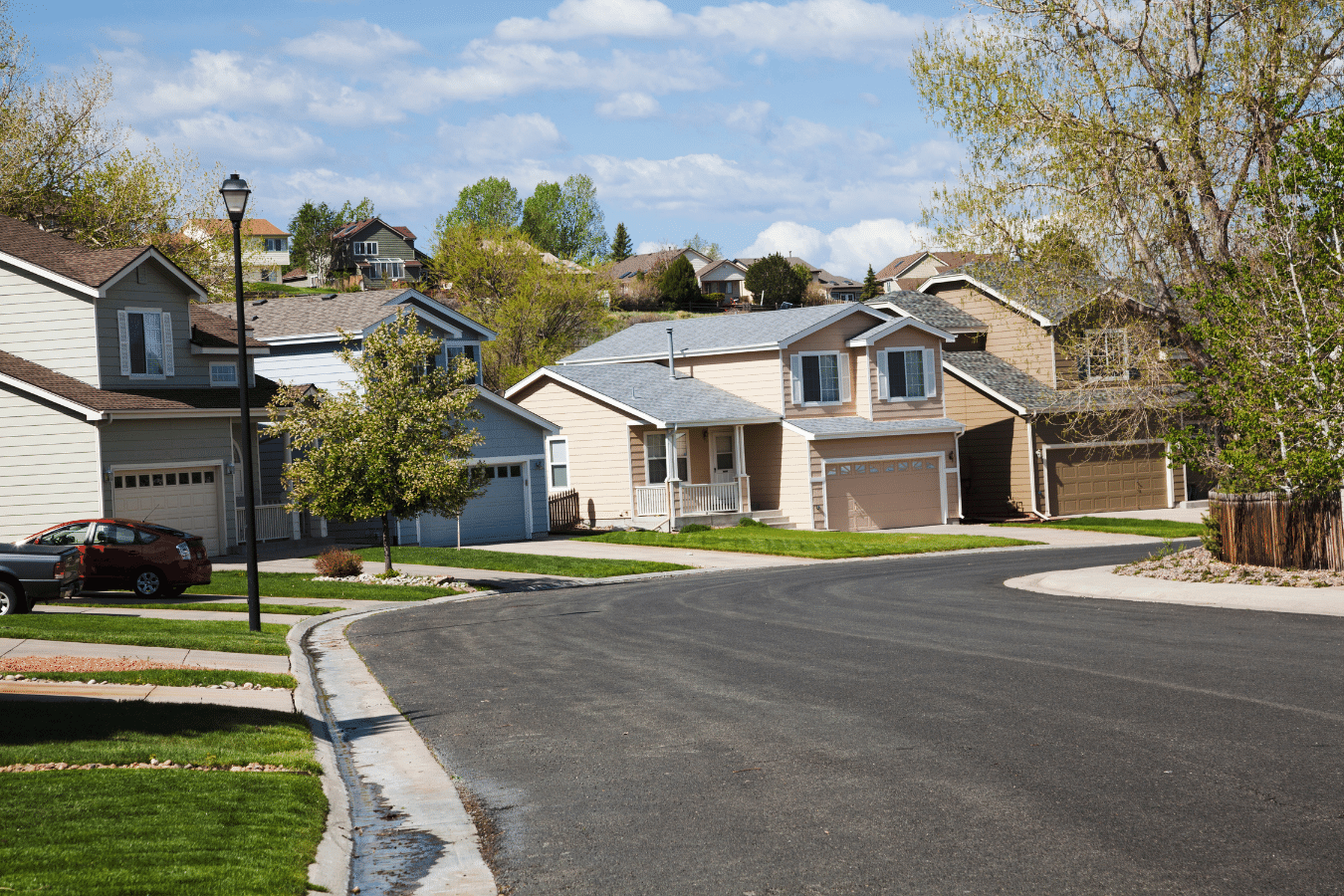 Lower Cost for Homes
With a population of about 141,867, Thornton is a smaller city than many of the other Denver suburbs; but that means smaller demand for homes and cheaper prices! There is a bigger supply of homes for a smaller demand. The average price of a home, townhouse, or condo in Thornton is about $236,000 which is quite low compared to many other Colorado cities. If you have kids and want to be close to public education facilities, check out Holly and Glencoe districts. If you can afford it, make sure to check out Todd Creek or Eastlake for a home. This is a more expensive area to live in but the homes are absolutely beautiful. There is a lot of newer construction in the city as well so if you're hoping to build or buy a brand new home, you could find a good deal. Buying a home is a much better investment than renting in Thornton. Although the cost of buying a home is much cheaper in this city, the cost to rent a property is actually 11%-14% higher than the average rental in other locations because of a higher demand to rent in Thornton.
Thornton is Changing
Historically, Thornton has typically been known for having mainly only single-family homes. Now, it's turning into a more urban area with more multi-family housing, condos, apartments, and townhomes. That's mostly because of the increase in population with more people choosing Thornton as their new home. The city is working on how to fit more people in. Right now the city is working on developing some of the open land spaces into retail or residential areas. It's important that you have a real estate agent that can educate you about future plans for land development near or next to where your property may be.
Lower than Average School District
One negative thing about living in Thornton, if you have a family, is that the public schools are rated average to below average. Make sure you educate yourself on the options in Thornton before choosing the right one for your children. Some families choose to send their kids to charter or private schools which are higher-performing. For example, schools like Stargate on Washington Street. It's an A+ rated charter school in the city. Silver Creek Elementary received an A- rating online, Rocky Top middle school got an A- and Hulstrom K-8 is a STEM school that also received an A- rating. Crème de la Crème is a childcare and early learning center that offers day, after-school, and summer camps. Teachers designed some of the programs to expose students to instructional and entertaining activities like foreign language classes, STEAM lab programs, art studio sessions, foreign language classes, coding, and robotics classes.
Positive Projected Job Growth
There is always a job for someone who is willing to work in Thornton and the city has been growing quickly over the past few years. With an unemployment rate of about 7 percent, it's definitely a place that needs more workers. The future job growth is about 47.41% which is significantly higher than the national average of 33.51%. Some of the top employers in the area are North Suburban Medical Center HealthOne, Dish Network, and the Community Reach Center. Jobs in Thornton have increased by 2.8% over the past year with an average annual salary of about $66,160. That's because some of the industries that are hiring right now are high-paying such as utilities, mining, quarrying, oil & gas extraction, and professional, scientific and technical services. Many of the top companies in Thornton are concentrated around Washington Square Business Park and keep the economy thriving. It could be the perfect place for you to start a new career!
Water Cost and Utilities
Something that many people don't know about living in Thornton is that the cost of water is super high. Compared to the nearby cities of Westminster, Northglenn and Broomfield, Thornton is much more expensive. The only nearby cities in which water costs more than it does in Thornton are Erie and Brighton. Another oddity about living in Thornton is that many people say the water does not taste good. Many residents report having visitors who comment on the weird taste of the water. It's common for people to buy water filtration devices or refrigerators that filter the water for them.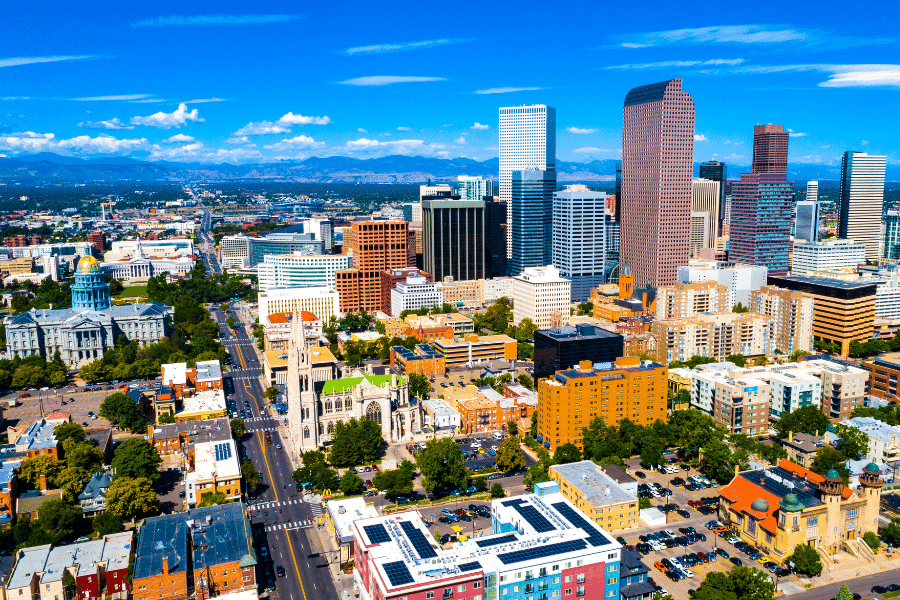 Plenty of Food Options
Thornton neighborhoods are close and convenient to plenty of food and dining options from sushi, barbecue, Mexican, and much more. Some of the restaurants with high ratings include the Bleu Sage Cafe on East 128th, Cheddar's Scratch Kitchen on Grant Street, and Doug's Diner on East 134th Street. Cheddar's is perfect if you're craving comfort food like chicken pot pie or hickory-smoked ribs. Some of their lighter favorites are the citrus soy salmon and the grilled Baja chicken. Chubby's is a famous Mexican joint because the restaurant has been serving the Denver community since 1967. Try the barbacoa burrito and the smothered tater tots! If you order a Hawaiian pizza in Thornton, be prepared for some extra meat and spice. They prepare their Hawaiian style with bacon, pineapple, sausage, and jalapeno! Craving Chinese food? The United Chinese Restaurant & Sushi is a family-owned restaurant that has been open since 1993. It is run by a husband and wife, Chef Jimmy and Melissa. The couple moved their restaurant from Broomfield to Thornton in 2015. Some of their most popular Chinese dishes on the menu are chicken with green beans and sesame beef. You can also get made-to-order sushi, specialty rolls, or sashimi options. Root Down Denver is another hotspot that uses only local ingredients on its menu. Some of the most popular brunch options are huevos rancheros and zucchini bread french toast. The dinner menu is also delicious! They have options for gluten-free or vegan diets as well.
Final Thoughts on Moving to Thornton
Thornton, Colorado has a lot to offer for everyone! It's a great place for families because the neighborhoods are family-friendly and there are plenty of outdoor activities to enjoy. Living in Thornton puts you within a 2-3 hour drive away from ski resorts in the Rocky Mountains where you can ski, snowboard, hike, camp, raft and much more. Thornton has its own city charm with parks, events, and an awesome community spirit. It's a great place to consider if the hectic city lifestyle of Denver just isn't for you. We hope our guide on the 10 Things to Know Before Moving to Thorton, Colorado has helped you make the decision on whether to move to this city. If you're considering a move, our team of top local Real Estate Agents would love to help you. Just contact us to help with your relocation or with any questions you might have. We've provided some awesome recommendations for activities and places to try when you get there if Thornton turns out to be the place for you!

Find your new home
Search real estate and homes for sale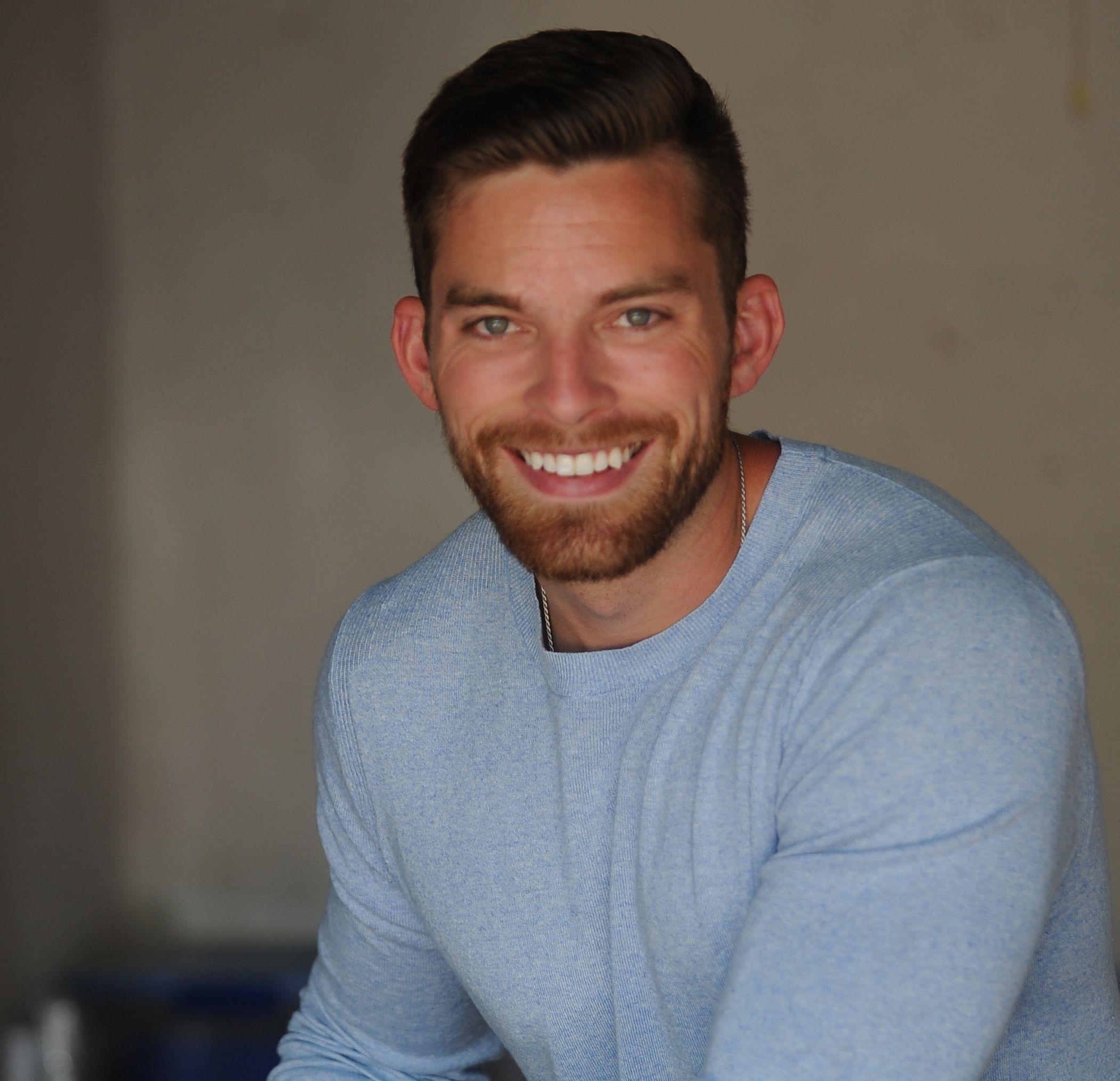 Ryan Fitzgerald
Hi there! My name is Ryan Fitzgerald, and I am a REALTOR®. My goal is to help you learn more about real estate through our Real Estate Blog! Hopefully, you enjoyed the above blog post and it found a way to provide help or value to you. When you're ready to buy or sell a home of your own let us know here. Please feel free to join the conversation by dropping us a comment below.