7 Things to Know BEFORE Moving to South Dakota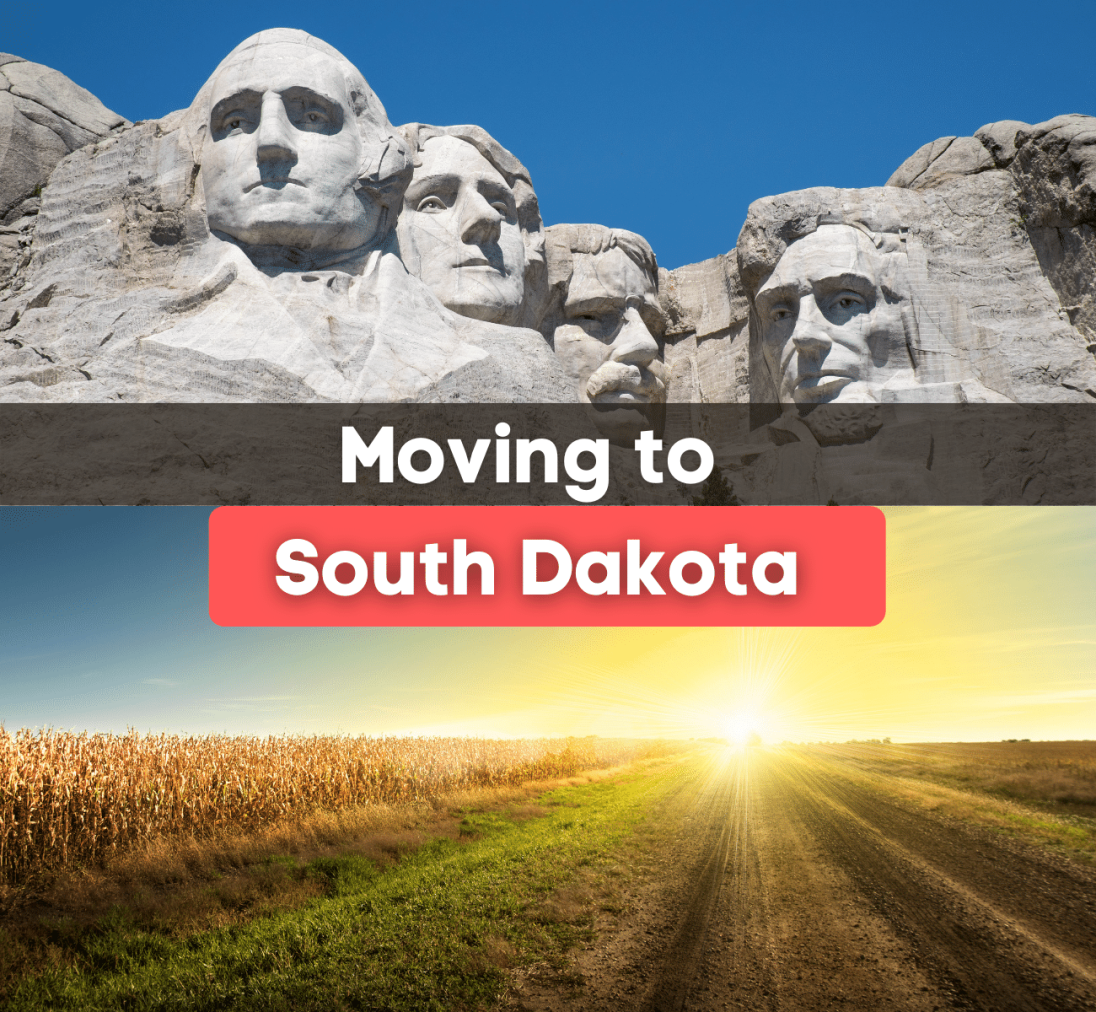 Living in South Dakota
Are you thinking of moving to South Dakota? Make sure you know these seven things before moving to South Dakota!
Yes, people do live here! Many overlook this beautiful midwest state in the middle of the country between Wyoming and Minnesota.
South Dakota is an excellent place to live for its rich agriculture and tourism to historical attractions such as Mt. Rushmore & Crazy Horse or events such as Sturgis that attract thousands of motorcyclists annually.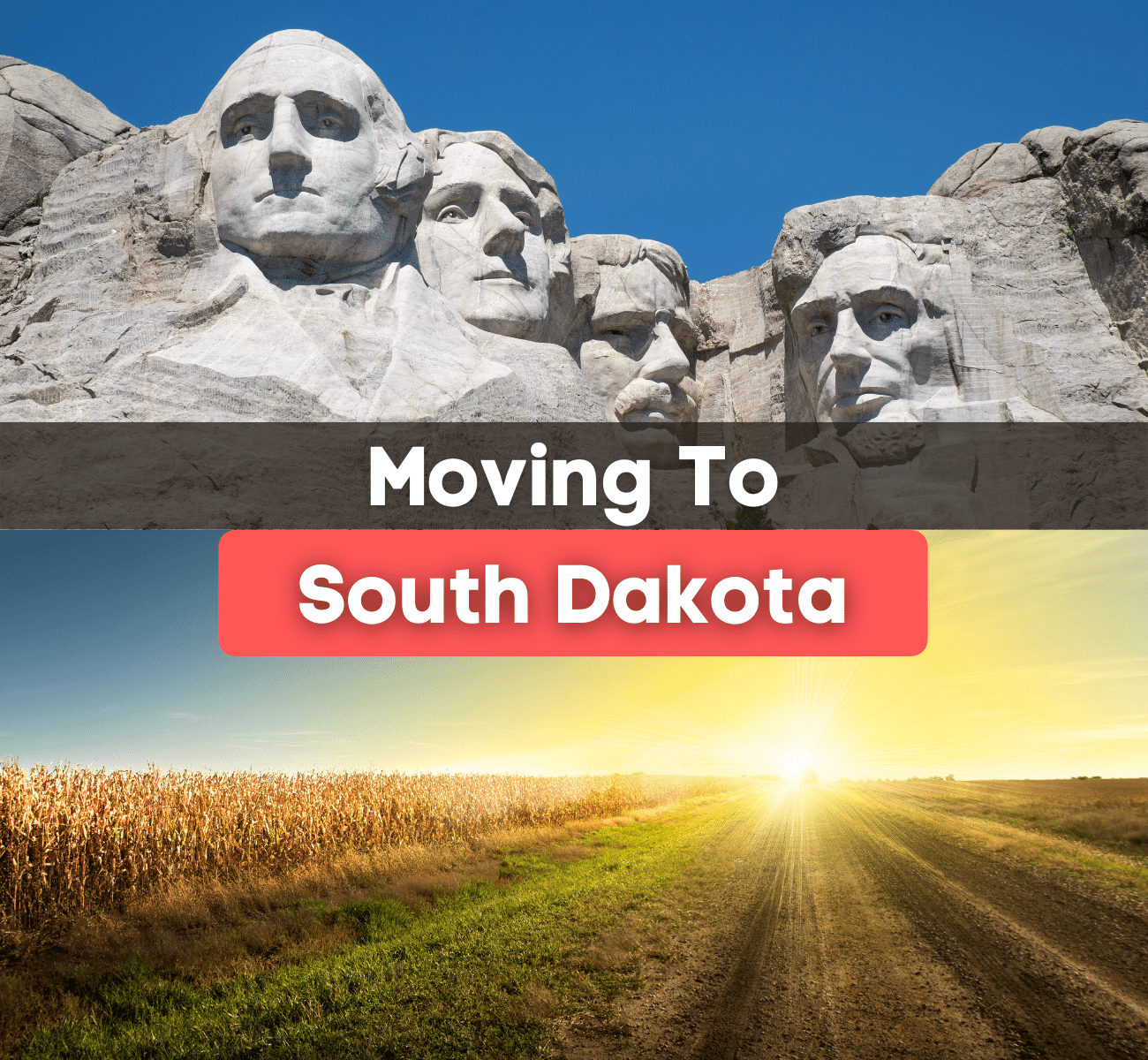 With a population of 879,336 people, South Dakota is a sparsely populated place with rolling planes in the eastern part of the state and rocky terrain in the west.
Along with some of the beautiful plains and cities spread across the state, South Dakota is also home to nine Indian reservations. The Native American population in this state is second to white individuals, and only 4% of the population is African American or Hispanic, making the state known not to be very diverse.
Most of the individuals here live in the agriculture industry, owning land full of crops or cows. It is a known joke that there are more cows than people, but it's true! Due to the large dairy and meat industry, there are 4x the amount of cattle than people living in the state.
South Dakota could be your next home if you look for a slow-paced midwestern lifestyle with vast landscapes and friendly people. Read below to see the seven things you should know before moving to South Dakota.
Here are the things you should know about South Dakota!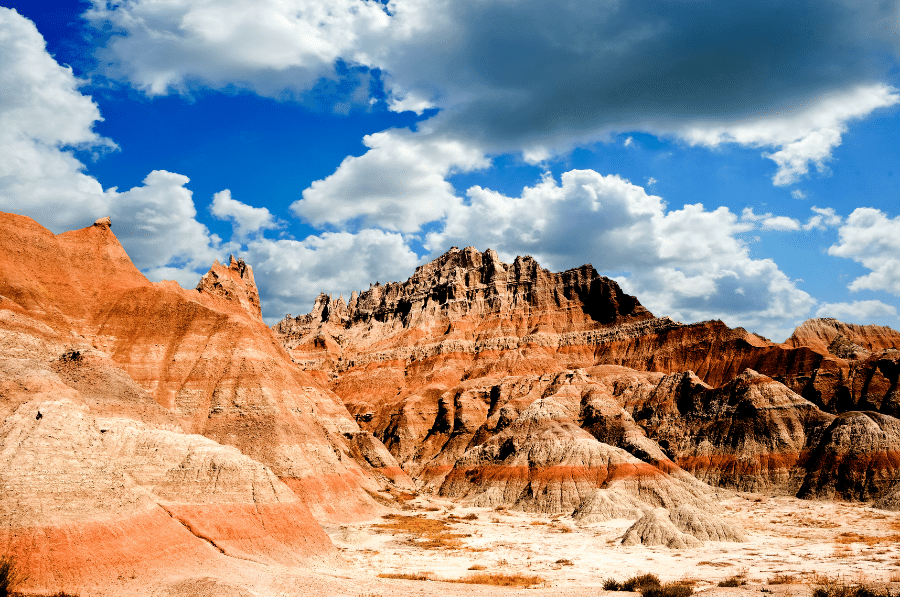 Living in South Dakota is Cheap
Living in South Dakota is very affordable. The cost of living here is 1.12 times less expensive than in the rest of the United States, with goods and services costing 12.1% less than they do nationwide.
When buying a home here, the first thing to consider is if you want to live near a city or in the country. You can easily access goods and services near one of the cities. But, if you live out of the city to own more land or have rolling plains as your morning view, it will be a drive to get to anything.
The average home value in the state is $239,500, $52,200 less than the country's average of $291,700. Unlike many other places in the United States, South Dakota homes are known to have unfinished or finished basements as well as lots of land for gardening, playsets, and more. There are also some areas near lakes or rivers to own your very own waterfront home.
The most expensive place to live in South Dakota is Sioux Falls. If you want to live in a more metro city with large buildings and new trendy restaurants and bars, Sioux Falls, SD, will be your next home, with its average home value of $329,975. Sioux Falls has a great school district, a charming downtown, and many fun things to do and see, like Falls Park or the bike trail wrapping around the whole city.
But, if you truly want a small town to escape, Huron, SD, is the cheapest place to live in South Dakota, with an average home value of $159,232. Huron is known for hosting the state fair yearly and is an excellent hunting ground for pheasants.
There is a new home waiting for you in South Dakota, whether you want to live in a more affordable city, a suburb full of land, or a small town with tons of parkland.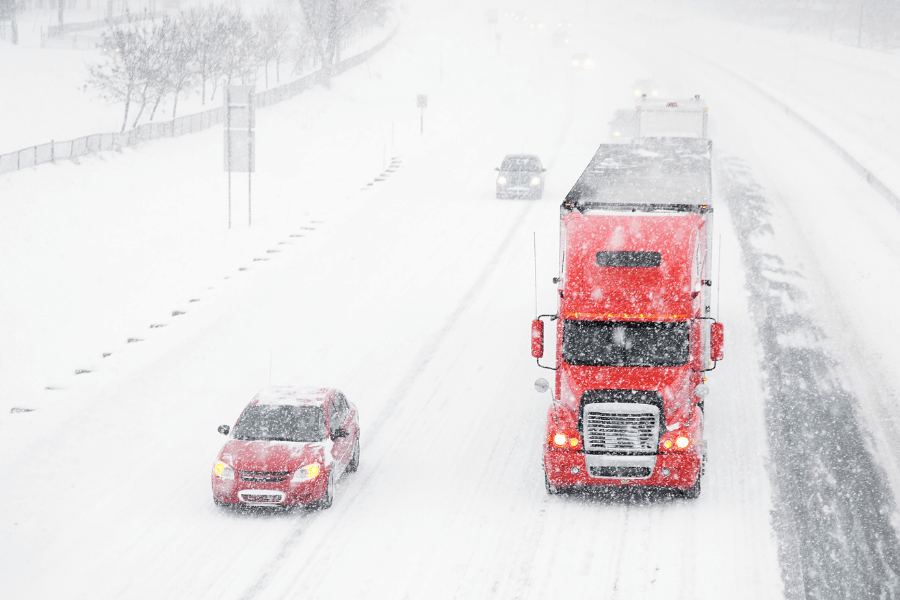 The Weather is Extreme
If you are considering moving to South Dakota, you might also consider expanding your closet. The weather in this state hits extreme temperatures in both the winter and summer months, causing you to want to own a thick winter jacket and a closet of breezy summer clothes.
Winters in South Dakota can be brutal. The average temperature in January is a blistering 32 degrees with lows of 10 degrees Fahrenheit and a seemingly constant snowfall throughout the entire month averaging about 2 inches a day.
The coldest temperature recorded for the state was -58 degrees; it was 31 degrees below zero with winds of 16mph. That said, be prepared to face lots of cold days and ice-chilling winds during the winter months here.
Unfortunately, summers can be just as extreme here but for a shorter duration. The summer months in South Dakota are the end of May to the beginning of September, with average highs being around 90 degrees. The nice thing is that the air cools at night at about 60 degrees, causing fantastic campfire weather.
Before moving here, the temperatures are not the only thing to look out for as far as South Dakota weather. The state also has many natural disasters to look out for.
The state lies in an area called Tornado Alley, with an average of seven tornados yearly. Although not many tornados touch the ground, this treacherous weather also produces large amounts of damaging hail, flooding rains, and winds that can do as much damage.
Not only do you have to be on a tornado watch here but also a blizzard watch. South Dakota is known to have some of the most blizzards in the country, with its windy terrain and large amounts of minor falls. The most snowfall recorded in the state was 94.7 inches, which you can imagine locks people in their homes with no escape. Be on the lookout and expect a few "snow days" a year while living here.
Although the weather can be crazy at times, you get to enjoy every season here.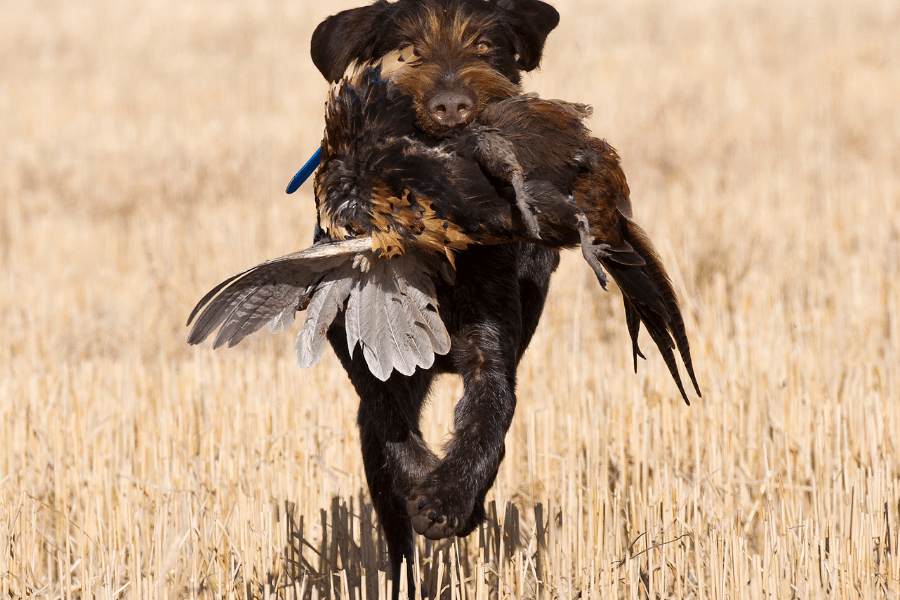 There Are Lots of Vistors Each Year
The population in South Dakota itself is not large, but tourism racks up in numbers each year due to the many attractions the state holds and two main events that draw people from all over the country to this state; Sturgis and hunting season.
The Sturgis Motorcycle Rally started in 1938 and has occurred every year since in Sturgis, SD. The event hosts up to 700,000 motorcyclists and motorcycle fans yearly for races, cycle shows, and concerts. The rally lasts ten days and brings the town and state many tourists a year, bringing in $1.2 million in tax revenue. While living in South Dakota, you can always tell when Sturgis is by the thousands of motorcyclists suddenly taking up the roads.
The hunting season is the second most significant event in the state to rack up its tourism numbers. Hunting season in South Dakota is September 1st-June 1st every year, and 25% of the population are hunters themselves. Each year avid hunters come from all over the area to enjoy the world-renowned pheasant hunting grounds all over the state, as well as deer, elk, turkey, and more. It is estimated that hunting alone generates around $223 million in retail economic impact annually for the state.
This state is a dream come true if you enjoy motorcycles or hunting!
Everything is Far Apart
South Dakota is known for its rolling planes, which you can see for miles and miles, and sunsets that kiss the sky with stunning watercolors. But, due to so much farmland and being such a sparsely populated state, getting around can be a little more complex than some would like here.
Public transportation in South Dakota is scarce and only found in larger cities. Most people that live here own their car for transportation, and parking is effortless to find. But, due to the landscape, things are very spread out, and it takes longer to get places than in other states where cities are more condensed.
If you live outside of the city, it can take 20min to get to the closest gas station or food market in most places. So if you are headed home, think again if you will need gas or food for the evening/morning because it isn't an easy drive to get to quickly.
Uber and Lyft also just came to South Dakota in 2019 and is not always reliable source unless you are getting around downtown. In some of the state's rural areas, there might not be any drivers, so plan to rent a car if visiting.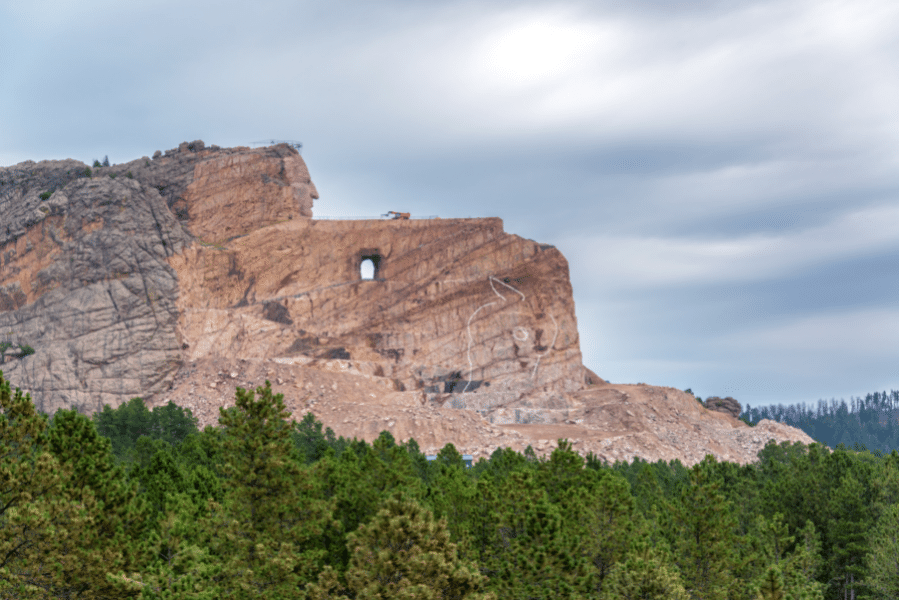 Tons of Things To Do and See
There are many attractions, parks, museums, and things to experience in South Dakota. Some of the most iconic things to do and see here are located near the Black Hills National Forest on the state's west side, including the Badlands, Custer State Park, Mt. Rushmore, Crazy Horse, and much more. The Missouri river also flows through the state, almost cutting the state in half, creating the east and west sides where people enjoy boating, swimming, and fishing.
Check out the list of local favorites below to see what you will put on your list of things to do in this beautiful state.
Local Favorites:
Jobs Are Easy To Find
South Dakota is one of the cheapest places to live and has a booming job market. The top three industries are agriculture, mining and power, and manufacturing. The unemployment rate is also a low 2.17% compared to the nation's average of 3.7%, meaning many people maintain jobs in the state.
The state's average salary is $59,815 compared to the nation's $54,132. With a higher salary average and lower cost of living, it is no shock that South Dakota has one of the best qualities of life in the country.
The way of life in South Dakota is also very different than other states. People here are known to work hard but have a slower way of life. Manual labor jobs are typical; people enjoy their free time outdoors instead of going to fancy restaurants and bars. The fast-paced way of life that you find in major cities is something you will not come across in any part of South Dakota.
Unique Nightlife
Nightlife in South Dakota is redefined. Instead of crazy nightclubs and bars with live DJs, you will find yourself in home-town dive bars cheering on the Vikings and playing darts or traveling to Deadwood to take your chances at the casinos.
Although larger cities like Sioux Falls are starting to become more urban with hip bars and cocktails paired with live music, in less populated areas like to chill with a beer at a local dive bar, you won't find the crazy clubs that stay open until 4 am like you will in other states, but whatever mood you are in there is a bar or place to be at night in South Dakota.
Find the right bar for you below in South Dakota.
Pros and Cons of Living in South Dakota
Pros
Cheap Living
Lots of Job Opportunites
Great Events
Beautiful Attractions
Diverse Landscape
Cons
Extreme Weather
Things are far apart
Not much public transportation
No Diversity
Moving to South Dakota - Final Thoughts
South Dakota is a beautiful place to live if you are willing to bear the cold and adjust to a slower way of life. This could be your next home with cheap real estate, many things to do and see, and many job opportunities.
If you or anyone else you may know is interested in homes for sale in South Dakota, make sure to contact us here to be connected with one of our Realty Specialists!

Find your new home
Search real estate and homes for sale