5 Things to Know BEFORE Moving to Sioux Falls, SD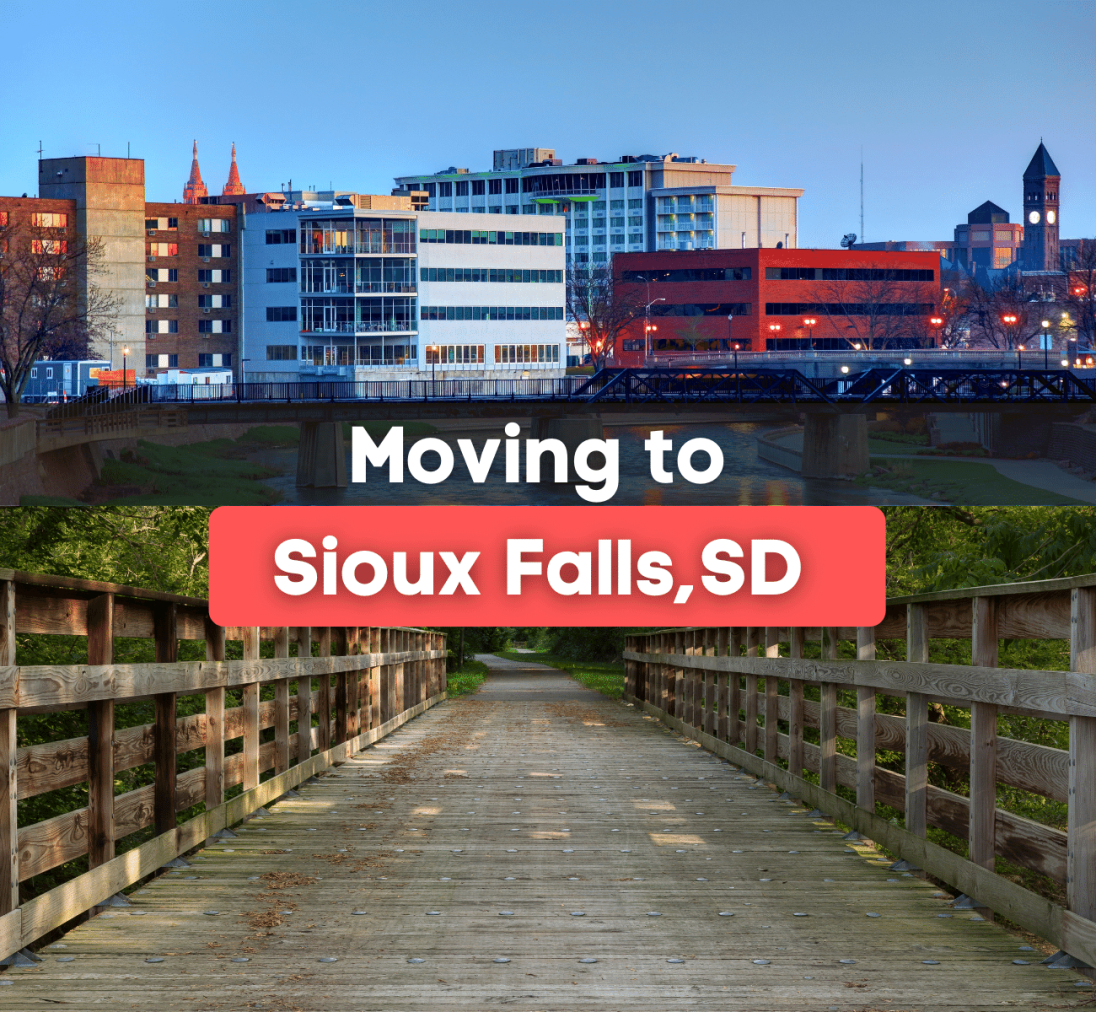 Living in Sioux Falls, SD
Are you moving to Sioux Falls, SD? Make sure you know these five things before moving to Sioux Falls!
Sioux Falls is a great place to live. Who wouldn't want to move here with a low cost of living, beautiful parks and attractions, world-class hunting, vibrant nightlife, and highly rated school systems?
As the largest city in South Dakota with a population of 180,927, Sioux Falls is the closest to "city life," as you will get in this midwest prairie area. The downtown area is the pulse of this city, with the Big Sioux river flowing between the streets full of restaurants, shops, businesses, bars, and cafes being pushed from the city's natural attraction Falls Park.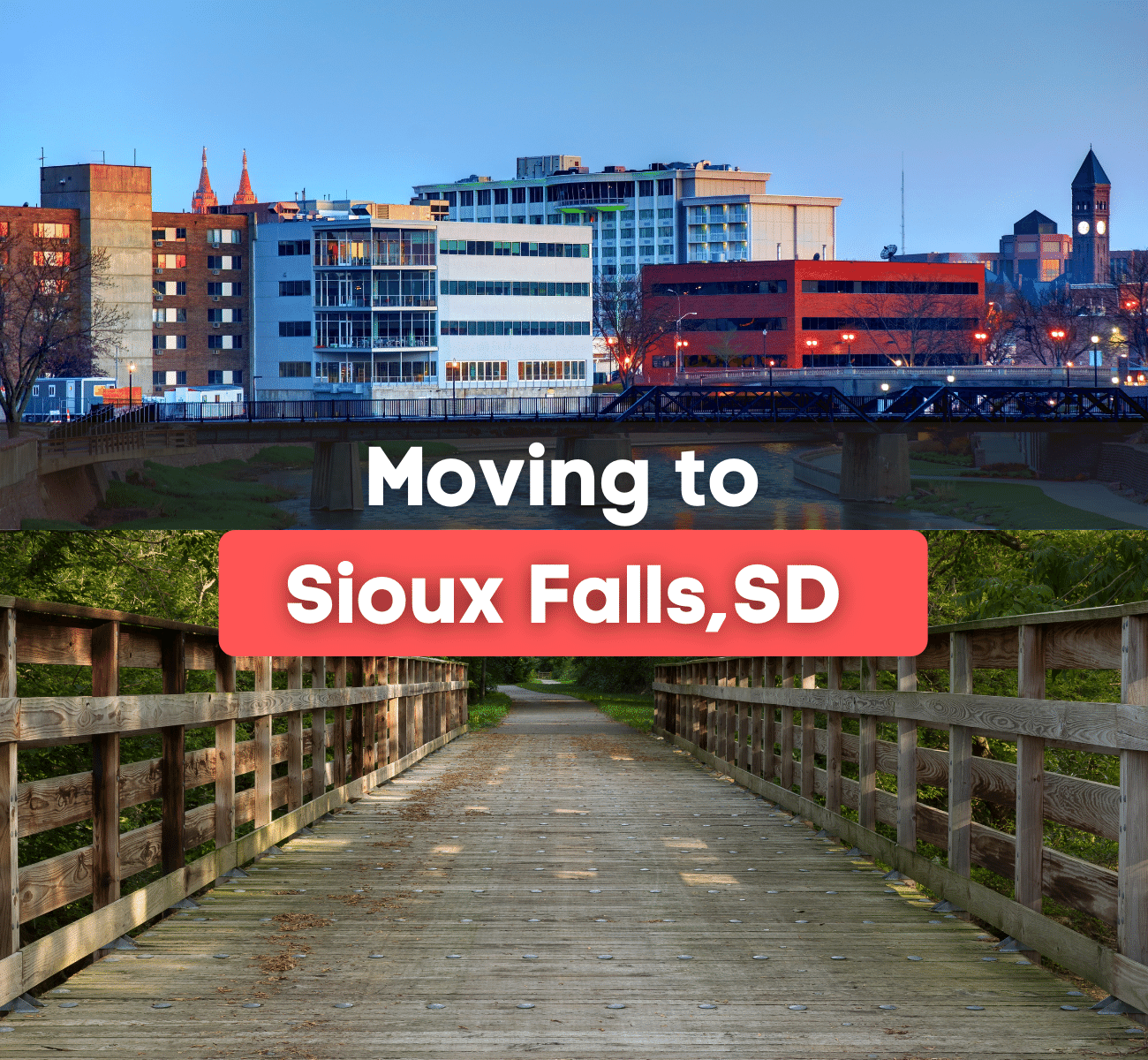 Sioux Falls is located in the state's southeast and full of rolling plains that you can see for miles and miles. You get the benefit of living in a larger city with a small-town feel here with tons to do but still know your neighbor.
Read below to learn about the top five things you should know before moving to Sioux Falls, SD. This way, you can prepare for your exciting move to the great state of South Dakota in the best city it offers!
Here are the things you should know BEFORE moving to Sioux Falls, SD
Sioux Falls is a Cheap Place to Live
Living in Sioux Falls, SD, is cheap. Although it is the most populated city in the state, the average house value is still only $320k compared to the national average of around $428k.
Not only are homes cheaper on average, but they typically have more space. Houses in Sioux Falls are known to have spacious layouts with multiple floors and large backyards or green spaces. Due to the prairie ground that is easy to dig into, it is also not uncommon to have an unfinished basement, which is not often seen in other parts of the country.
Home costs are not the only lower cost in Sioux Falls, SD. Other products, such as gas and groceries, are also on the cheaper end of the spectrum.
South Dakota generally has some of the cheapest gas in the country, maintaining a price of around $1 cheaper per gallon. This causes people to spend less to fill their tanks, even if people typically have to drive further than in other areas due to the sparse layout of the state itself.
Another aspect of the overall cost of living here is groceries. On the national score chart for food costs, if a city has a score above 100, the cost of groceries is higher than the national average. Sioux Falls's score is 100.1, meaning that the cost of groceries is about even the national average. But, the overall cost of living is still meager, and you get what you pay for.
Everything is Far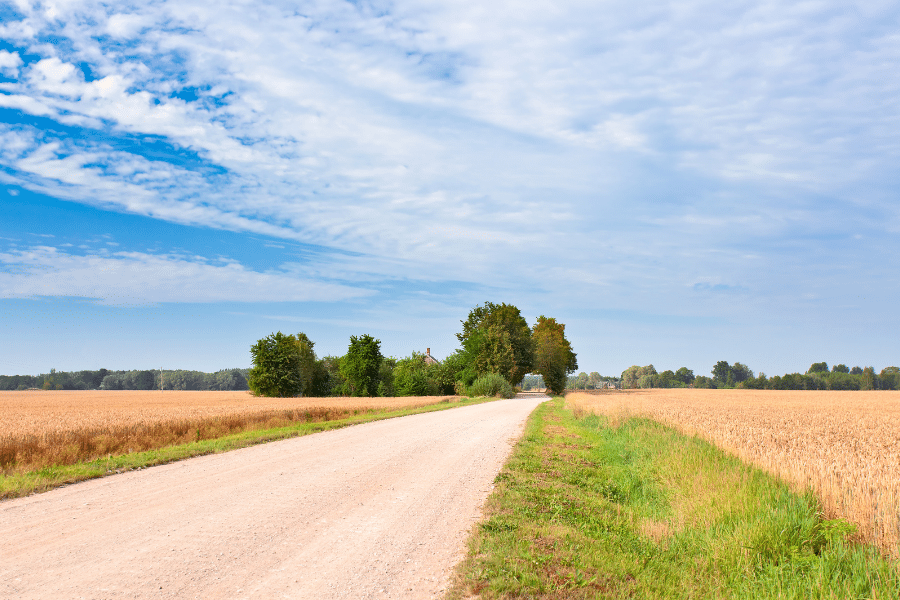 Although there never seems to be horrible traffic in Sioux Falls, there are still pros and cons. The city is spread out, with homes, schools, and stores far away, except in the downtown area.
Sioux Falls is not a walkable city unless you live downtown with access to transportation. Public buses are the city's primary public transport source, with lines running all over the downtown and surrounding areas and a free public trolley that runs year-round. But, the buses and trolleys do not cover residential areas outside the downtown area, causing most people to own a car here.
If you are someone wanting to live in more of the country areas of the city, you should expect at least a 20-minute drive to any grocery store or gas station. Although Sioux Falls is growing, and the many regions that used to be just gravel roads are now full of houses and stores, you should always fill up and grab groceries in town before heading home.
The last thing to consider with transportation in Sioux Falls is the weather and landscape. It often snows here, and there are lots of hills and gravel roads, causing driving to be difficult and dangerous at times. Most people that own a car here choose to spend the extra money on a full-wheel drive vehicle so that during the winter months getting around is a little easier and the chances of getting stuck on an icy hill or deep snow are less. It is also not rare to see people putting chains on their tires during the winter to get through the rough patches on the roads, especially if you have to take gravel.
Extreme Weather
Sioux Falls is a four-season city with some extreme weather. Known for its snowy winters and hot, dry summers, you genuinely experience every season here.
Winters are from November to March, with temperatures rarely getting above 45 degrees and as cold as negative 10 degrees. Christmas time is genuinely magical, though, with always having a white Christmas to enjoy. It seems never to stop snowing during the winter here; on average, you will see about 38inches of snow a year. Families spend their days enjoying sledding, ice skating, snowboarding/skiing, and snowman-making during this cold season.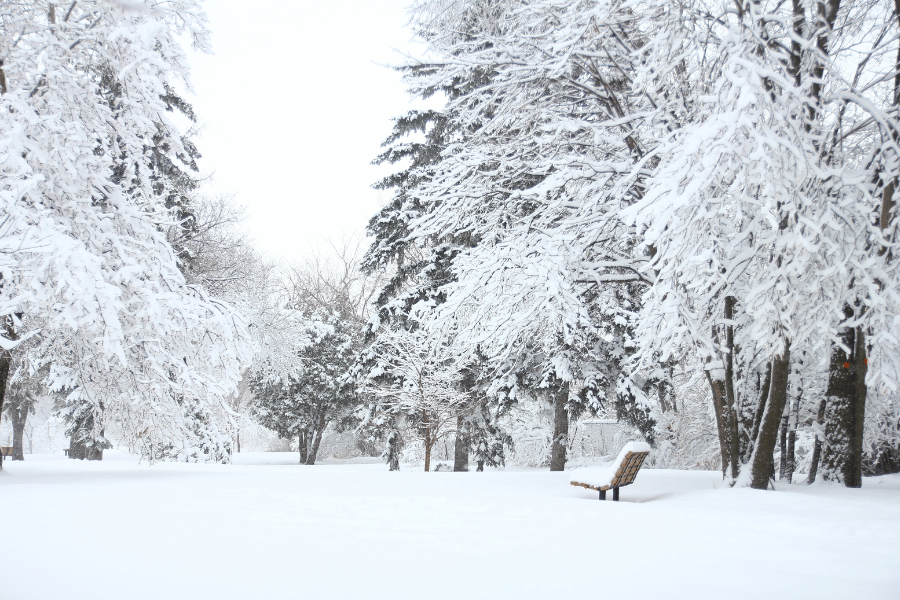 March marks the end of winter, and spring begins, lasting until June. Spring in Sioux Falls uncovers all of the grass and flowers buried under snow and ice all winter, showcasing their colors again. Temperatures range from 37-75 degrees throughout the months, and it rains reasonably, typically around 27 inches yearly.
Summers are from June to August and can get as hot as over 100 degrees some days. But summer evenings cool off and are great for a friendly fire while gazing at the sky full of stars, further out into the country and away from the city lights.
Lastly, fall is one of the best seasons here, from August to November, with temperatures ranging from 40-75 degrees. The corn fields turn into corn mazes, apple tree farms and pumpkin patches open their doors, and the outdoor parks and trails showcase stunning colors.
Unfortunately, not only do you have to worry about the temperatures throughout the year, but also natural disasters. Sioux Falls has an average of about 36 tornados that occur each year and the highest frequencies of blizzards in the United States.
South Dakota sits in an area called tornado alley, where the weather conditions that tornados thrive in are seen often. With high winds, rain, hail, and temperature changes, tornados can touch down here and cause lots of damage. Be aware of the safest place to go if the threat of a tornado is evident in your area and how to best prepare.
Blizzards are also extremely common here with such low temperatures and high wind speeds. The most snow ever seen in a season in Sioux Falls was 94.7 inches! Make sure to pack your winter coat, gloves, and a hat before moving here, and maybe choose to stay home if a blizzard is possible.
An Outdoor Lovers Paradise
Sioux Falls is known for its outdoor activities and green spaces. Although there are no mountains or beaches here, there are many parks to enjoy, recreational fields and complexes, and world-class hunting grounds during the season.
The city has about 80 different parks to choose from, the largest being Great Bear, with 220 acres of land for picnics, hiking, jogging paths, and more. There is also a brand new state park a little bit outside the city on native grounds named Good Earth State Park, with beautiful tall grass fields and wildflowers.
Although temperatures are not ideal year-round for some of the activities people enjoy at park spaces, during the winter, these parks still see a lot of action, with the hills turning into sledding paths and the lakes freezing over into ice skating rinks.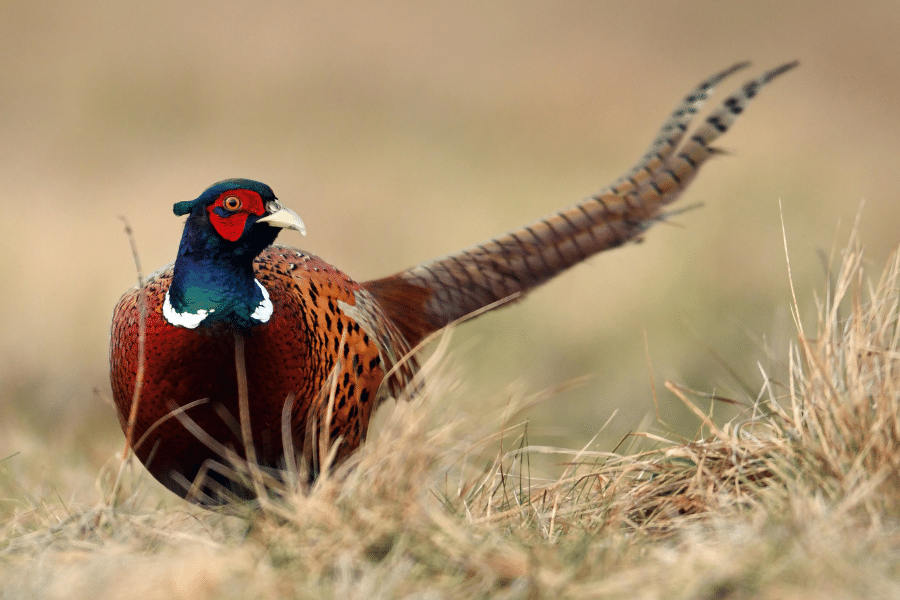 The general hunting season in Sioux Falls runs from November to the end of December, with some exceptions on what type of hunting you are doing. Each year, people come from all over looking for a particular type of hunting in these prairie fields...pheasant hunting.
The pheasant is the South Dakota state bird and is hunted yearly by people who enjoy a social hunt or are just starting. Pheasant hunting is known to be one of the best types of hunting and the most fun, running through the fall fields, setting the dogs on a hunt to bring back the ones you get, and in the end, a great bird to eat.
Pheasant hunting isn't the only type that Sioux Falls has to offer; there is also duck, goose, turkey, and deer hunting. Ensure you get the correct license for the animal you are hunting and know the right season and areas for it.
Check out the list below for some of the best parks in Sioux Falls, SD, for your next outdoor adventure!
Local Favorites:
Nightlife
Sioux Falls has grown tremendously over the years and developed an exciting and fun nightlife scene in its downtown and surrounding areas. Whether you are looking to catch a game at a local sports bar, enjoy a cigar with a glass of wine, dine at excellent restaurants with a view, or hit the dance floor at one of the clubs, you can find it all here.
The food industry in Sioux Falls is pretty diverse, with new restaurants of all cuisines constantly popping up. Also, when you are here, you must try the dish that the city is known for, chislic! This dish consists of skewered cubes of red meat, typically lamb or mutton, and then deep-fat fried. Although it's not the healthiest option, it is a must-try!
Find out where you want to go tonight from this list of local favorites below!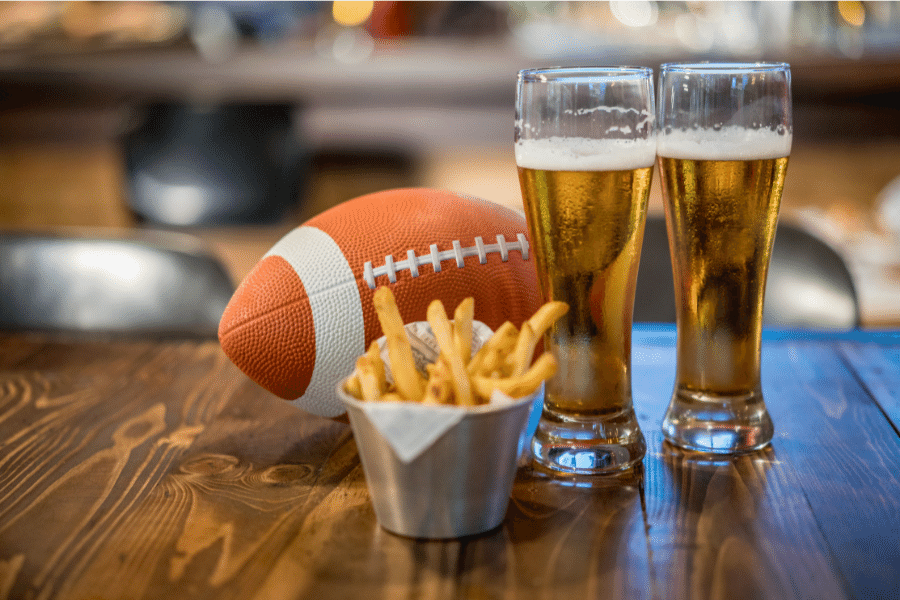 Pros and Cons of Living in Sioux Falls, SD
Pros
Low Cost of Living
Tons of Parks and Outdoor areas
Worl-class hunting
Fun nightlife
Great public schools
Cons
Extreme Temperatures
Everything is far away
Natural Disasters
Moving to Sioux Falls, SD - Final Thoughts
Sioux Falls is a fantastic place to live if you are willing to bundle up in the winter and find a lovely cold lake, river, or pool to cool off in the summer. With an exciting downtown, lots of outdoor activities, and a low cost of living, this city has something for everyone while not spending a fortune!
Whether looking for single-family homes for sale in Sioux Falls, townhomes for sale in Sioux Falls, or luxury homes for sale in Sioux Falls, finding your dream home in South Dakota could not be easier with the help of our home finder. If you or anyone you may know is interested in homes for sale in Sioux Falls, make sure to contact us here to be able to be connected with one of our Realty Specialists and find your new home.

Find your new home
Search real estate and homes for sale