10 Things to Know BEFORE Moving to Naperville: Living in Naperville, IL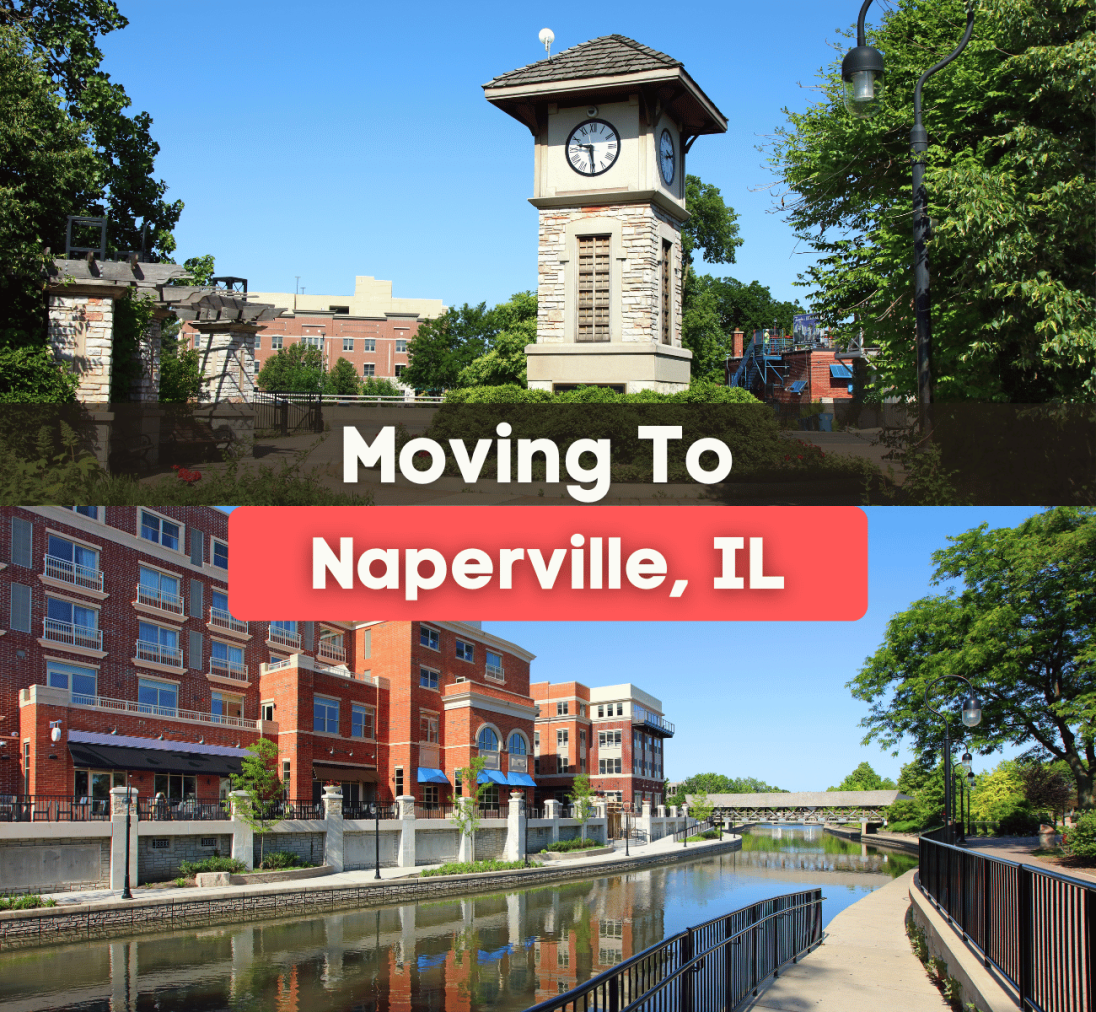 Living in Naperville
Are you thinking about moving to Naperville, IL? Find out more about life in Naperville as well as local favorites!
Found 28 miles west of Chicago lies the beautiful and historical city of Naperville, Illinois. Initially founded in 1831, this city in DuPage and Will County is home to a growing population of over 147,000 residents. Considered the fourth most populous city in Illinois, Naperville has been ranked as one of the top ten places to live in the Midwest and is one of the safest cities in the country. Also ranked as the wealthiest city in the Midwest and the eleventh wealthiest city in the nation, Naperville is an excellent place to live.
Best Known for its family-friendly atmosphere and high quality of life, Naperville provides its residents with a dense suburban way of life where most residents own their own homes. Attracting many young and motivated professionals to the area of the abundance of high-paying jobs and diverse career opportunities, Naperville is a progressive area with a lot to offer its residents. Naperville is unlike any other city in Illinois with its prime location, gorgeous real estate, high-quality school system, and top amenities.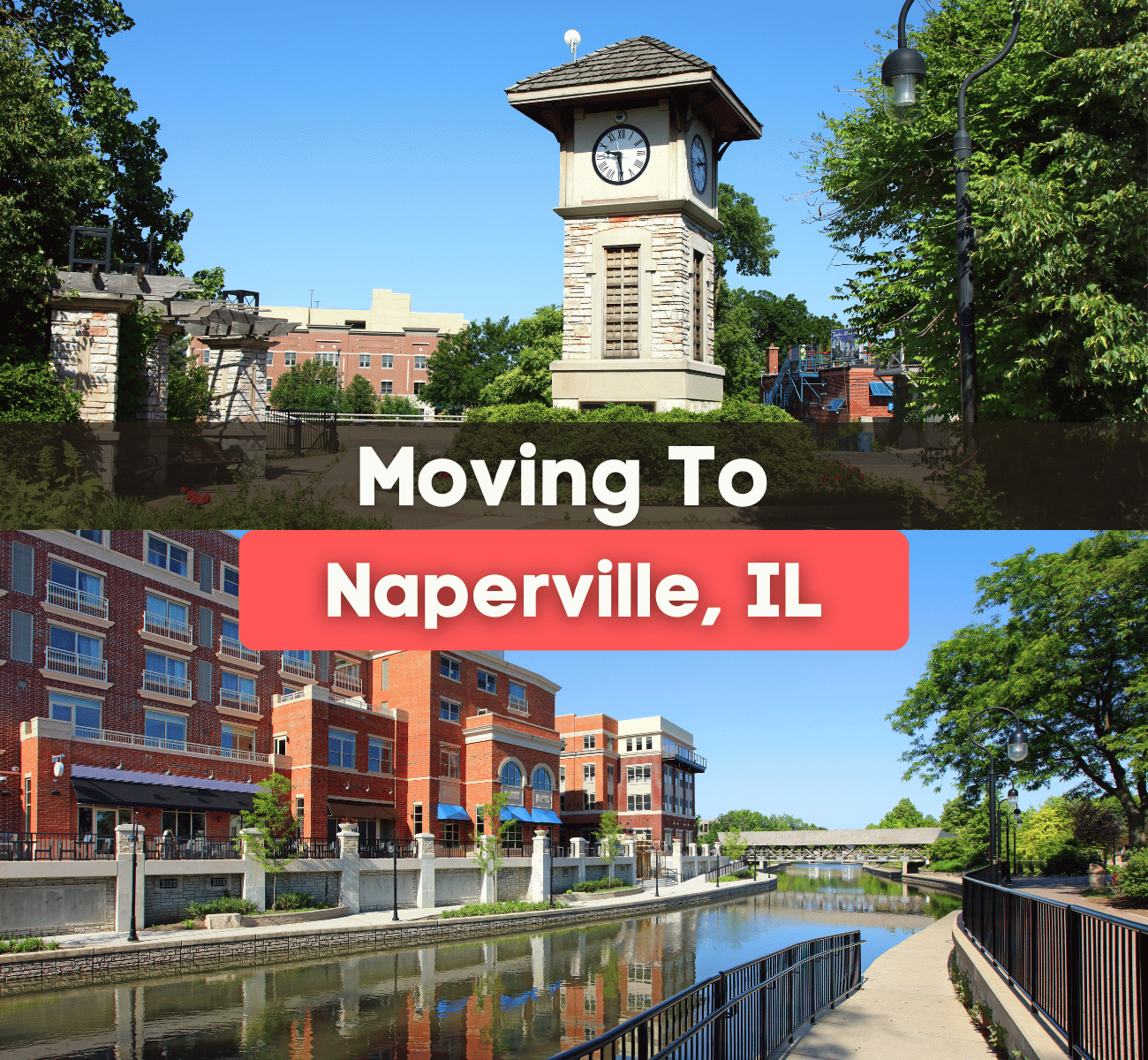 If you are among the masses thinking about moving to Naperville, you have come to the right place. Even though moving is exciting, it is often stressful and overwhelming, especially when you know nothing about your new city. Luckily, this moving guide was created with you in mind to help you better understand life in Naperville. By providing you with the pros and cons of the city as well as any local favorites and popular attractions, you can find out if Naperville is the right place for you before relocating.
Without further ado, read on to learn more about the 10 Things to Know BEFORE Moving to Naperville, IL!
Rich Historical Background
Naperville was established in 1831 and is the oldest city in the county. Named after founder Joseph Naper, this city is historically significant for its many original sawmills, gristmills, stores, and buildings. As an important stop between the cities of Chicago and Ottawa, Naperville has grown massively over the years and continues to impact the surrounding areas.
Check out these local favorite historical sites and landmarks in Naperville, IL:
Naper Settlement: Visit this 12-acre outdoor historical museum with over 30 historic buildings and a pioneer reenactment village.
Riverwalk Park: This historical park is free and offers a playground, walking trails, a horseshoe pit, paddleboat rentals, and an outdoor ice rink in the winter.
Naperville Historic District: Listed on the National Register of Historic Places, this historic district is adjacent to the Naper Settlement.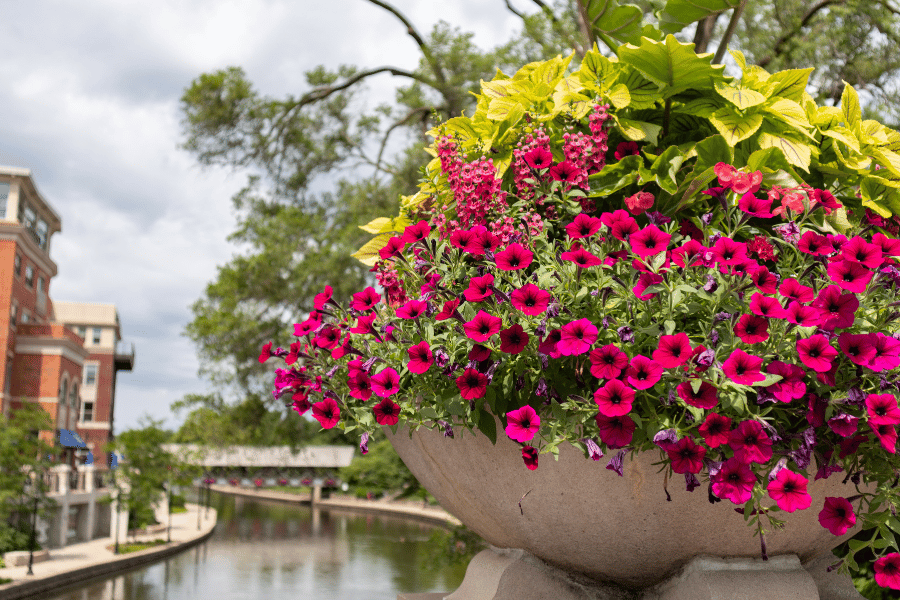 Higher Cost of Living
While Illinois is known to have a lower cost of living, Naperville is considerably more expensive than average. With a cost of living that is 44% more expensive than the national average, living in Naperville certainly comes with a high price tag. Recently ranked as the wealthiest city in the midwest, this high cost of living can be attributed to the city's desirable amenities, higher safety rating, popular businesses, and family-friendly way of life.
The cost of living in Naperville is 17.5% higher than that in Chicago. On the plus side, the cost of rent and groceries in Naperville is 25% cheaper than living in Chicago. The sales tax rate in Naperville is also 7.75% which is lower than the sales tax rate in Chicago and the county. To live comfortably in Naperville, a single adult must make an average annual income of about $27,101 after taxes, while the average household income for a family in Naperville is about $125,926.
Great Housing Market
Housing costs in Naperville are one of the highest expenses for those living in the city. With housing costs in Naperville that are 43% higher than the housing costs in Chicago, residents will spend at least 30% of their income on housing. Referred to as a seller's housing market, housing prices in Naperville tend to be higher in the city, and the homes sell rather quickly. As prices continue to increase, sales are expected to decrease over the next few months into the beginning of the new year. With a somewhat competitive housing market, homes generally sell within the first 15 days. Naperville's most famous architectural styles include a modern farmhouse, French country, English cottage, Tudor, and modern contemporary styles.
Thriving Economy
Found within the Illinois Technology and Research Corridor, Naperville is home to many large corporations and high-tech companies. With a current unemployment rate of 4.4%, which is only 0.2% higher than the national average, the Naperville economy is slowly but surely making a comeback after recent business closures and shutdowns due to the onslaught of the COVID-19 Pandemic.
Not only is Naperville known for its abundance of job opportunities, but most jobs are highly paying with fantastic benefits. For those searching for a job, some of the top economic industries in Naperville include technical services, manufacturing, business services, mining, education, healthcare, and agriculture. The biggest employers in Naperville are Edward-Elmhurst Healthcare, Stanley Convergent Security, Ottawa Acquisition, Accenture, and Northwestern University. Plus, residents that do not mind a short commute to Chicago have access to 36 Fortune 500 companies.
Fantastic School System
The residents of Naperville are extremely well-educated thanks to the city's highly-rated public school system and proximity to top higher education opportunities. As part of the Naperville Community Unified School District, school-aged children have access to some of the best public schools in Illinois.
Teaching over 16,000 students, the Naperville Community Unified School District has several schools that rank among some of the best in the country for grades K through 12. Some top schools in Naperville include Elmwood Elementary School, Gregory Middle School, and Neuqua Valley High School.
For those interested in higher education opportunities, Naperville is next to many sought-after colleges and universities that offer a variety of programs and degrees.
Check out these higher education institutions near Naperville, IL:
North Central College: This private, non-profit four-year college was ranked as the fourth-best college for journalism.
College of DuPage: This public community college has a main campus in Glen Ellyn, Illinois.
Benedictine University: Located in Lisle, Illinois, this Roman Catholic University was founded in 1887.
Aurora University: This private, non-profit four-year university was ranked as the best online school for social work.
Access to Public Transportation
With an average walk score of 34 out of 100, most residents need to bring their car or take advantage of public transportation. While the most walkable neighborhoods in Naperville are Downtown, East Highlands, and Wood Lake, commuting to other city sections will require a vehicle. Unfortunately, since most residents rely on driving, the roads are easily congested due to high traffic. To avoid long commute times on the street, Naperville has excellent public transportation through a regular commuter rail line and bus services. Traveling around town could not be more accessible with multiple stops throughout the city and access to Chicago and other nearby popular destinations.
Comfortable Weather
They are considered to have a humid continental climate, and Naperville experiences warm summers and cold winters with significant seasonal temperature differences. With frequent fluctuations in temperature, humidity, wind direction, and cloud coverage, Naperville is generally a comfortable place to live since residents will experience all four seasons throughout the year. During the summer, the hottest month is July, with an average high temperature of 83 degrees Fahrenheit. Meanwhile, January is the coldest month, with average low temperatures of 15 degrees Fahrenheit. Receiving an average of 39 inches of rain per year and 29 inches of snow per year, Naperville can expect around 120 days per year of precipitation. Make sure to pack a heavy coat and waterproof shoes.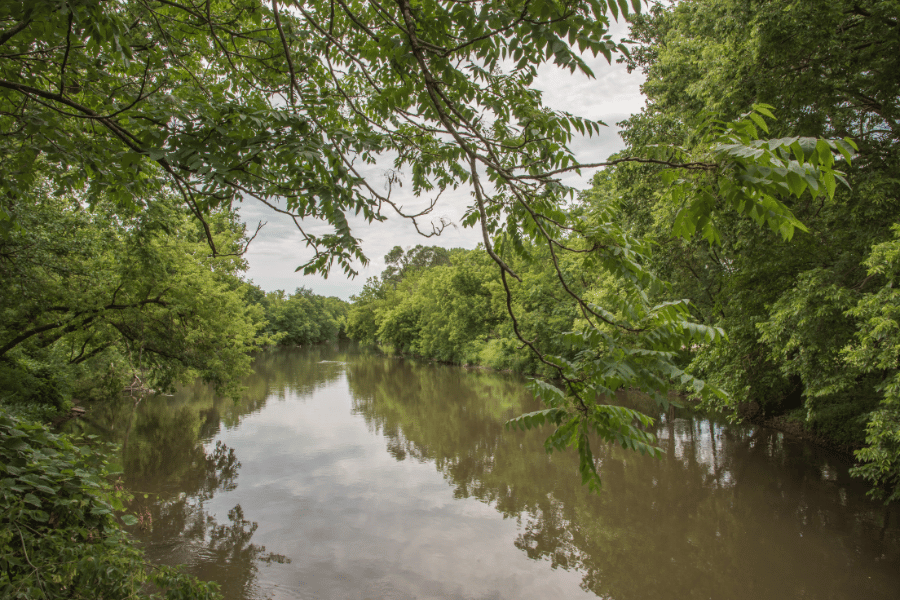 Low Crime Rate
With a crime rate that is 91% lower than the national average, your chance of becoming a victim of violent crime is one in 1,511, and your chance of becoming a victim of property crime is one in 284. This means Naperville is in the 78th percentile for safety and is considered one of Illinois's safest cities. The most common crimes in Naperville are assault and theft.
Ironically, Chicago's violent crime rate is 164% higher than the national average. This is why the notoriously low crime rate in Naperville makes the city one of the most sought-after places to live for families. Even though Naperville is safer than other areas in Illinois, residents still need to be aware of their surroundings and are encouraged to follow recommended safety precautions. Check out this Living Alone: Home Safety Checklist for more safety tips and tricks for those moving alone.
Naperville is Family-Friendly
Drawn to the area for its high safety rating and top-rated schools, Naperville is a family-friendly place to live and a great spot to raise children. With stuff to do for all ages, Naperville has many options for family fun. Whether you want to take your kids to one of the local parks, spend the day at a museum, or check out the latest movie, there are plenty of indoor and outdoor adventures to take part in when living in Naperville.
Check out these family-friendly activities in Naperville, IL:
DuPage Children's Museum: An excellent place to bring the family, this museum is dedicated to the education of young children through hands-on exploration.
Centennial Beach: With a zero-depth entry point and depths up to 15 feet, this riverside watering hole resides in a former quarry and is a popular spot for many Naperville residents during the warmer months. There are water slides, a diving board, and beach volleyball courts.
Knoch Knolls Nature Center: This family-friendly nature center is kid-oriented and features a variety of exhibits, play areas, an aquarium, and multiple live animals. There are even scenic walking paths and a place to play disc golf.
iFly Naperville: Have you always wanted to go indoor skydiving? Now is your chance. Packages start at $59 per person.
Naperville Kayak: Rent kayaks and stand-up paddleboards that are fit for the whole family at this outdoor recreation company. With a starting point at the Paddleboat Quarry, have fun on this river trip experience.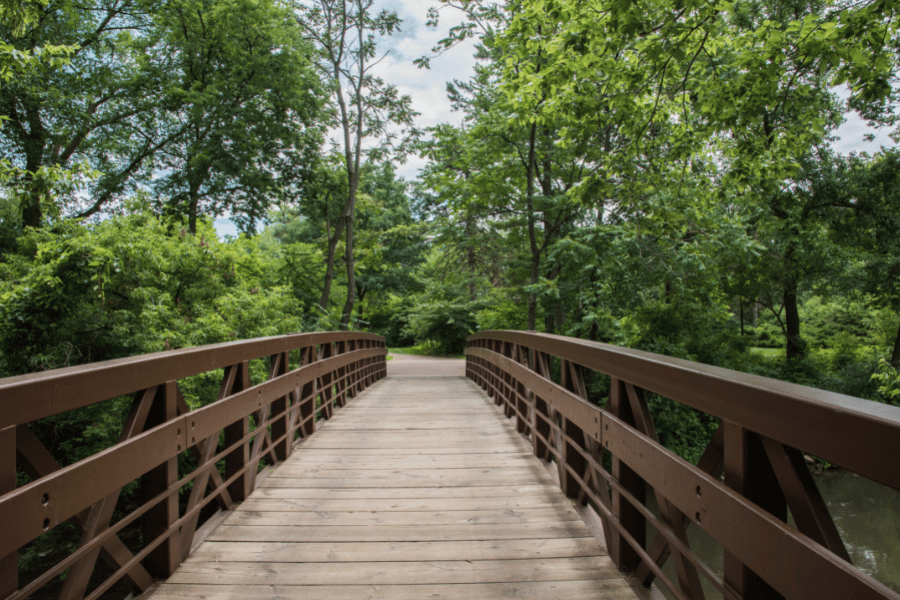 Amazing Food Scene
Providing a diverse mixture of restaurants that will appeal to any palate, Naperville has quickly become a beloved food destination for its variety of Chicago-style favorites and international flavors. From hotdogs and deep-dish pizza to barbeque and Mexican-style dishes, there is always something new to try when living in Naperville. Since eating out is a local past-time, always have restaurants, cafes, or pubs to dine at.
Check out these favorite local restaurants in Naperville, IL:
Fire It Up Naperville: Known for its homemade tacos using fresh local ingredients.
The White Chocolate Grill: A great place to enjoy a craft cocktail and excellent food.
Granite City Food and Brewery: This American restaurant and brewery serve comfort food favorites, and craft beer brewed on-site.
Portillo's Hot Dogs: This counter-style fast food restaurant serves Italian favorites and classic hotdogs.
Quiubo: Enjoy modern Mexican dishes in a relaxed atmosphere. The fried avocado tacos are a must-try!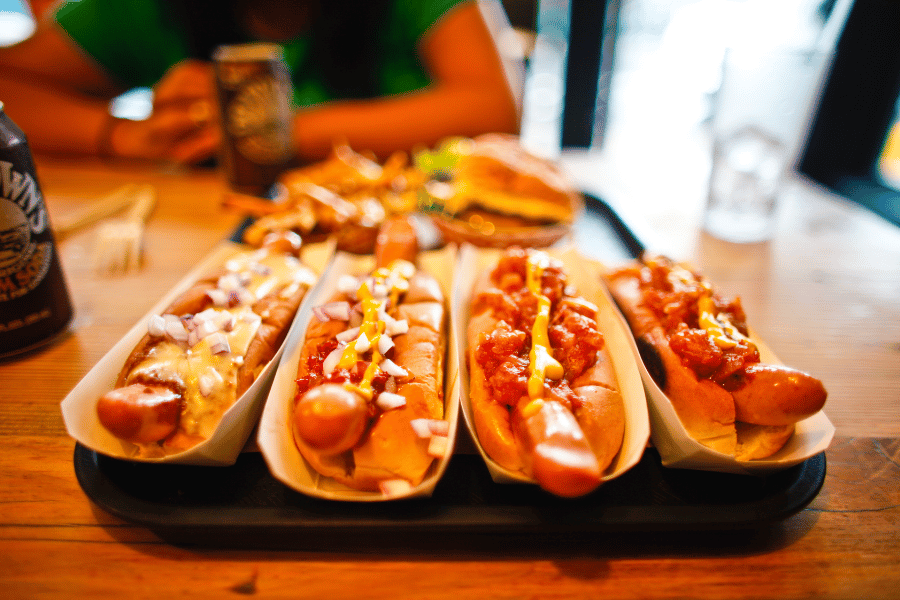 Relocating to Naperville, IL Pros and Cons
Pros:
Low crime rate.
Family-friendly activities.
Great public schools.
Employment opportunities.
Amazing food.
Cons:
High cost of living.
High housing costs.
Lots of traffic.
Cold and snowy winters.
The Bottom Line - Moving to Naperville
Whether you are moving to Naperville for work or to raise your family, the city has many opportunities to offer its residents. Naperville is a good and safe place to live, and many homeowners and renters are drawn to the area for its fantastic real estate.
If you decide to buy a home in Naperville, please contact one of our friendly and experienced Realty Specialists to help you through the home-buying process. Once you have decided on a property type and budget, our team will help you find your dream home in Naperville, IL. Contact us today!

Find your new home
Search real estate and homes for sale