7 Best Places to Live in South Dakota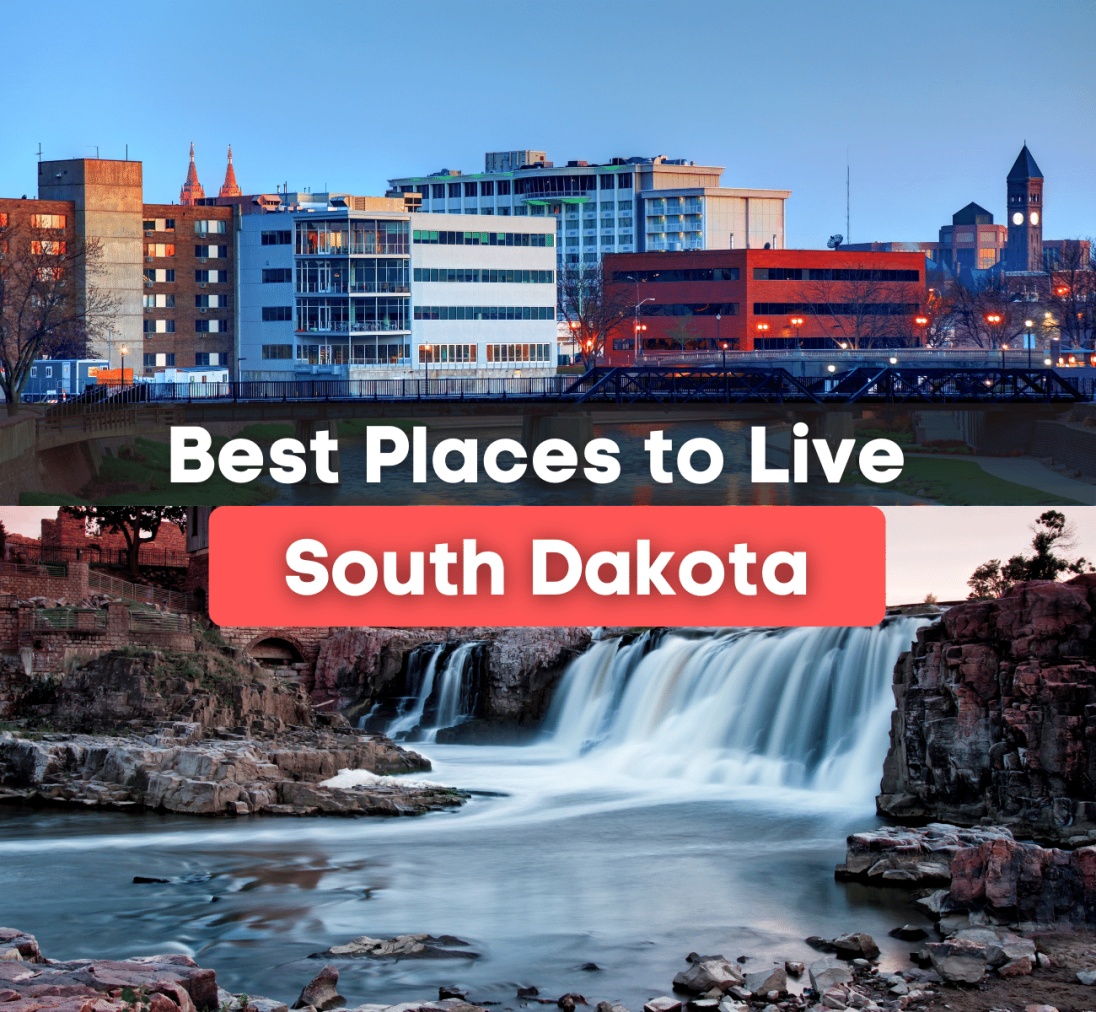 Best Places to Live in South Dakota
Searching for the best places to live in South Dakota? Check out these seven great South Dakota cities!
South Dakota is a great place to live. Home to Mt. Rushmore and the Badlands, the state has a diverse landscape with rolling plains, canyons, lakes, and the Missouri river flowing through its center. Known for tourism and agriculture, this is a great state to live in if you are looking for a lower cost of living with more space, lots of outdoor activities to enjoy, and a slower pace of life.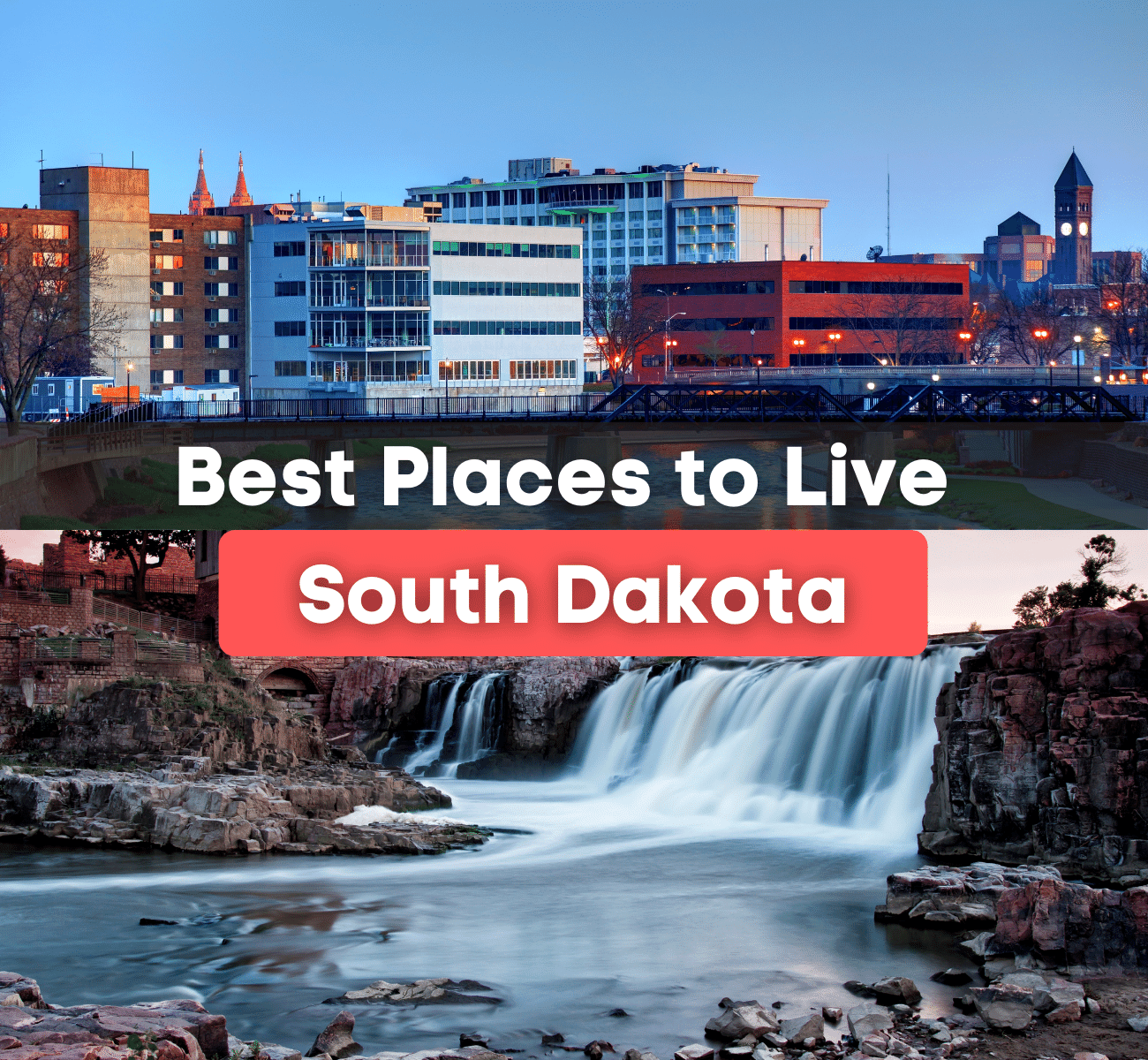 Located in the middle of the United States between Minnesota and Wyoming with a population of 879,226, everything is very spread out here. Whether you are looking for a city with access to lots of things to do and explore or a place where you are genuinely in the middle of nowhere where you can escape, South Dakota has a place for you.
Check out these top places to live in South Dakota!
Sioux Falls
One of the best places to live in South Dakota, this city is known for its stunning Falls Park, the city's main natural attraction. These significant falls that the city initially got its name from flow through downtown, running over large red rocks and creating a stunning river.
With the largest population in the state of 180,927, this is the closest to city life that you will get in South Dakota. Downtown Sioux Falls is full of restaurants, bars, a few new cocktail bars/clubs, a significant performance center/science center, and many small stores to explore. The surrounding city also has a lot: excellent school districts, parks, recreational courts, a large zoo, and a bike path that wraps around the whole town.
Check out the best things to do and see in this fun city!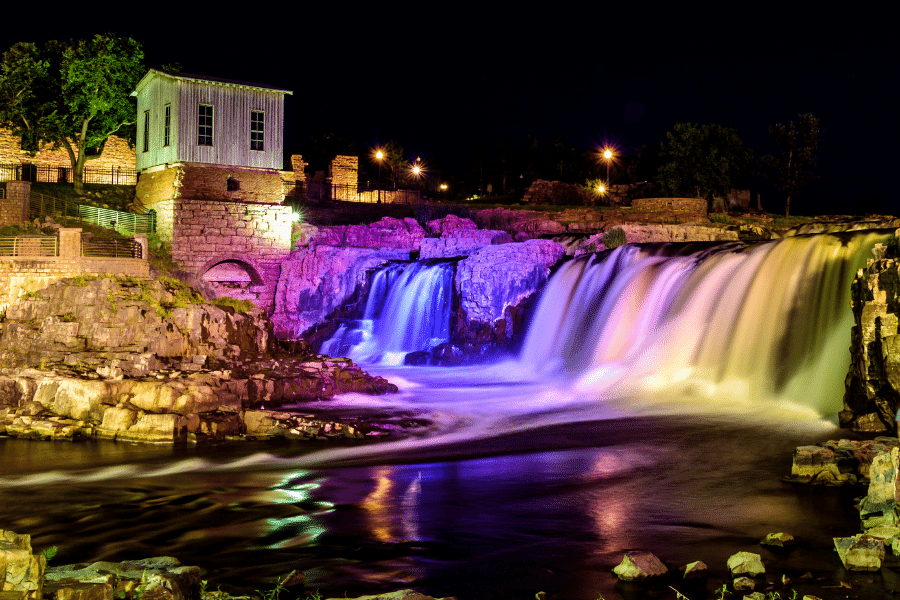 Local Favorites:
Rapid City
Located in the state's southwest part, this city is known for being close to many attractions such as the Badlands, Mt. Rushmore, Crazy Horse, and more historical monuments and places. The city is known as The City of Presidents due to 43 presidential statues located downtown city corners.
The current population is 76,541, but it can easily double due to the tourists that visit each year. People live decently spread out with lots of hills and beautiful landscapes covering the area. The public schools are above average, and there are many cute coffee shops, parks, and museums.
Check out the places to visit in Rapid City!
Local Favorites: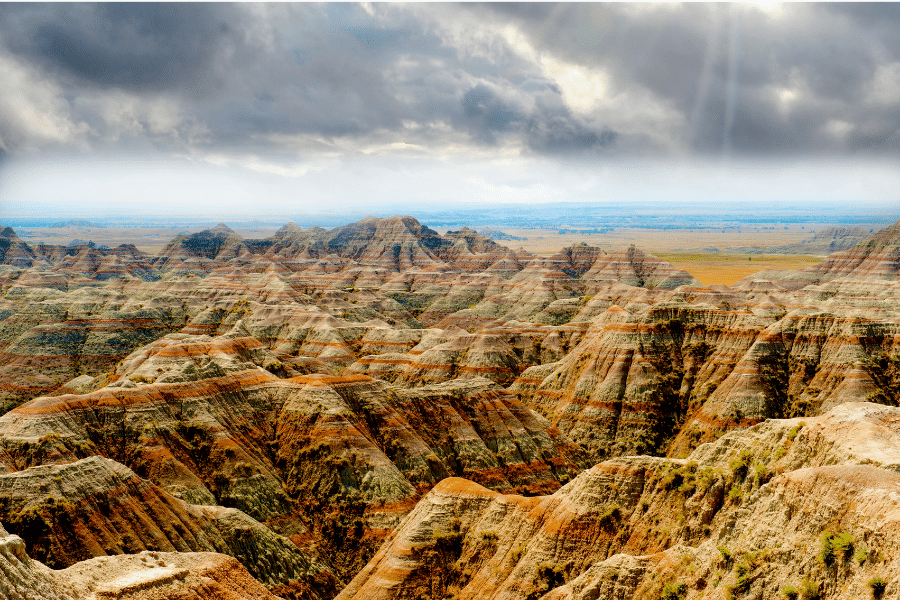 Pierre
Pierre is the capital of South Dakota, with a population of 13,908. Known for several parks, including two state parks; LeFramboise Island Nature Area and Farm Island Recreation Area. This is the place to live for an outdoor lover!
Pierre gives you the small-town feel but still has lots to offer. Located right on the Missouri river, you can easily spend the day fishing, boating, or swimming in the water during the warmer months or play 18-holes at one of the local golf courses. Downtown Pierre has many bars and restaurants with a laid-back feel to enjoy catching up with friends or family.
Check out the best places to see in Pierre, SD, below.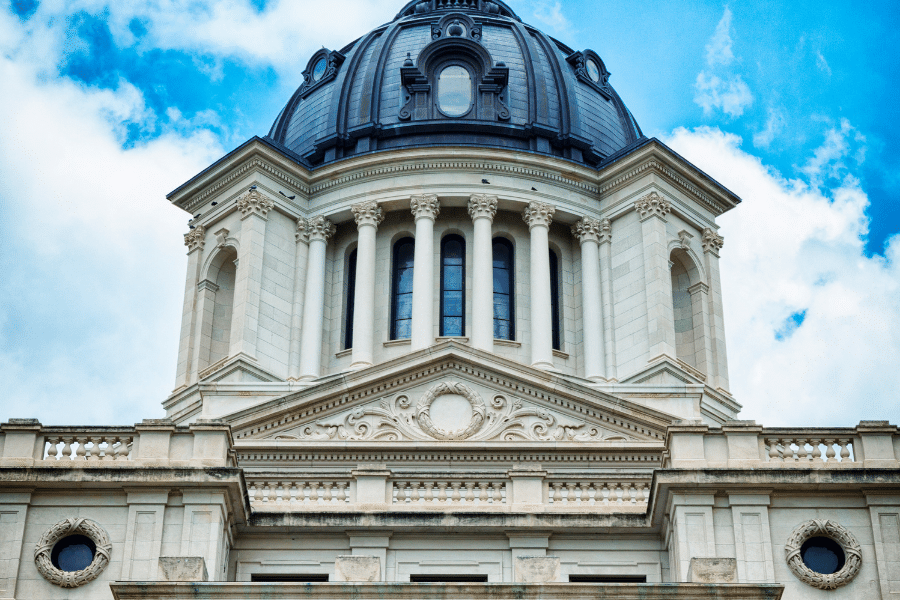 Local Favorites:
Brandon
Just five miles east of Sioux Falls, Brandon is a tremendous suburb-like area to live in, with highly rated schools, cheaper housing, and lots of green spaces and hiking areas to enjoy. With a population of 10,030, many individuals here enjoy the comfort of living outside of the bigger city of Sioux Falls. Still, it is only a short distance away if wanting to drive downtown to enjoy some of the things offered there.
Brandon is known for being close to the ski hill Great Bear during the winter months. People of all ages come to enjoy tubing, skiing, and snowboarding at this local snow hill and relax in its ski lounge after hitting the slopes. During the summer, there are many hiking trails and picnic areas to enjoy and catch a race at Huset's Speedway!
Whether you are someone that wants to be in touch with wildlife or live in an area with good quality living, Brandon, SD, is for you. Check out some local favorites below!
Local Favorites:
Yankton
Located right near the southeastern border of South Dakota and Nebraska above the Missouri river, Yankton is the town to go to if you are looking for live theatre performances, great fishing, frisbee golf courses, and stunning hiking areas.
Historic downtown Yankton offers an artsy feel with live theatre performances by the Lewis and Clark Theatre Company and explores the many artistic sculptures featured in the Yankton riverwalk. Downtown offers many shops, hotels, restaurants, and breweries to enjoy.
Check out some local favorites to enjoy in Yankton, SD!
Local Favorites:
Aberdeen
Aberdeen is the third most populated city in South Dakota, with a population of 28,495. Known for its beautiful scenery with rolling hills and rivers, this is a fantastic place to live if you are looking for a nice quiet area.
Home to Northern State University, this town has a tremendous college-town environment with local bars, sporting events, and more to enjoy. Voted as the second-best small college town in the country, this is a great affordable place to go to school or raise a family. Enjoy a game or grab a beer at one of the bars, and you will feel like a local very quickly in this midwestern town.
Check out some of the fun things to enjoy in Aberdeen, SD!
Local Favorites: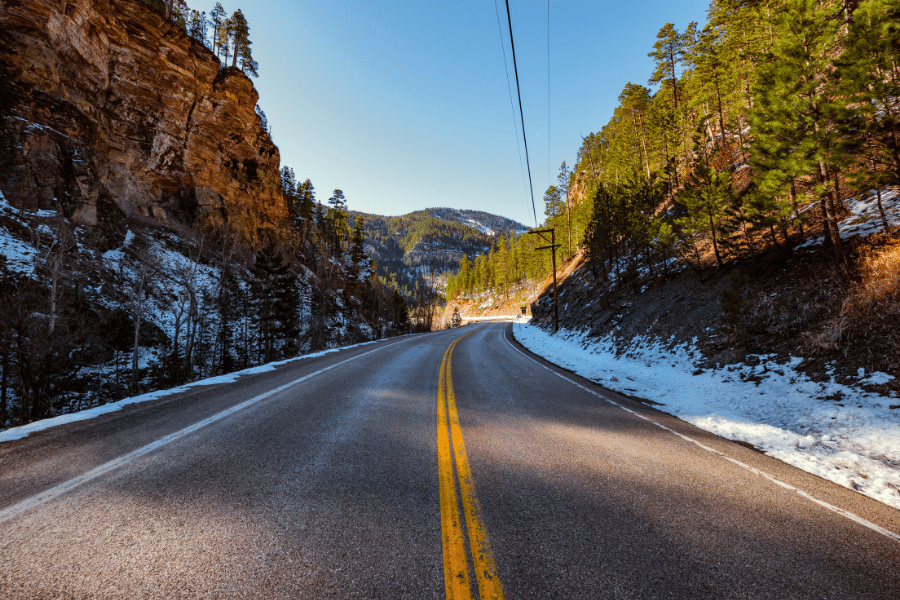 Spearfish
This area of South Dakota, located in the furthest west part, is known country-wide for its fantastic fly-fishing opportunities and breathtaking scenery. With multiple pools and rapids, fishermen come from all over to enjoy its waters while enjoying the wonderful Black Hills.
Not only is there fly-fishing in Spearfish, but also a ton of other outdoor activities to enjoy and try! Being close to the breathtaking landscapes of the Black Hills part of South Dakota, it's hard not to get lost in the natural beauty of the many waterfalls, rugged rock formations, pools, mountains, and more.
Not only is this a gorgeous town to live in, surrounded by some of the best natural scenery, but it also has a meager crime rate, and individuals here seem to have that warm, small-town welcome.
Check out some of the great places to visit in Spearfish!
Local Favorites:
Best Neighborhoods in South Dakota-Final Thoughts
South Dakota is a beautiful place to live, with lots of cities and neighborhoods to choose from. If you are looking for a slower way of life with lots of outdoor parks and activities, this is the place for you.
If you or anyone else you may know is interested in homes for sale in South Dakota in one of these fantastic cities, make sure to contact us here to be connected with one of our Realty Specialists!

Find your new home
Search real estate and homes for sale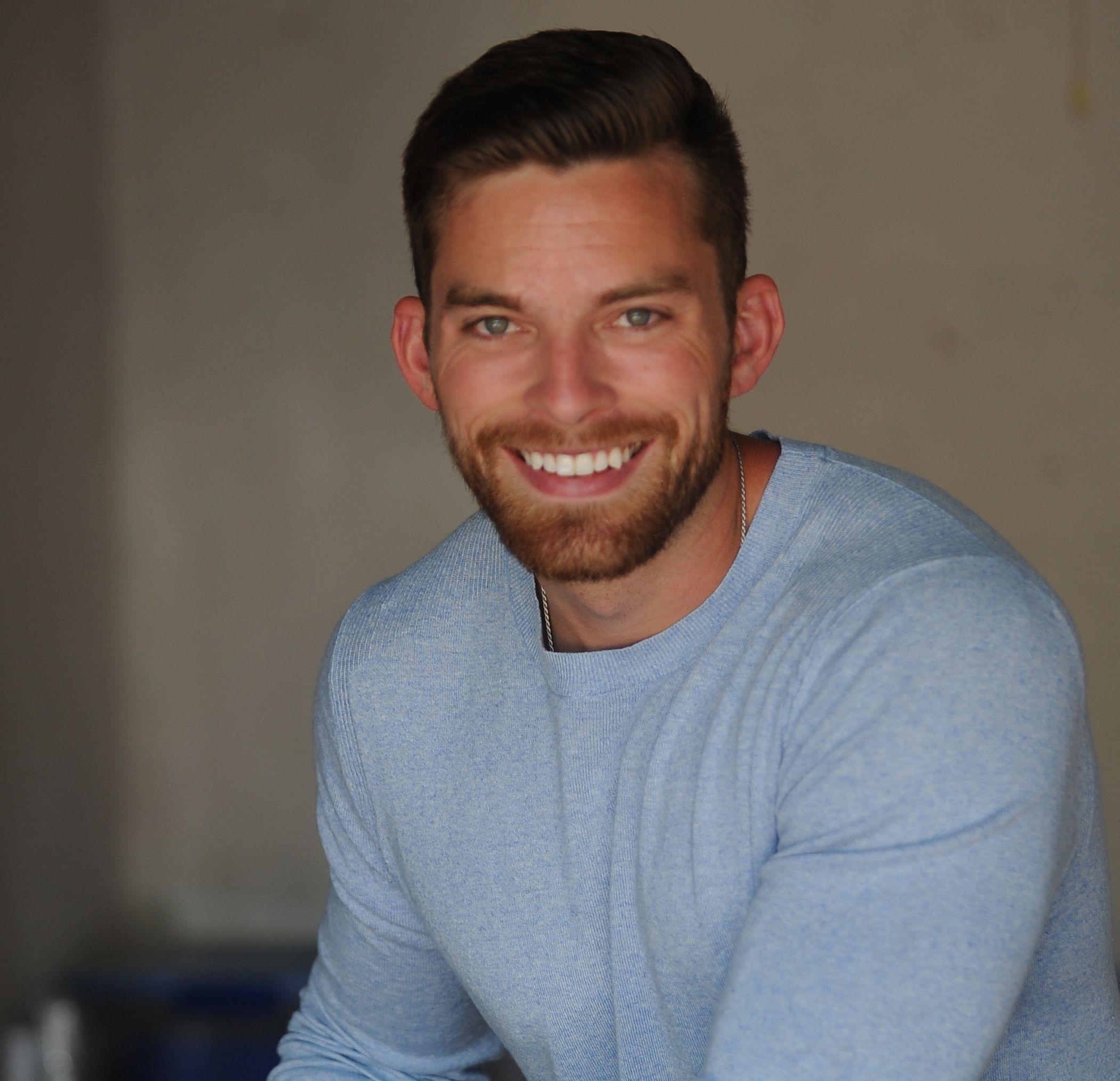 Ryan Fitzgerald
Hi there! My name is Ryan Fitzgerald, and I am a REALTOR®. My goal is to help you learn more about real estate through our Real Estate Blog! Hopefully, you enjoyed the above blog post and it found a way to provide help or value to you. When you're ready to buy or sell a home of your own let us know here. Please feel free to join the conversation by dropping us a comment below.