7 Best Neighborhoods in Manhattan, NY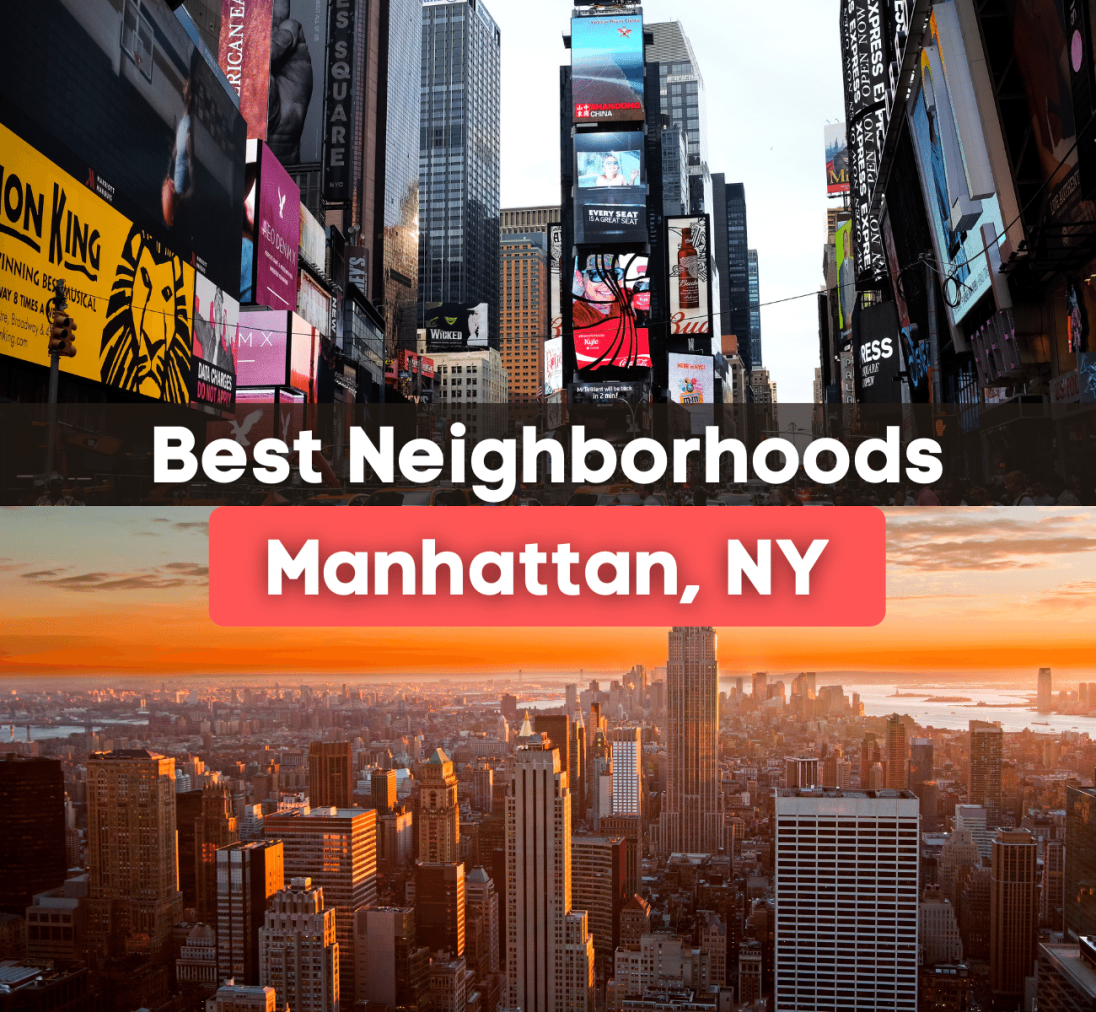 Best Places to Live in Manhattan, NY
If you are moving to Manhattan, you need to consider moving to one of these seven best neighborhoods in Manhattan!
Manhattan, New York, is the concrete jungle where dreams are made of. This tourism capital of the United States attracts 800,000 people a year and is home to 1.629 million. You can imagine many individuals roaming the streets; Manhattan is truly the city that never sleeps.
Manhattan is not only the tourist capital but also one of the world's largest financial and cultural centers, causing many individuals to move to this area for jobs and new opportunities. Although many people think of Manhattan when they hear New York City, Manhattan is one of the five boroughs that make up the city, including Brooklyn, Queens, Bronx, and Staten Island. Most people who choose to live here are young professionals or couples that work in Manhattan or want the big city lifestyle, with an average salary of $80,000 a year.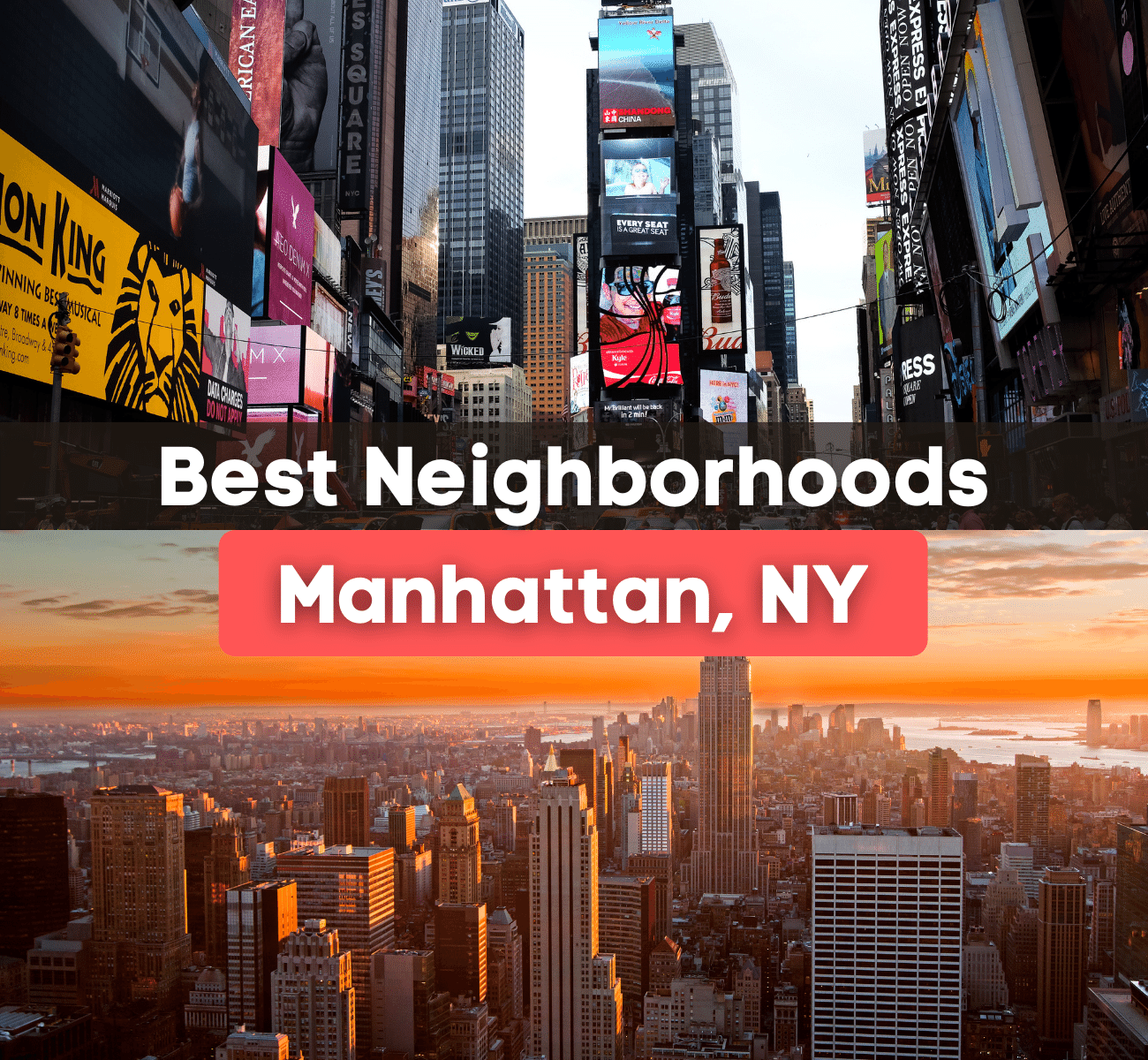 If you want to move to Manhattan, read up on each neighborhood to know what area you would like to live in. With such a large population, each district has an atmosphere with unique attractions, parks, food options, housing, and history. No matter what you want in a community, Manhattan is bound to have the perfect spot for you. Continue reading below to find out the five best areas in Manhattan and what each one offers.
Check out these top places to live in Manhattan!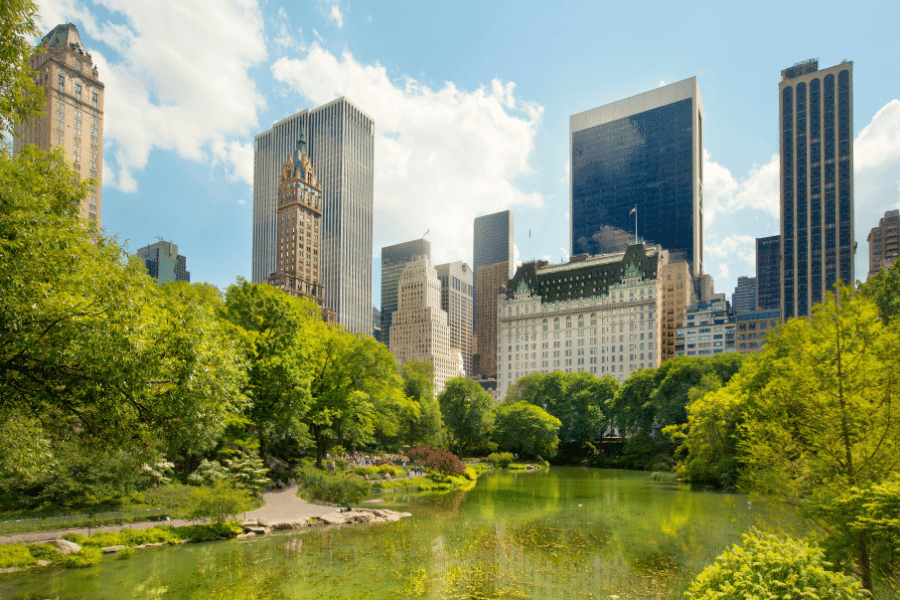 Upper East Side
Are you looking for a posh, New York lifestyle? The Upper East Side is known for its designer shops, fancy restaurants, and beautiful homes where New York elites walk the streets. Most individuals are living here live in elegant brownstones or upscale high-rises with room to spare and classic New York architecture. But, it is not just shopping and dining that interests people to move here. You can easily find things to do in this neighborhood, with private art galleries, parks, and the famous Museum Mile. If you are looking for a getaway for the weekend, central park is also close by for individuals to enjoy picnics, paved paths, boat rides, and more.
Local Favorites:

Upper West Side
Located on the opposite side of Central Park from the Upper East Side, this neighborhood is known for its excellent dance, film, theatre, and opera performances. Unlike the East Side, many young professionals or students live here that commute to midtown or downtown for work or are attending some of the most renowned schools in the area, such as Julliard. But, some families also choose to live here and enjoy the art scene that the site provides. Due to its slightly younger demographic, the West Side also has a bustling nightlife and attracts many visitors during shows at the Lincoln Center Theatre. Beautiful in its artistic way, the Upper West Side is an expensive but stunning neighborhood to live in, with brownstones lining the streets and shops and parks hosting swarms of people on the weekends. Check out some local places to visit below!
Local Favorites:
Washington Heights
This neighborhood is located in the uppermost part of Manhattan and was initially named after Fort Washington, which was active during the revolutionary war. This dense urban neighborhood is full of working-class individuals looking for a more affordable and spacious living situation while still living in Manhattan. Also known as "The Heights," it is a large Latin American community, and crime rates are low compared to other areas. Living in Washington Heights provides you with lush green spaces and a spectacular view of the Hudson River. Connecting New Jersey to Manhattan is also the George Washington Bridge that towers over this neighborhood held by suspension cables and is an essential link to the regional highway system. Check out some local favorite spots in Washington Heights below.
Local Favorites:

Midtown
Home to some of the most iconic New York attractions, such as the Empire State Building, Times Square, Museum of Modern Art, Flatiron, Chrysler Building, and Grand Central Terminal, this neighborhood is full of people swarming around each other and bright lights illuminating the streets. This might not be the neighborhood for you if you want some peace, but if you like the bustle of the city around you, this is your place. Not only are some of the most famous attractions in your backyard, but unforgivable shows at Radio City Music Hall or Madison Square Garden are only walking distance away. The nice thing about living in one of the most populated areas is the abundant restaurants, coffee shops, and stores on every street. Most individuals that live in Midtown are high-powered professionals or families that live in luxury spaces and work in the area, accepting the Midtown lifestyle. It's hard not to have something to do in Midtown, so check out some local favorites below!
Local Favorites:
Top of The Rock - Known as the city's best view, this panoramic view is located at the top of the Rockefeller Center. Get tickets to go to the top of the building and enjoy stunning views and take photos towering over even the tallest buildings, or stay on ground level and enjoy things like ice-skating during the winter. You can also purchase a combo ticket to access the view at the top of the building and a tour of the facility and its history.
Grand Central Terminal - As seen in many movies, this stunning train station is the largest in the world, with 44 platforms and its iconic clock counting down the hours in the center. Still being used today, many individuals rush to catch their train or stay and look at its incredible architecture and design, including the green ceiling with gold constellations scattered across it. Enjoy taking pictures and taking in the views, or stay awhile and enjoy some of the beautiful restaurants inside.
Bryant Park - This seasonally changing park is always a spectacular place to enjoy your day. During the winter, the park has an ice skating rink for the public to enjoy in the middle, with a winter market surrounding one side and a bar serving warm cocktails. But, during the summer, that ice rink turns into a gorgeous grass field for people to sun tan or enjoy a picnic. There is also a large outdoor stage during the warmer months where live performances occur during the day and night. Want to work outside? Not a problem at this park with its many tables and free WiFi for those wishing to enjoy some fresh air while working or join in on the ongoing chess match between those who want to take their chances.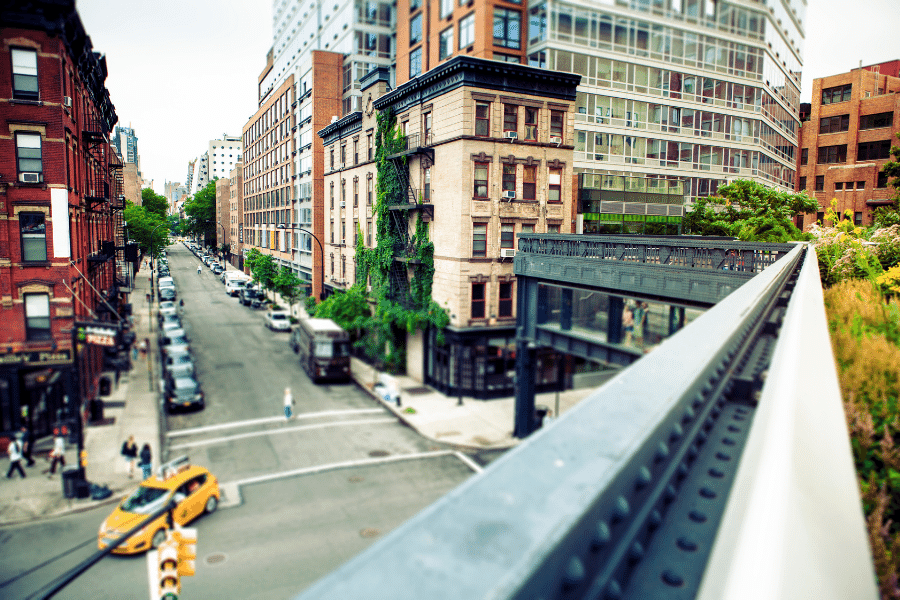 Chelsea
This neighborhood is known as the Manhattan art district, with many galleries full of local artists' work and spectacular views from The High Line. What used to be an area full of factories and a railroad track is now full of modern luxury high-end apartments that only the wealthiest in the city can afford. Walking along the waterfront or above the city streets on the Highline, you can see some brand-new apartment complexes with stunning contemporary designs and rooftop gardens boasting some of the best views over the water. But not just the housing; you can see this neighborhood's modern artistic takeover. Some of the most spectacular restaurants and shops with unique interior designs showcase new chefs and designers mixed in with some older establishments. The nightlife in this neighborhood is also like no other, with famous clubs, bars, and performing art venues. Check out some of Chelsea's local favorites below!
Local Favorites:
Greenwich Village
This neighborhood was the epicenter of the 1960s counterculture movement and is still very free-spirited today, with many LGBT-friendly flags hanging outside store windows and many New York University students walking the streets. The center of this neighborhood is Washington Square Park, where people mingle in the plaza to enjoy street performances or chat with friends during the warmer seasons. When looking for a bite to eat or things to do, the streets also contain many coffee shops, bars, and restaurants, as well as jazz clubs and off-broadway theatres to enjoy. Greenwich is known for its food scene, with many affordable ethnic food options and dollar slice pizza stands open late for those walking the streets at night. You might even recognize a few buildings in this area without realizing it right away, the famous TV series F.R.I.E.N.D.S was filmed in this neighborhood, and the apartment building they lived in still stands to be seen today. Check out the list below to see what local places to visit in this neighborhood!
Local Favorites
East Village
Are you looking for a place to go for the best nightlife in Manhattan? Look no further because East Village is the place to be for all things at night. This neighborhood is known for its old-school bars, music venues, cocktail lounges, and performance spaces. Once known as the city's punk scene, the streets light up at night, but during the day, there is a more laid-back vibe with people enjoying the boutiques, vintage shops, chill restaurants, and tattoo parlors. The neighborhood is still a haven for artists and individuals of character, full of fun things to do but not the posh lifestyle that is seen in other areas of Manhattan. Check out East Villages' local favorites below to explore this neighborhood.
Local Favorites:
Best Neighborhoods in Manhattan, NY - Final thoughts
Manhattan has beautiful neighborhoods full of attractions, trendy cafes, stunning views, and some of the best food in the world. Before buying your own home in this attractive New York City borough, reach out to one of our knowledgeable and experienced Reality Specialists to aid and guide you through the home buying process. No matter your budget, our team is here to help. Contact us today to find a home for you in Manhattan, New York!
Check out our other local guides! 

Find your new home
Search real estate and homes for sale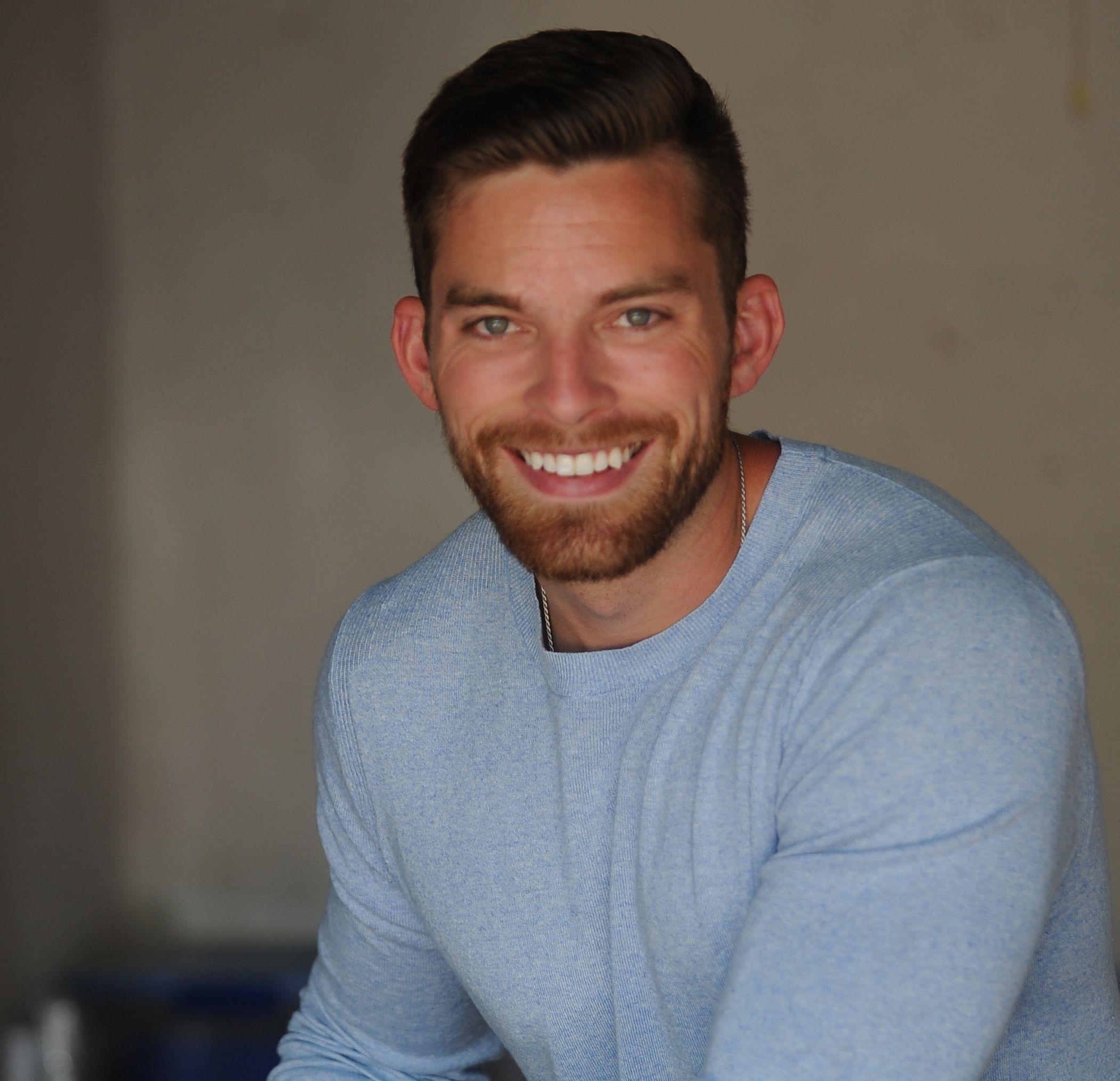 Ryan Fitzgerald
Hi there! My name is Ryan Fitzgerald, and I am a REALTOR®. My goal is to help you learn more about real estate through our Real Estate Blog! Hopefully, you enjoyed the above blog post and it found a way to provide help or value to you. When you're ready to buy or sell a home of your own let us know here. Please feel free to join the conversation by dropping us a comment below.