5 Best Neighborhoods in Sioux Falls, SD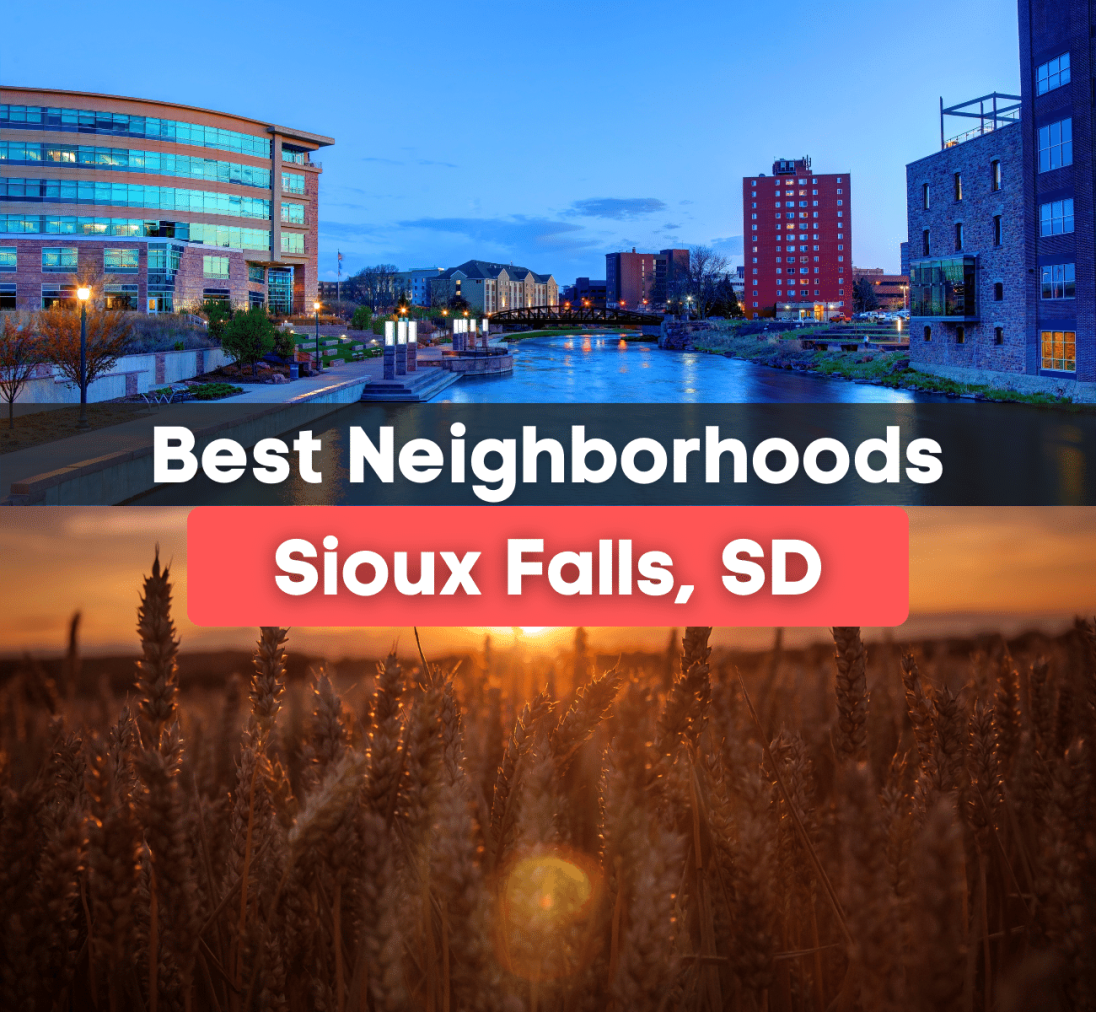 Best Places to Live in Sioux Falls, SD
Are you searching for the best neighborhoods in Sioux Falls? Check out these five great places to live!
Sioux Falls is the largest city in South Dakota, with a population of 180,927, and it is a fantastic place to live. Located in the state's southeastern part and cut into east and west sides by the Big Sioux river, this city is known for its parks, golf courses, hospitals, highly rated schools, buzzing downtown, and Falls Park.
Living in Sioux Falls gives you a dense suburban feel with an exciting downtown full of restaurants, cafes, bars, parks, and performance centers, while outside of downtown has more of a spread out midwest feel with housing developments and fields of corn spanning for miles once you travel further outside of downtowns borders.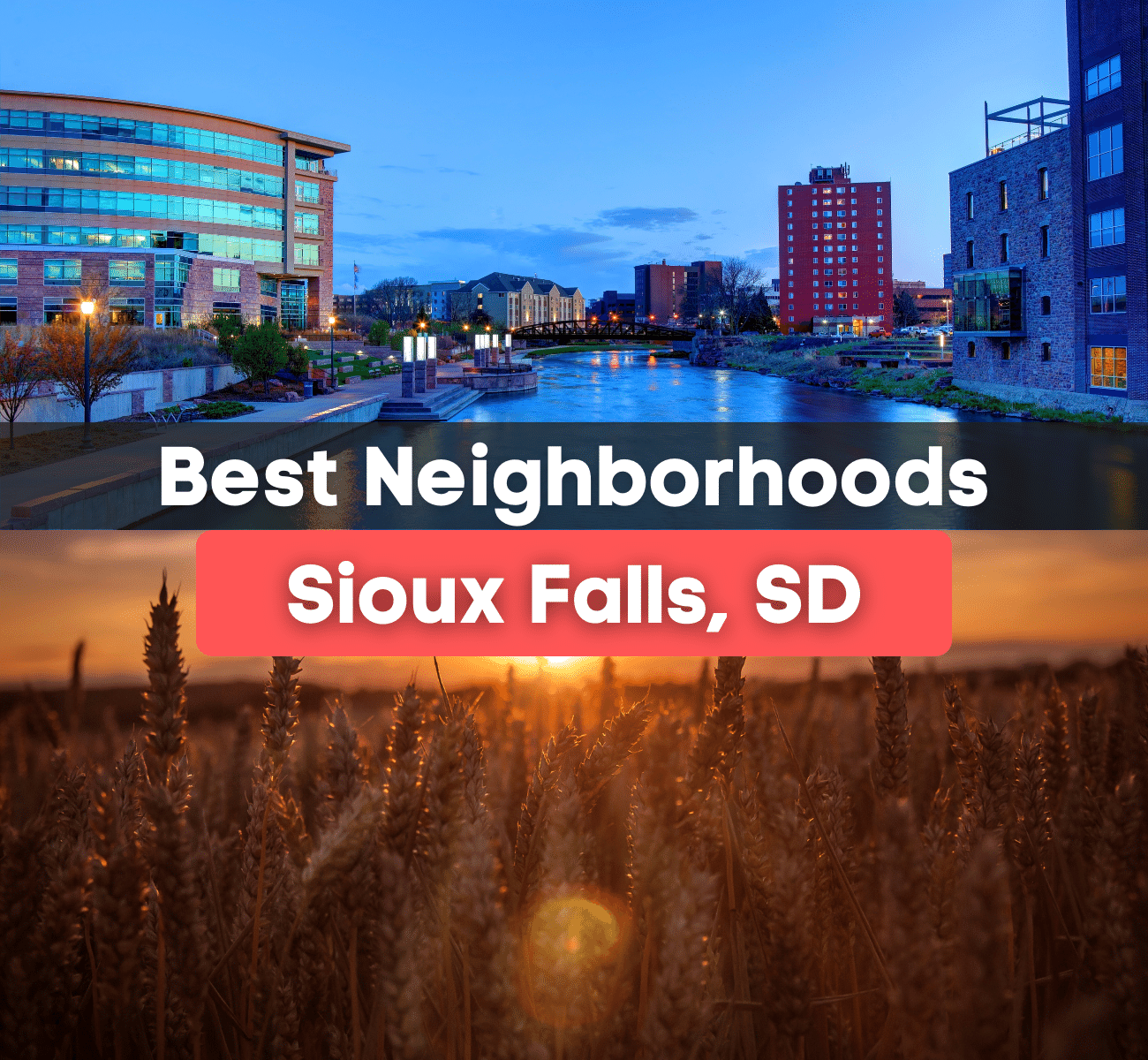 Sioux Falls is the closest you will get to city life in South Dakota, and living here; you get to experience the best of both worlds with the quiet and calm midwestern way of life but also have easy access to all the things downtown has to offer. There are tons of activities and things to do around this city, and there are also 80 different parks to enjoy the outdoors.
Whether you want to live in the heart of it all downtown or live more in the country with close access to hiking trails and more space, Sioux Falls has the perfect neighborhood for you. Read more about the different parts of this charming area and decide what fits you best!
Check out these top places to live in Sioux Falls, SD!
Downtown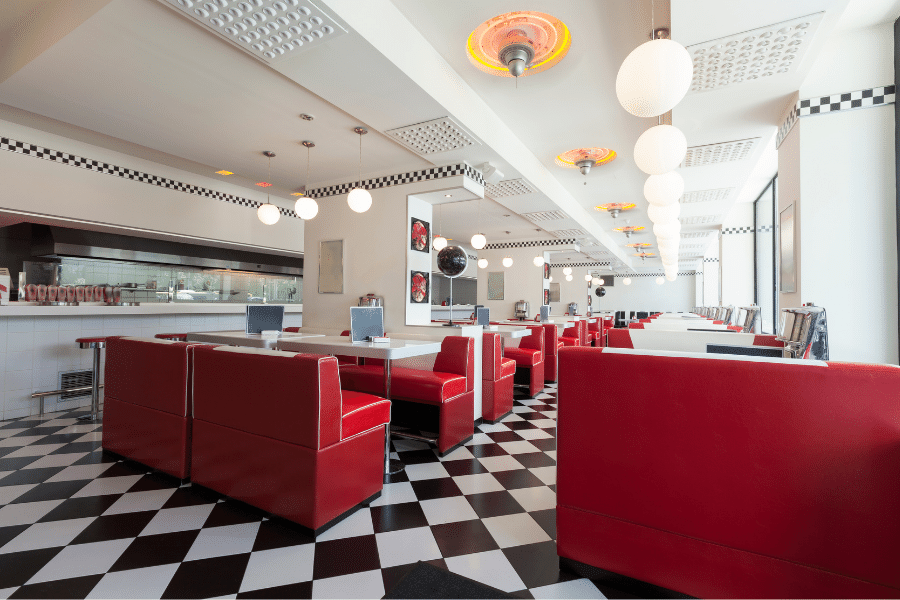 Known for Falls Park, where you can see the beautiful natural attraction the city is named after, with rushing waterfalls over red rocks and beautiful parkland surrounding it, downtown Sioux Falls is the place to be. The Big Sioux river flows through the downtown streets from Falls Park, with restaurants, cafes, bars, clubs, boutiques, and more lining each side.
Living downtown gives you the bustling city feeling without the crazy noise and street traffic of other cities. Being in the city's central point also gives you close access to many events and performances and not a far commute to anything else that might be going on. If you live downtown, you will also have the convenience of not having to drive to get to anything with access to almost anything you could ever need within walking distance. However, most people still have a car to commute to other places within the city when needed.
Not only is living downtown convenient but also safe and affordable. Sioux Falls is very reasonable; median home sales are lower than the national average. Still, living downtown is also very safe, giving you security, unlike many other downtowns of larger cities. Parks here are also immaculate and well-maintained, giving you beautiful areas to catch summer rays or enjoy a nice walk through the fall leaves.
Downtown is a fantastic place to live in Sioux Falls, with access to almost everything you could ever need. Check out some local favorites below to start exploring your new area!
Local Favorites:
McKennan Park
This neighborhood is known for its hospitals, historic homes, schools & universities, and its crowned jewel McKennan Park. The oldest and most famous area in Sioux Falls is a fantastic place to live.
Rich in history and beauty, the homes in this neighborhood showcase older architectural designs but have been refurbished and redone to fit modern designs on their interiors. Some of the city's best hospitals and schools are also located within the area, with multiple Avera Hospitals only a few blocks away from McKennan park and one of the public high schools, Lincoln High School and Augustana University.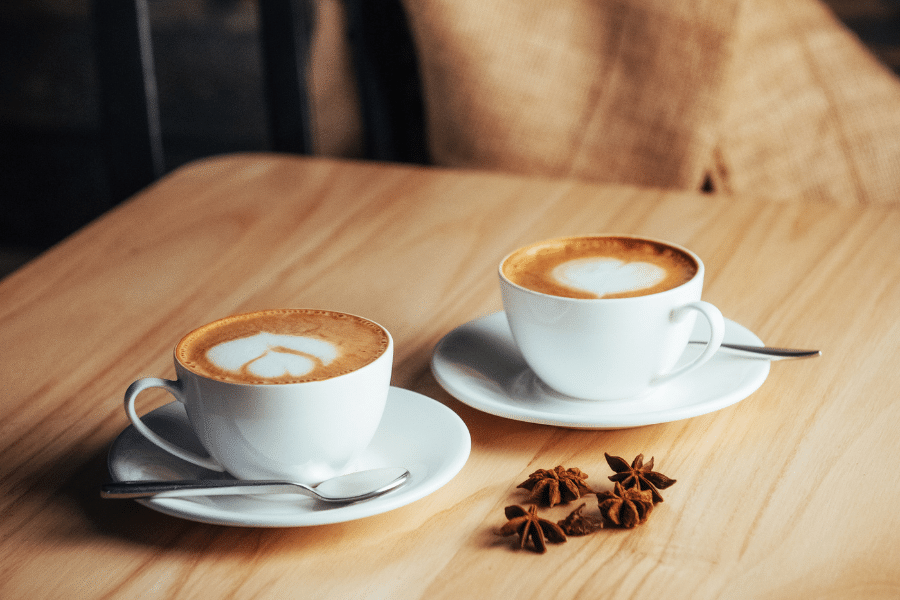 Not only does the McKennan Park area have stunning parks and outdoor spaces, but it also has some of Sioux Falls's best coffee shops and restaurants. This neighborhood is perfect for families, with the area being remarkably safe and family-friendly, with many kids' events happening year-round as well.
Check out some of the local favorites for the McKennan Park area!
Local Favorites:
Southern Sioux Falls
This newer developed area of the city is excellent for individuals wanting to live in a suburban area with lots of parks and wooded areas but still close to the town. This is a great place to live with gardens to enjoy, trails to run on, sporting events to attend, and good schools.
Laural Oaks has one of the best public pools in this neighborhood and the largest outdoor sporting complex, Yankton Trails, making it an excellent area for families. Children can enjoy swimming and sliding down the waterslides at the pool or playing soccer at the many fields, having endless opportunities.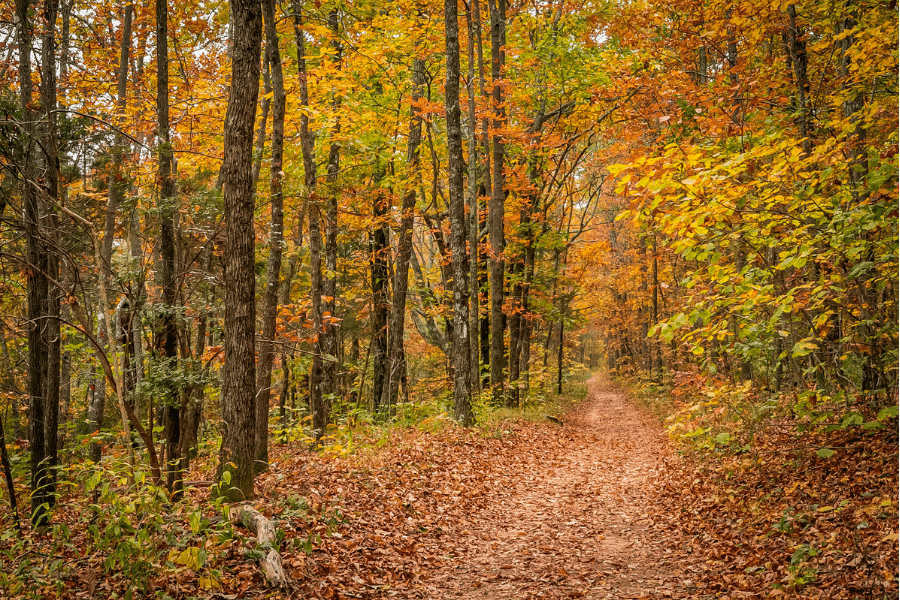 Southern Sioux Falls has many housing developments, communities, and stand-alone homes. With this being a newer area, many homes are more modern in construction, and new products are coming up all over. Some older communities still have their original structure with renovated interiors, making this an excellent area for families or young adults looking for their design.
Check out some of the local favorites to enjoy in southern Sioux Falls!
Local Favorites:
Southwest Sioux Falls
This area of Sioux Falls used to be endless miles of corn fields, but now it is expanding fast with multiple homes and housing complexes. Home to endless restaurants, performance venues, golf courses, and the biggest waterpark in the city Wild Water West, this is a great place to live.
Not only is southwest Sioux Falls known for its fun activities and spaces, but it also has excellent public school options, such as Roosevelt High School for families. Newer spaces such as The District have also popped up over the past couple of years, providing fun event spaces and club-style bars with live music and DJs to enjoy at night for young professionals and adults.
Living in this area provides a suburban feel with access to many city attractions. Sioux Falls is known for its parks and green spaces, and this side of the city follows that trend with beautiful gardens and lush green spaces for families to enjoy during the warmer months, as well as a golf course for those that want to pick up a game with some friends.
Check out some local favorites in the southwest part of Sioux Falls!
Local Favorites:
Southeastern Sioux Falls
Last on the list, but not last in areas to live in Sioux Falls! The southeastern part of this city is an outdoor lovers' paradise with Good Earth State park, Hamodon park, Willow Run golf course, and many more outdoor parks and spaces to enjoy the natural areas of Sioux Falls.
Living in this area provides you the country living feel with cornfields, lakes, and woods in your backyard but only a short commute into the city. Living developments and communities enjoy large backyards and the feeling of safety. Surrounded by vast and stunning views and wildlife such as deer, geese, and cayotes, you get the luxury of living near the city while feeling like you are living in your woodlands.
Located near the Big Sioux River and with excellent gardening soil, this area of Sioux Falls used to be a prominent resource area for Native Americans. The area that used to be many Native homes is known as Good Earth State Park. Families can learn about their area's history, enjoy the multiple hiking and bike trails, or spend the day fishing in the lakes and rivers nearby.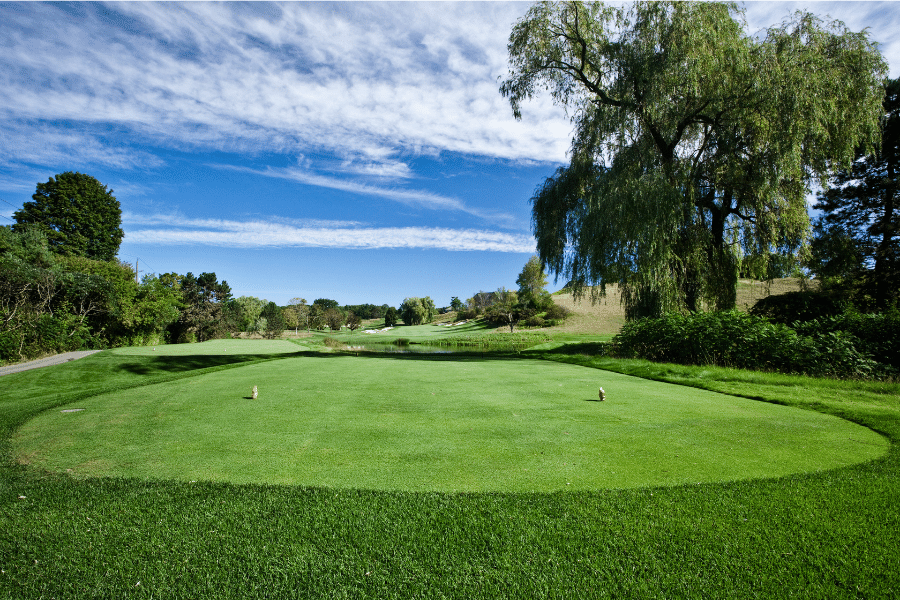 As many more gravel roads people used to take to their homes in the southeastern part of Sioux Falls turn into paved ones, corn fields turn into developed housing areas, this part of the city is constantly changing.
Check out some of the local favorites in the southeastern part of Sioux Falls!
Local Favorites:
Best Neighborhoods in Sioux Falls, SD - Final Thoughts
Sioux Falls is a great place to live, with many parks, a buzzing downtown area, and a lower cost of living. From many different sizes to choose from, all offering various aspects of this beautiful city, it's easy to find the perfect neighborhood for you and your needs.
If you or anyone you may know is moving to Sioux Falls, SD make sure to contact us here, and we will connect you with one of our Realty Specialists to help get you into the home of your dreams.

Find your new home
Search real estate and homes for sale